Hello friends, it's Smitha here today with my sketchbook. Let's create something summery today, shall we?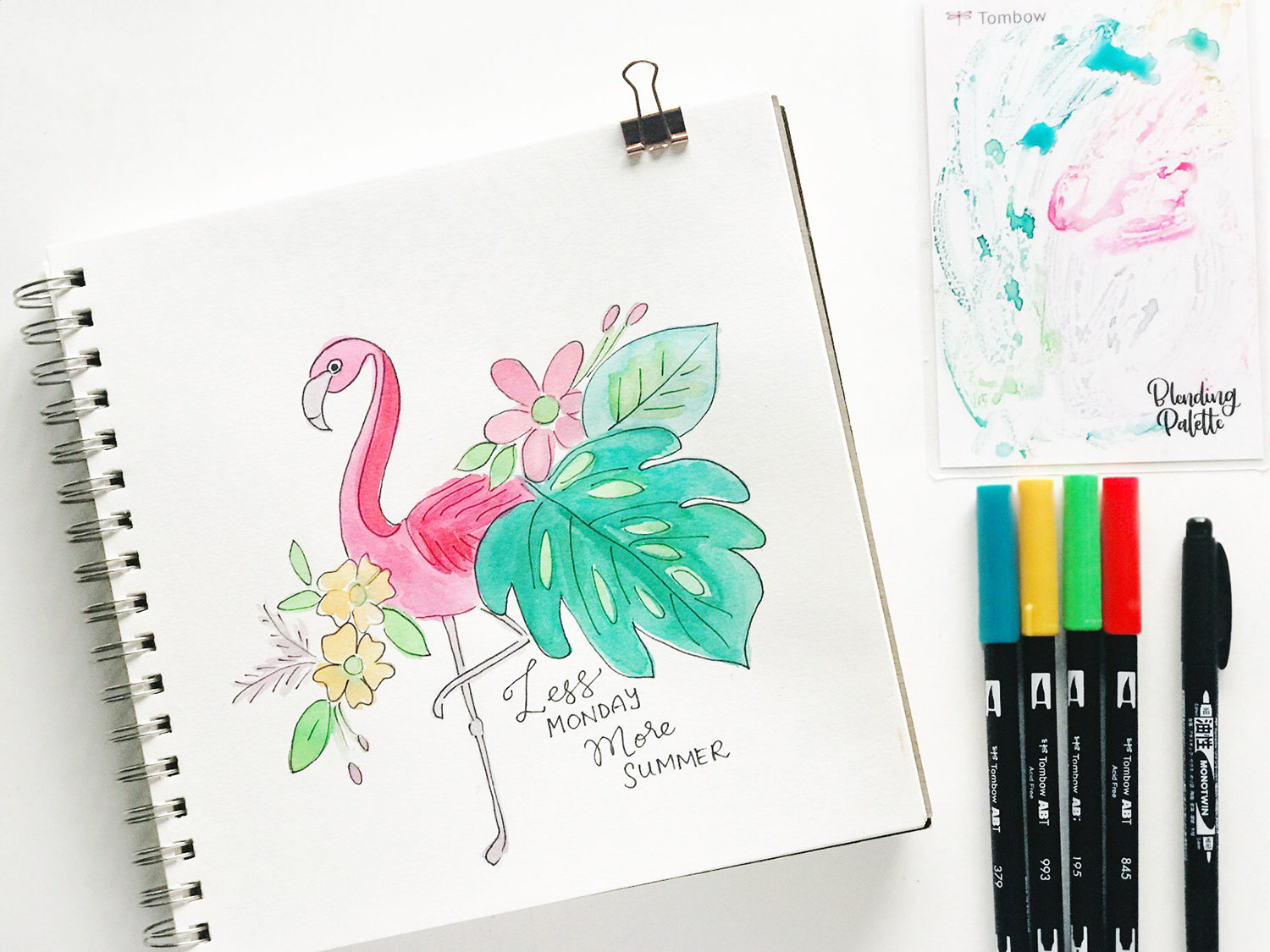 Material list: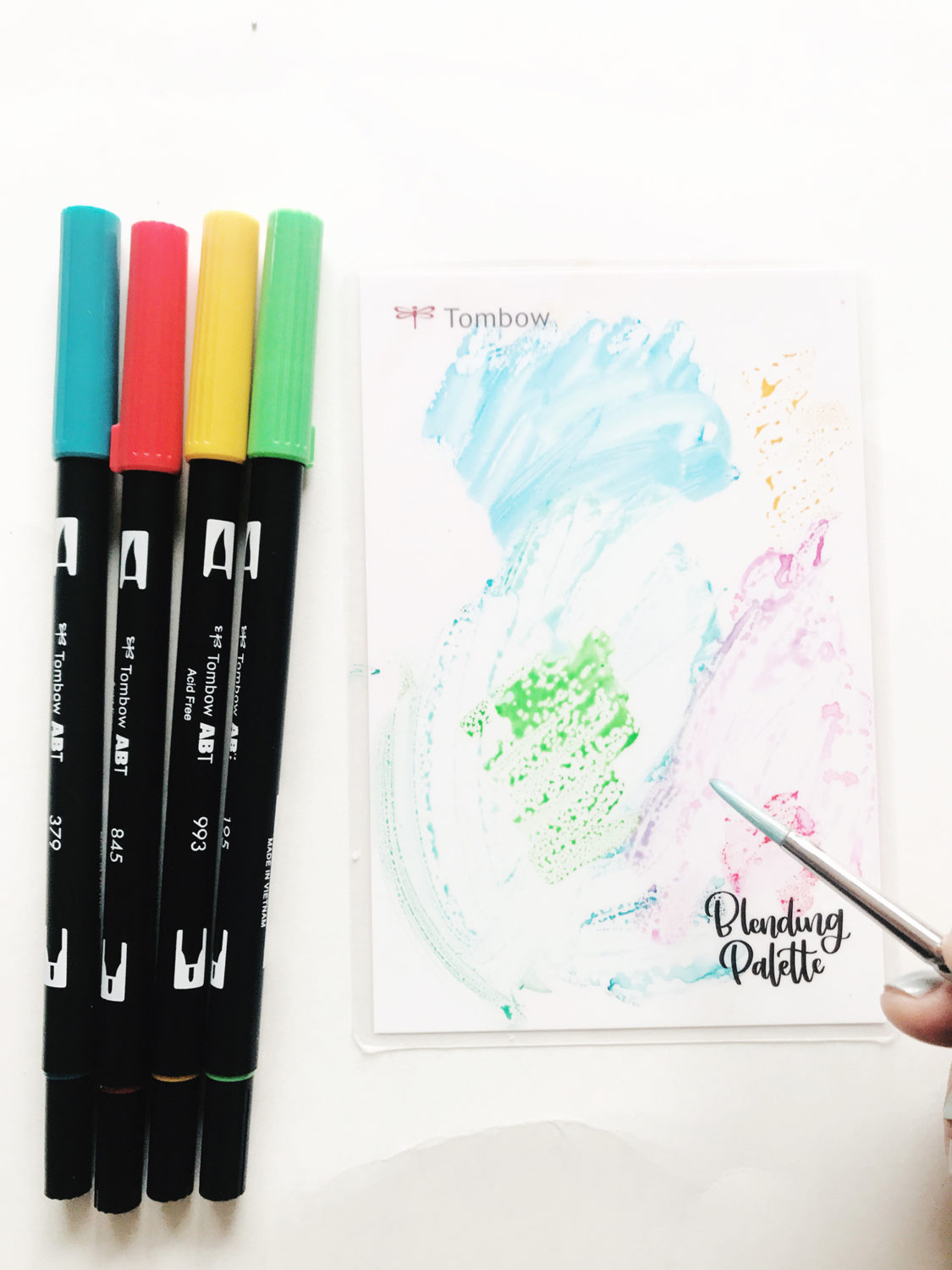 Step 1:
Start with a simple pencil sketch on paper. Next, fill in areas with color. I used the Dual Brush Pens to color my sketch in indirectly. I simply scribbled some of my Dual Brush Pen onto the Blending Palette and used a wet paint brush to pick the color off of the Blending Palette and paint on my page. This gives me more control on the amount of color I want to add onto my page. I can go back and layer more color if I need to.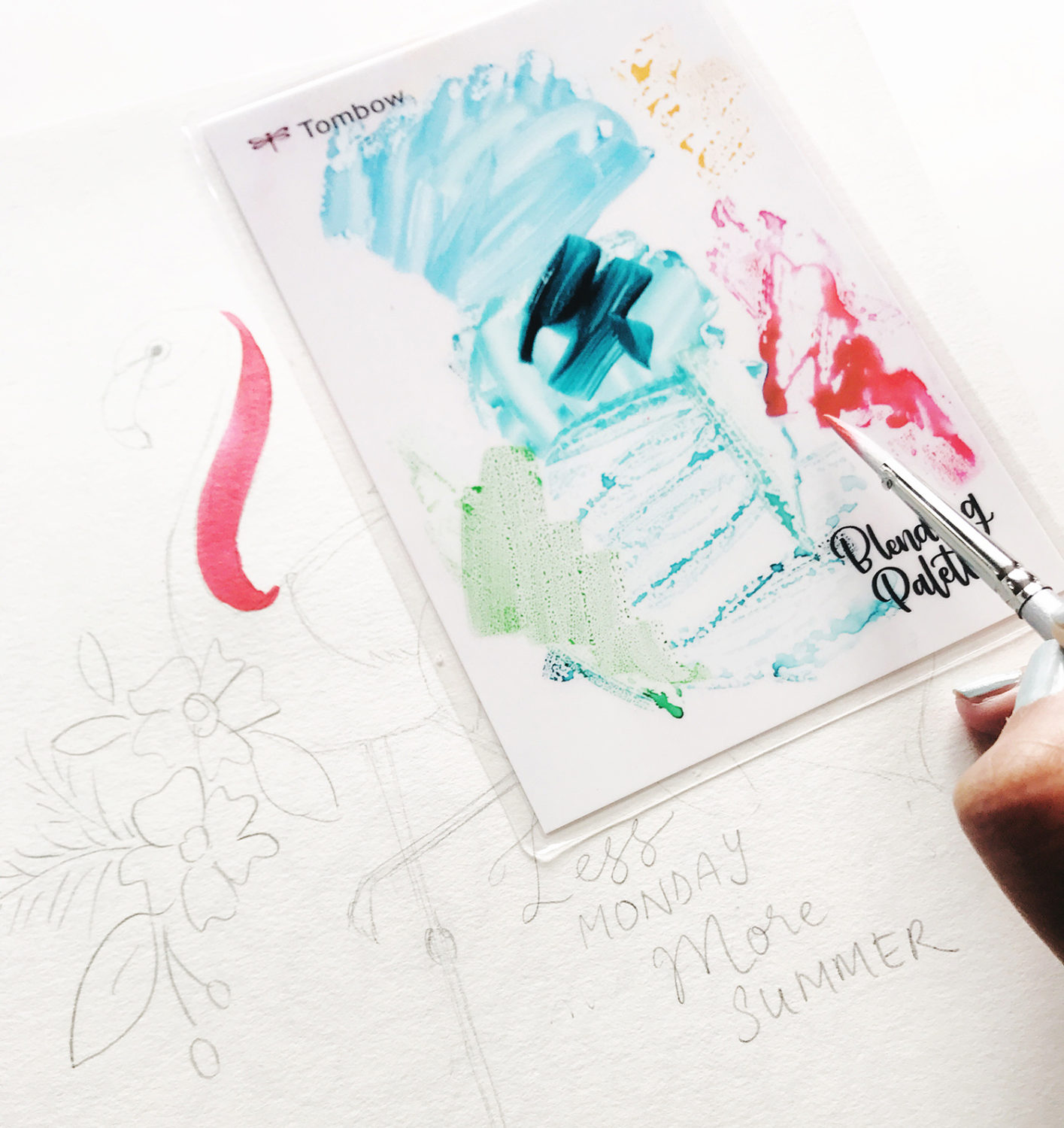 Step 2:
I kept the color scheme of my flamingo pretty simple with a tropical vibe. I let the water soften the colors naturally and didn't mess with the colors too much. I slowly covered the whole area. I colored in areas that overlap carefully in order to avoid too much color bleed.

Step 3:
Once my entire sketch was completed, I let it air dry for a few minutes. The paper will absorb the color and even out nicely. This technique works on basically any kind of mixed media paper and is so much fun to paint!
To finish off the sketch, I outlined everything with the MONO Twin Permanent Marker and lettered in a summery quote. For me, no sketch is complete without words!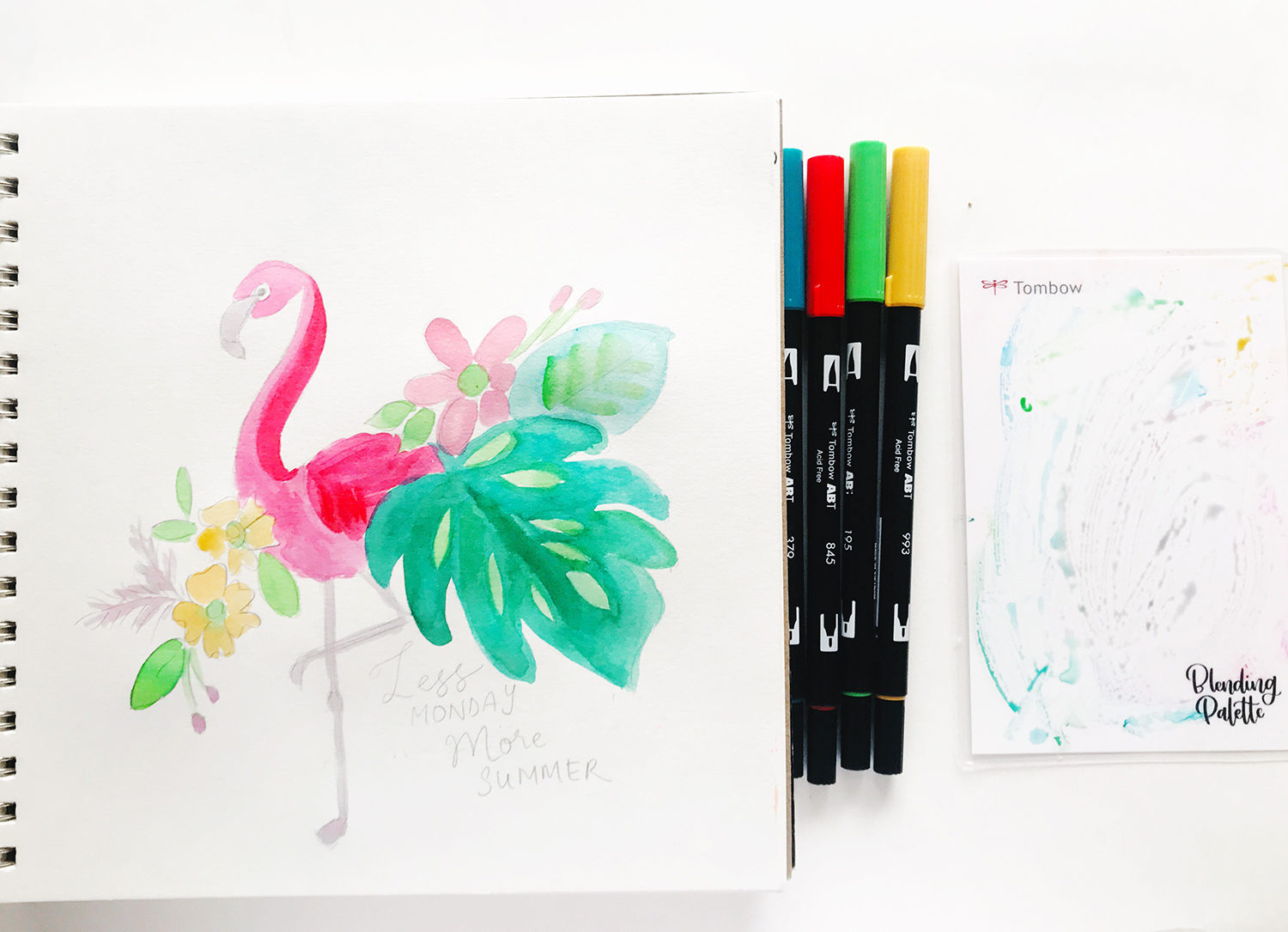 I totally enjoyed the painting process for this sketch and loved how it turned out!! Does this make you think of summer as well? Let me know in the comments below.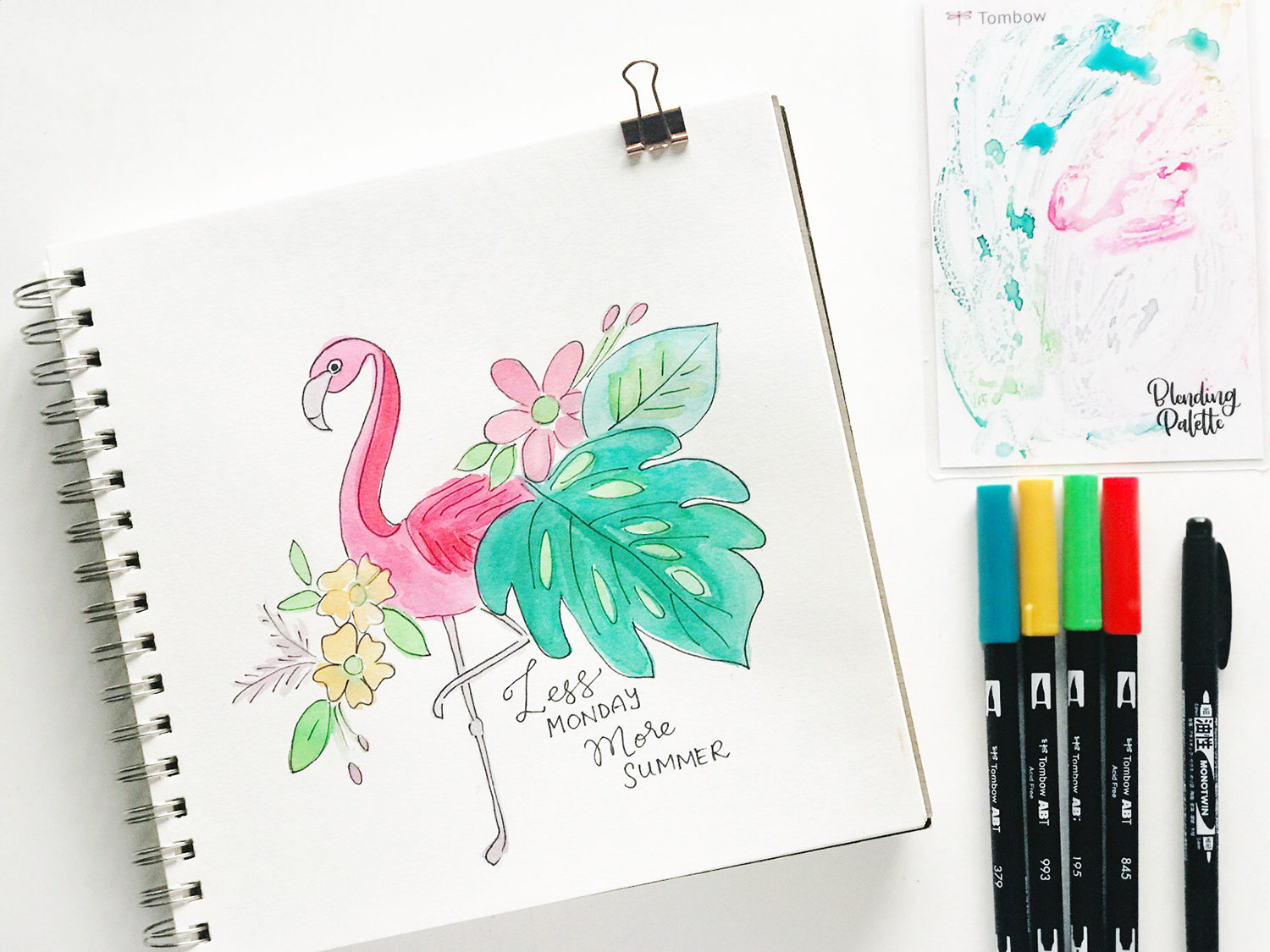 I hope you enjoyed this tutorial friends! Happy crafting!
Smitha
Find me on instagram: @theshinynest
Find more of my tutorials on my blog www.smilingcolors.com