Hey Tombow friends, it's Jennie! This week, the Tombow Design Team is drawing inspiration from other Design Team members. I love doing this because all the Design Team members are super talented and creative! This fun pocket letter is inspired by Dani. She has lots of pocket letter videos with different themes and ideas.
Supplies:
Trading cards page protector
Patterned paper
Punches or dies
Embellishments
Washi tape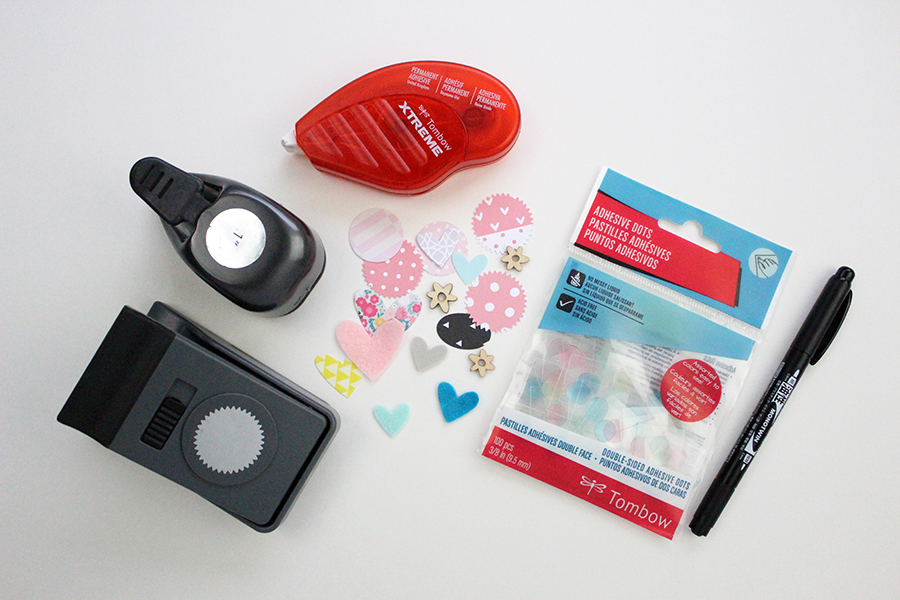 Tip #1: Use Journaling Cards
Most paper crafters have a lot of Project Life® cards. They have fun patterns and filler cards that are perfect for embellishing. The size of the spaces in the trading card page protectors is 2.5 x 3.5, so all you need to do is cut 1/4 of an inch from each side.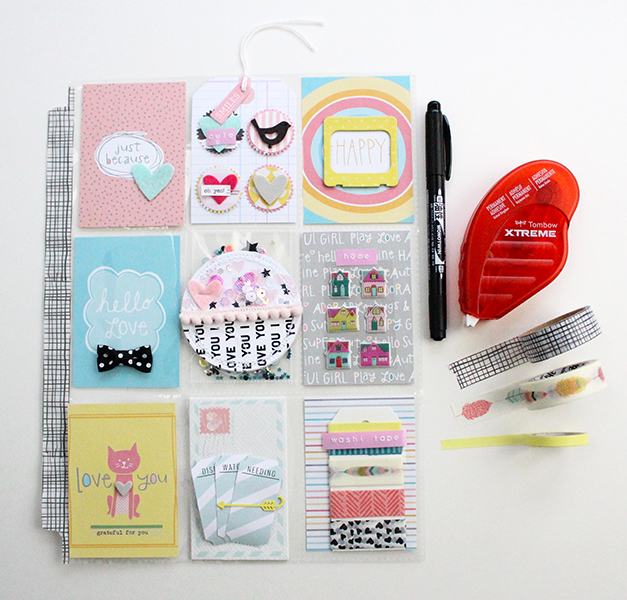 Tip #2: Make Your Own Embellishments
To make your own embellishments, you need paper scraps, punches and small embellishments (like wood veneers, small word stickers or enamel dots). Layer different shapes and sizes. I used the Tombow MONO Twin Permanent Marker to color the bird wood veneer.
Tip #3: Add Elements That Can Be Reusable
I used the Tombow Adhesive Dots behind the handmade embellishments. I only removed one of the liners and left the other one on. To glue it on the tag, I used the Tombow Xtreme Adhesive behind the liner I left on. This is so my friend can remove it and use it.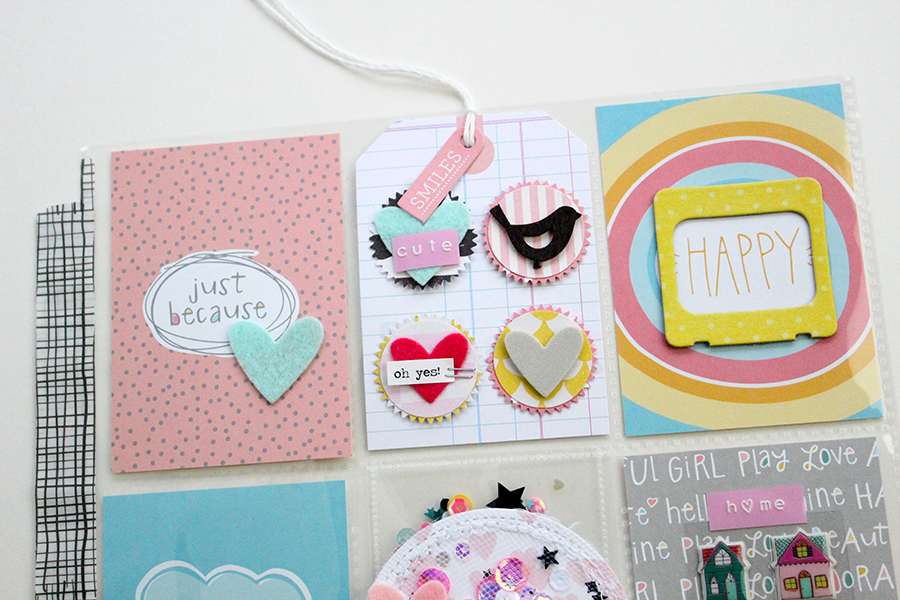 Tip #4: Think Outside of The Pocket
One of the coolest things I've learned from Dani is to get outside of the pocket. It's great for bulky embellishments like the black bow or embellishments that are too big for the pocket. The best adhesive for glueing on the plastic page protector is the Tombow Xtreme Adhesive.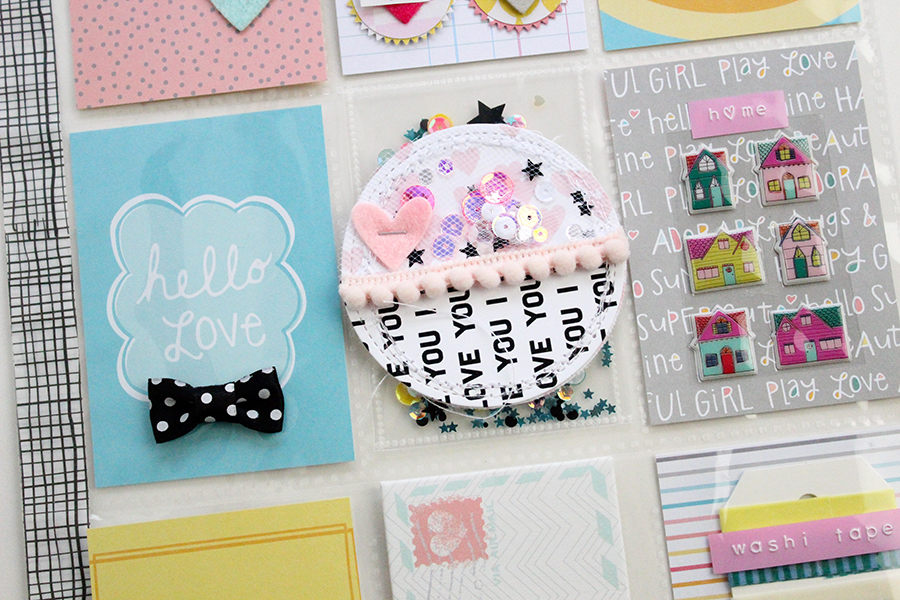 Tip #5: Share Your Stash With Your Friends
Most crafters have a ton of supplies, which is great for sharing! It's great to give our friends little samples of things we love. To glue the houses, I cut a section of the sticker sheet and used the Tombow Xtreme Adhesive to glue it to one of the journaling cards. To share my washi tape, I used a tag. I always make sure that I include more than 12 inches in case my friends want to use it in scrapbook layouts.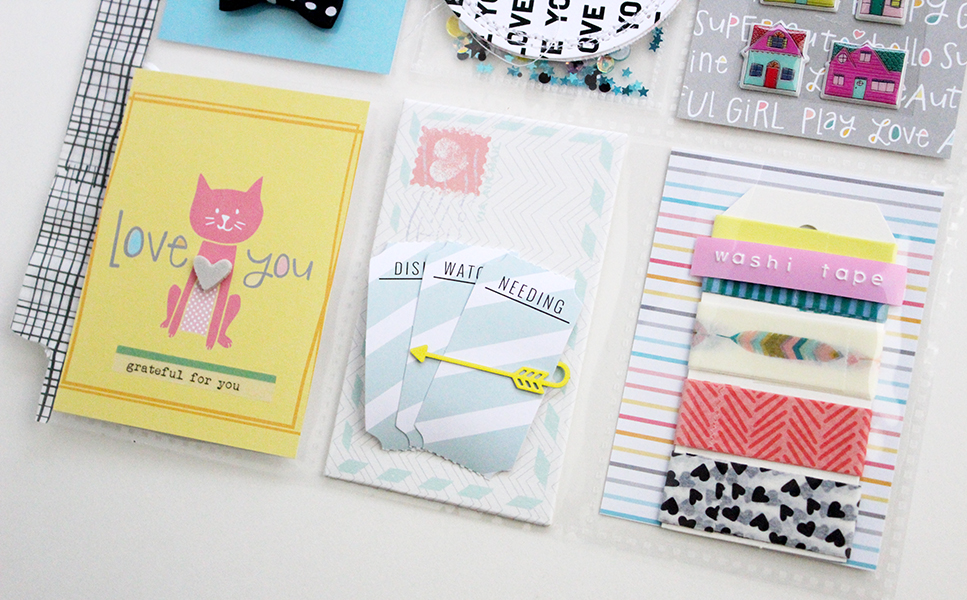 Dani's pocket letters are amazing! Her channel is also one of my favorites to binge watch. I hope you enjoyed this pocket letter!