Happy Monday! I'm Jennie and this week we'll be using products designed by Tombow Design Team Member Serena Bee. She has a new company called Papercakes and she designed two gorgeous Halloween Lines. I made this pocket letter using Spooky Pastels and October Nights. You can use the code tombow10 to get 10% off these digital downloads.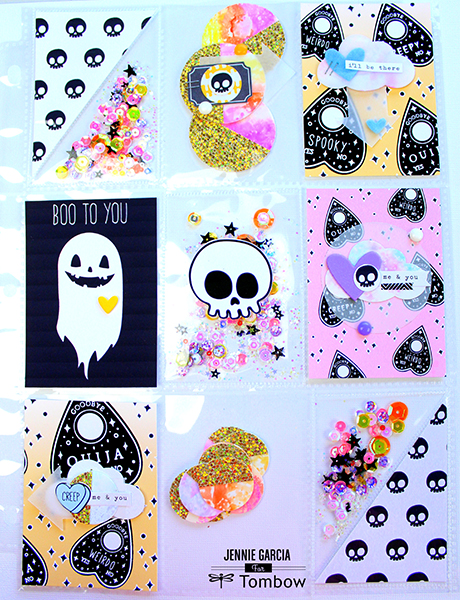 I like to add handmade embellishments in my pocket letters. You can check out a bunch of handmade embellishments I made a few weeks ago in THIS POST. These are super easy to make! You need Tombow Dual Brush Pens, Tombow Blending Palette, Tombow Spray Mister, photo paper and circle punches.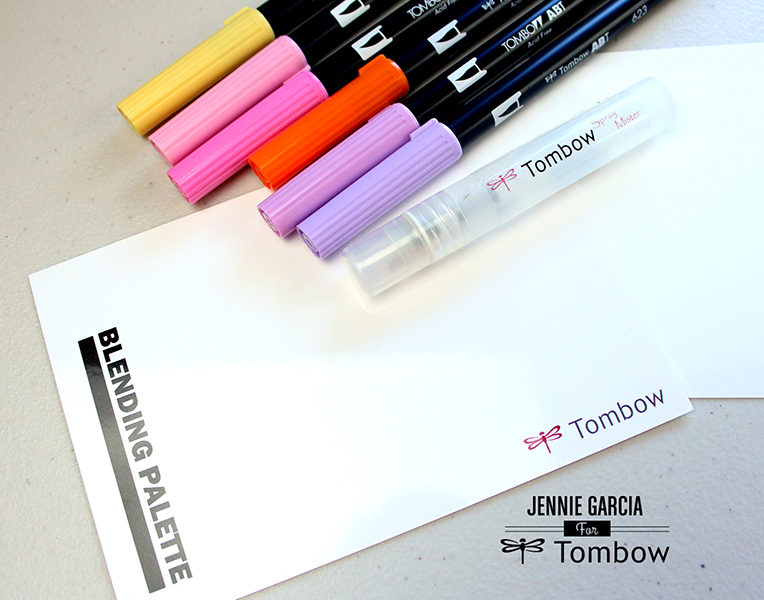 Scribble with the Tombow Dual Brush Pens on the Blending Palette and spray a little water. Put the photo paper on top of the Blending Palette to pick up the color.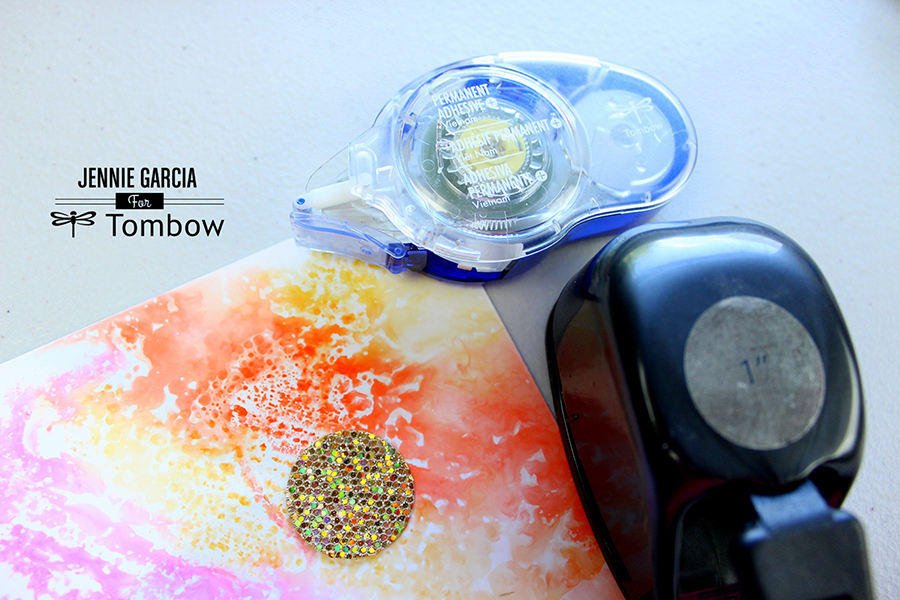 Punch out circles from the glitter paper and the photo paper. Cut the glitter circles in halves and glue them on top of the photo paper  using the Tombow Mono Adhesive + . You can add other embellishments to make them even fancier.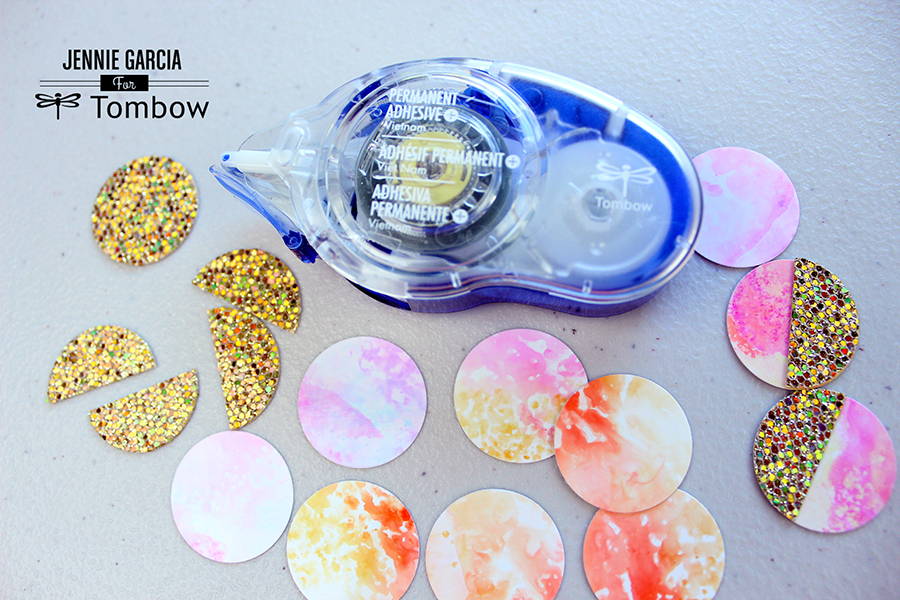 To make these enamel dots I used perler beads. It's really inexpensive and easy. Heat the perler beads at 325 degrees for 25 minutes or until the dimple on top disappears. Make sure you use a good brand, otherwise they won't be circular. Apply a small dot of the Tombow Mono Multi XL Liquid Glue to an empty plastic sticker sheet and put the diy enamel dots on top. Let them dry for a day, that will make them easy to peel from the sheet and use like regular enamel dots. You can also leave them in a baggie or box and use them at the moment with the Tombow Mono Multi XL Liquid Glue.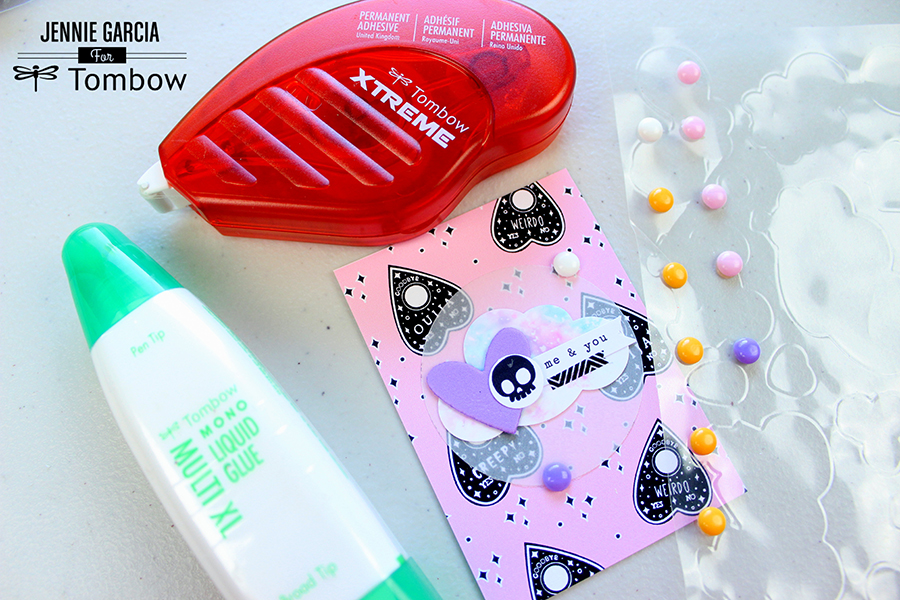 I glued 2 embellishments I made outside of the pocket using the Tombow Adhesive Dots. Since the pocket is plastic the person that receives the pocket letter can remove the embellishment and reuse it.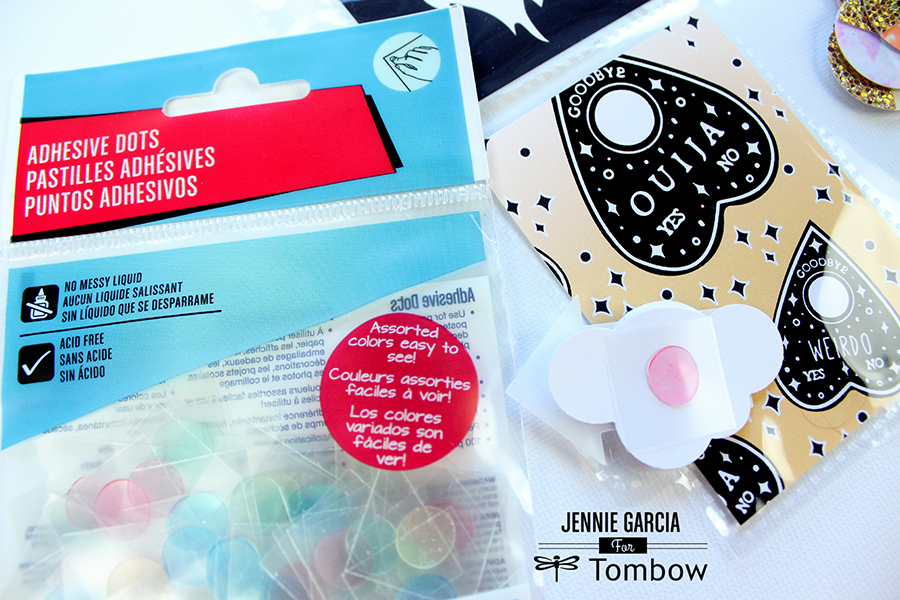 In the pocket on the center I added the embellishments I made earlier.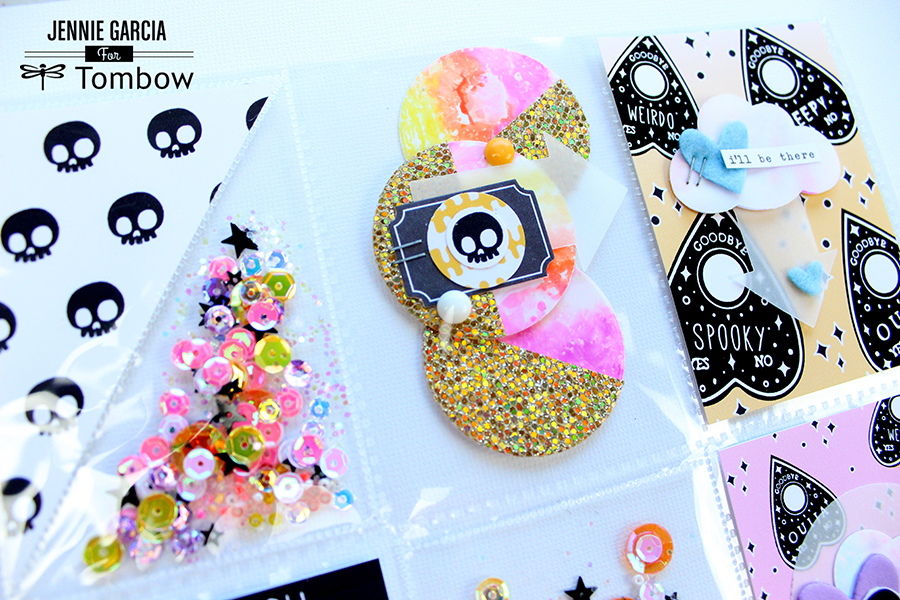 I used my Fuse Tool to make fun shaker pockets. I glued the skull on the pocket letter with the Tombow Xtreme Permanent Adhesive. It's clear and very strong so you can't see it from the other side and it won't go anywhere.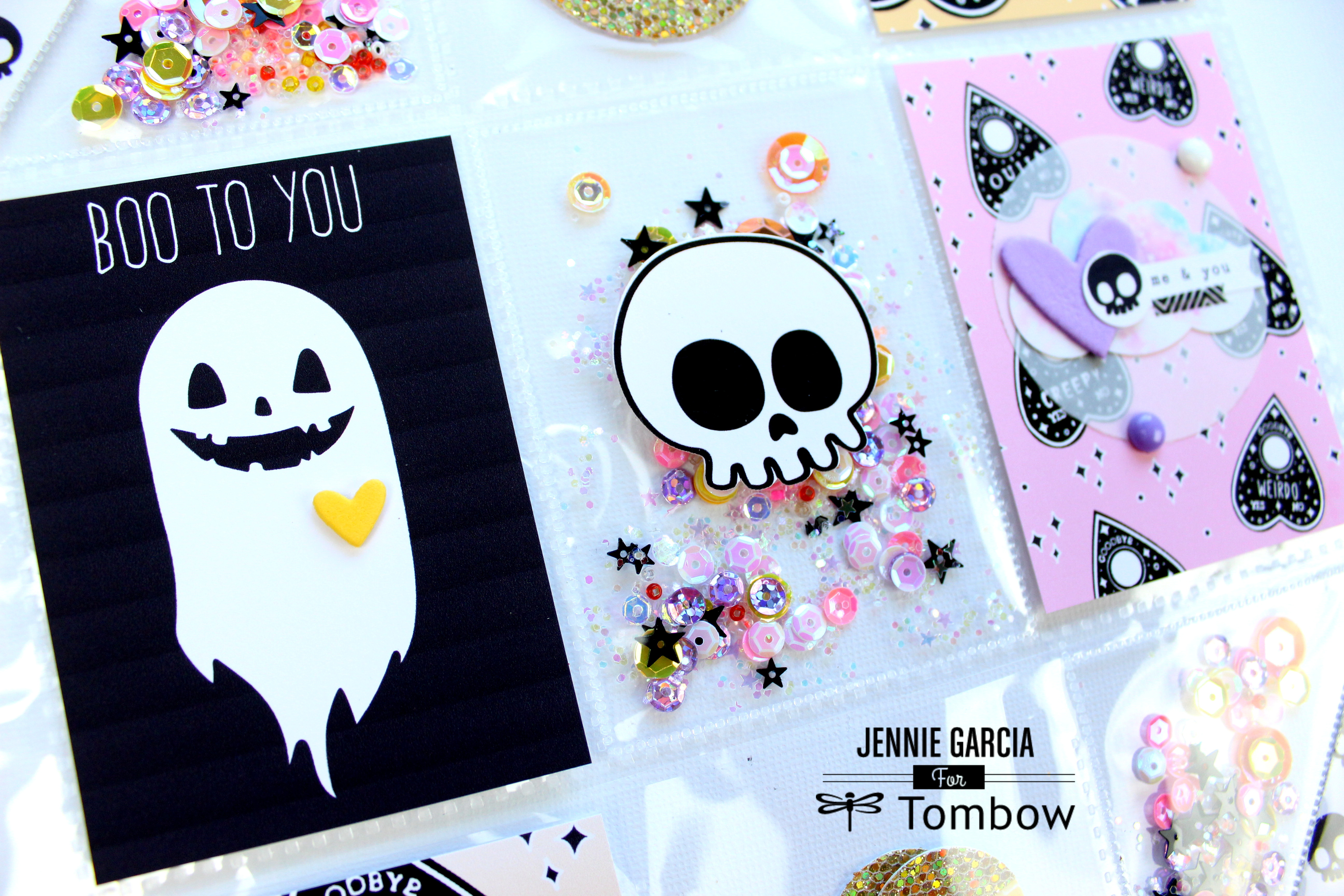 The Quija pattern in this line is way too cool! Serena will be releasing a Holiday line on Late November or Early December so make sure you stay tuned for that!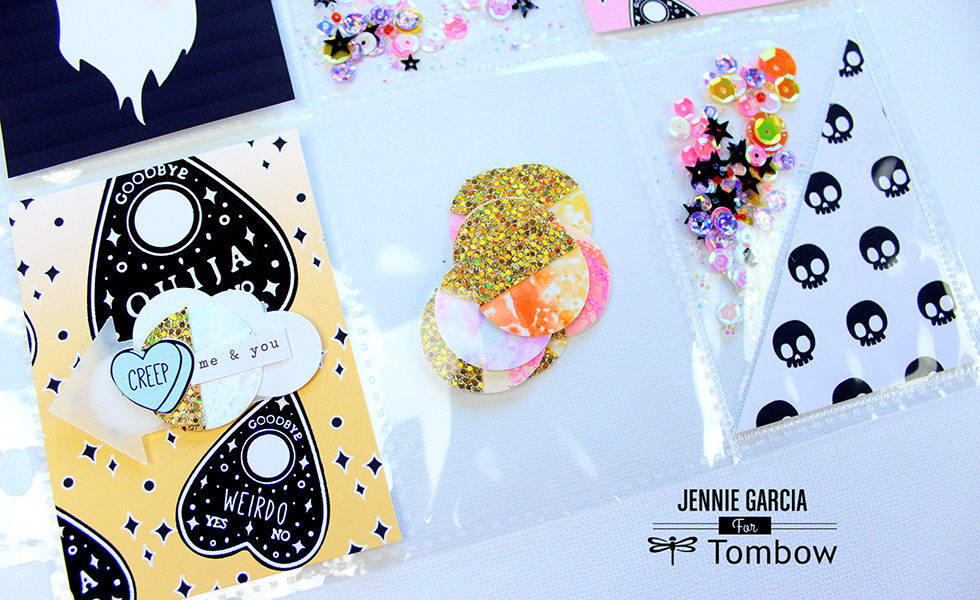 If you want to know more about Papercakes make sure you follow them on social media:
Facebook: https://www.facebook.com/papercakesbyserenabee/?fref=ts
Instagram: https://www.instagram.com/papercakes_/
Stay with us this week to see what else we make with these products! I hope you enjoyed a little sparkle on your Monday! Take Care!