Hello friends, it's Smitha! Today, I'm creating something nautical themed. I am using a really cool resist technique that I think you will enjoy recreating!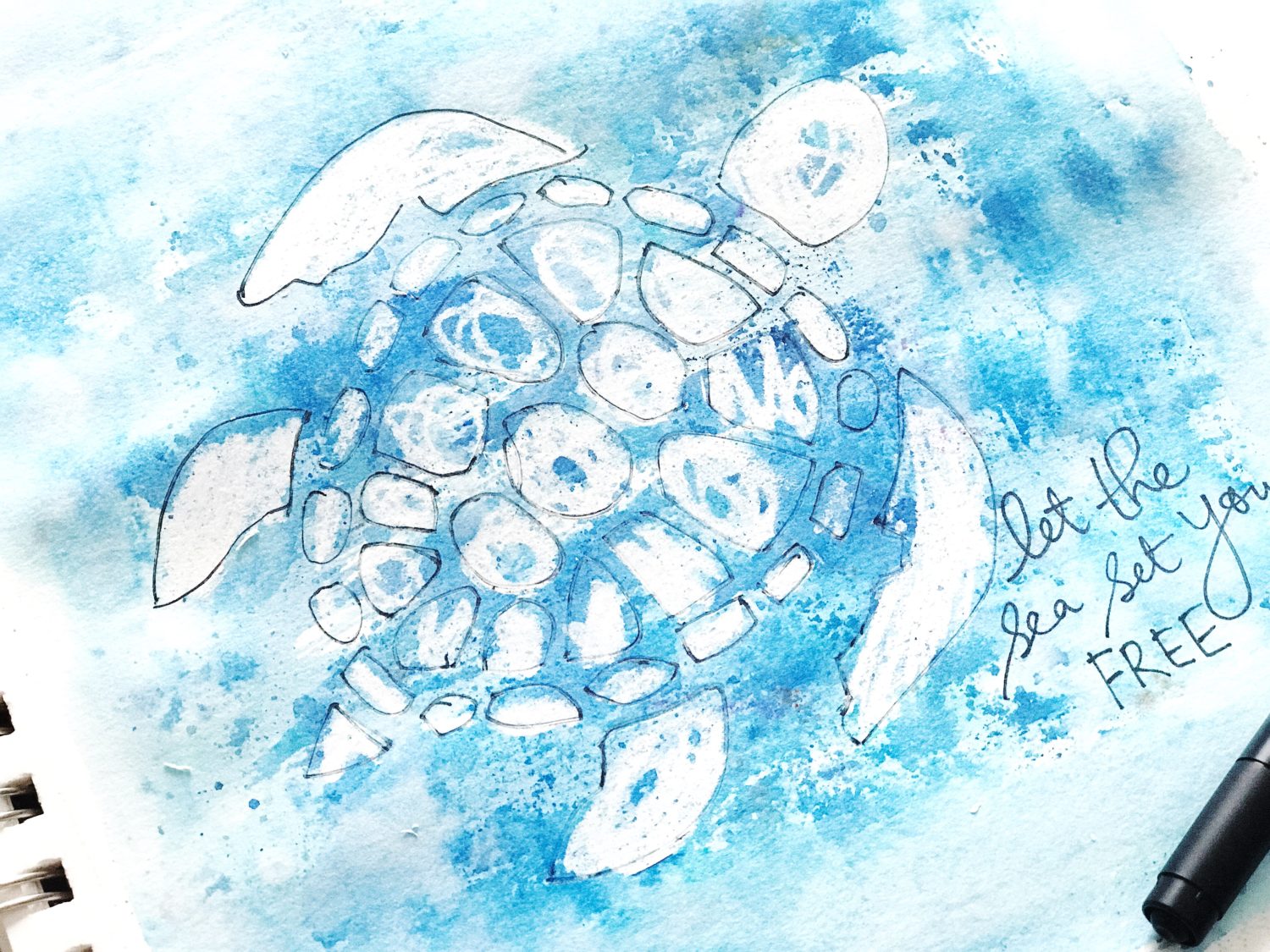 Material list:
Tombow Dual Brush Pens (555, 403, 528)
Paint Brush
Mixed media sketchbook
A white crayon
A nautical themed stencil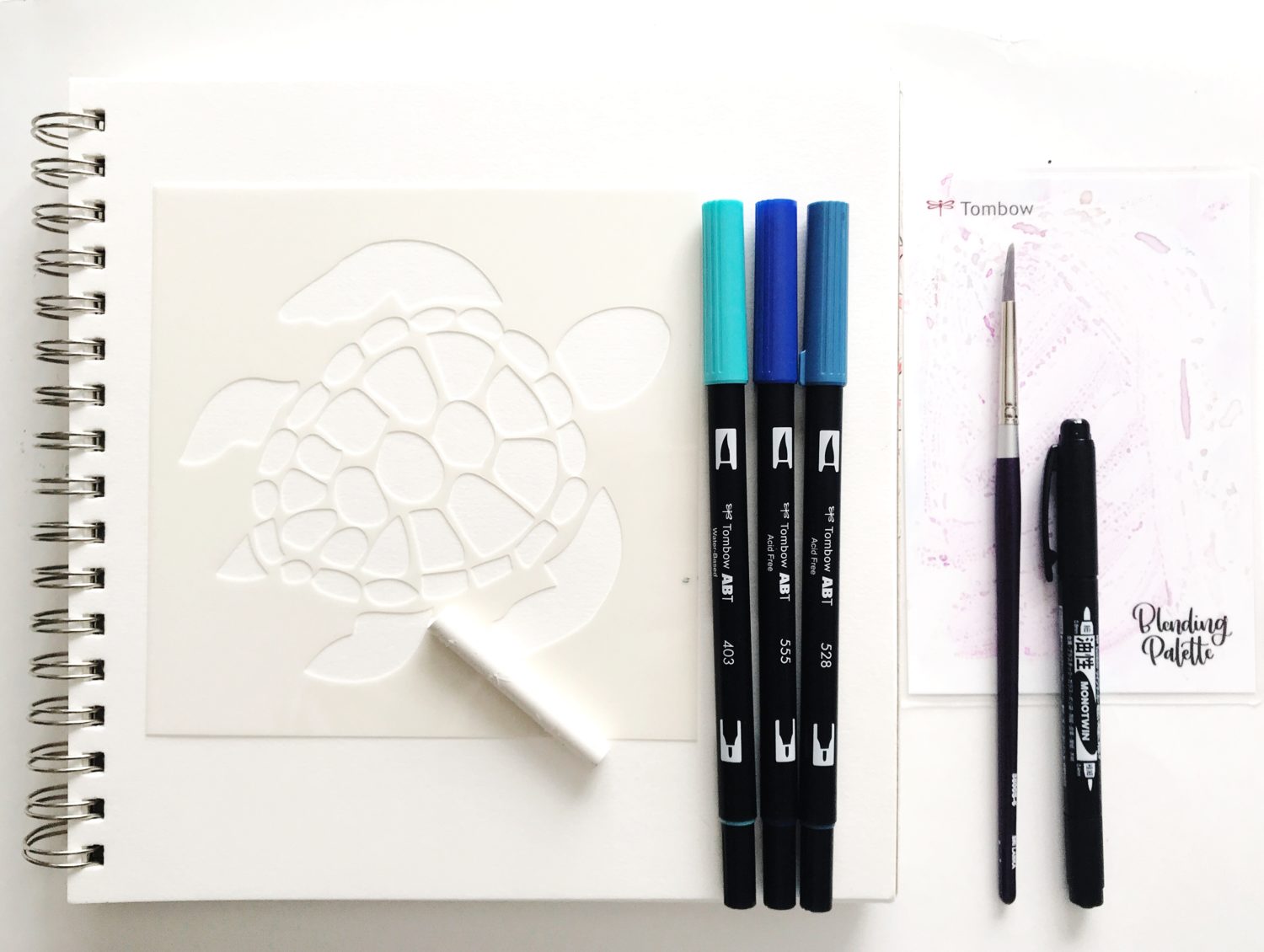 Step 1:
First, we create the resist. A basic white crayon from your kids stash will do the magic here. Place your stencil onto your page and tape it in place if needed. Then run your white crayon in all of the open areas of the stencil. You can use a colored crayon to get a whole new look too! The resist with the white crayon might be difficult to see, so make sure you color in each and every area twice to be sure.
Also, add a small quote or phrase using the MONO Twin Permanent Marker. This is an oil based pen that I love using in my watercolor paintings!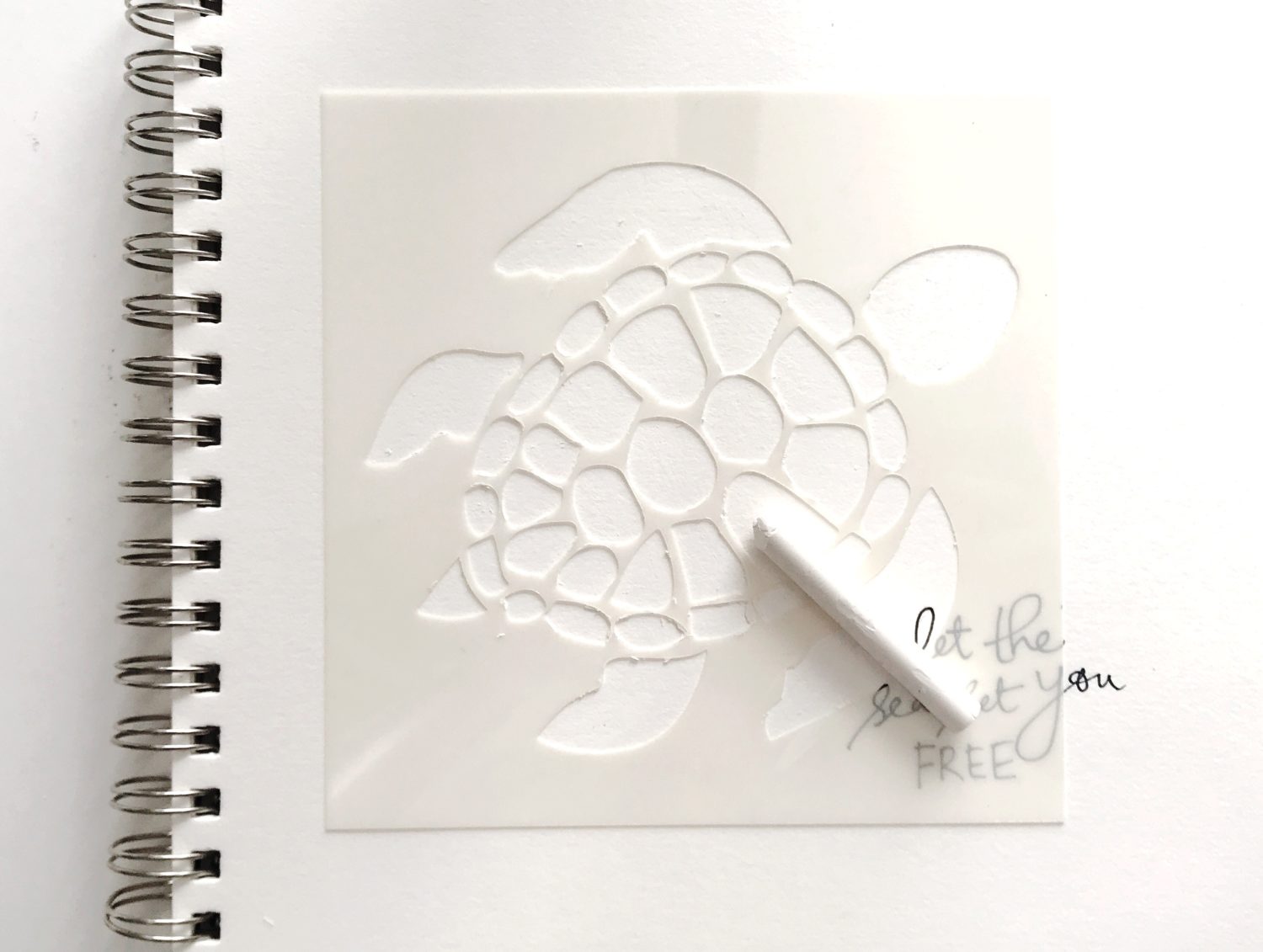 Step 2:
Now we add color. Scribble all three of the blue Dual Brush Pen colors onto the Blending Palette. You can pick up this color with a paintbrush or you can simply spritz water onto the Blending Palette and press the Blending Palette directly onto to sketchbook.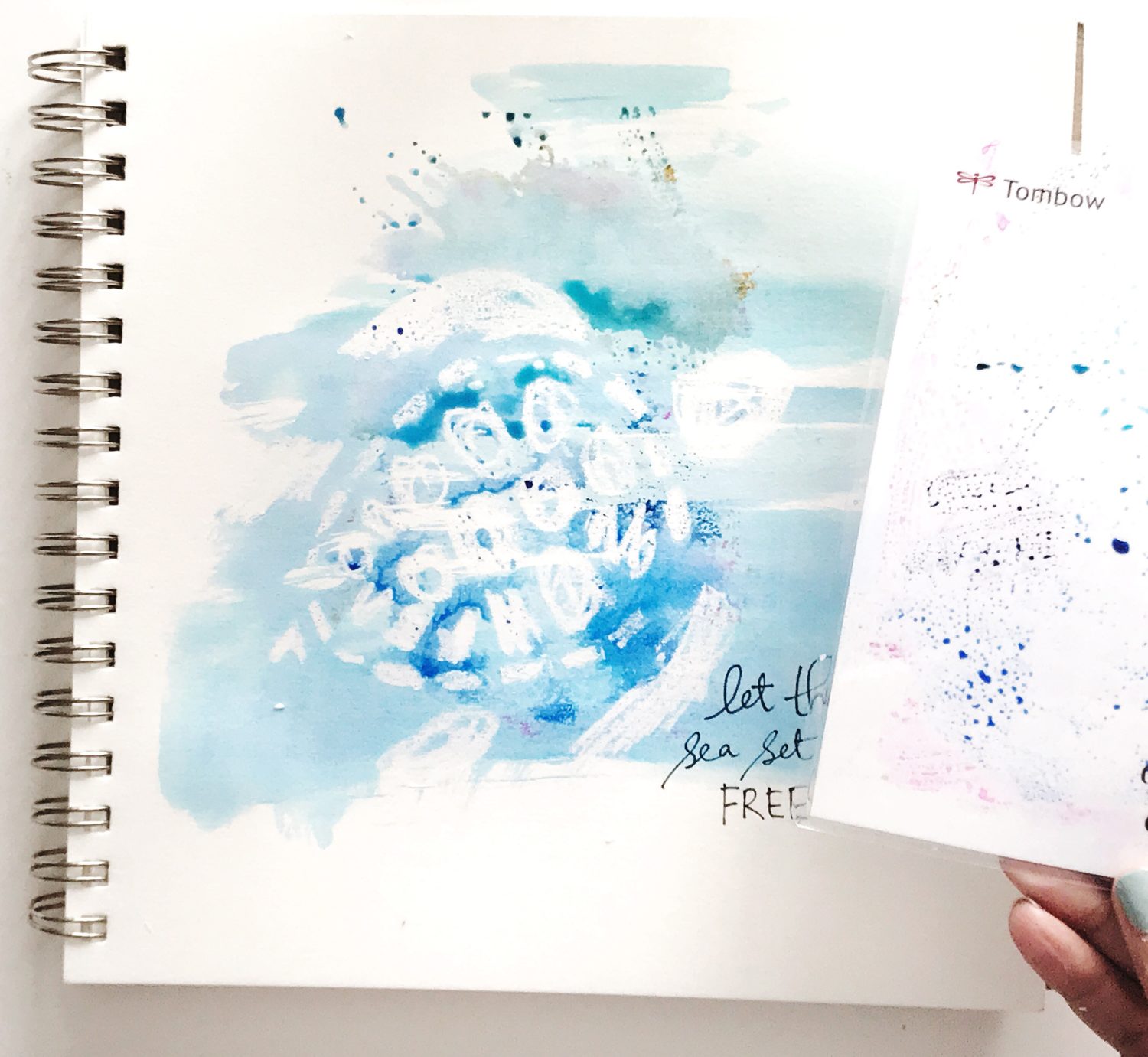 Step 3:
By pressing the Blending Palette onto the paper, you can easily create a water splotches effect that mimics the sea. The crayon design resists the Dual Brush watercolor and you can easily the see the design beneath the watercoloring. Add  more and more color onto the page until you are happy with how the color looks.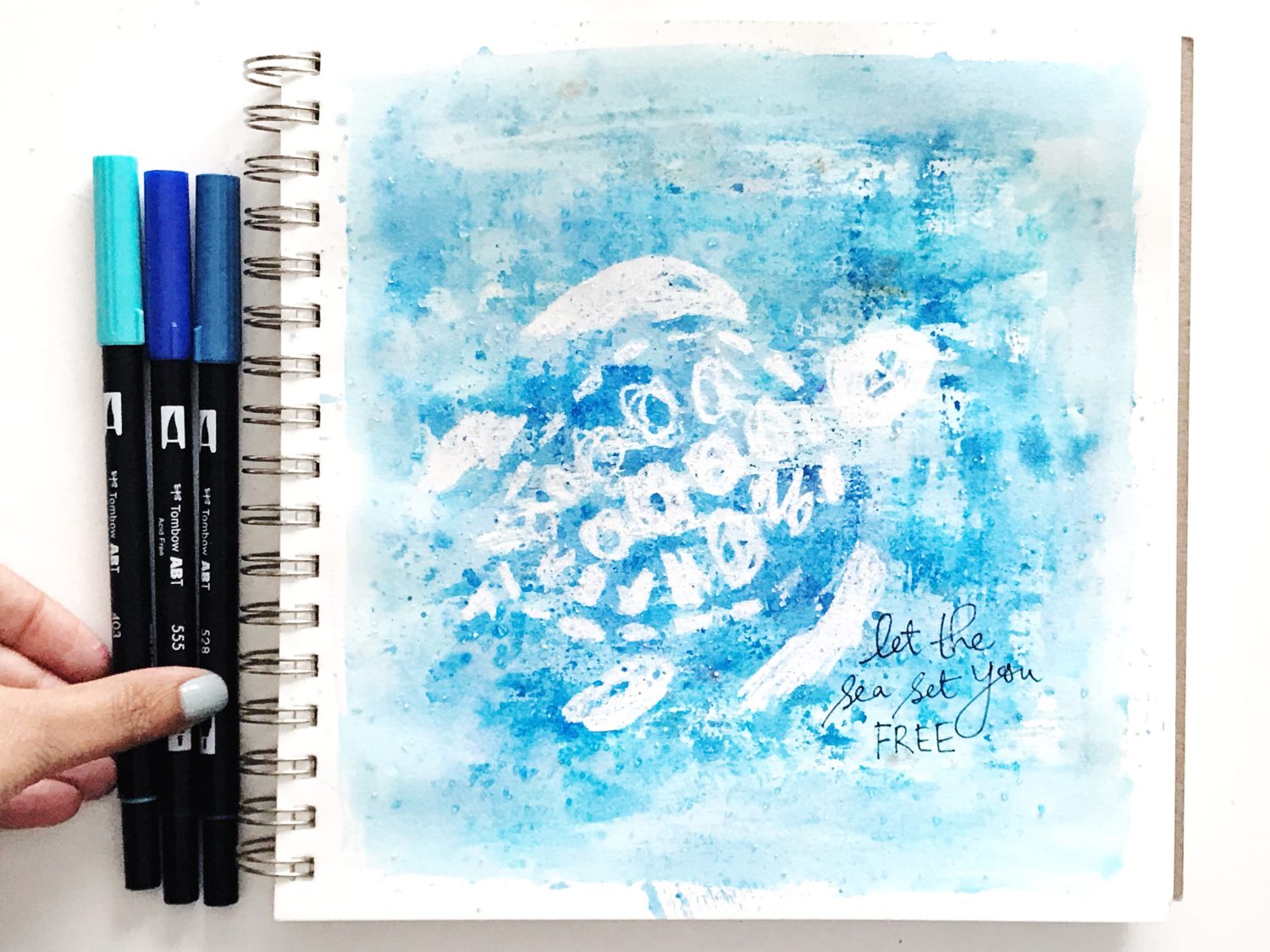 Step 4:
To better define my turtle, I positioned the stencil back on the page and outlined the open areas with the MONO Twin Permanent Marker. I added a rough outline to go with the sea theme.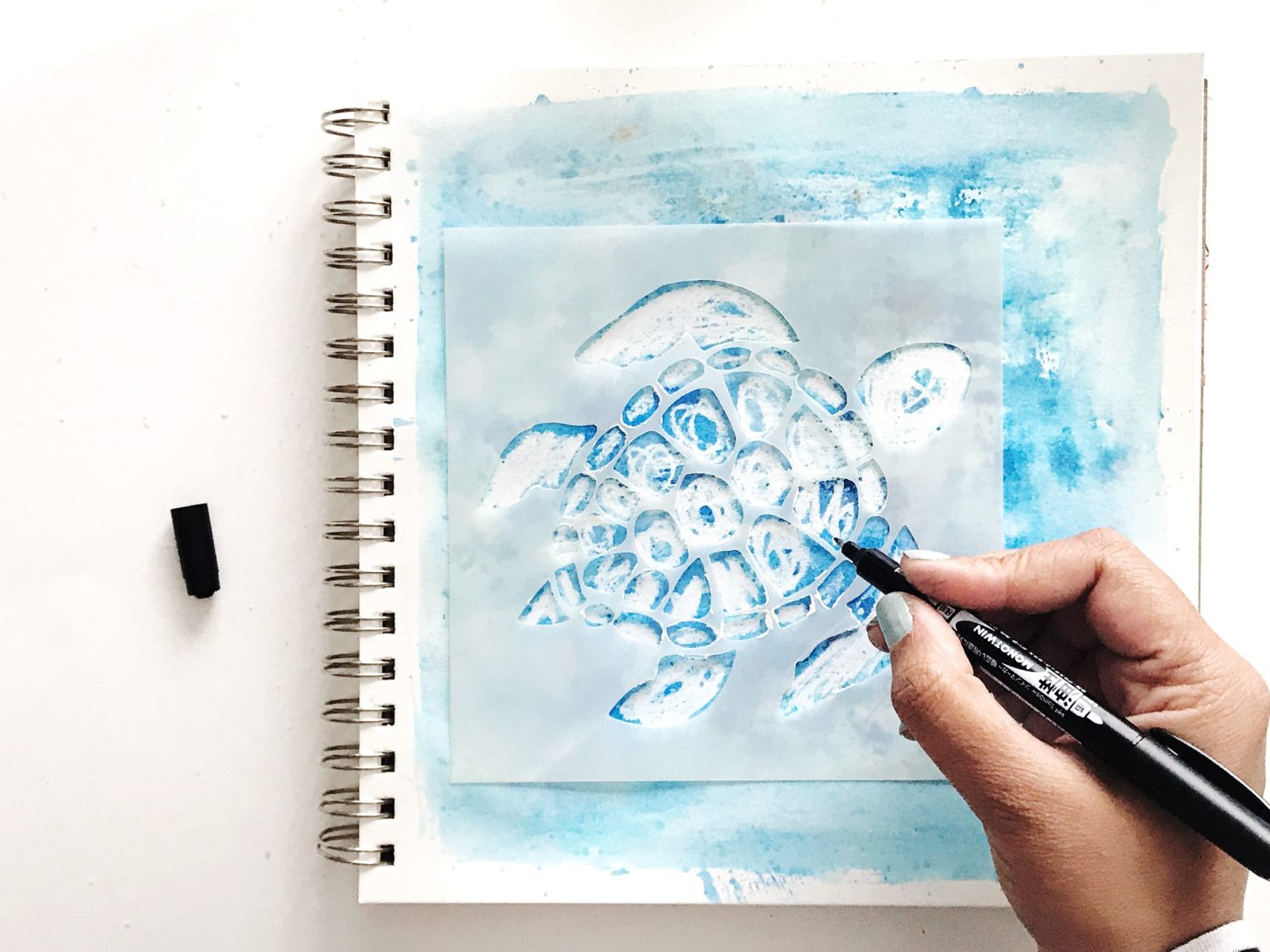 There you have it! A blue nautical themed watercolor sketch created with a resist technique! There are so many things you can create using this watercolor resist technique! Using a white crayon creates a great beach themed feel.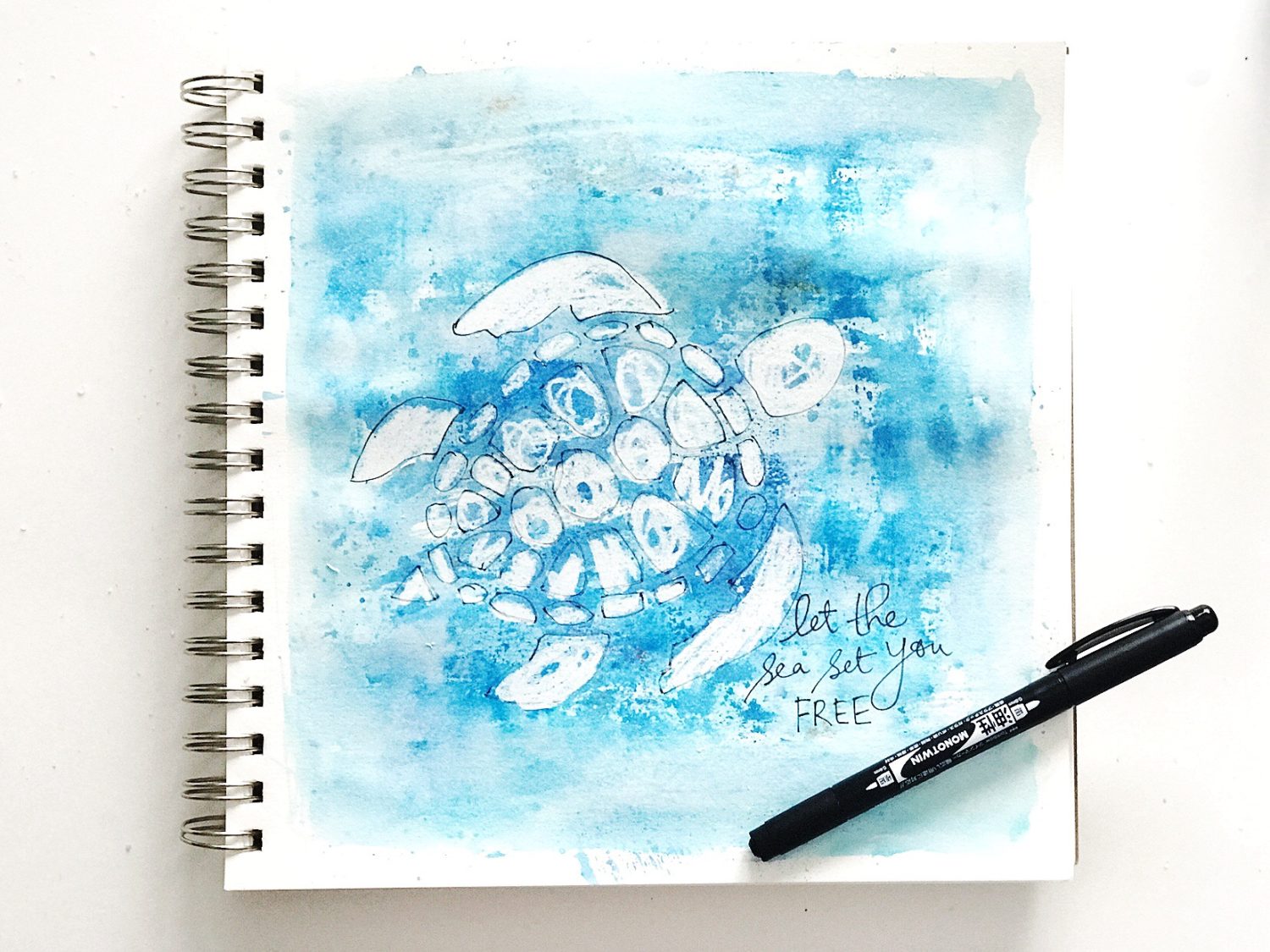 I've put together a video showing you the step by step tutorial of creating this nautical themed watercolor sketch. Stop by my YouTube channel to see it or click the video box below.
I hope you enjoyed this tutorial friends! Happy crafting!
Smitha
Find me on instagram: @theshinynest
Find more of my tutorials on my blog www.smilingcolors.com