Hello friends, Adrienne from @studio80design here today to show you a tutorial on how to create nautical under the sea lettering! I'm going to write the quote "Calm seas never made a good sailor" by Franklin D. Roosevelt in a nautical theme! Have you tried the new Tombow Water Brushes yet? They're so fun to work with and are the perfect pair to the water-based Dual Brush Pens! Let's get started!
Materials you'll need:
Mixed Media Paper
Glass of water
Paper towel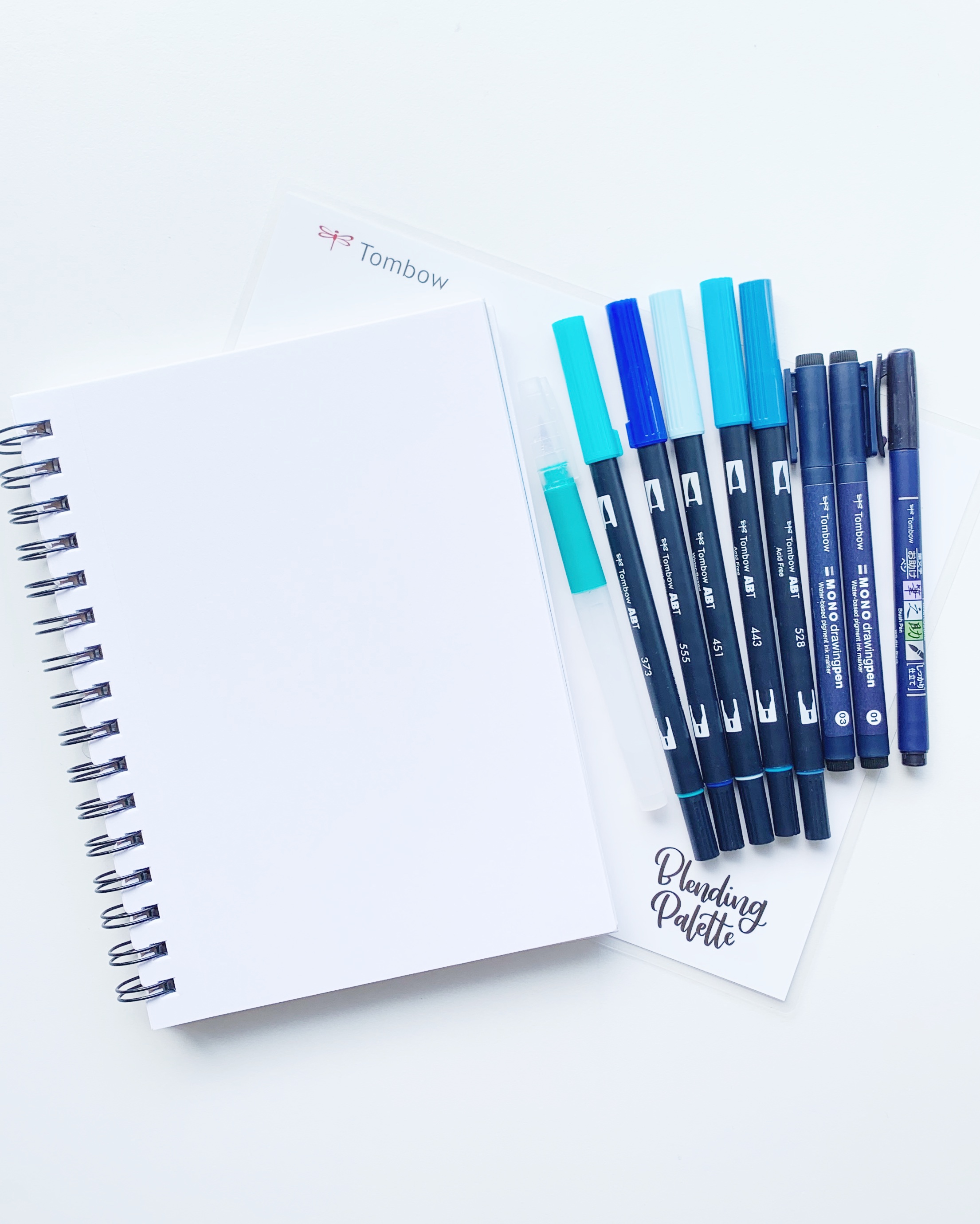 Step 1
The first step is to draw a two sided banner near the middle of the page with MONO Drawing Pen 03. Add in the some shading lines to the curves of the banner. I love using these pens because they're so great to use for small detail drawing!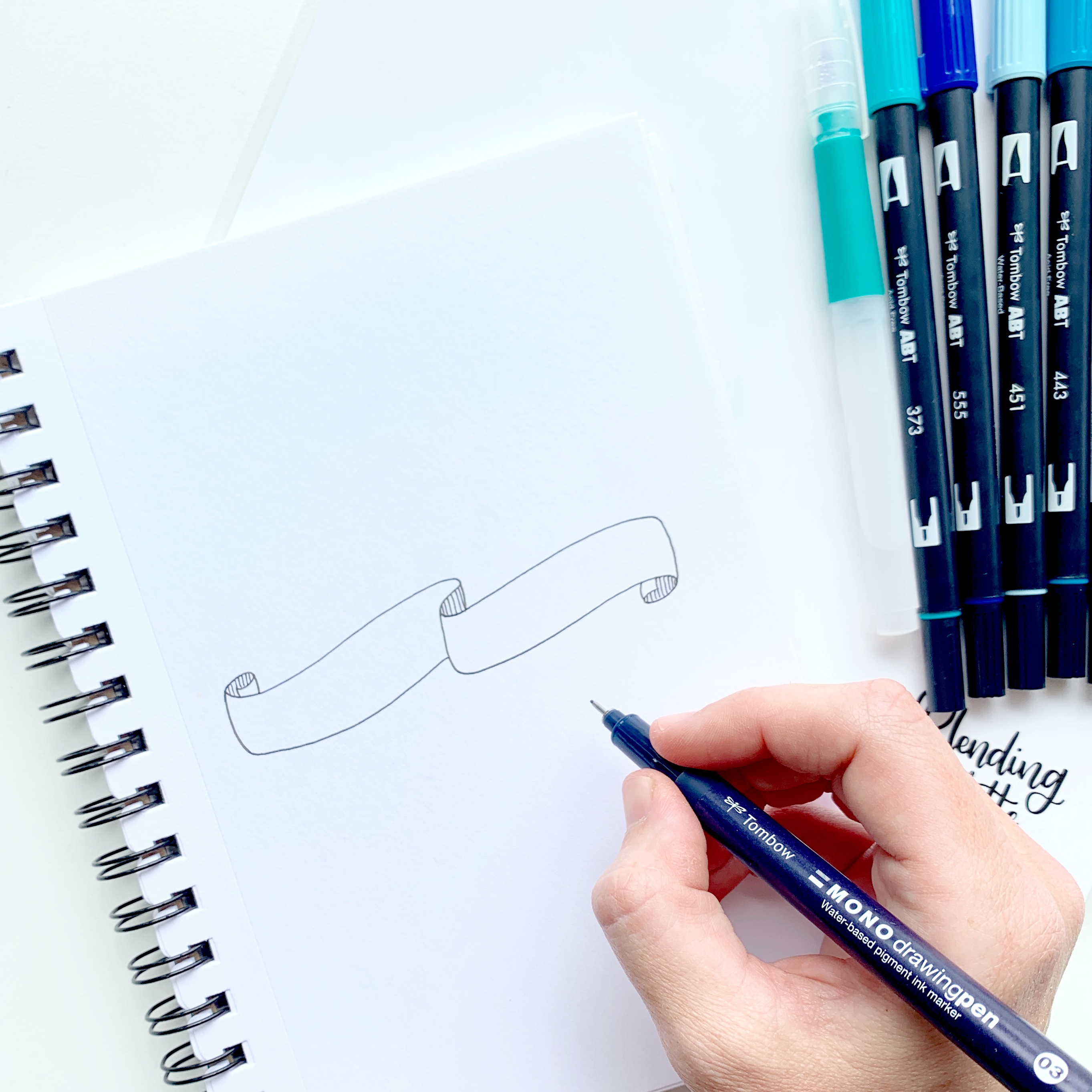 Step 2
Write "calm seas" above the banner using Dual Brush Pen 451. Then swatch out the colors of the other blue Dual Brush Pens (443, 373, 528 & 555) onto a Blending Palette.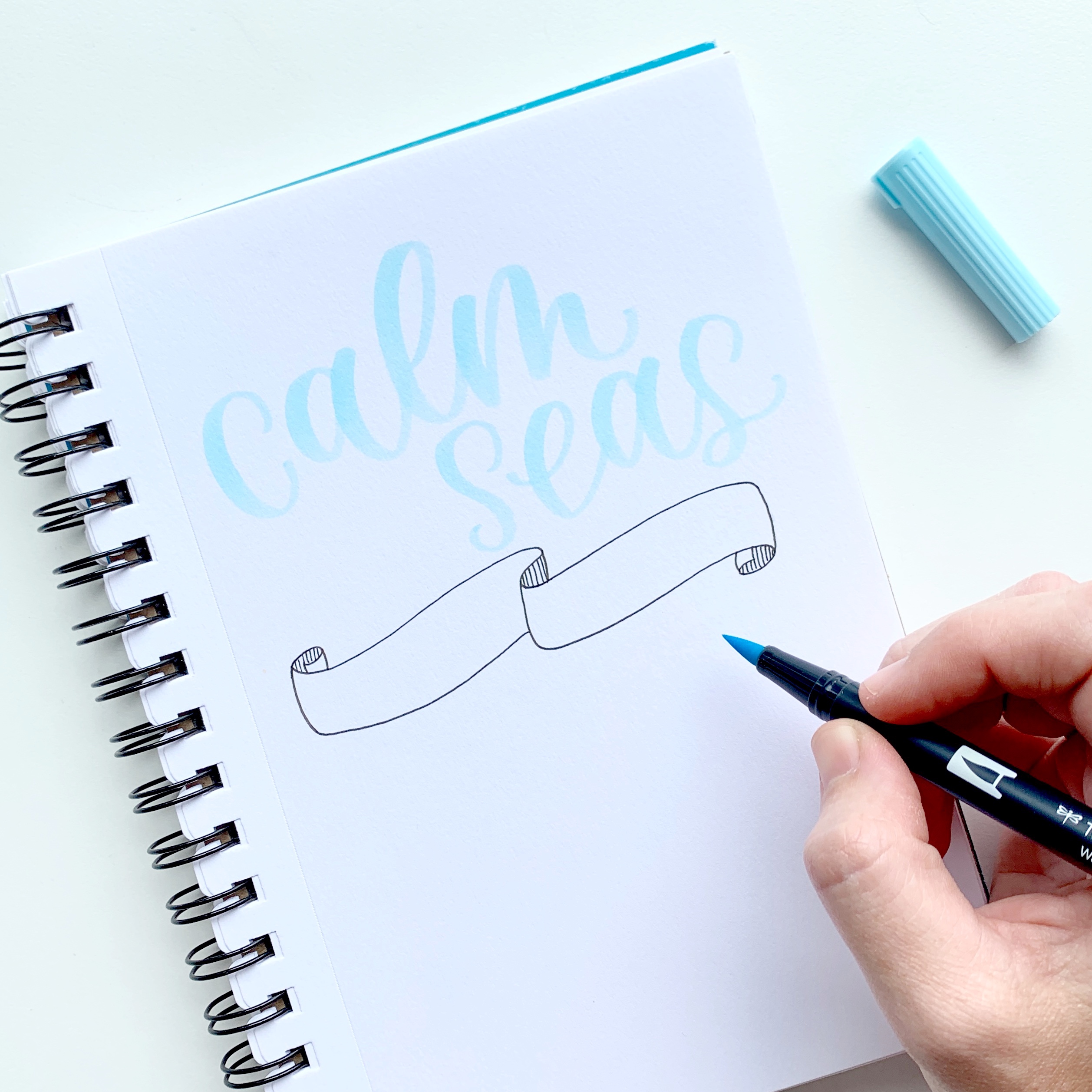 Step 3
Now we get to splash some color on these letters! The water brushes are so fun to use because there are so many great ways to use them with the Dual Brush Pens! Use the Medium Water Brush to go over and add water to each letter, working on one letter at a time. After you add water to the first letter, pick up some blue from the blending palette and add it down one side of the letter. Clean the brush off in some water, dab it onto a paper towel and pick up a different color to add to the other side of the letter. The water will blend and mix the two colors together. Keep going with each of the letters, making sure the colors blend well together. When it dries, the letters will look like ocean water!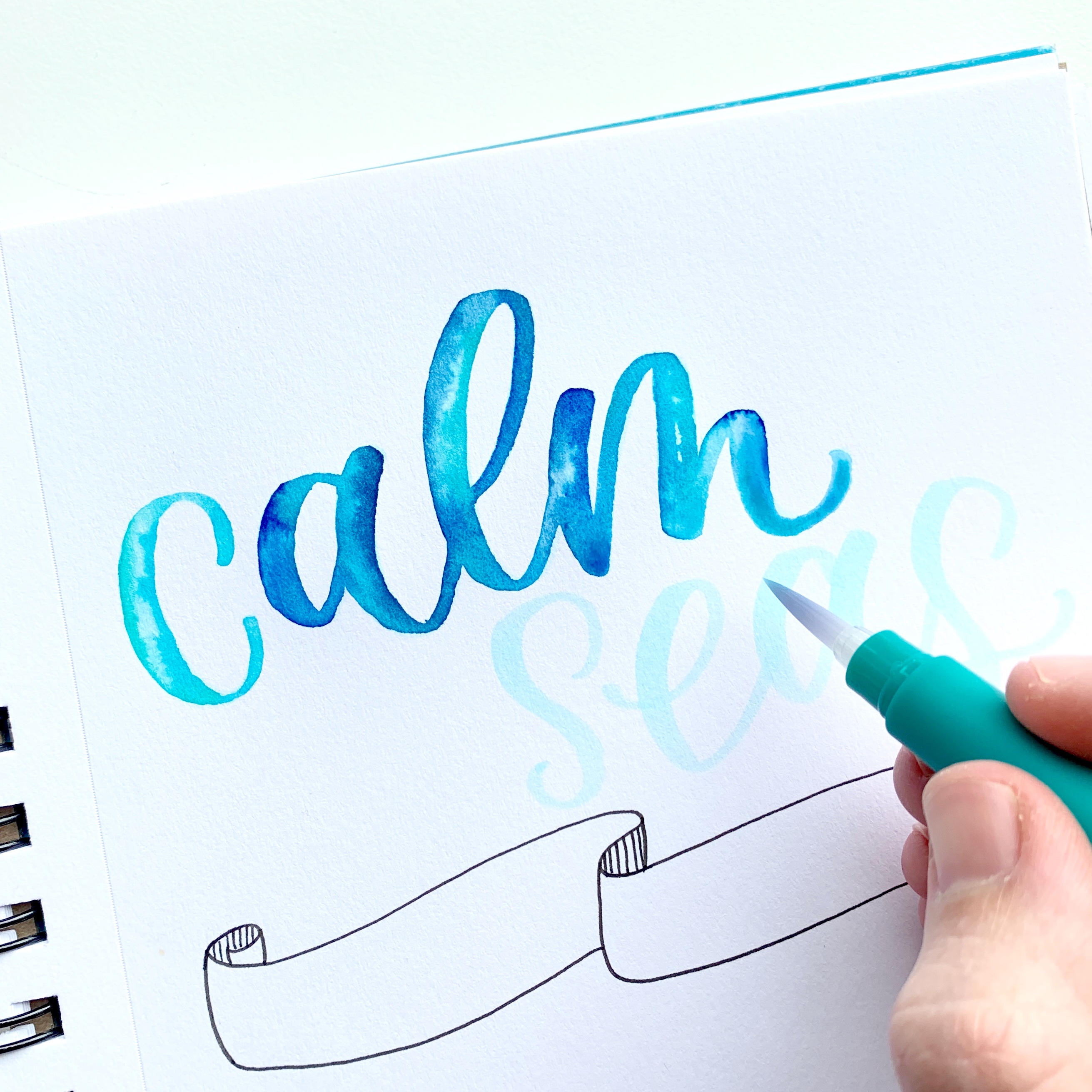 Step 4
Use the Dual Brush Pen 451 to write "good sailor" below the banner.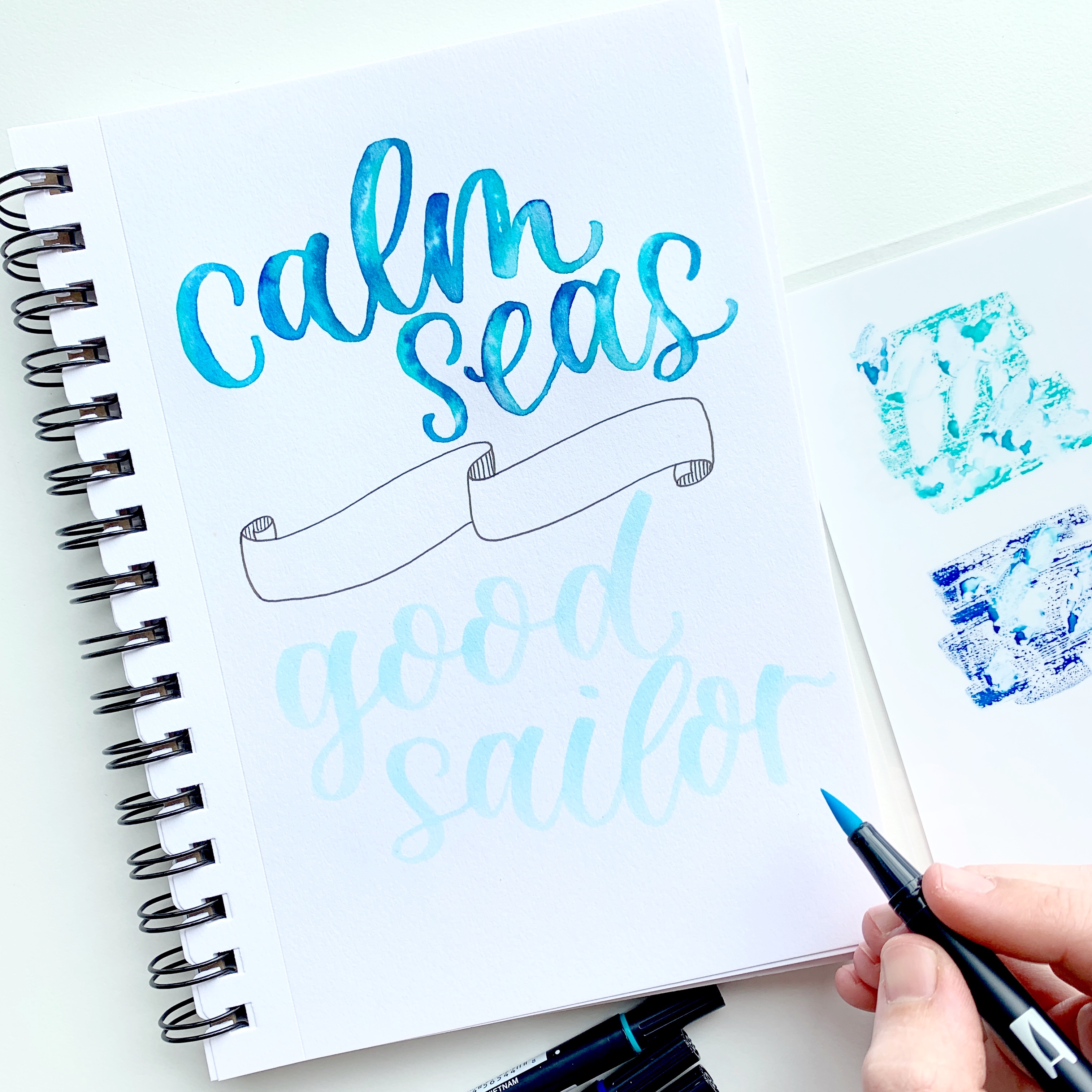 Step 5
Go over each letter with water from the Water Brush and then add the blue colors, just like we did above above.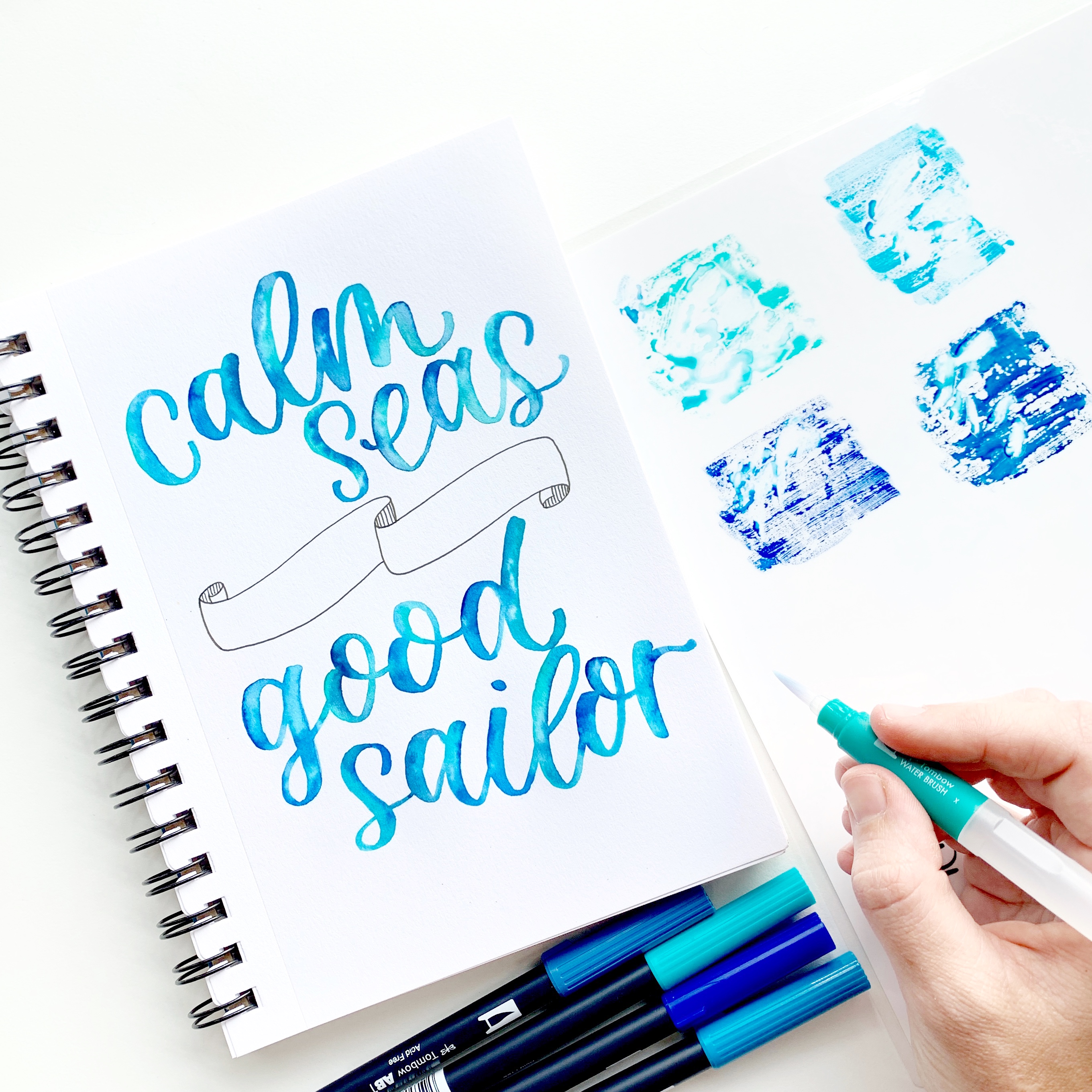 Step 6
The last step is to add details to the letters and banner. Finish writing the quote in the banner, add a shadow to the letters and draw the anchor and rope using MONO Drawing Pens 03 & 01.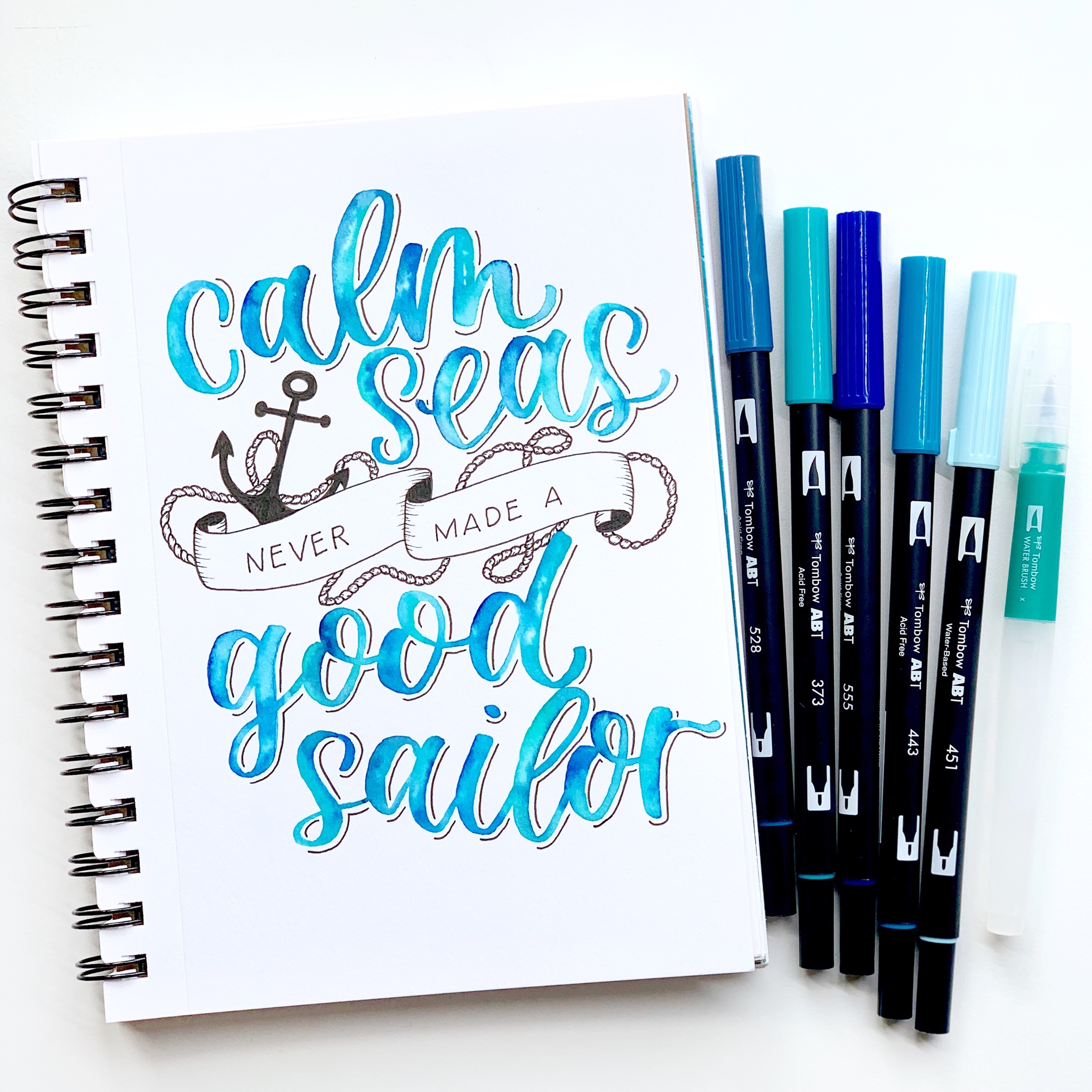 Thank you so much for following along today! I hope you enjoyed this nautical under the sea lettering tutorial! For more inspiration like this, make sure to follow @studio80design!
For more tutorials on blending Dual Brush Pens, make sure to check out these posts: