Hey everyone, I'm Katie from Studio Katie! Do you have a handmade business or shop? I do, and I'm always looking for ways to help me keep track of everything! Today I want to show y'all how to create a simple stats tracker for your shop!
Michael Roger recently sent each of us on the Tombow Design Team some of their Decomposition Books (thank you!), so that's what I'm working into today for my journal.
How to Create a Stats Tracker Page for Your Handmade Business: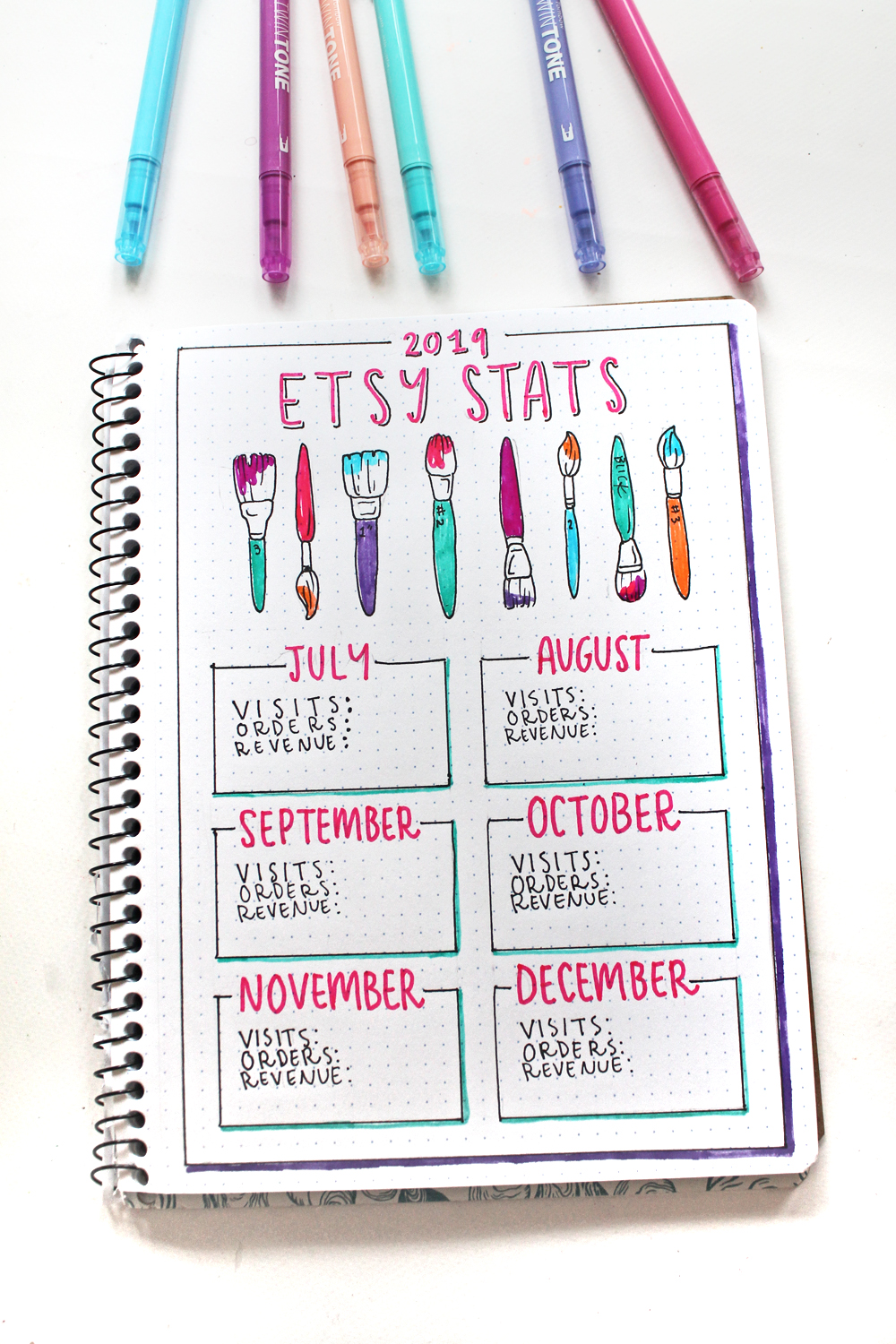 Supplies:
Decomposition Book Dot Grid,  all of their notebooks feature 100% post-consumer-waste recycled paper and are printed with soy ink. Yay eco-friendly!
Stats for your shop!
I'm mostly using the pastel set here, because I love the light but vibrant color scheme, but the TwinTones are available individually in 36 colors or in three 12 packs: Pastel, Brights, & Rainbow!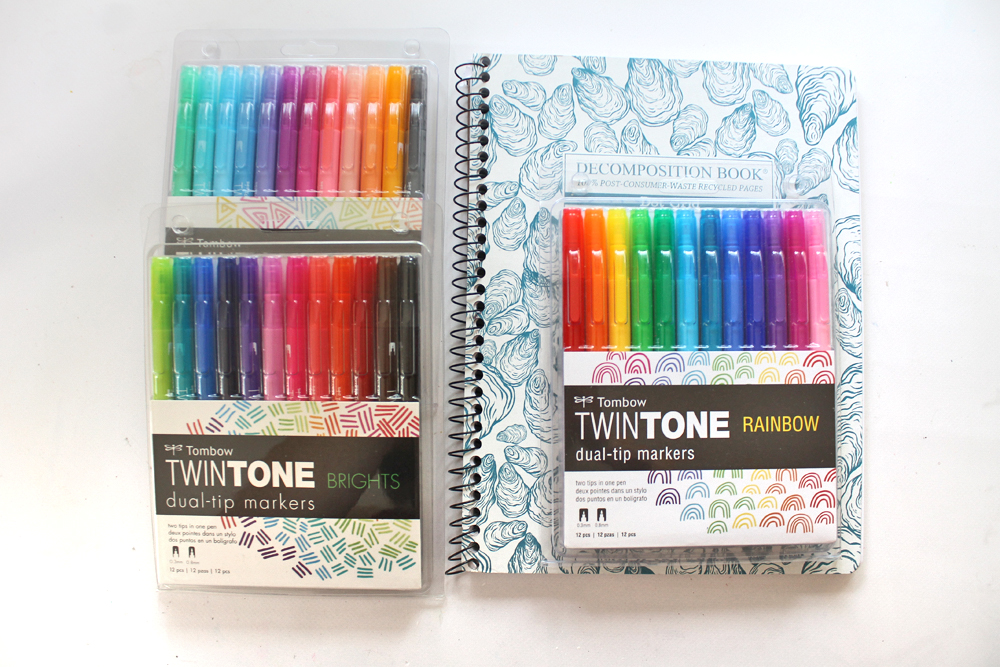 Step one:
Start by laying out your design. Since it's already June, I'm just counting the stats for the 2nd half of the year. So I sketched out 6 equal size boxes for the months I'll be tracking. Use the 05 MONO Drawing Pen to outline the boxes, and the bullet tip of a TwinTone Marker to letter the titles. I also left a blank space on my page to sketch out some doodles in.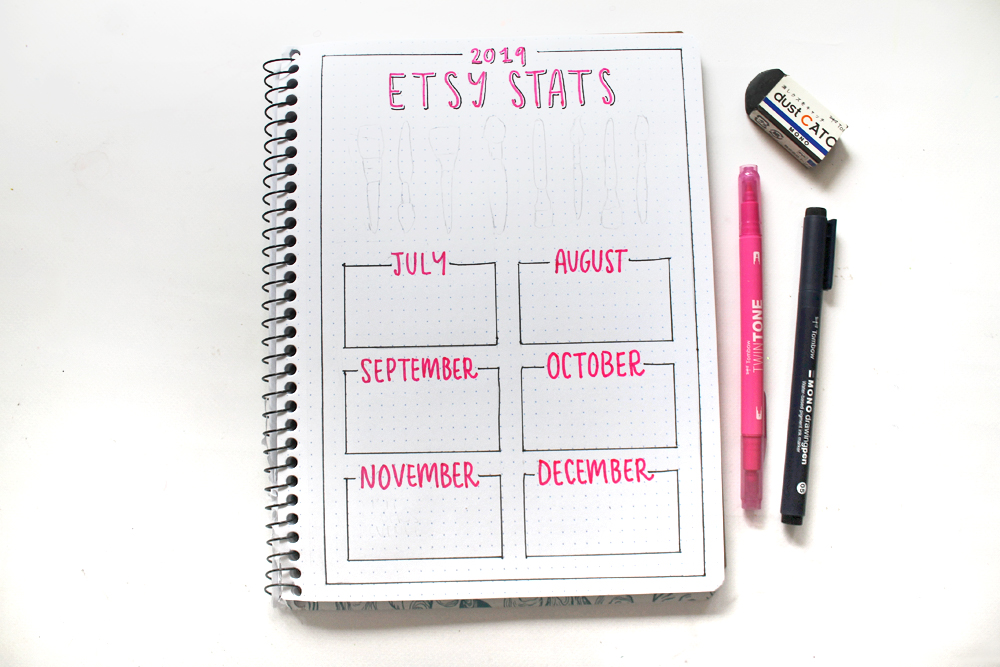 Step two:
Add some doodles. No page in my journal is ever complete unless I've doodled on it, So I used the MONO Drawing Pen again to draw a few whimsical paintbrush designs underneath my header.
In my handmade shop I sell a lot of paintings and stickers, so I chose to doodle paintbrushes, but feel free to customize it! If you sell amazing crochet hats, maybe doodle some crochet hooks and yarn skeins, etc!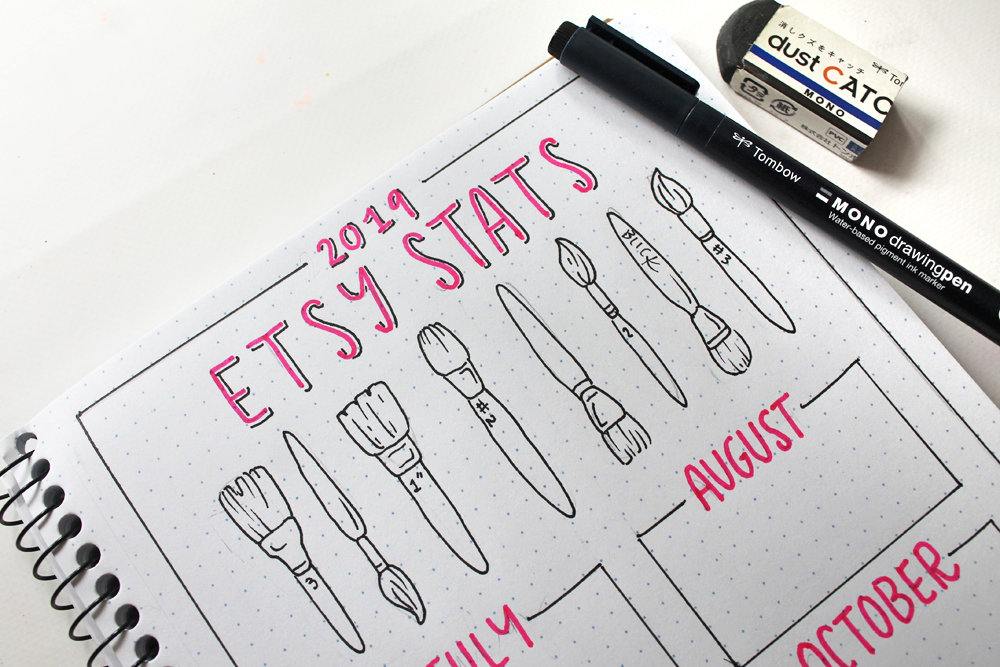 Step three:
Decide what you want to track in your stats tracker. I'm keeping things simple by just tracking the number of visits, orders, and revenue for each month.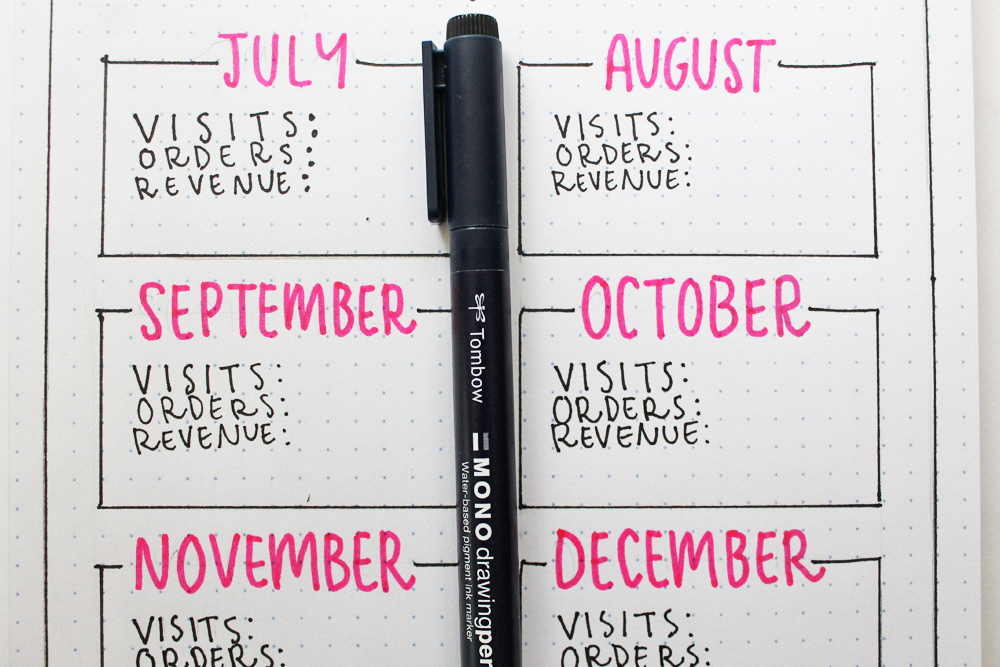 Step four:
Now finish it off with more color using the TwinTone Markers! I gave each of the boxes a shadow, and colored in parts of my paintbrush doodles. The water-based ink in these markers has a really quick dry time, so you don't have to worry about smearing anything.
Remember that sometimes simple is better and you don't have to color the whole page!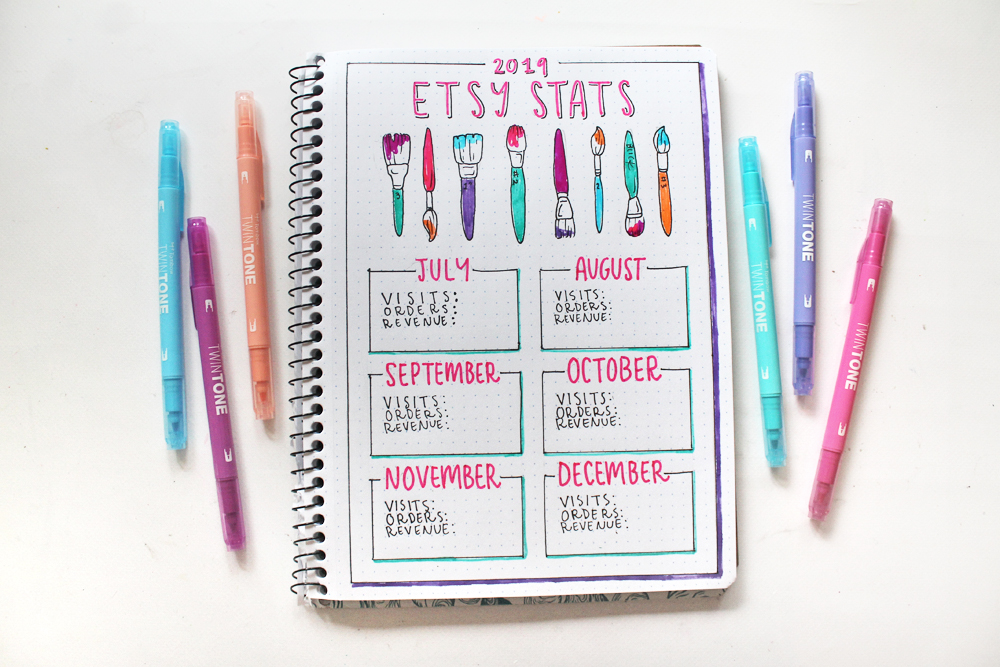 Now you're all set to track your stats! I think this will be really handy for my online shop in the coming months, and I hope it inspired you as well!
Want more trackers and journal ideas? Be sure to check out our Planning & Journaling archives here on the Tombow blog!