Hello friends! This is Smitha here today sharing one of my favorite techniques with you! I love creating mixed media art journaling spreads with positive quotes and this spread I created today makes me absolutely happy!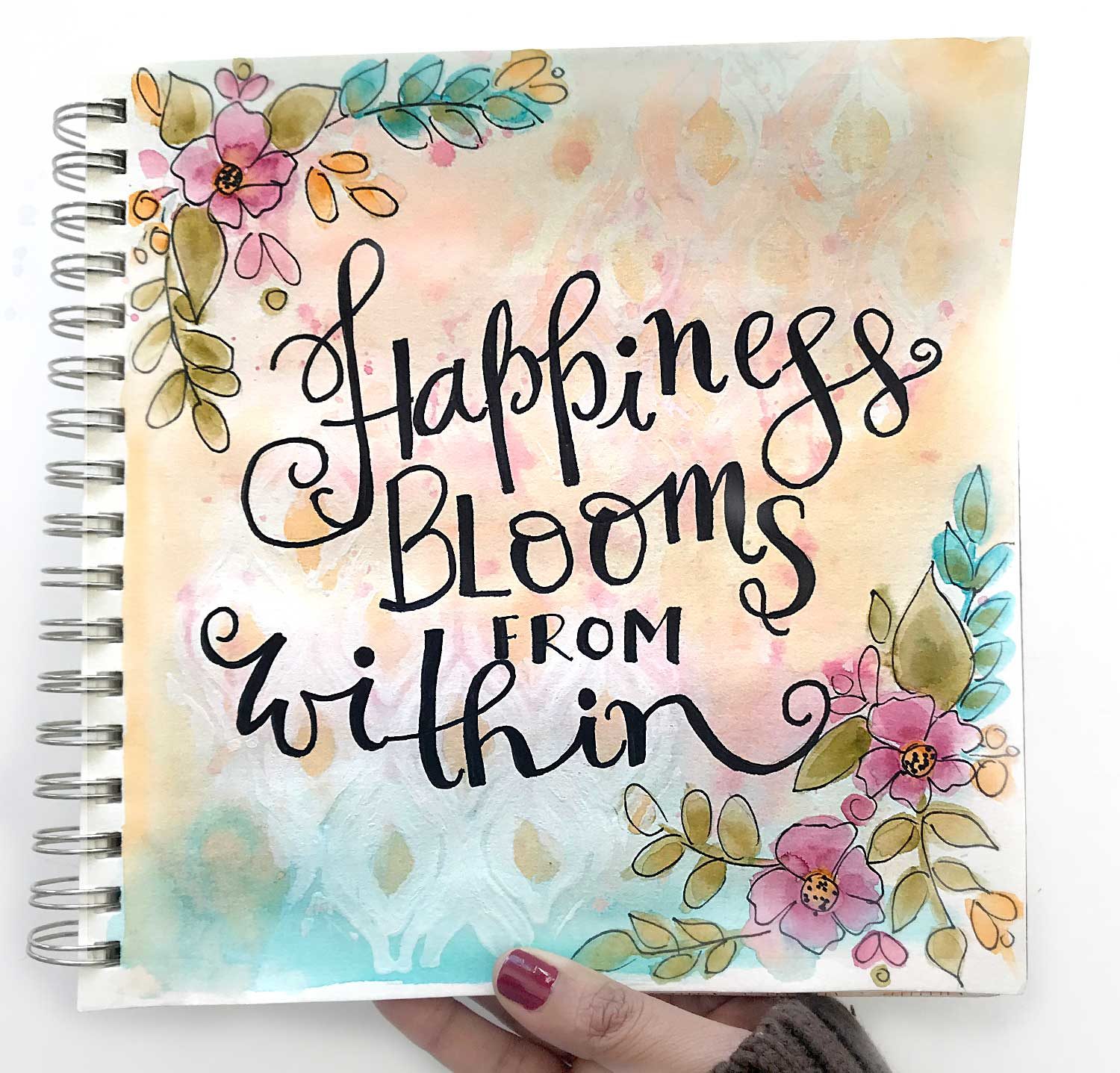 Material list:
Mixed Media Sketchbook
Gesso or white acrylic paint of any kind
Stencil of choice
Paintbrush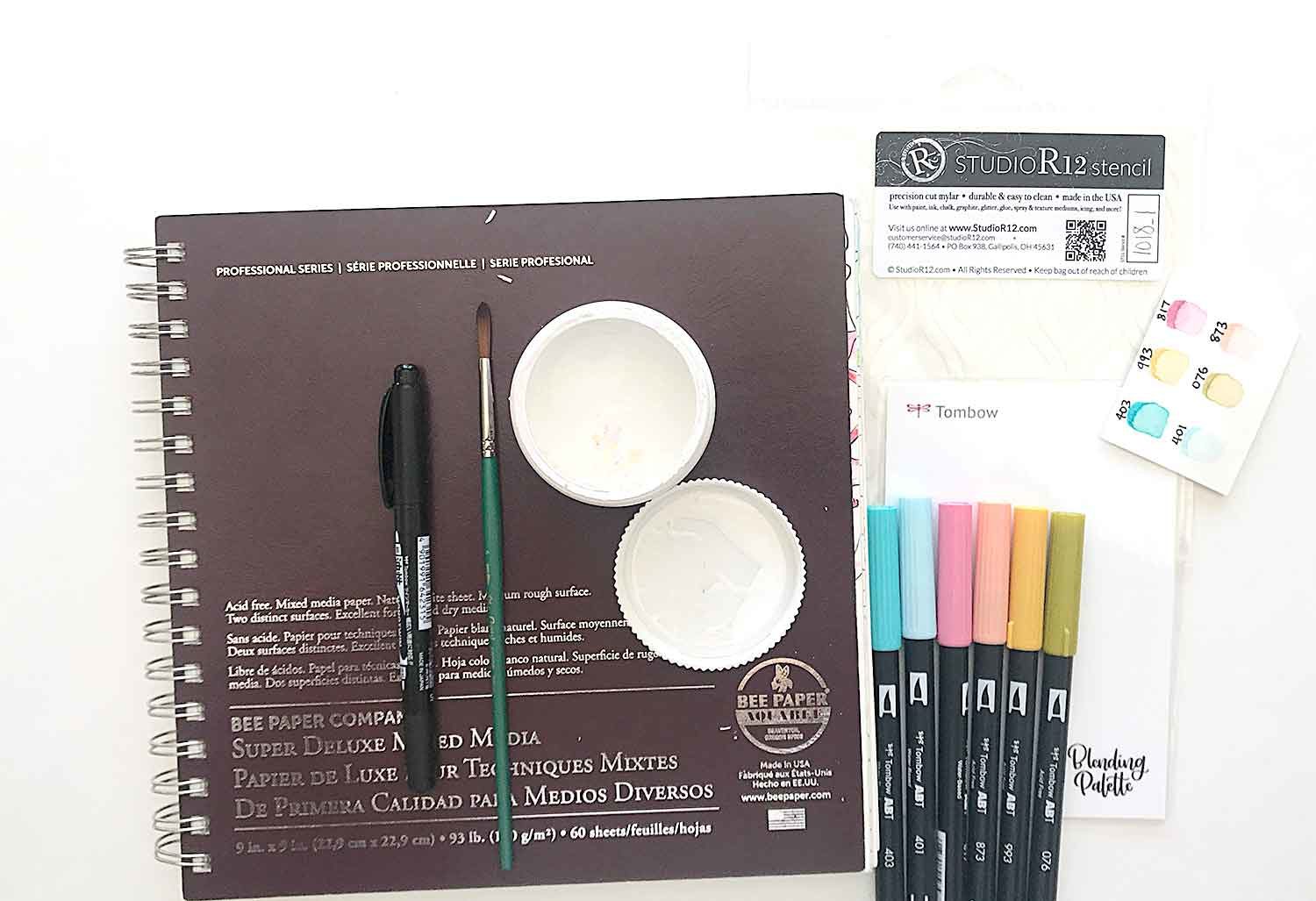 Step 1:
First we create a pencil sketch that will lay underneath all the layers we are going to add. This pencil sketch helps me make sure that the composition of the end sketch will be pleasing to the eye. Any Tombow pencil will work for this, just apply light pressure and erase until you are happy with the sketch.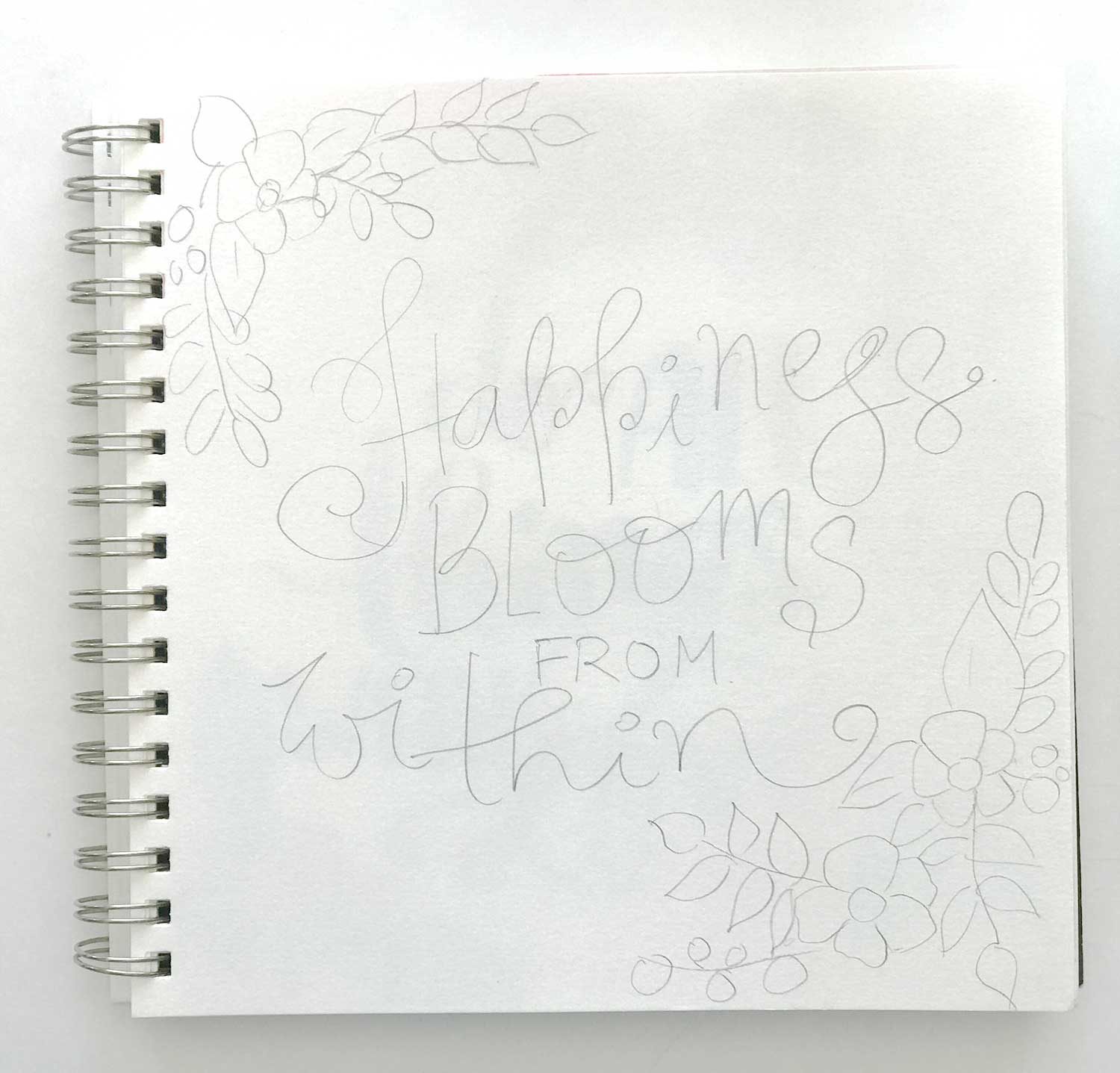 Step 2:
Next we paint. Since the Dual Brush Pens are water-based, they blend beautifully. Add splatters of paint and scatter soft color all around the page. Then place a stencil on top of your dried ink, add gesso on top of the stencil in some areas. I like to add a decent amount of water to create a nice, watery look and then let it dry naturally. The idea behind art journaling is basically to create an art piece that represents you and your mood. You keep adding more and more layers of colors and textures to create your final sketch

Step 3:
Once the first layer of color dried, I went in and added my soft watercolor flowers. Simple scribble some Dual Brush Pen ink onto the paper, and then paint over it with water to create flowers and leaves.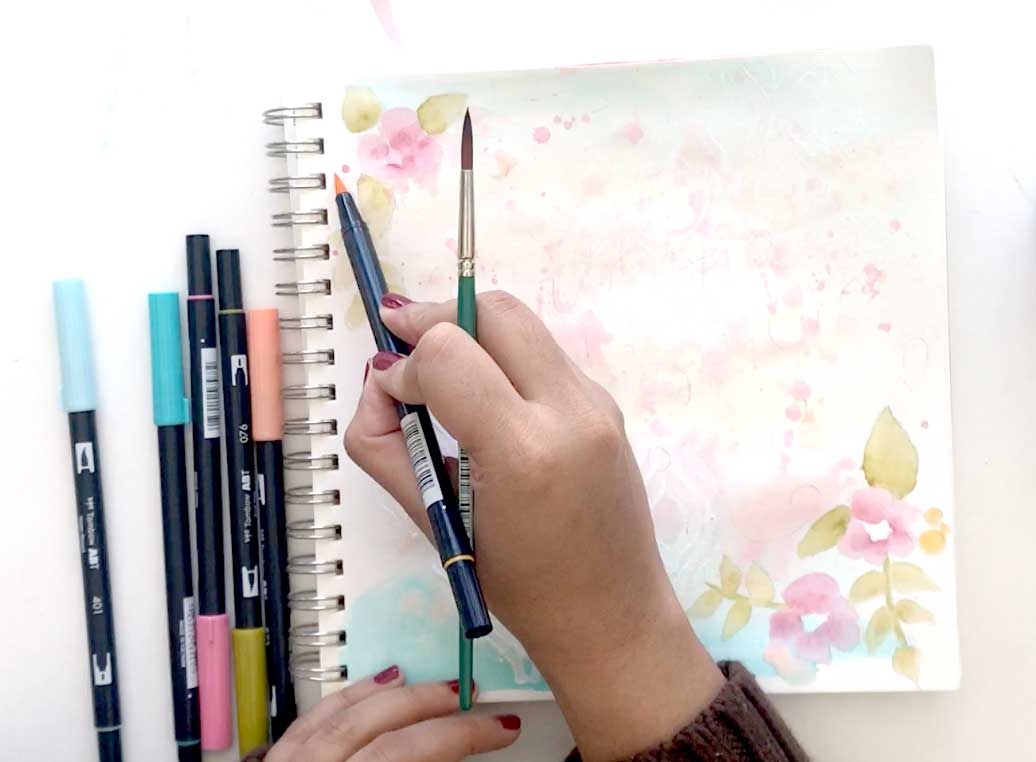 Step 4:
I added a few more layers of details before going in with my MONO Twin Permanent Marker and outlining the flowers and leaves. Then I carefully traced over the the lettering and created a faux calligraphy effect to them. The calligraphy being in black pops off of the page really and creates a really nice focal point.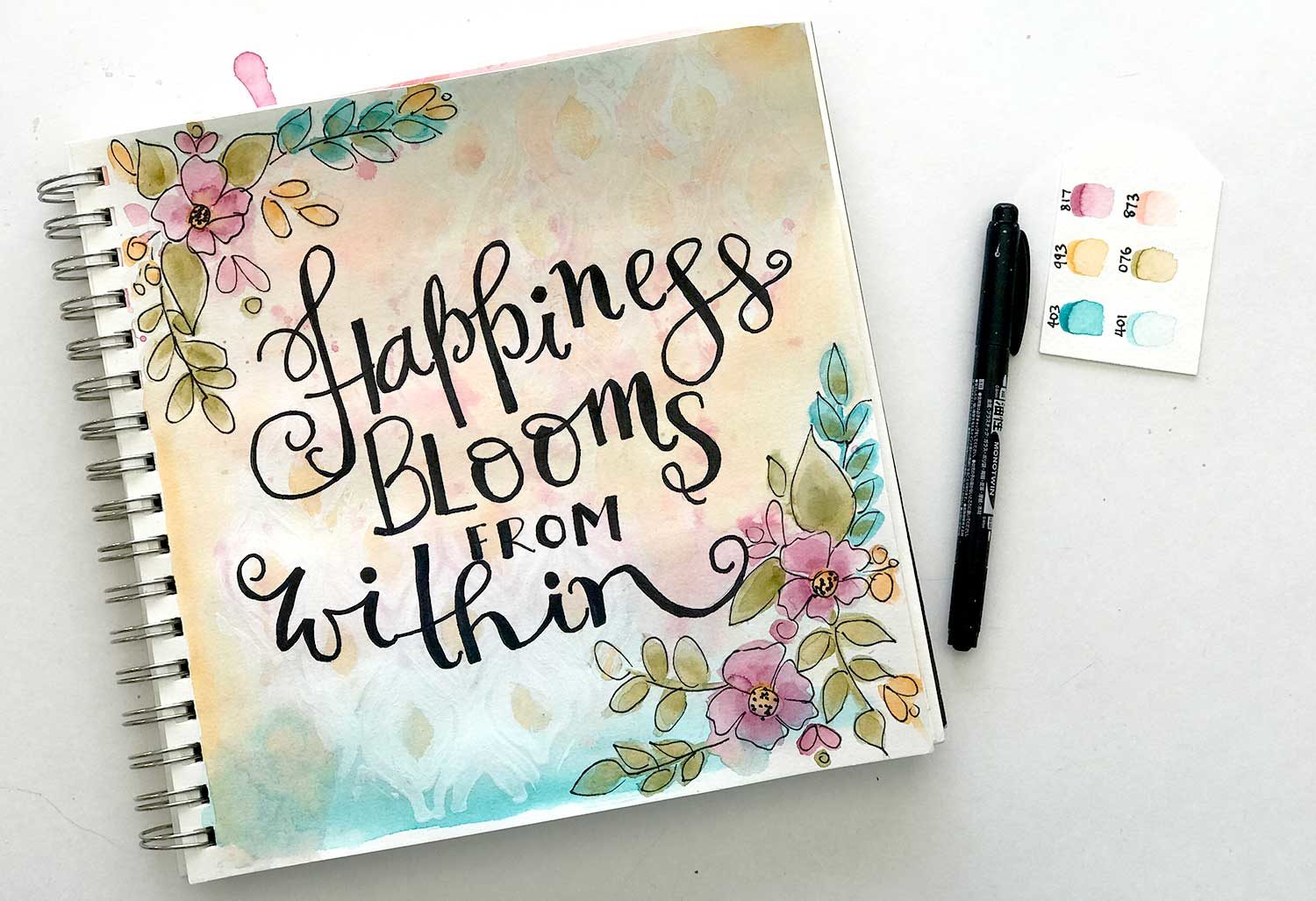 I've put together a video showing you the step by step tutorial of creating this mixed media art journaling sketch. Stop by my YouTube channel to see it or click the video box below.
I hope you enjoyed this tutorial friends, Happy Crafting!
Smitha
Find me on instagram: @theshinynest
Find more of my tutorials on my blog www.smilingcolors.com