Hi friends! It's Dani from @popfizzpaper here today with three quick and easy art journaling hacks! I'm sharing them on a mixed media postcard as I enjoy working with smaller surfaces, but you could totally use these hacks in your art journal. Let's get started!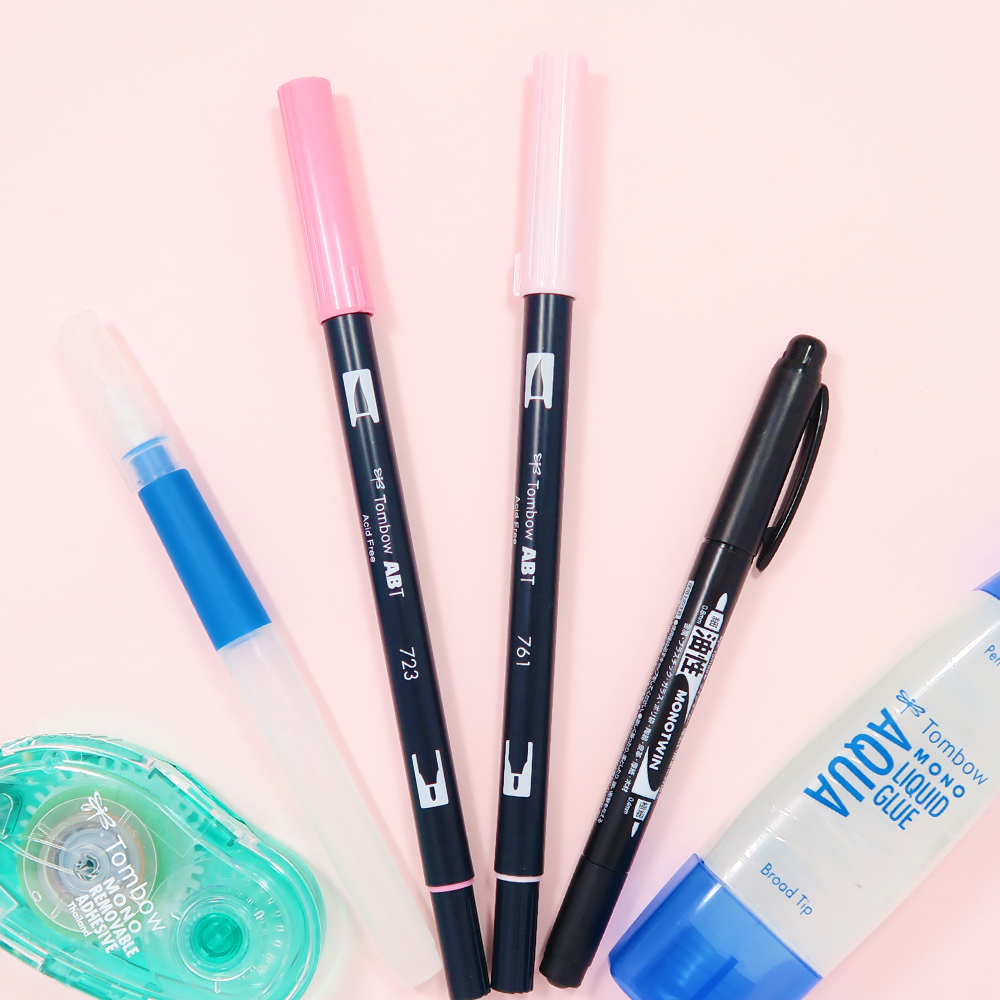 SUPPLIES: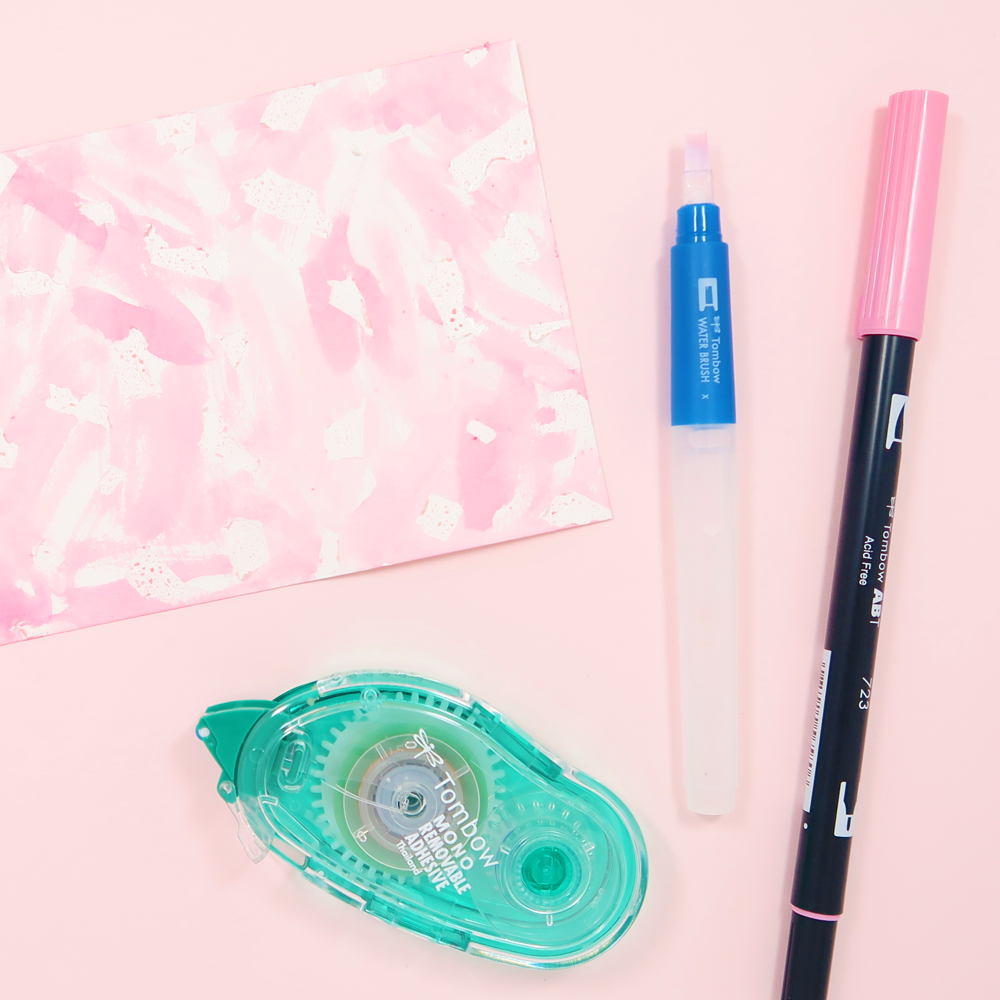 HACK 1 – DIY A WATERCOLOR RESIST BACKGROUND (FAST!!)
Apply quick short strokes of the Tombow MONO Removable Adhesive to your watercolor paper – the messier you make these, the better! It will act as a resist, so continue adding bits of adhesive until you're happy with the pattern. Next, apply Tombow Dual Brush Pen ink in 723 to your Blending Palette. Then, add a drop or two of water with the Tombow Water Brush. Pick up the color with the Water Brush and create squiggly strokes over the Adhesive resist. Add more color until you like the coverage and then let the watercolor dry. All that's left is to rub off the MONO Removable adhesive. Such a fun and random pattern. See below!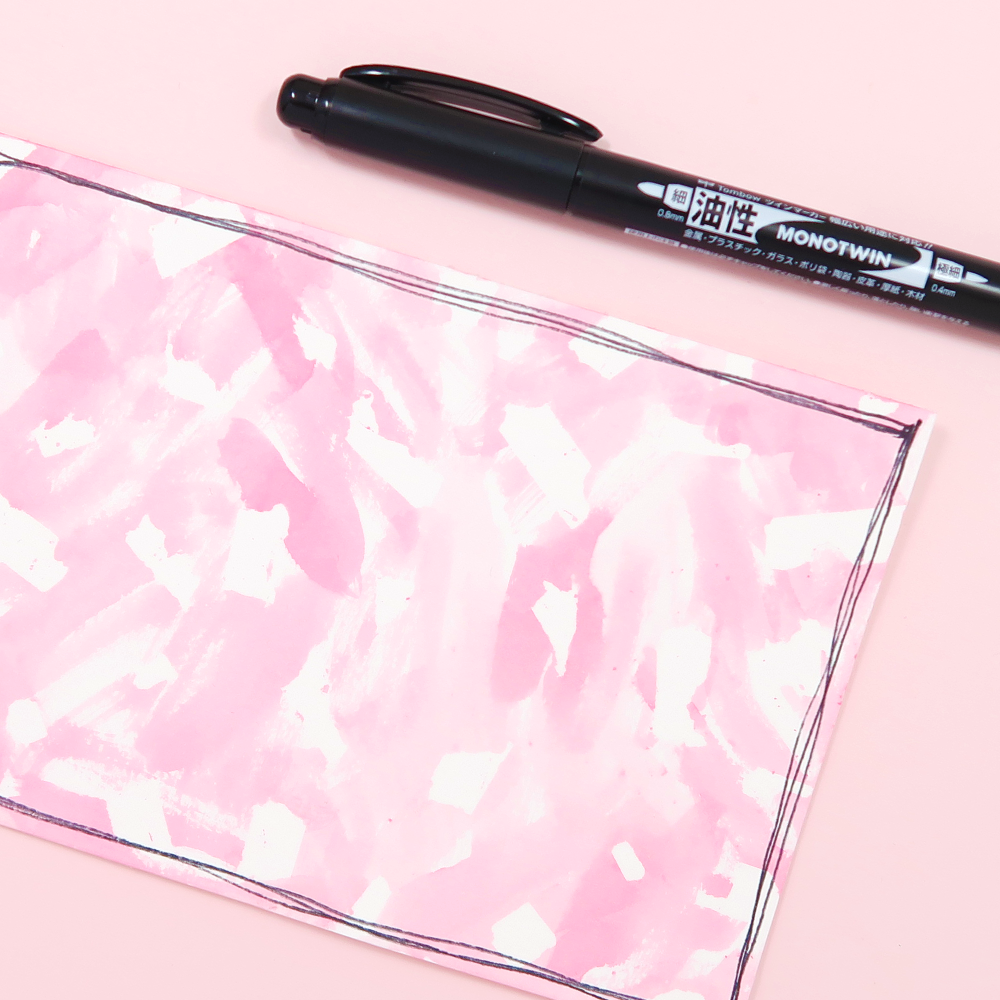 HACK 2 – USE THE BEST MARKER
Adding messy sketch lines around my art journal pieces is one of my favorite techniques. I really like how it frames my creation and adds a finishing touch. Some people may use pen for this step, but I actually prefer the Tombow MONO Twin Permanent Marker. With it, I have a choice between a bold tip or a fine tip (I used the fine tip today). I also know for a fact that it will not bleed, run, or otherwise ruin my piece – no matter what part of the creation process I'm in. It's always a win with the MONO Twin!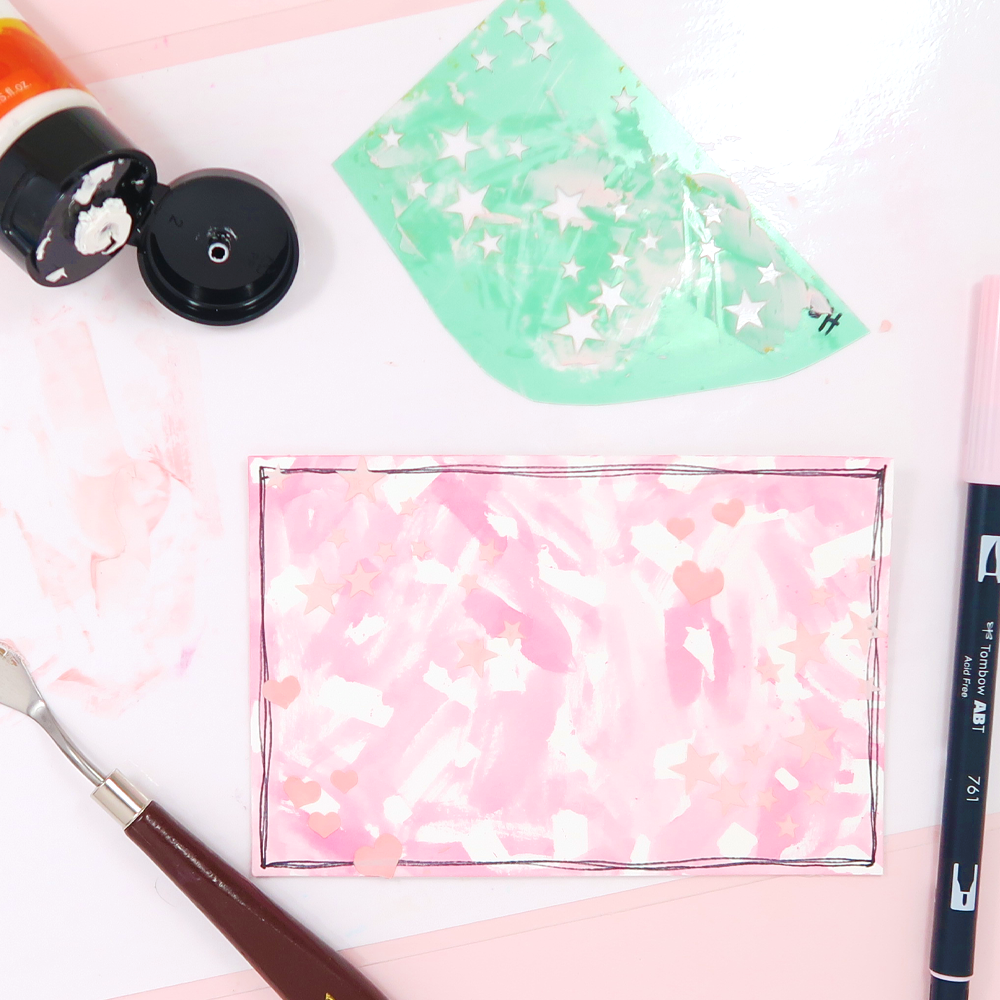 HACK 3 – TINT YOUR MODELING PASTE
Scribble some Tombow Dual Brush Pen ink on your Blending Palette (I used 761 this time) and then add a little dollop of modeling paste. With a flat bottom spreader, mix the two together and voila! Custom colored modeling paste! Use it to create a tone on tone background like I did or make that dimension pop with a contrasting color scheme. Above, I used two stencils (hearts and stars) and mixed up two different shades of modeling paste. The more paste you add to the ink, the lighter the shade will be!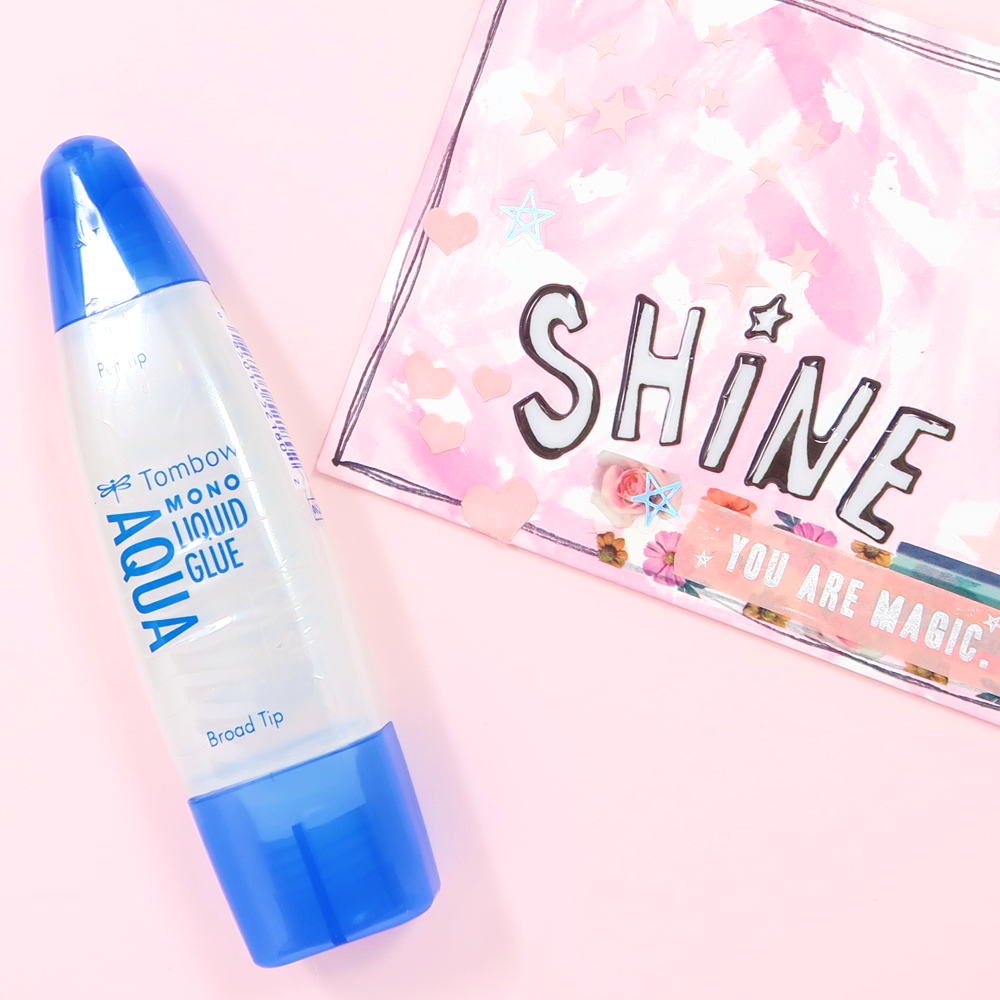 BONUS HACK!
You probably know that the Tombow MONO Aqua Liquid Glue is a great adhesive for attaching elements to your mixed media piece. But did you know that the MONO Aqua dries clear and non-stick, making it perfect for finishing off your work, too? You can use a thin coating over the top of your mixed media and collages to both protect and keep things (like pesky washi tape) in place permanently!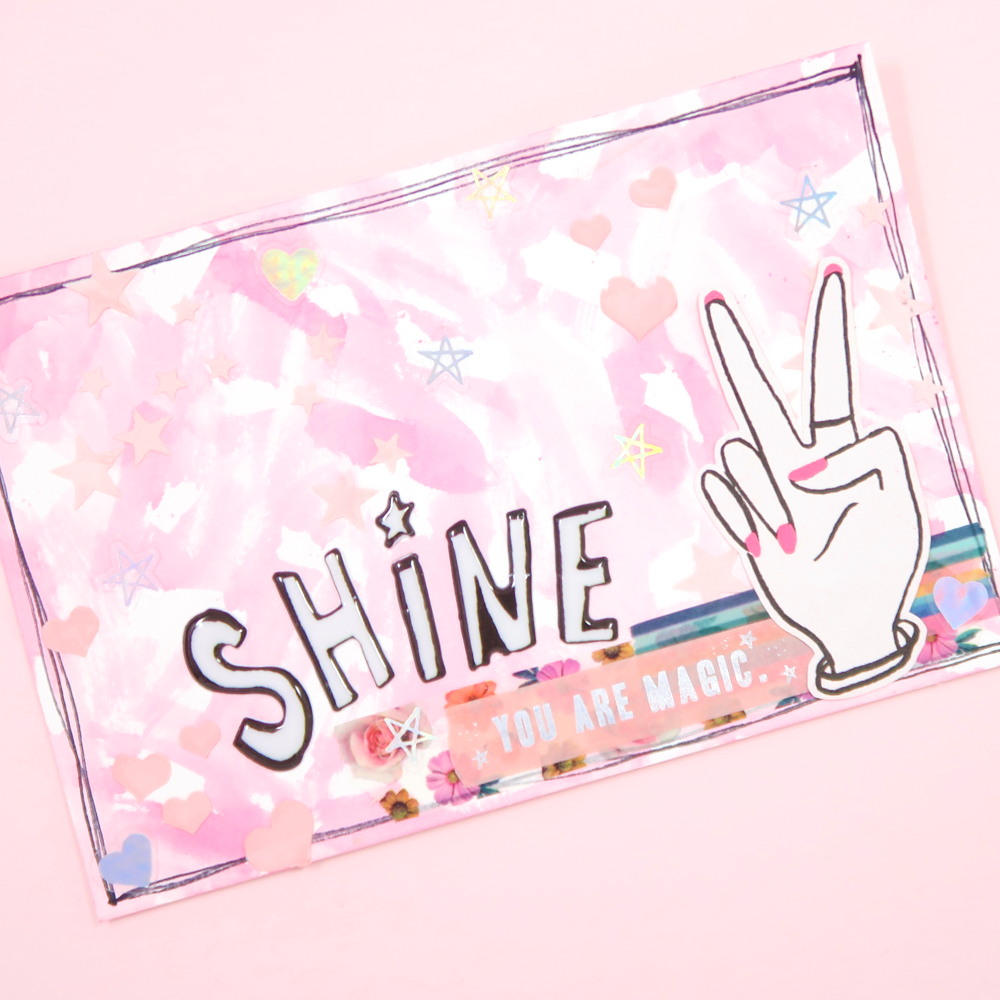 Did you enjoy my art journal hacks today?! Thank you so much for following along with my tutorial! Please tag @popfizzpaper if you give any of these hacks a try. I would love to see! For more tutorials like this, make sure to check out my Crafty Club for more fun ideas and to register for Crafty Camp (my online summer camp for creative grownups)! I will see you next time!