Hi everyone, it's Katie from Studio Katie here! Today, I'm going to show you how to create a fantasy book illustration! What's your favorite genre of books? I'm a science fiction and fantasy nerd. For this drawing, we'll be juxtaposing a fantasy castle scene in with a book.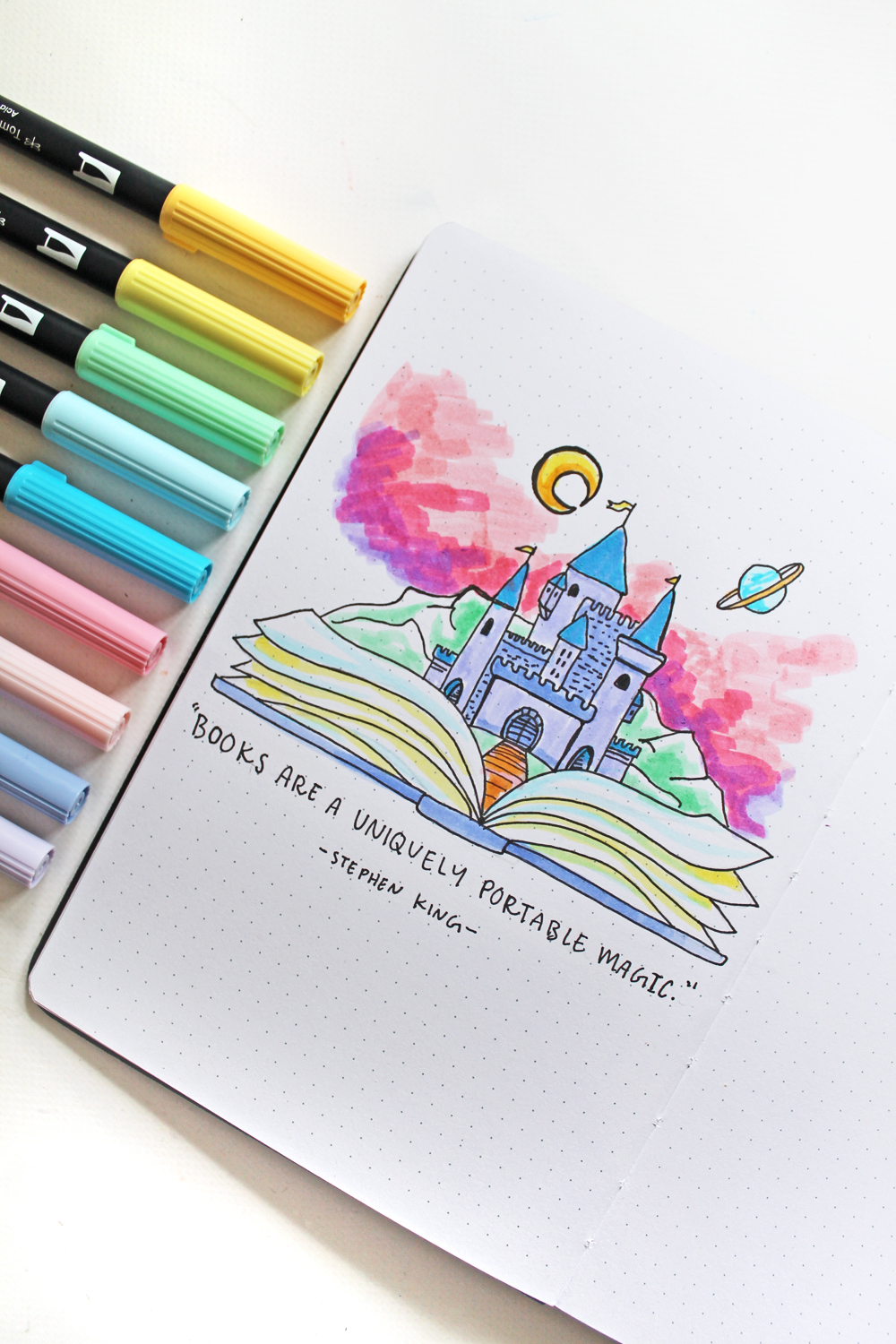 Supplies:
How to create a Fantasy Book Illustration: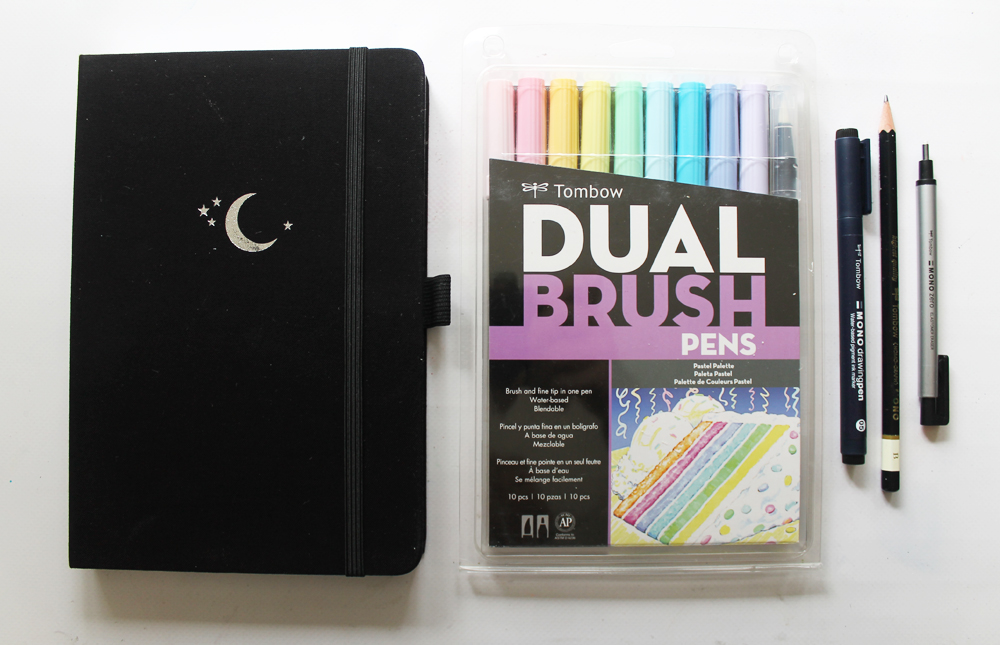 Step one:
Let's begin by sketching out our book in pencil. I'm using a MONO Drawing Pencil and my favorite MONO Zero Eraser. My idea for this illustration was to make it looks like this book contained an entire fantasy world inside of it, so I drew an open book.
To draw an open book, draw 2 straight horizontal lines for the covers and a slightly taller rectangle for the spine in the center. For the pages, create symmetrical-ish curved pages on both sides of the book.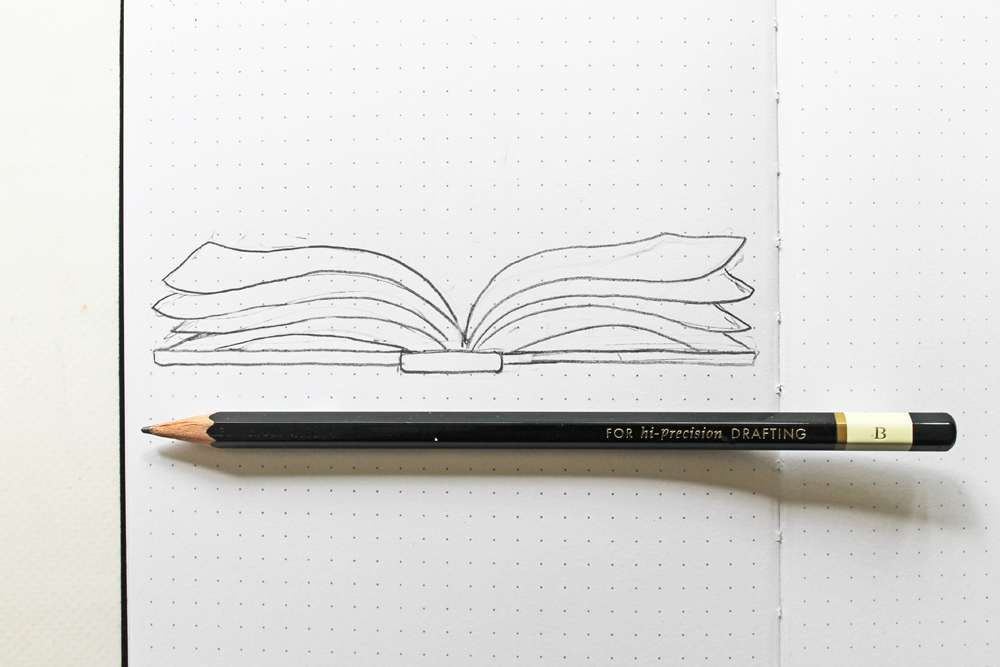 Step two:
Add in your fantasy world. For my illustration, I drew a castle and mountains as well as a moon and planet in the sky.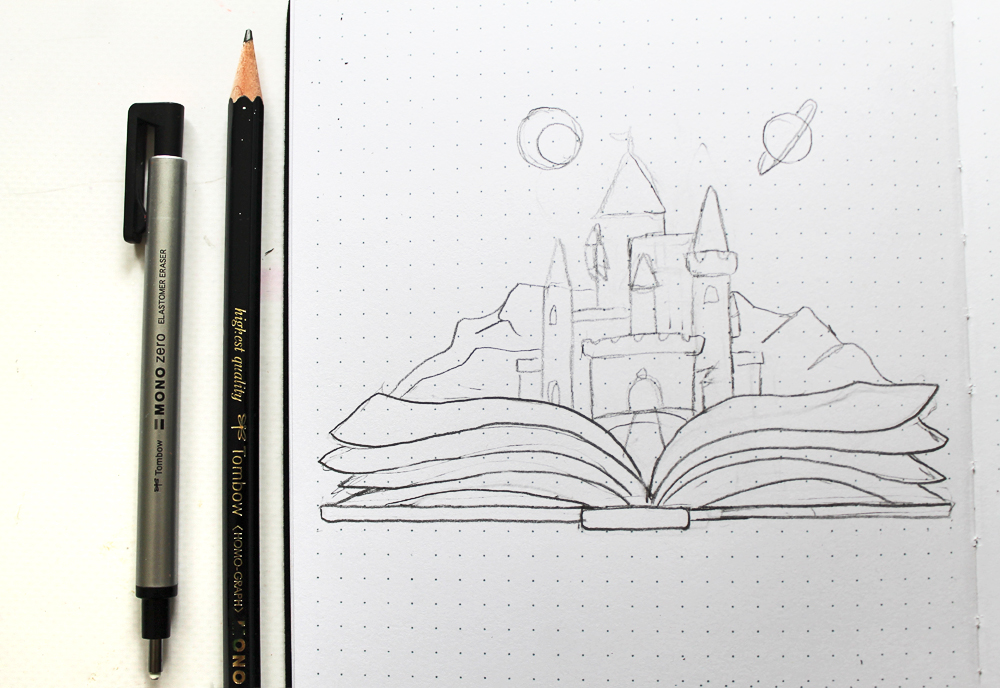 Step three:
Once you have your sketch the way you like it, ink over the pencil lines using a MONO Drawing Pen. I'm using the 05 tip. It's great for bolder, simpler illustrations like this one.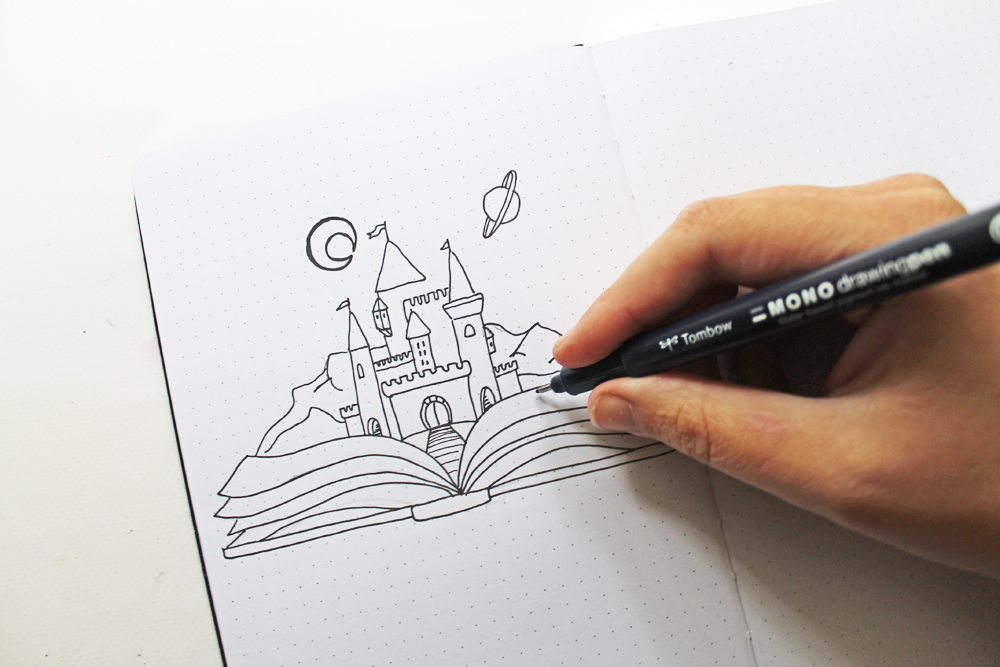 Step four:
Now it's time to add ink! I chose to use the Pastel Dual Brush Pen Set. I thought the light colors would work perfectly with the ethereal feel of my illustration. Dual Brush Pen ink is great for layering, so you can also add shadows and blend colors!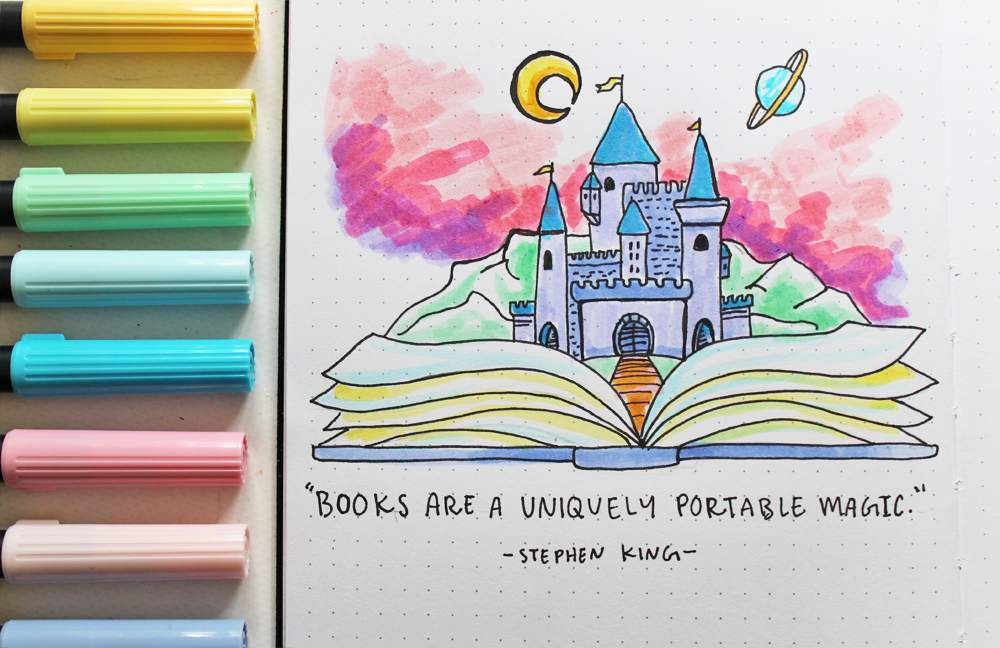 I hope you enjoyed this tutorial!
For more fun book inspired projects, make sure you check out these tutorials on Tombow's blog: