Hello Tombow friends, this is Jennie! I'm very excited about today's post because this week the Design Team is showcasing the new kids on the block: the Tombow ABT PRO Alcohol-Based Markers! These dual tip markers are really easy to blend! There are a few ways to show light and shadows. Stay tuned for a few blending tips.
Supplies: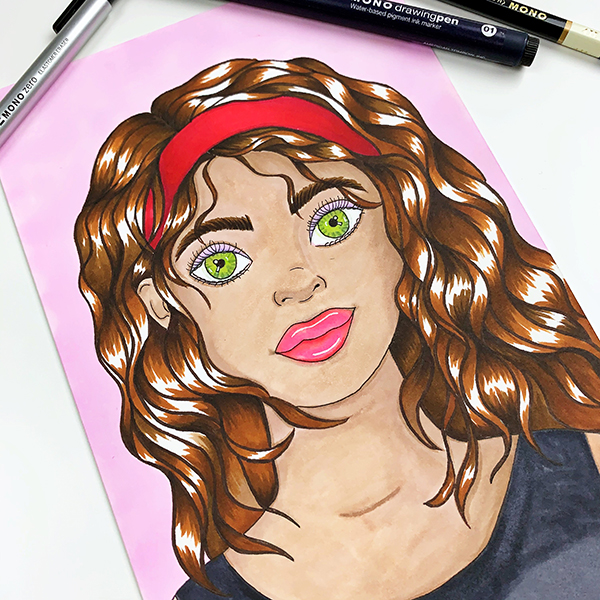 Before coloring my image, I always start with pencil. This time, I used the Tombow MONO Graph Mechanical Pencil. Tombow USA has a great variety of erasers but for this kind of illustration. I like to use the Tombow MONO Zero Eraser. It's perfect for super tiny details! It's also great for creating light spots when you use only pencil or even charcoal.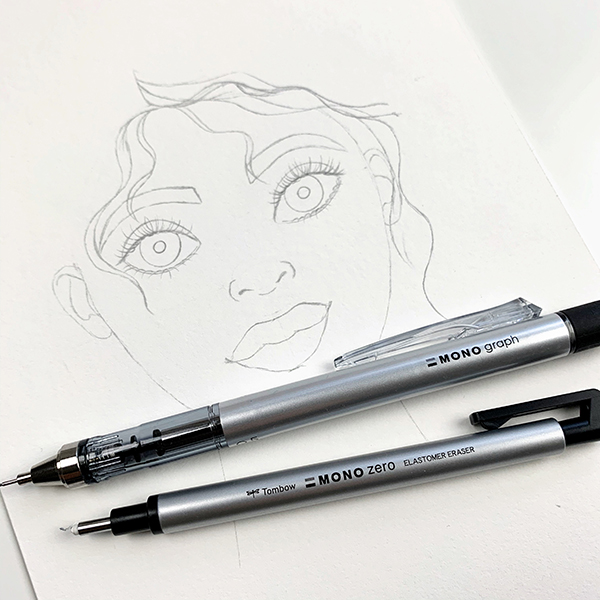 To create perfect blends, choose 3-5 shades of the same color. I start with the darkest color and then I use my medium color to drag the darker tone forward. Then, I do the same with the lightest color. These markers blend perfectly but you can always color the entire area with the lighter color to create smooth blending. You could also use the Tombow ABT PRO Blender Pen to blend everything. The paper I'm using is heavyweight mixed media from Strathmore, so it doesn't bleed through. But if you are using a journal, you should put a paper behind it to catch the bleed through.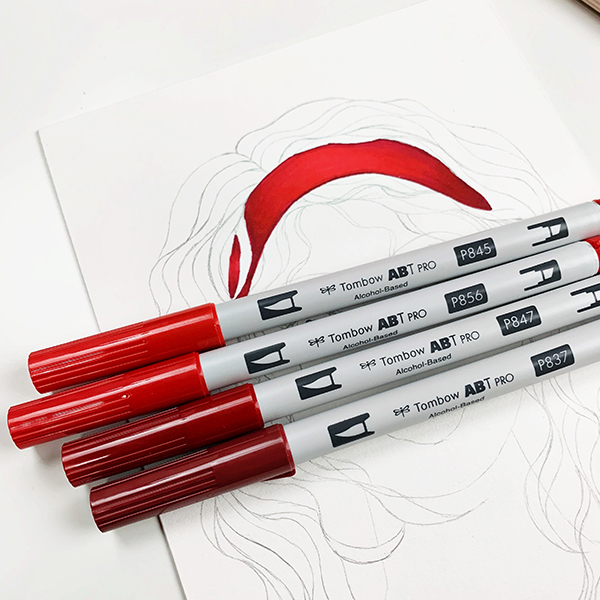 Before I put color on my image, I swatch my colors on a scrap piece of paper. I swatch my colors from light to dark. To color the hair, I outlined a lot of the lines first. Then, I started with the roots. Just like in the headband, start with the dark color. For the hair, I leave space where the light spots would be. You can also do the same for lips and eyes. If you want darker roots, consider using a dark gray first and then add a really dark brown.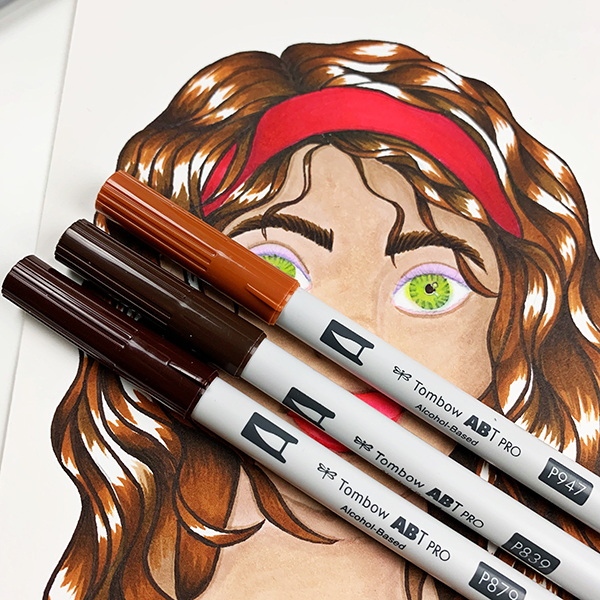 When I was a child, I couldn't resist a Barbie coloring book! After finishing this image, I think my subconscious self is feeling nostalgic. Make sure you grab the NEW Tombow ABT PRO Alcohol Markers! It could make a great Christmas present!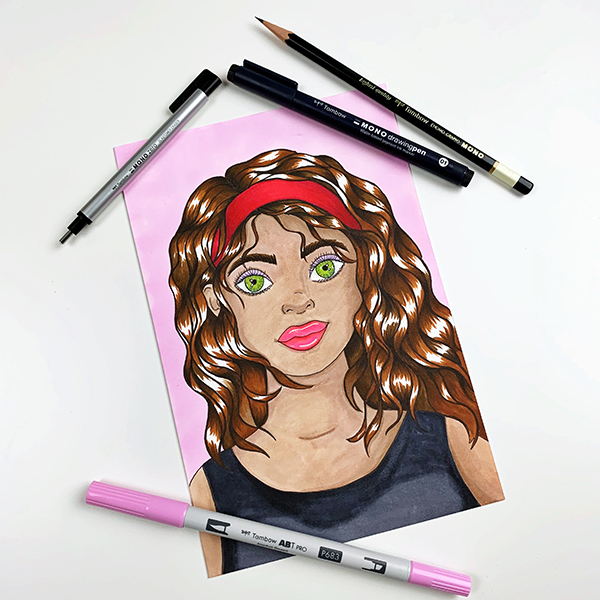 I hope you enjoyed this post! Take Care!