Hey Tombow friends! This is Jennie and I love pop art! This week, the Tombow Design Team is using famous artists as inspiration. I chose Roy Lichtenstein. Pop Art comes from popular themes like television, music, food, comics, etc. Roy Lichtenstein was inspired by comic strips and advertisements. He used primary colors and dots. I can't wait to share my process with you!
Supplies:
Step One:
Use the Tombow MONO J Drawing Pencil to sketch your image. I like the Tombow MONO Jumbo Eraser for big mistakes and the Tombow MONO Zero Eraser for small mistakes.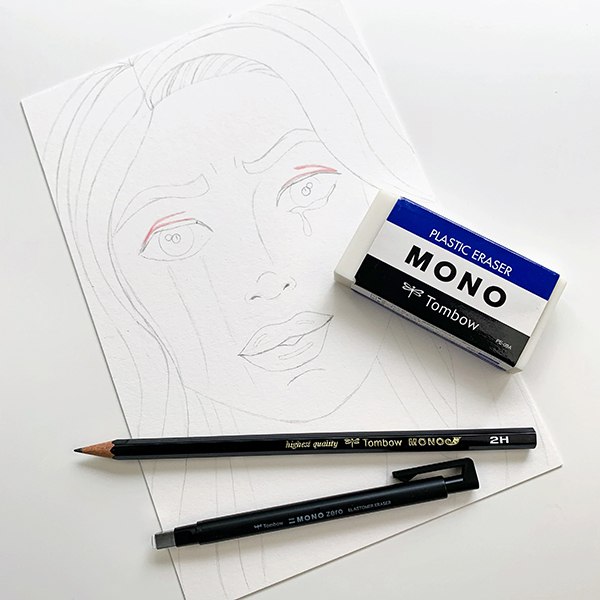 Step Two:
Use the Tombow Dual Brush Pens to watercolor the image. Put color directly on the shadows of the image. Use lighter colors near the shadows. For the lighter parts, I scribbled with the Tombow Dual Brush Pens on a Tombow Blending Palette. I picked up the color with the Small Water Brush.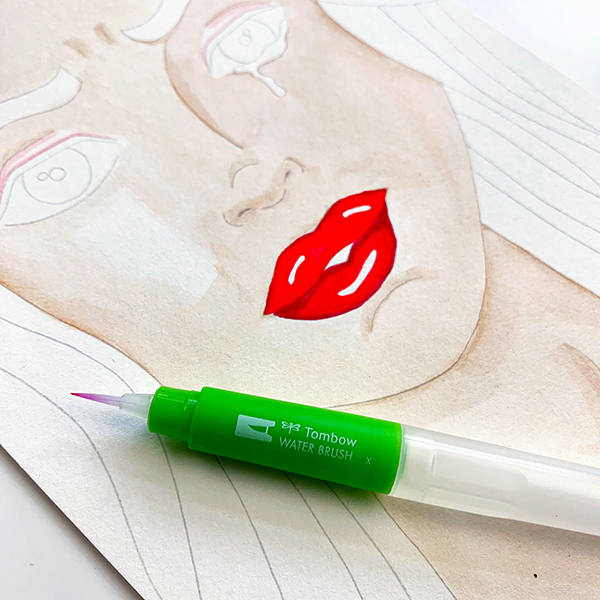 Step Three:
Use the Tombow MONO Drawing Pens to outline the image. I used Drowning Girl as inspiration for this piece. You can see it in the blue hair and the tears. Tears are often used as a theme in Roy Lichtenstein's paintings. If you are interested in another art movement, you can check out this Cubism inspired illustration I made. I also did a tutorial on how to create pop art using your photos. This is a great technique for those that haven't practiced drawing.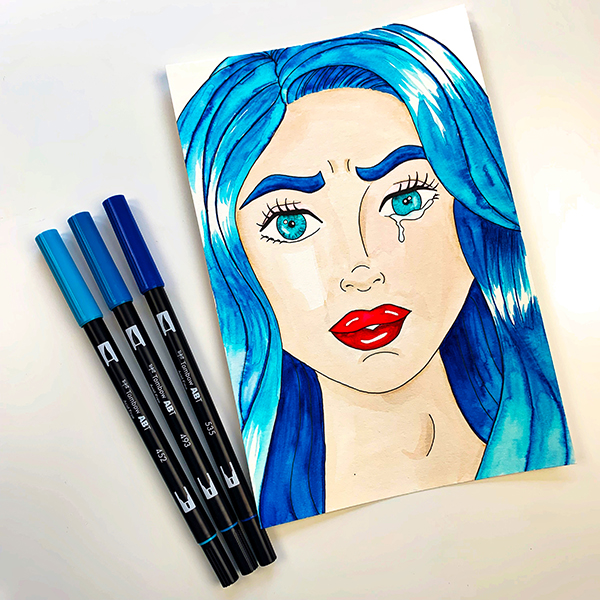 I hope you enjoyed this quick tutorial and art lesson!