What's a movie that you can just watch over and over and never get tired of? For me, it's any of the Star Trek movies and series. I'm a total fan girl. Today, I want to show you how I created this Star Trek inspired page in my task journal using Tombow Dual Brush Pens.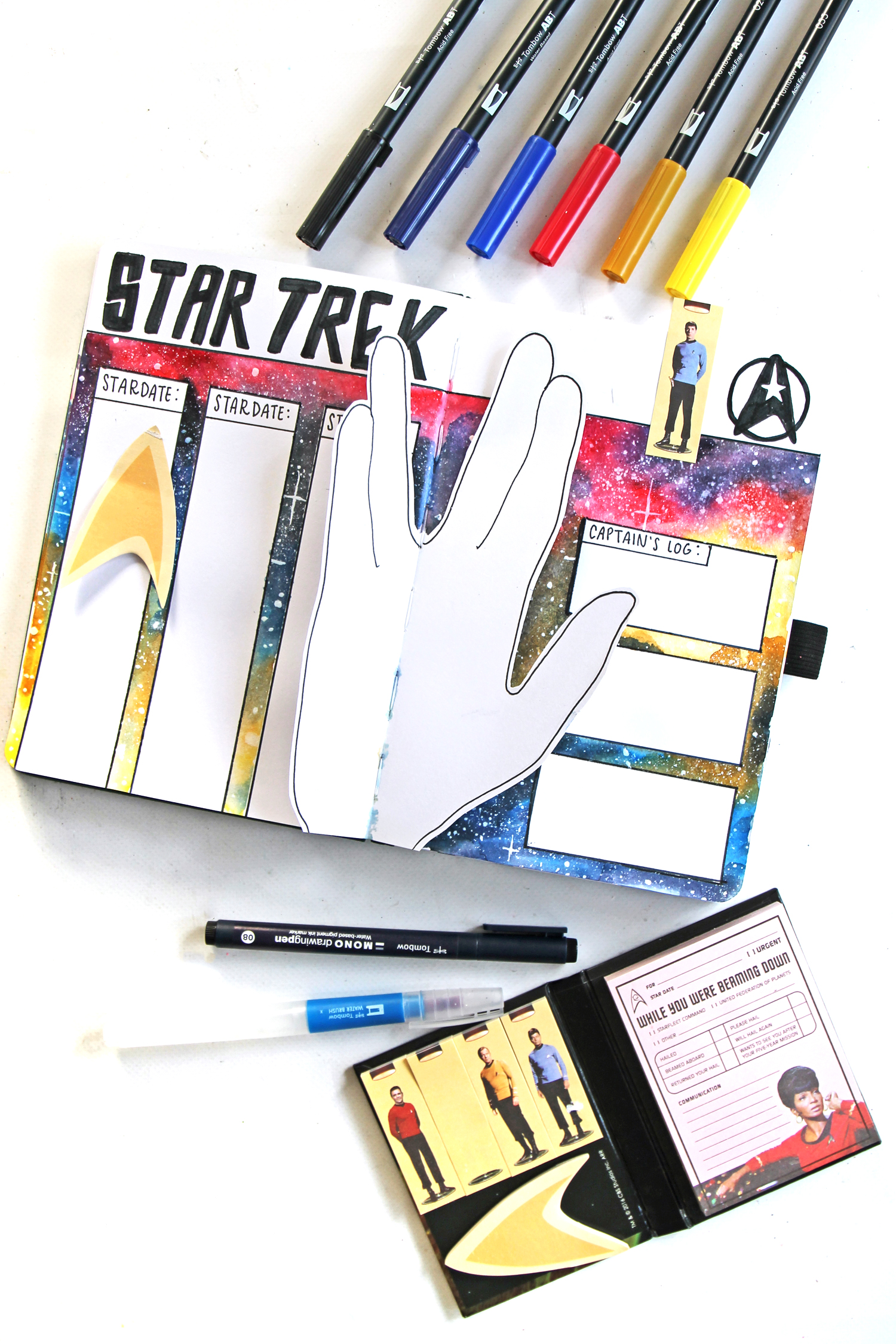 Supplies:
Tombow Dual Brush Pens (I am using N15, 569, 555, 835, 026, 055))
Dot grid journal or sketchbook (I use an Archer & Olive Sketchbook)
Painter's tape
White acrylic paint
Tiny paint brush and tooth brush
Step one:
The first step to creating a "Live Long and Prosper" sign on your page is to trace around your hand using the pencil. Then ink it with a MONO Drawing Pen.
Cut around the shape, removing the excess paper to create a hand shaped dutch door (a dutch door is a journal term for when you cut down a page to add extra flaps to a spread).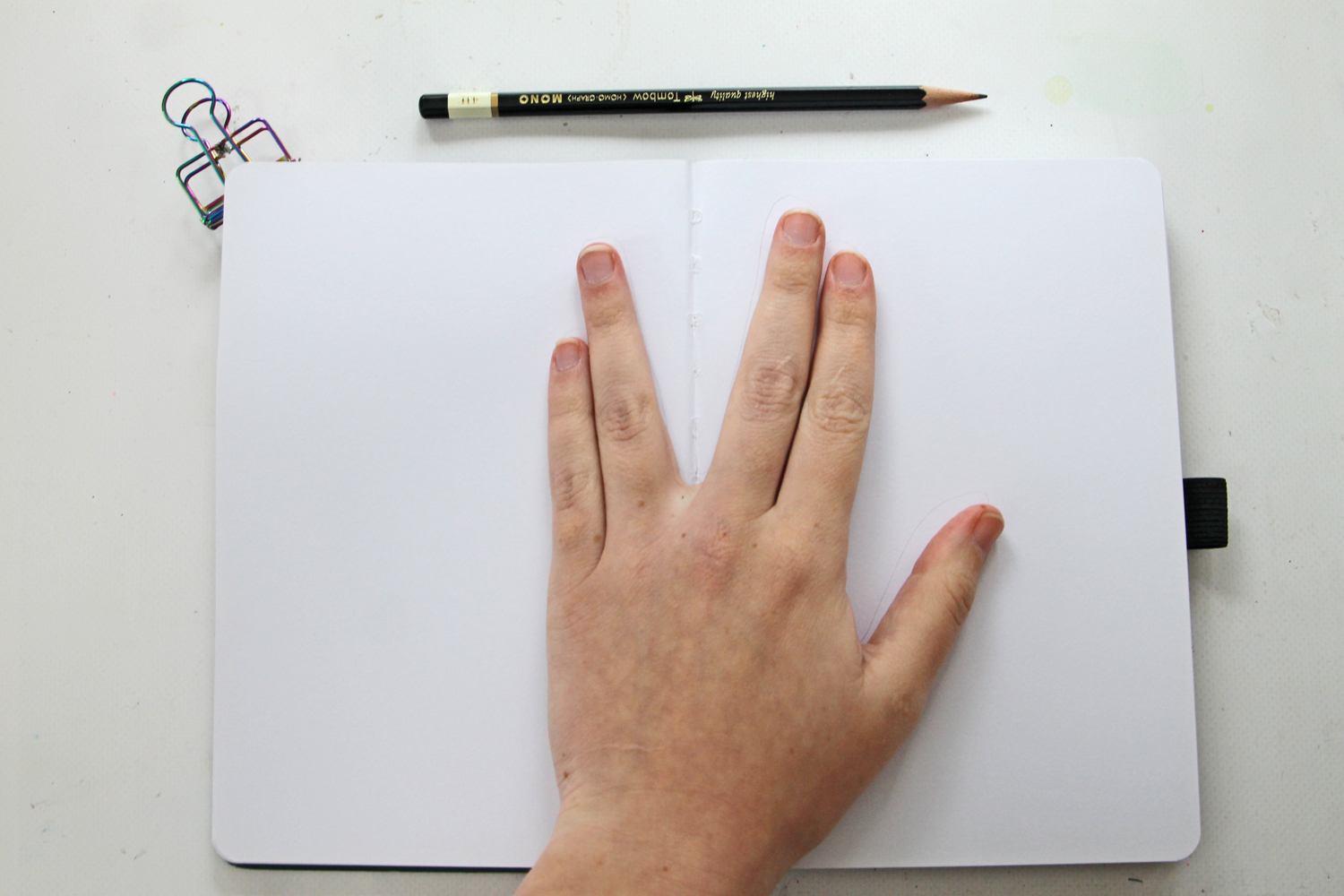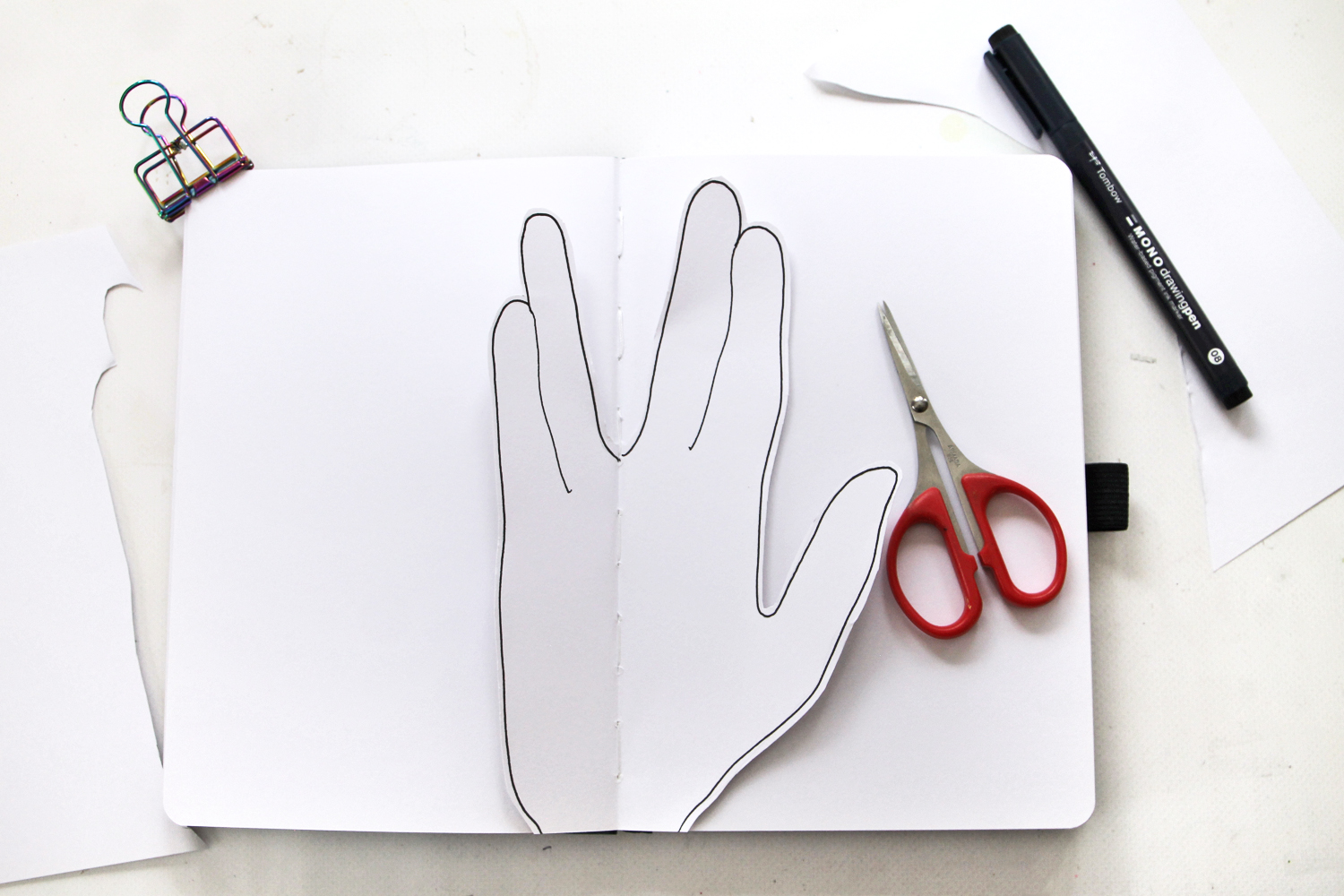 Step two:
Use painters tape to mask off the areas that you don't want painted as a galaxy: a space for a header, daily boxes, notes, etc.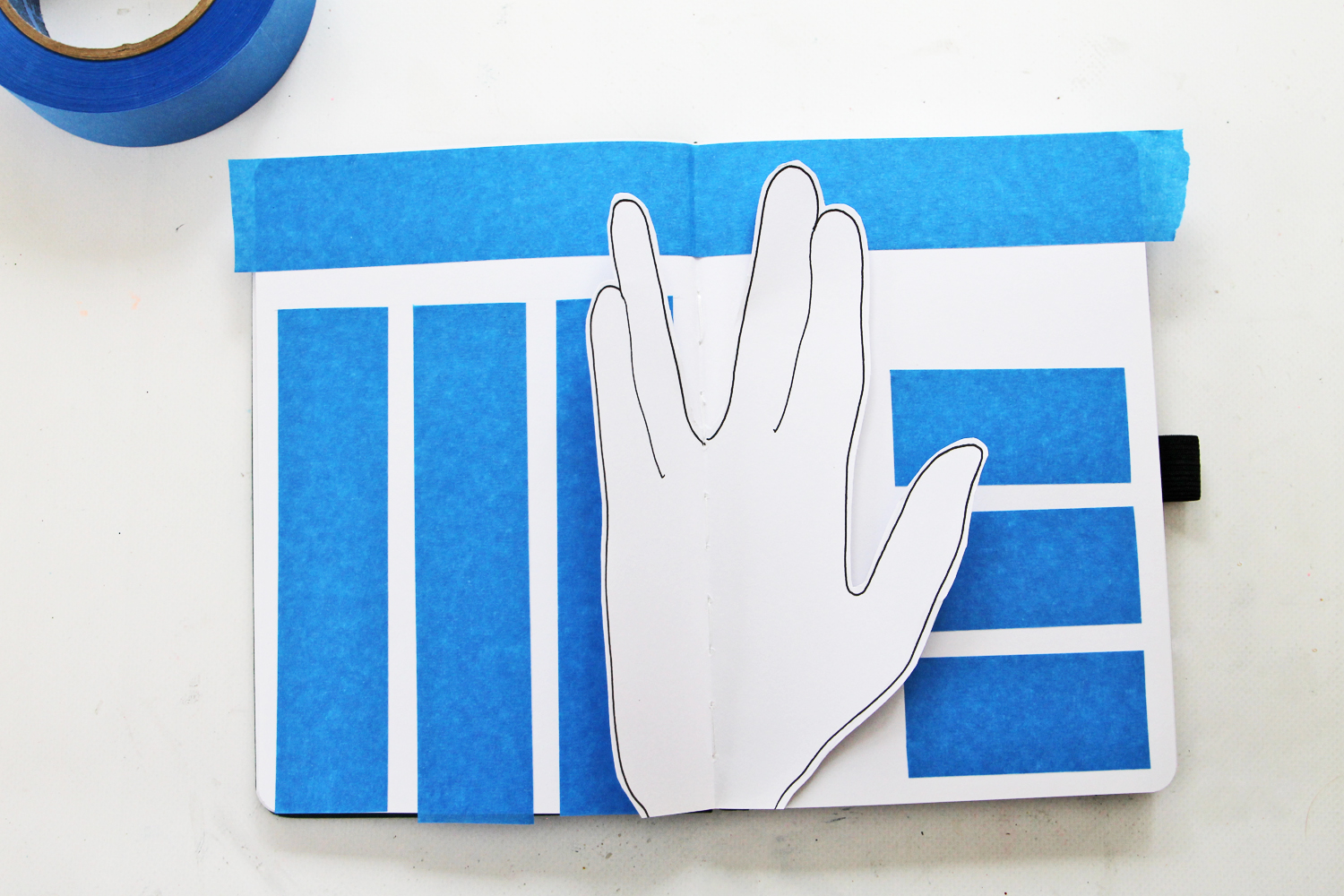 Step three:
Now it's time for my favorite part: adding a galaxy! Yay! Want some galaxy color combination ideas? Read this post on 10 Color Combinations to Create Magical Galaxies. I chose Dual Brush Pen colors 055, 026, 835, 555, 569 and N15 based off of Star Trek's classic red, blue and yellow uniform colors.
Scribble the Dual Brush Pen ink around on the page, trying to cover about 80% of the paper.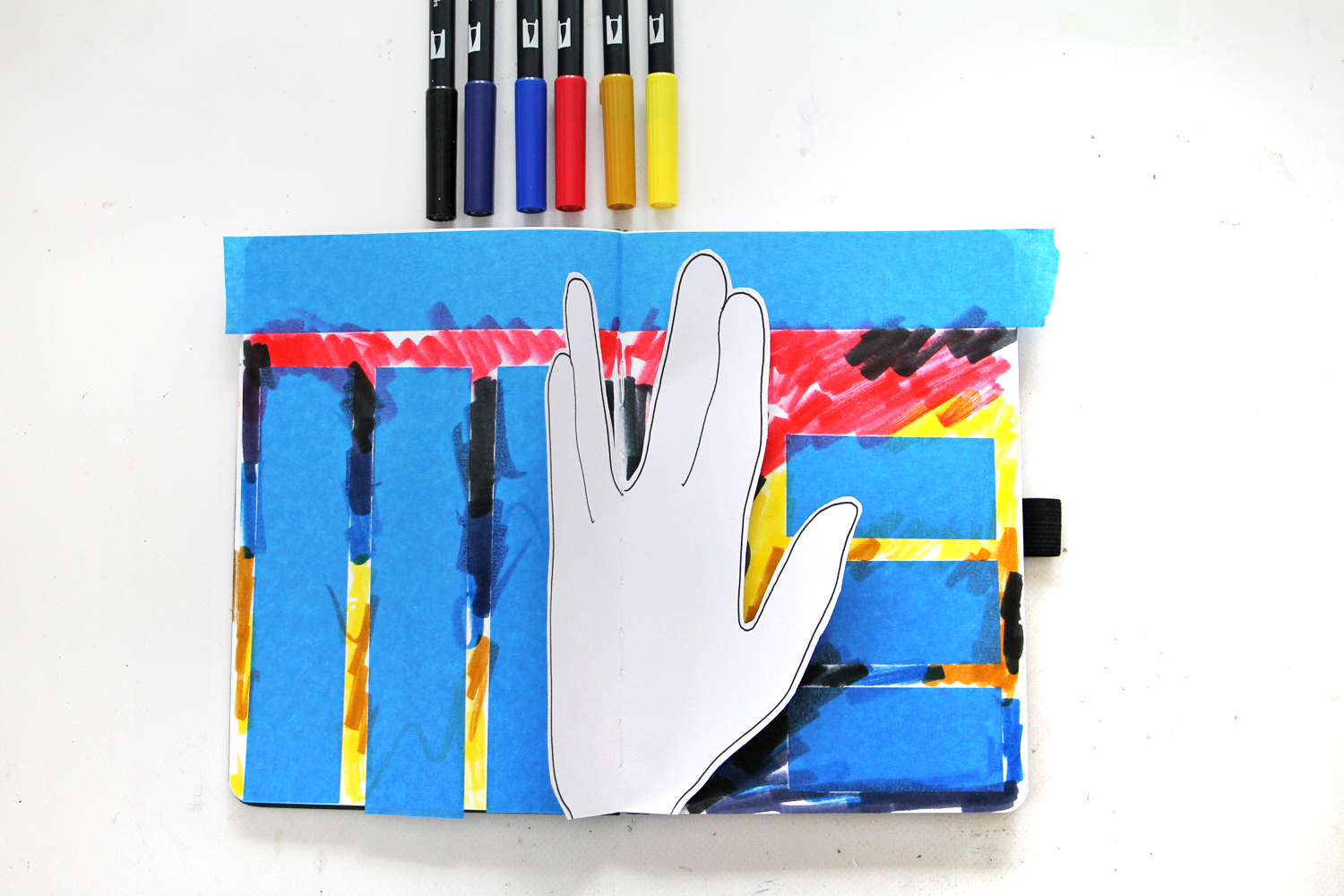 Step four:
Use the Flat Water Brush to apply water to the page and blend the colors together. I also recommend propping up your hand dutch door so that it doesn't get wet. I just used a couple of bind clips to keep it tilted up off of the wet paper behind it. Let it dry.
You can also sprinkle a tiny amount of salt onto the wet ink for an interesting effect as it dries!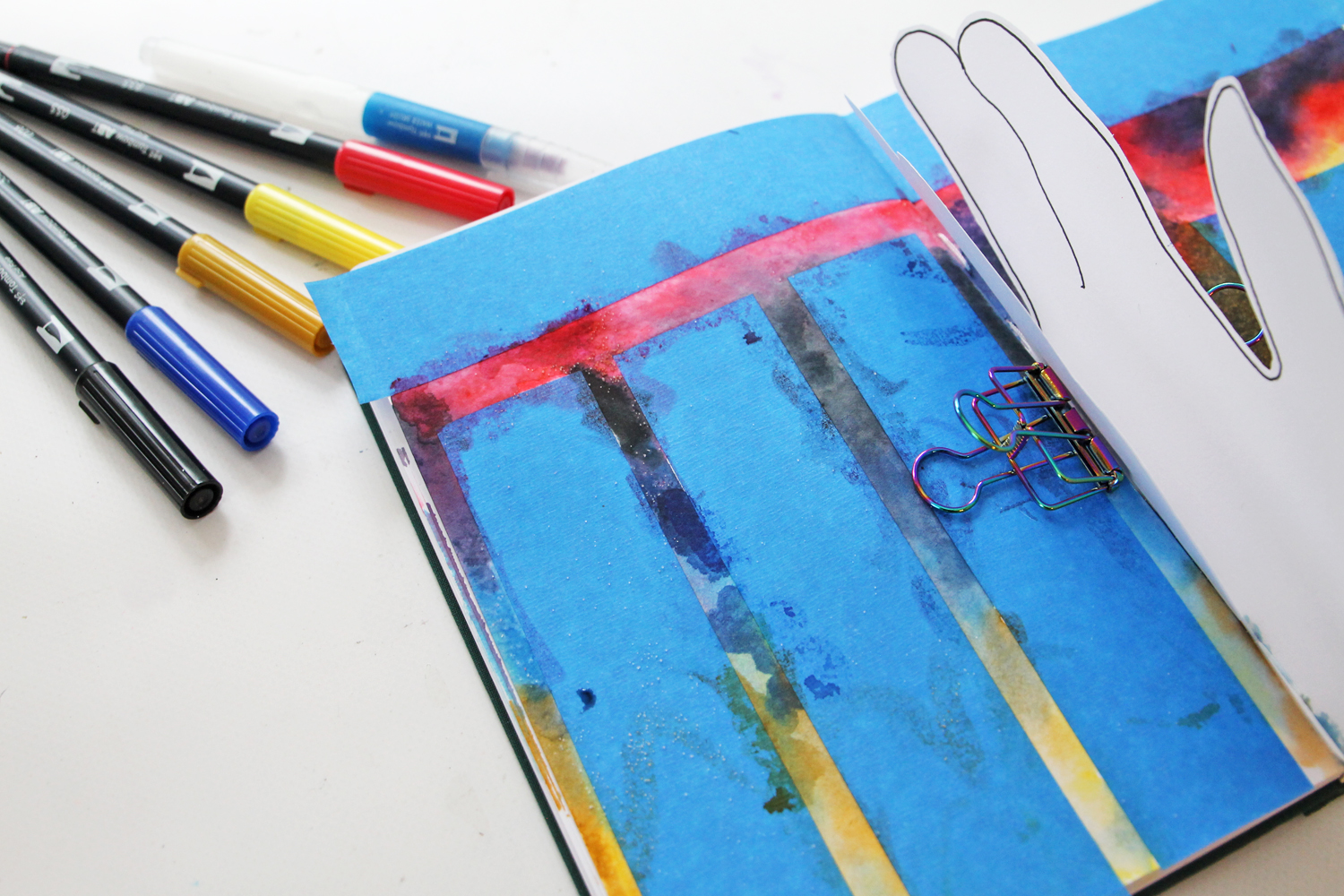 Step five:
Dip a toothbrush into white acrylic paint and run your thumb across the bristles to splatter stars over your galaxy. You can also dip a small paint brush into the white acrylic to paint on starbursts. Let it dry.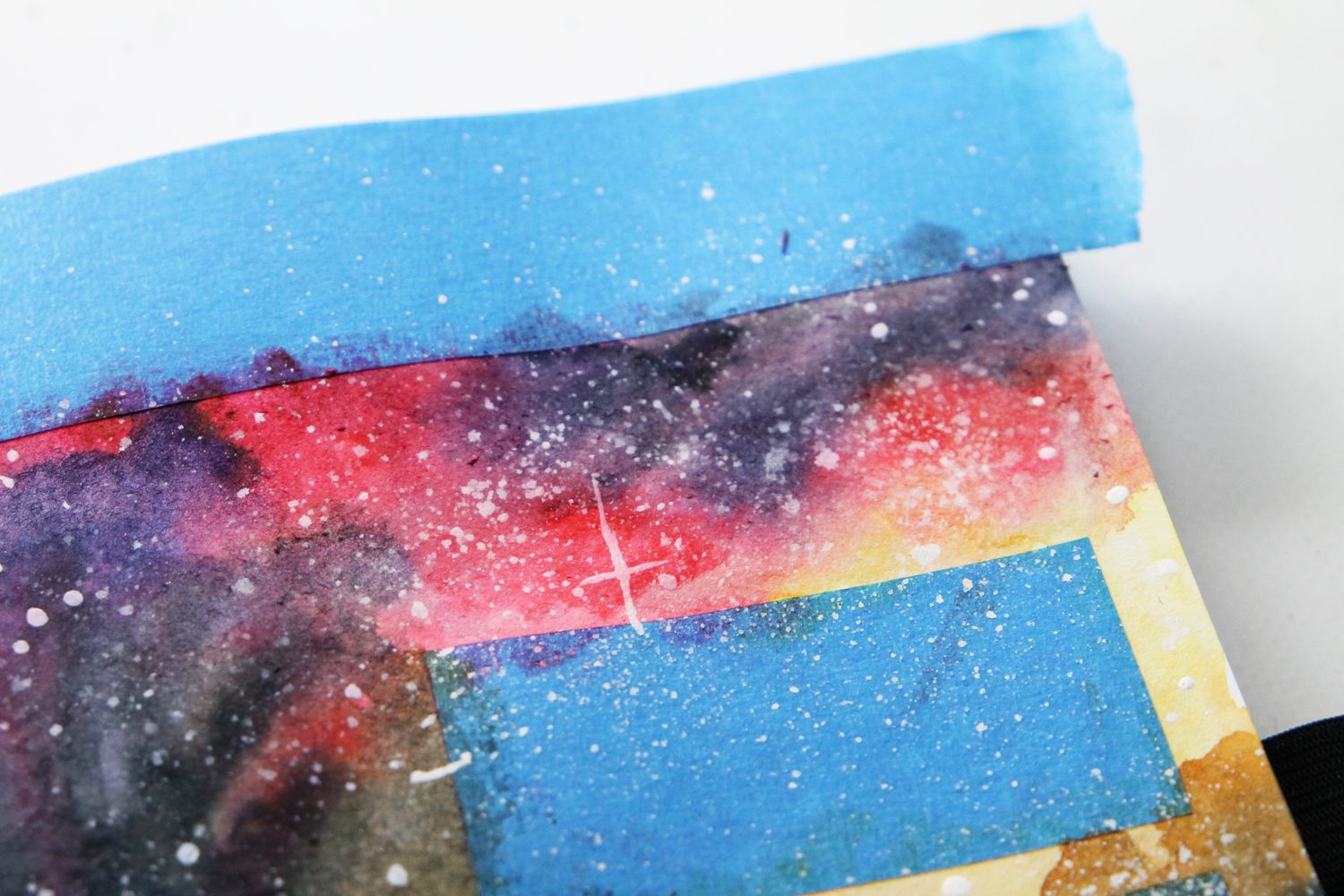 Step six:
Remove the painters tape. Outline your journaling boxes and add on your header.
I used the bullet tip of the Black N15 Dual Brush Pen to hand letter on the Star Trek logo and outline the boxes. I really like Mono Drawing Pen 08 for writing smaller words, like the "stardate" captions below.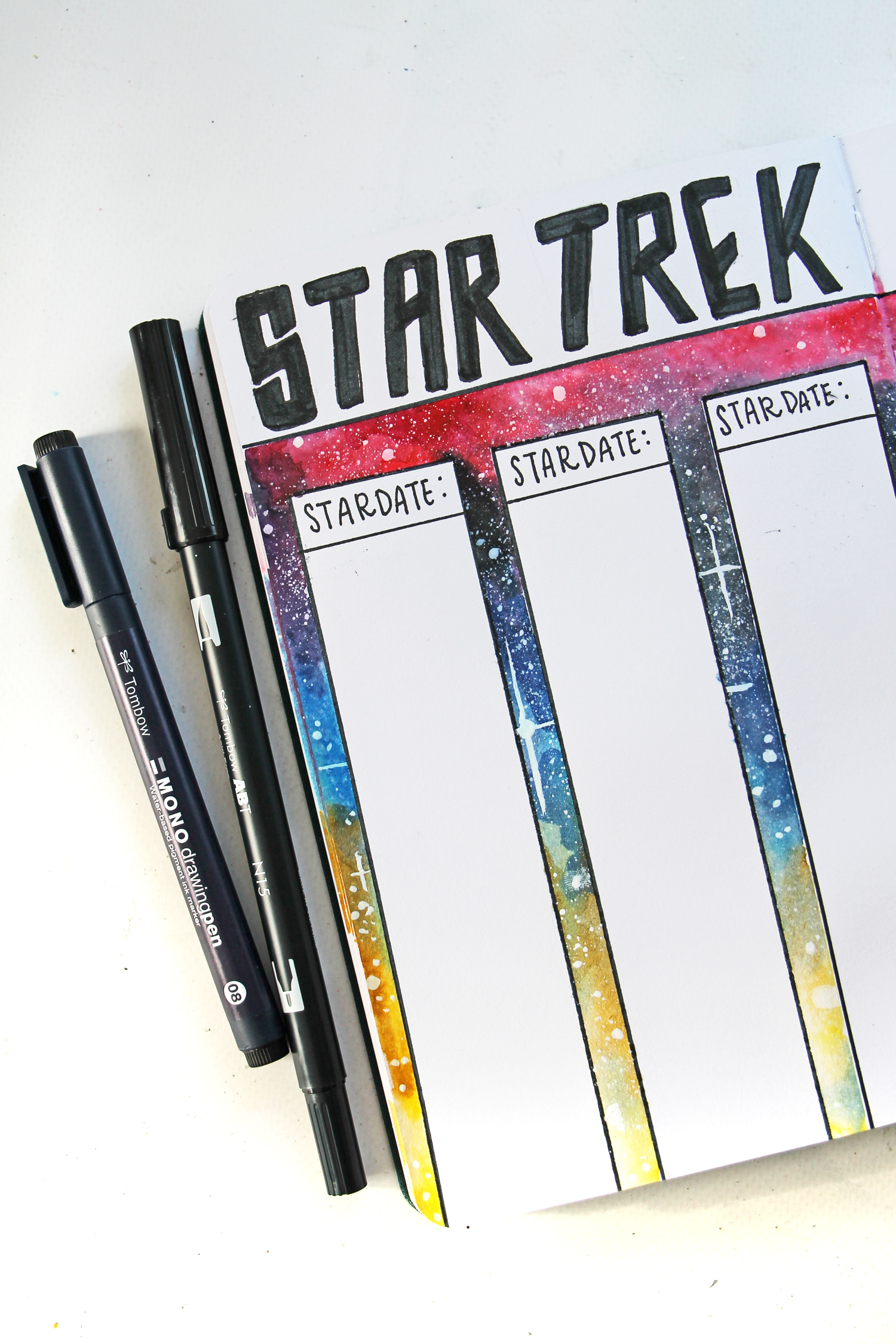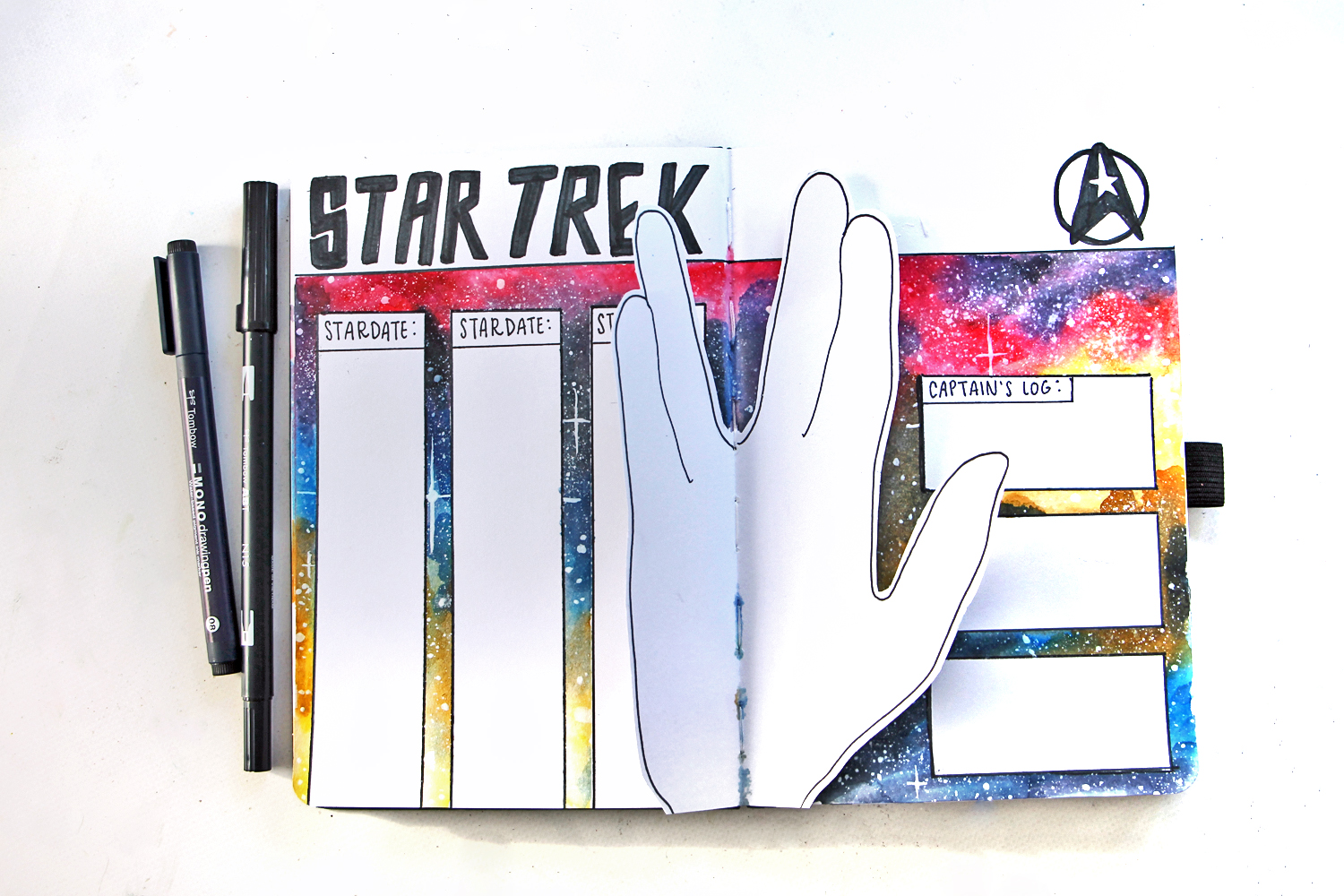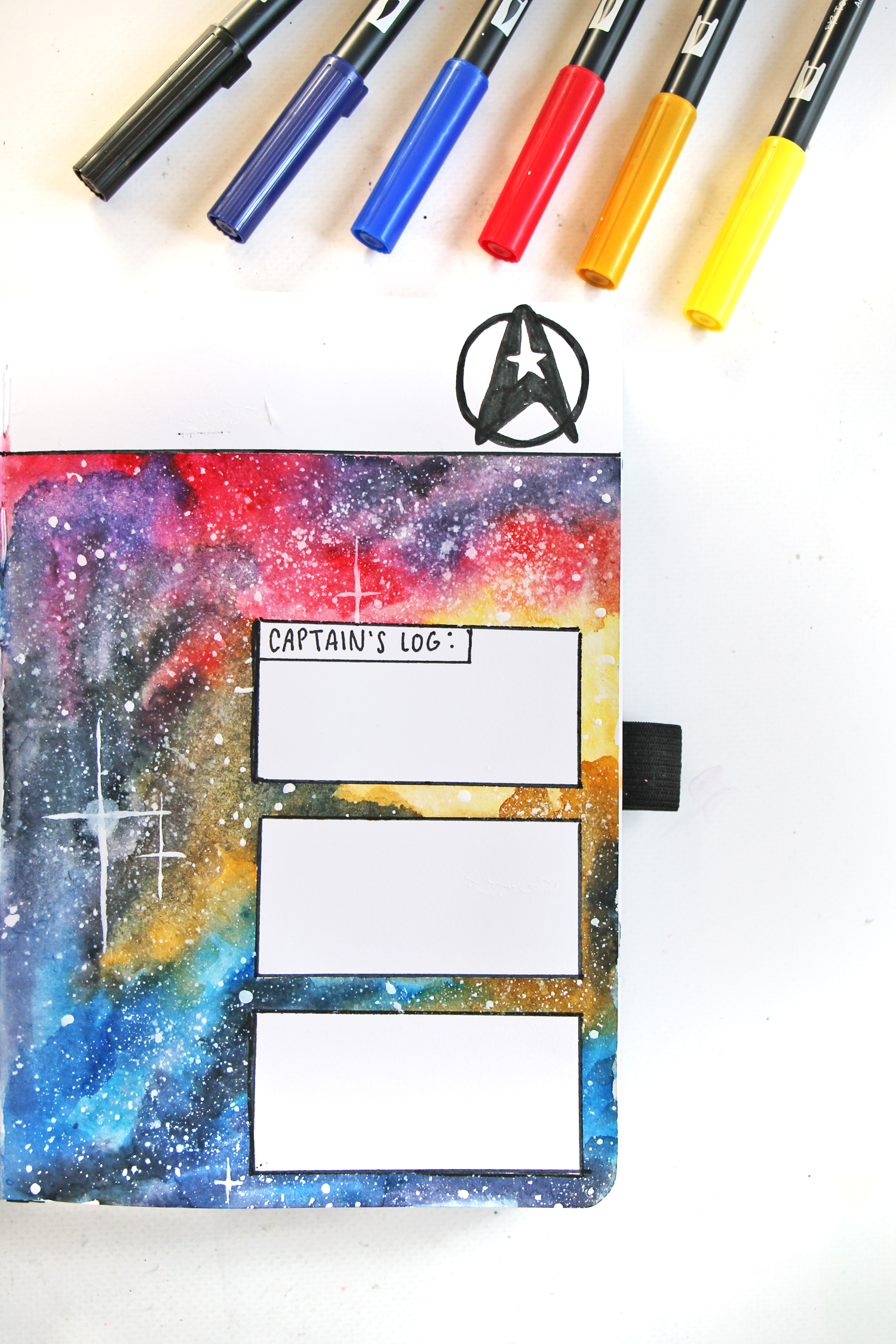 So what's your fandom? This galaxy page could have been used in so many ways for all of my favorite science fiction/space movies! I now want to do pages for Star Wars, Stargate, Marvel, etc!
Thanks for stopping by today!  If you make your own galaxy journal spread using Tombow products, be sure to tag us on social media: @tombowusa and @studio.katie!