Hey Tombow friends, this is Jennie! I'm going to teach you how to make paper popsicles! You can use them to create cute home decor or make them small enough for handmade cards.
Supplies:
Patterned paper
"Sprinkle" embellishments
Craft sticks
Step 1:
Use a Tombow MONO Drawing Pencil to draw the popsicle shape on a scrap of paper. Fold a piece of scrap paper and trace the shape on top.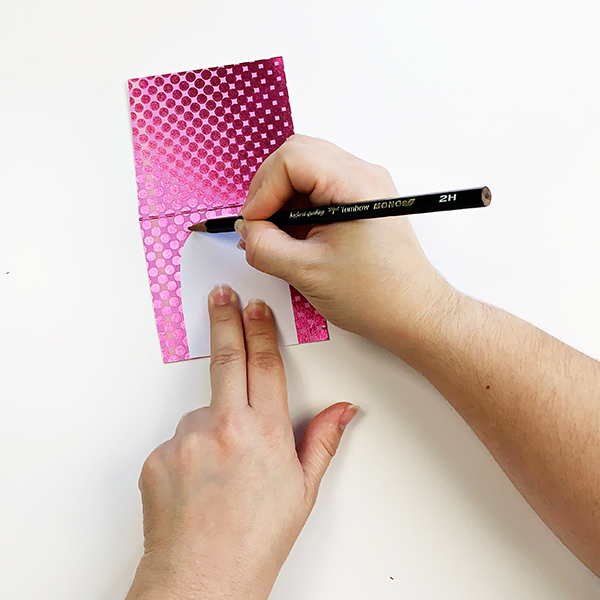 Step 2:
Use the Tombow Xtreme Adhesive on the craft stick and place it in the middle of where the popsicle will be. Apply the Tombow Xtreme Adhesive around the craft stick too.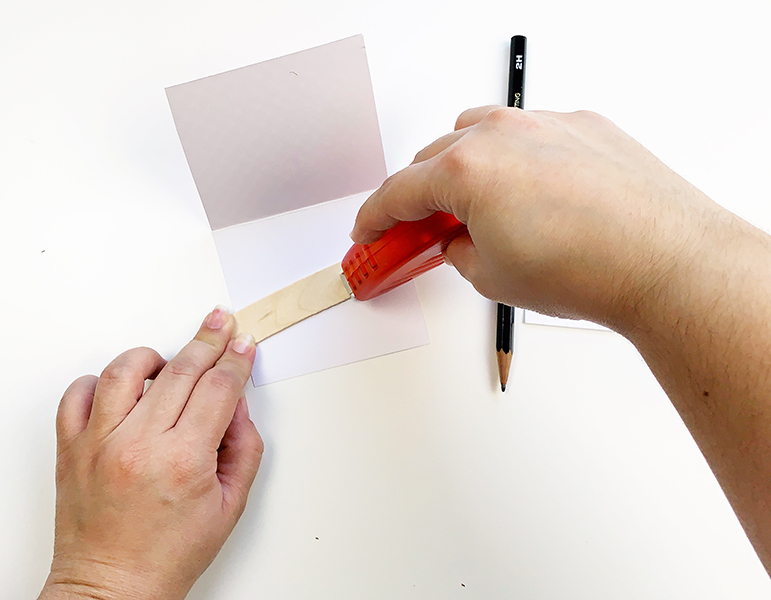 Step 3:
Use a punch, die, or scissors to make a bite mark.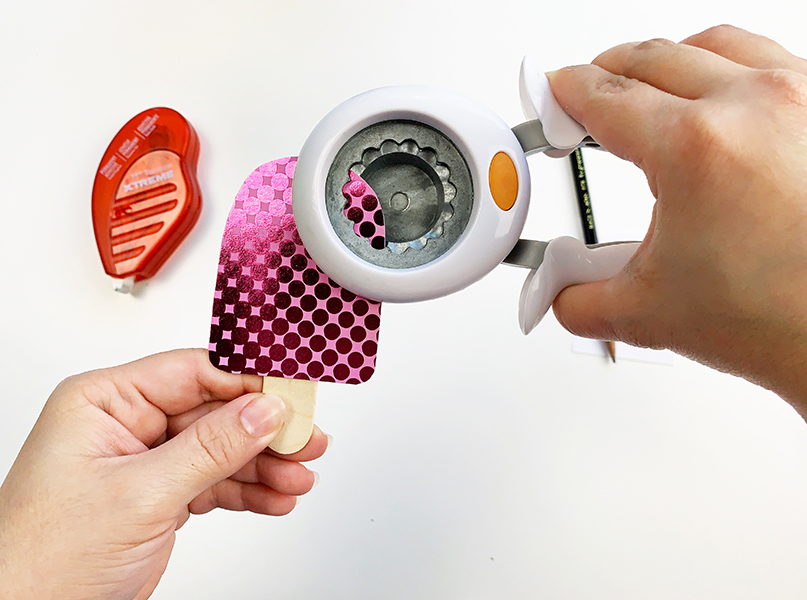 Step 4:
Add the Tombow MONO Aqua Liquid Glue to the top of the paper popsicle.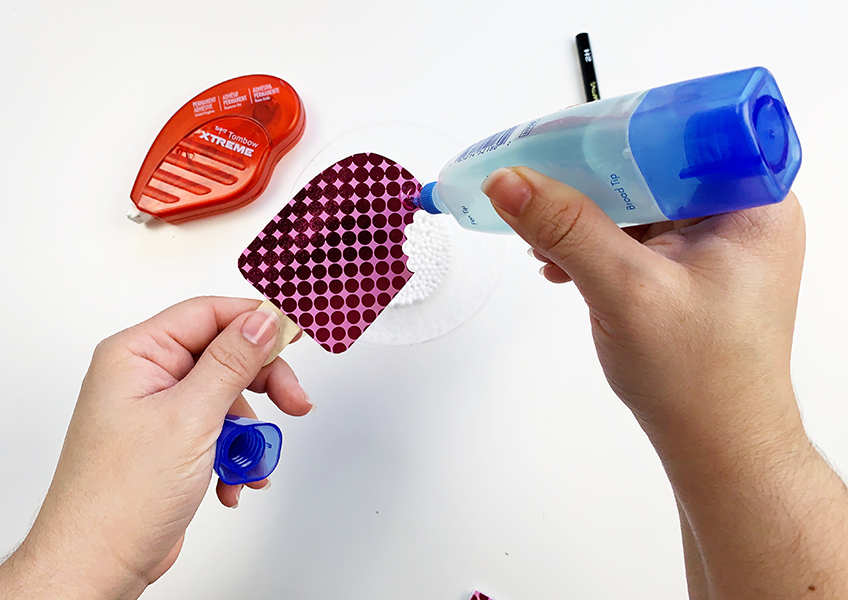 Step 5:
Add a small embellishment like sequins, beads, or mini foam balls. Another option is to add more layers of paper.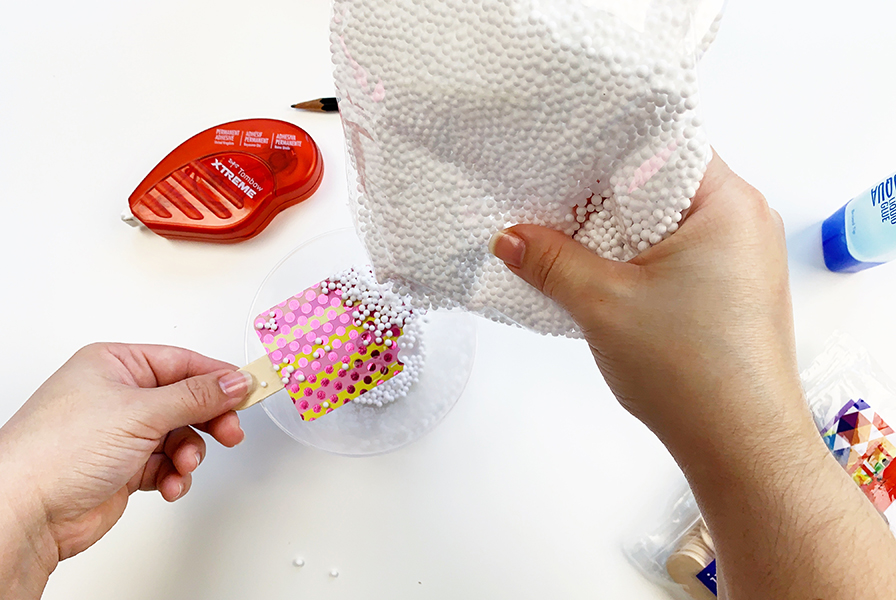 Here is a different one with a galaxy I made using the Tombow Dual Brush Pens.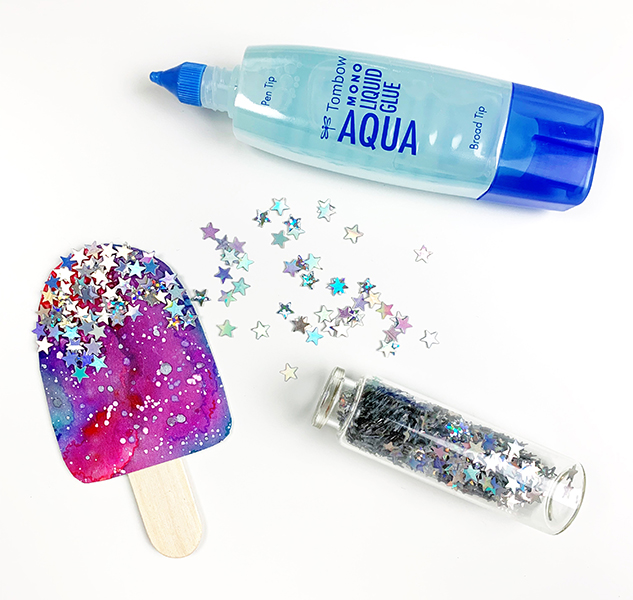 Use star sequins as sprinkles for the popsicle!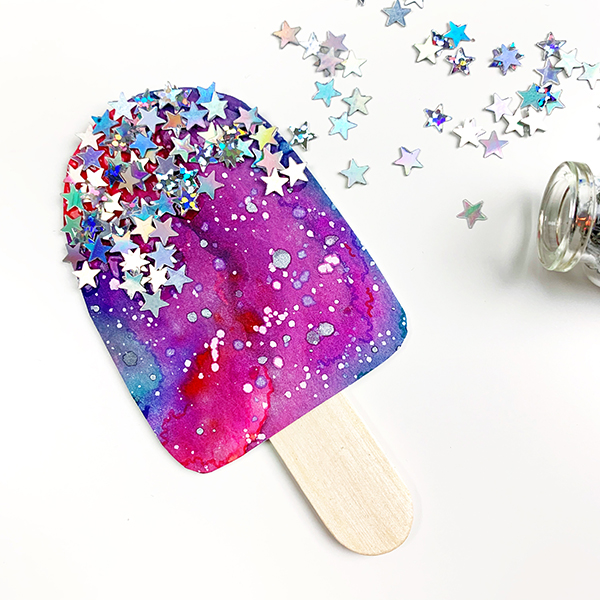 I hope you enjoyed this easy paper popsicles tutorial! Take care!