Easy Book Page Bookmarks!
Hi Tombow friends, it's Natalie from Doodlecraft showing you a quick upcycled craft. Create easy book page bookmarks with Tombow TwinTone Markers and an old book page. It's a fun craft for heading back to school, distance learning or homeschool.
We can all probably agree that this year (2020) has been one for the history books. Now, it's more comforting than ever to get lost in a good book. What's the best book you've read this year?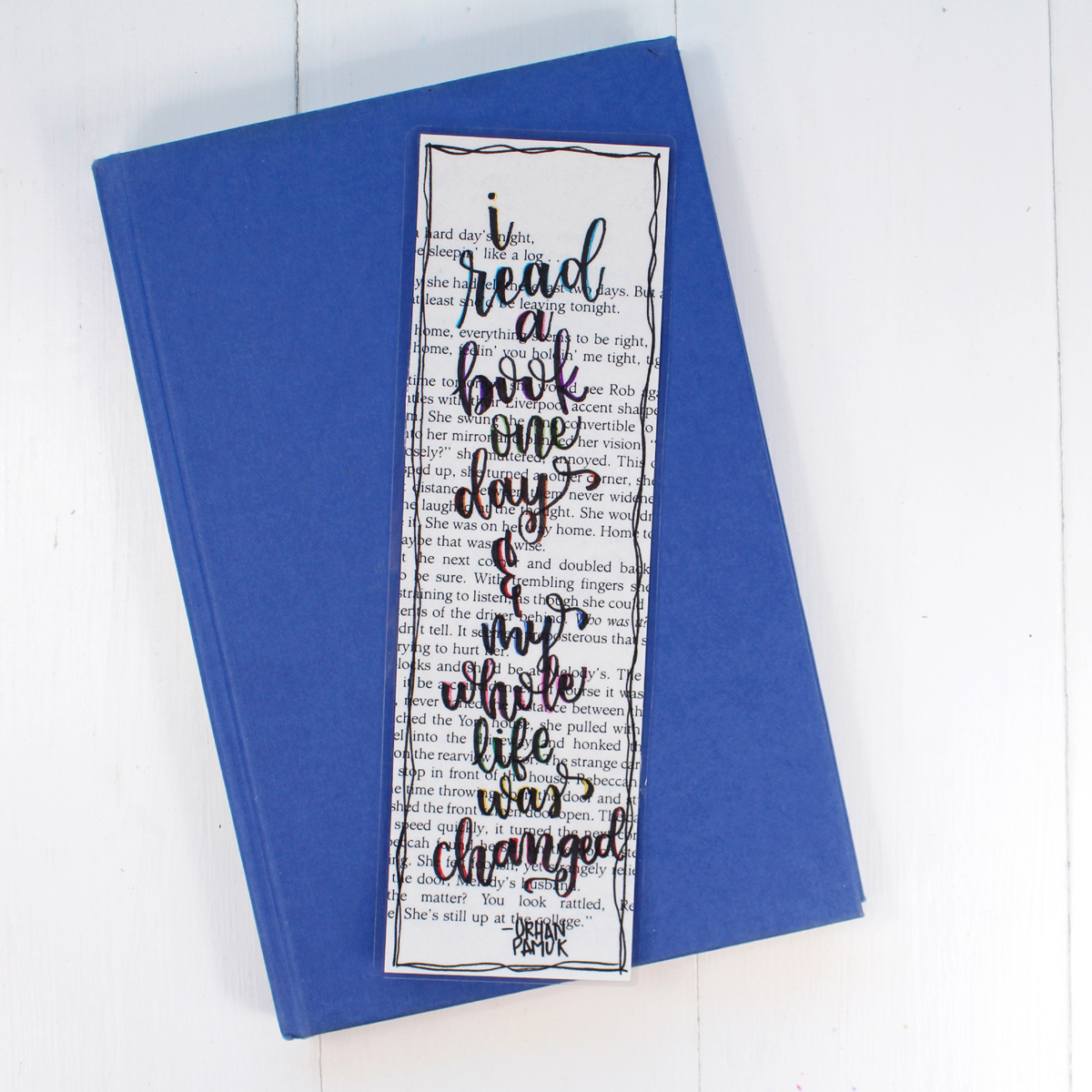 Supplies Needed for Book Page Bookmarks:
Old book in need of upcycling
Laminator and laminating sheets (or packing tape)
Paper cutter
Scissors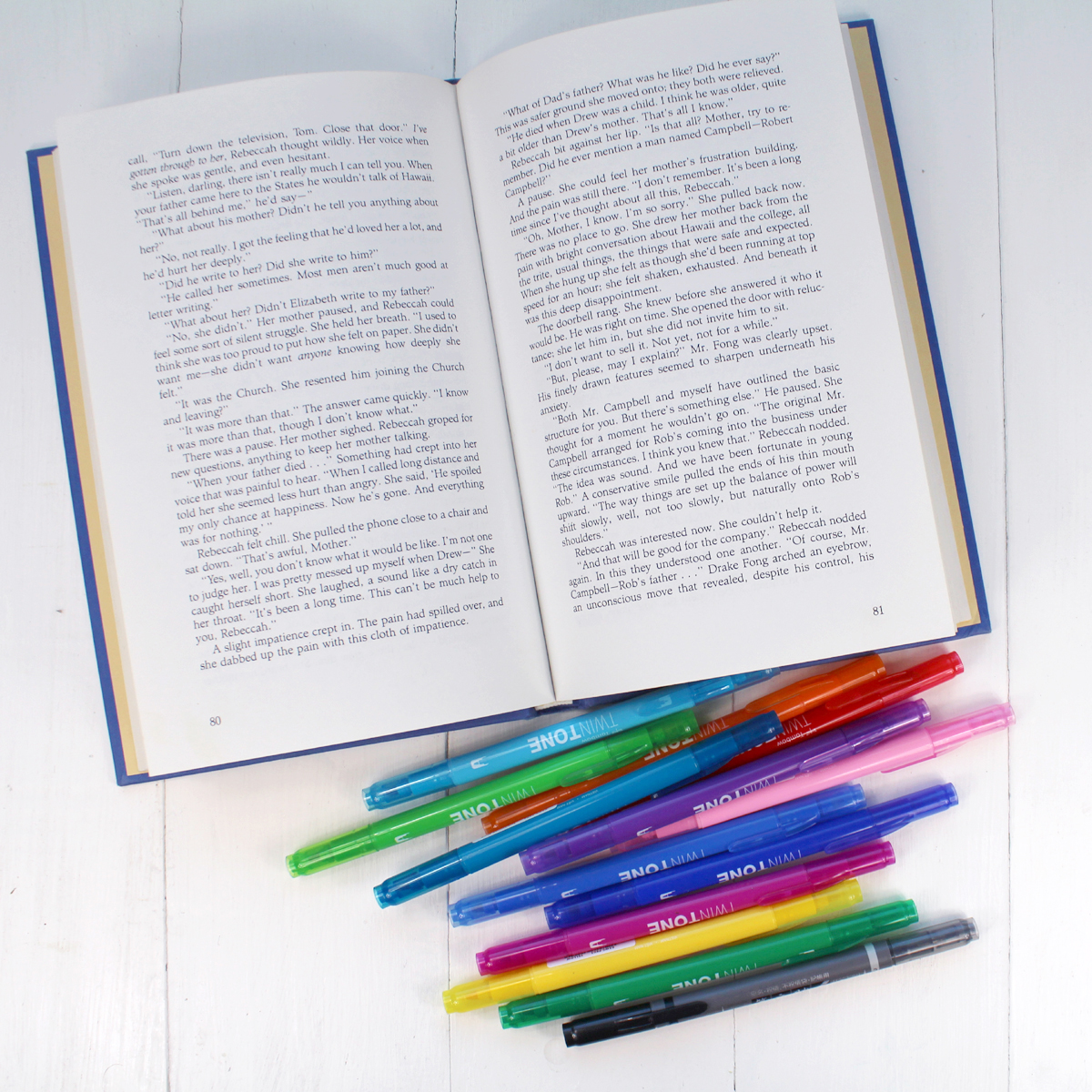 Step 1: Book Pages
Begin by cutting up pages of the book into strips 2.5 inches wide. It's hard to cut into a good book, so find one with water damage, torn pages, already colored in or on its way to the trash.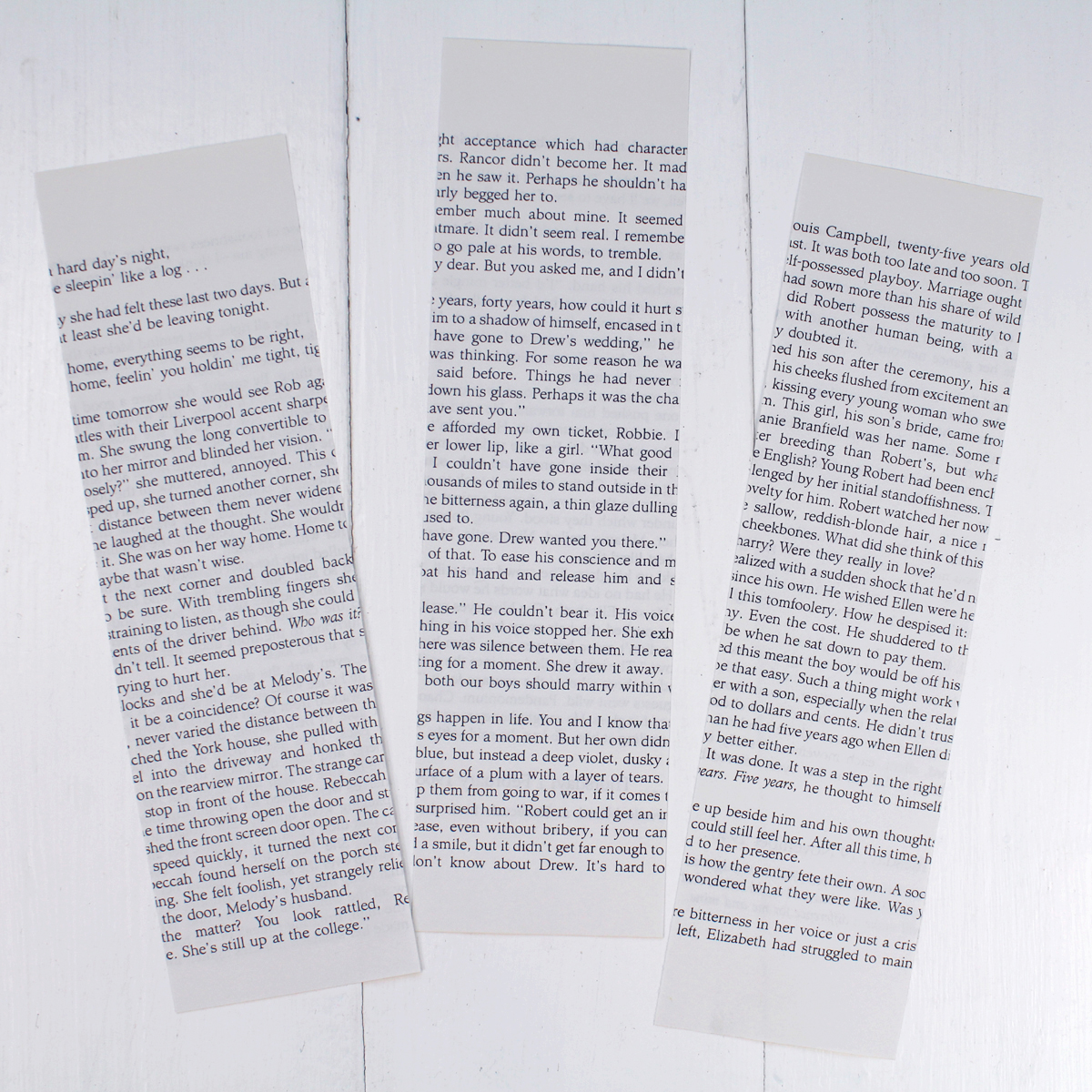 Design 1: Floral Doodles
Use a straight edge to give the bookmark a border.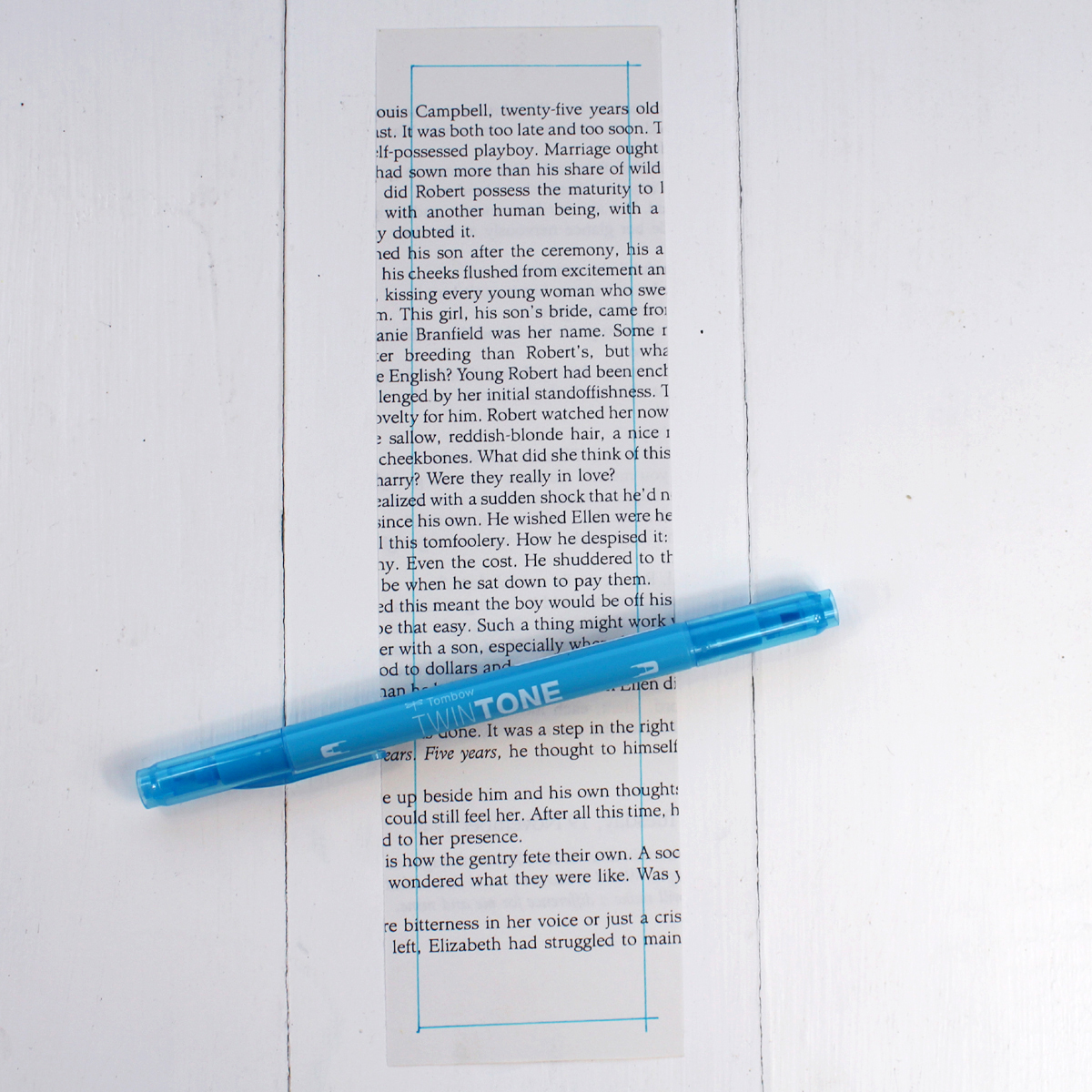 Then add flowers, leaves, vines and other doodles on the book page.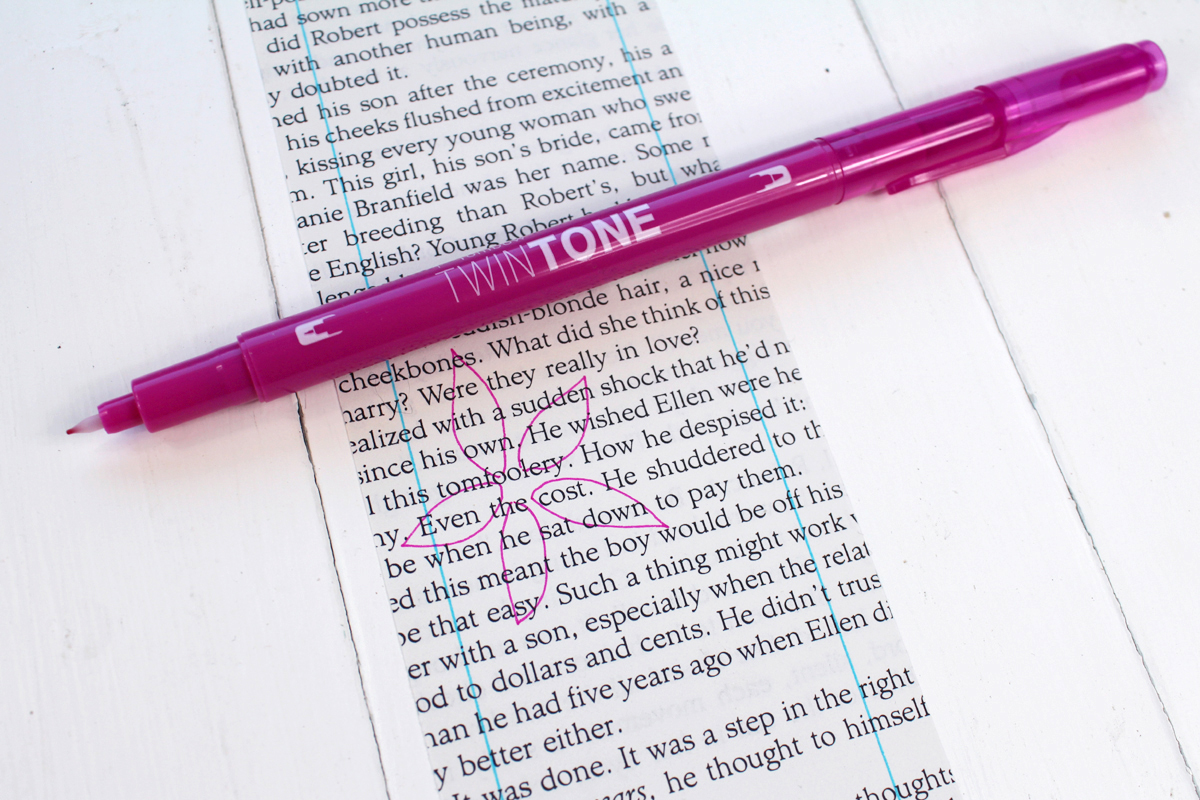 Keep it whimsical and fun!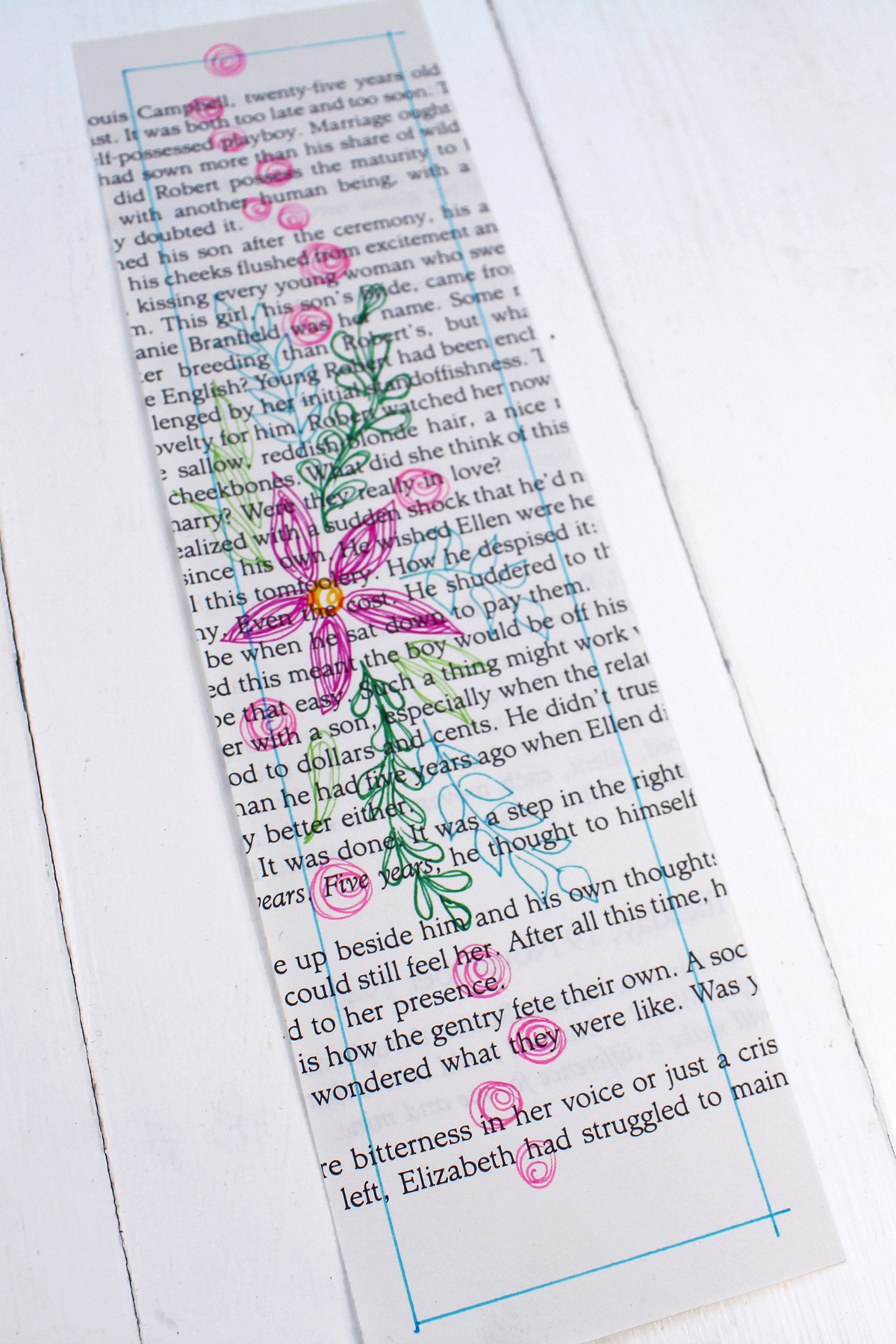 Once the bookmark is laminated, the colors really pop off the page!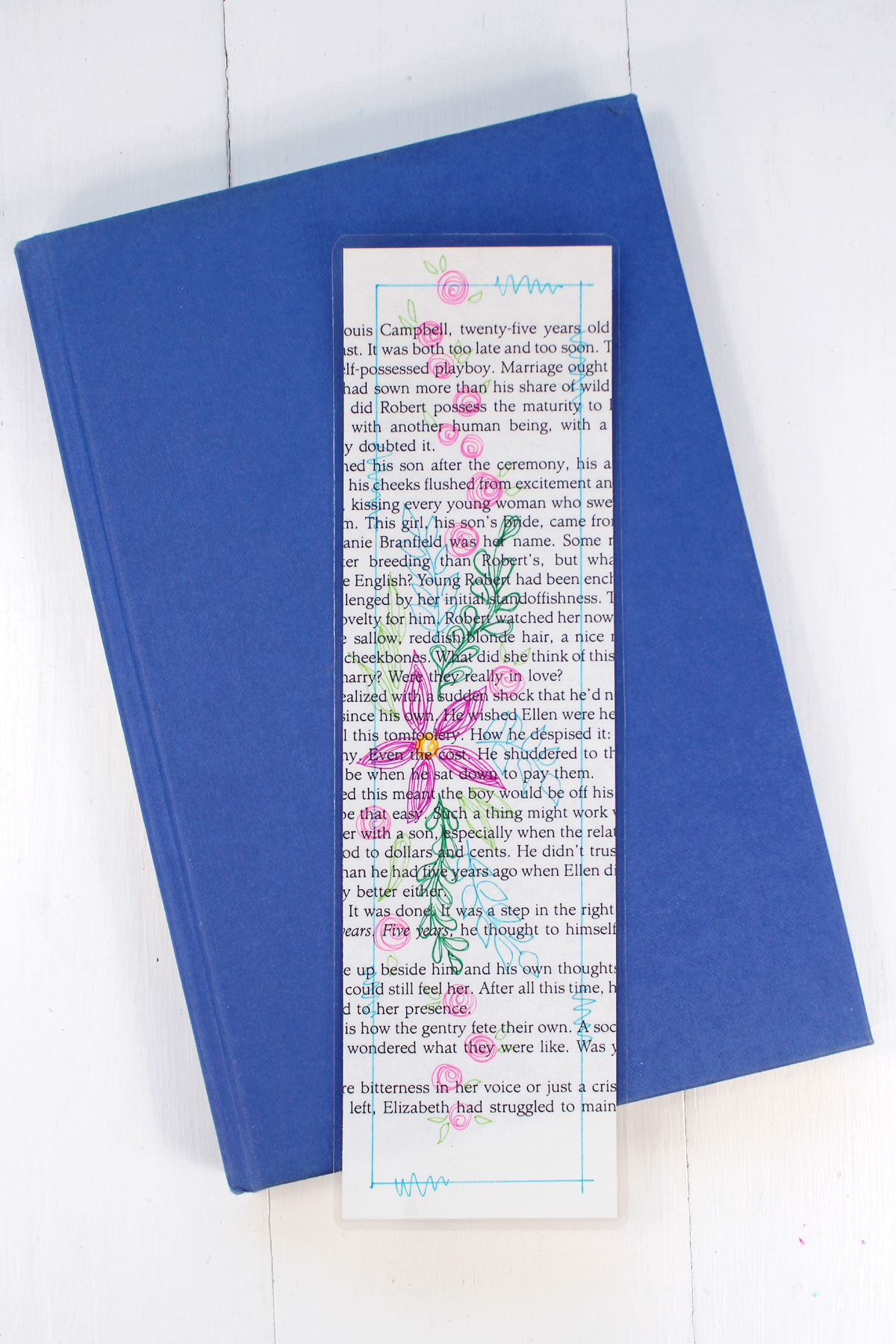 Design 2: Book Quote
Another fun idea is to add a hand lettered quote on the bookmark. Draw a squiggly border around the page.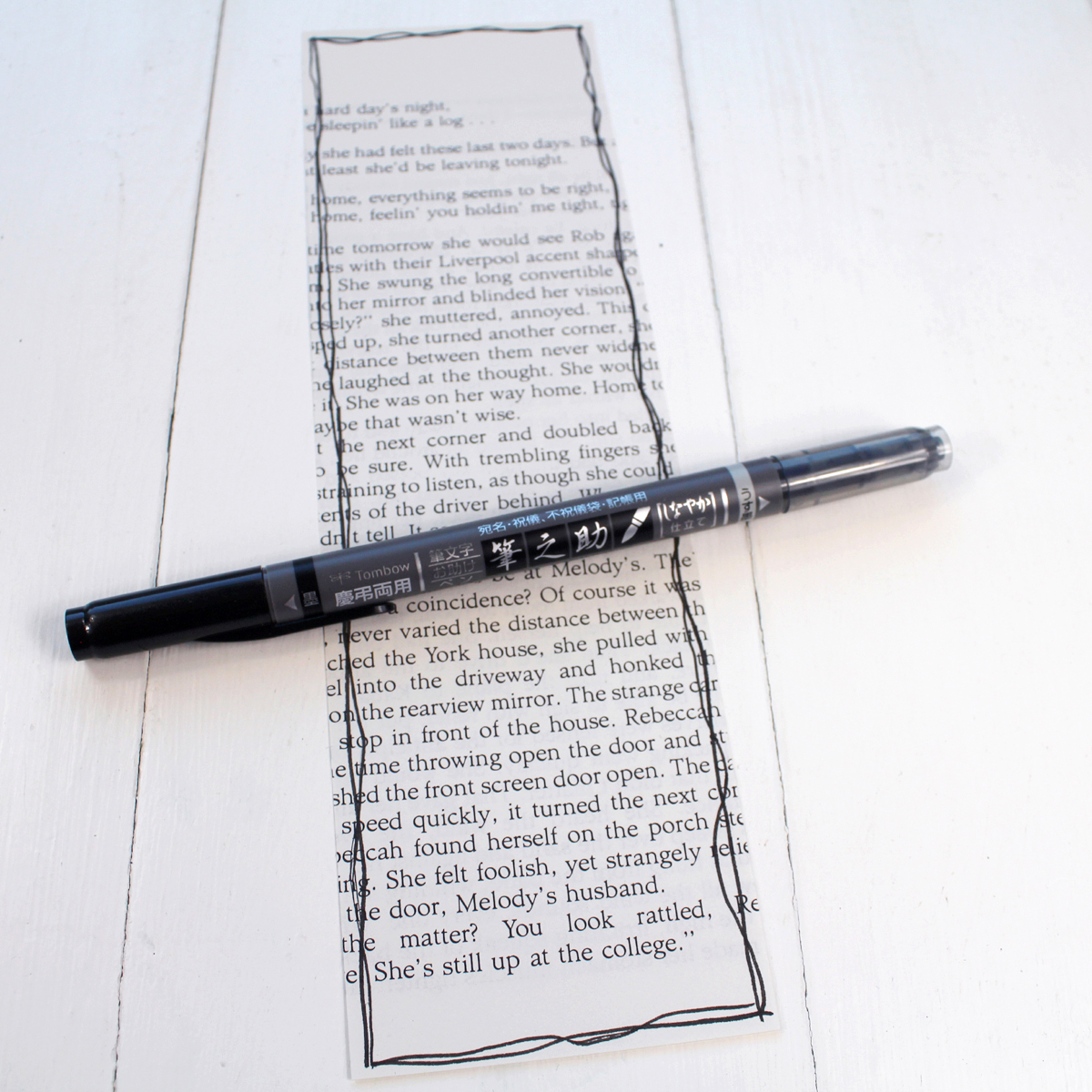 Then, use the brush pen to letter your favorite quote. "I read a book one day and my whole life was changed" –Orhan Pamuk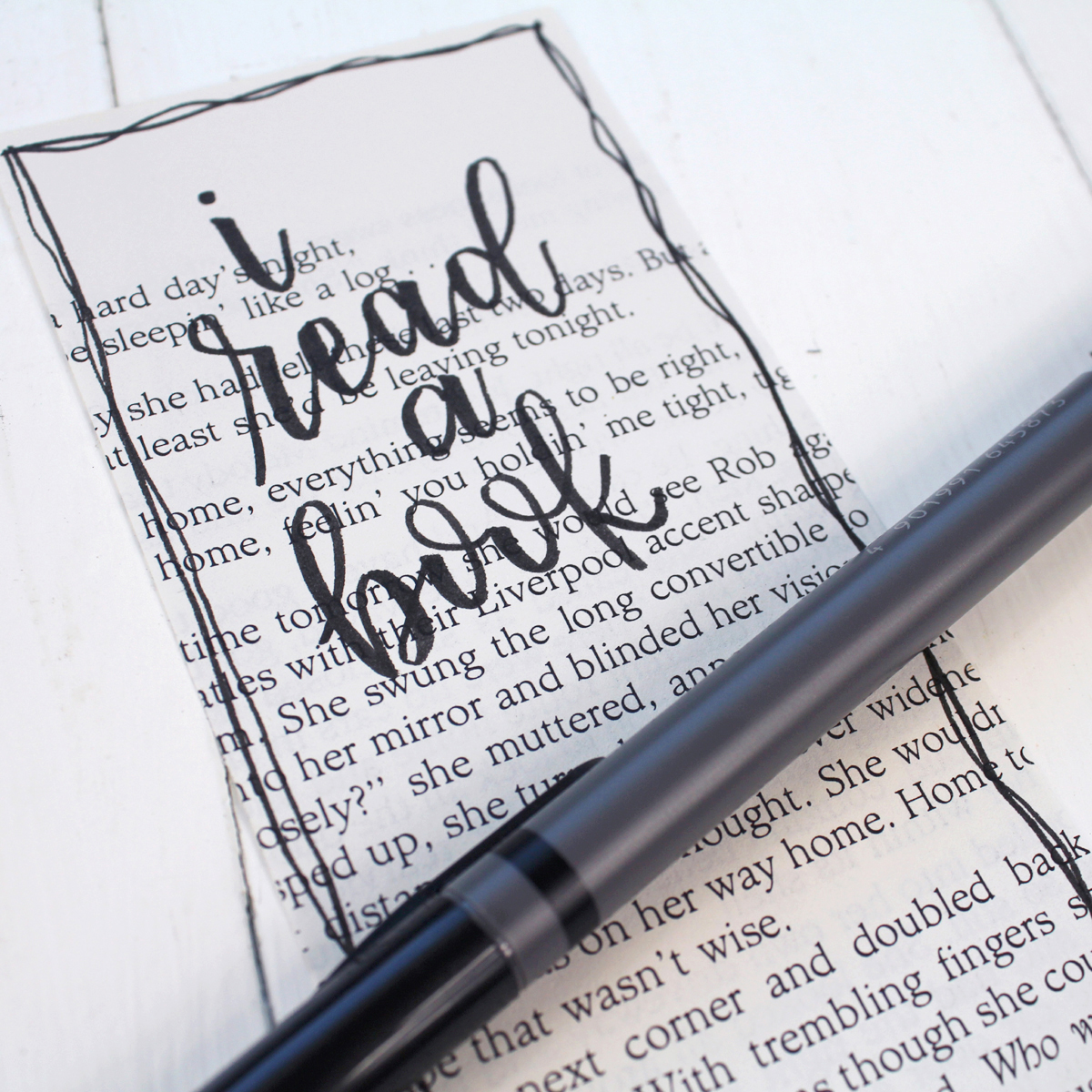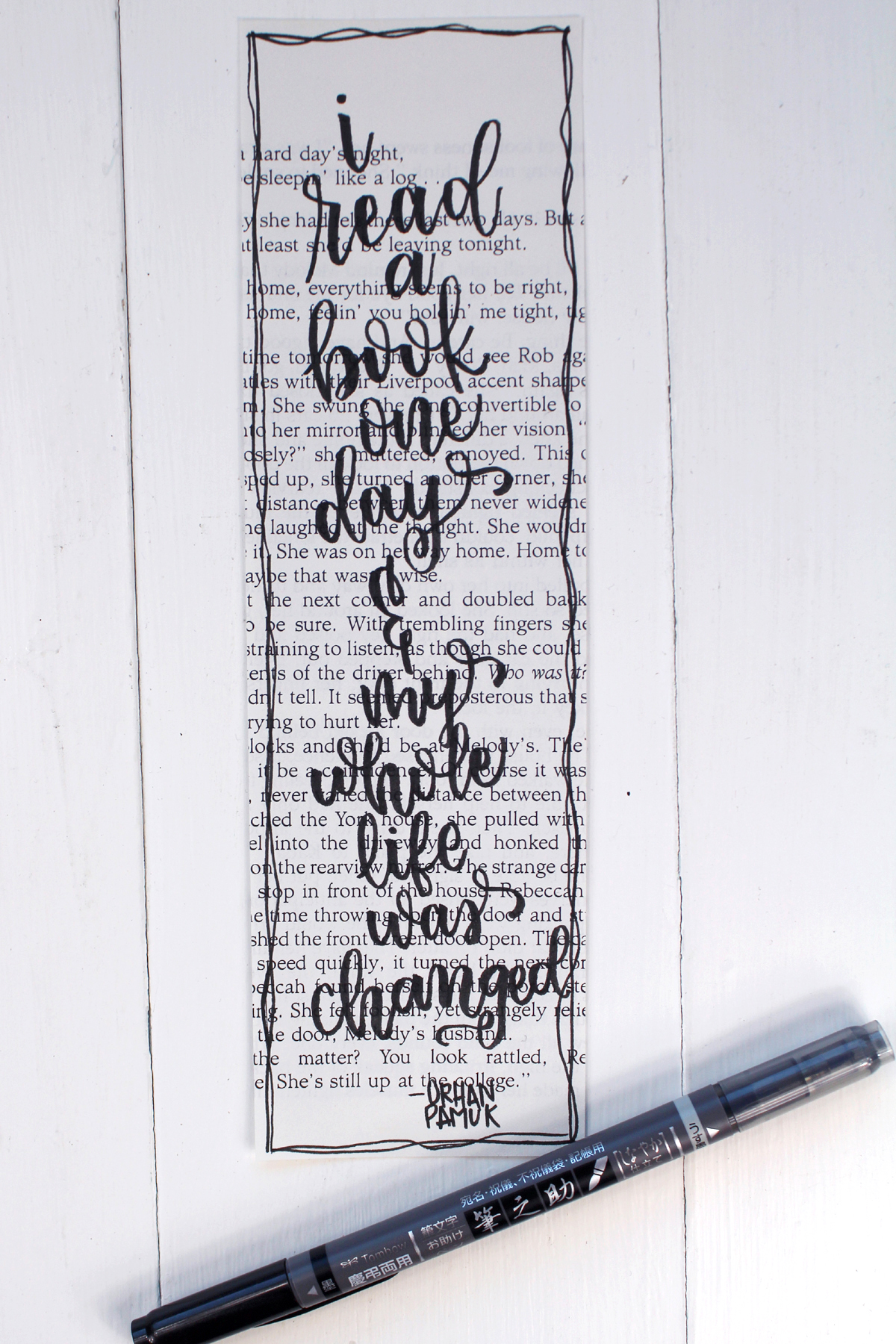 Then, add some highlights with the TwinTone Markers for a little pop of color.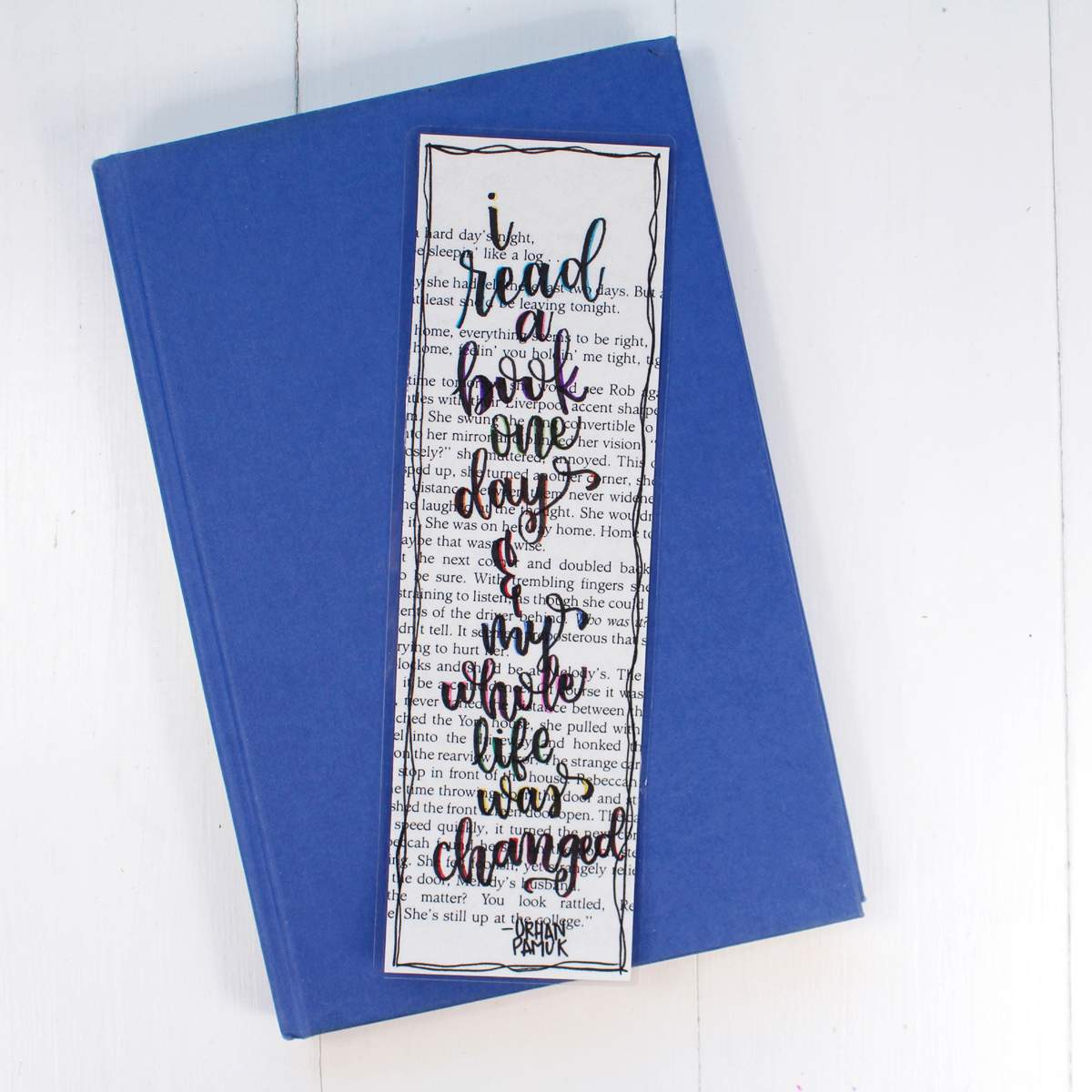 Design 3: Lines
The final design is just adding lines to the book page. It's the simplest technique, but I love the result. Use the broad tip on the TwinTone Marker and just underline or cross out the words.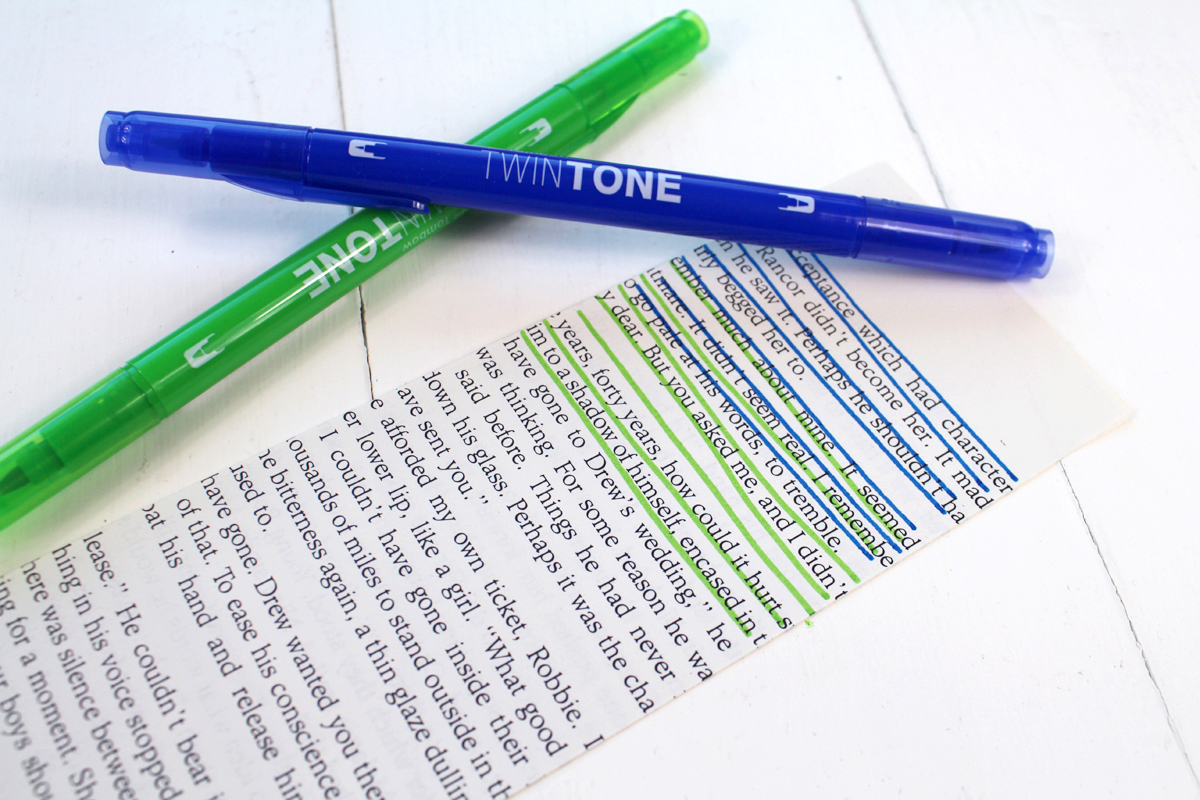 Add more colors and give them a little overlapping of colors for the perfect rainbow striped bookmark.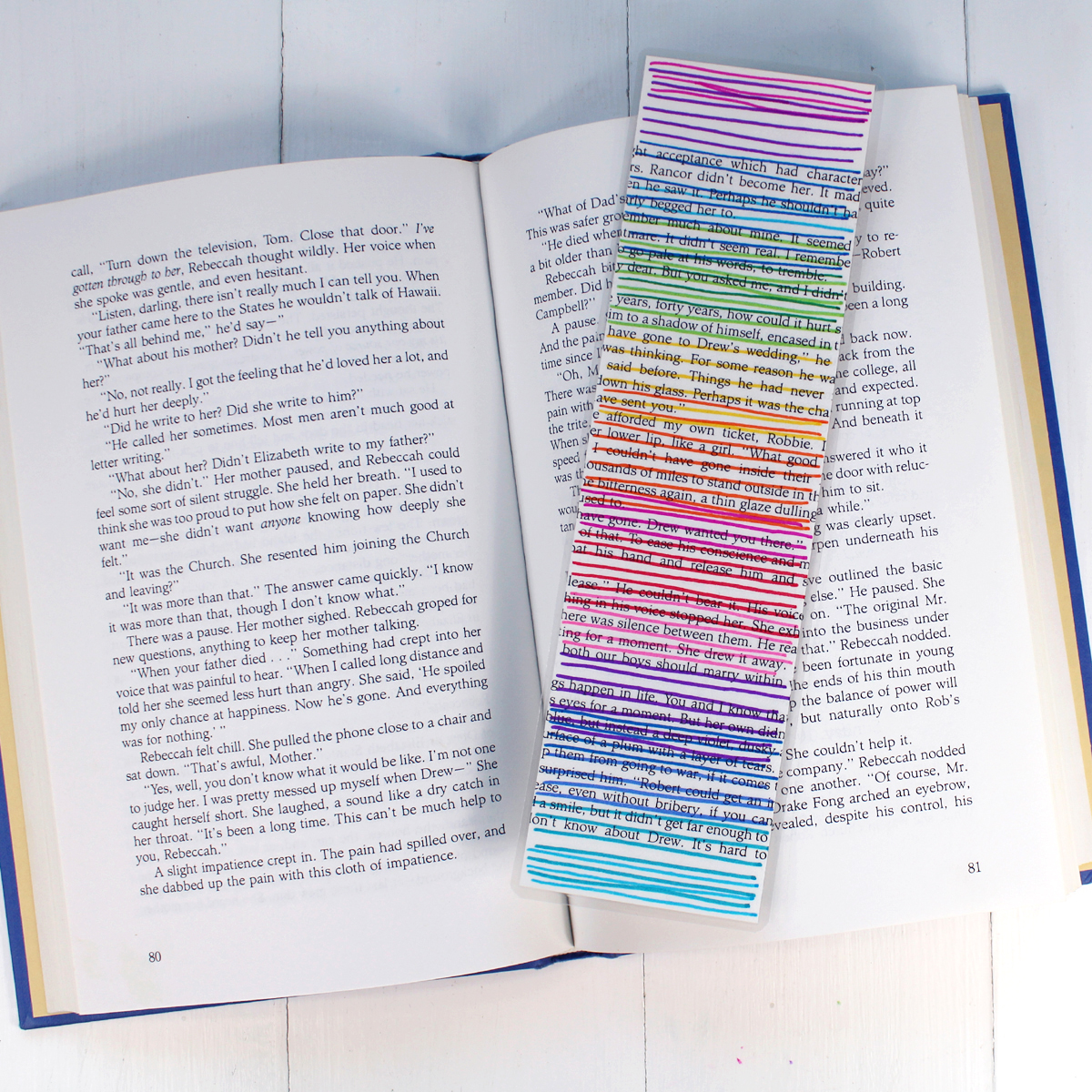 Finally, run them through a laminating machine. It makes the colors burst off the page. If you don't have access to a laminator, use a roll of packing tape to cover the bookmarks on both sides. Then, trim the extra plastic with scissors.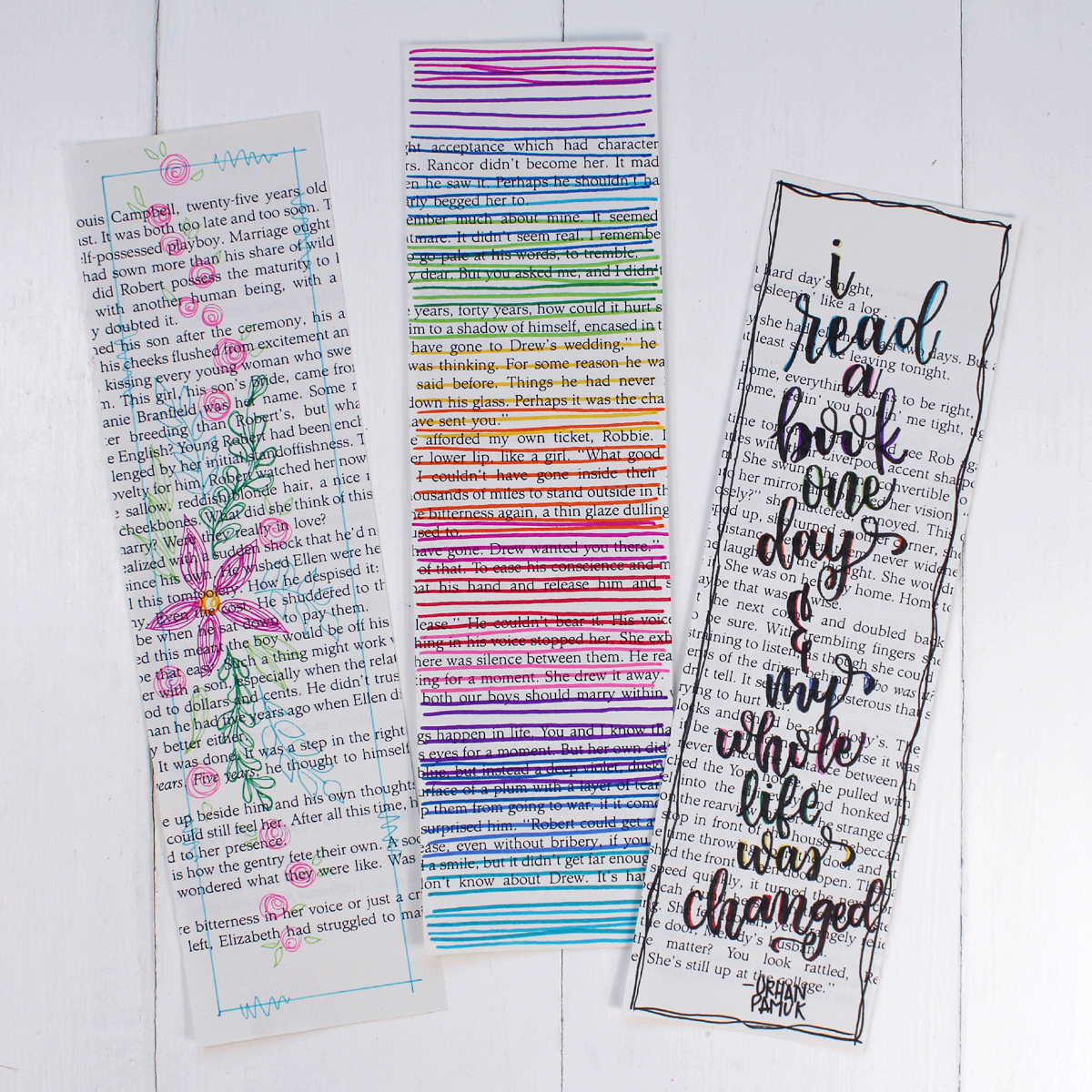 Which book page bookmark is your favorite? I love the variety of styles.
Great school craft:
Give each student a precut book page and have them decorate them and write their name on the back in pencil. Then, gather them and laminate them. Take them a step further and have students punch a hole and add a yarn tassel. Enjoy!