Hello friends, it's Smitha! Today, I have a fun blog post to share with you all about my favorite topic. Watercolor florals!
I love painting watercolor florals using the Tombow Dual Brush Pens. Since these pens are water-based, it is so easy to create a watercolor look just by painting with water.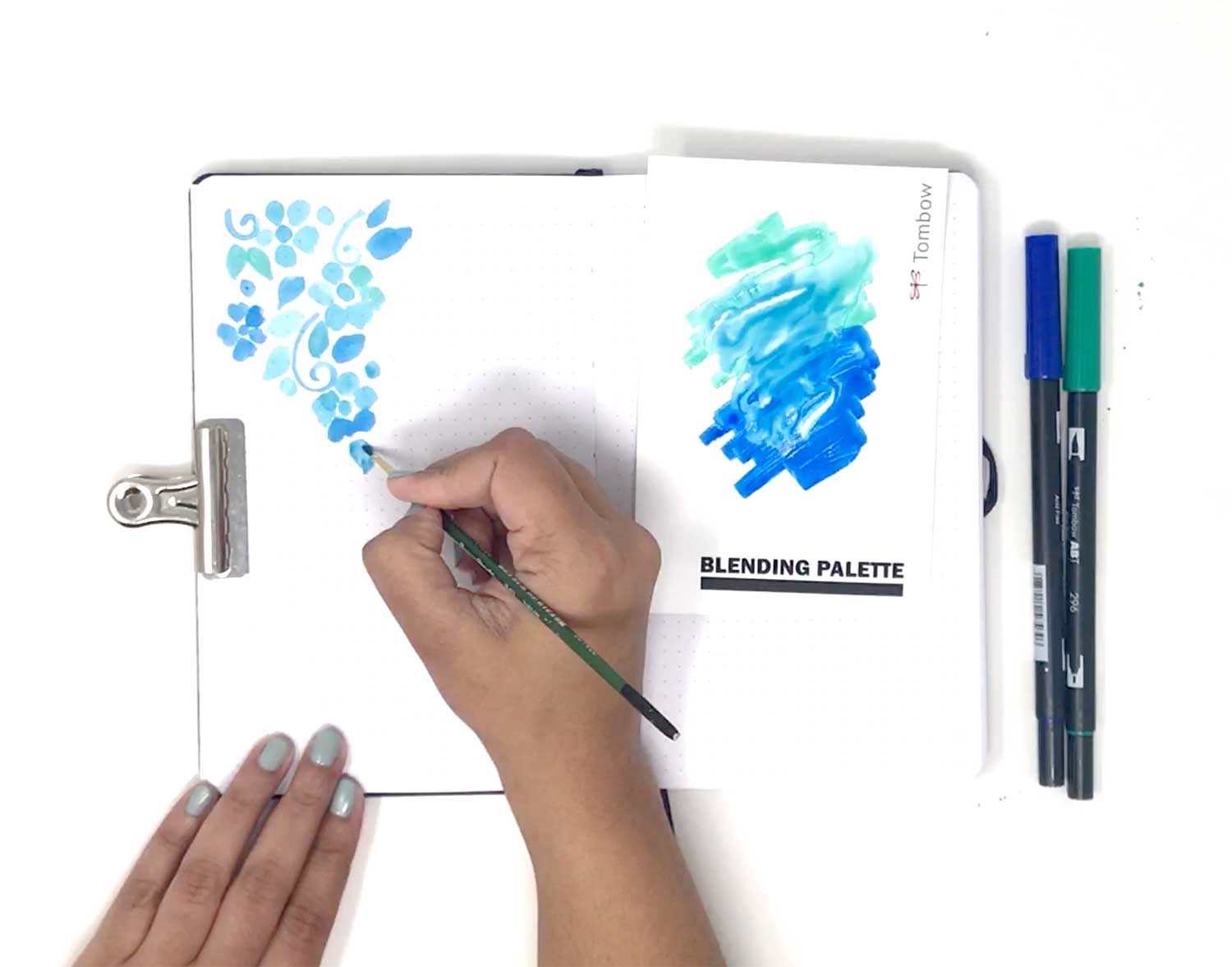 Materials:
Paint Brush- Round No. 4 or No. 6
Dot journal, sketchbook or any planner.
Watercolor paper or mixed media paper
Today, I am sharing a foolproof tutorial to paint watercolor florals easily in any journal you may have!
Step 1:
Start by applying your Tombow Dual Brush Pen colors onto a Blending Palette.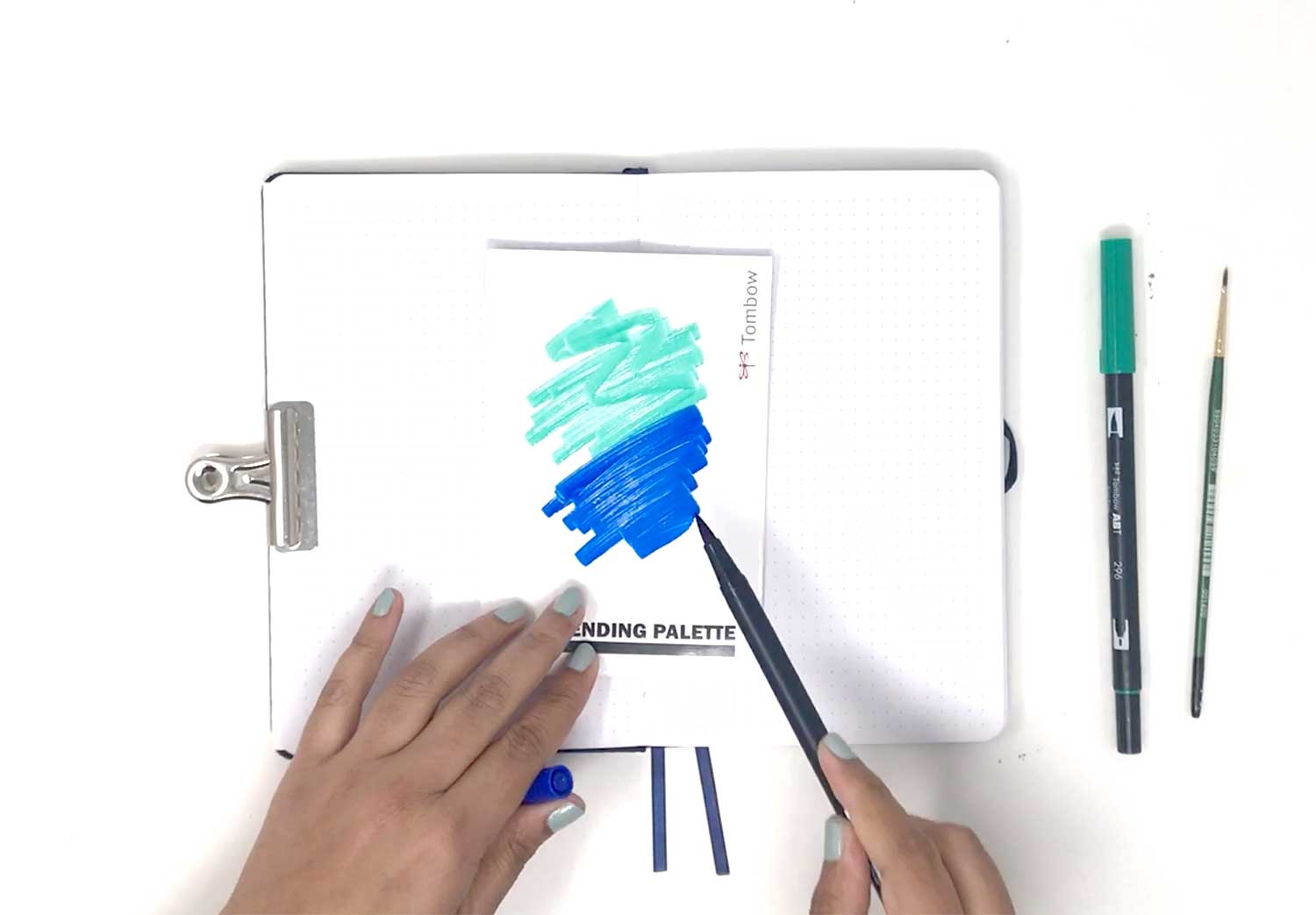 Step 2:
Now that we have our water-based ink on a slick surface, we can easily pick it up onto a wet paintbrush!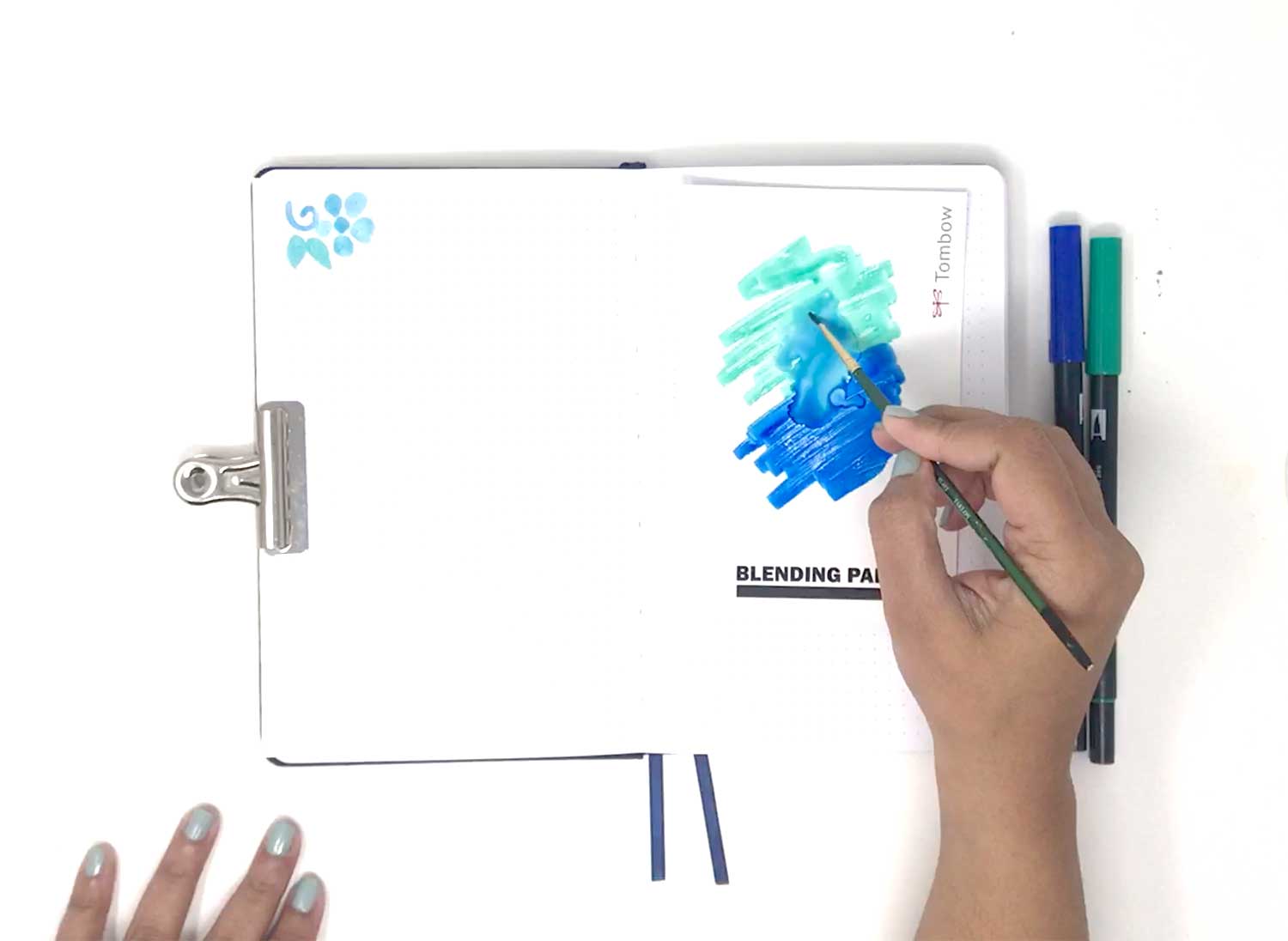 Step 3:
Carefully paint a few petal and leaf shapes with one color and then repeat with the other color. This creates a soft gradient of color on the page that is very pleasing to the eye.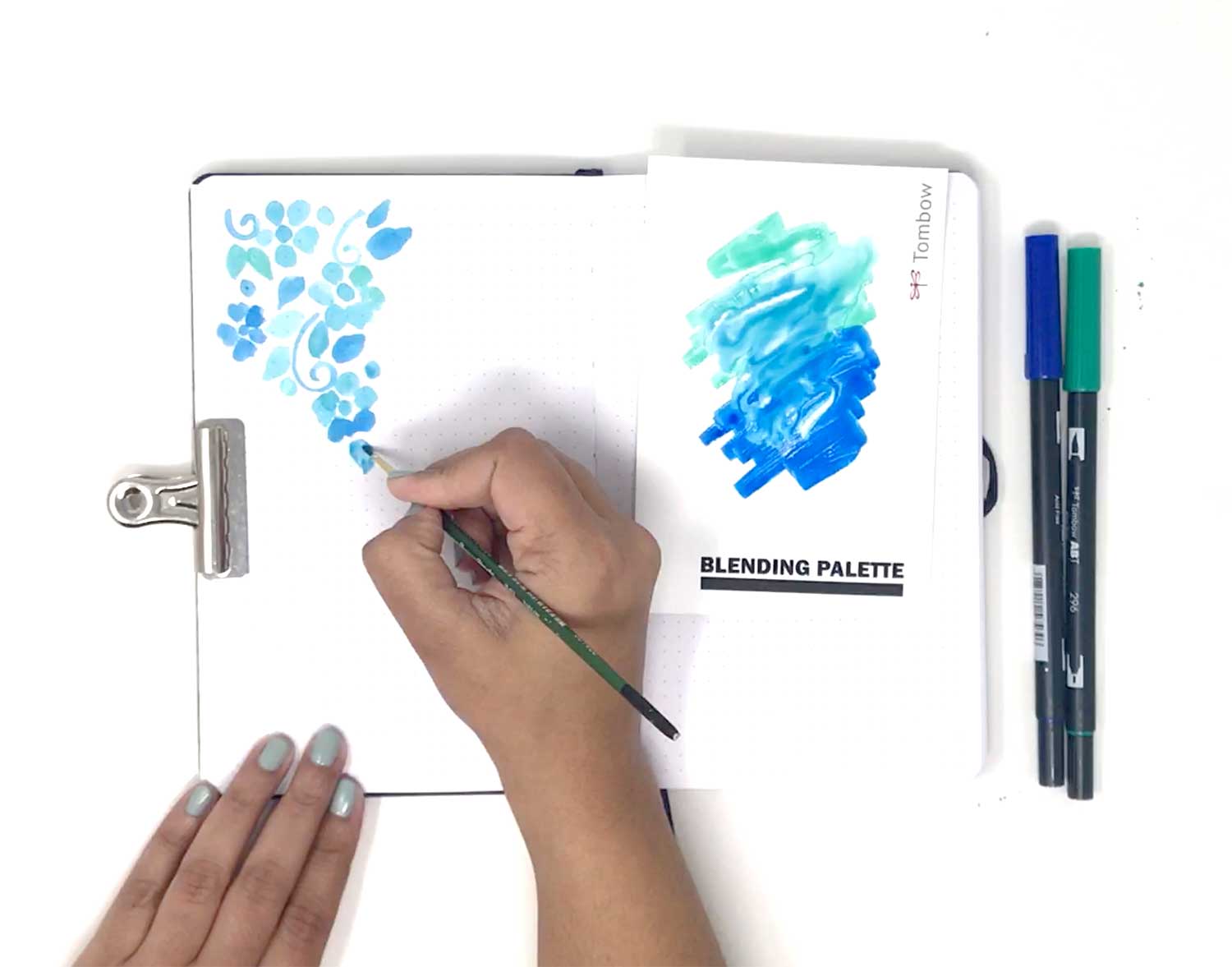 Step 4:
Continue painting small florals and leaves onto the page. If you have a thinner paper, add little water to your brush and paint with a drier paintbrush. This will prevent your paper from warping.
Mix your colors directly on the Blending Palette to create new shades and have fun!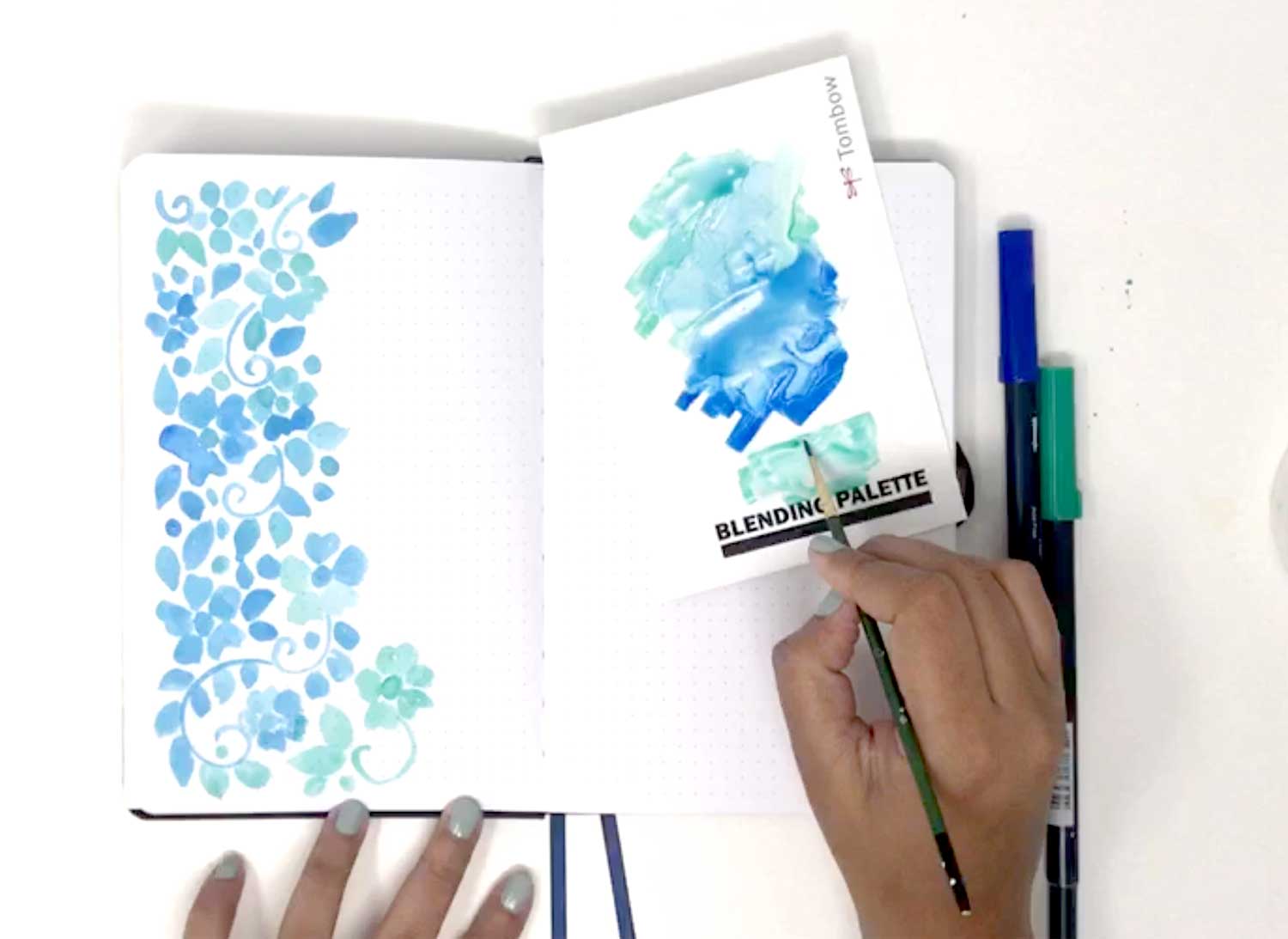 More Examples:
Many times I get asked what paper works best for this technique. A good weight (90lbs or 140lbs) mixed media paper and watercolor paper both work great for watercoloring as the paper can withstand the water. I've used a 140lb watercolor paper to create these florals below. You can find the step by step tutorial for these in my previous post How to Paint Watercolor Florals in a Patriotic Color Scheme.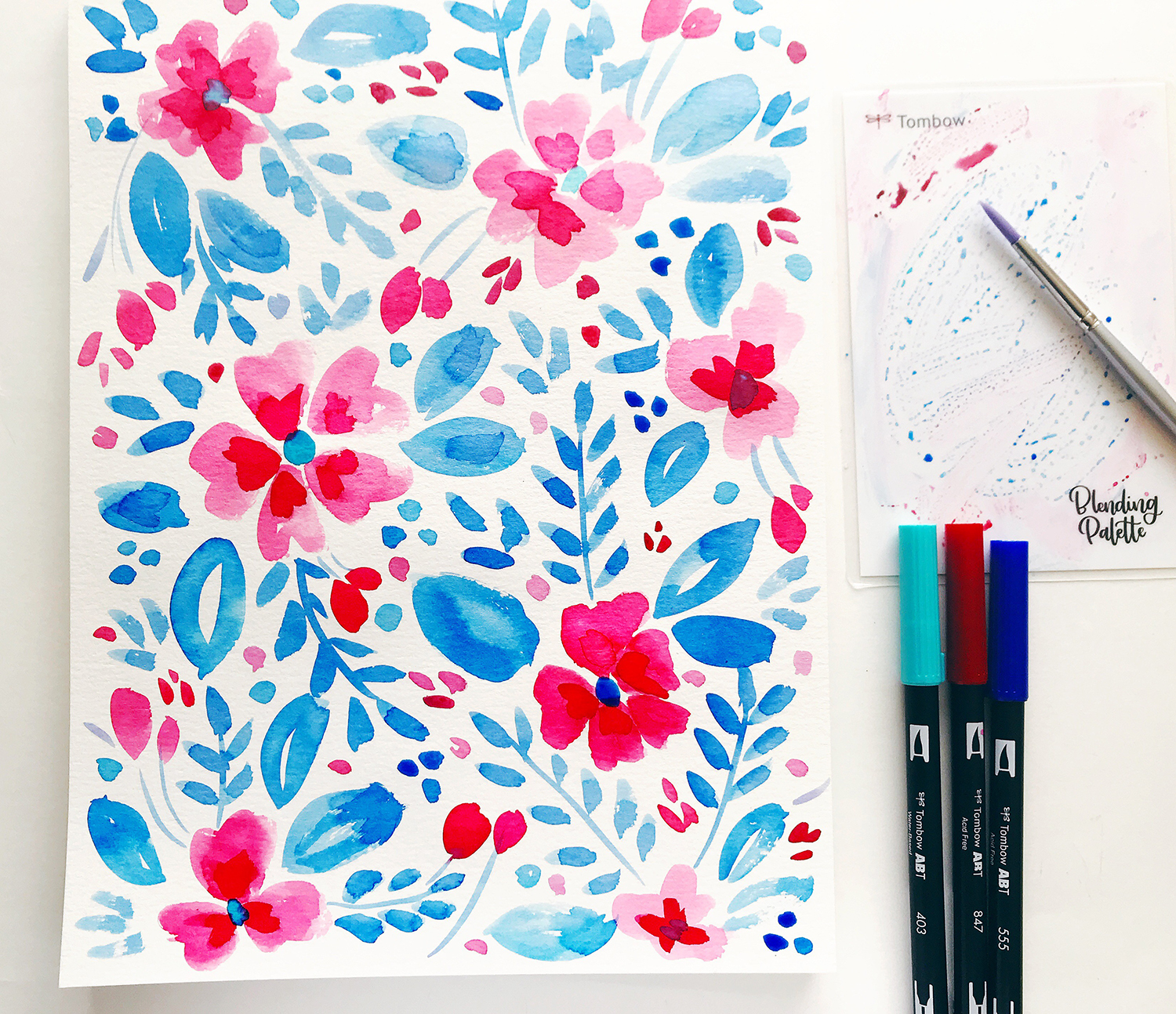 Another great idea is to use ALL of the colors that come in a 10-pack of Dual Brush Pens. I did this in my previous tutorial: DIY Floral Framed Art to Decorate Your Home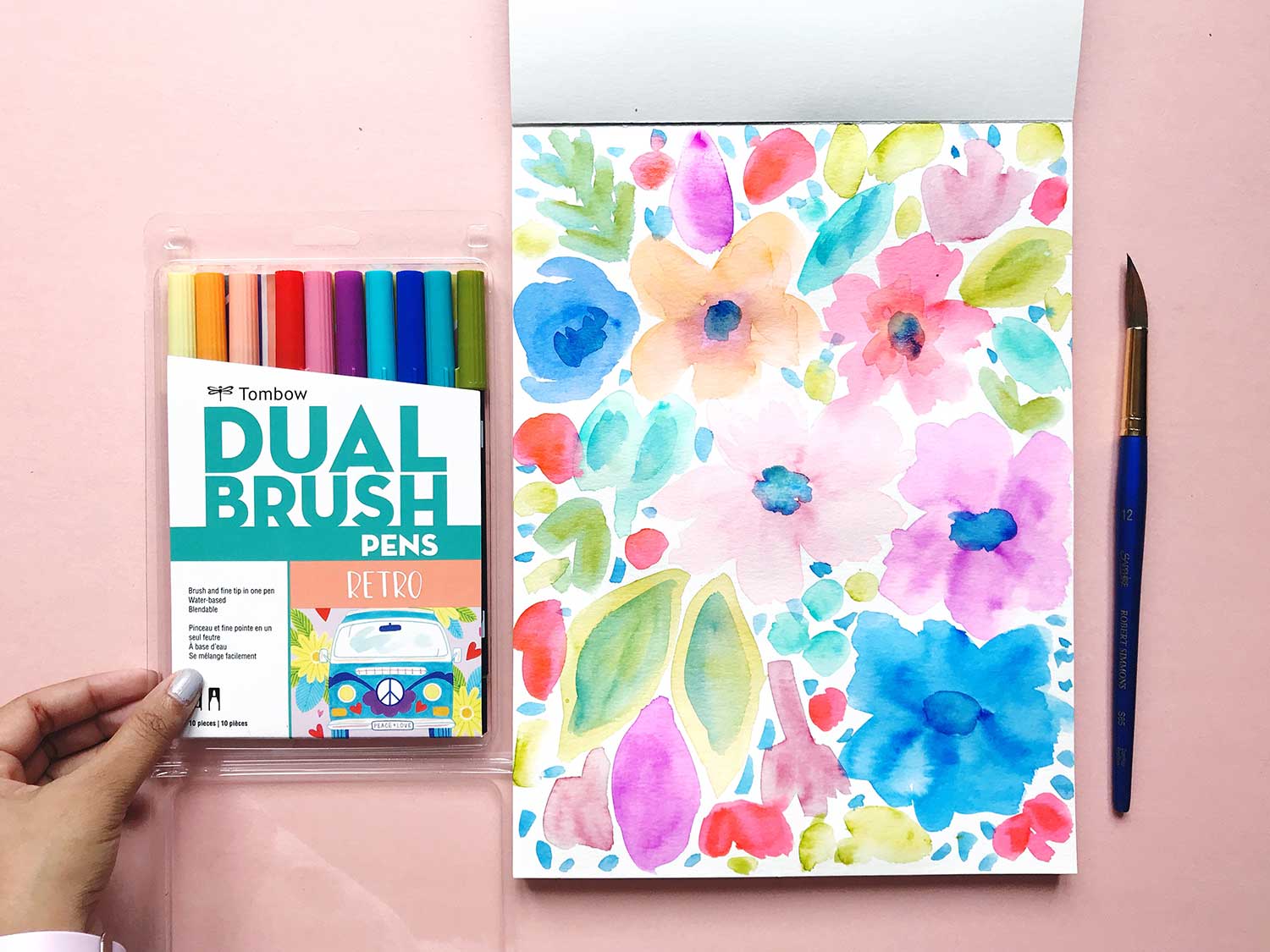 Here's another example in which I used a 20-Pack of Dual Brush Pens for my floral illustration! Find the full tutorial and VIDEO in my previous Watercolor Quote Art Tutorial post.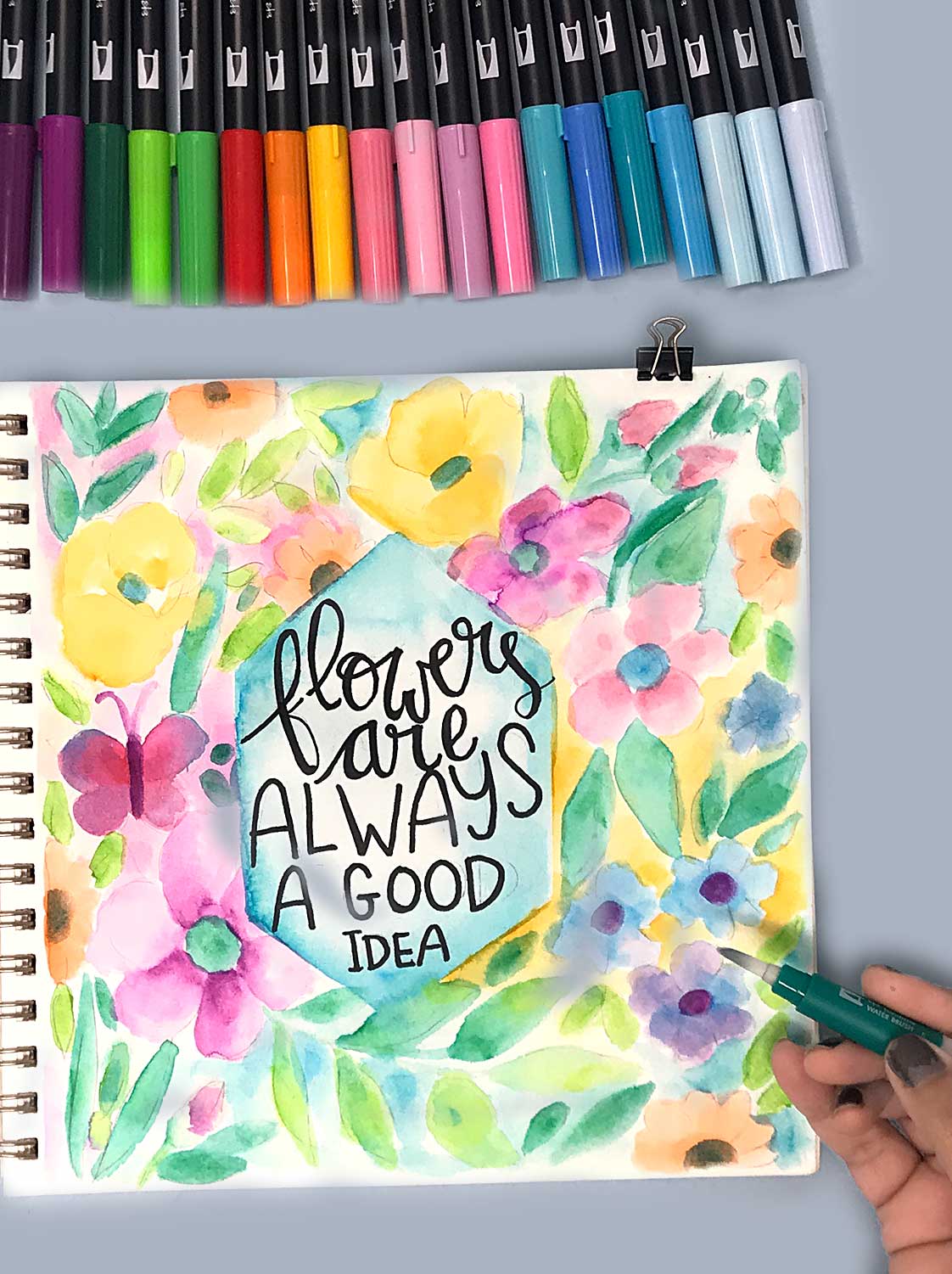 Paint with me!
If you are ready to paint with me, below I have a step by step real-time YouTube video in which I paint some simple watercolor roses. Enjoy!
https://web.archive.org/web/20210722175124/https://youtu.be/Lss3AeCW478
I hope you enjoyed this watercolor floral tutorial friends! Happy crafting!
Smitha