Hello friends! It's Smitha here today creating something red, white and blue! July 4th is just around the corner, so I painted some easy watercolor florals to decorate the house with.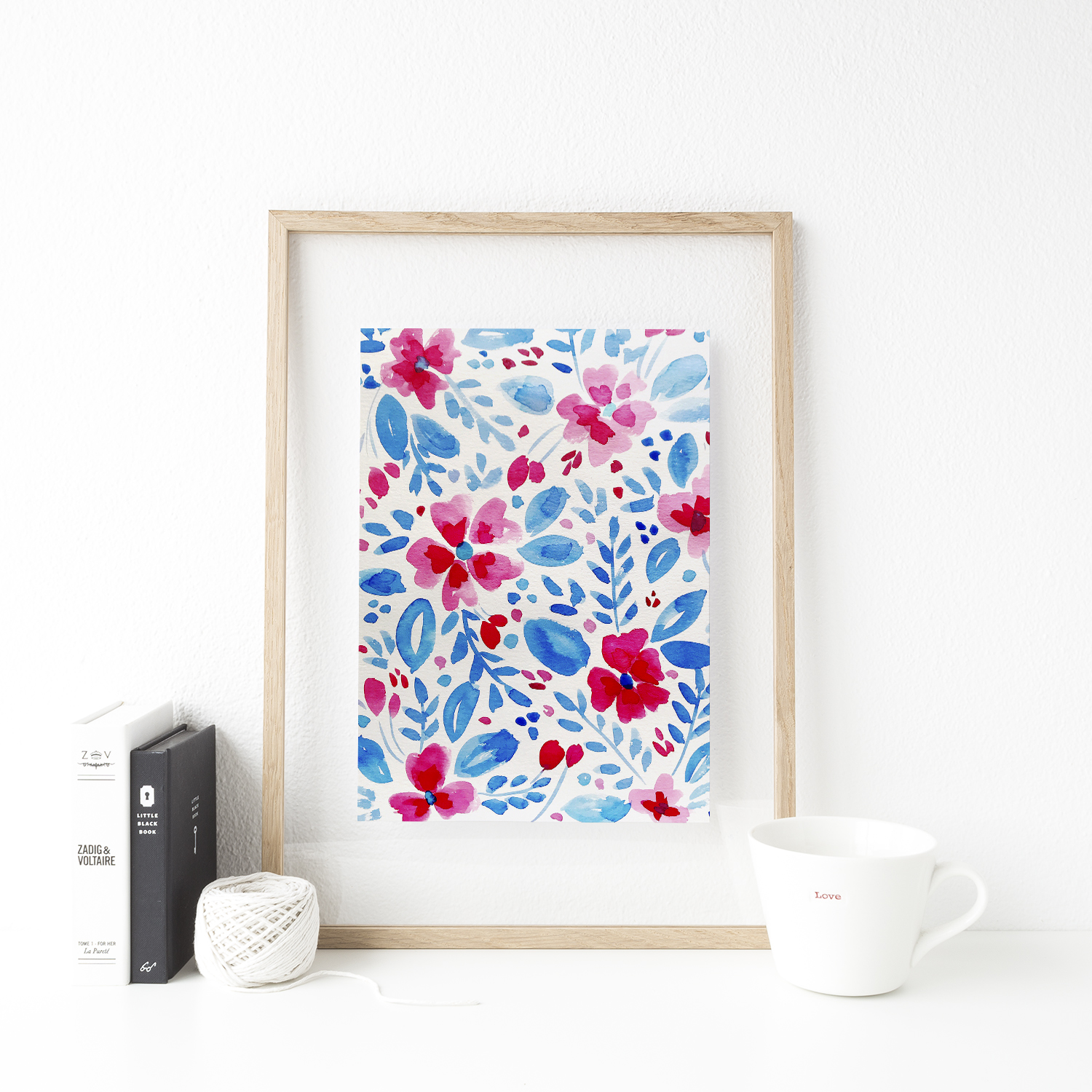 Material list: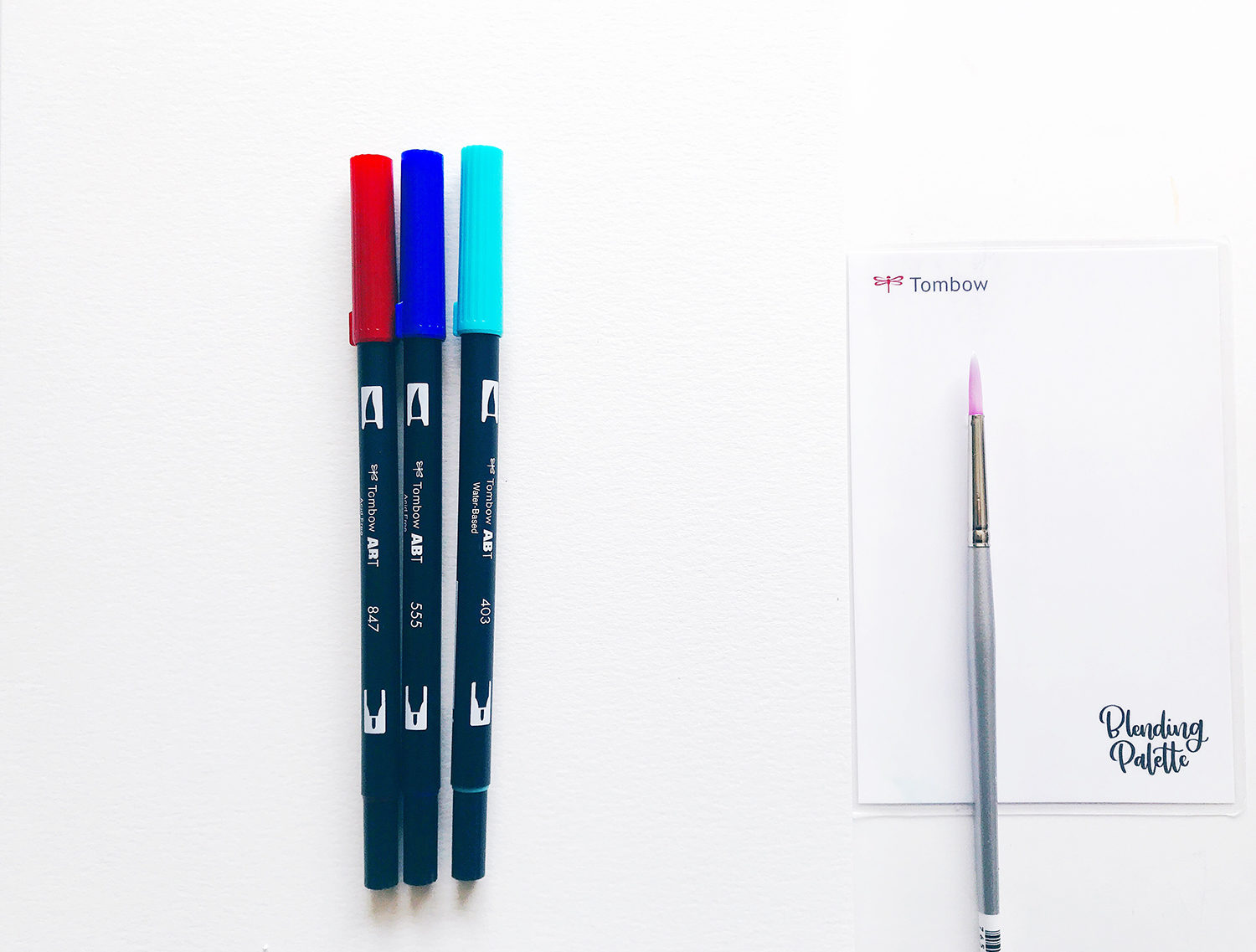 Step 1:
The watercolor florals I tend to paint are simple, colorful and easy. In this case, I kept my color scheme patriotic to add a nice July 4th twist.
Start by scribbling some of the red Dual Brush Pen color onto the Blending Palette. The Dual Brush Pens have pigment that is water-based and you can easily create a watercolor look with them. Dip you paint brush in water, pick up the red color with the brush and paint a flower shape. Let the water do most of the work for you here.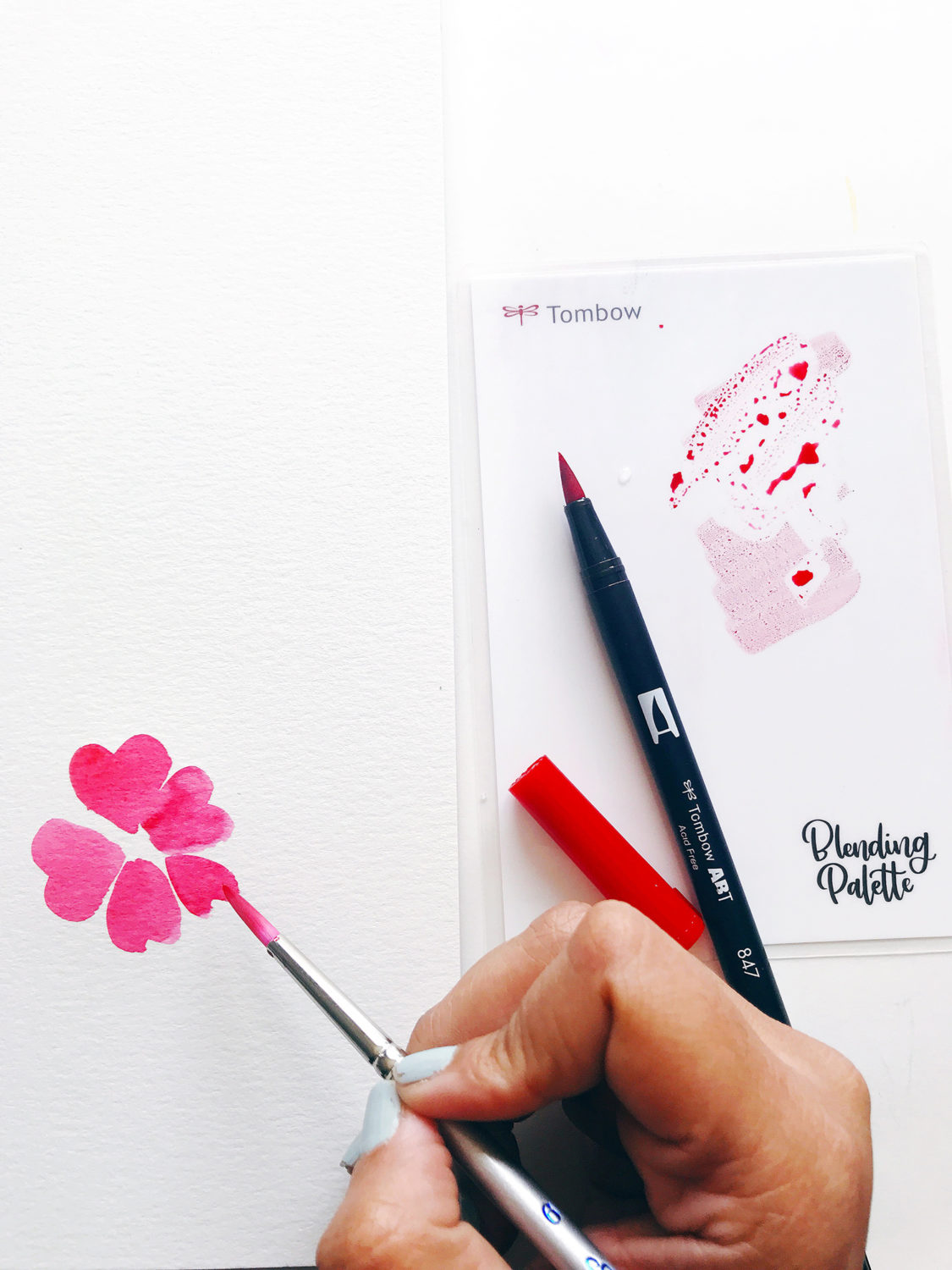 Step 2:
Repeat this process and paint a bunch of flowers scattered all around the page. This red color is really vibrant and looks beautiful against the white paper.

Step 3:
Next, it's time to add some leaves. No floral composition of mine feels complete with out leaves! I added whimsical blue leaves here. You can vary the tone of the leaves by adding more or less water. I just used one blue Dual Brush Pen color here.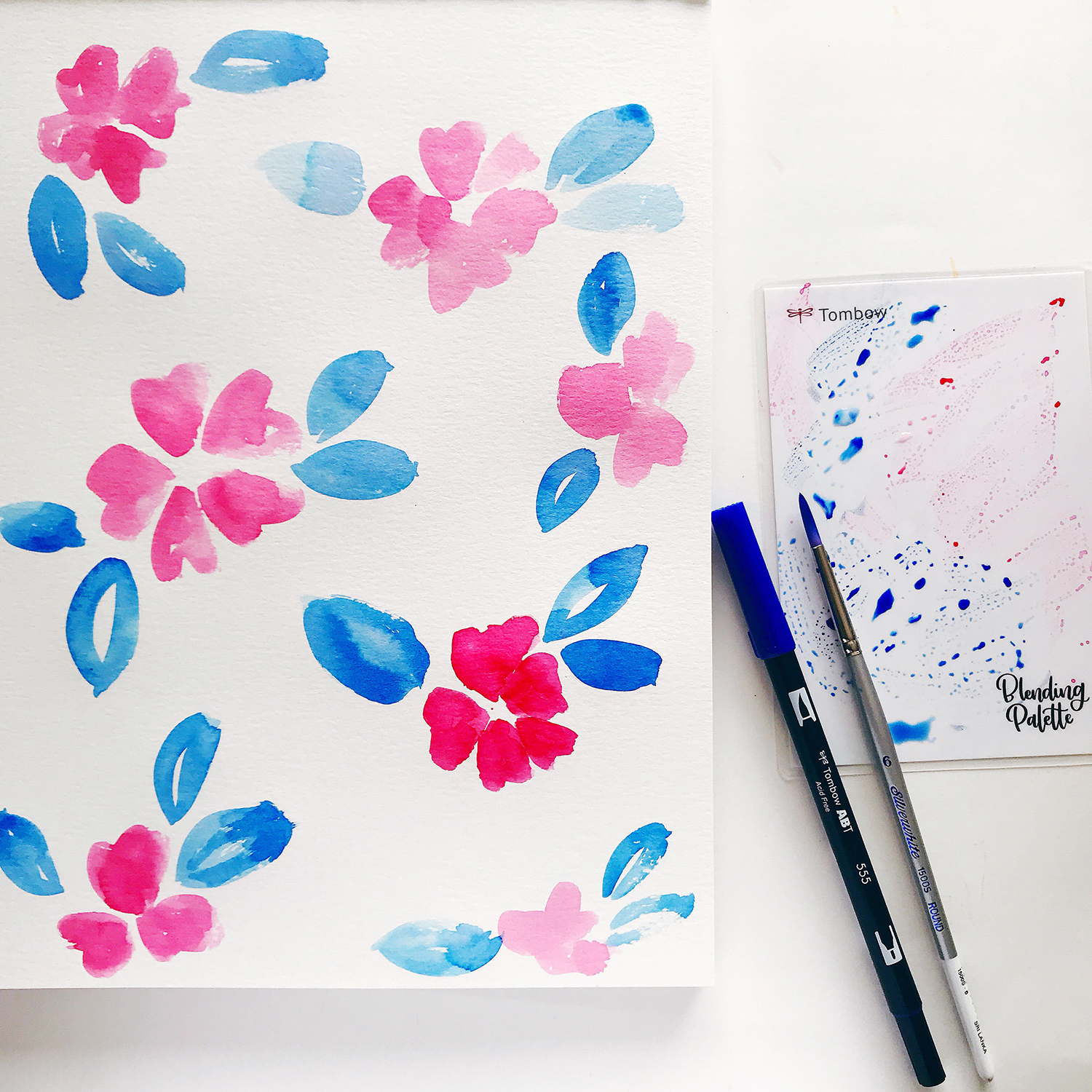 Step 4:
By now, our first flowers should have dried. So, we can go back and add a few detail strokes. I added another layer of the same red, however this time only towards the centre of the flower. The color will layer on top of the previous color we laid down and look darker.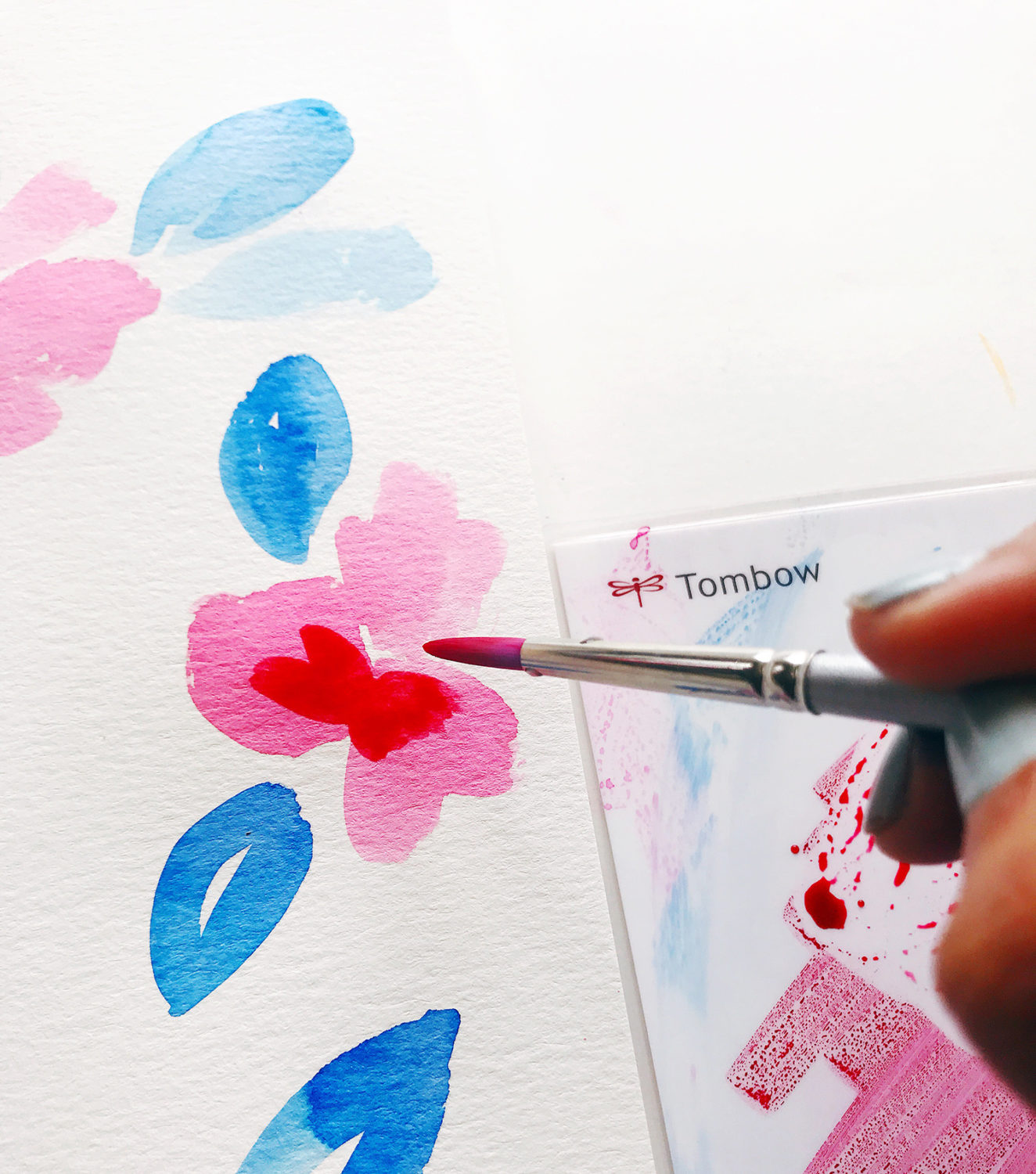 Finish off the watercolor spread by adding smaller leaves, dots and fillers. I did use the second blue, but very sparingly. I did not want to deviate from the traditional red, white and blue theme. Once this dries, you can pop it in a frame to create some holiday decor!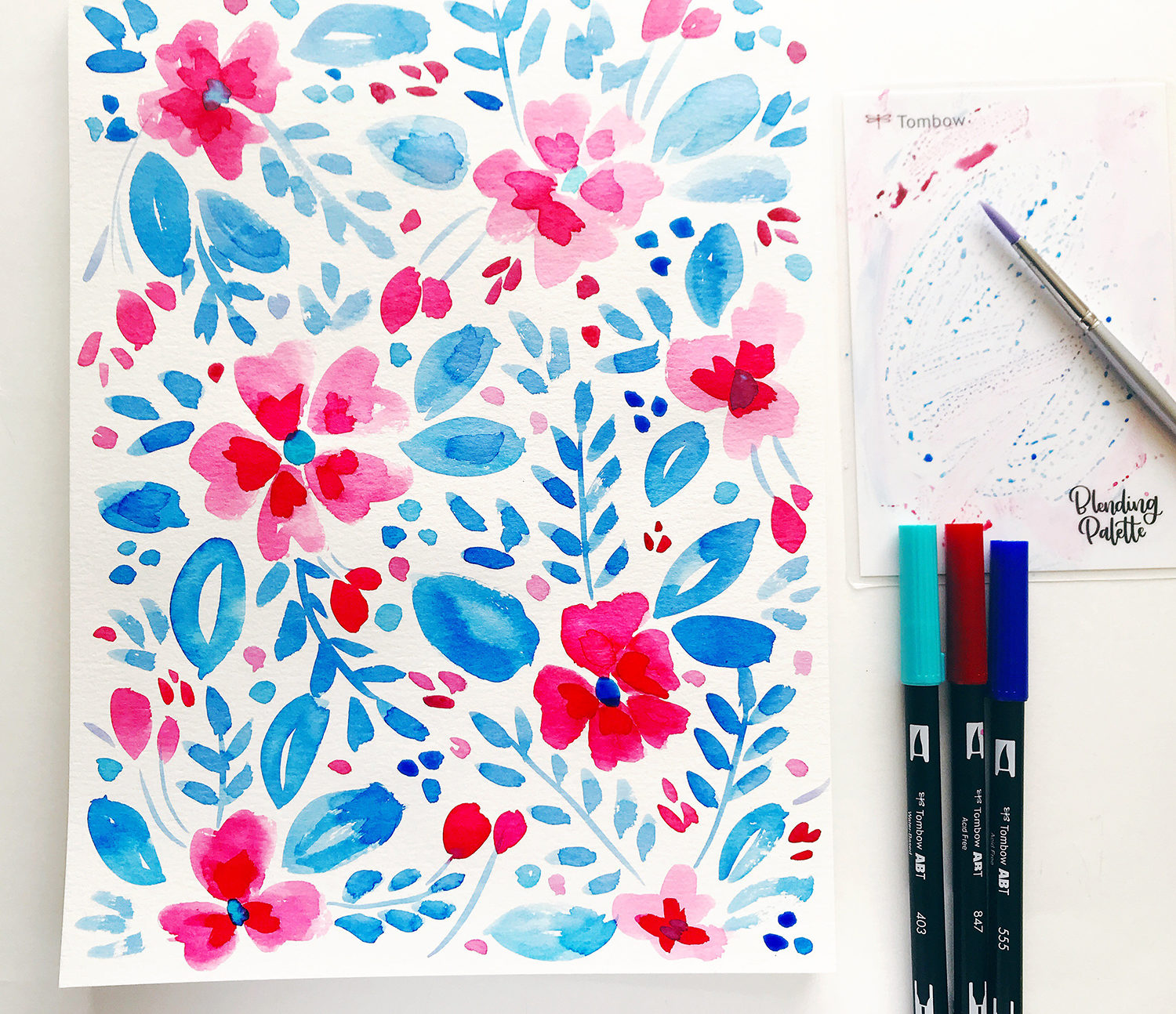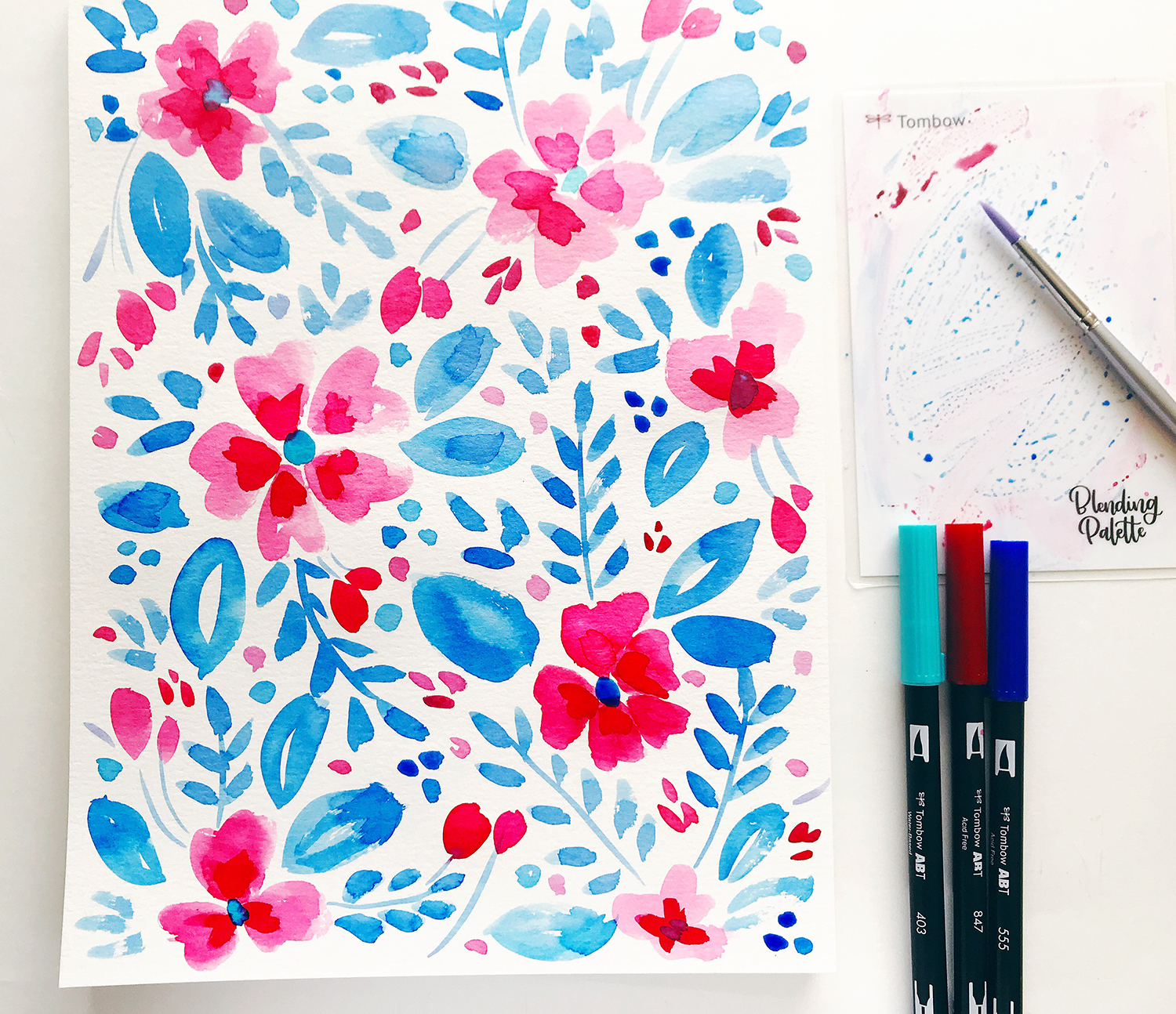 I hope you enjoyed this watercolor florals tutorial friends, Happy Crafting!
Smitha
Find me on instagram: @theshinynest
Find more of my tutorials on my blog www.smilingcolors.com