How to Decorate a Face Mask with Tombow ABT PRO
Hi Tombow friends, it's Natalie at Doodlecraft! Today, I am sharing a quick way to decorate your face masks. Tombow ABT PRO Alcohol-Based Markers are the perfect way to make your face covering unique to you. Decorate a face mask with the patterns and colors you love!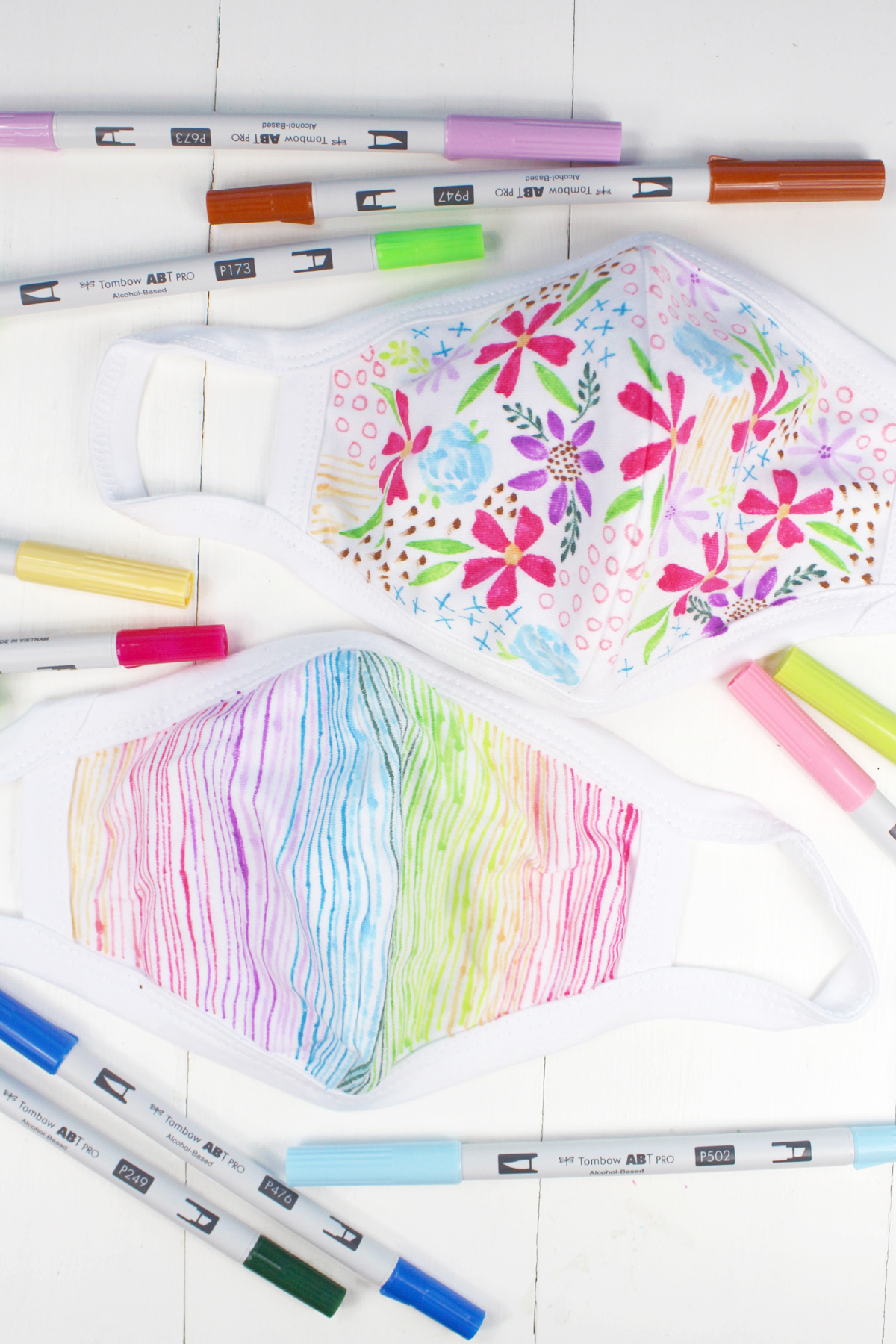 Tombow ABT PRO Alcohol-Based Markers color great on fabric. Wearing face coverings is the norm these days, so take a few minutes and decorate them. Great for kids heading back to school, teacher gifts or just wearing out for essential errands.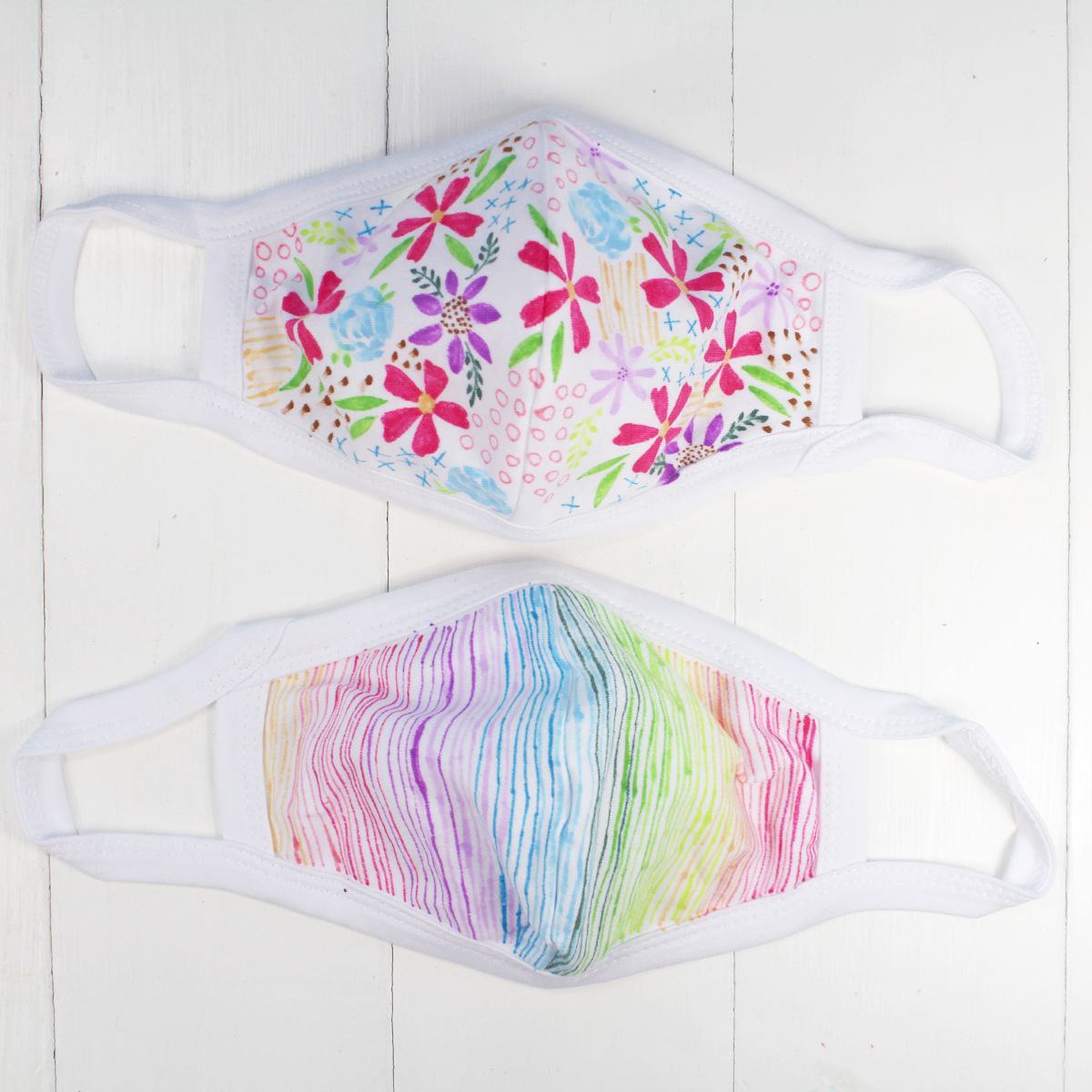 Supplies Needed to Decorate a Face Mask: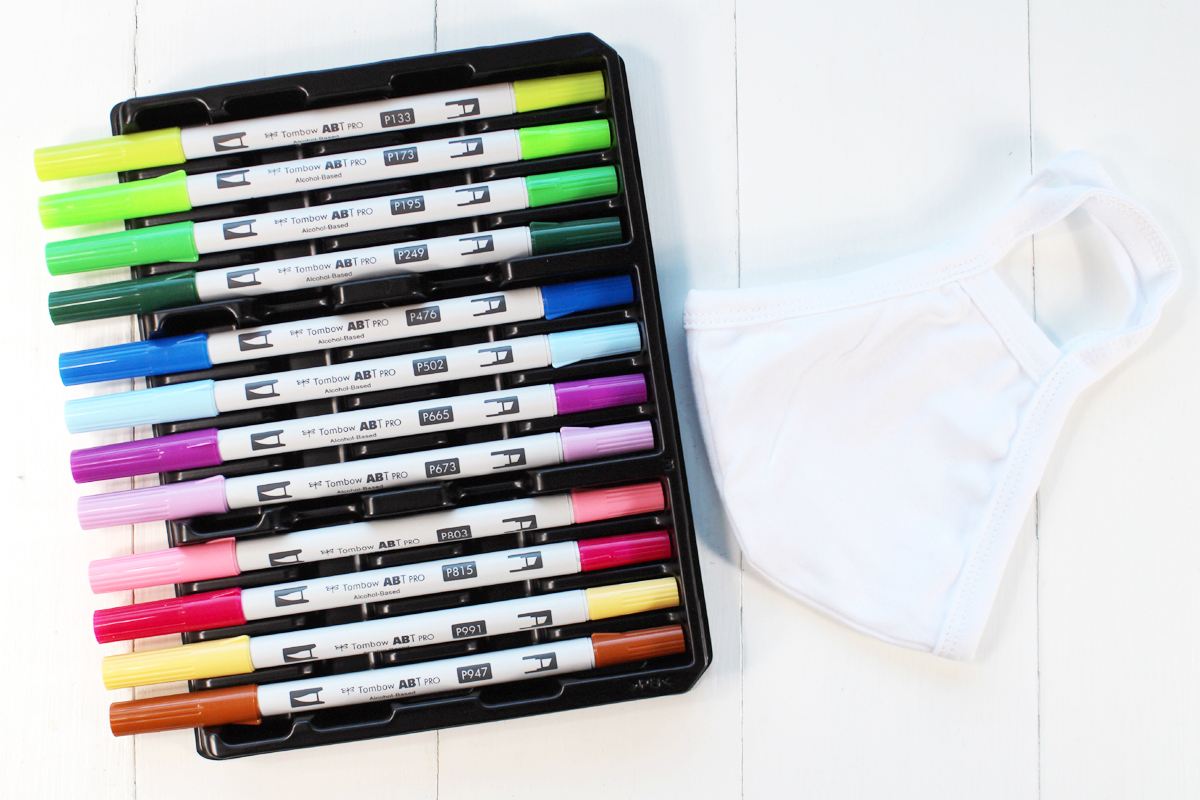 Floral Pattern Face Mask:
Begin by drawing a few yellow flower dot centers on the mask. I used the brush tip of the ABT PRO Marker. However, either tip will work.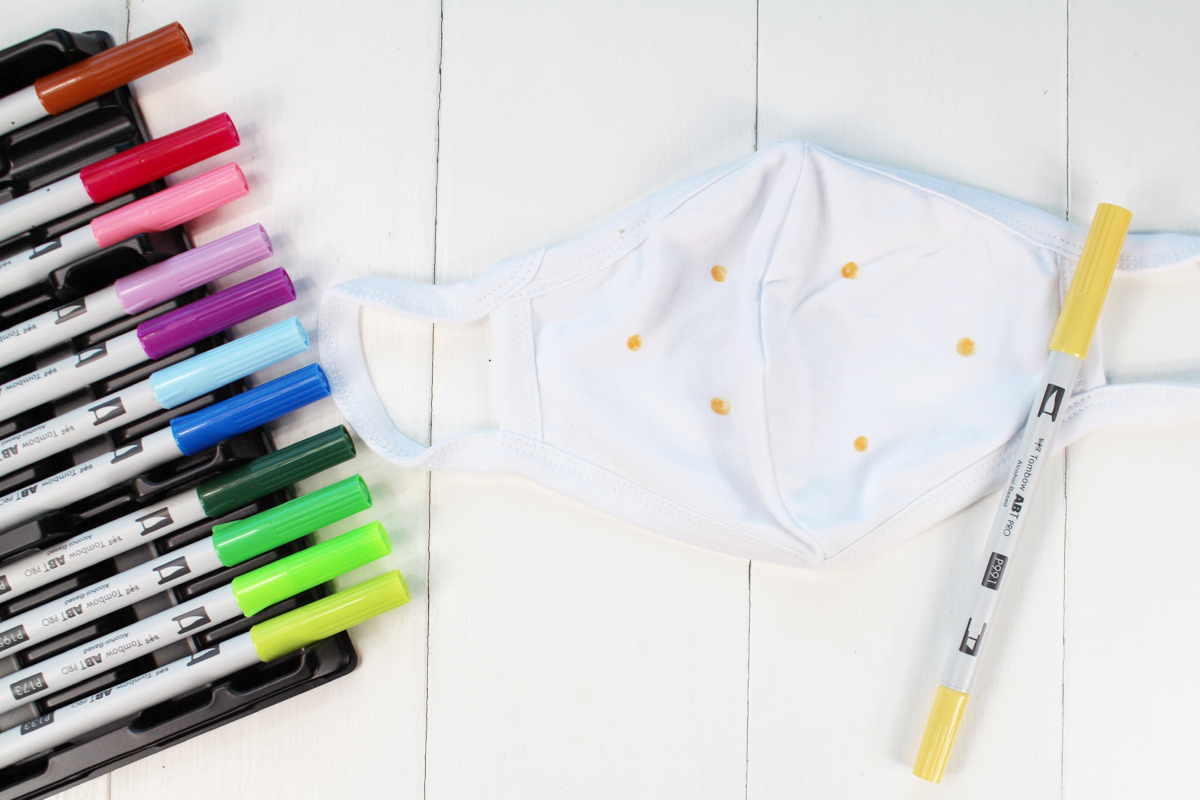 It works best if you stretch the fabric apart with your fingers while drawing. Keep the fabric firm.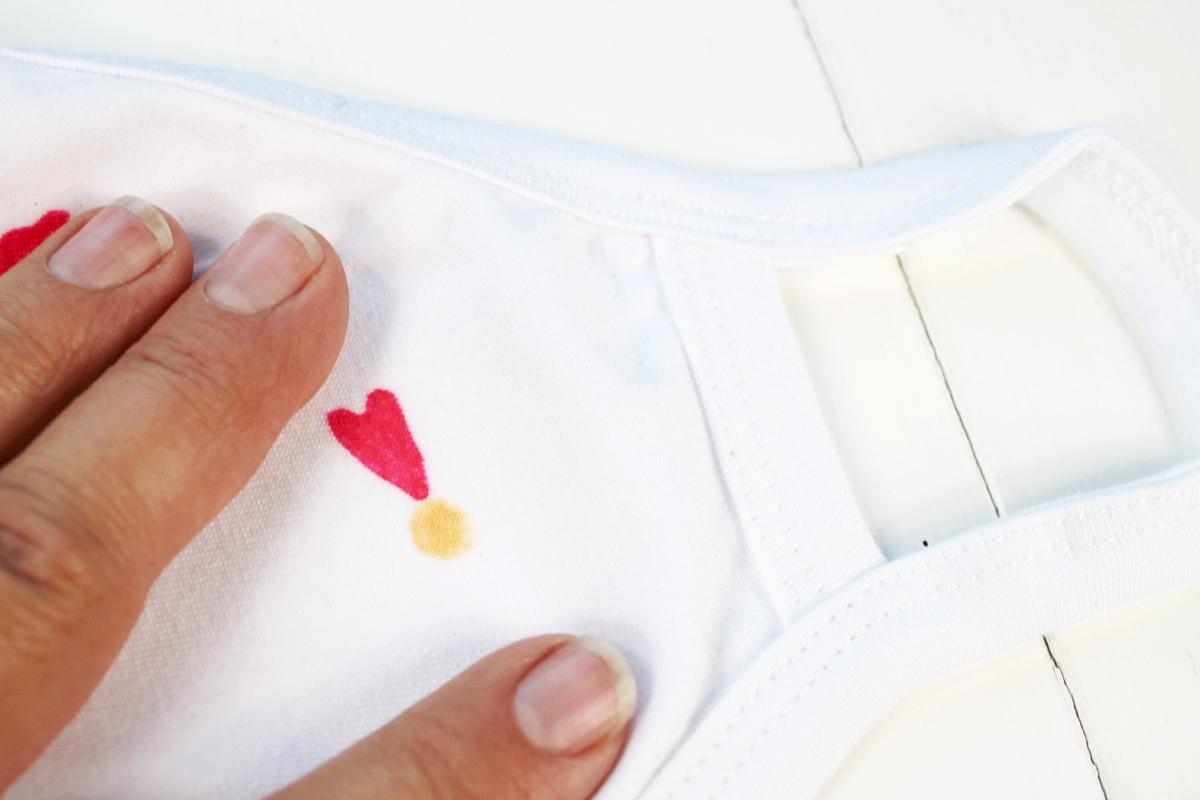 Then, add bright pink petals around the yellow flower centers.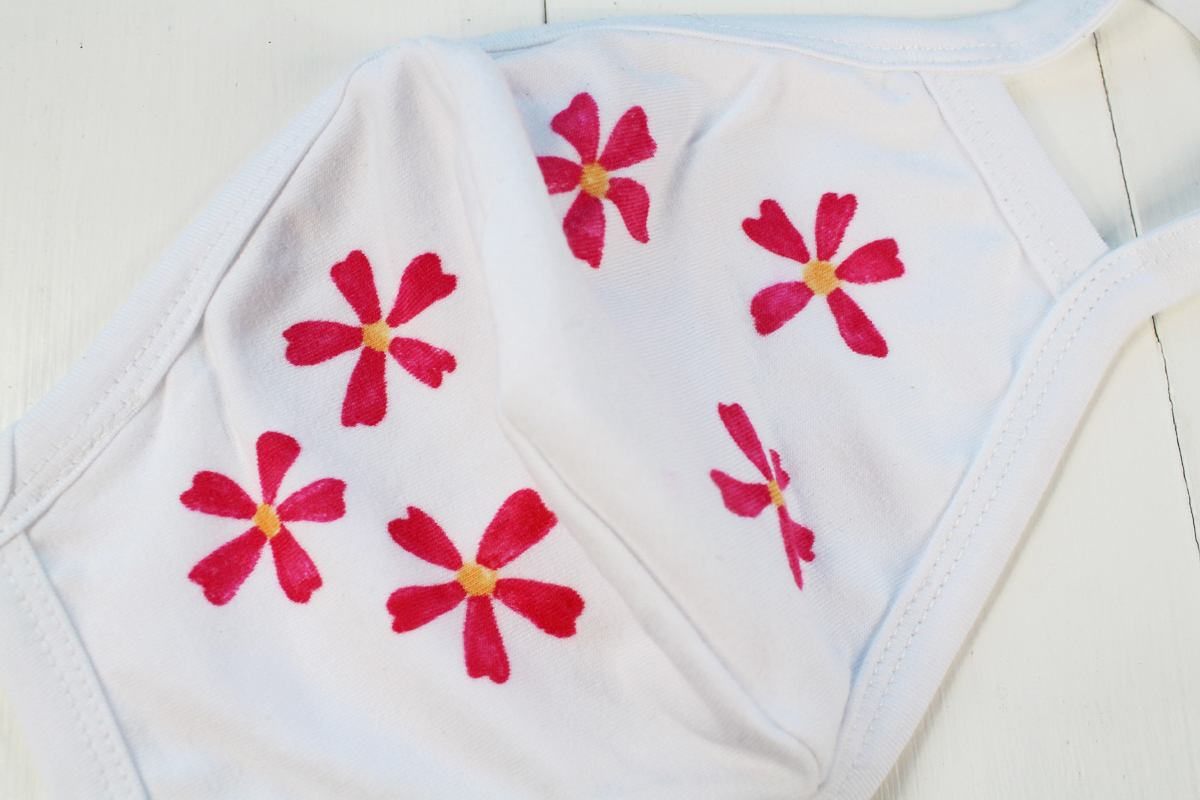 Now, add additional flowers in purple and long green leaves.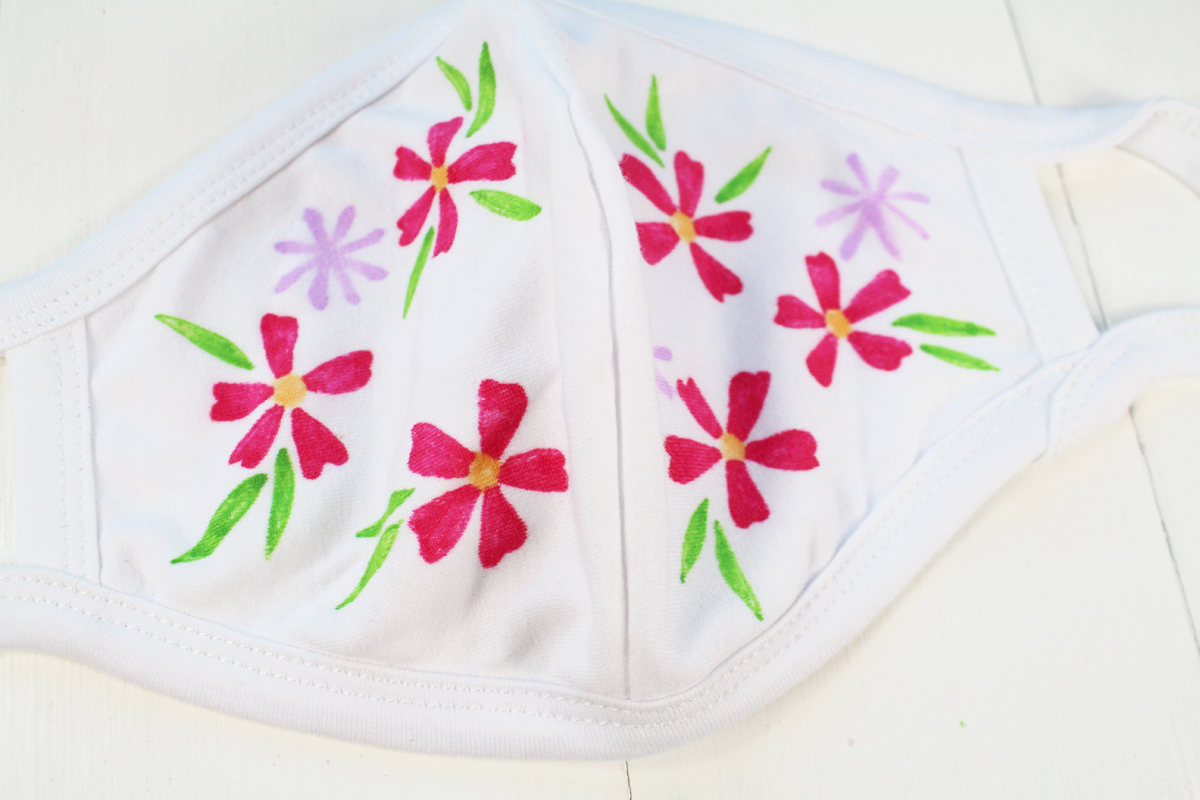 Use the brush tip of the light blue to add roses. Then, add vines, dots and other patterns.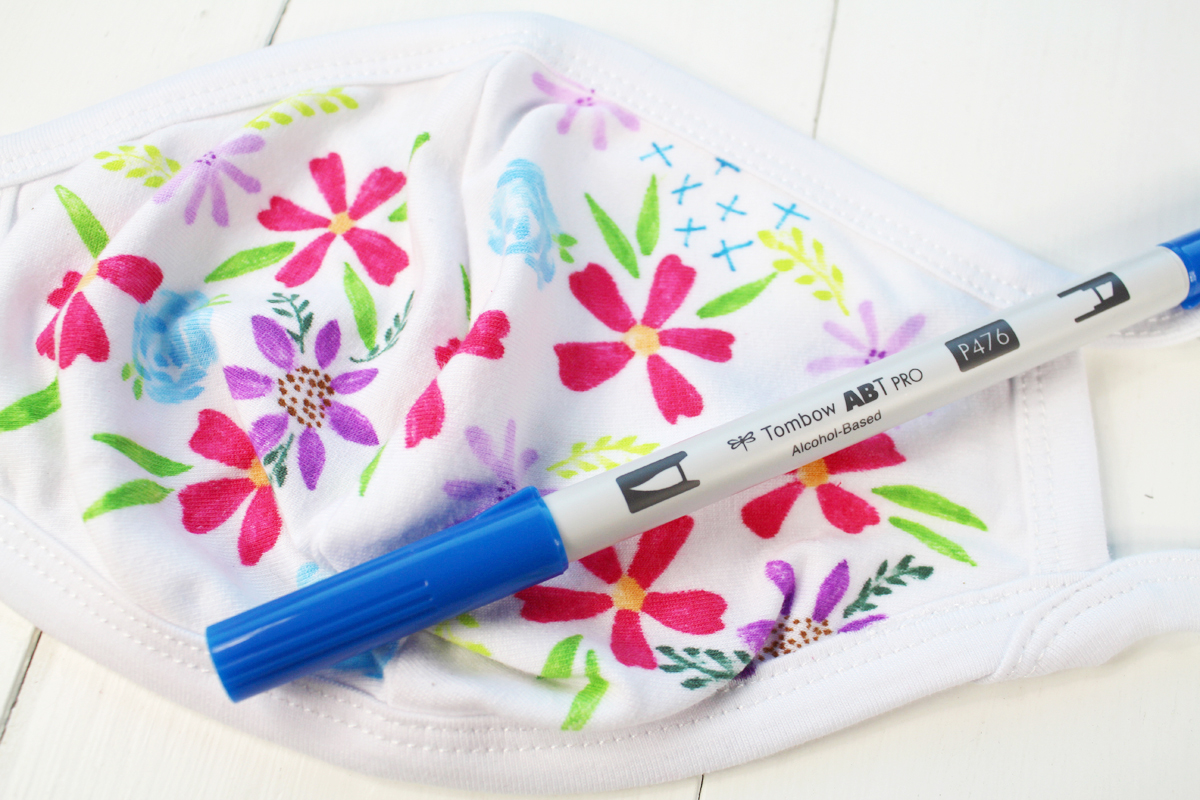 Fill the empty spaces on the mask with fun patterns and shapes. I did polka dots, lines, x's and stripes. Add some animal print with this fun tutorial by Ali LePere.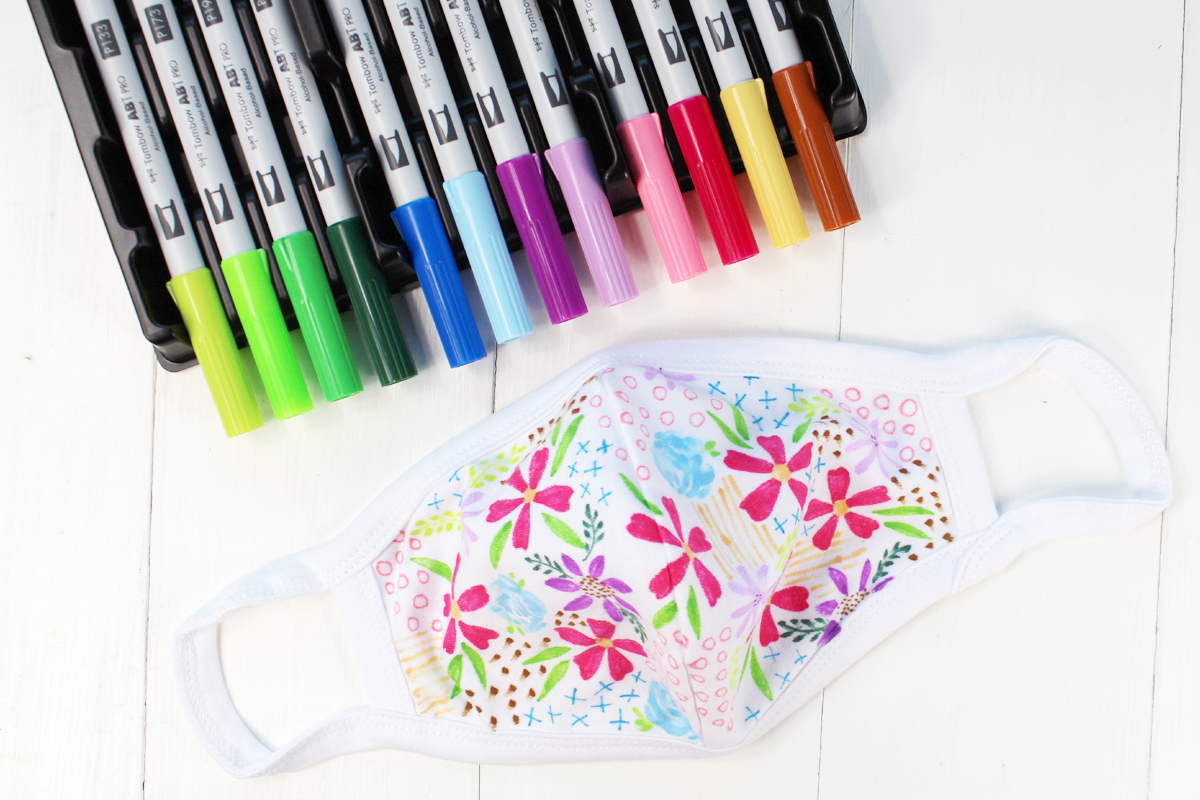 Striped Face Mask:
Begin by stretching the mask firmly with the non-dominant hand and then draw strips. Getting precise stripes is very difficult, so keep them loose. Vary the size, thickness and different widths apart.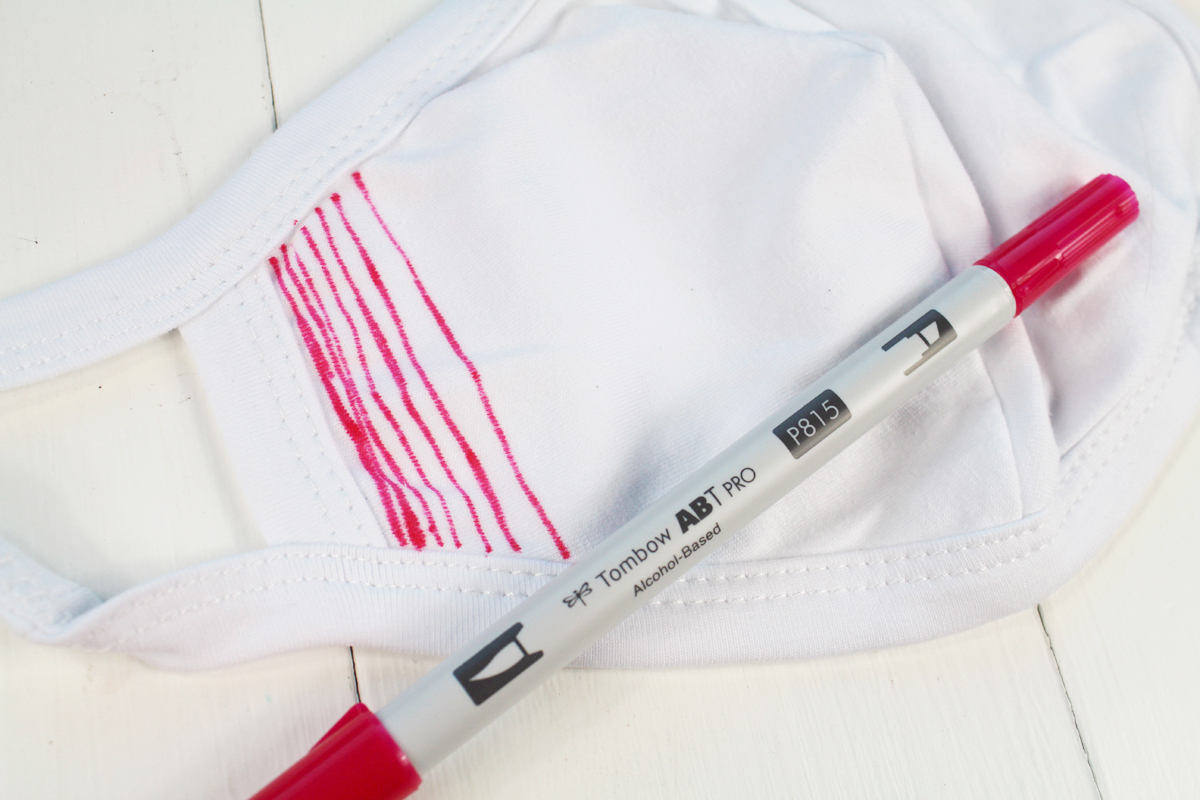 Then, fill the next color of lines in between some of the first colors. Then, repeat the process for the next colors all through the face mask.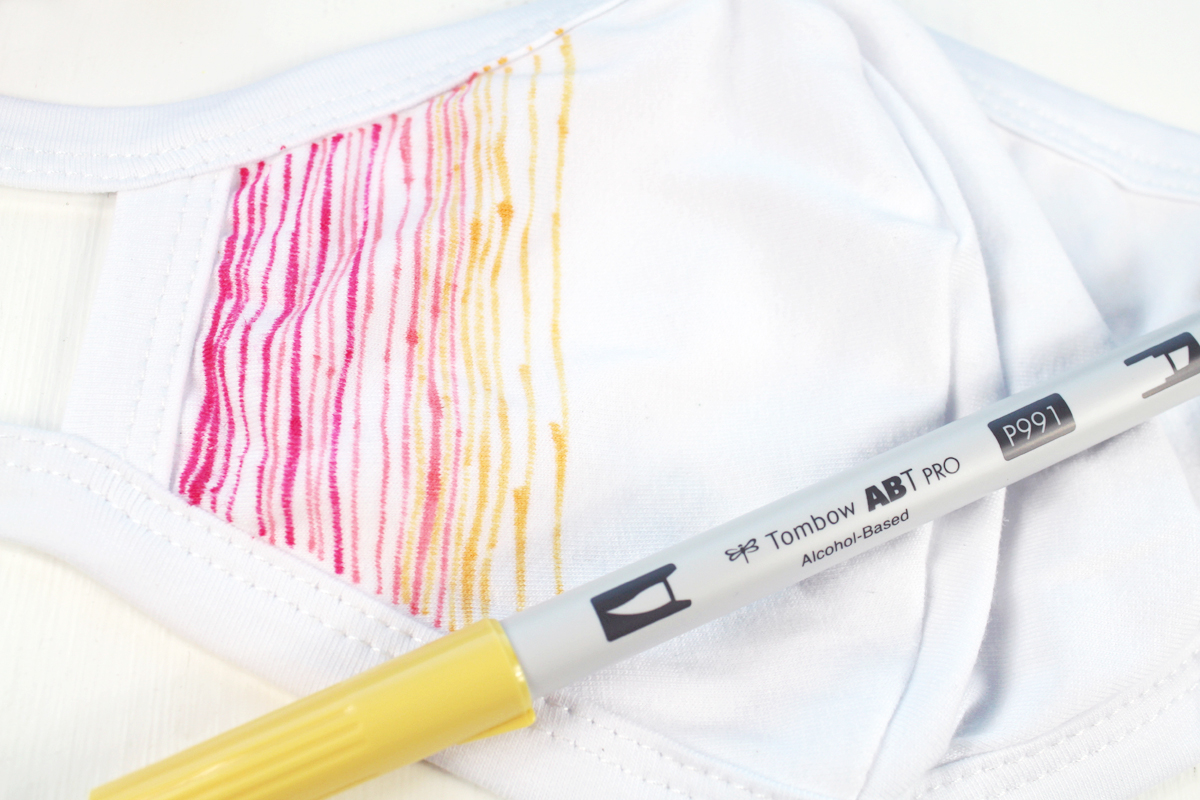 Rotate through all your favorite ABT PRO Marker colors to make a cool rainbow effect across the mask.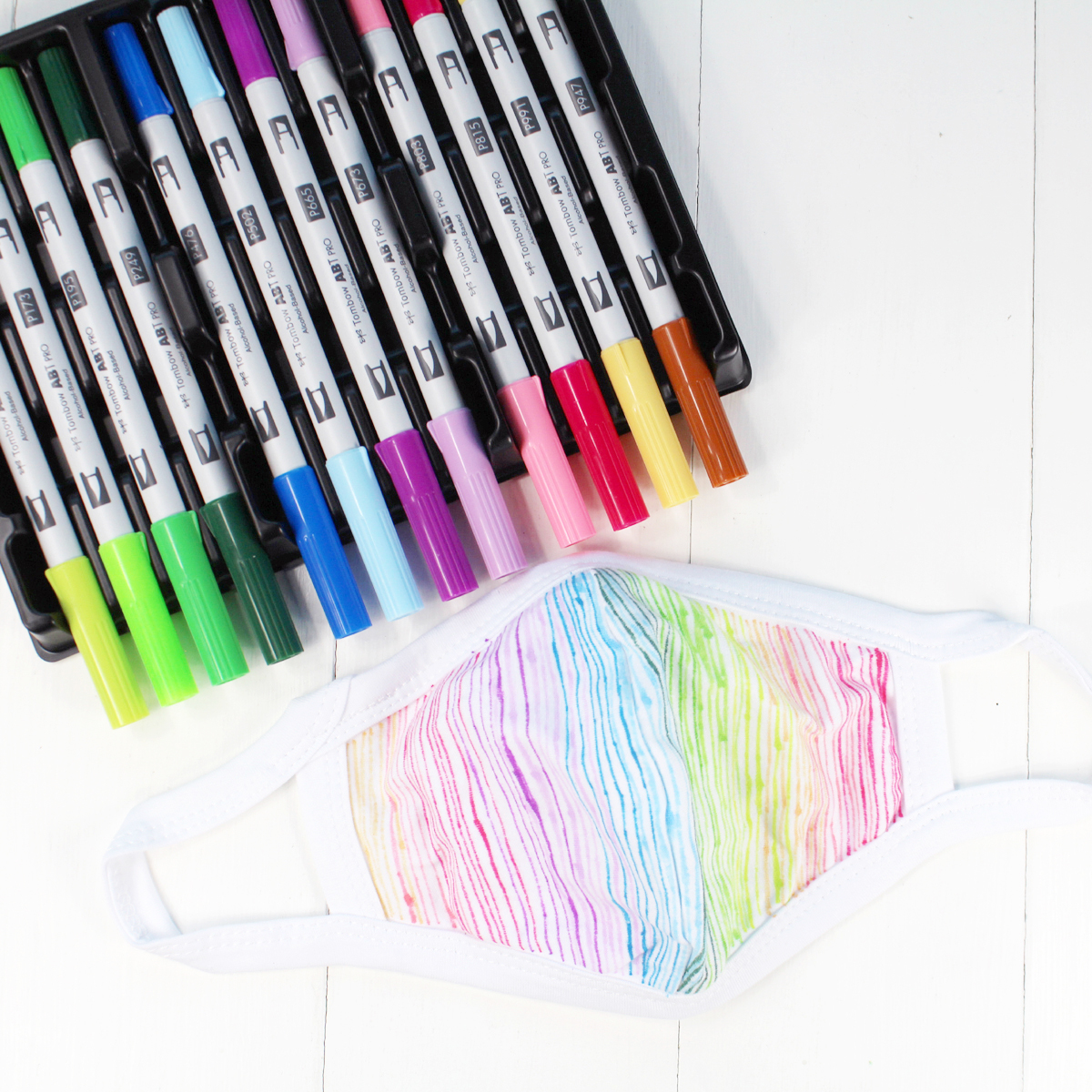 Since these markers are alcohol- based, they will smell a little. Set the masks aside for 24 hours to let the scent disperse. Then, the custom face mask is ready to wear!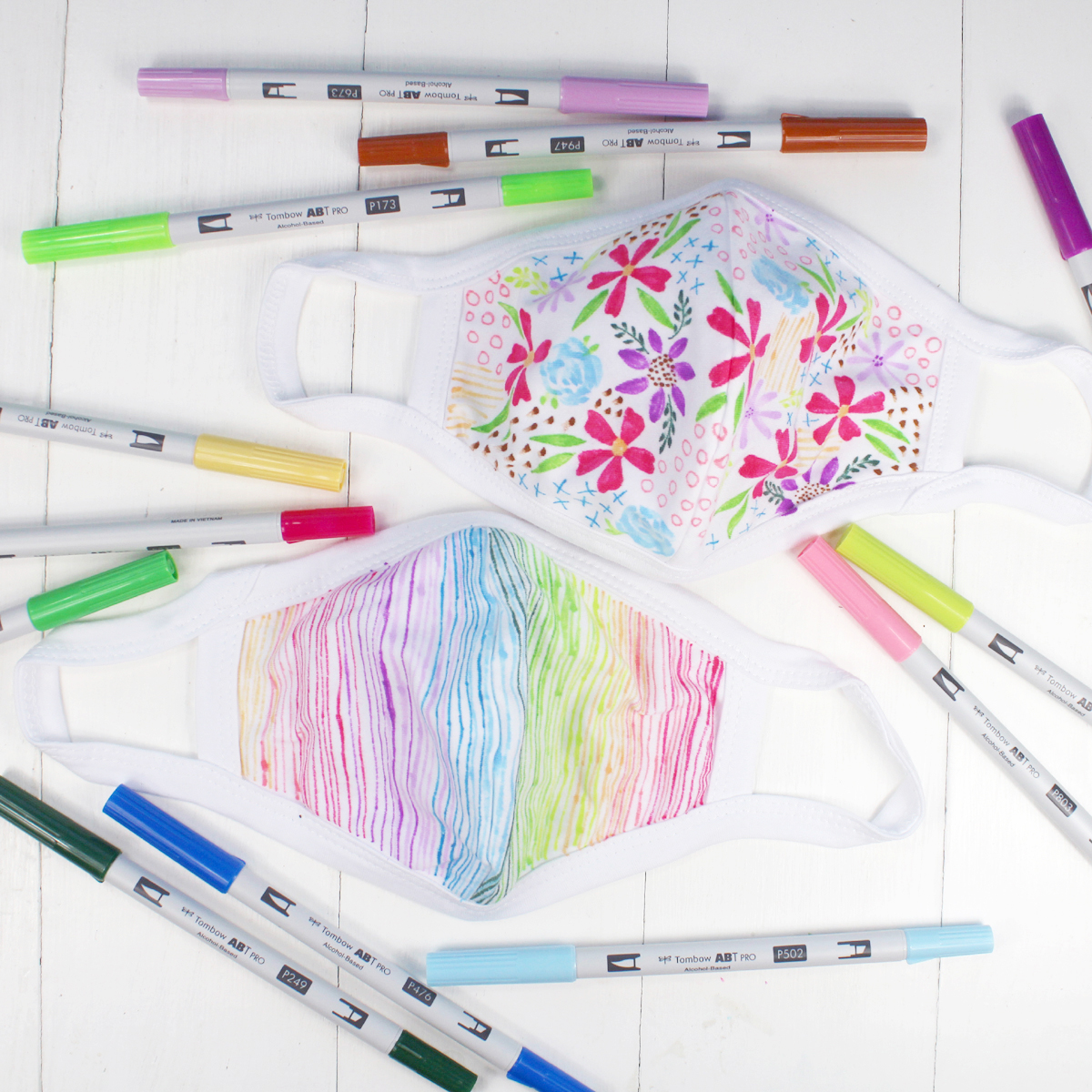 Decorate a face mask using Tombow ABT PRO Alcohol-Based Markers and share it with us on social media! Be sure to tag @tombowusa and @doodlecraft so we can cheer you on!