Hey friends, this is Jennie! Every December for the past seven years I've joined a project called December Daily®. This project focuses on stories that happen during the month of December or the holiday season, your choice! I mostly document holiday related stories. This is one of my favorite projects and one that takes up a lot of adhesives! My kids look through the album often, so I have to make sure everything is glued to endure little hands that are a bit rough. In this post, I'm going to share the best adhesives to use on your December Daily® and how to use them.
Tombow Xtreme Adhesive
The Tombow Xtreme Adhesive is a rock star! This adhesive works perfect on unusual and difficult surfaces. You can use it with plastic like these page protectors. I glued this to the cover of the album so I could pull out this calendar and add events every day.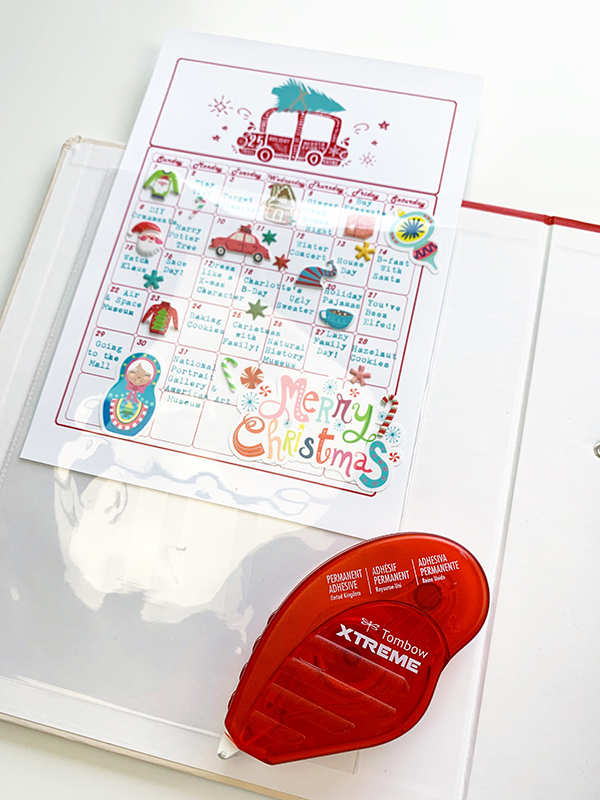 Even with volume, this adhesive works perfectly.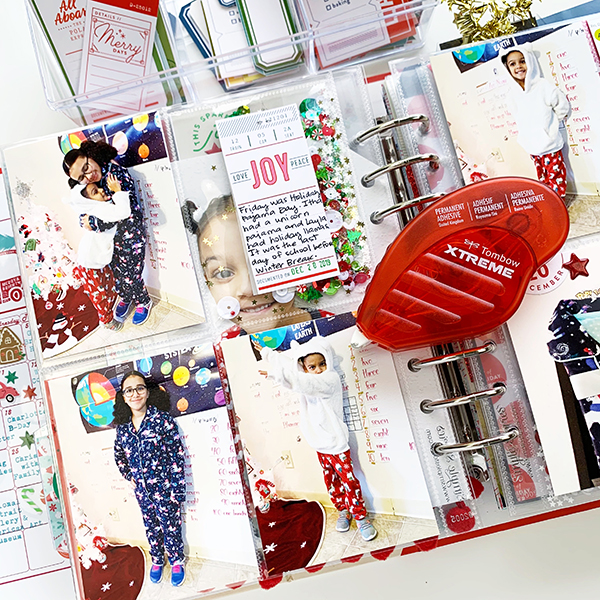 The Tombow Xtreme Adhesive is the only one I trust with this job.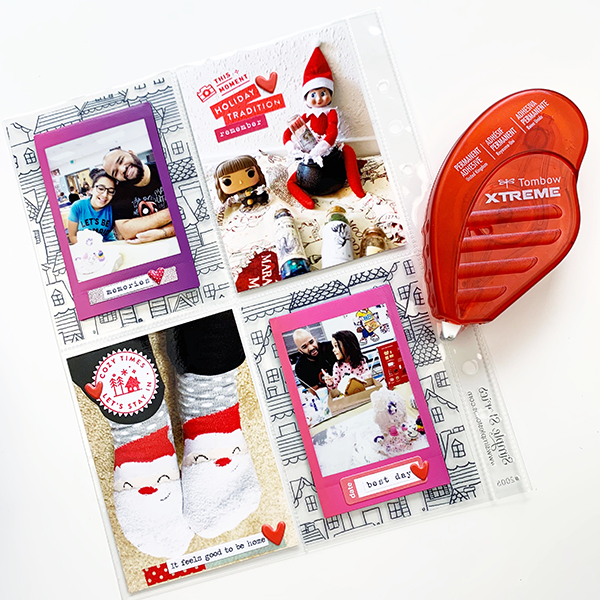 Tombow MONO Multi XL Liquid Glue
The Tombow MONO Multi XL Liquid Glue is the best adhesive for fabric, felt or trims. Apply a light layer of glue and give it a few seconds to dry before adding it to the page.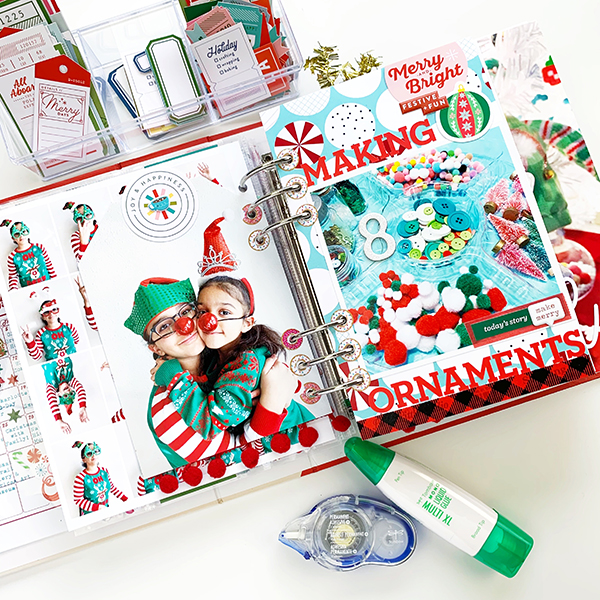 Tombow MONO Aqua Liquid Glue
The Tombow MONO Aqua Liquid Glue should be the go-to glue of die cutting fans. The glue dries clear so there is no sticky mess when you use a little bit too much. Thanks to the fine tip there is very little chances of a mess. You can also use it to decoupage items like postage stamps or paper napkins.
Tombow MONO Adhesive Dots
The Tombow MONO Dots Adhesive  is repositionable but eventually sets permanently. Great when you are not 100% sure if you are happy with the position of the items in your project. I used it to set the top layer on the transparency while I added the same die cut shape on the back. This page is a "paper sandwich." I have two die cuts, three layers of tulle and a transparency. I used the Tombow Xtreme Adhesive to set the tulle on the paper die cuts. Once I had the die cut glued to the tulle, I applied the back die cut with the Tombow Xtreme Adhesive. For the one on the front, I put the die cut face down, added one layer of tulle, the sequin mix and then another layer of tulle. Put the transparency on the die cut while it's face down.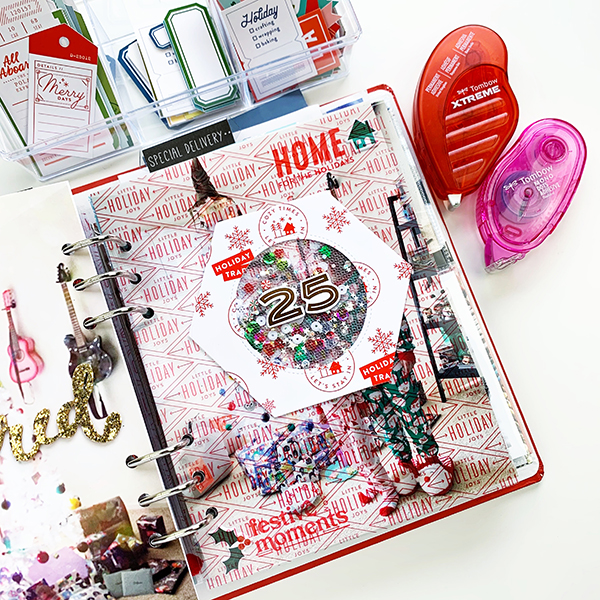 Tombow USA has sales all the time! Make sure you subscribe to their newsletter to be notified! Share your Tombow Adhesive love with use using the hashtag #tombowusa!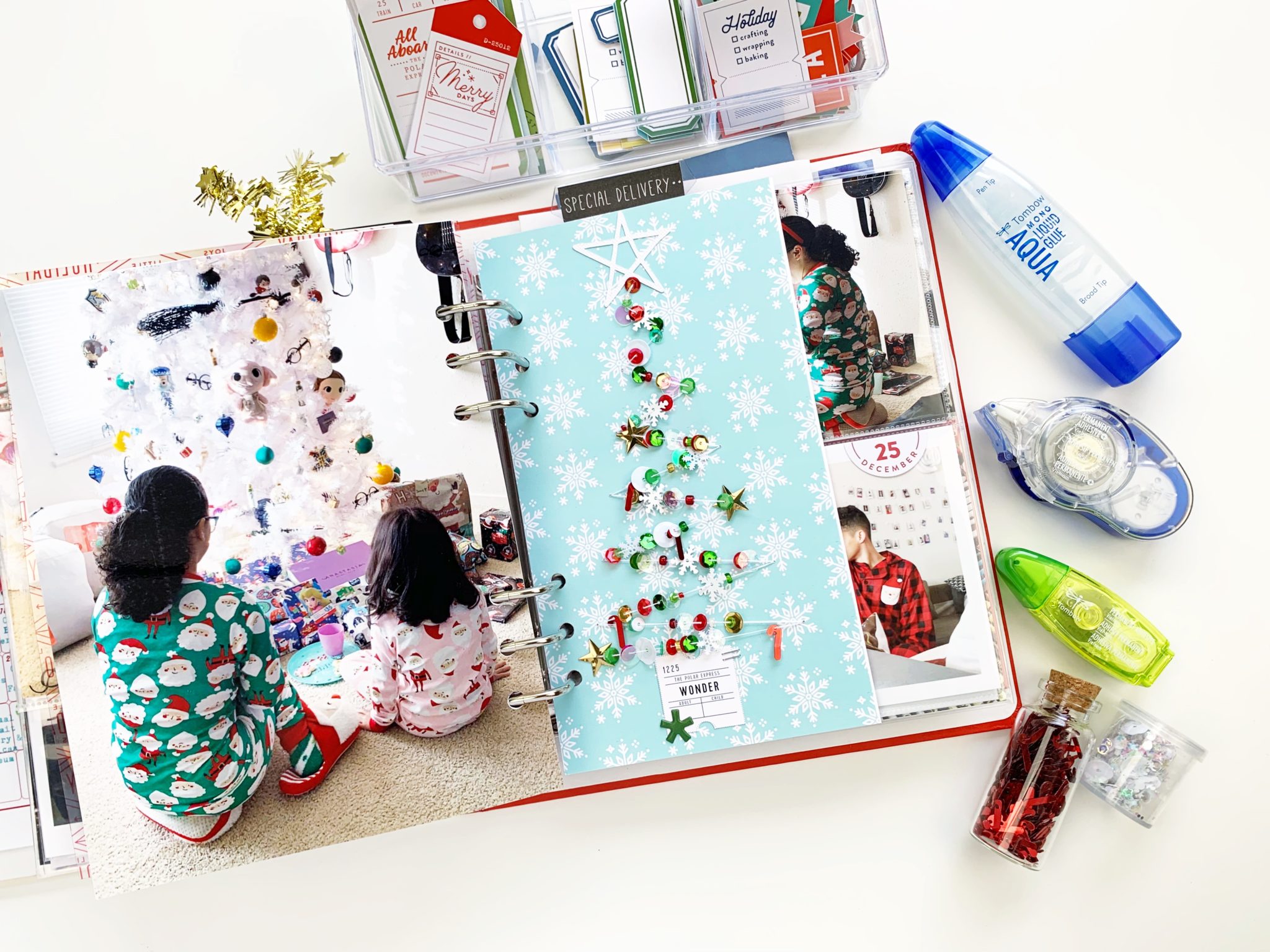 You can watch a very detailed flip through of my December Daily® 2019 album HERE. I also explained how I used the adhesive thought the album.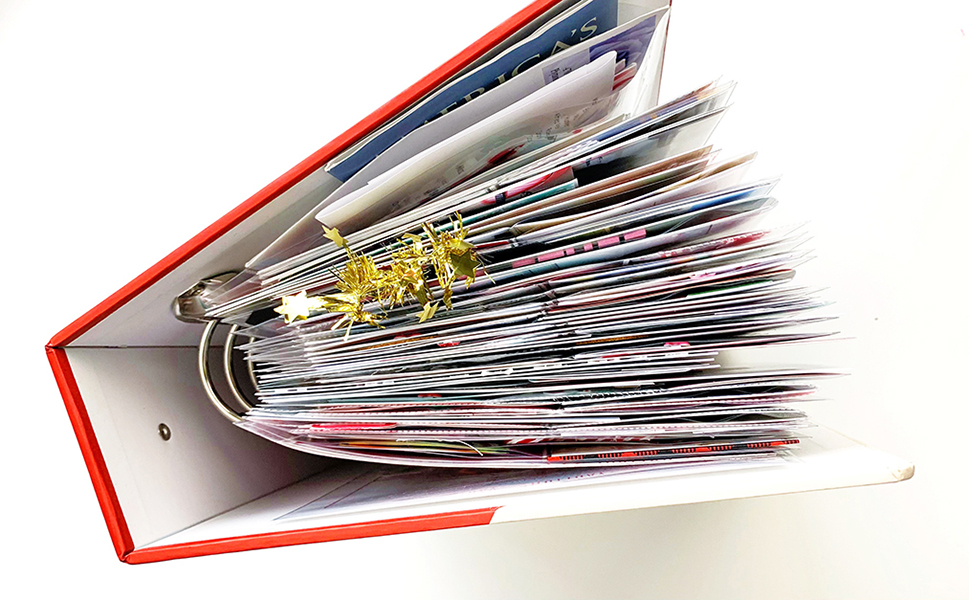 I hope you found this adhesive guide useful! Take care!