Hello friends, Adrienne from @studio80design here! The Tombow Design Team is excited to celebrate Black artists for Black History Month. I am here to talk about one of my favorite artists: Jessi Raulet from @ettavee! I love her use of bright colors and her abstract art is so inspiring! She advocates for inclusivity and the notion that everyone can create. I wanted to highlight her and use her as inspiration to create an abstract rainbow background.
Tools you'll need: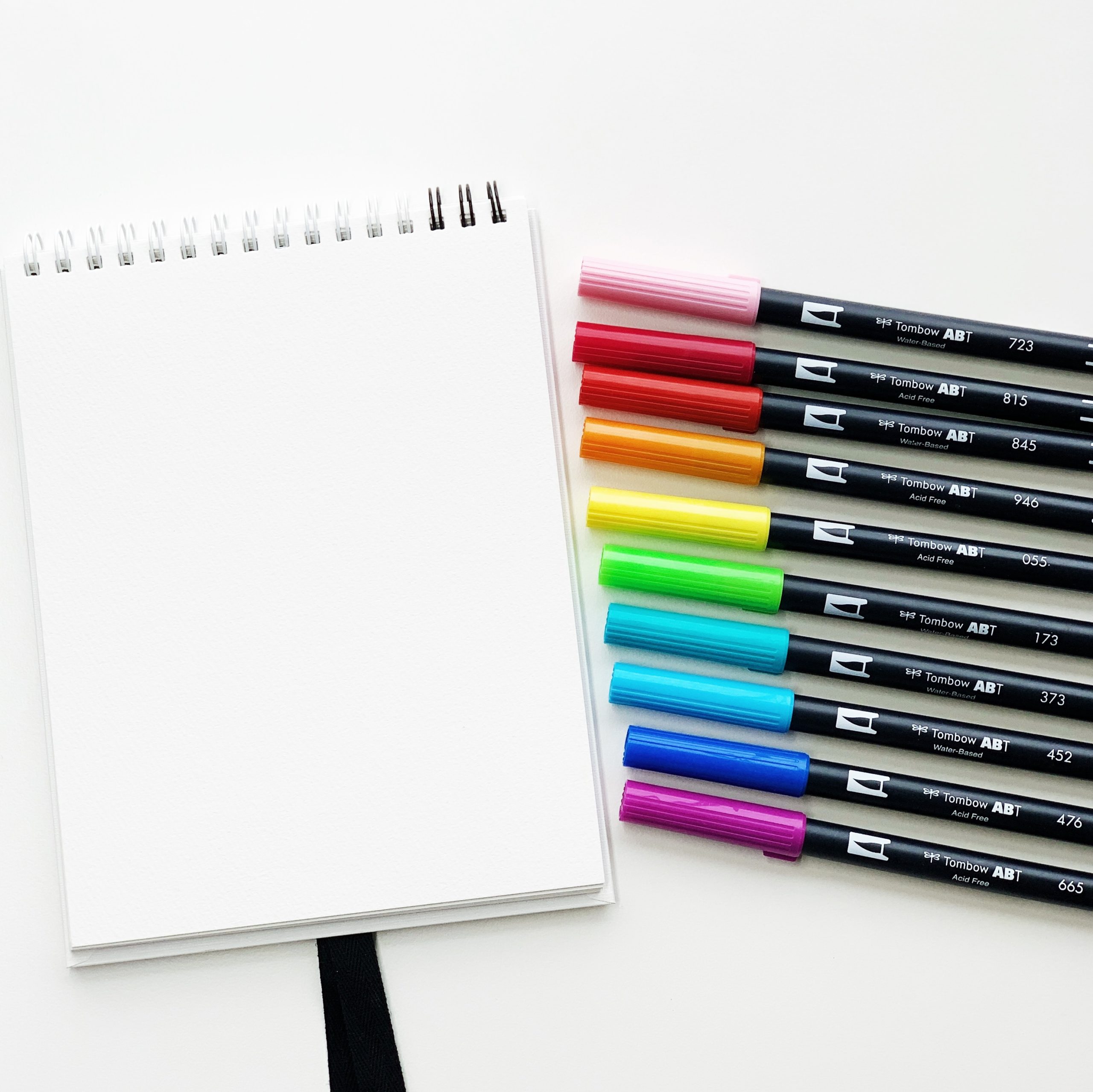 Step 1
First, set out all of your rainbow colors of Dual Brush Pens! Grab your lightest pink shade and draw several vertical abstract strokes on your paper using the brush pen tip. I'm using watercolor paper because I like how bright the colors are on the paper. You can also use marker or mixed media paper!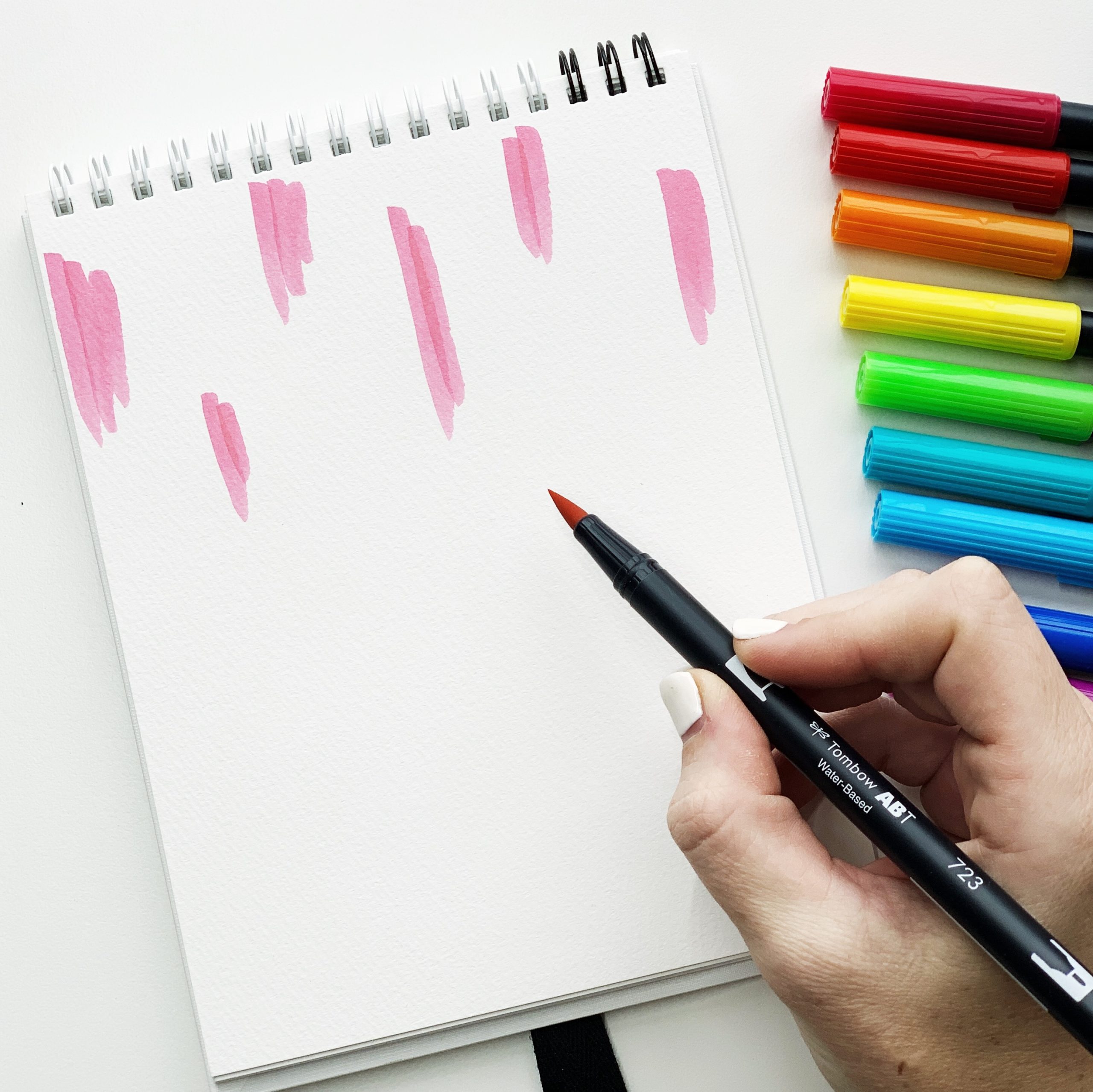 Step 2
Continue to work your way down the rainbow, placing vertical strokes randomly around your page.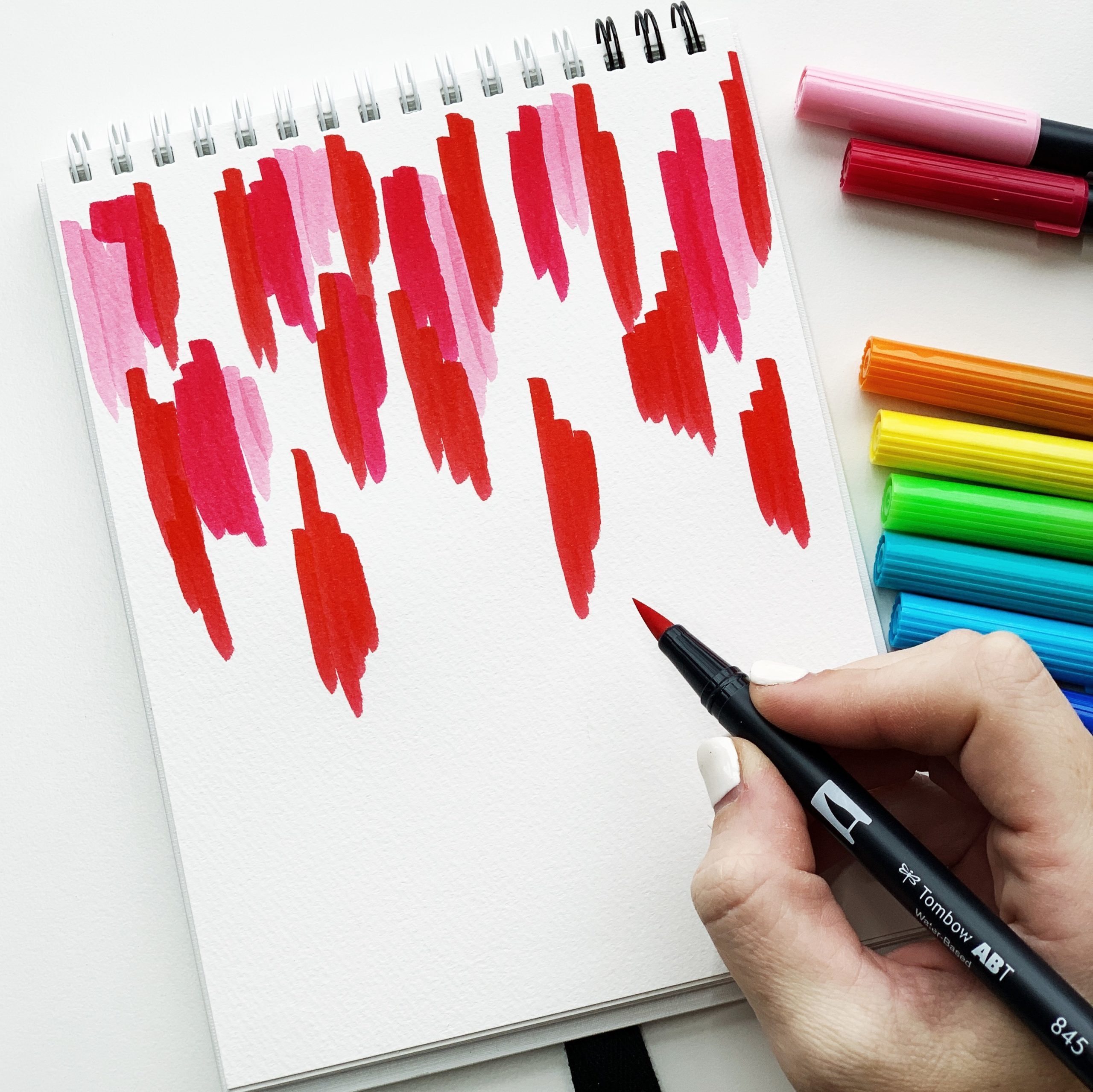 Step 3
As you work your way down the rainbow, make sure to blend the colors up to fill in any empty spaces.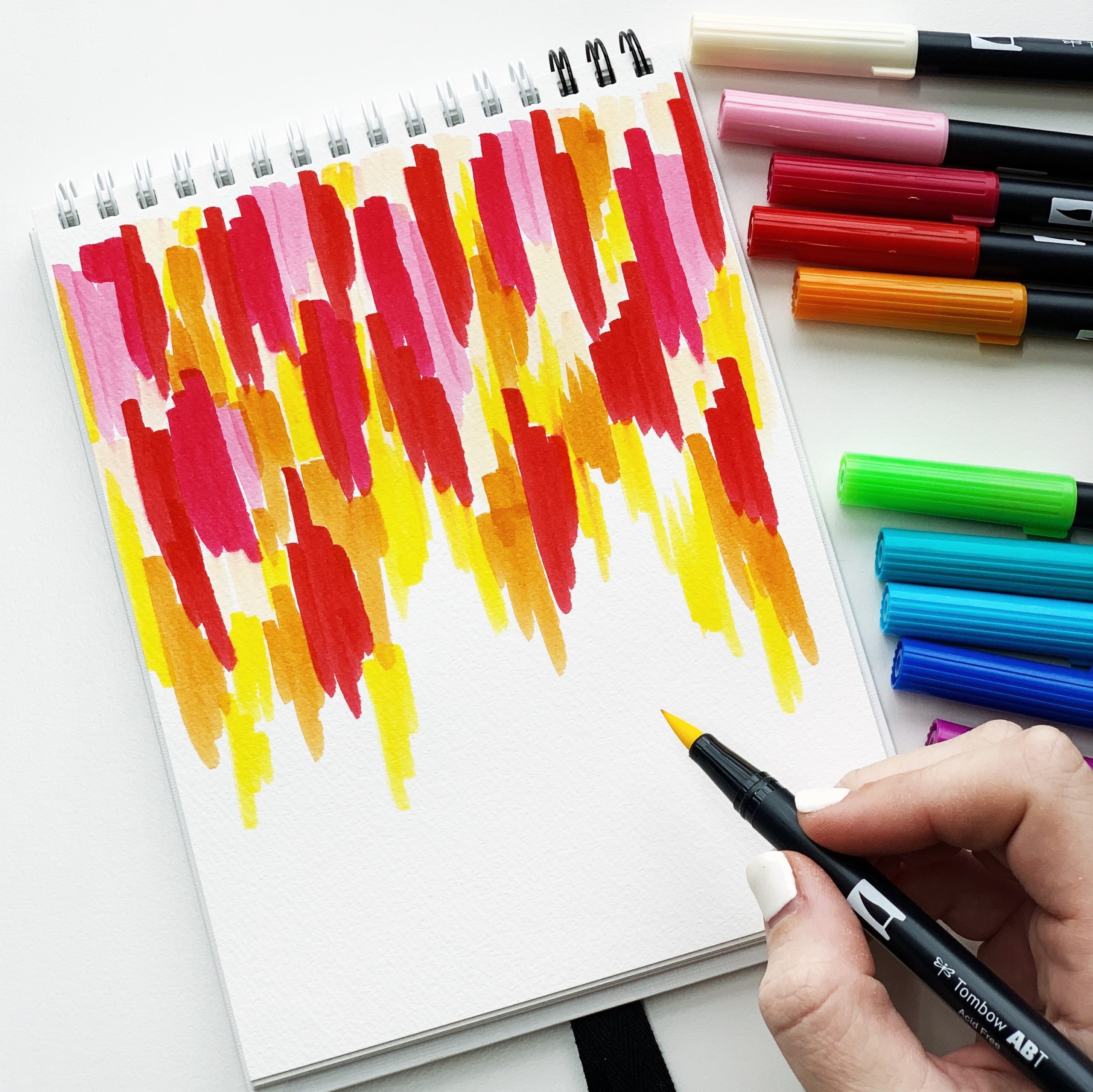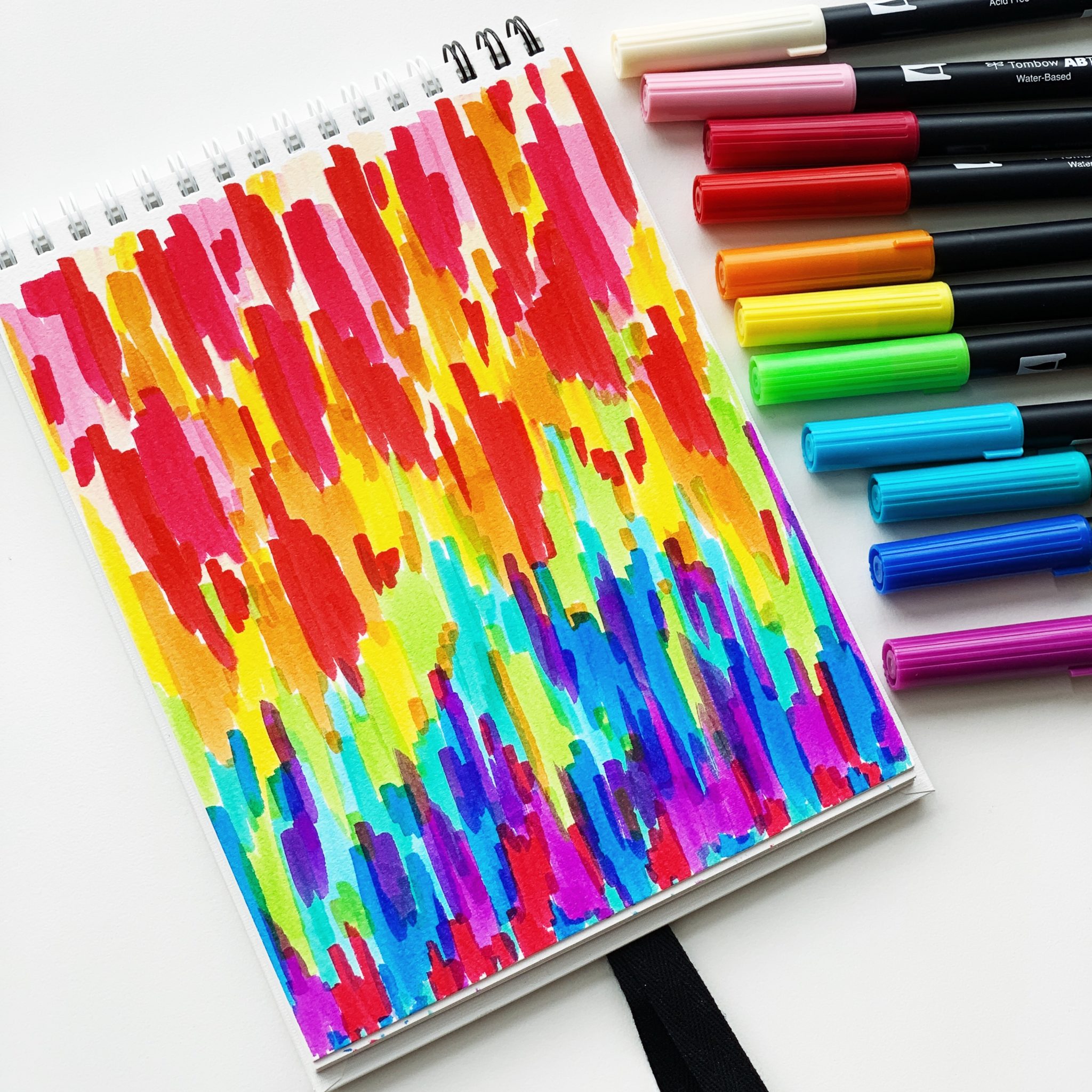 Step 4
"There is room for all of us." I love this quote by Jessi and wanted to write it on my abstract rainbow background. I used a black Dual Brush Pen to write it out and then used the fine tip to draw in a shadow on the right side.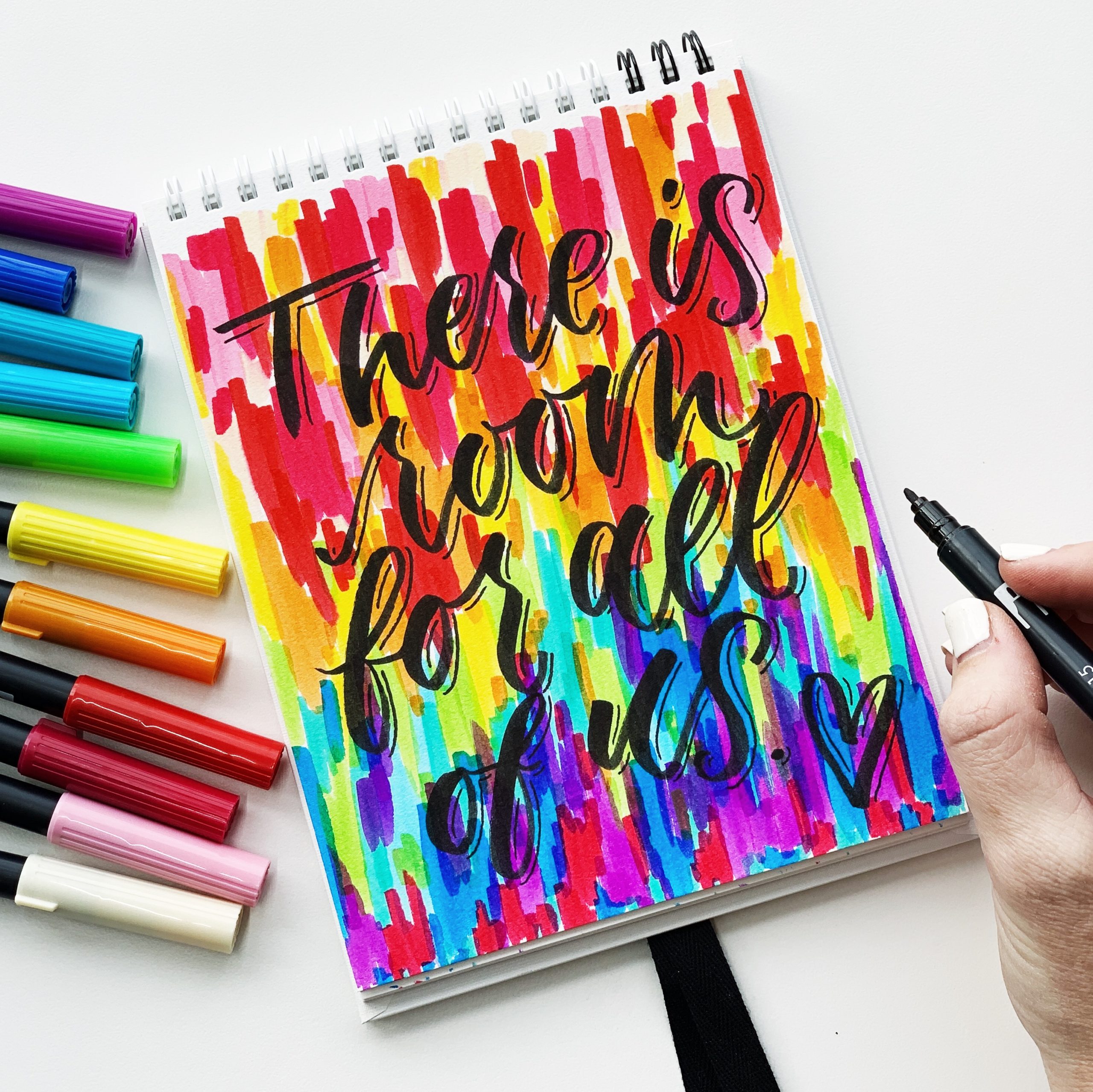 Step 5
The last step is to use a gold gel pen to add small embellishments around the page. Jessi always adds gold or metallic accents to her work to make them pop and I love it!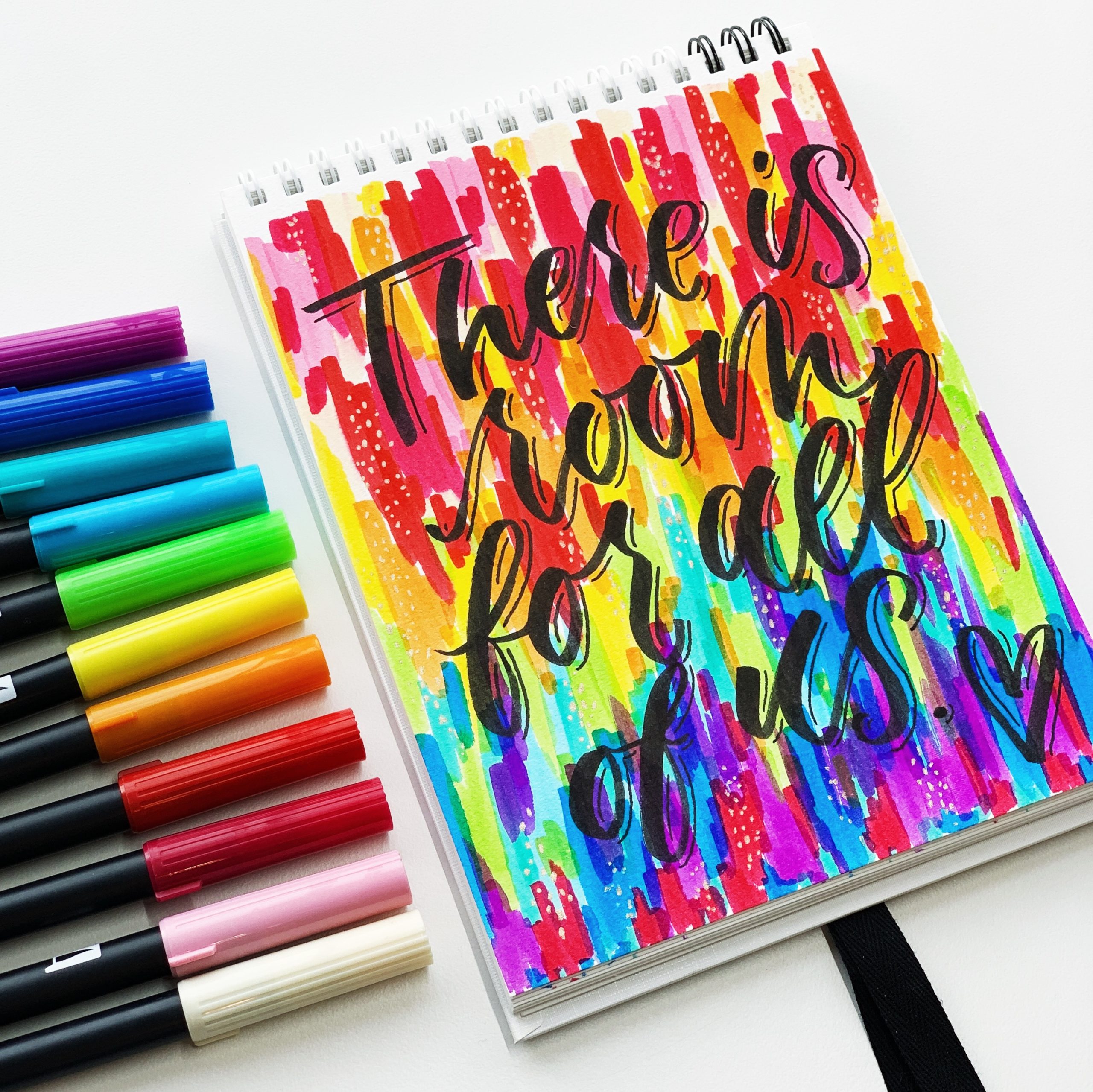 That's all! Thank you for visiting today! I hope you find this abstract rainbow tutorial helpful and you give it a try! Make sure to go check out @ettavee and show her some love! For more inspiration like this, follow me @studio80design!