Ali LePere here and this month the Design Team is celebrating Black artists for Black History Month. As a lover of colorful mosaic art, I decided to draw inspiration from the work of Alma Thomas.
Alma Thomas was a North American abstract painter who was heavily inspired by nature. Although she was artistic for most of her life, she only began painting seriously after a long career as a public-school art teacher. Most of her works include circular or stripe mosaic patterns and a vibrant use of color.
I'm going to show you how to make simple watercolor mosaics inspired by Alma! Let's get started!
Materials
Scissors
Two pieces of bristol, mixed media, or watercolor paper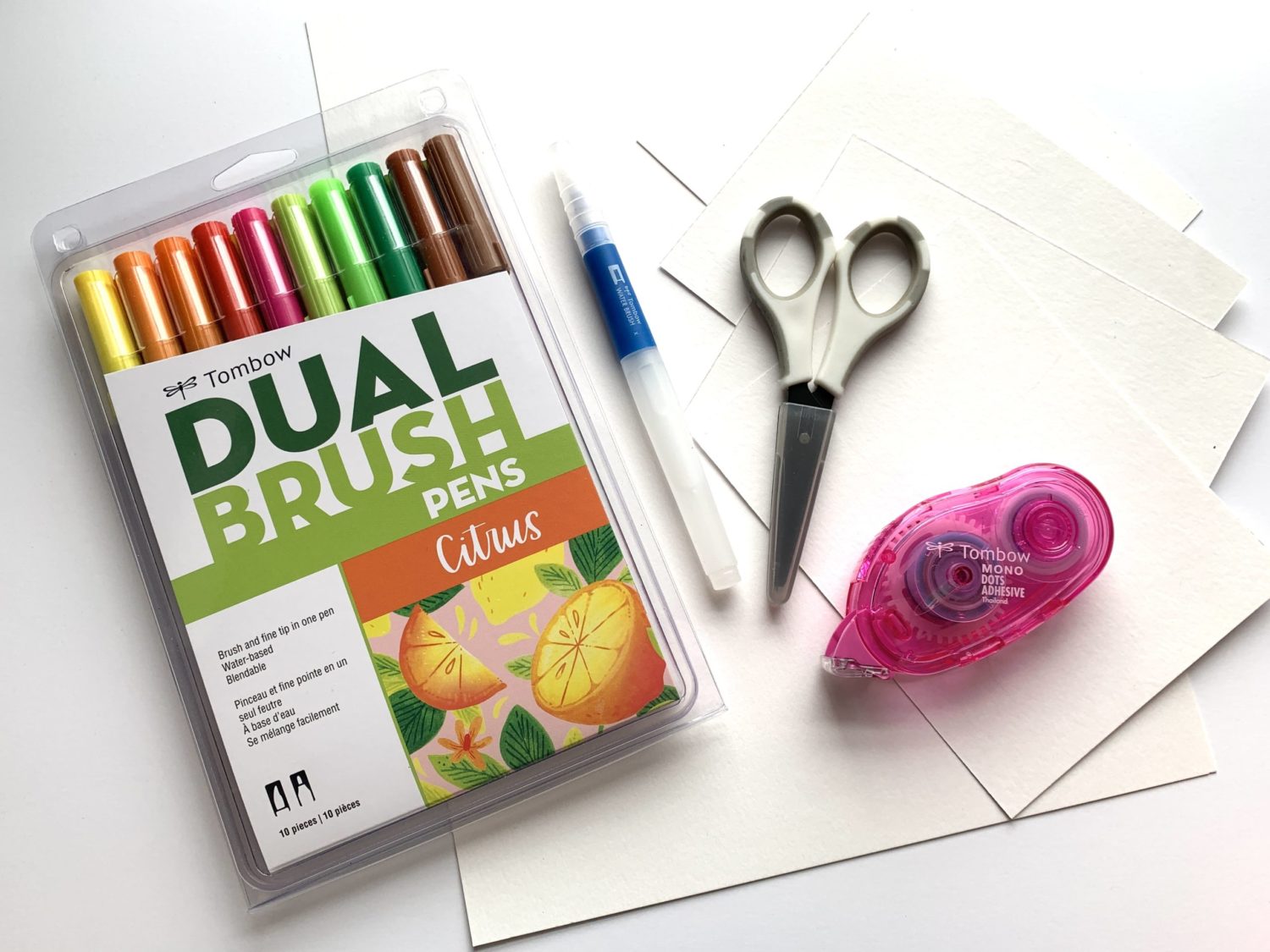 Step 1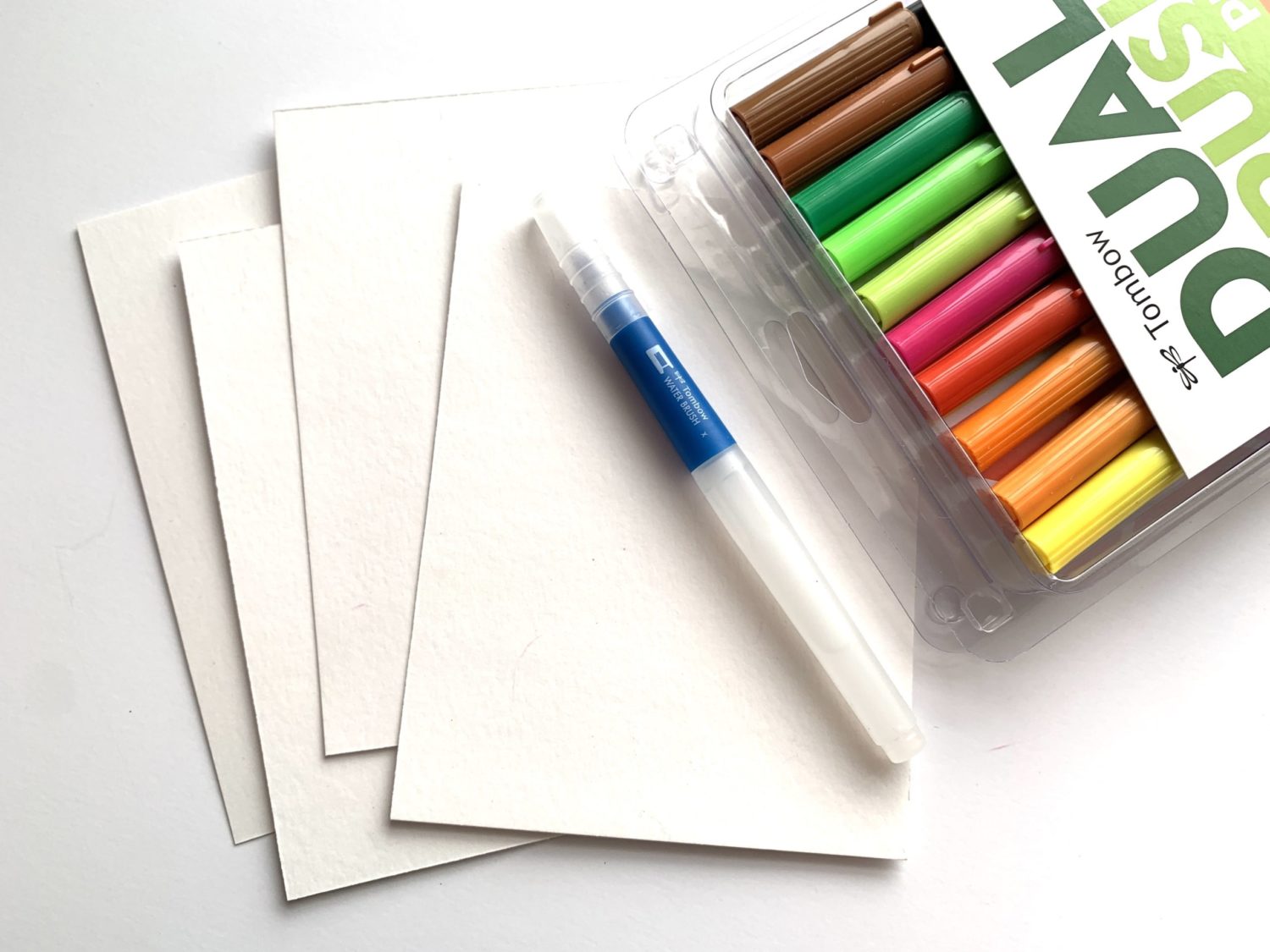 I cut one of my pieces of paper into four pieces.
Step 2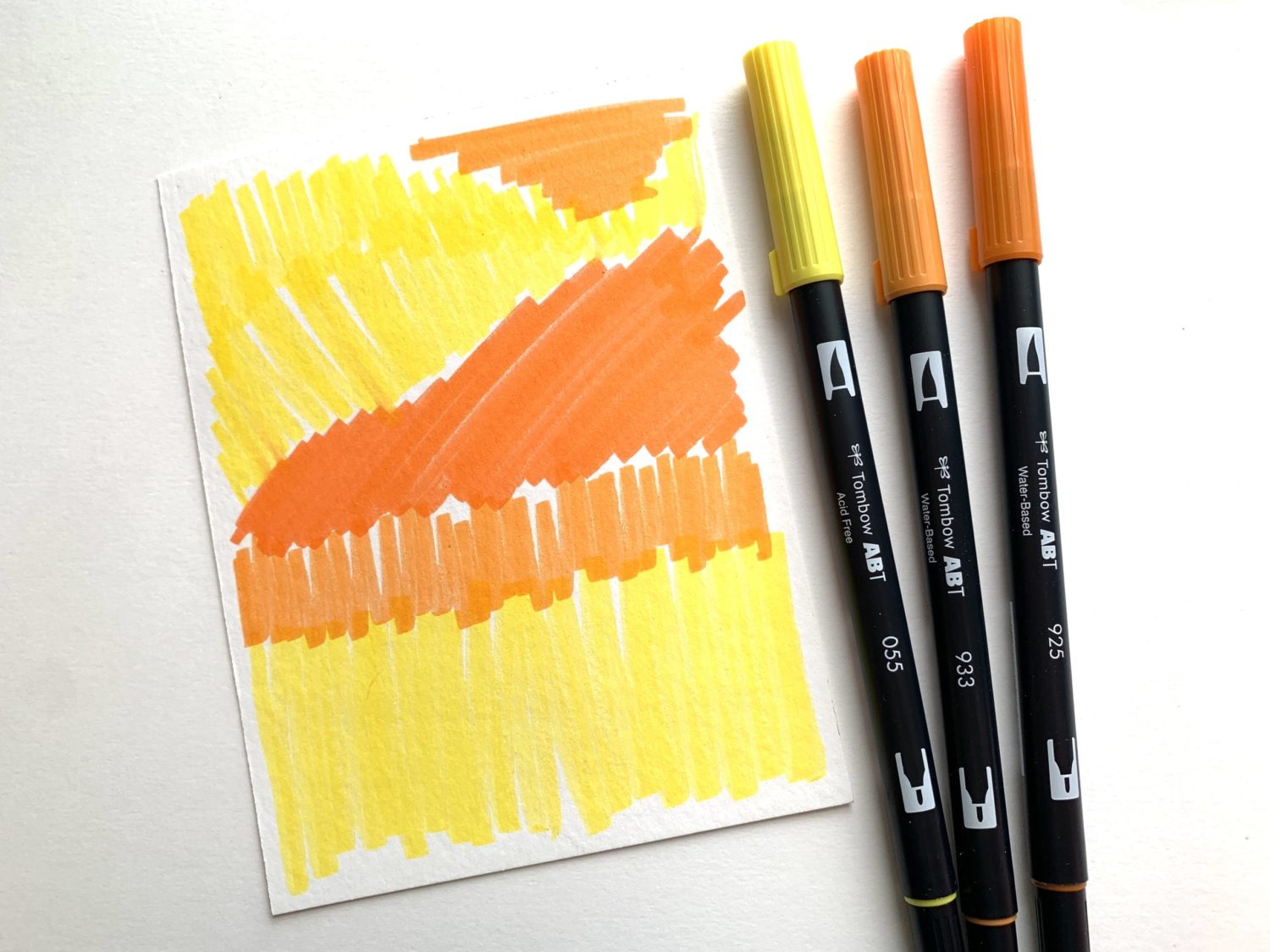 Using the Dual Brush Pens in the colors 055, 933, and 925, I made large swatches of color on one of the quartered pieces of paper.
Step 3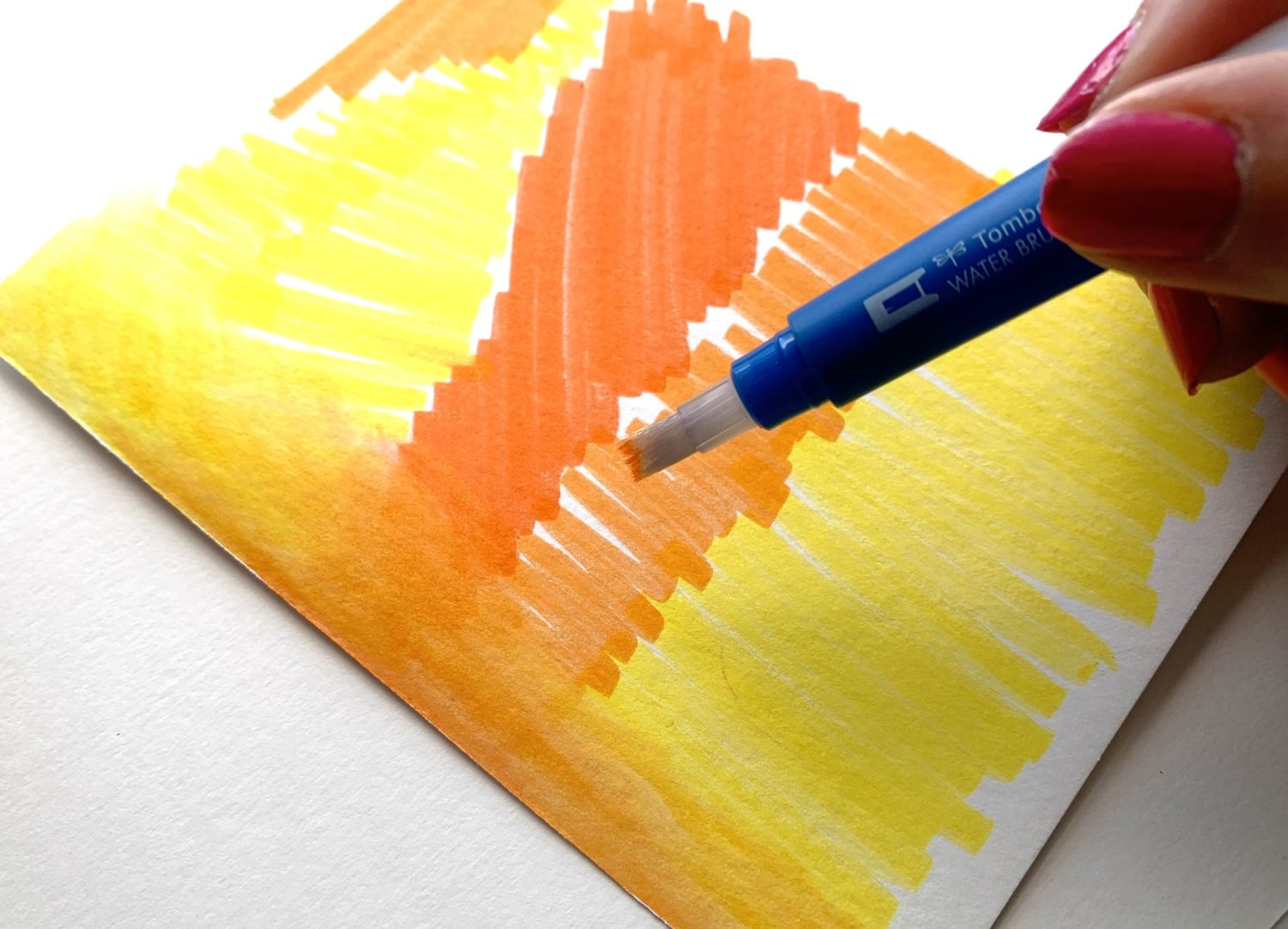 Next, I used the Flat Water Brush to wet the ink I laid down. Once the entire piece was blended, I let it dry.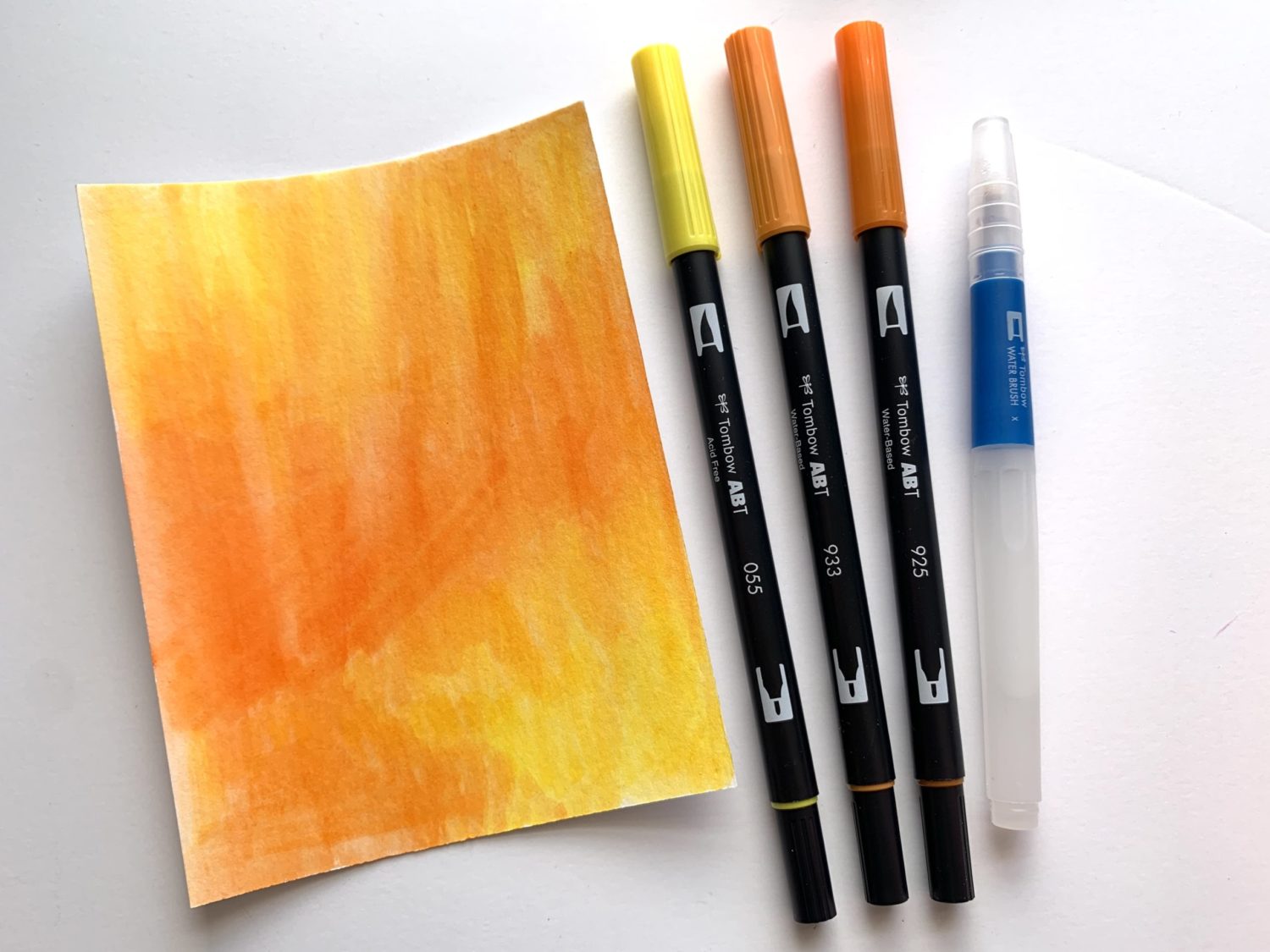 I continued to use the same technique with the other markers in the color palette.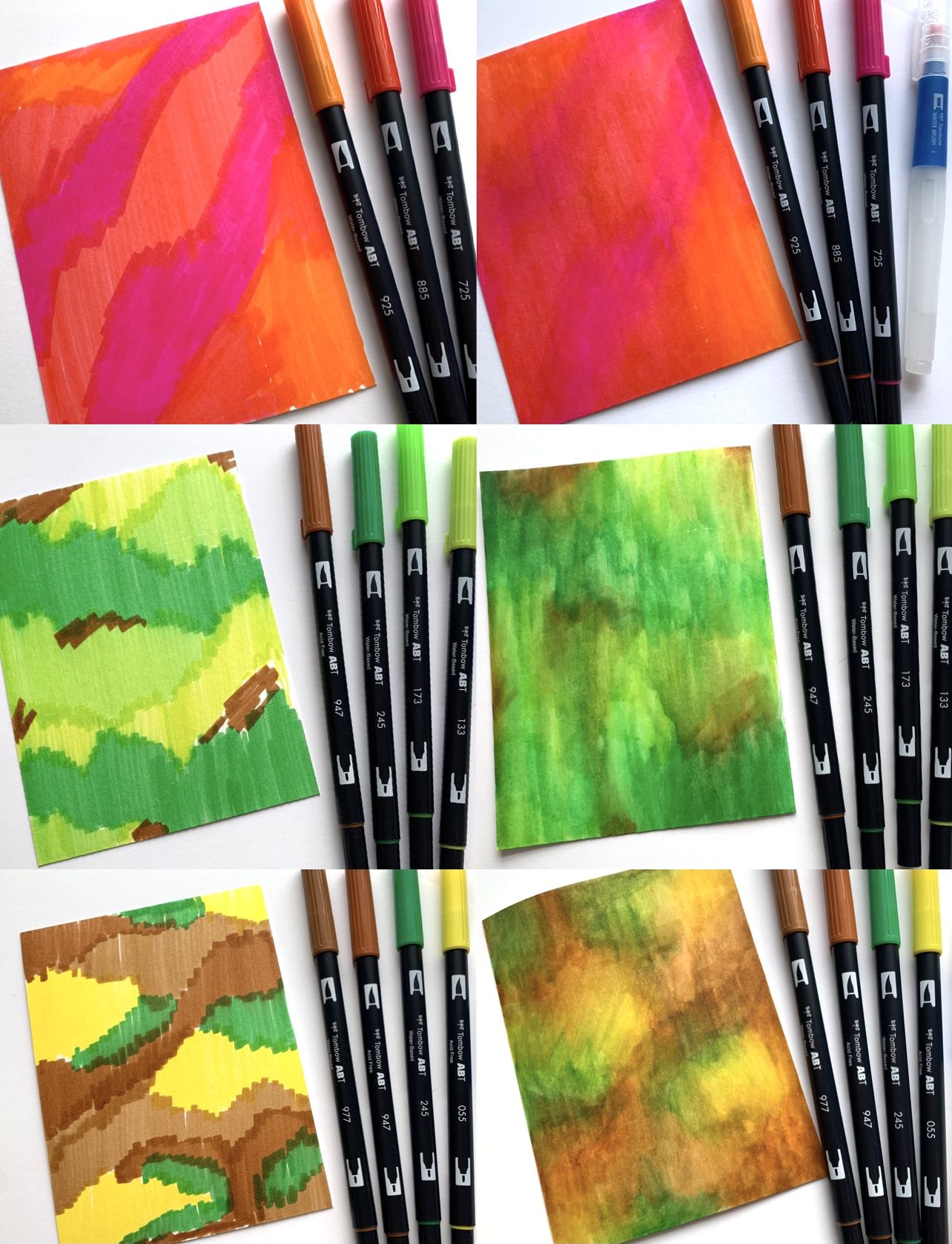 Even though I used the Citrus 10-Pack, it's important to remember that Tombow makes many nature based color palettes. The Landscape, Desert Flora, and Tropical 10-Packs as well as the Floral 20-Pack would be perfect for this project. This watercolor technique can be used with any of the Dual Brush Pens and the color possibilities are endless!
Step 4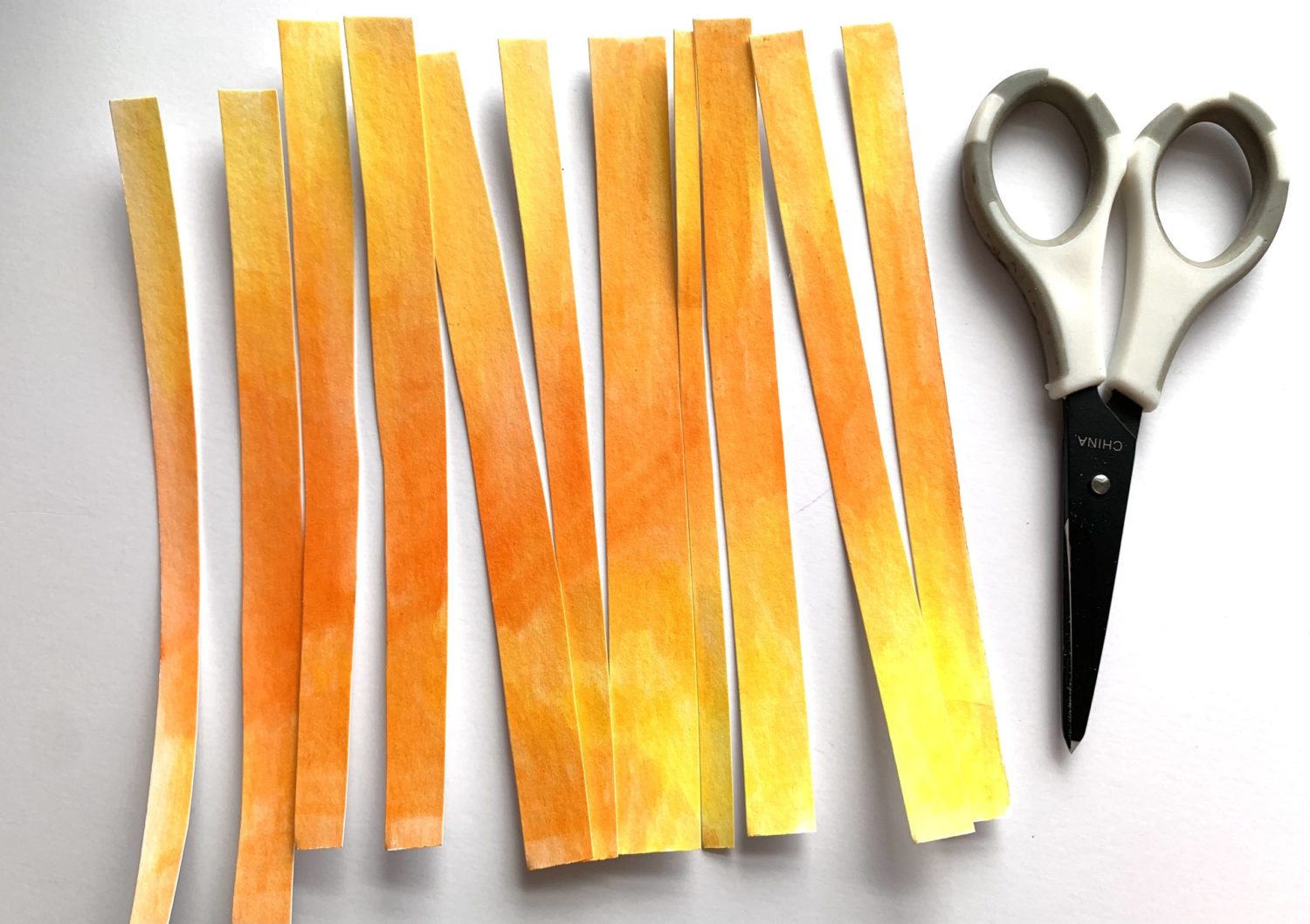 After the paper had dried, I cut each of the quartered pieces of paper into strips. I made sure to vary the width of each strip because mosaic tiles are never all uniformed.
Step 5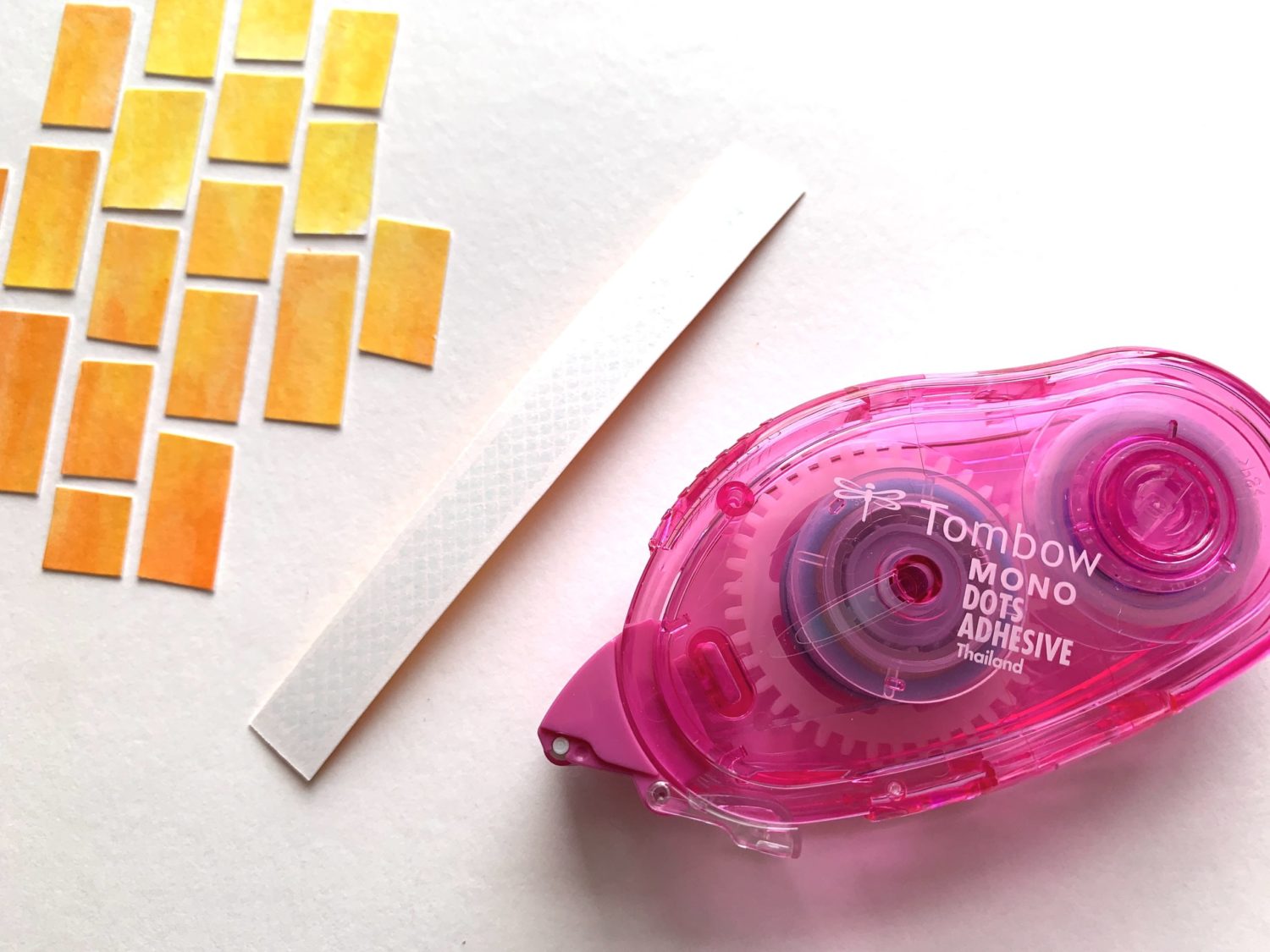 Using the MONO Adhesive Dots, I ran adhesive along the back side of the watercolor strips. I did this one strip at a time, and cut out the mosaic pieces from each strip as I went. I kept the shapes simple and made different sized rectangles for the mosaic pieces.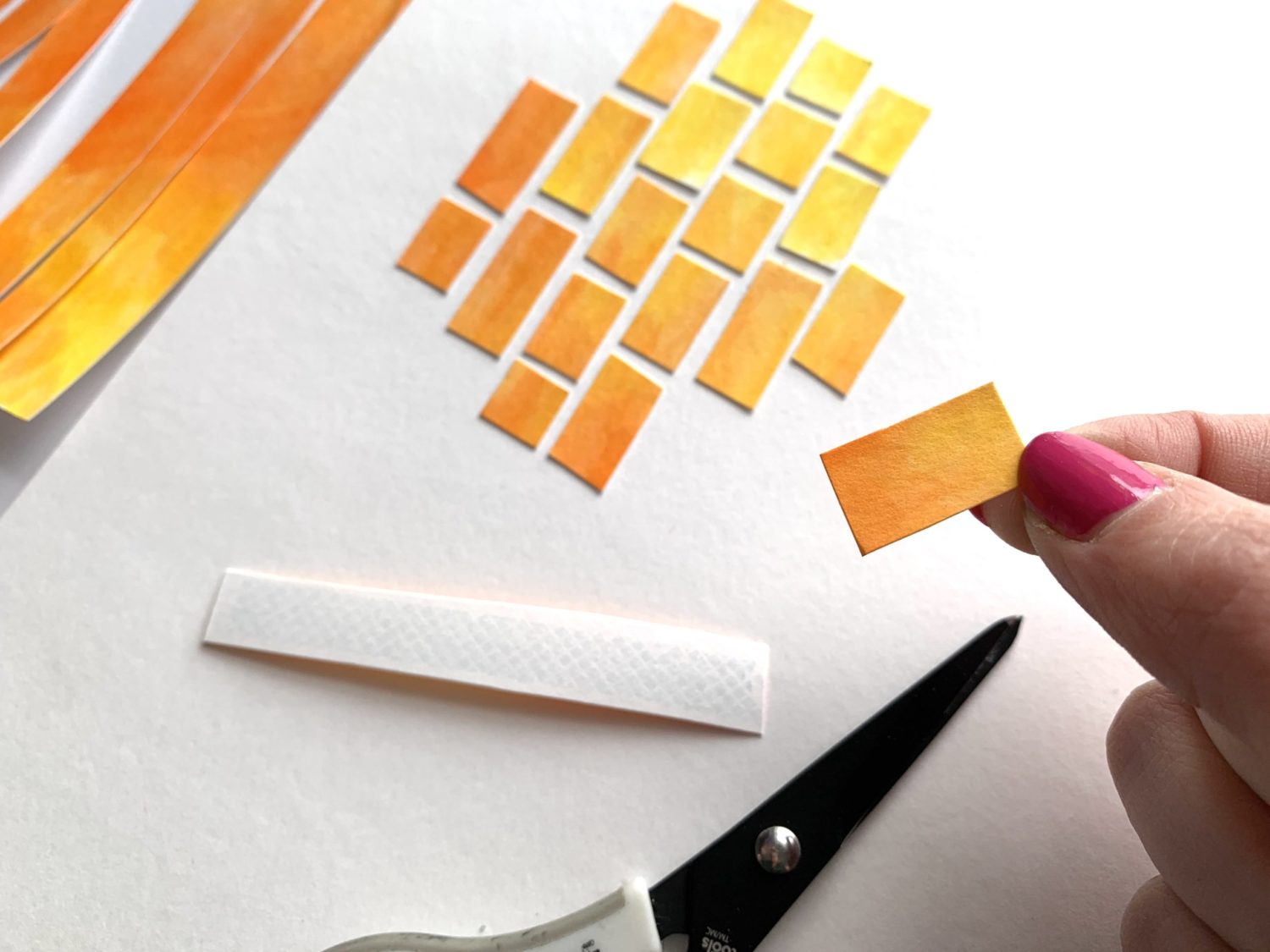 As I cut the shapes from the strips, I adhered each one to a large and uncut piece of paper. Since vertical stripes were a prominent feature in many Alma Thomas' paintings, I stuck the pieces down in columns.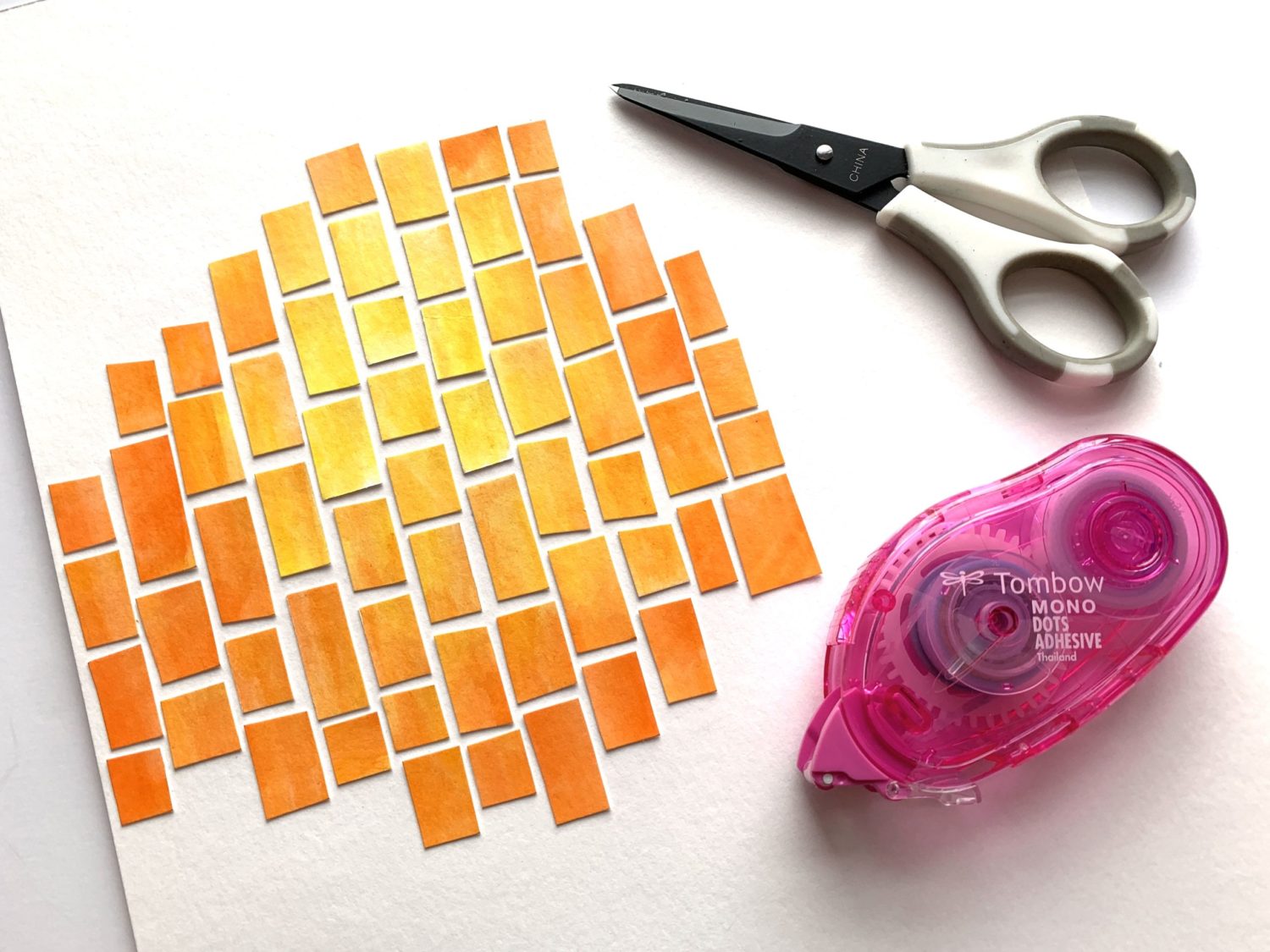 I continued doing this until I had used all the different watercolor washes from Step 3.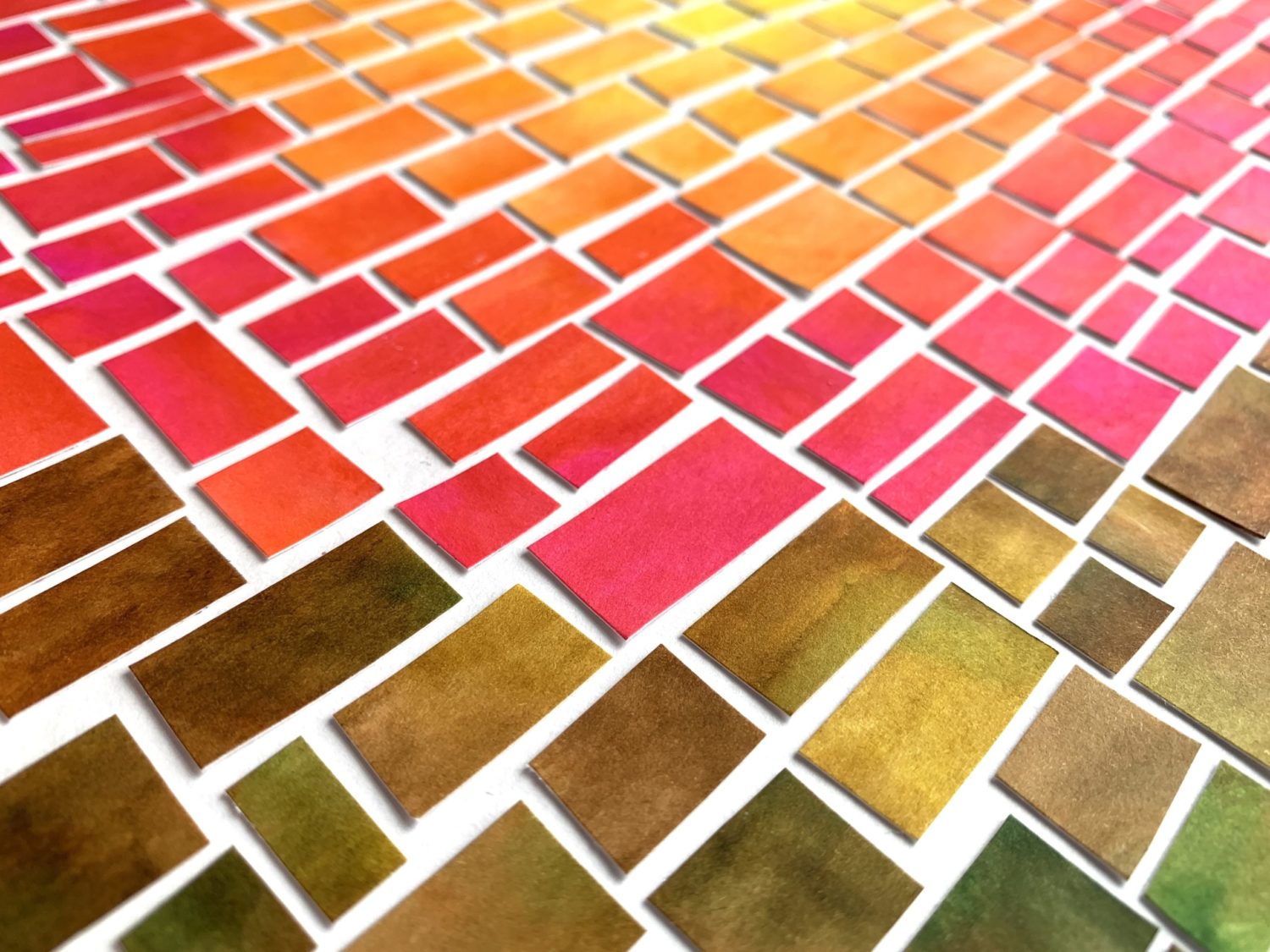 I made the colors go out from yellow to orange and then orange to pink. Then, I added the earthy brown and yellow and green pieces to the outside. My goal was to make an abstract sunrise and I loved how it turned out!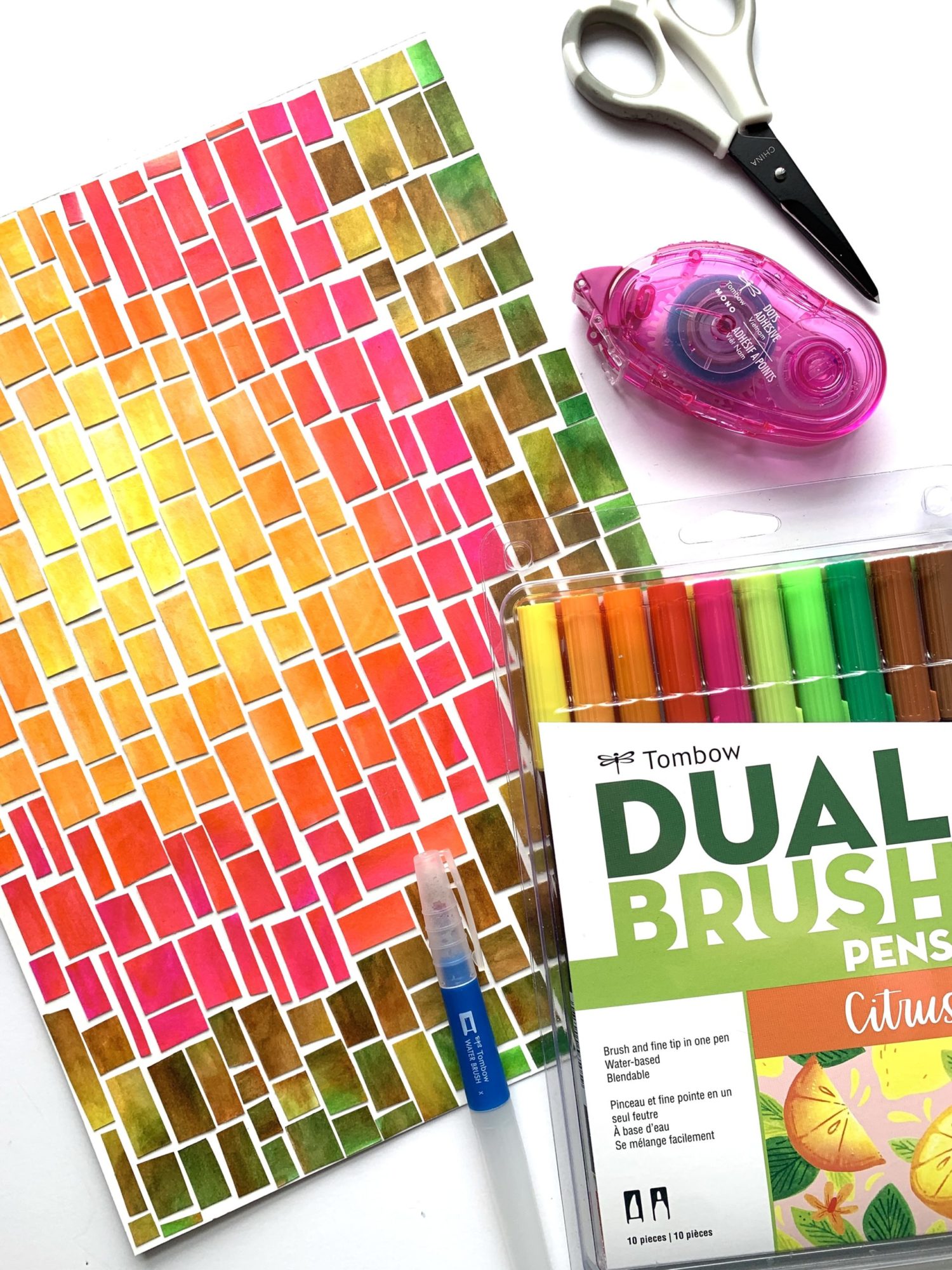 I hope you enjoyed this post and learned something new today! I'd love to see this tutorial followed with different colors, so make sure to tag me and Tombow if you make your own Alma Thomas inspired mosaic!
If you're interested in other ways to use the Dual Brush Pens, check out Everything You Need to Know About Dual Brush Pens.
Until next time, happy crafting!