Hello, it's Danielle from sprinklesofzeal and this week I will be showing you how to create a candy-themed gratitude journal. If you love drawing lollipops and other sweet treats, then you will enjoy this blog post. Alright, let's gather our supplies.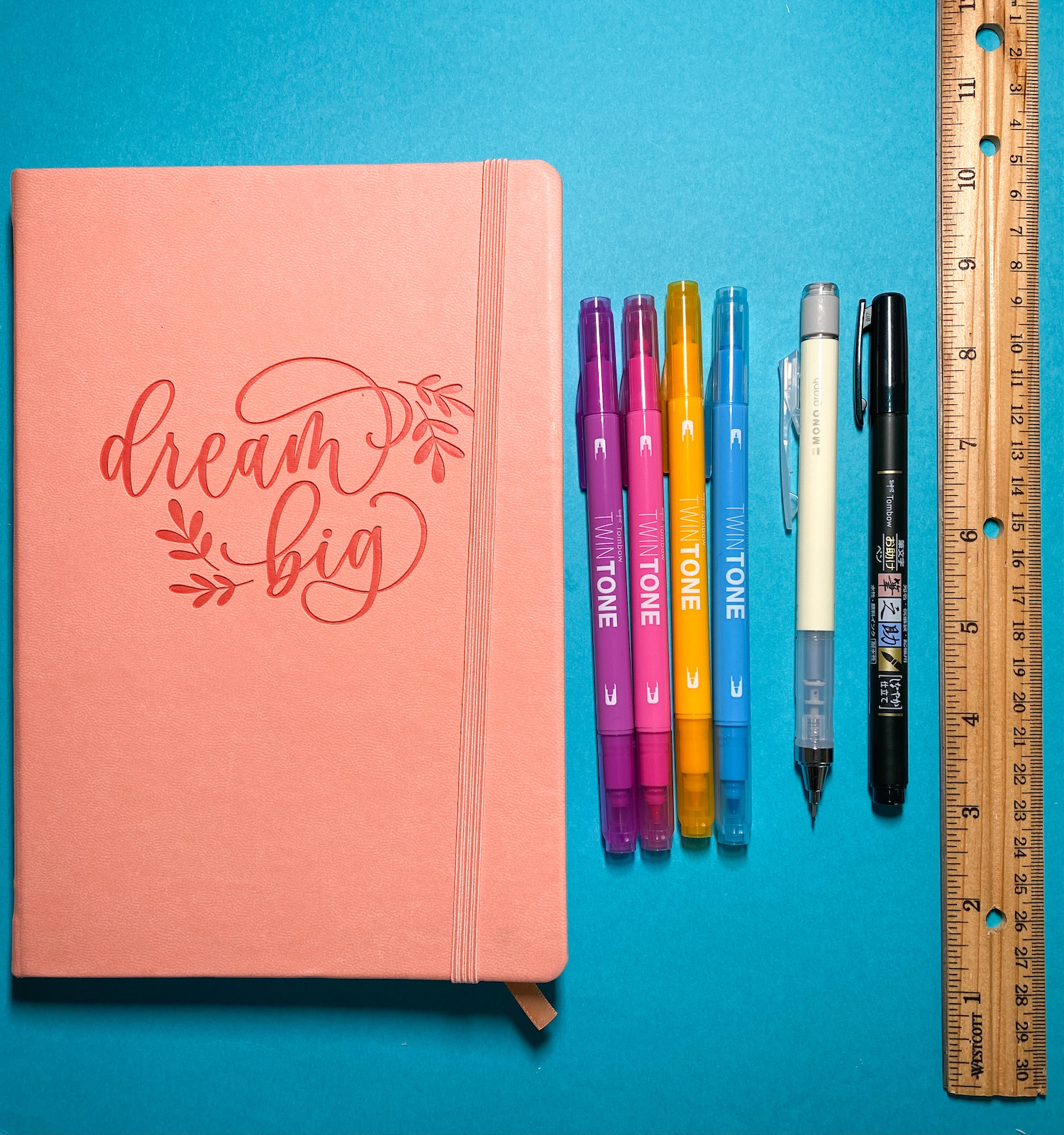 Supplies:
Step 1: Create the Outlines
Use a ruler and the MONO Graph Mechanical Pencil to create a border outline.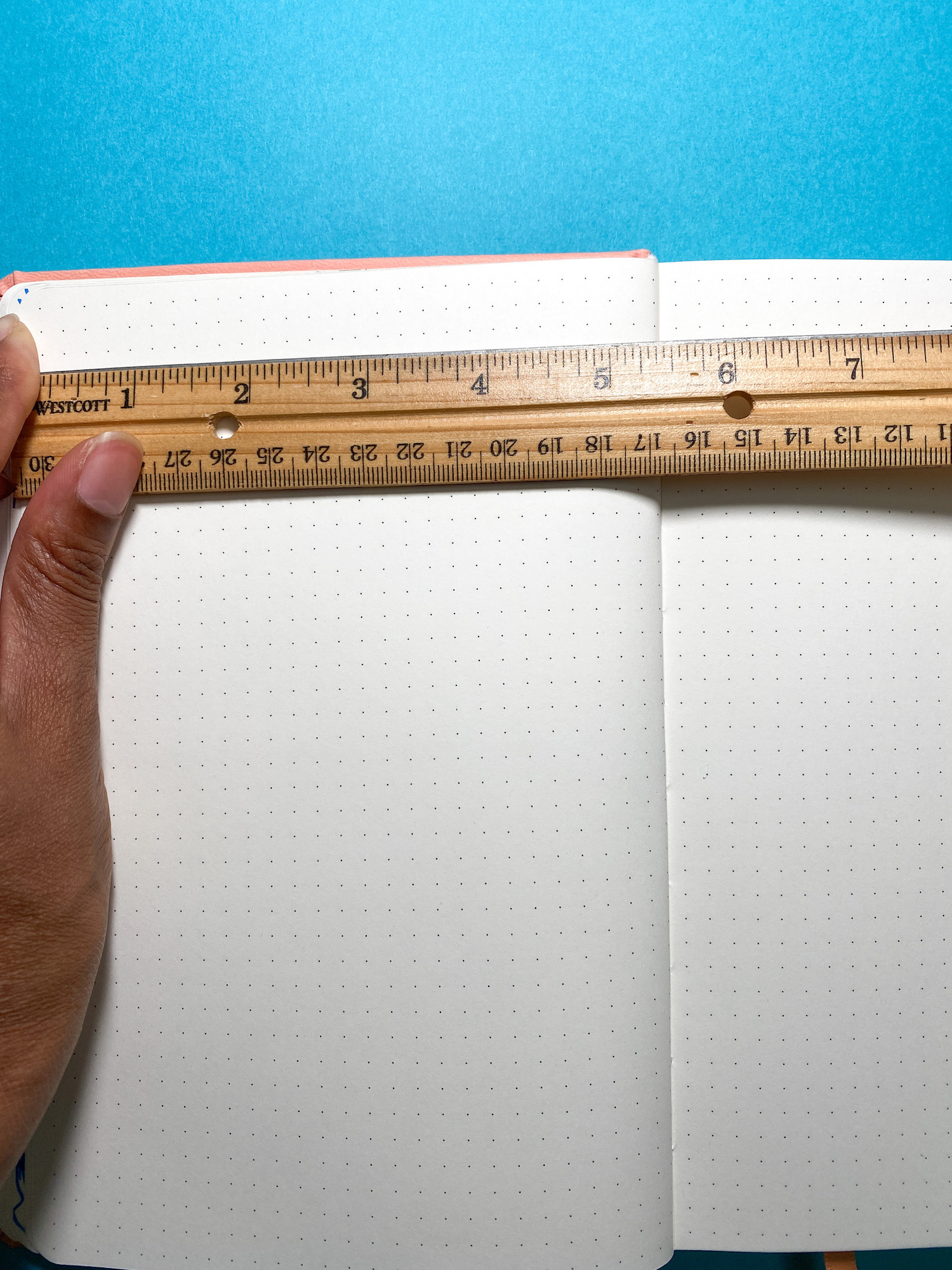 This gratitude journal will have a narrow border, so I'd suggest only going down three dots.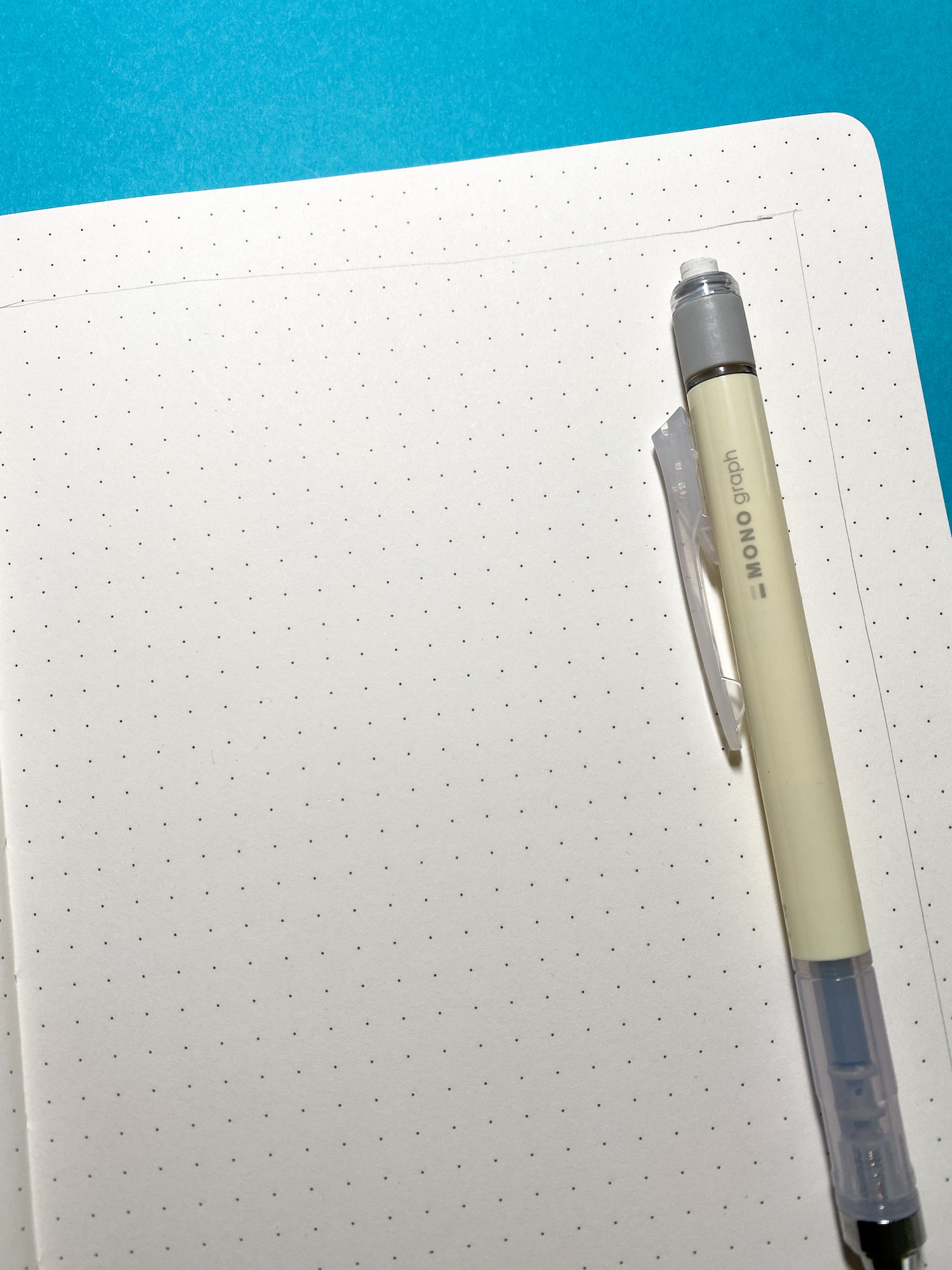 Step 2. Add the Gratitude boxes
Create the weekly gratitude boxes. Each box should measure out to about 3.5 by 3.5 inches.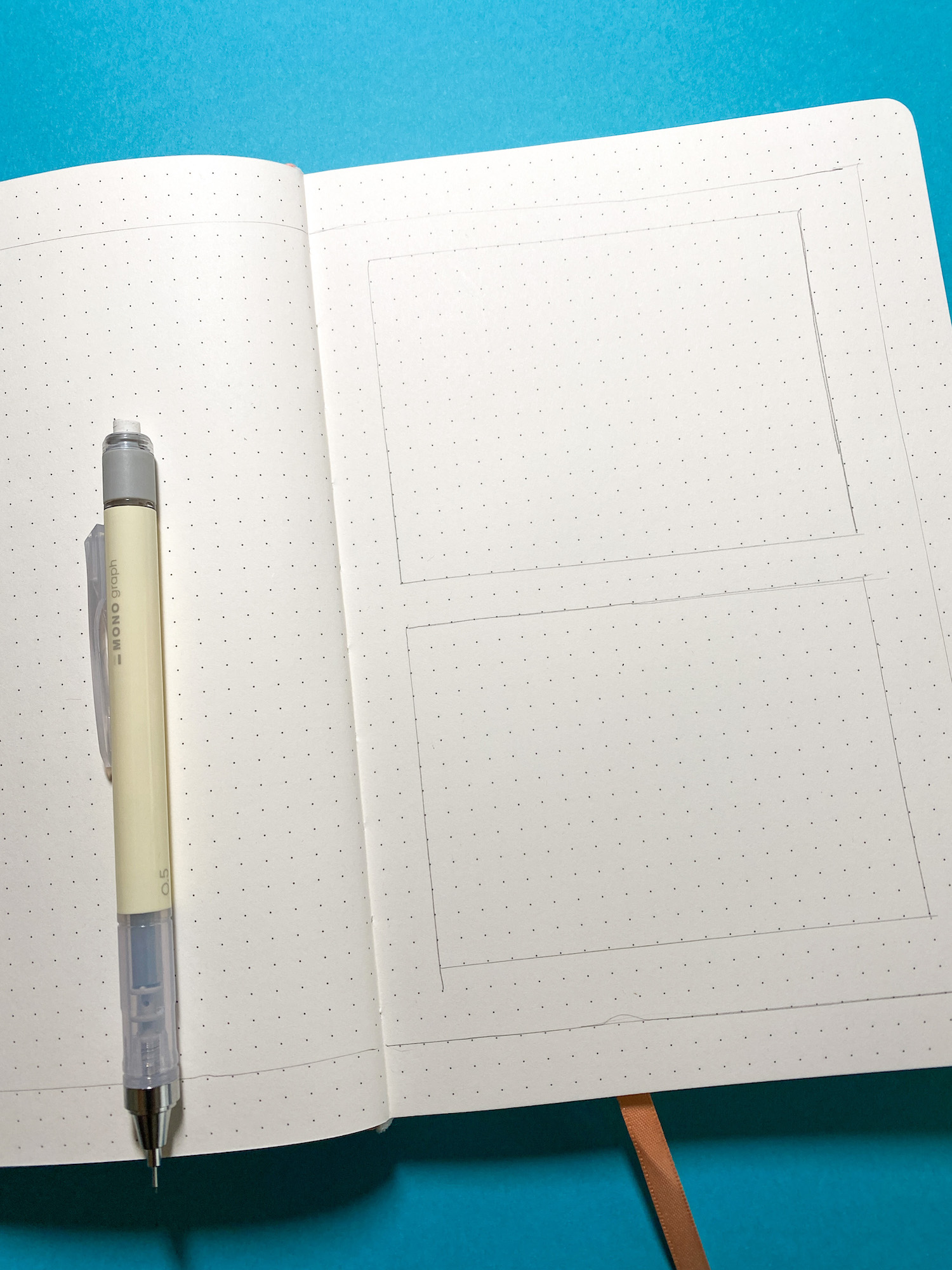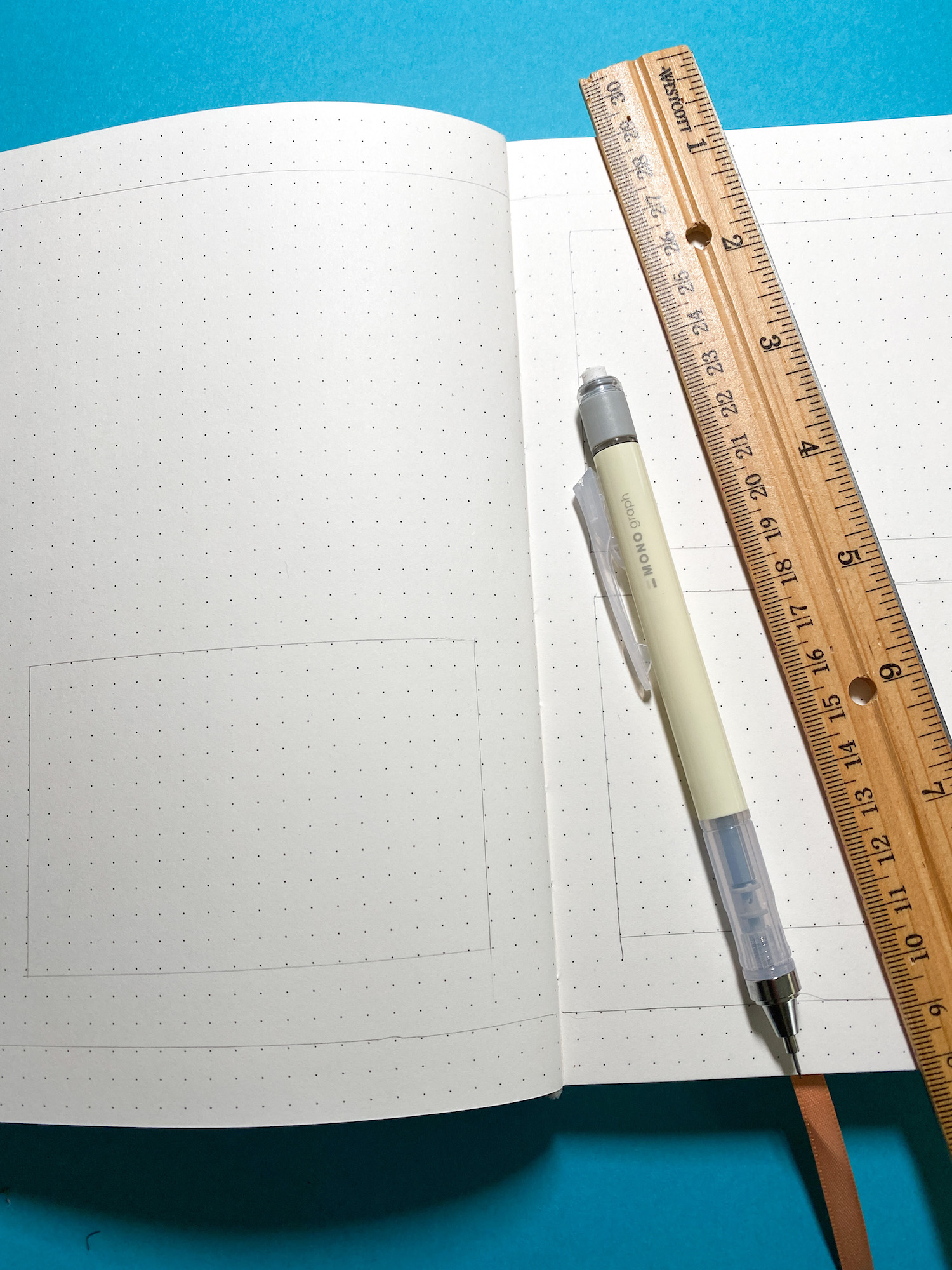 Step 3. Practice Drawing the Candy
Check out this step-by-step candy drawing tutorial. Be sure to practice on a separate piece of paper before moving on to the next step.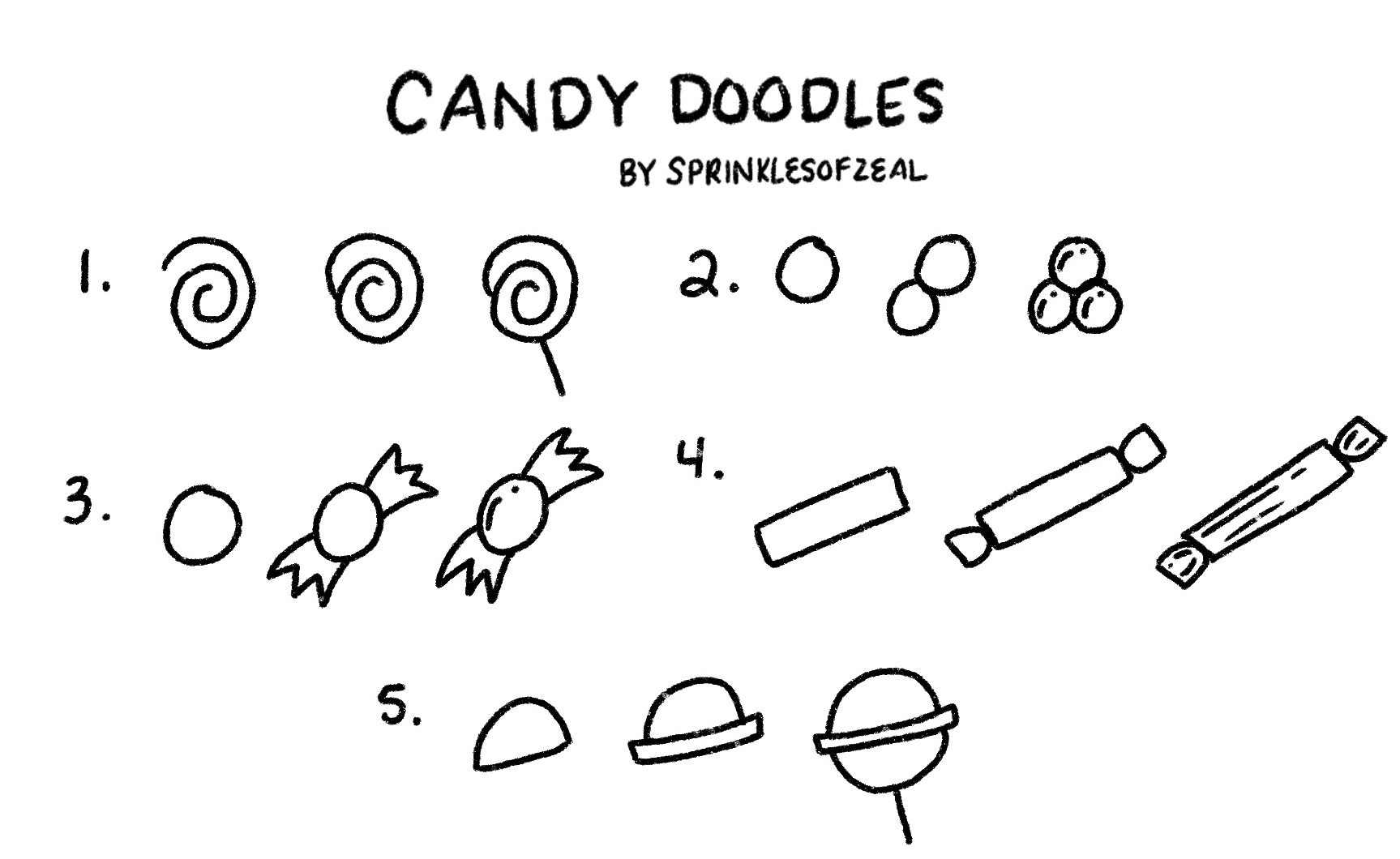 Step 4. Create the Candy Border
Start by creating a lollipop using the TwinTone Marker in Chrome Yellow and then continue creating the remaining candy doodles.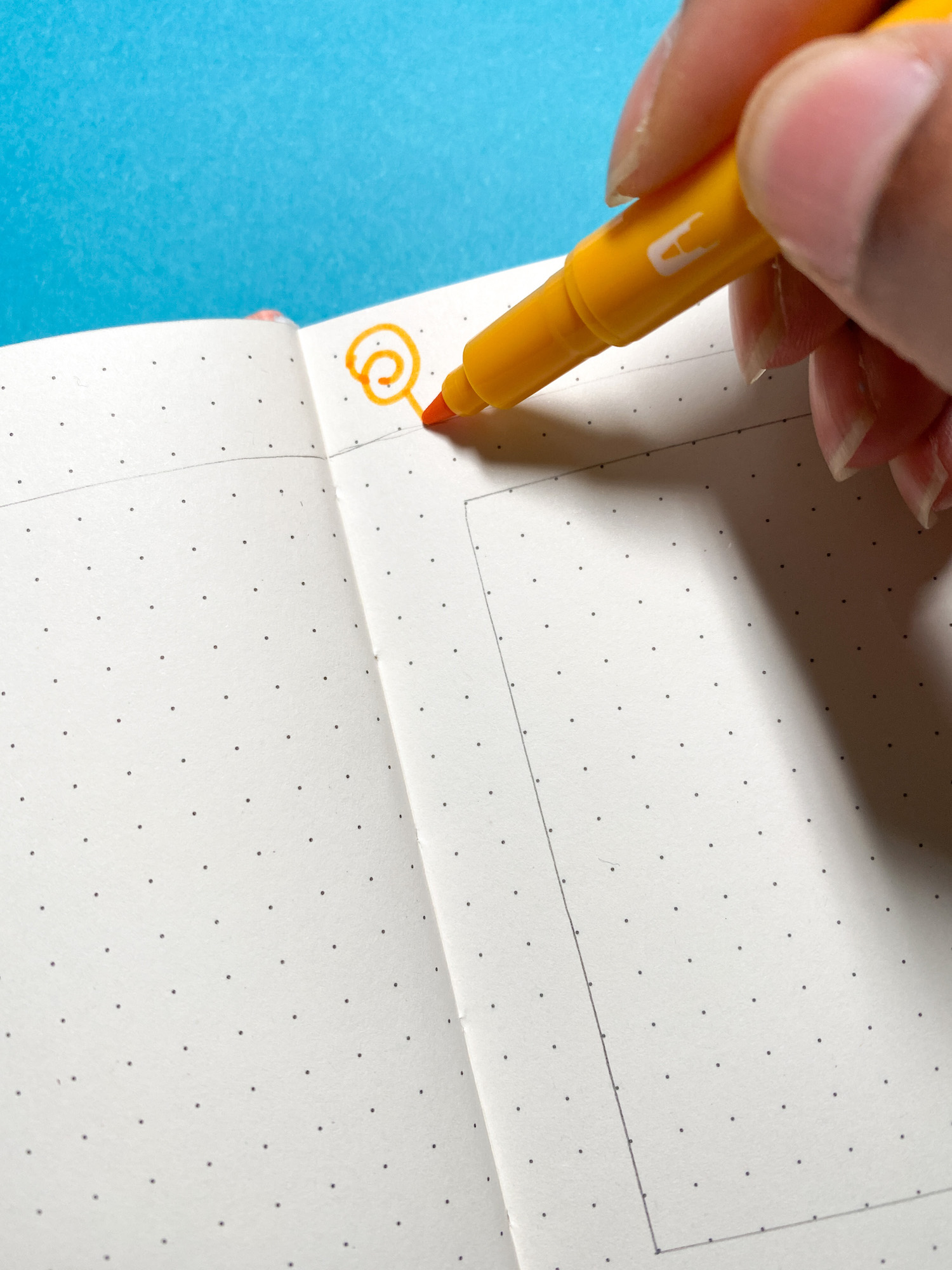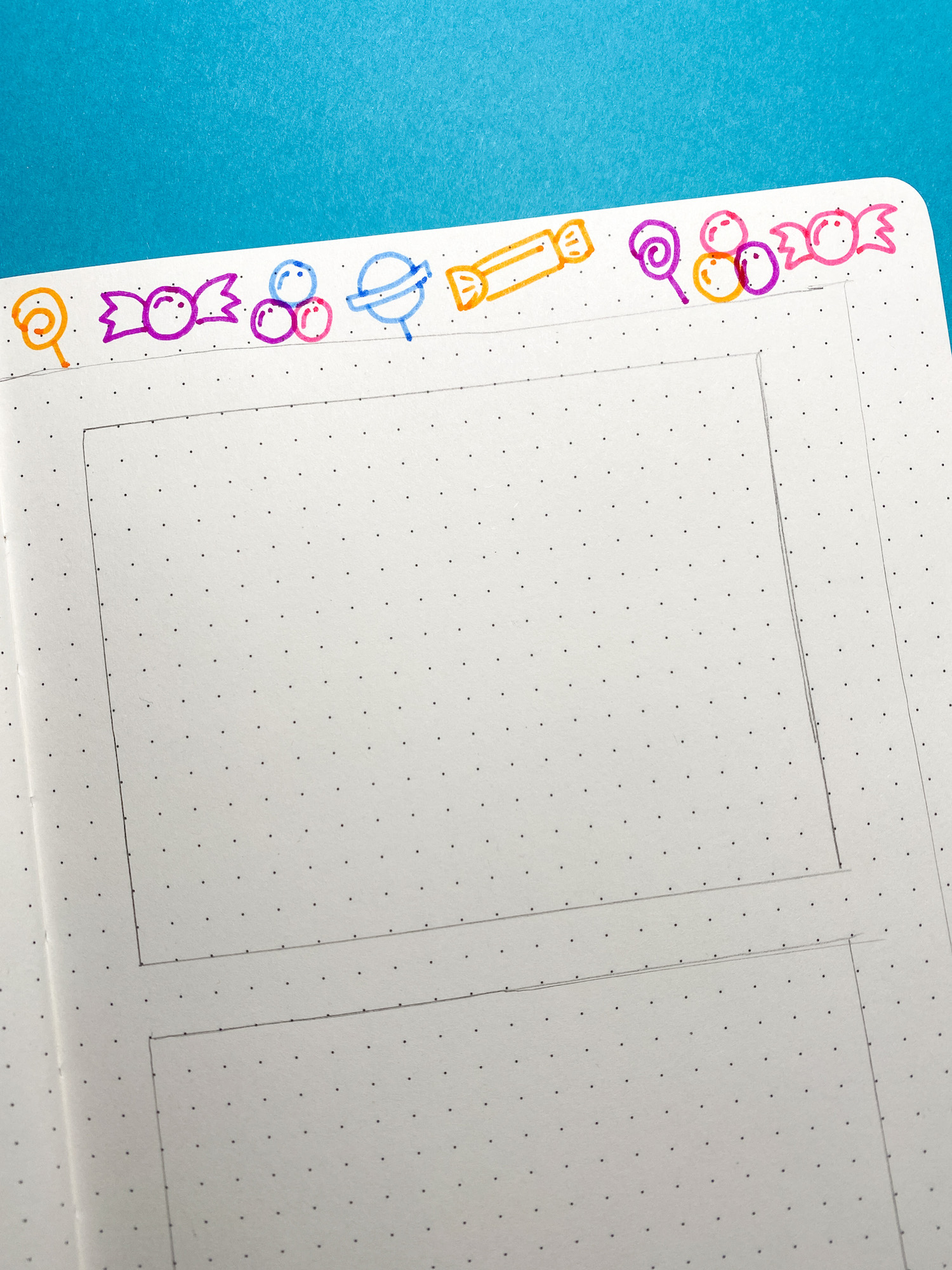 Continue creating the candy border until it's complete.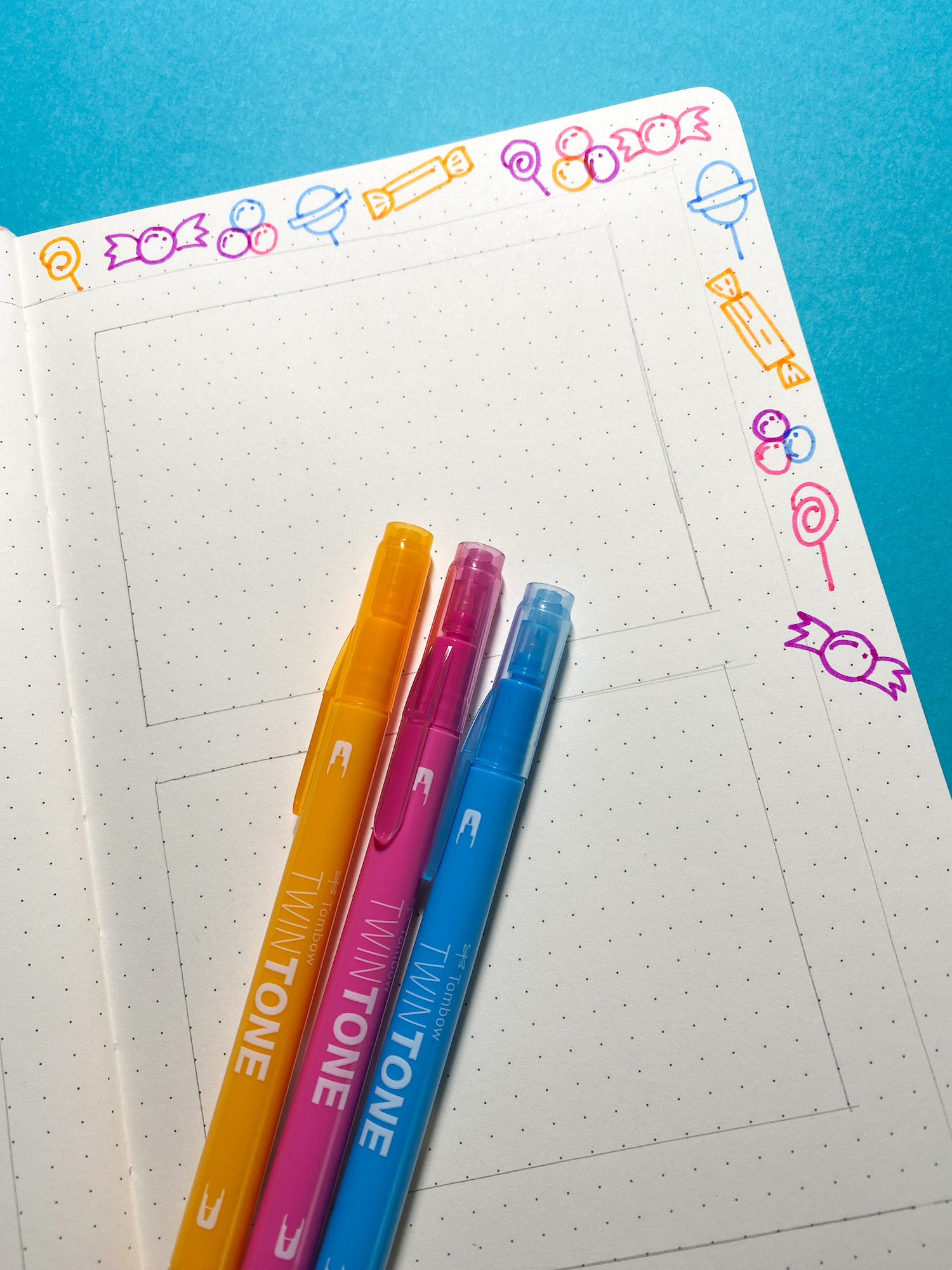 I love how these colors make the journal pop! The TwinTone Markers are the best for doodles and small illustrations with details.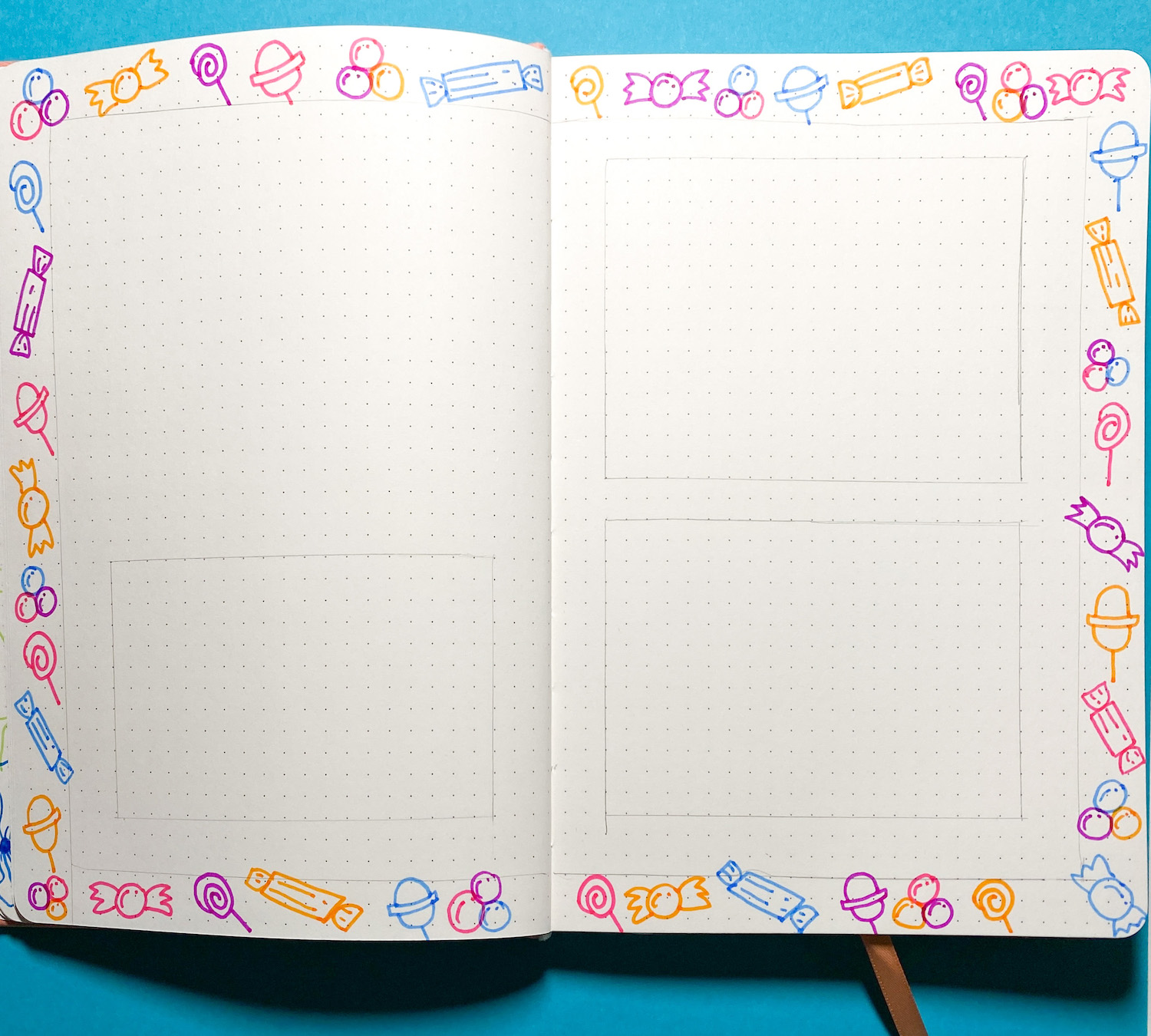 Quick Tip: If you want to number each page, be sure to leave a space in the lower right corner.
Step 5. Erase the Pencil Outlines
Turn the eraser knob on the MONO Graph Mechanical Pencil and erase the pencil lines.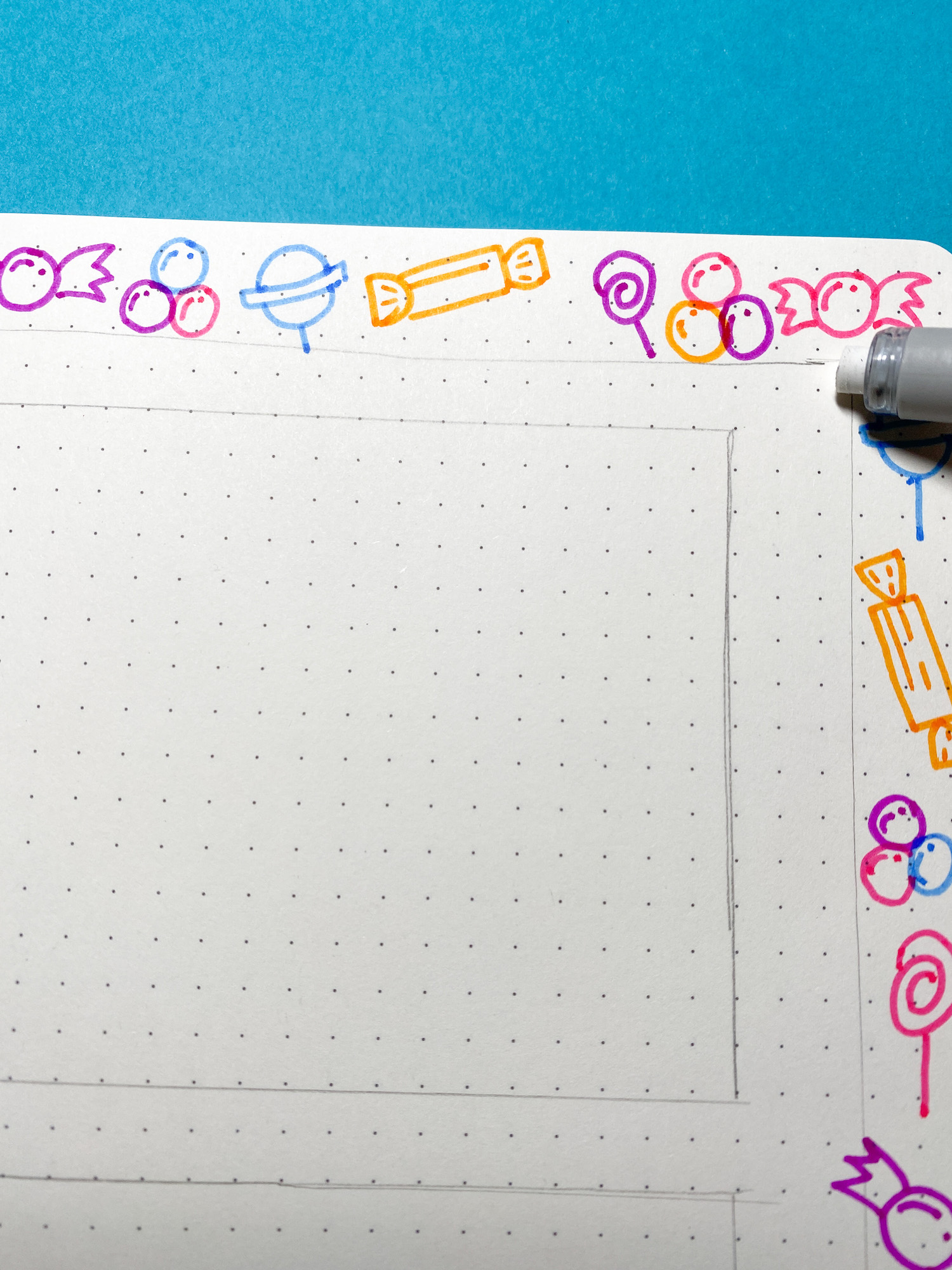 Step 6. Hand letter the Weekly headings
Now it's time to fill in each box with a weekly heading. The Tombow Hard Tip Fudenosuke Brush Pen works excellent for this step and the ink dries quickly.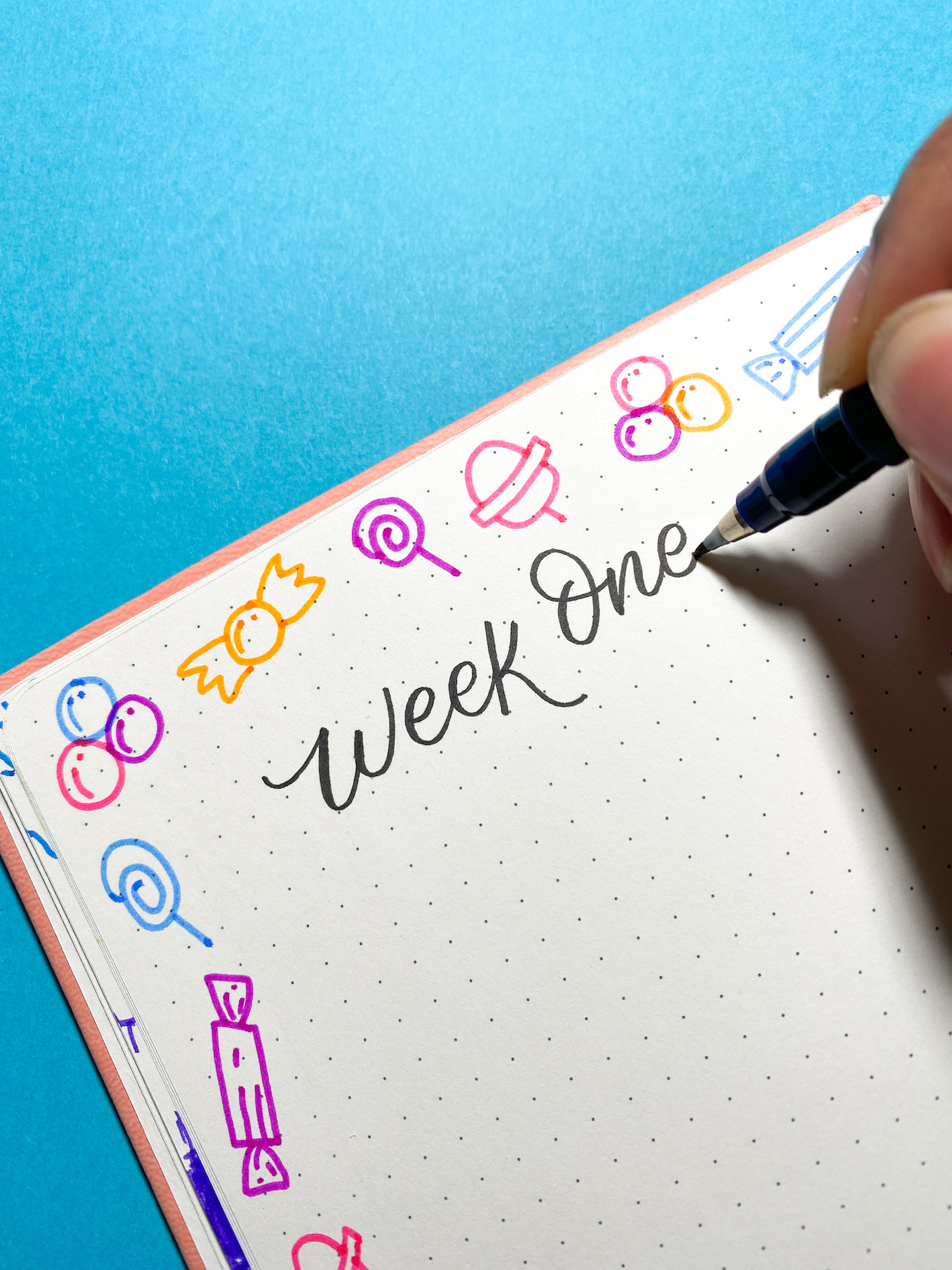 I added arrows and the days of the week using the TwinTone Markers in Raspberry, Princess Pink, Chrome Yellow, and Sax Blue
If you don't have enough space to write each day, it's okay to move the abbreviations to another spot as seen in the photo below.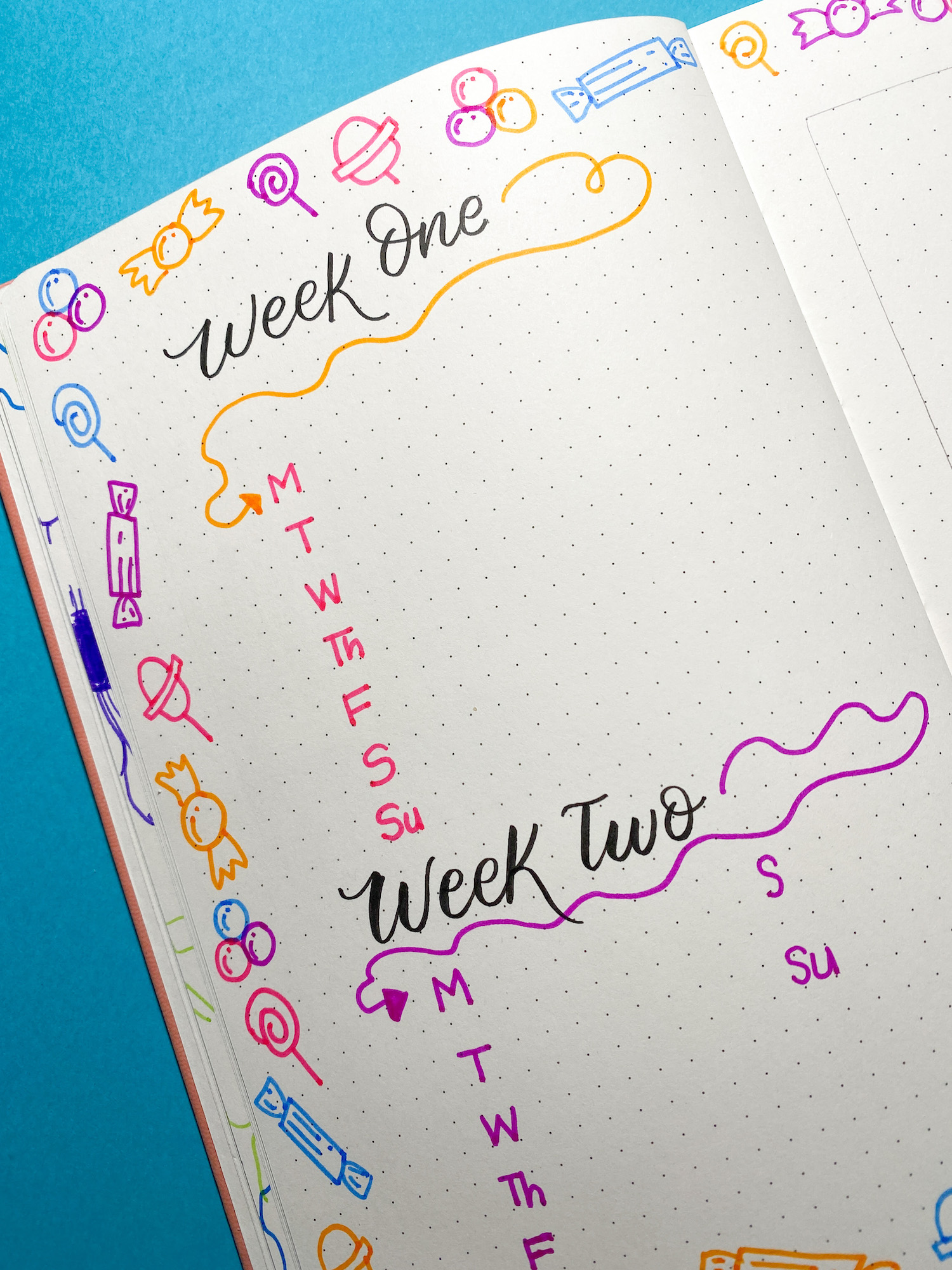 Here's how the finished journal looks! I added the word "Gratitude" on one side of the journal using the same TwinTone Marker colors.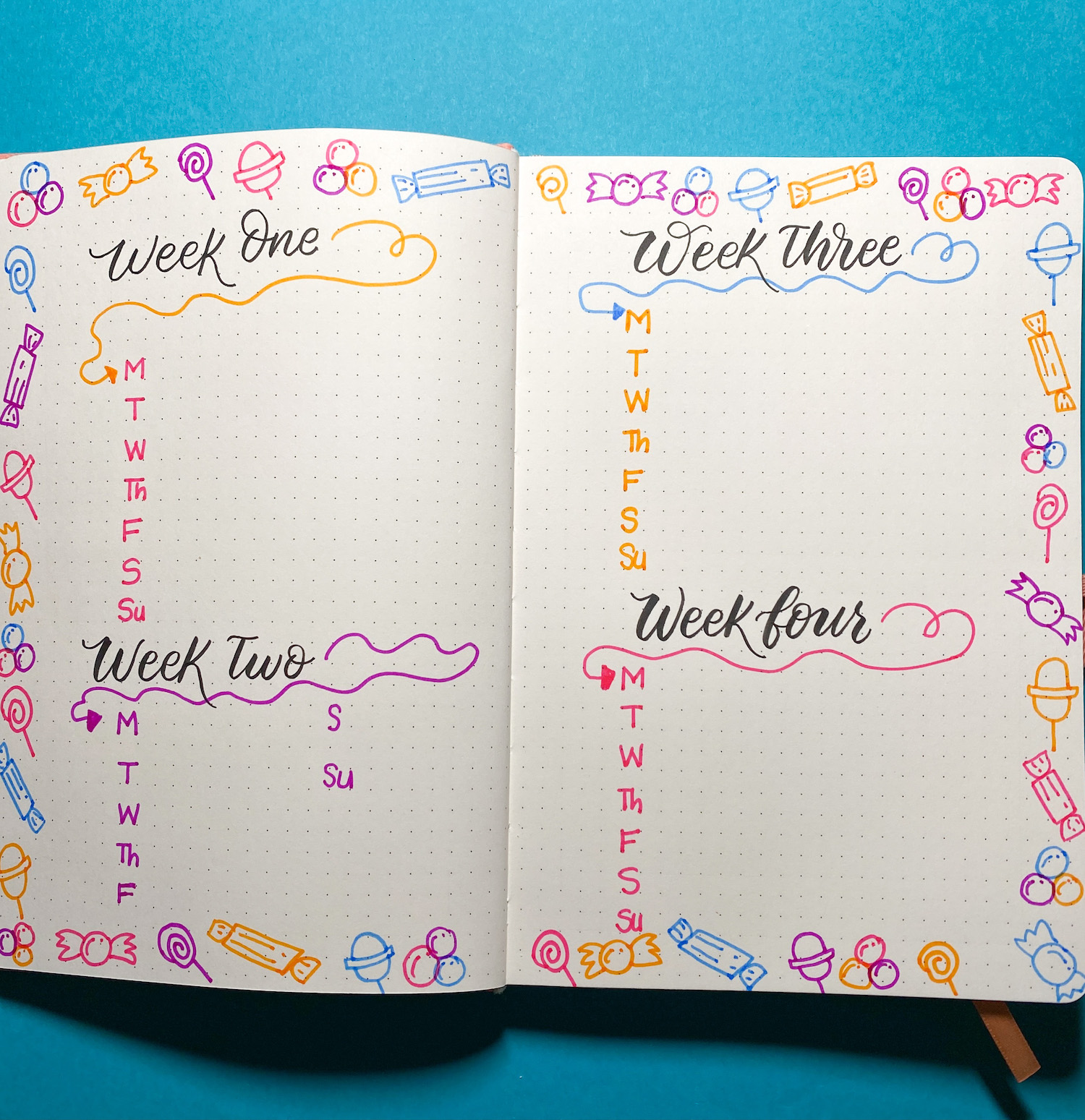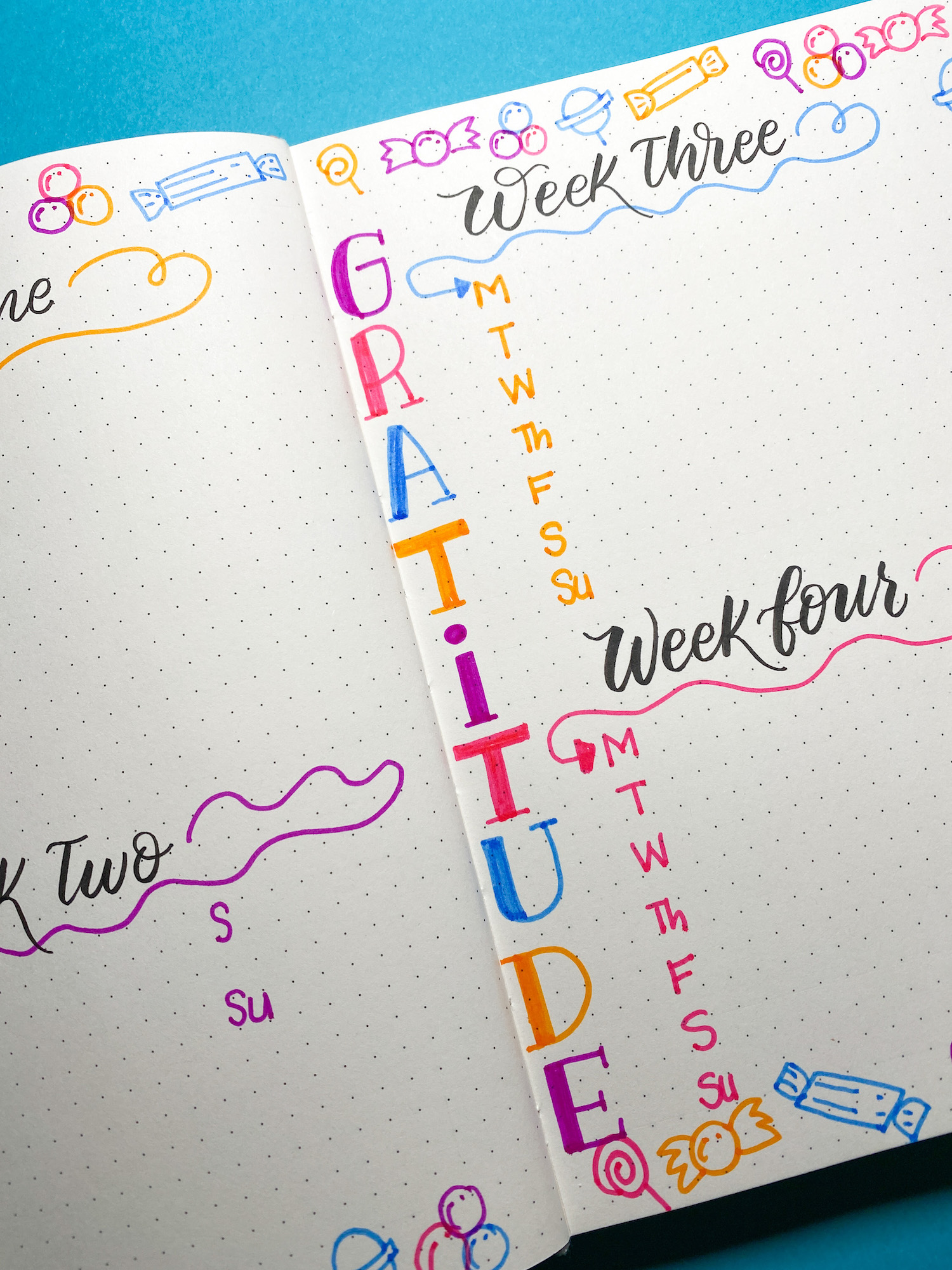 That's it! If you enjoyed creating this journal spread, be sure to check out Makiko's How to Plan a Summer Bucket List and Katie's DIY Star Trek Journal Galaxy Spread.
-Danielle