Do you like to create ombre art?
Hi everyone, It's Danielle from @sprinklesofzeal, and I want to share how to create an ombre cornered journal using Tombow's 1500 Colored Pencils 24pc Set. Let's gather our supplies.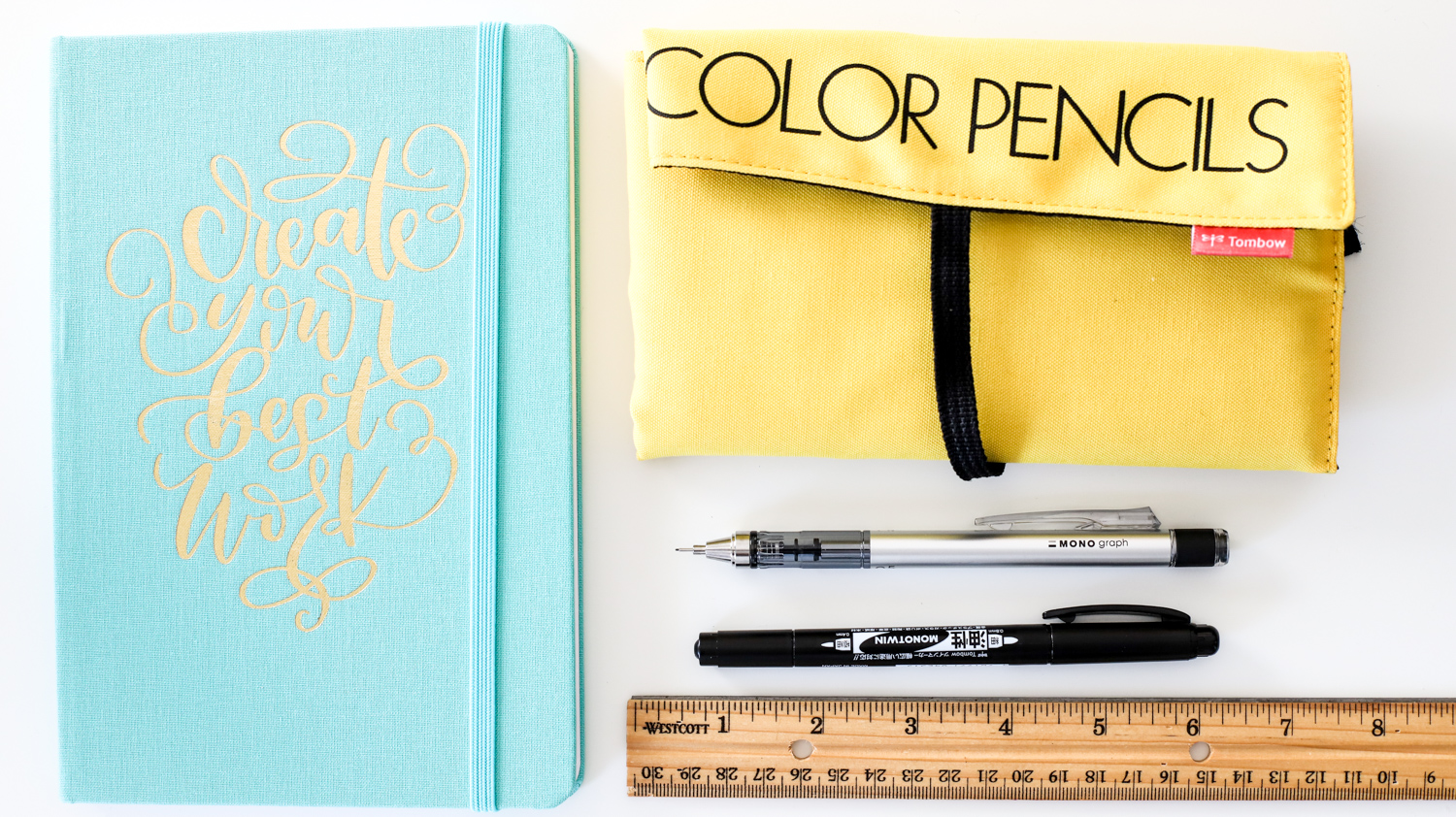 Materials
Step 1. Create four corners with a ruler.
Grab your MONO Graph Mechanical Pen and ruler to create four corners.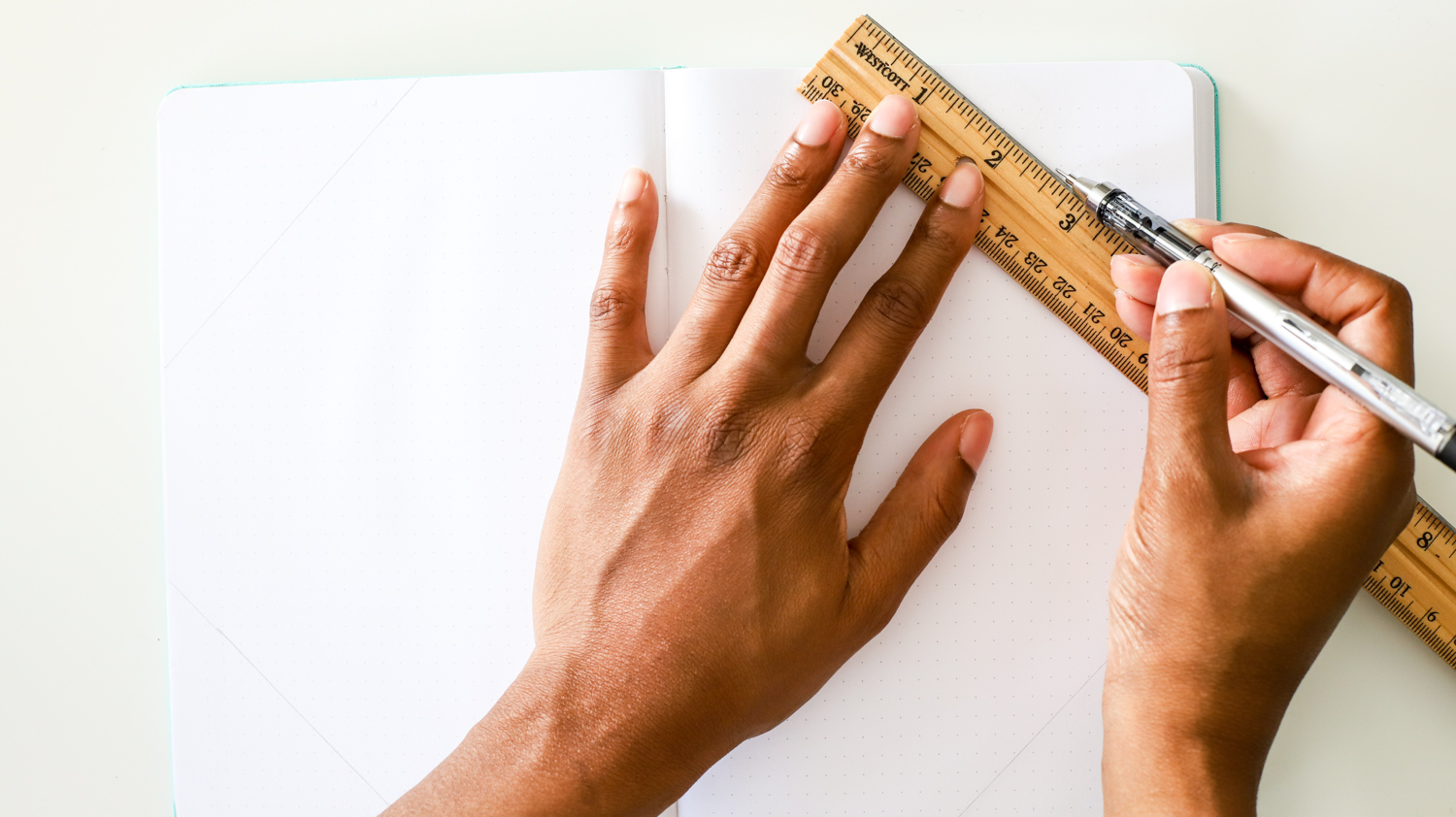 Step 2. Sketch your favorite words on each corner.
Think about some of your favorite words and sketch them underneath the corners. I chose to write Love, Joy, Peace, and Respect.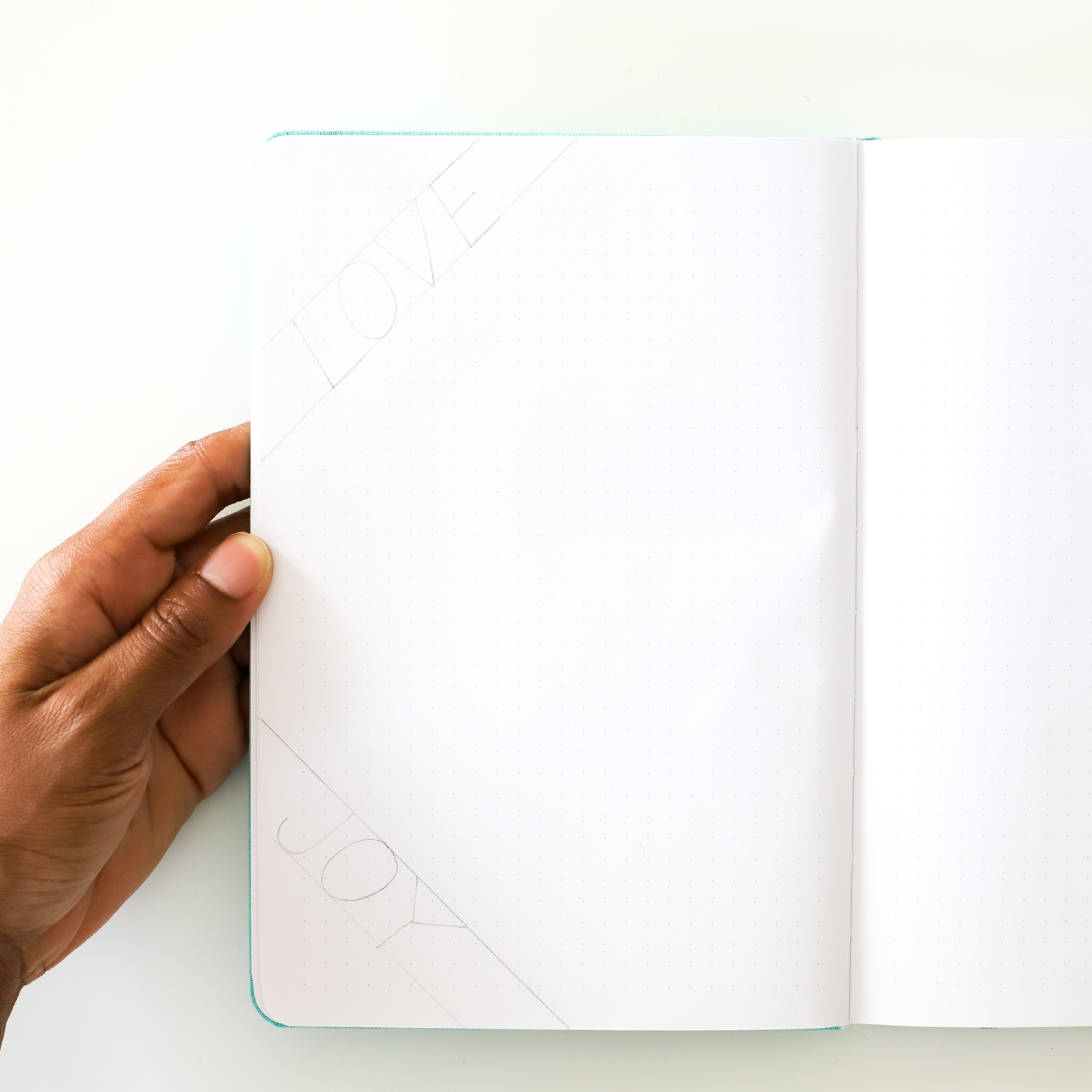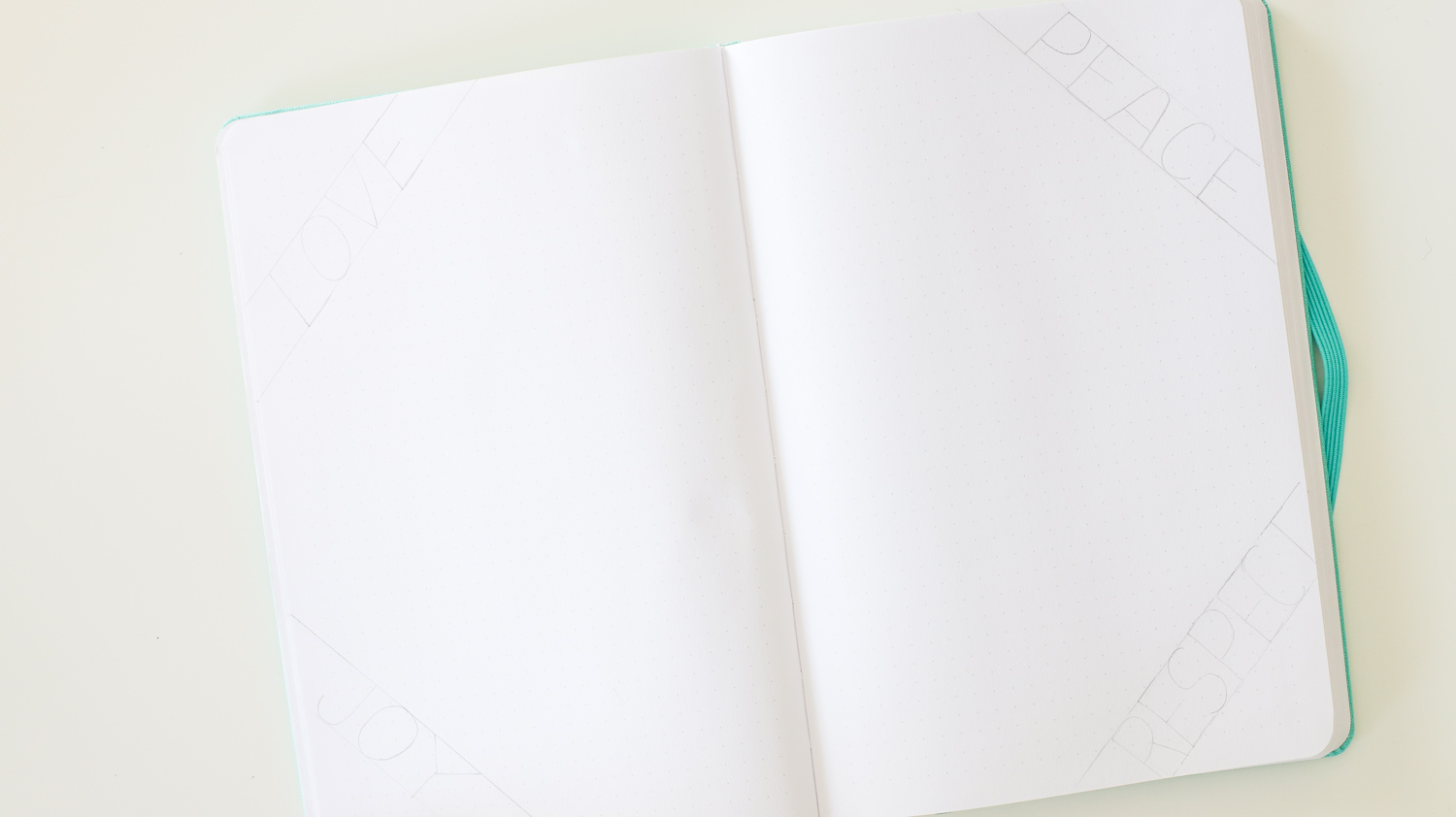 Step 3. Choose four colors.
Tombow's 1500 Series Colored Pencils are great for beginner and professional artists. The 24pc Set is my favorite because it includes primary and metallic colors. The tin that 1500 Series Colored Pencils come in is great for travel, and it keeps pencils safe from debris.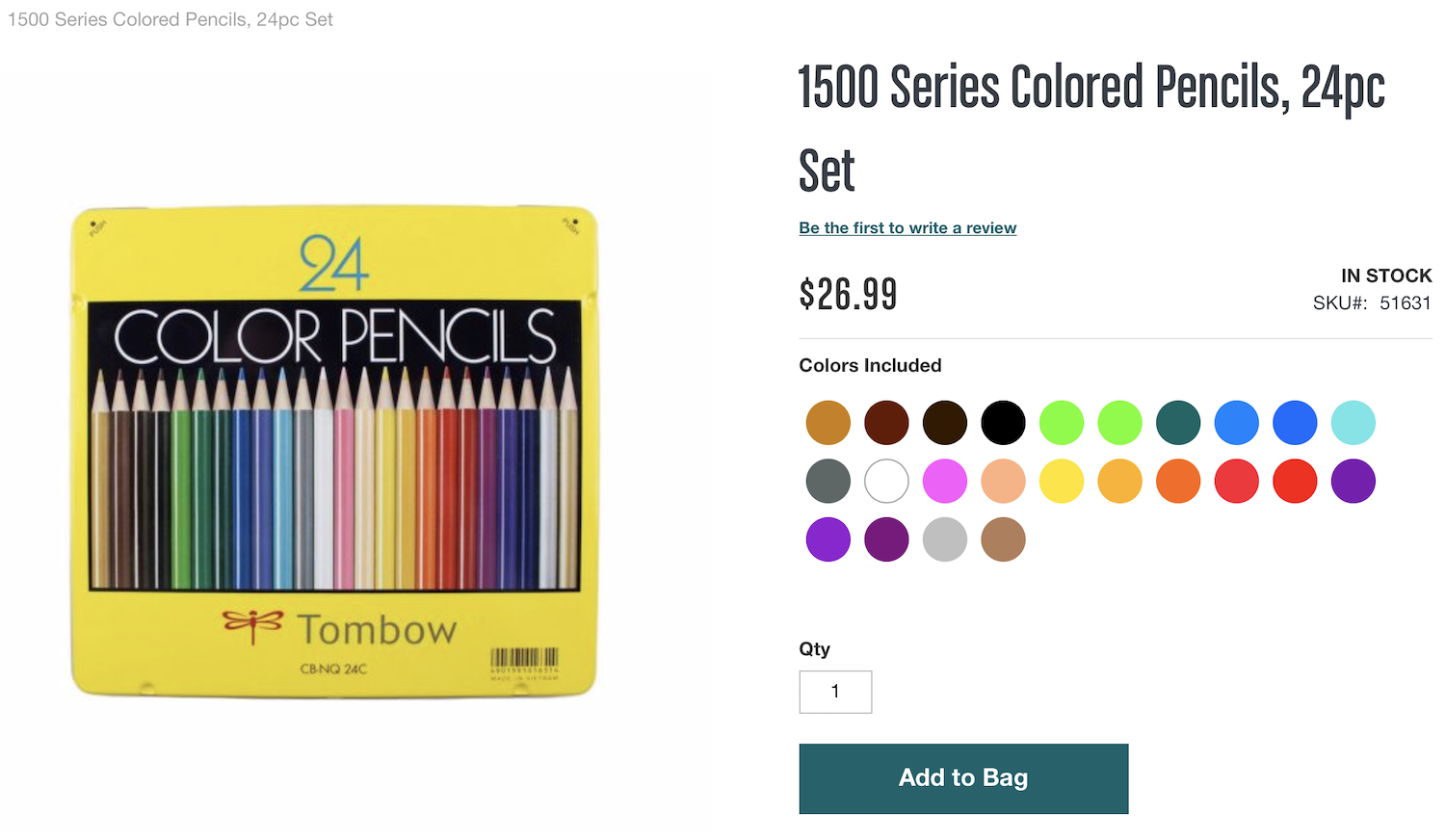 Step 4. Create the Ombre corners.
Start by lightly coloring the entire corner with a green colored pencil and build up the color until the bottom is darker than the top. That's the ombre effect!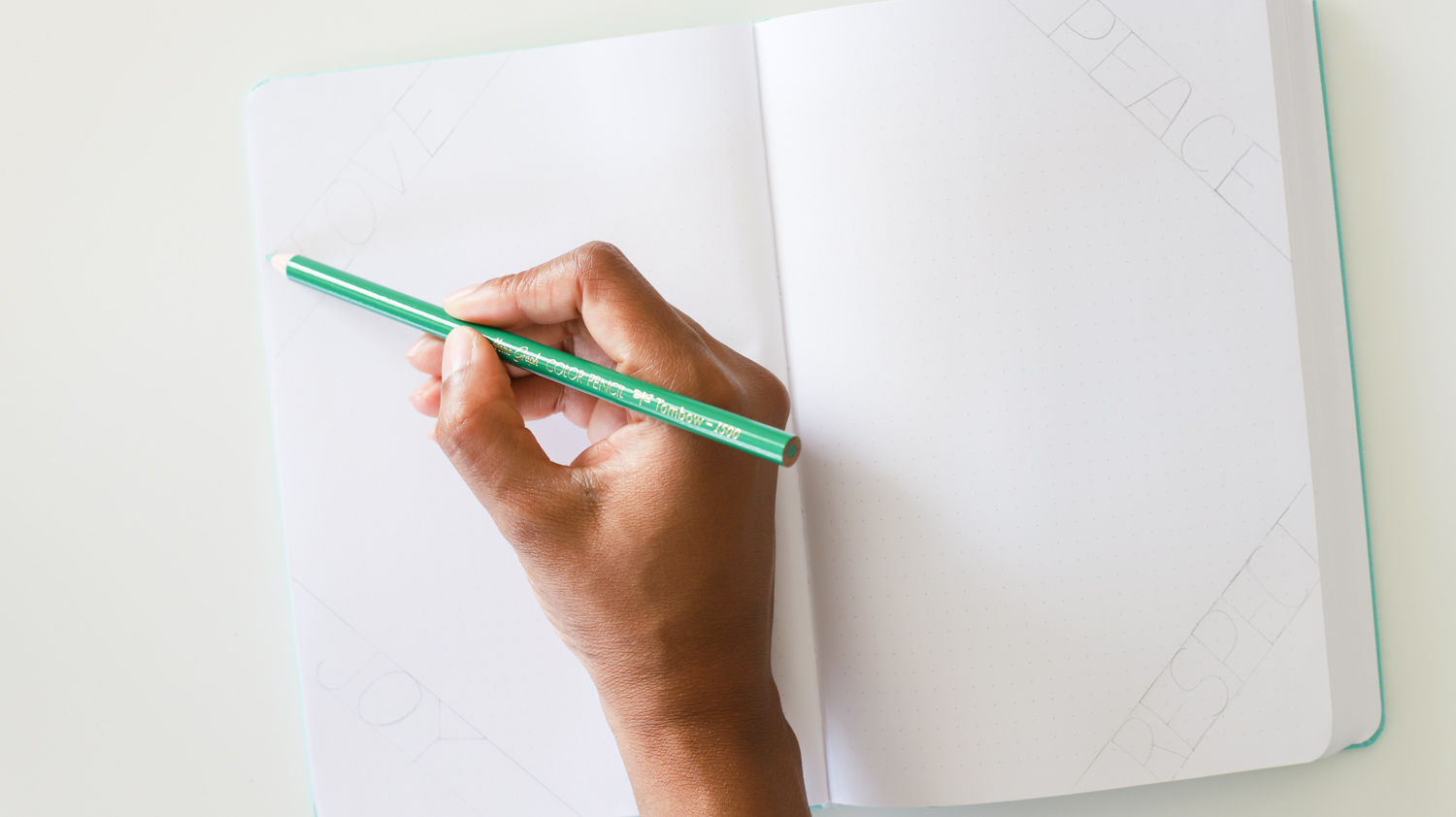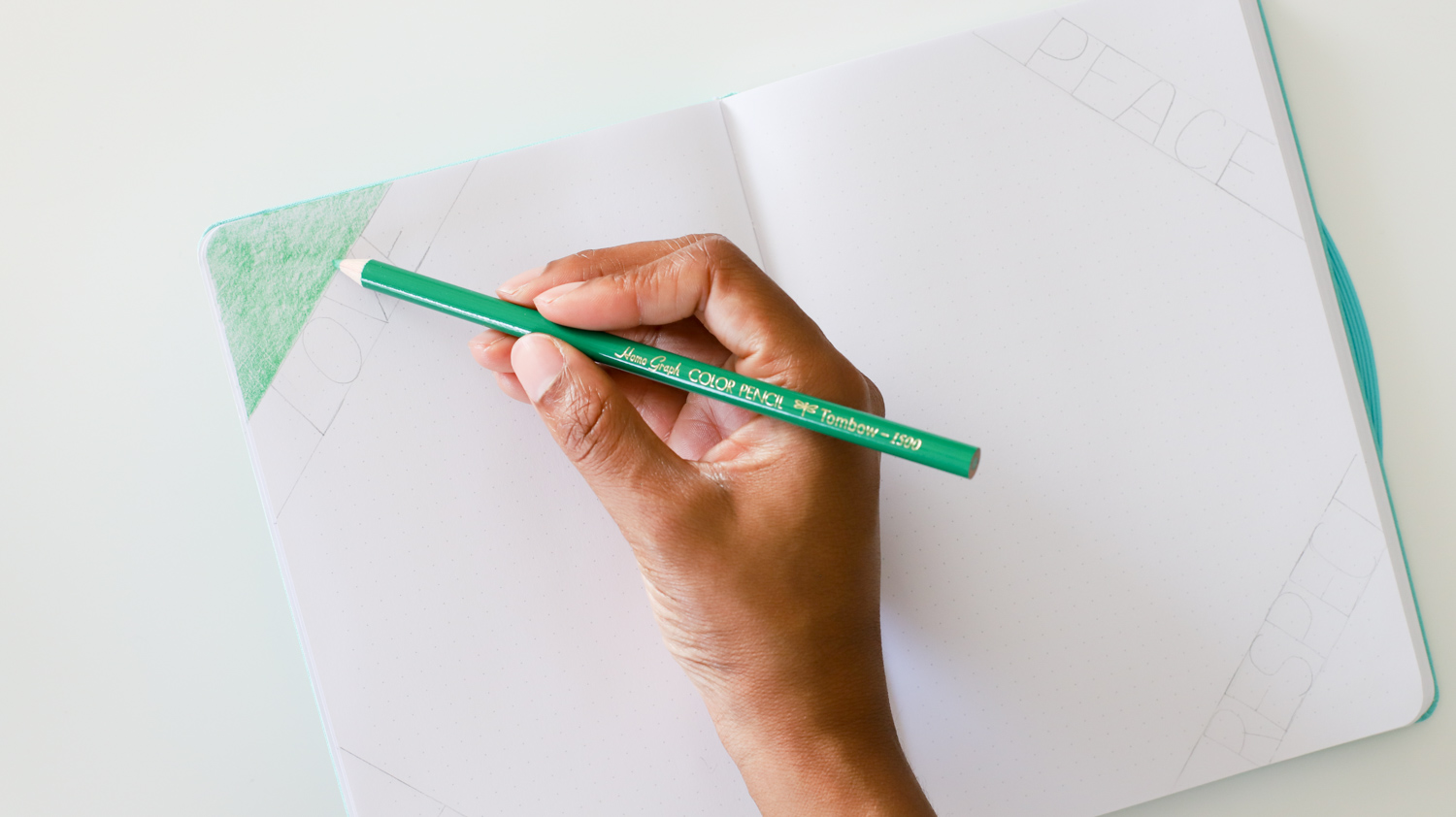 Continue the blending process until you complete each corner.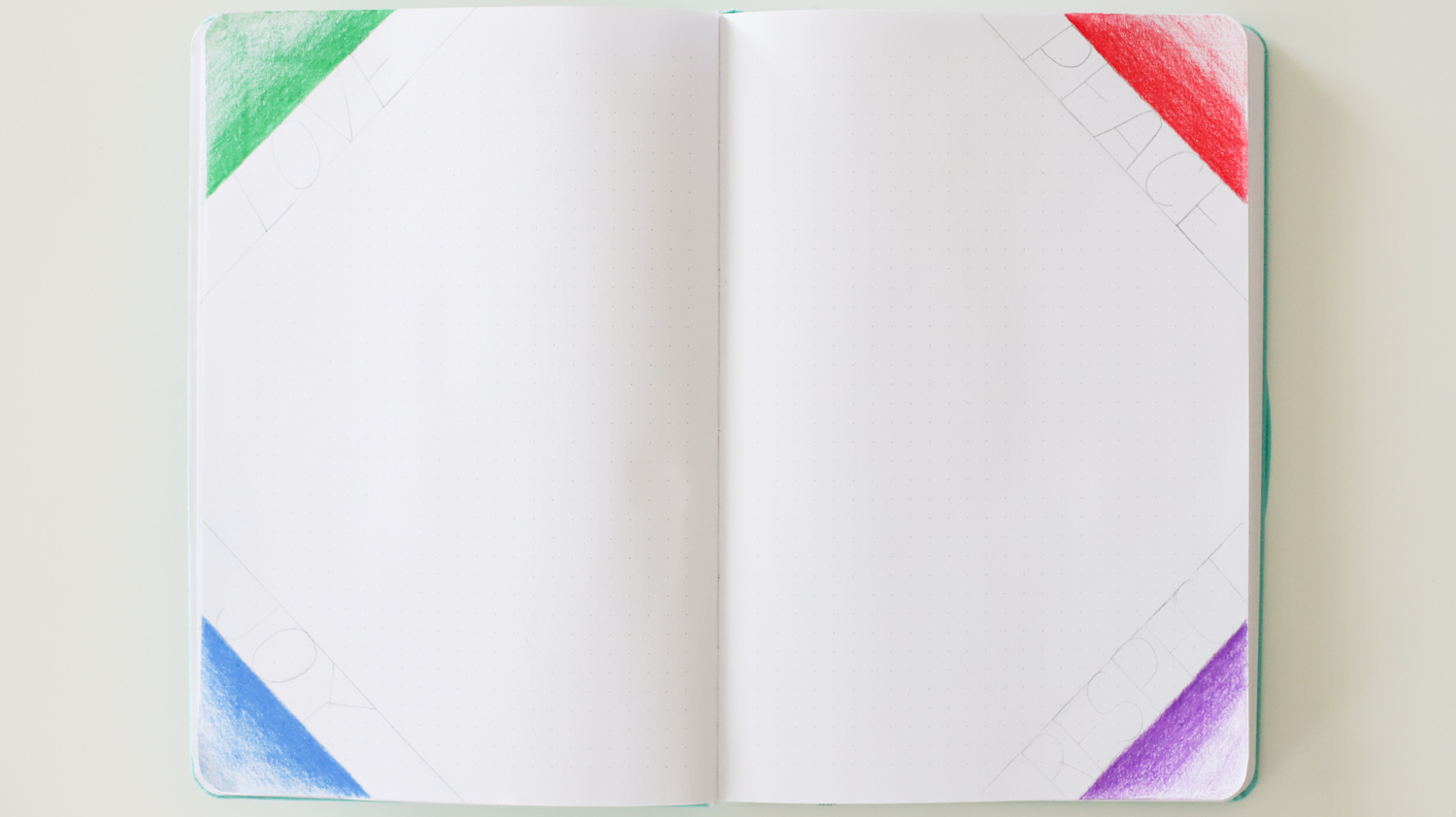 Step 5. Ink the letters.
Use the MONO Twin Permanent Marker broad tip to ink your favorite words.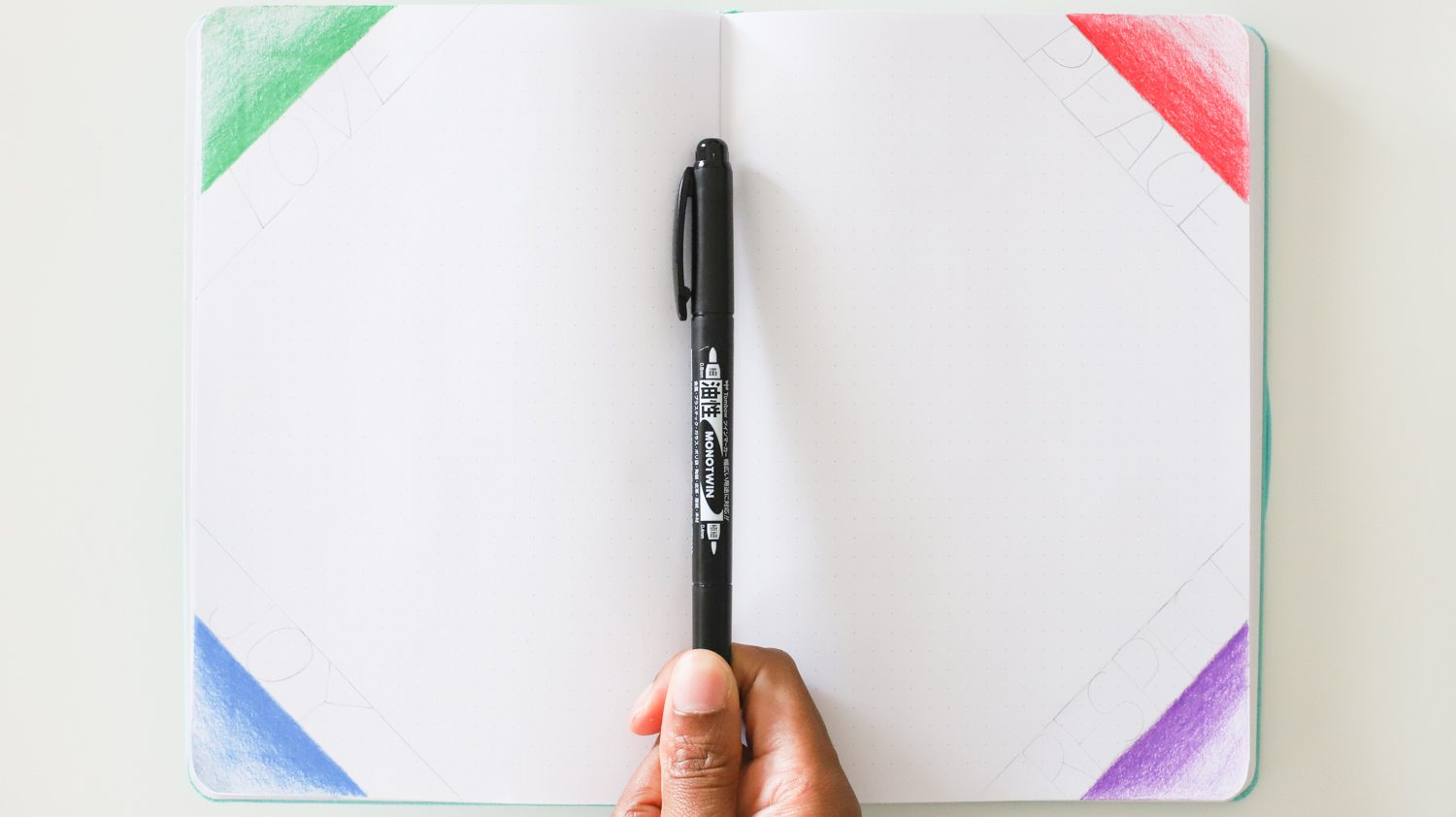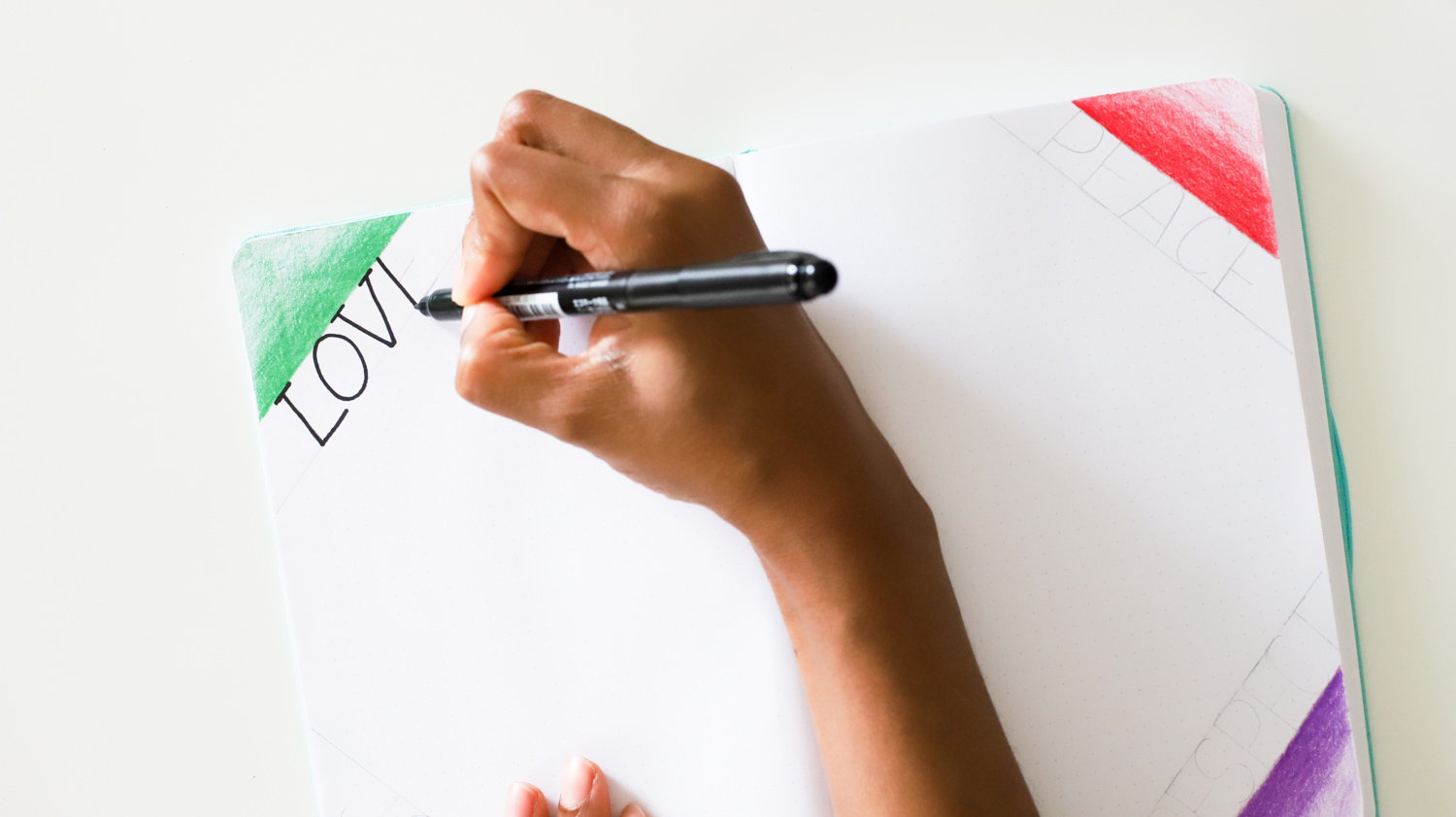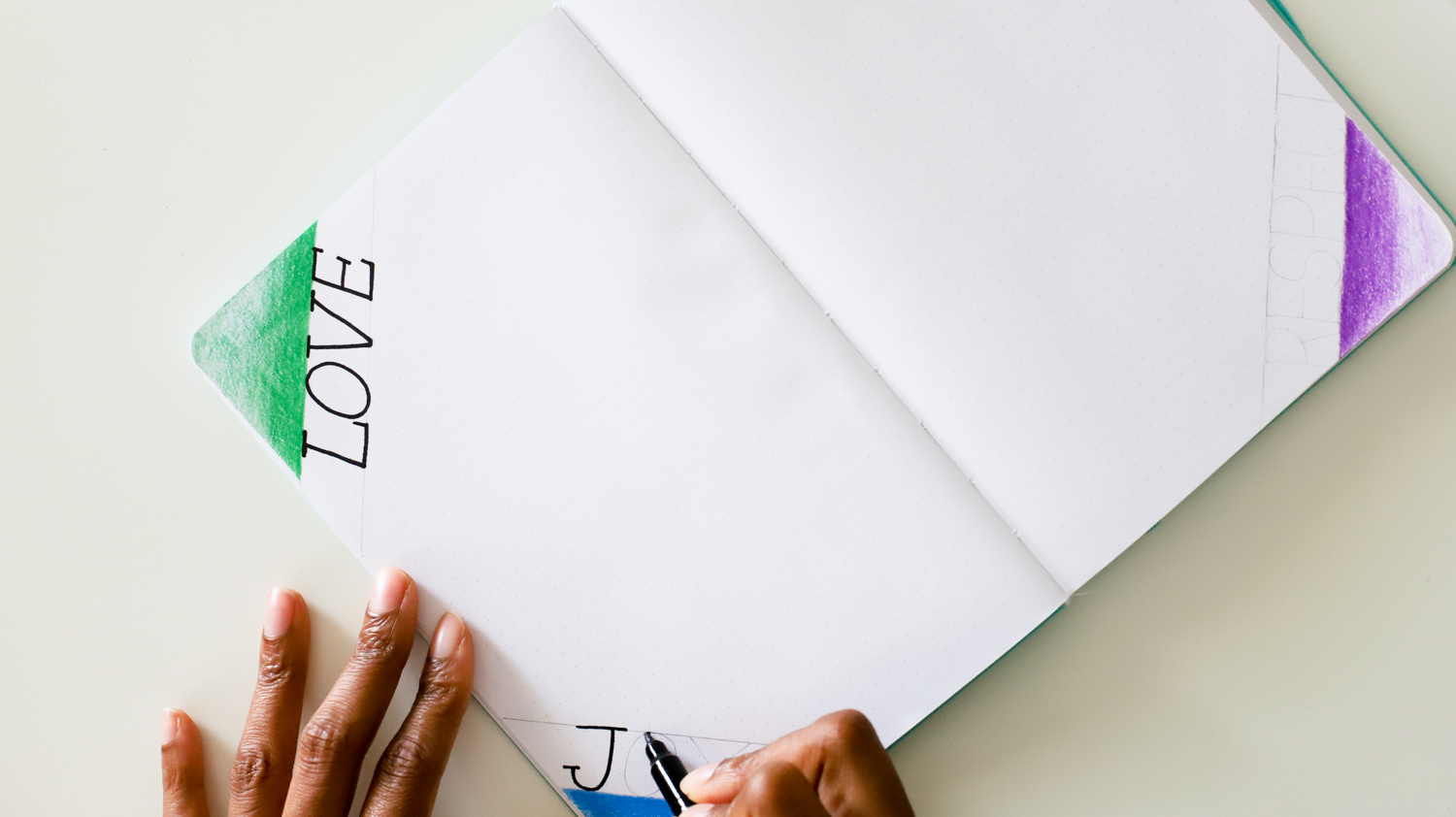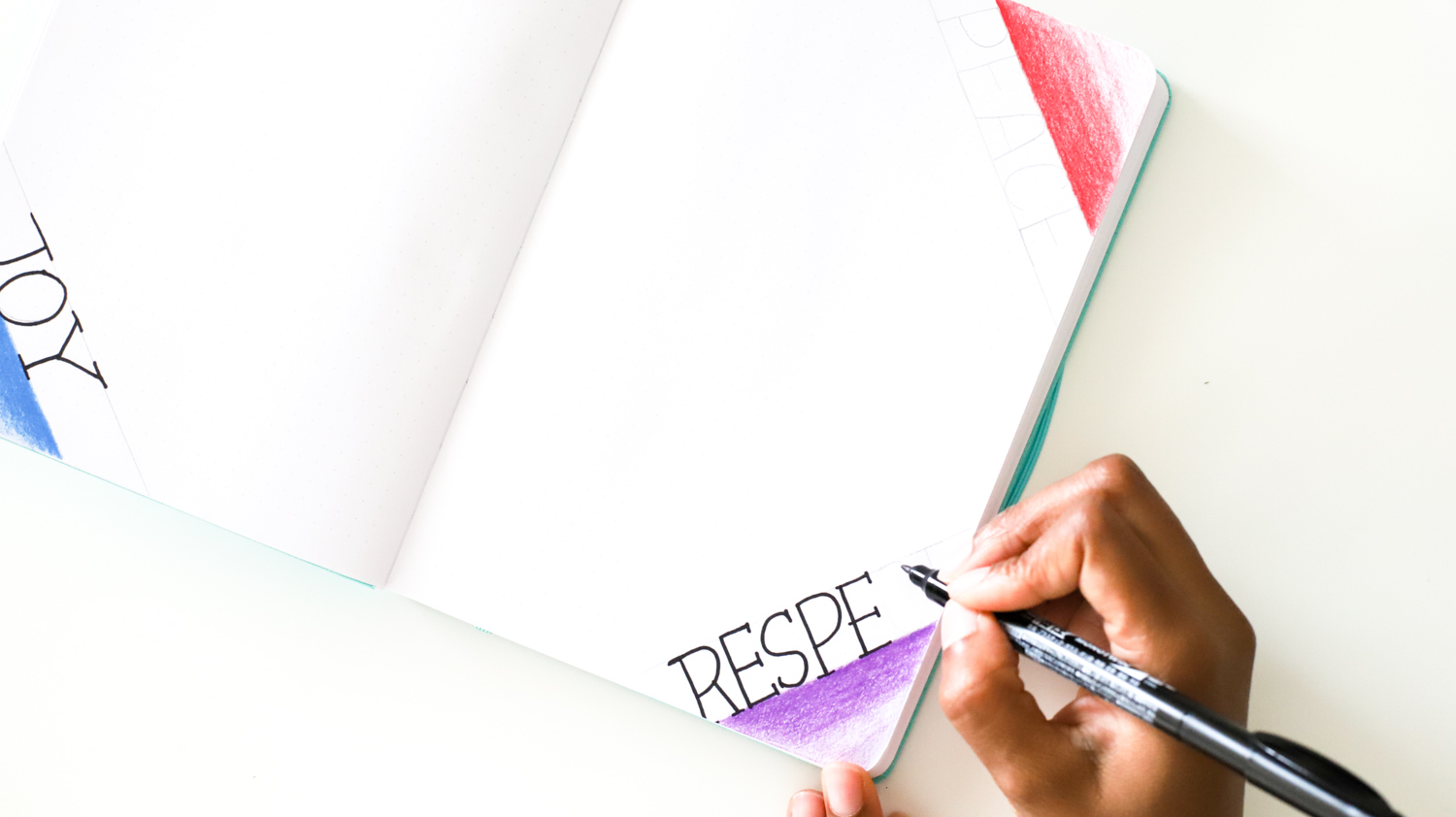 After you've inked the letters, go back over them to create a serif lettering style.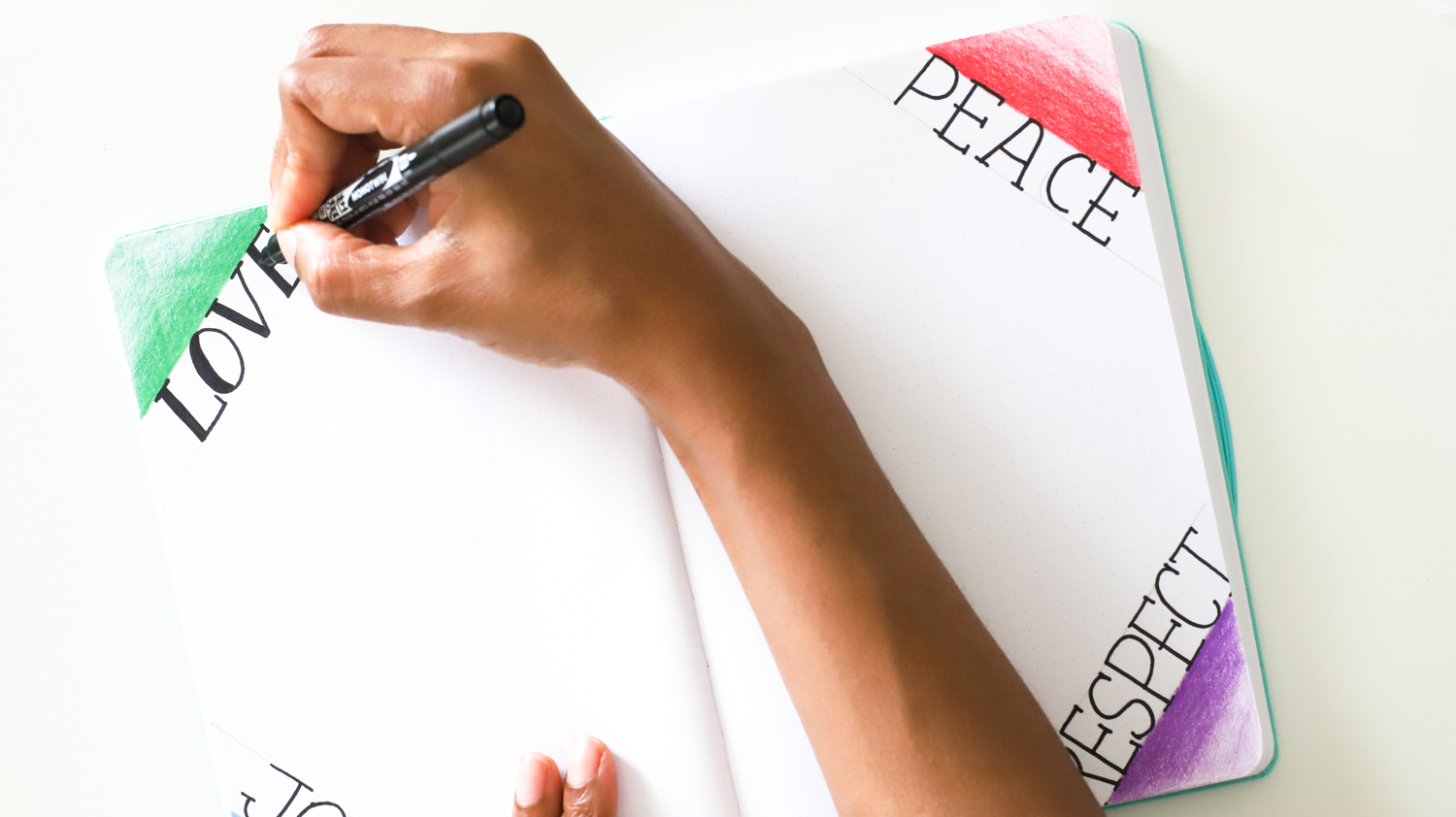 Step 6. Erase the Pencil Marks
Turn the tip of the MONO Graph Pencil to reveal the eraser and erase your pencil marks.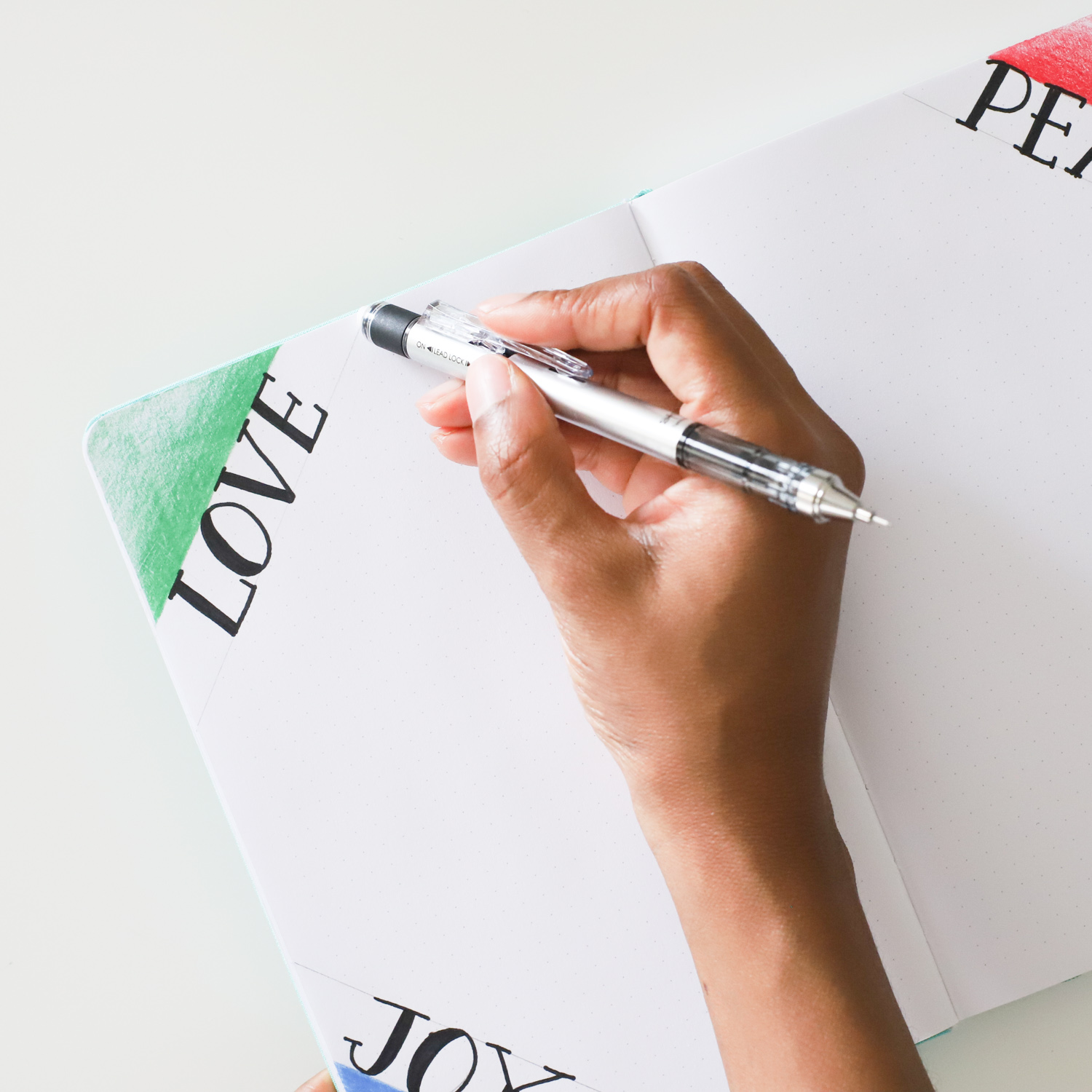 Step 7. Add Journal Headings.
Use a ruler and the MONO Graph Mechanical Pencil to sketch a guide for the month.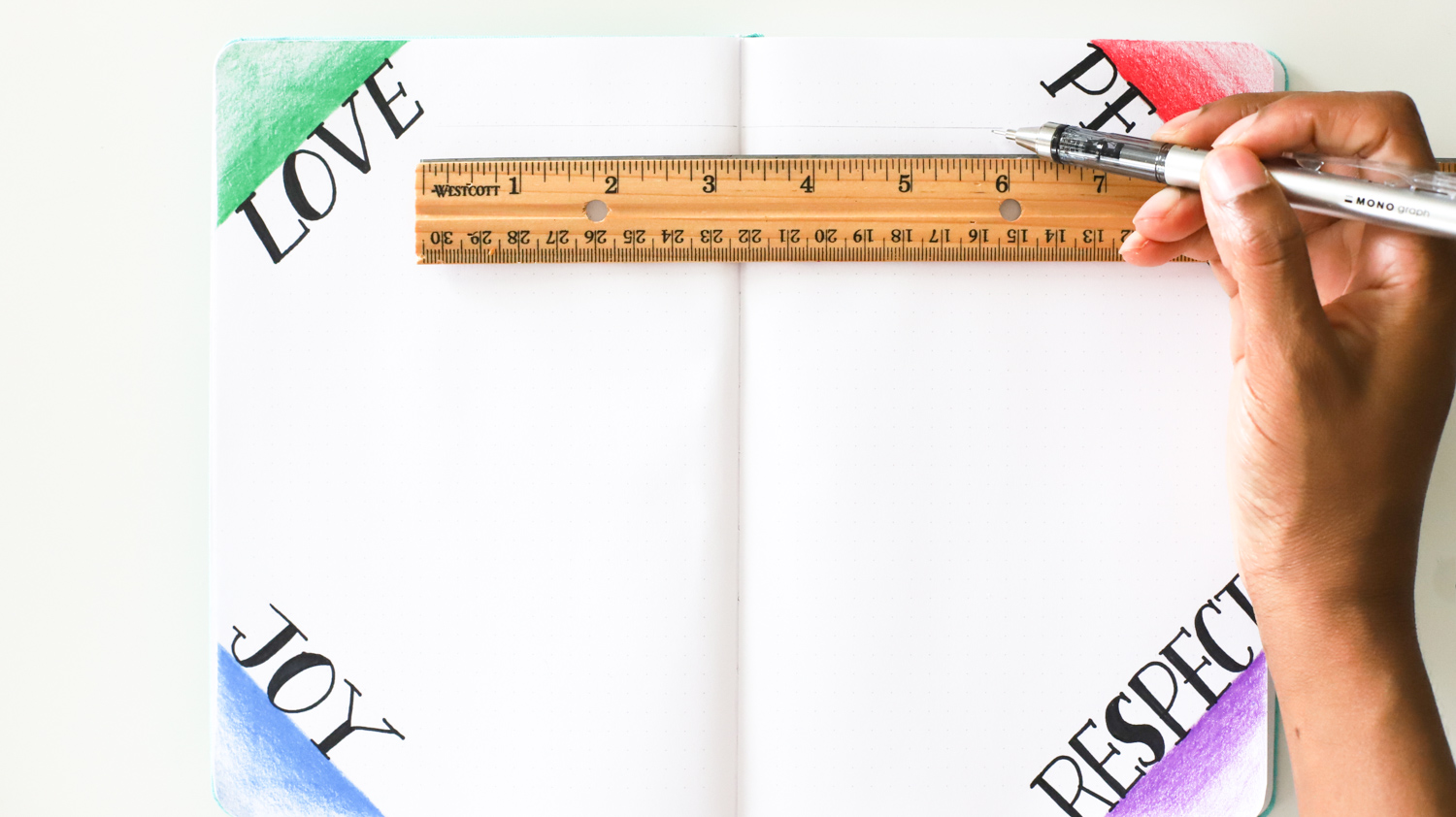 Write the month and year using the MONO Twin Permanent Marker.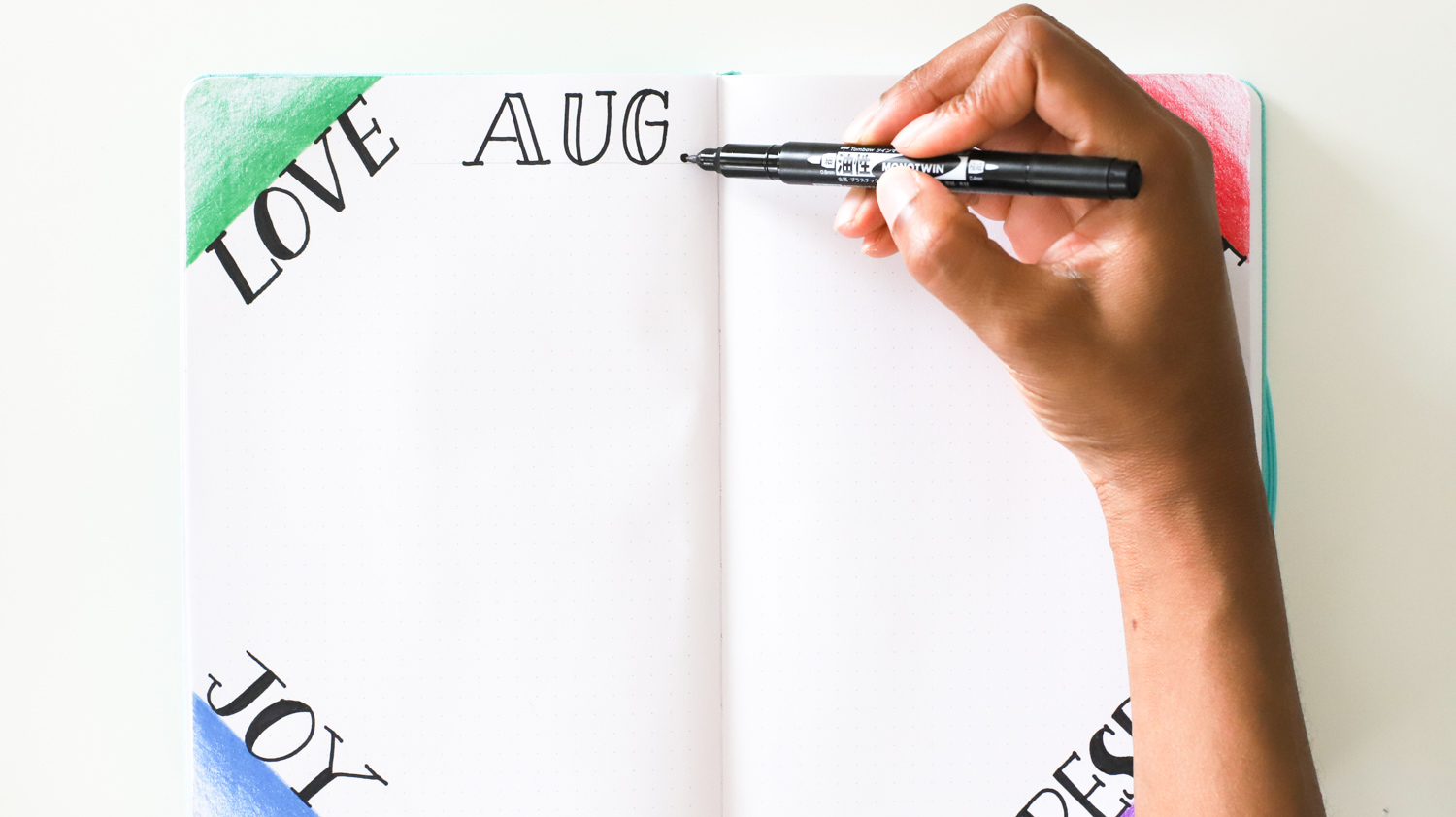 Add some weekly headings to complete your ombre cornered journal!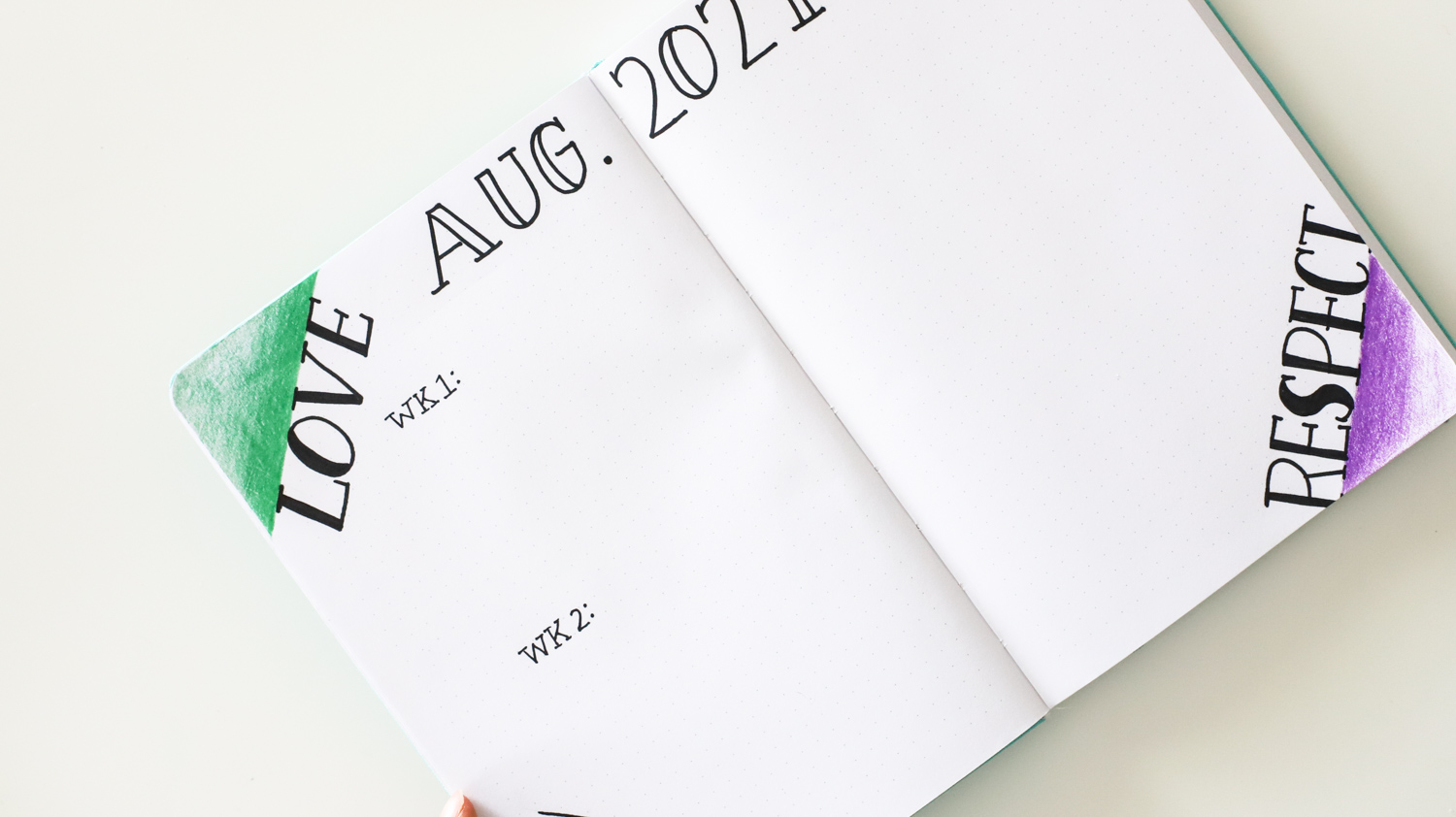 That's it! If you've enjoyed creating this ombre journal, check out Serena's Ombre Stamping With Tombow Dual Brush Pens to create more projects using the ombre effect.
-Danielle