Hi there, Katie here. What's your favorite season? Fall/autumn is definitely my favorite, so I wanted to paint a watercolor fall owl today using my Dual Brush Pens. Keep reading for the full tutorial!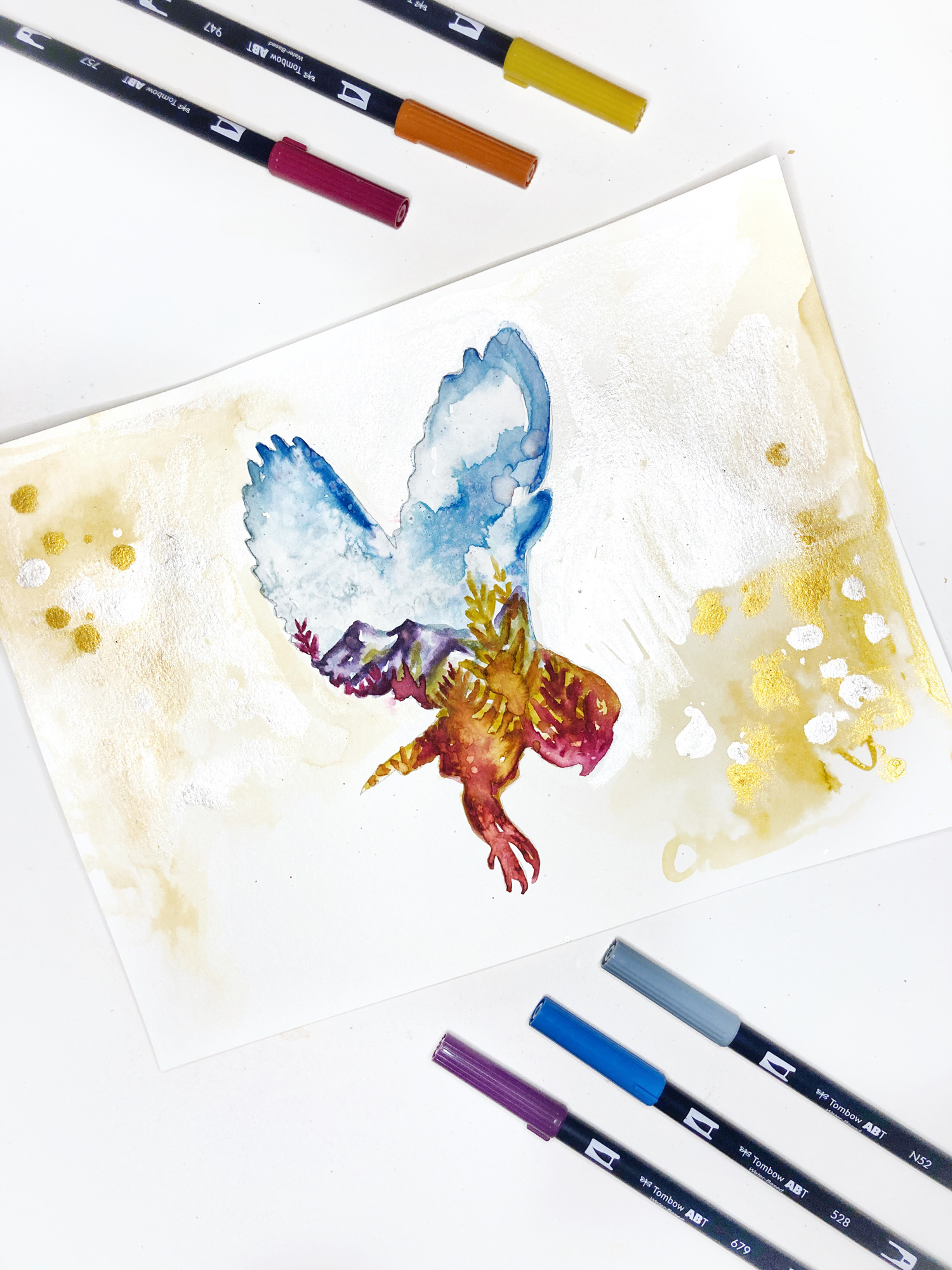 Supplies you'll need:
Watercolor Paper (use hot press for smooth texture)
Light Box (optional)
Owl Silhouette (optional)
Salt (optional)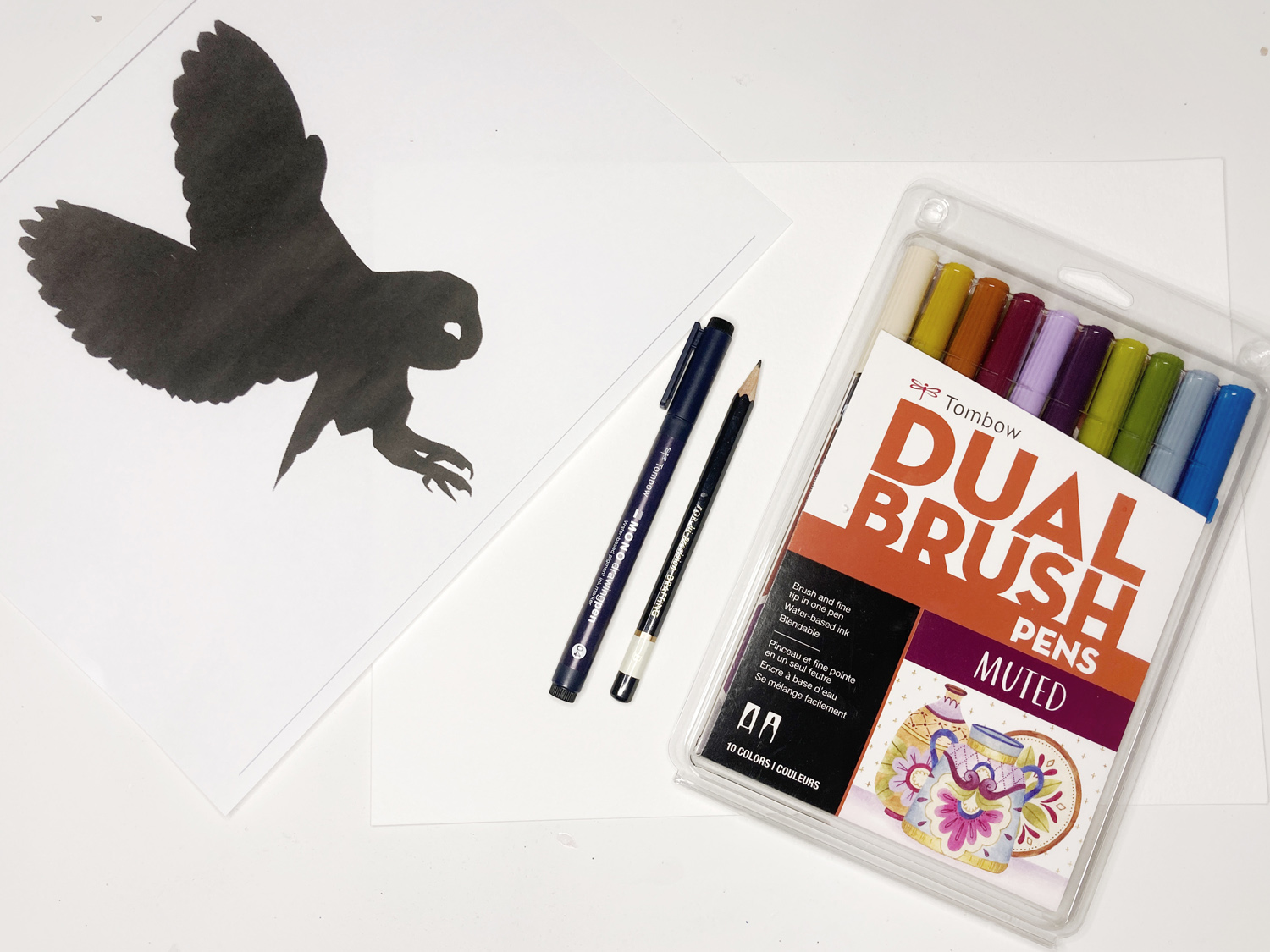 Step one:
Draw the shape of an owl onto a sheet of watercolor paper.
Feel free to print off an owl silhouette to trace (a light box makes this so easy!), or freehand sketch it, whatever you prefer doing!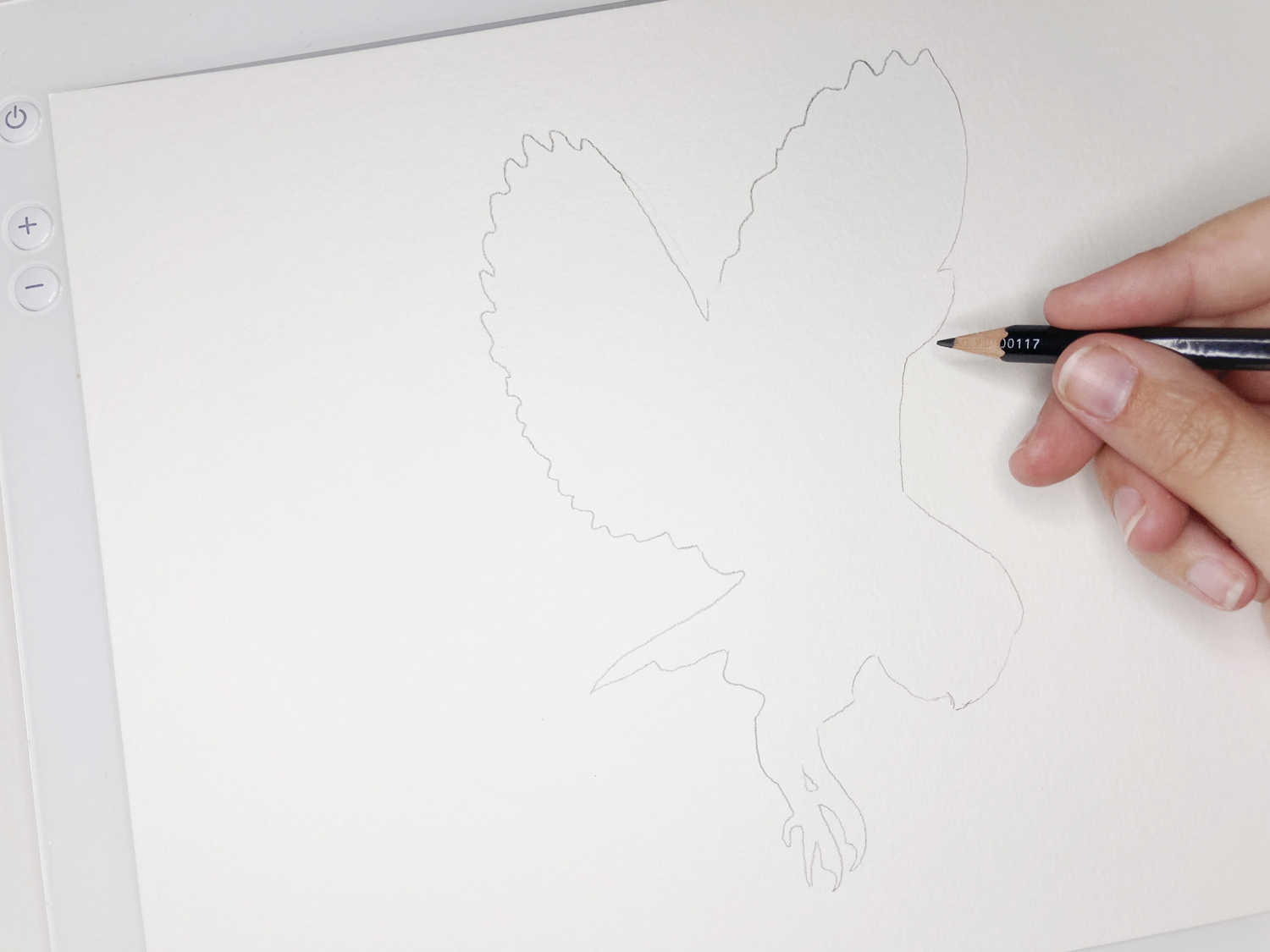 Step two:
Using Dual Brush Pens from the Muted Set (N52, & 528), apply color to the wings of your owl silhouette. I recommend keeping the darker blue to the outside edges of the wing, and the lighter color toward the inside.
I love the colors included in the newly redesigned Muted 10-pack, they are the perfect muted jewel tones for an autumn vibe!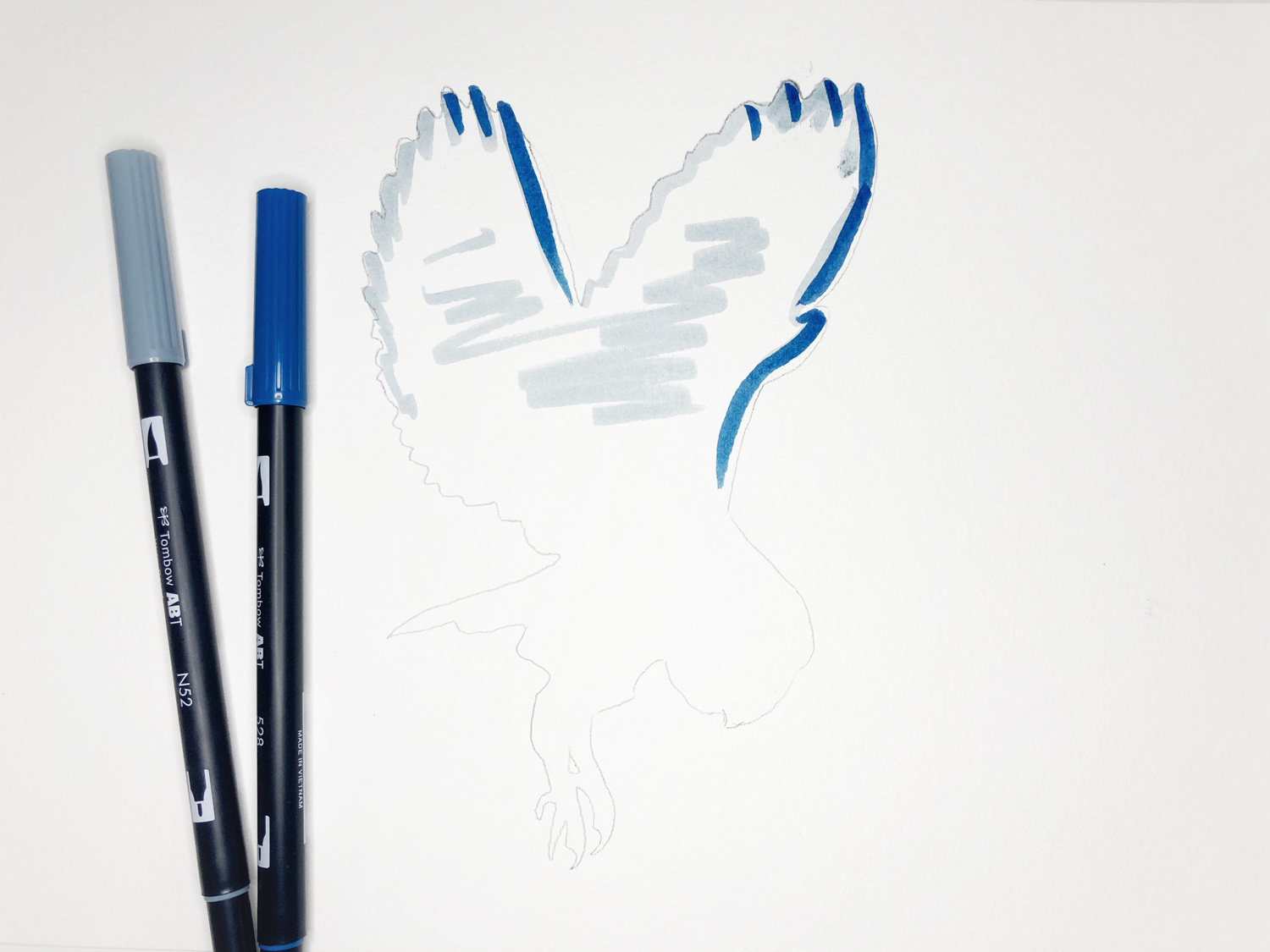 Step three:
Brush over the ink with water using the water brush. I really like to use Tombow's Small Water Brush because it has a fine brush tip that is easy to control, but it comes in 3 different sizes so you can choose the one you prefer!
Make sure to be careful and keep the color within your owl silhouette shape. While the ink is still wet, you can also sprinkle on a little bit of salt. As the ink dries it will react to the salt, causing a cool speckled effect that I really love for skies.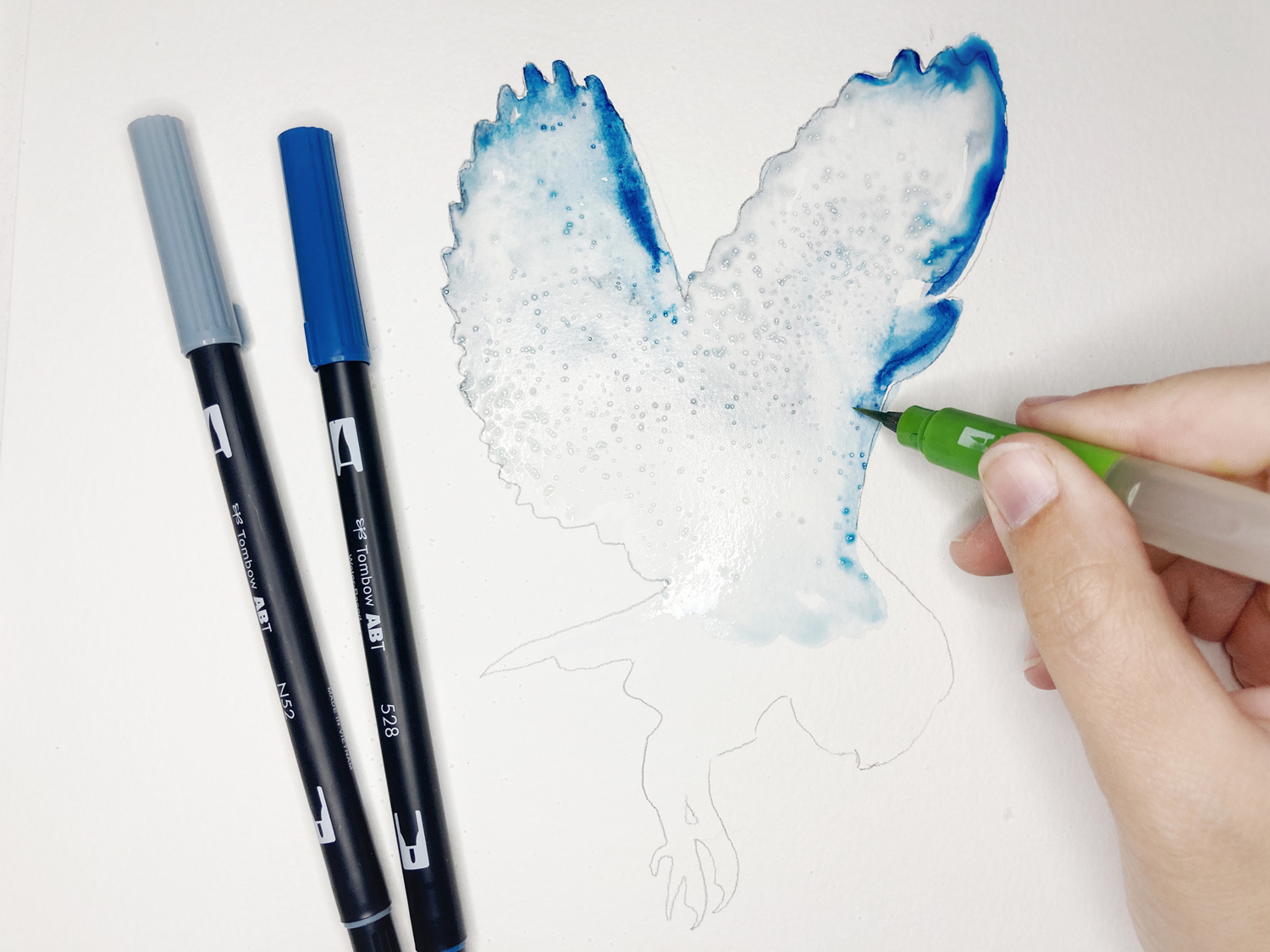 Step four:
Let the sky dry, and then use the purple tones from the Muted Set (679, and either 623, or n52), to sketch in some mountains in the landscape beneath your sky.
Repeat step three by using the Water Brush to smooth out the color and use the Dual Brush Pens as watercolors.
If you want to learn more about using Tombow's Dual Brush Pens as watercolors and mixing colors, check out this tutorial!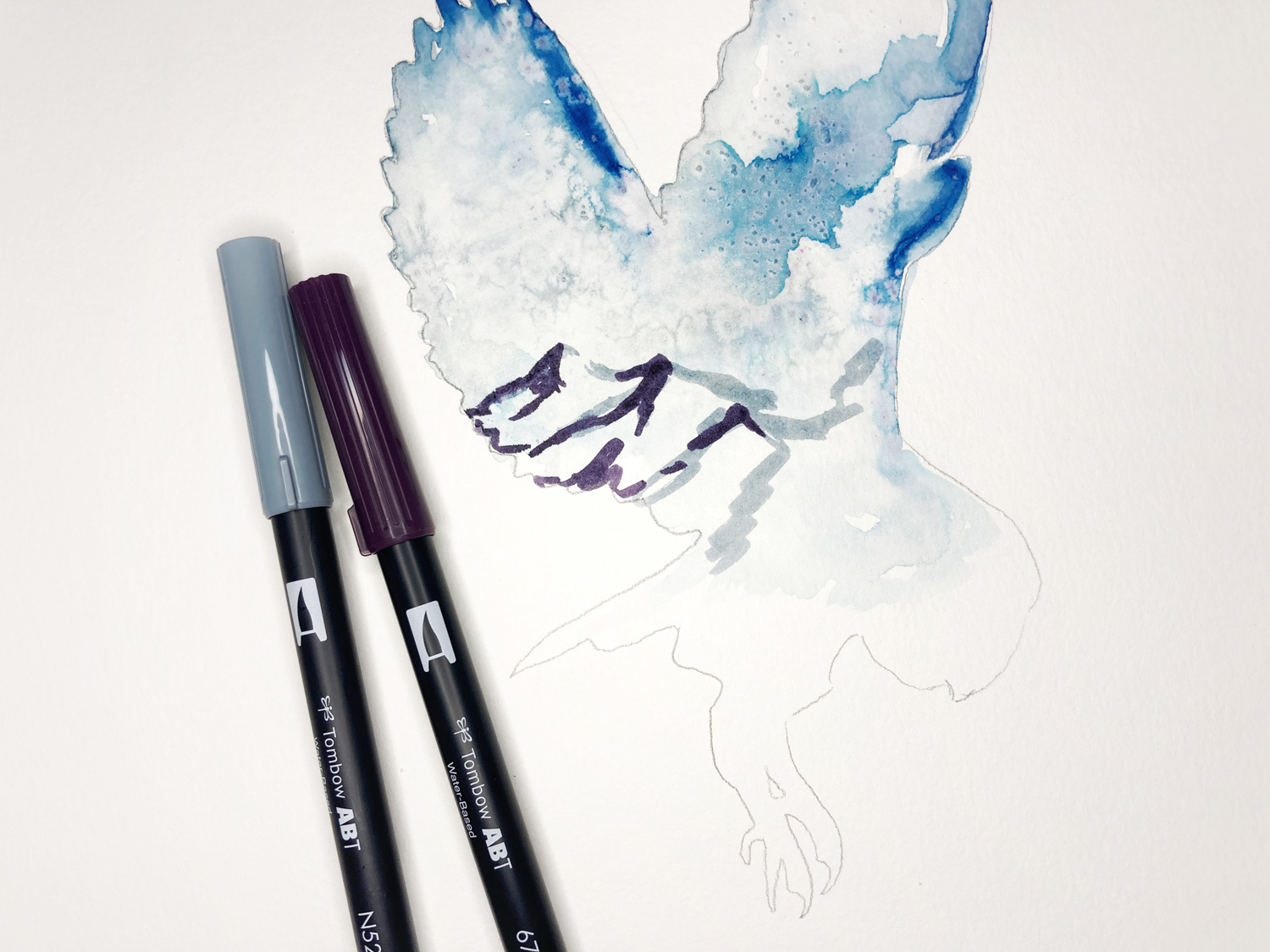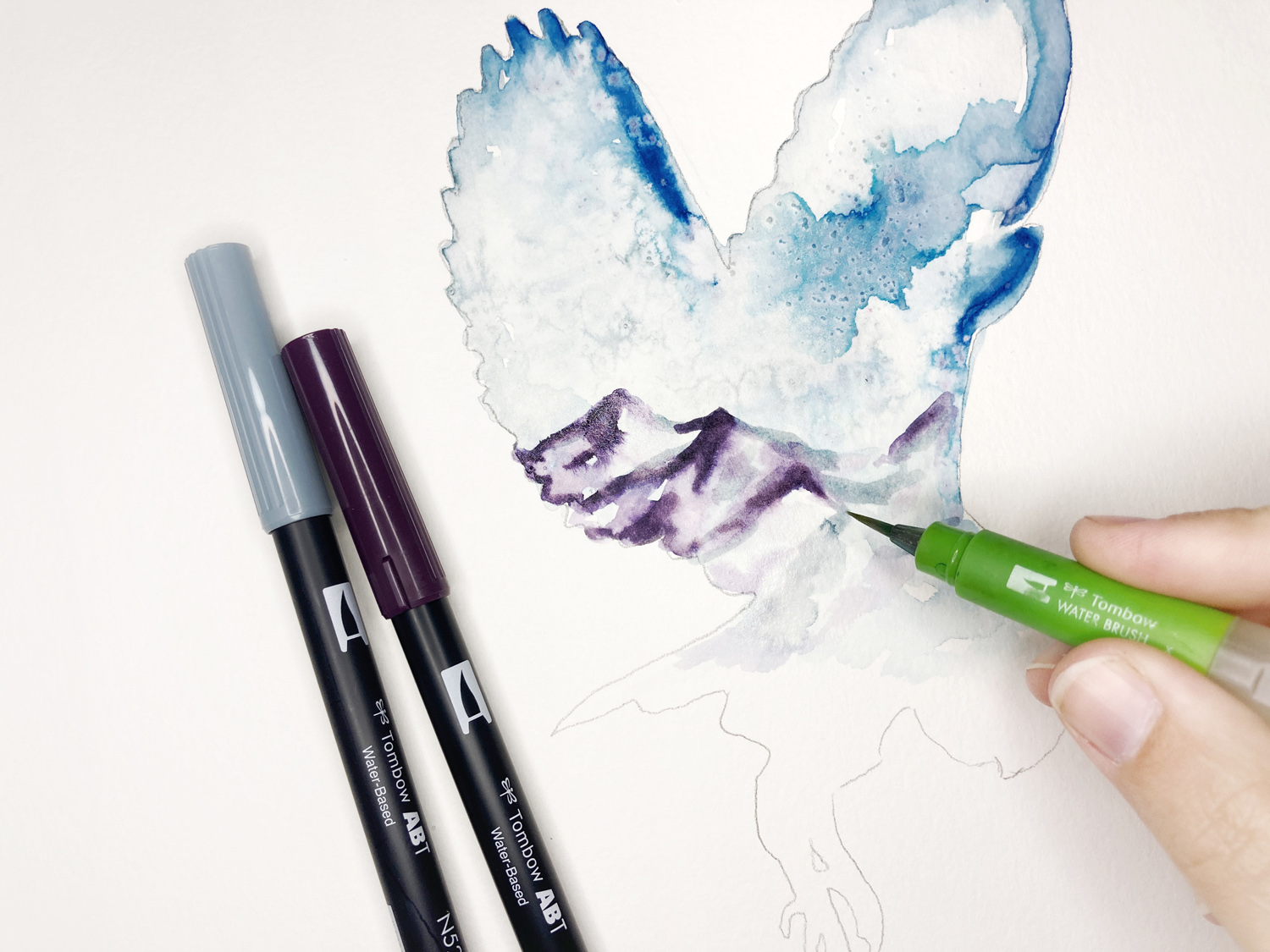 Step five:
Make sure that you let the ink dry in-between layers!
Now repeat these watercolor steps (adding color with the Dual Brush Pen, and brushing over top with water using the Water Brush) to draw on some trees.
I am using the colors 026, 947, and 757, to create an autumn forest with shades of gold, copper, and burgundy.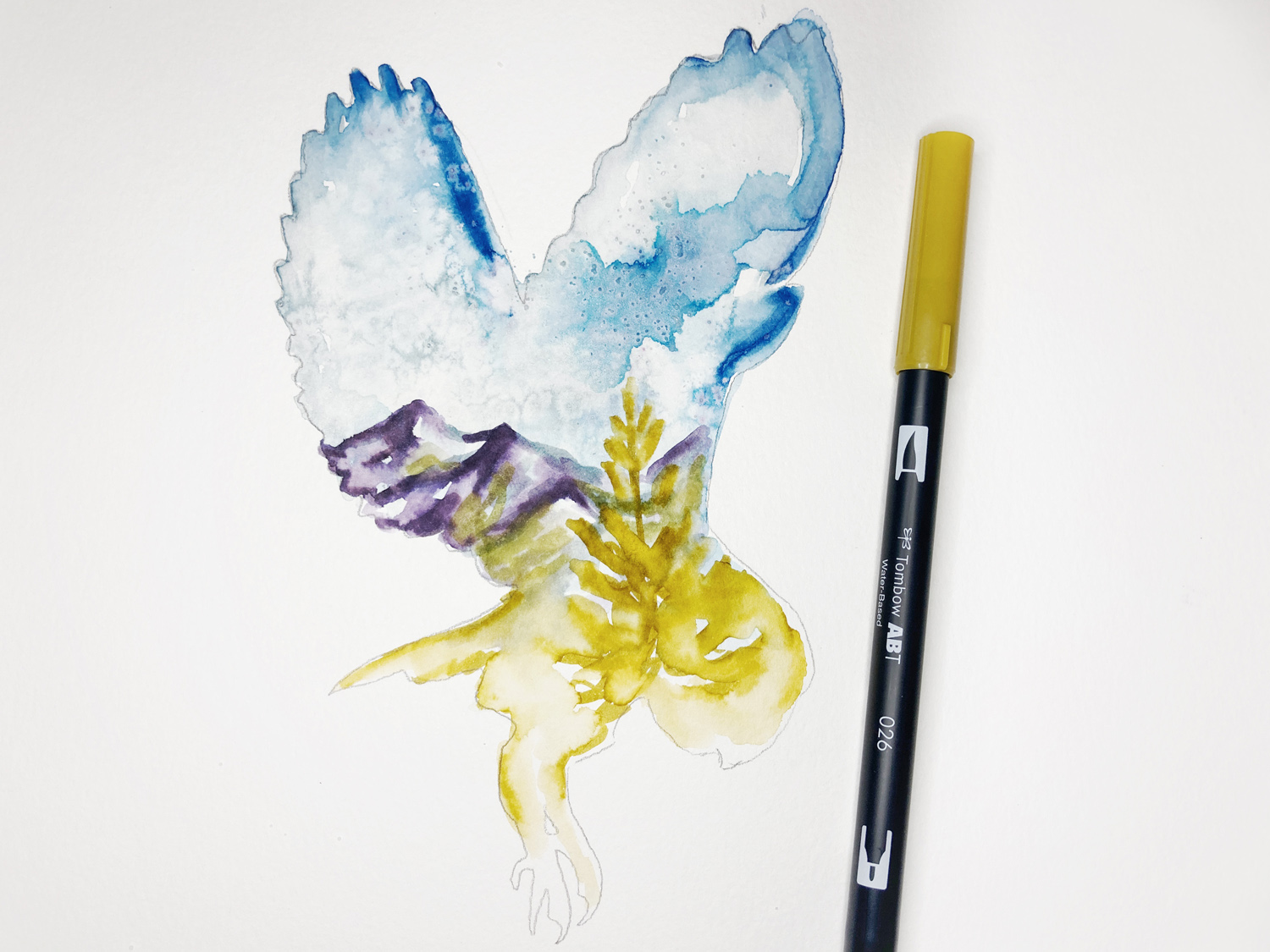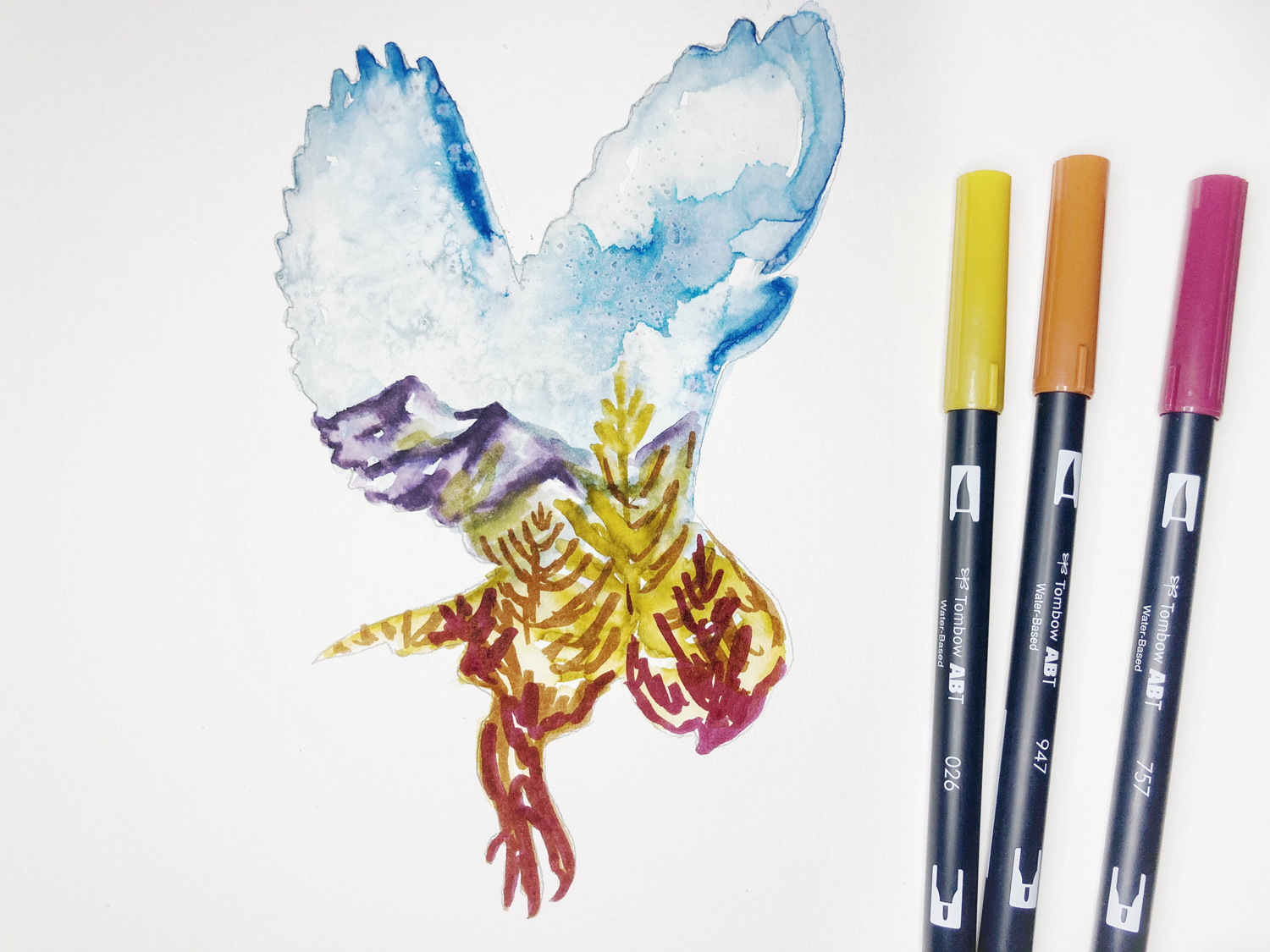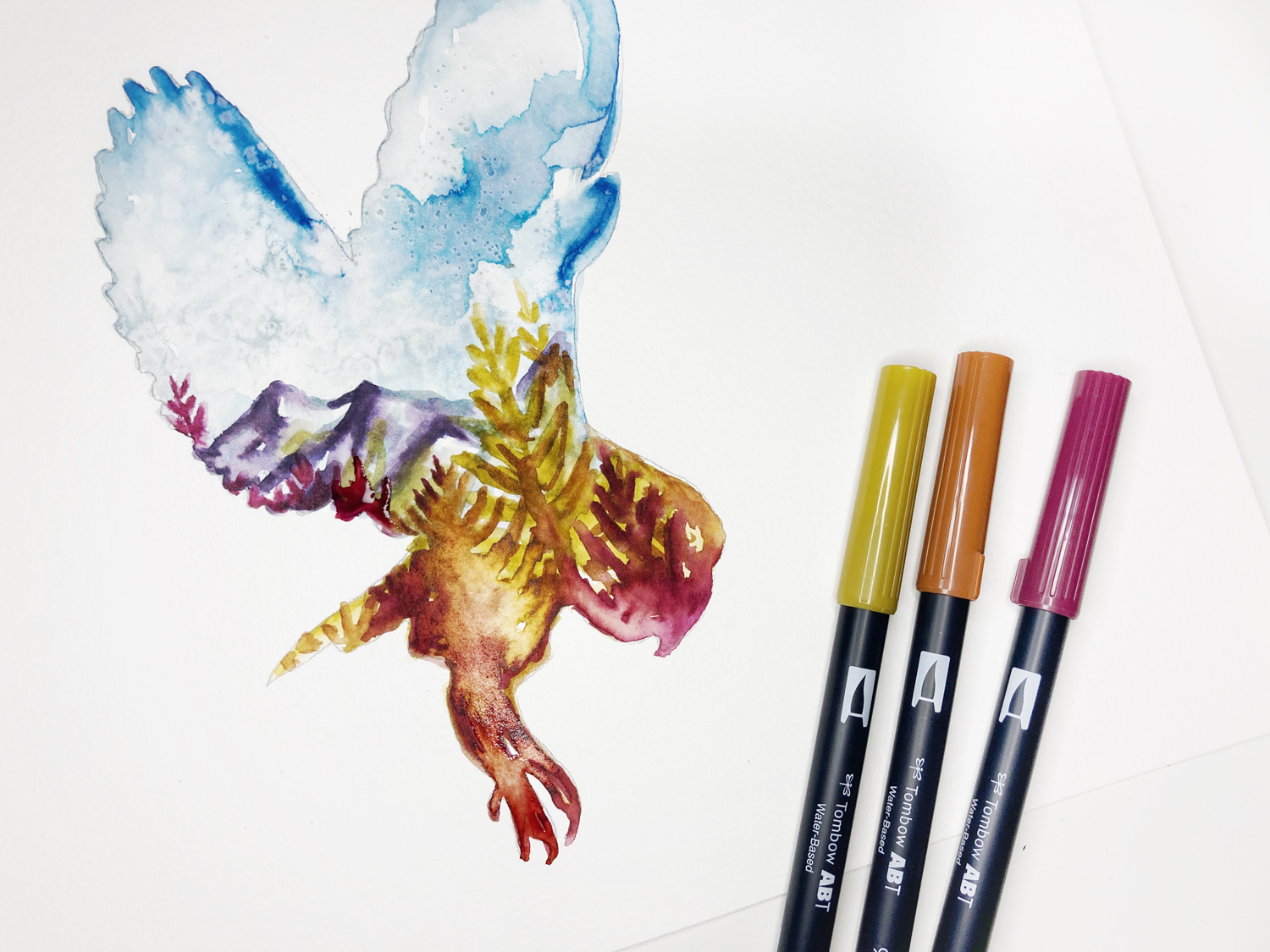 Thanks for reading. I hope I've inspired you to give Tombow's Watercolor Set a try and paint your own watercolor succulent!
-Katie
Find me on Instagram: @studio.katie
P.S.  – If you're looking for another fun Autumn Watercolor tutorial, check out this DIY Fall Leaf Art from Adrienne!