Hello friends, it's Smitha here, can you believe it is October already? Today let's pull out our journals and work on a simple October Cover Page that you can create easily.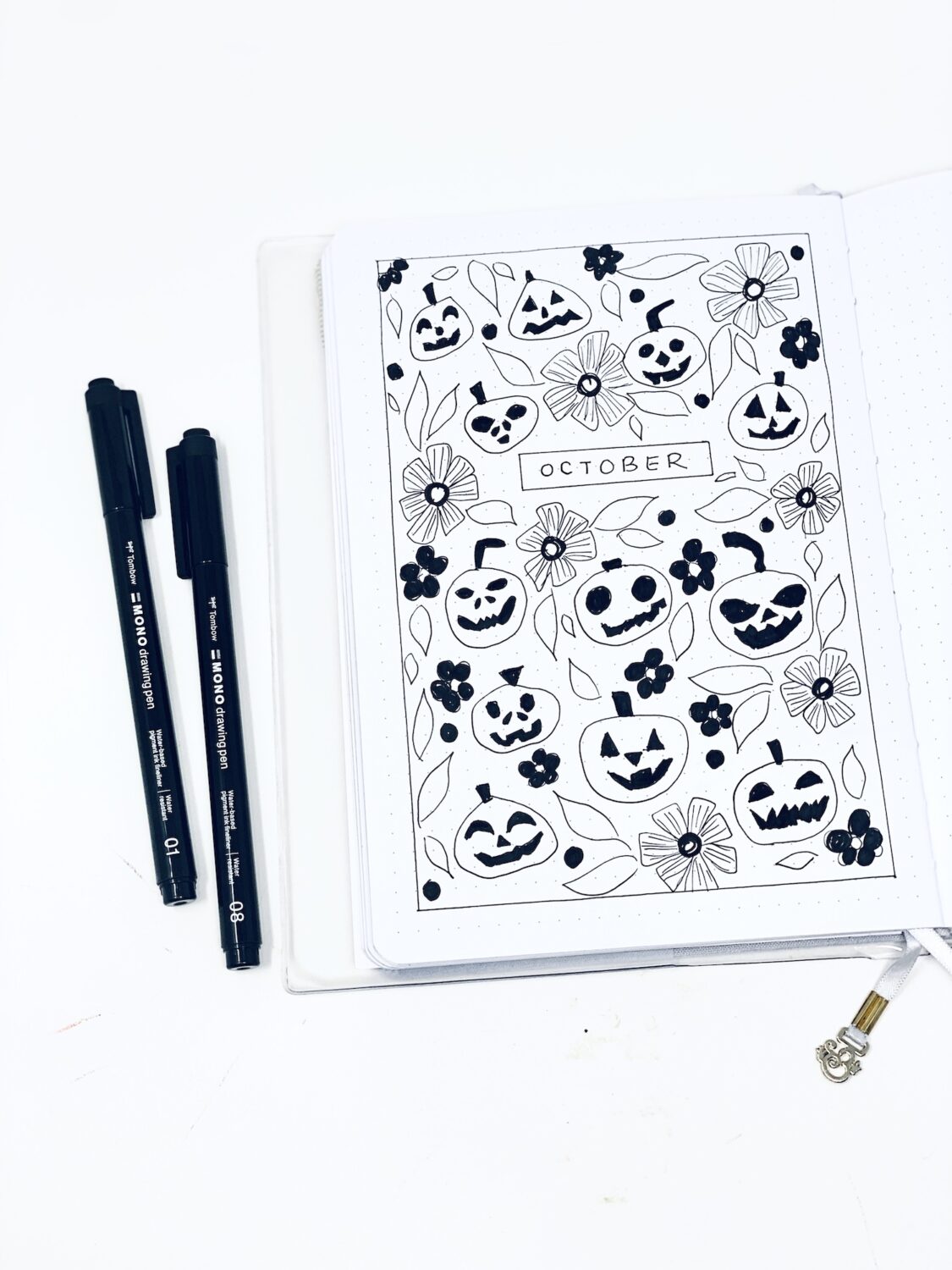 Material list:
Journal or Dot Grid Notebook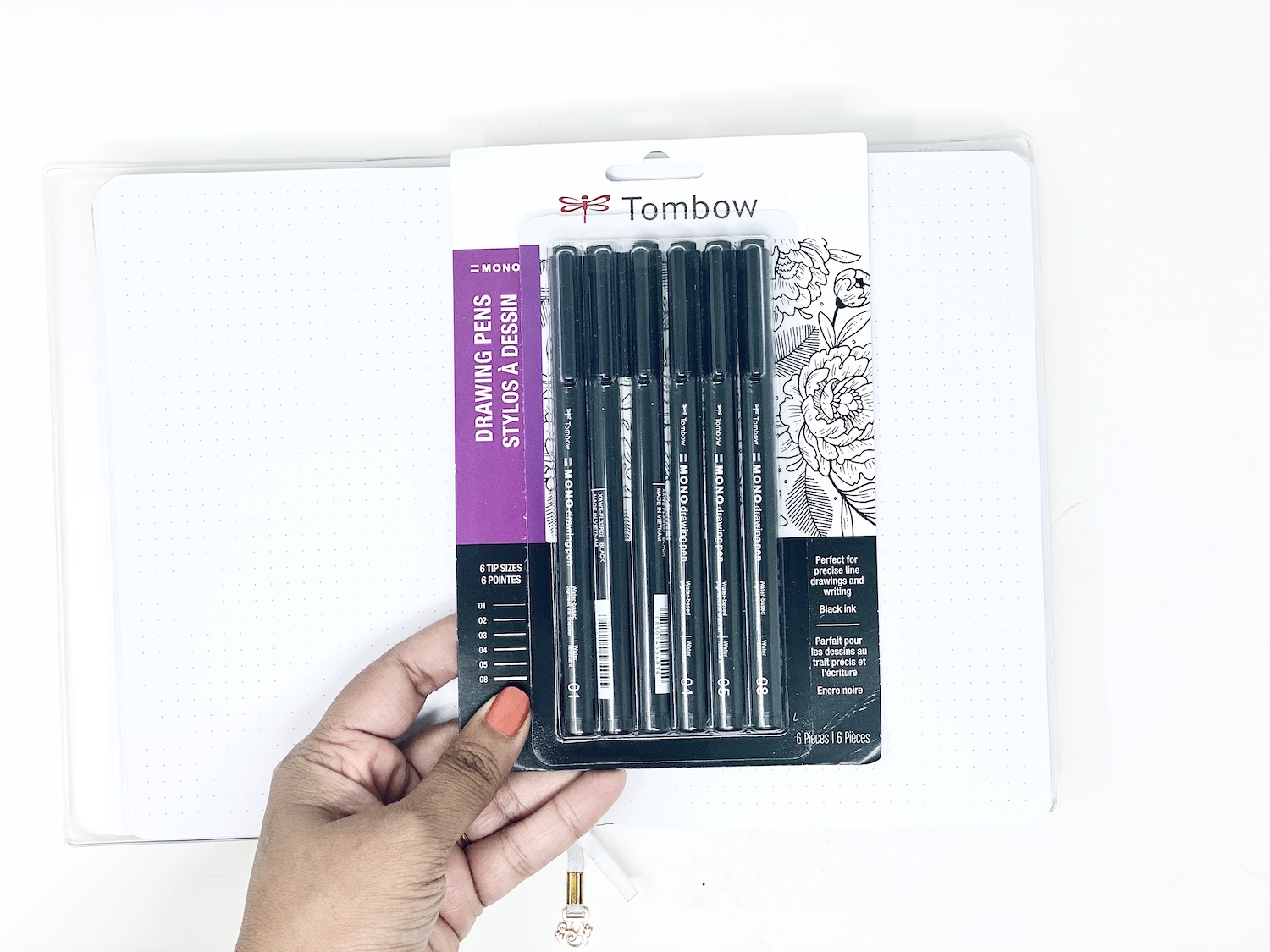 October Cover Page Tutorial:
Step One:
Using the help of a ruler, let's first draw a box around the page and then a smaller rectangle for the month title. I used the MONO Drawing Pen 01 for this to create delicate lines.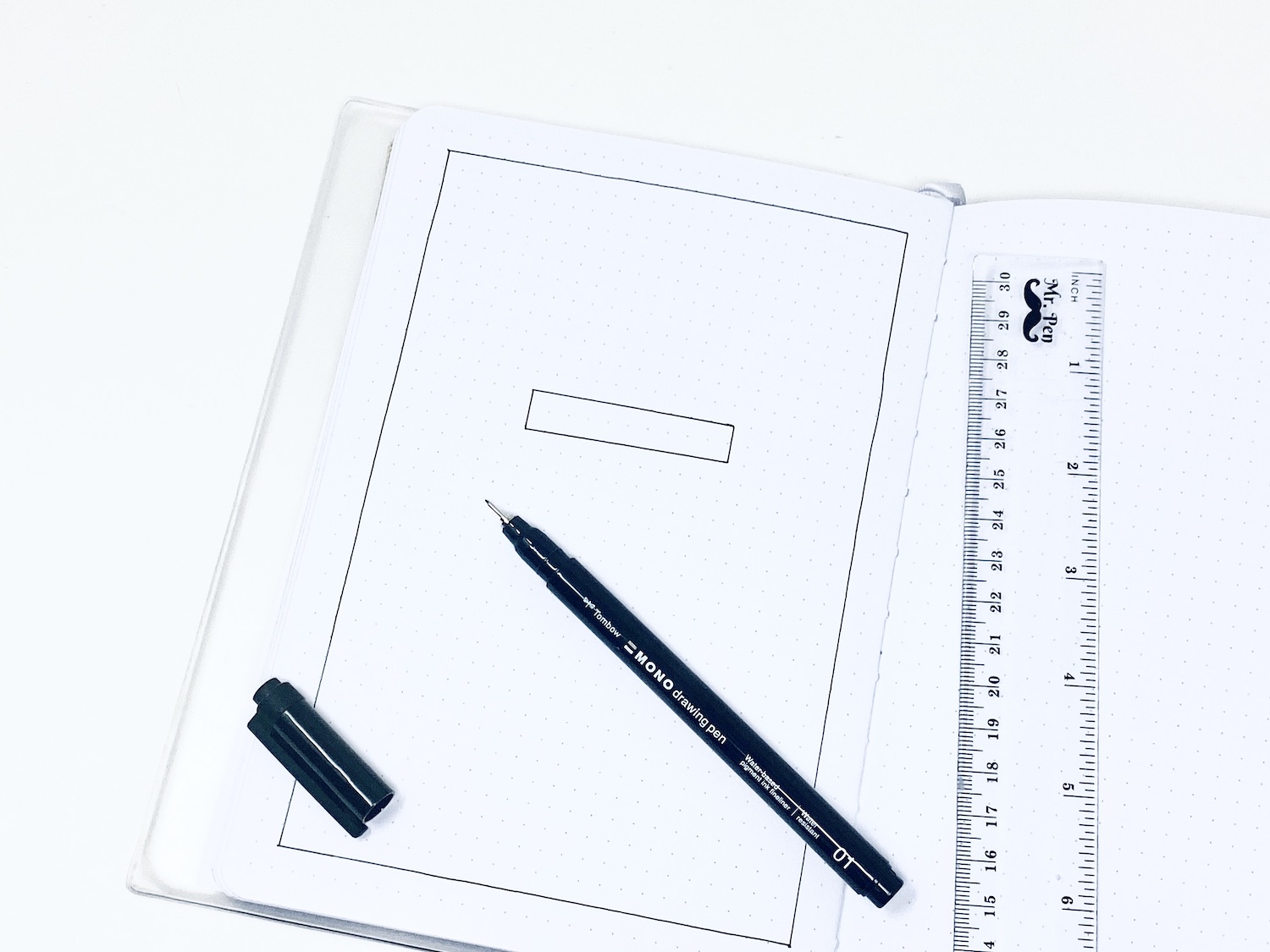 Step Two:
Now we fill the page with simple shapes. What does October mean to you? Doodle in any shape or image of your choice here. I chose to draw Jack O' lantern pumpkin shape outlines.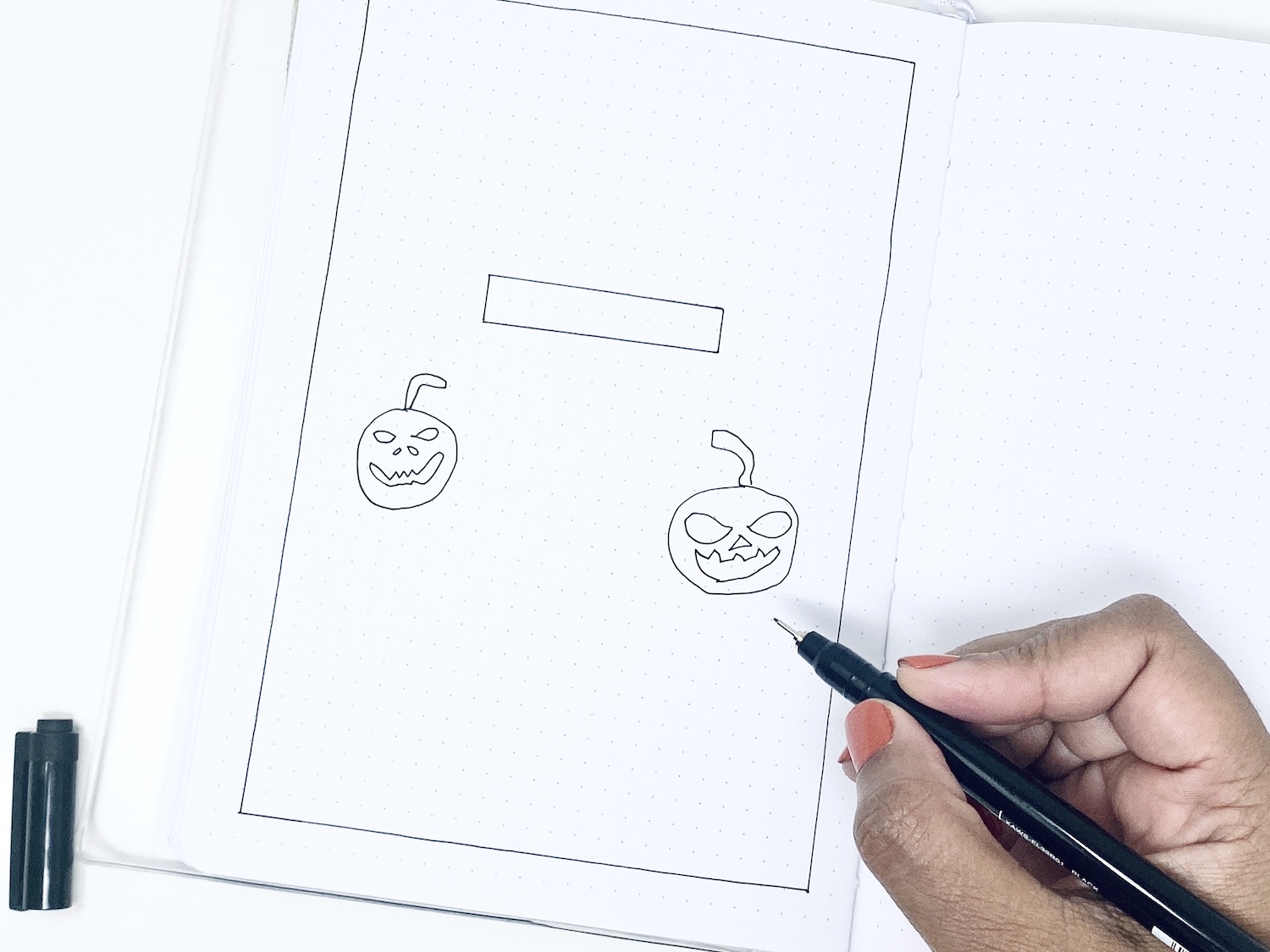 Step Three:
Fill in most of the white space with leaf shapes or flowers using the MONO Drawing Pen 01. This pen draws delicate fine lines that are great for outline drawings like these.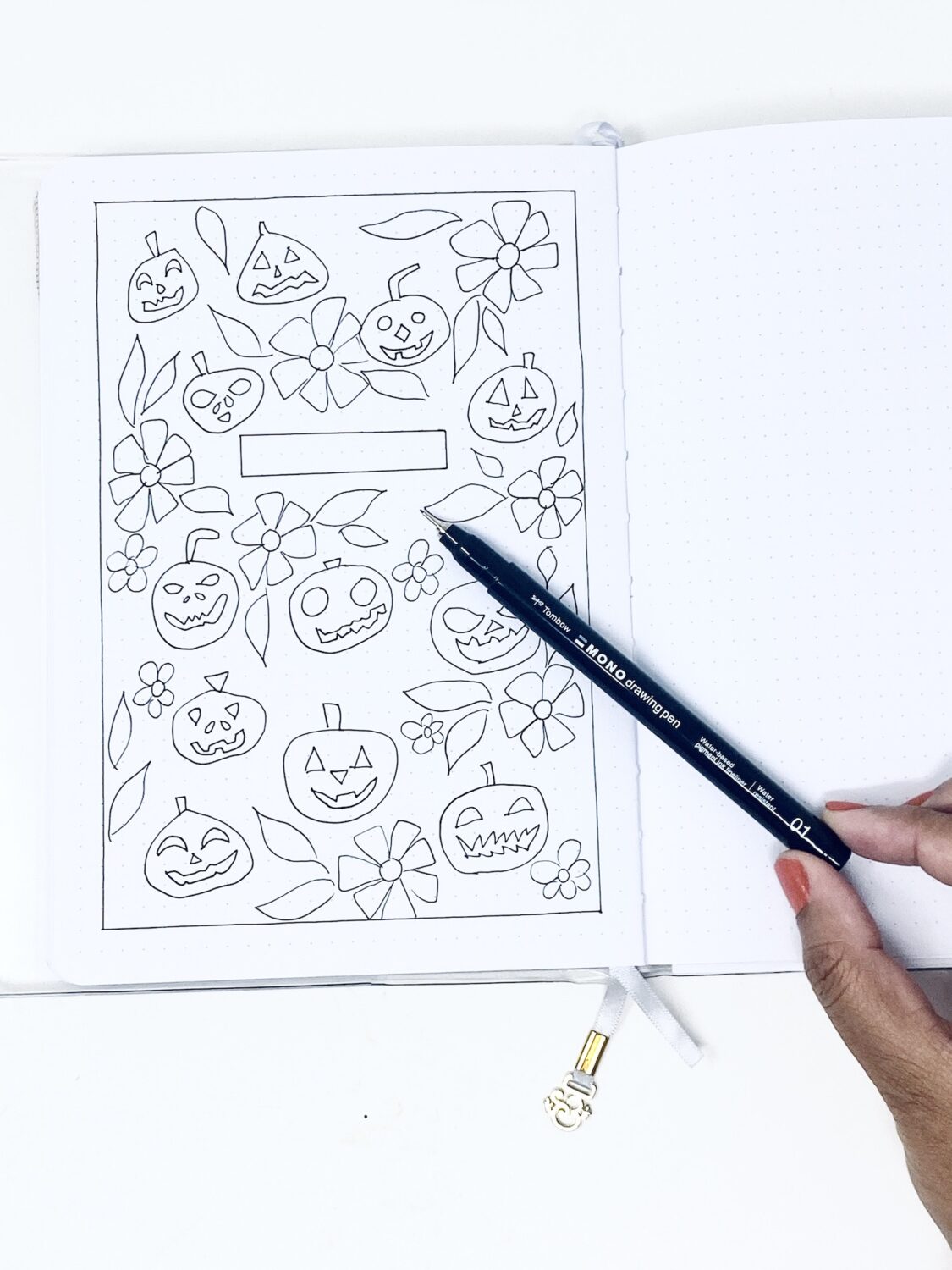 Step Four:
Now to add contrast, start filling in your design using the MONO Drawing Pen 08. This pen has a thick nib and allows for easy coloring. The black color pops against the white adding drama and interest to your page.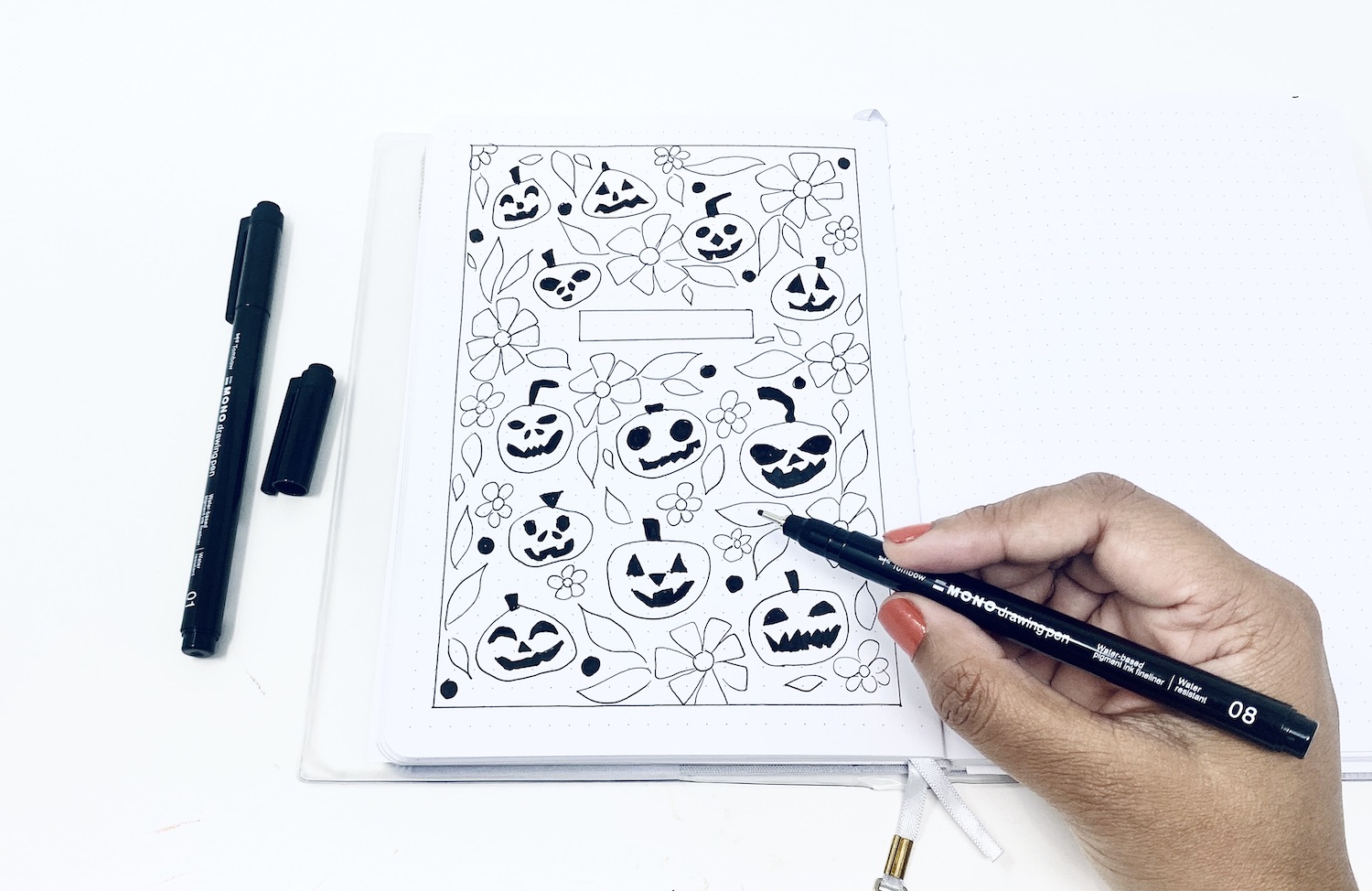 Step Five:
Finish off your page with a few more details and a month title.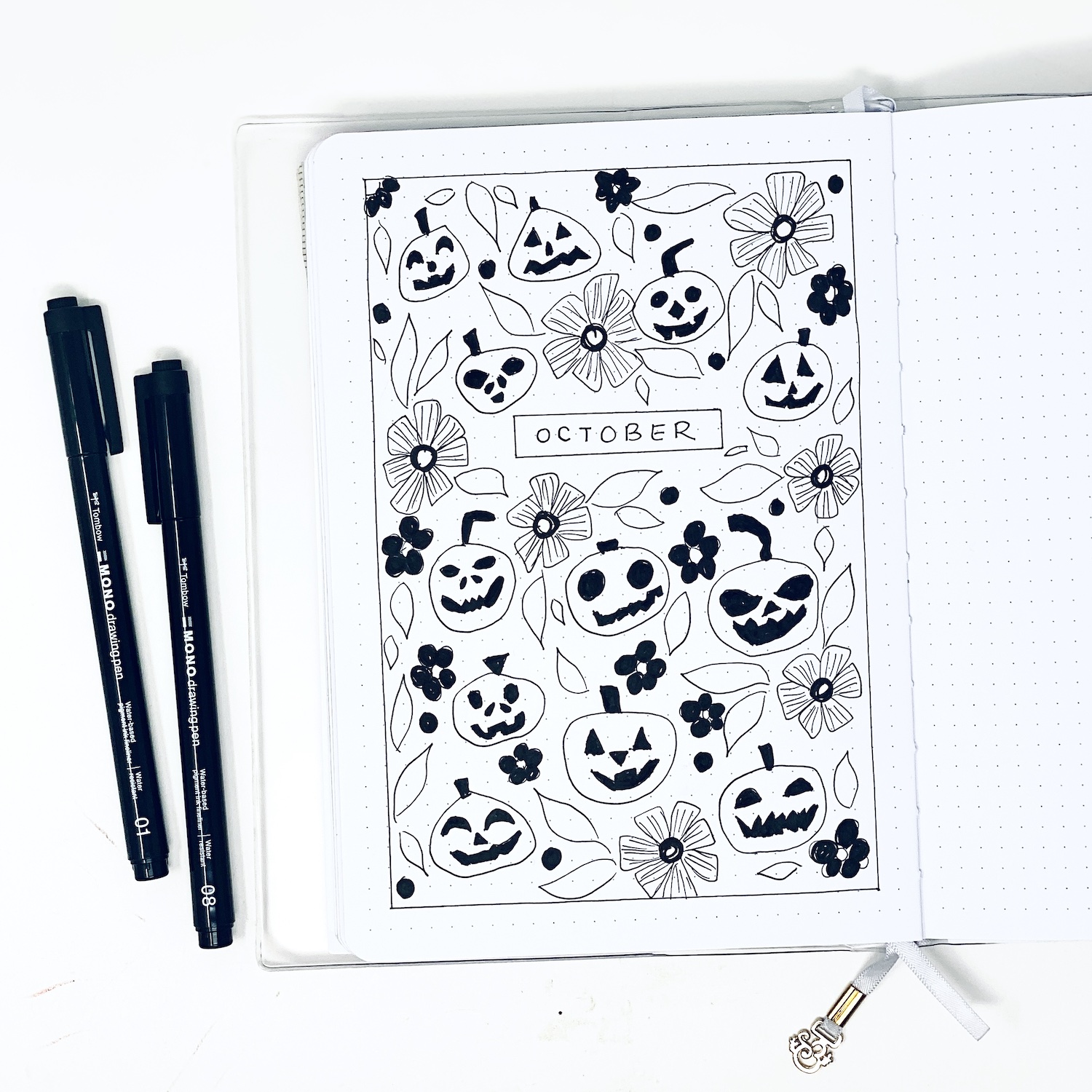 I love how this October Cover Page turned out. You can totally fill in the background with color but I left it as is. The simplicity of the black contrasting with the white made me happy.
ALSO READ: Simple Drawing Idea for your Planners!
I hope you enjoyed this tutorial friends. Happy Crafting!
Smitha