Hi friends, Katie from @Studio.Katie here to show you 3 ways to watercolor with Dual Brush Pens and a Water Brush!
It's Fall, which is my favorite season, but I live in florida, so Fall here is a little bit different and I decided to illustrate a funny little page in my art journal. So follow along to learn how to watercolor with Dual Brush Pens and paint a manatee with me!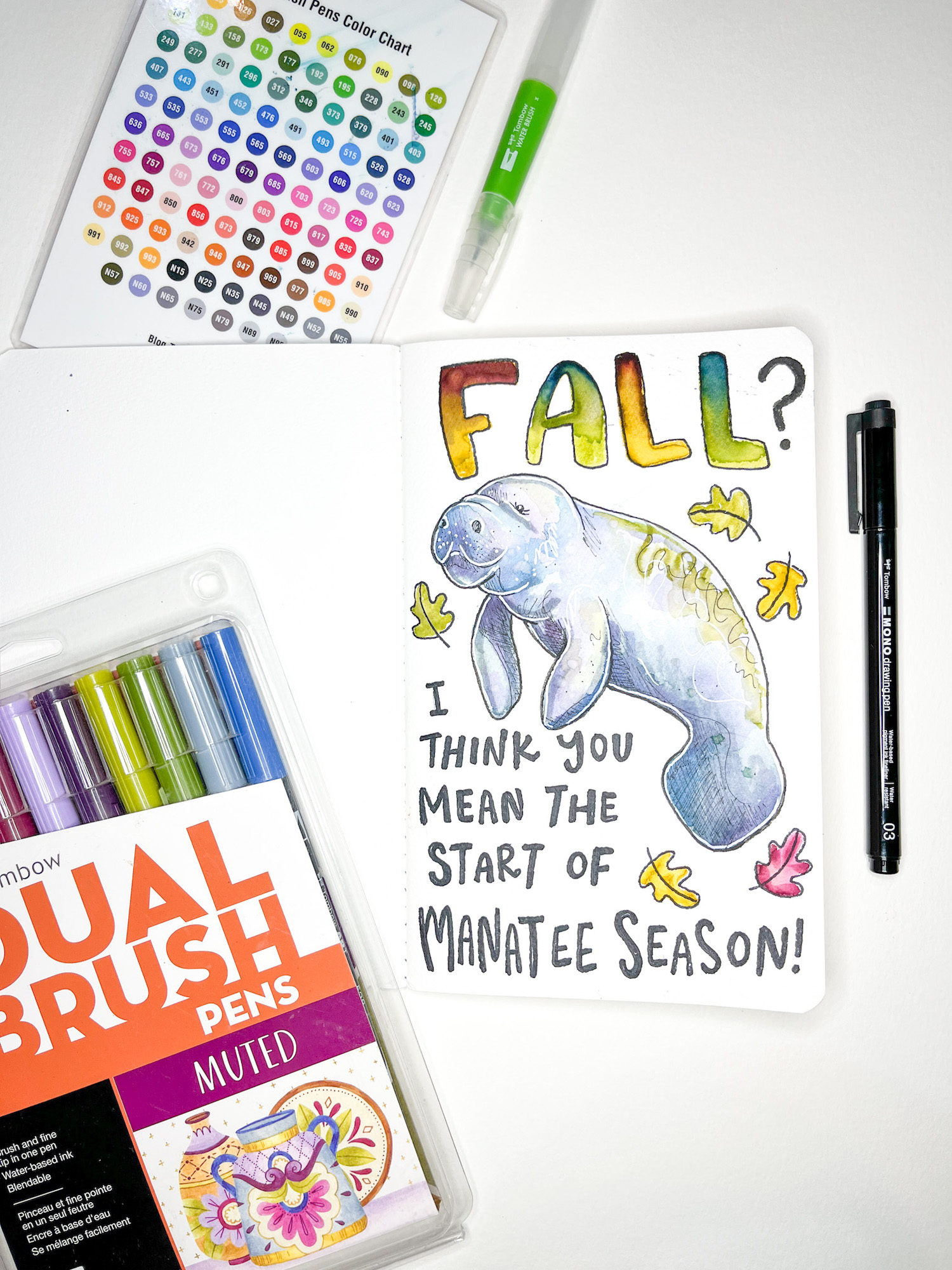 Supplies:
140 lb Watercolor Paper or Mixed Media Art Journal
Step One:
Start by sketching out your design on the watercolor paper using your favorite MONO Drawing Pencil.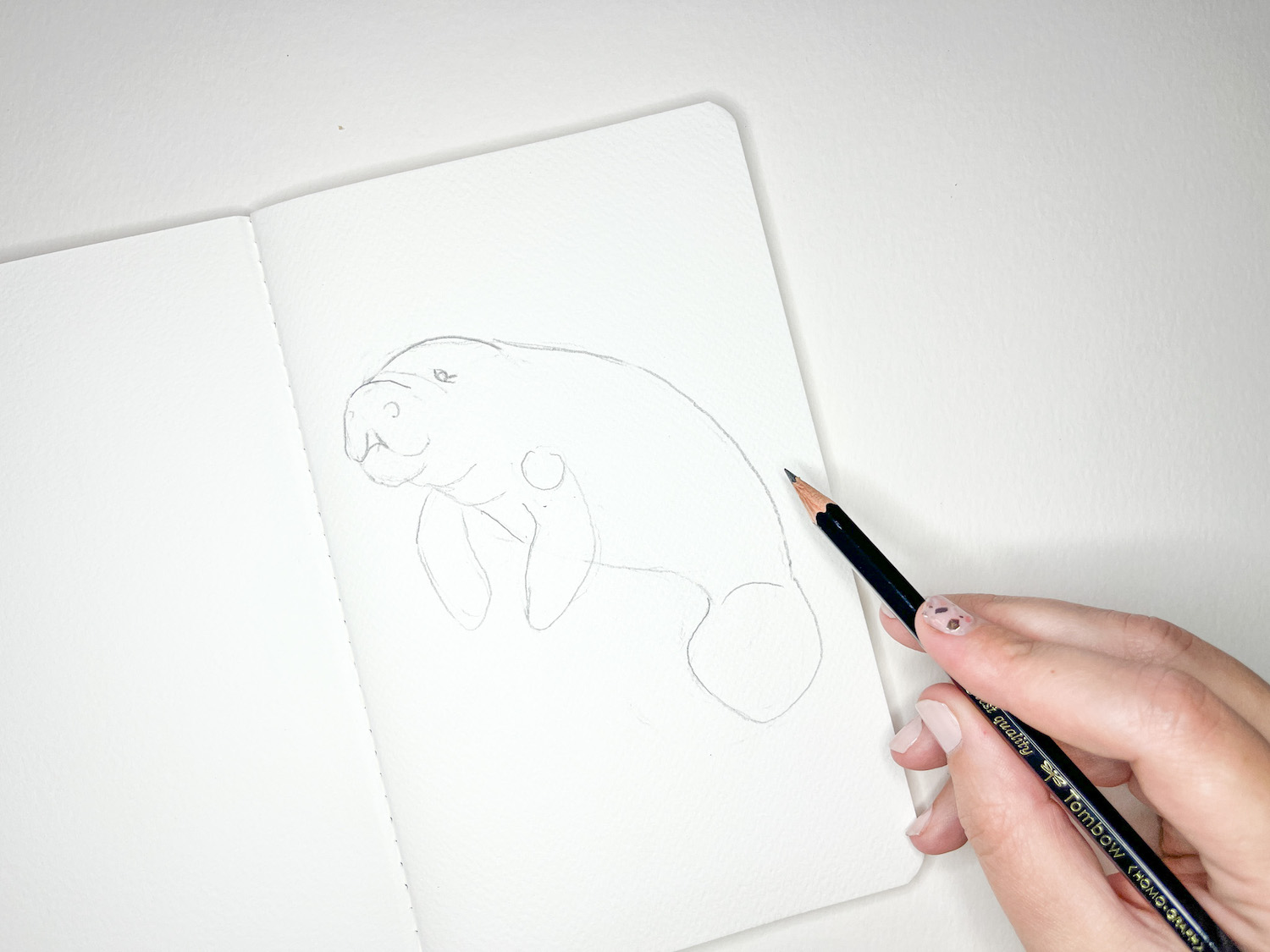 Step Two:
Use MONO Drawing Pens to outline your sketch, and add details. I like to add texture with hatching, cross-hatching, scumbling, etc.  I'm using the 01 tip for fine lines!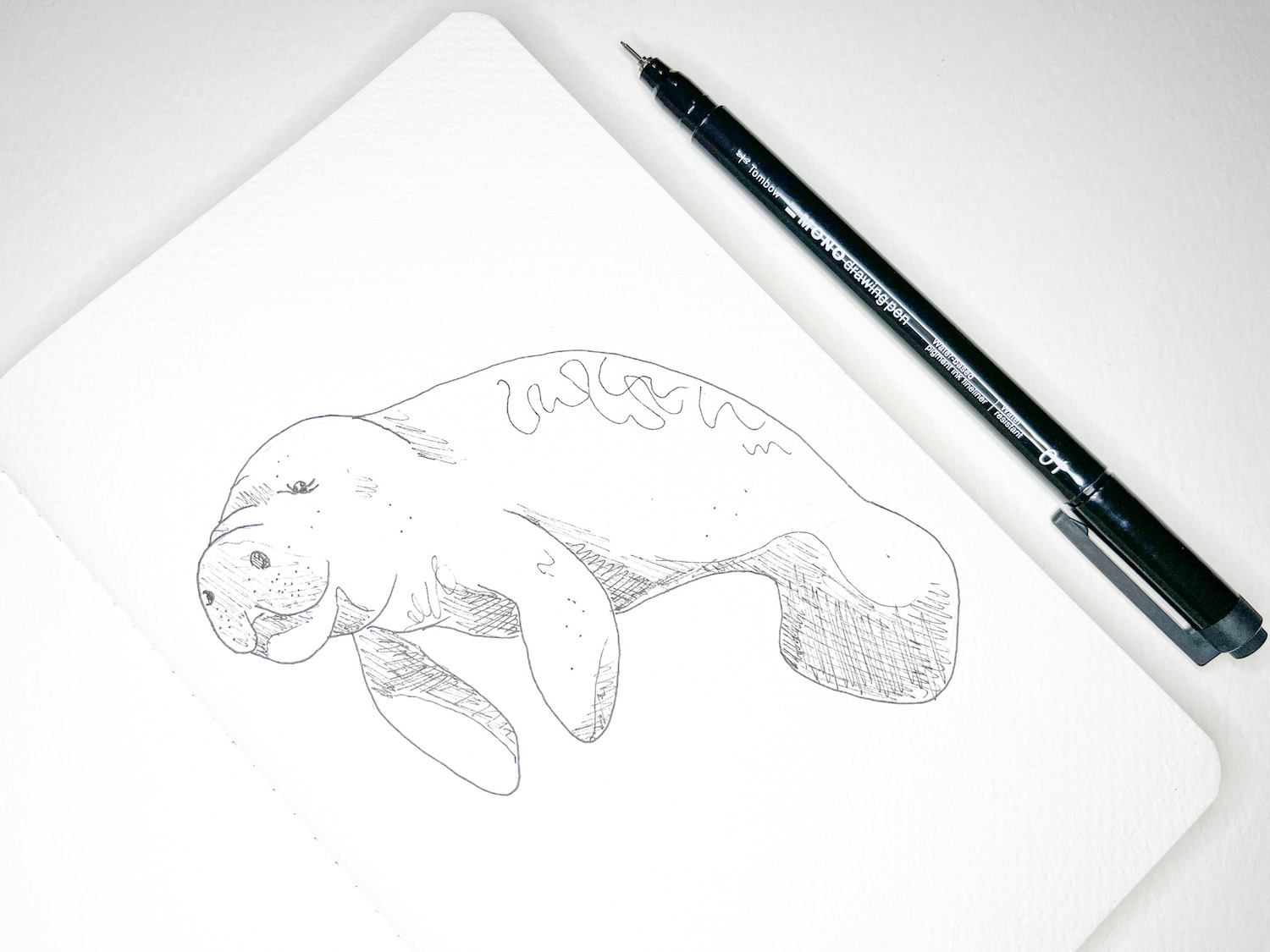 Step three:
Time to paint! The first technique we're going to use is:
Direct to Paper
Color the Dual Brush Pen directly onto the watercolor paper. I like to focus the color around the edges of the drawing. Next, quickly blend it with the Water Brush. Use the brush to move the ink around.
This technique works best on higher quality heavyweight paper, such as 140lb watercolor paper, so that the ink doesn't dry immediately.
This technique tends to give you brighter colors.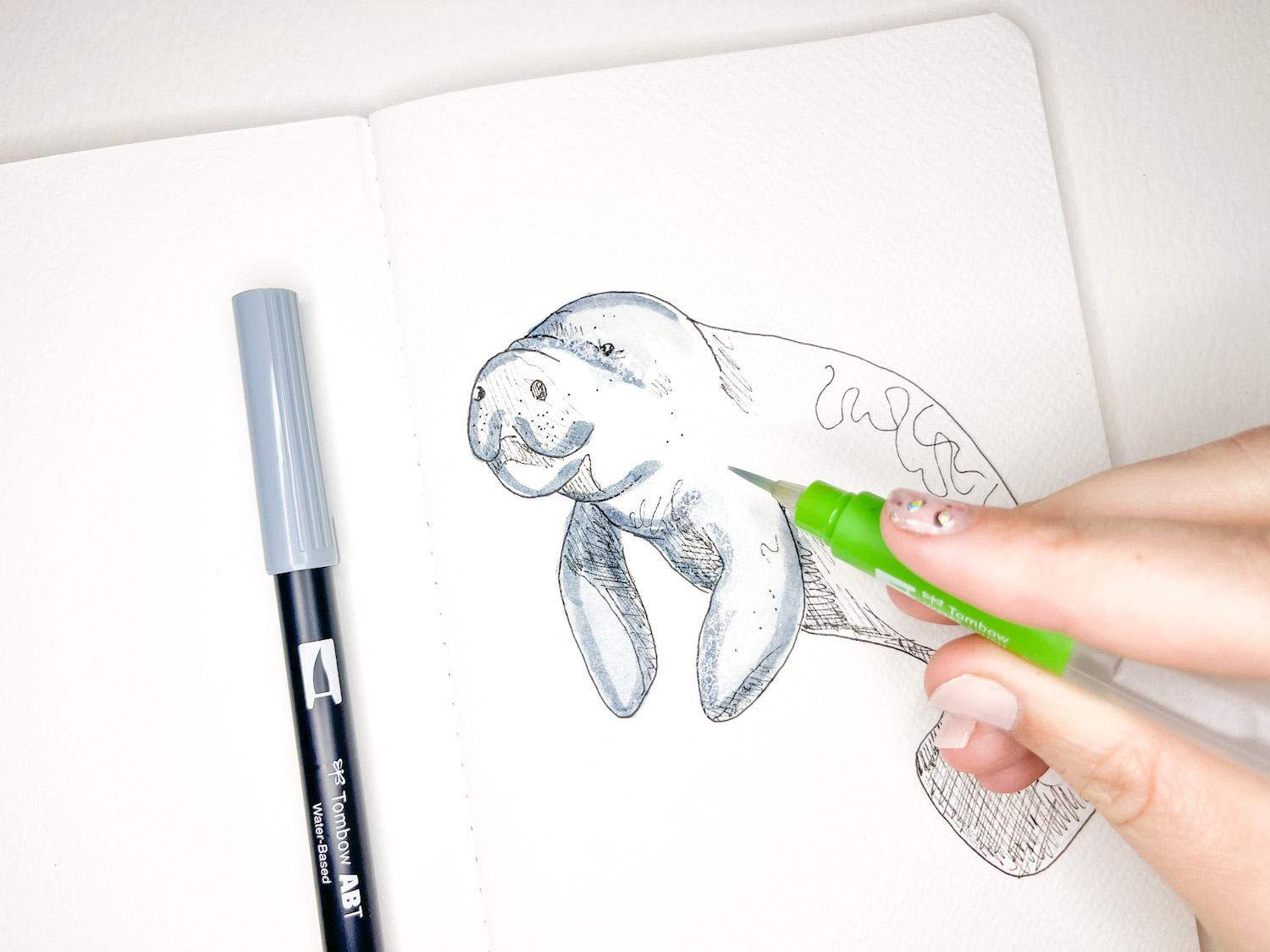 Step Four:
The next watercolor technique I'll be using is:
Using the Blending Palette
For this method, you'll scribble the Dual Brush Pen ink first onto the Blending Palette. Pick up the color with a damp Water Brush, and then apply it to the paper exactly as you would watercolor paint!
This technique gives you softer blends and colors.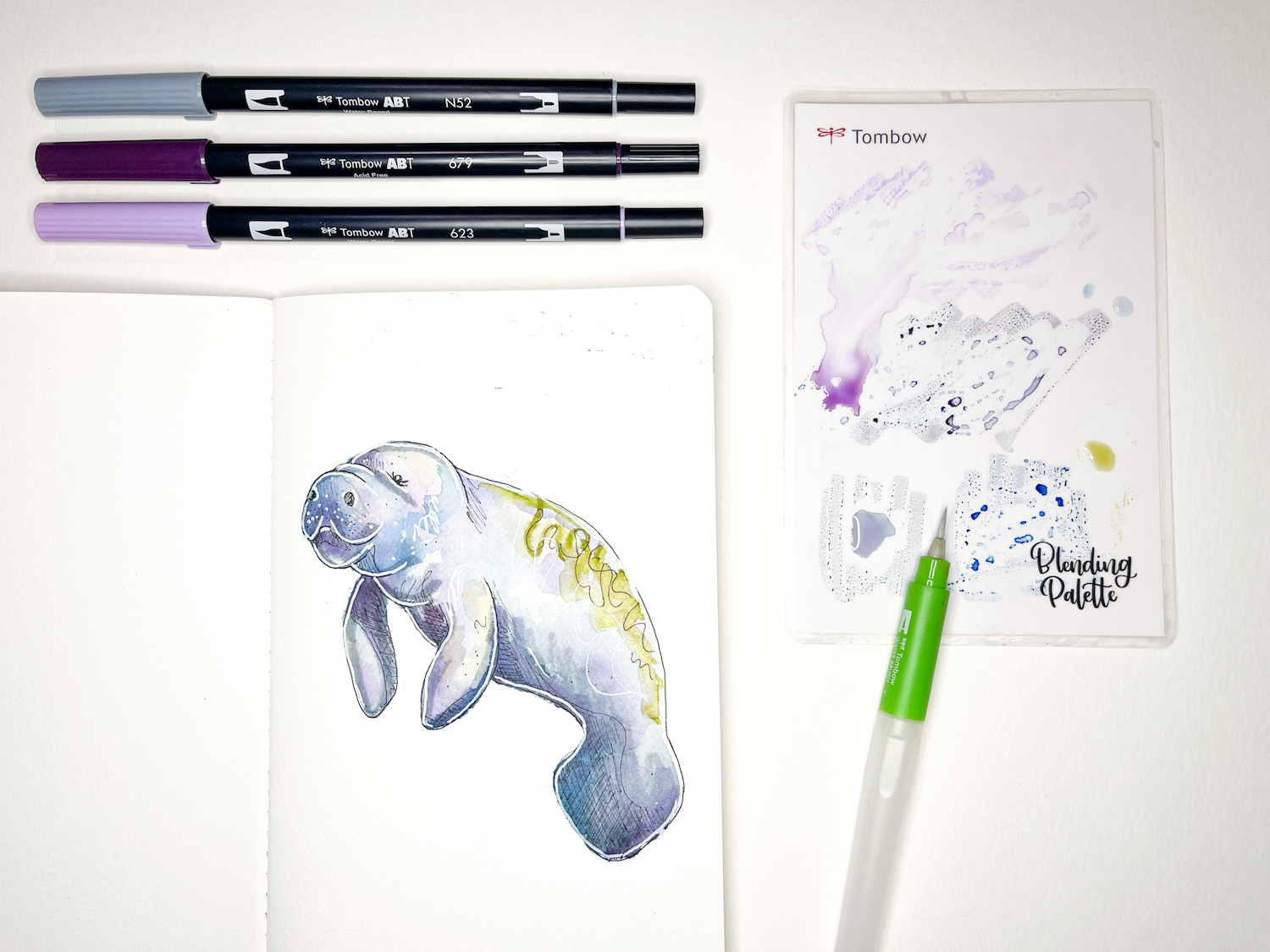 Step Five:
Now for the final watercolor technique, I'll be showing you today:
Blending multiple colors together!
For the title of this page, I wanted it to be multi-colored. For this technique, I hand-lettered the word "Fall" in my lightest color from the Muted Palette, and then applied a darker color to the top half of the letter.
Then I go back over the colors with a small amount of water using the water brush to blend them together where the colors meet.
Fun tip: You can use a little extra water to get those blooms of color that watercolors are known for! Don't want the blooms? Use less water.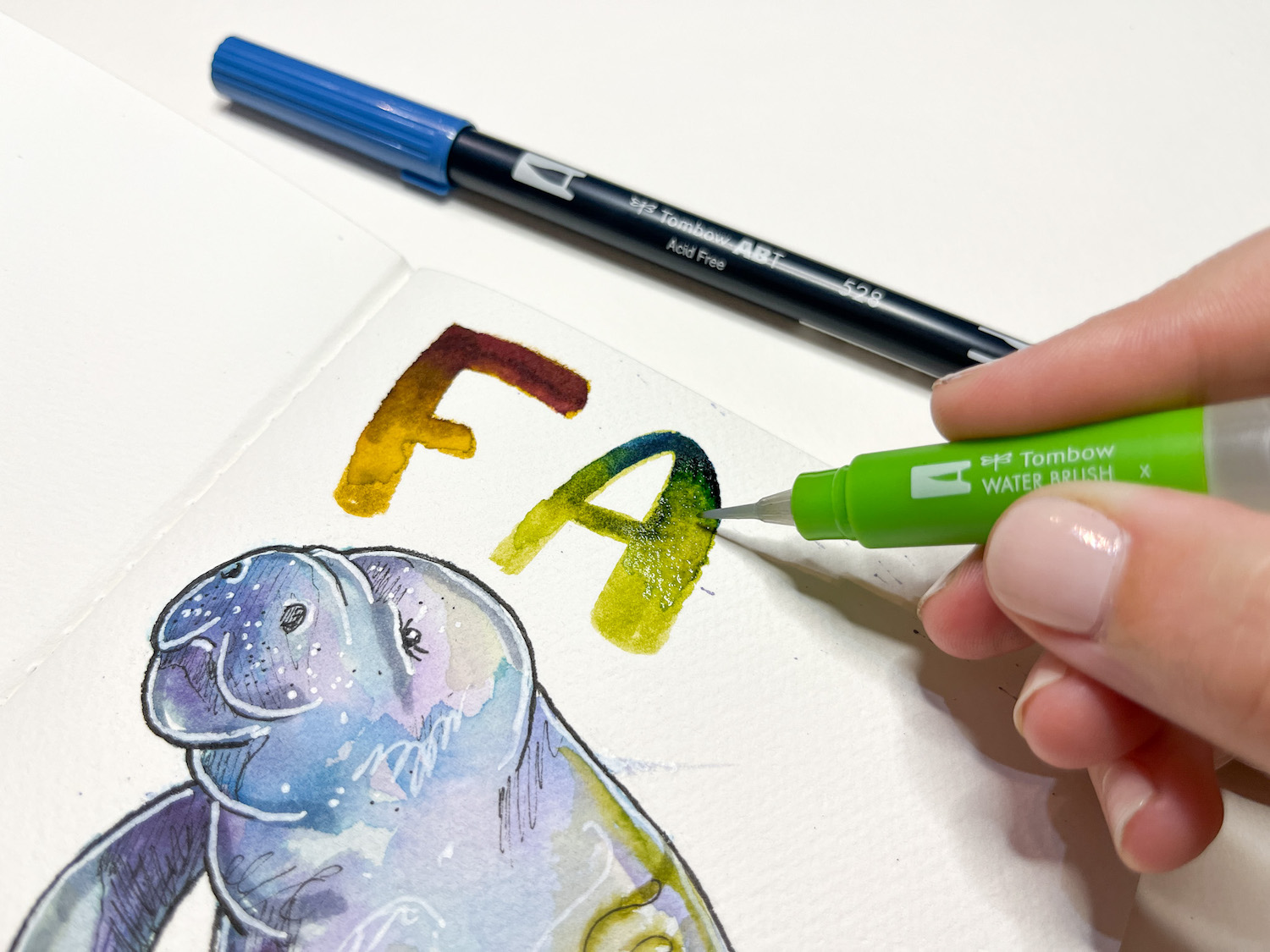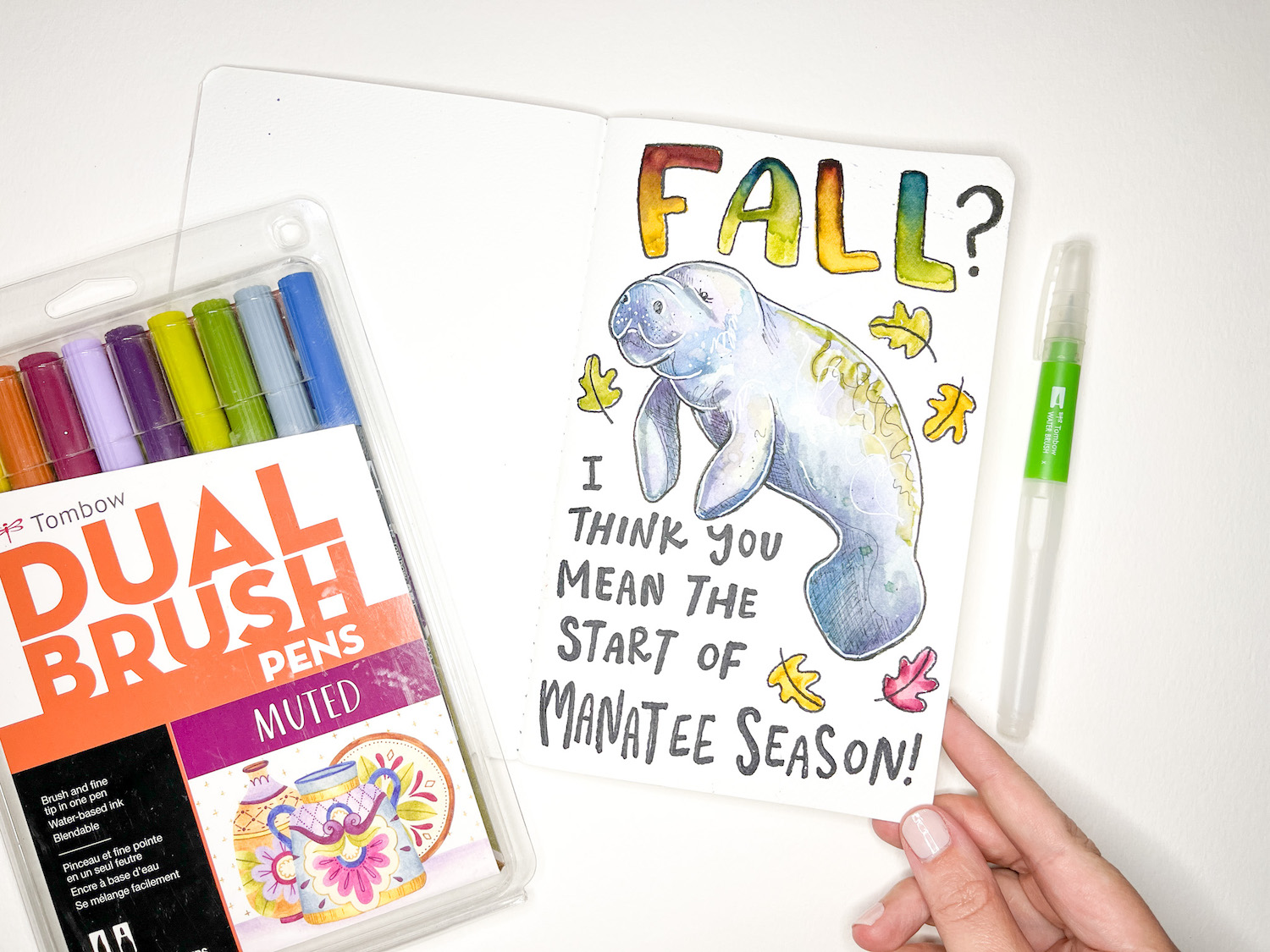 And that's it! I hope you enjoyed this tutorial and will give these techniques a try!
If you're looking for more ways to Watercolor with Dual Brush Pens, check out How to Watercolor a Wreath with Jessica or How to Create Watercolor Fall Leaves with Adrienne.
Happy Painting! –Katie