Hey everyone, Katie here and today I wanted to share with you a few of my best tips for drawing challenges! There are always SO MANY different drawing challenges throughout the year, especially October. They can be fun to participate in, but also a challenge.
I'll also be sharing with you a peek at my process for illustrating this witch using Tombow's MONO Drawing Pens.
My Top 5 Tips for Drawing Challenges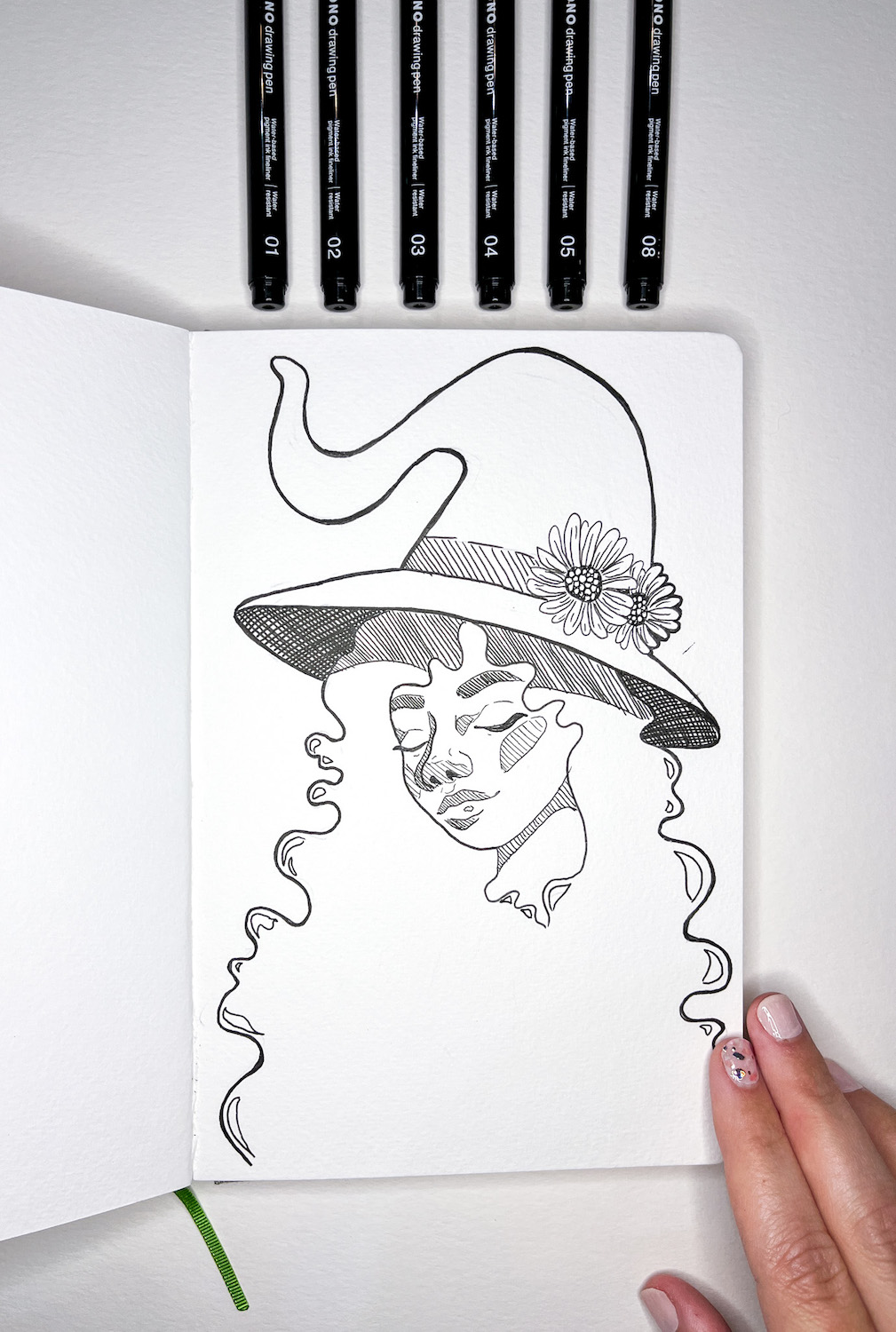 Tip #1: Find a set of prompts that you LOVE.
With so many prompts out there, my biggest tip for actually staying on track with a challenge is to find a set of prompts that you really connect with. If you love the prompts, you're more likely to draw every day. I like to search the hashtag #drawingchallenge on instagram to find new prompts.
Tip #2: Glue it!
Adhere your prompt list into your sketchbook with a MONO Glue Stick so that you always have it handy.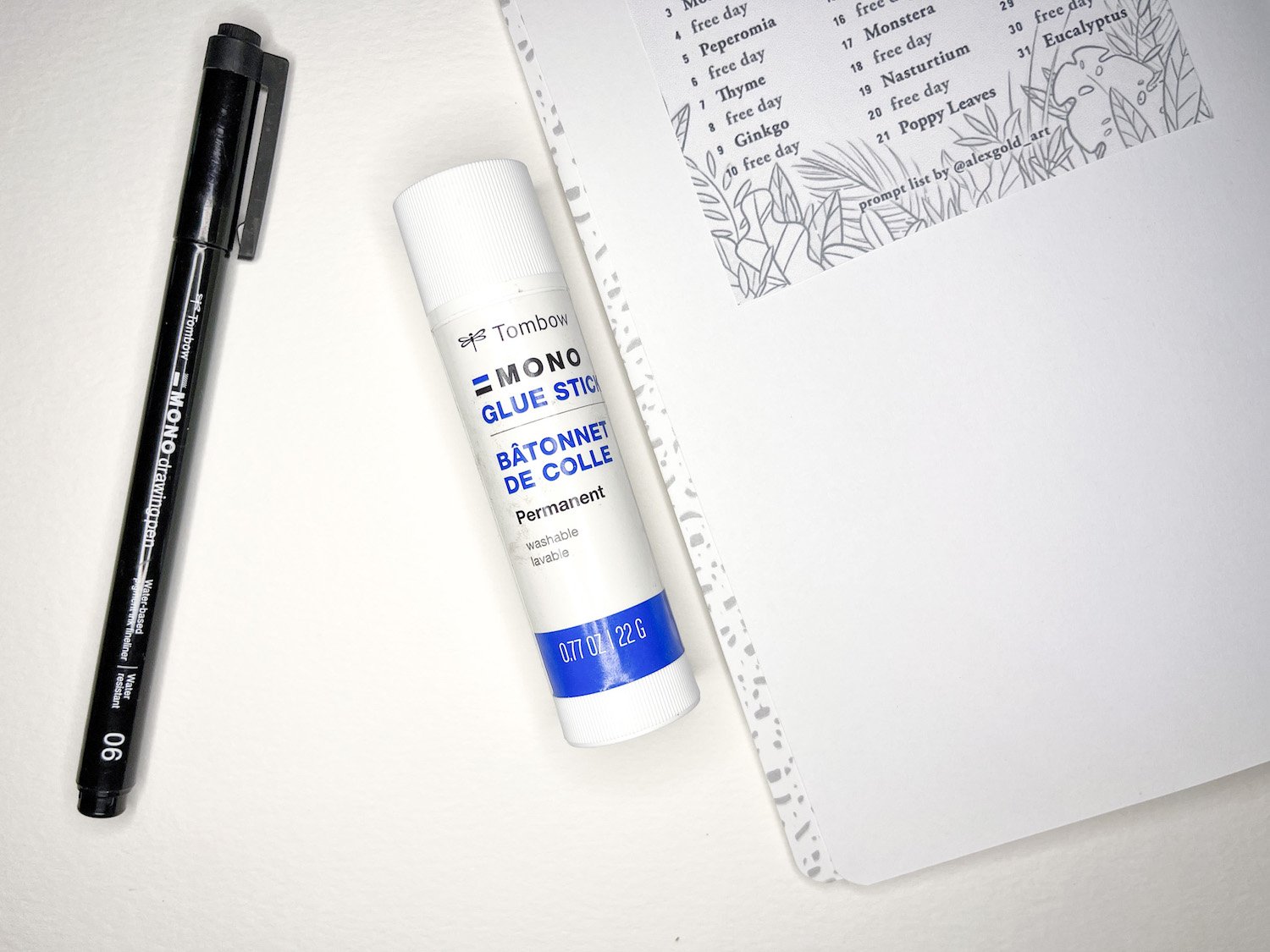 Tip #3: Gather your supplies!
Make it easy on yourself throughout the drawing challenge by gathering all of your supplies before hand. Tombow's MONO Drawing Pens are my favorite for challenges like these. The 6-pack is really great because I have a lot of different tip sizes when I'm drawing line art illustrations.
The MONO Drawing Pens 6-pack comes with these sizes: 01, 02, 03, 04, 05, & 08.
A couple of my other go-to supplies are the Dust Catch Eraser, and MONO Drawing Pencils. The Dust Catch is my favorite eraser because it doesn't leave any eraser cooties behind!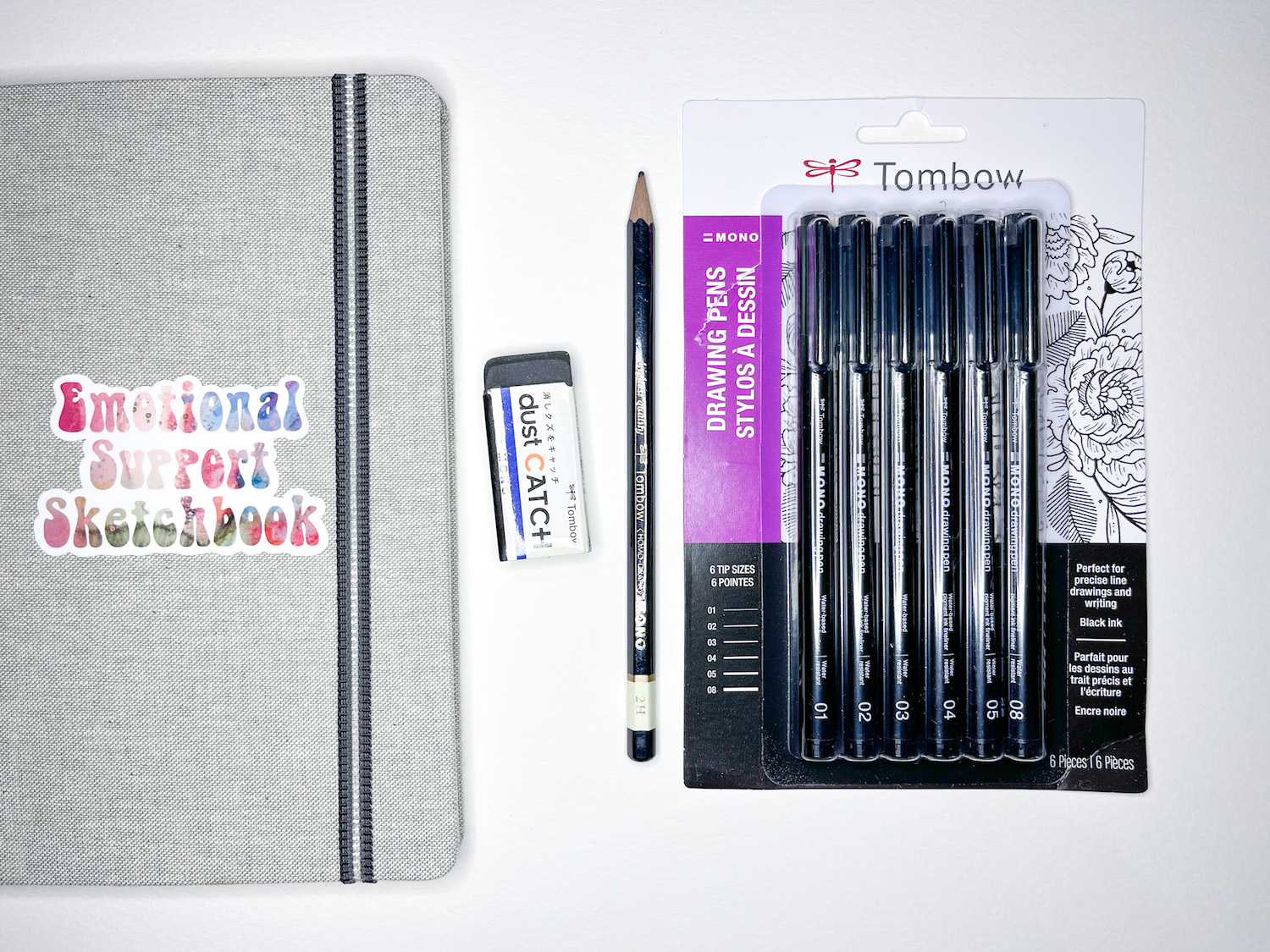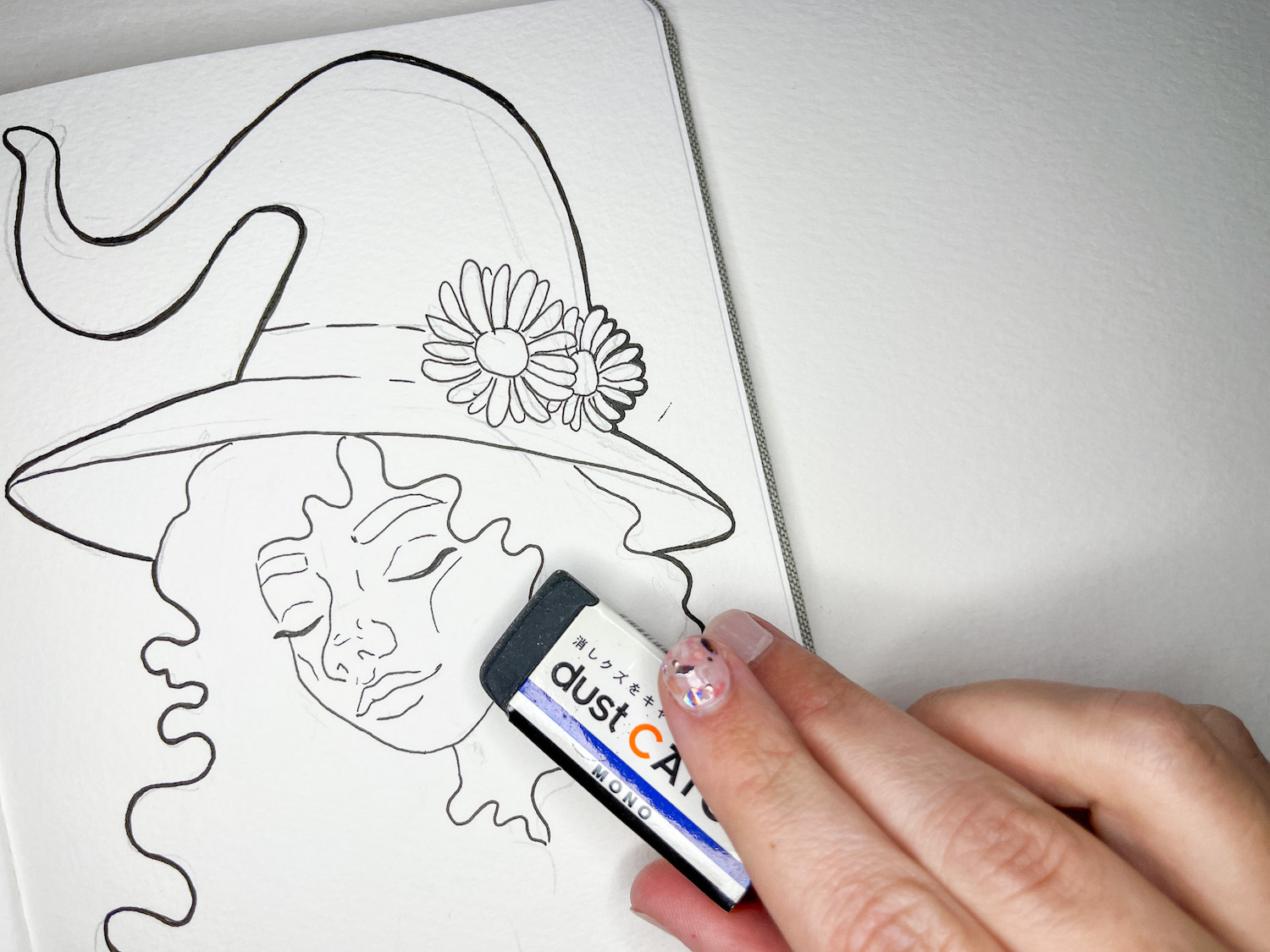 Tip #4:
Use pencils to sketch
I love doing a rough sketch with a MONO Drawing Pencil first, before I smooth out the lines and ink over them with the MONO Drawing Pens.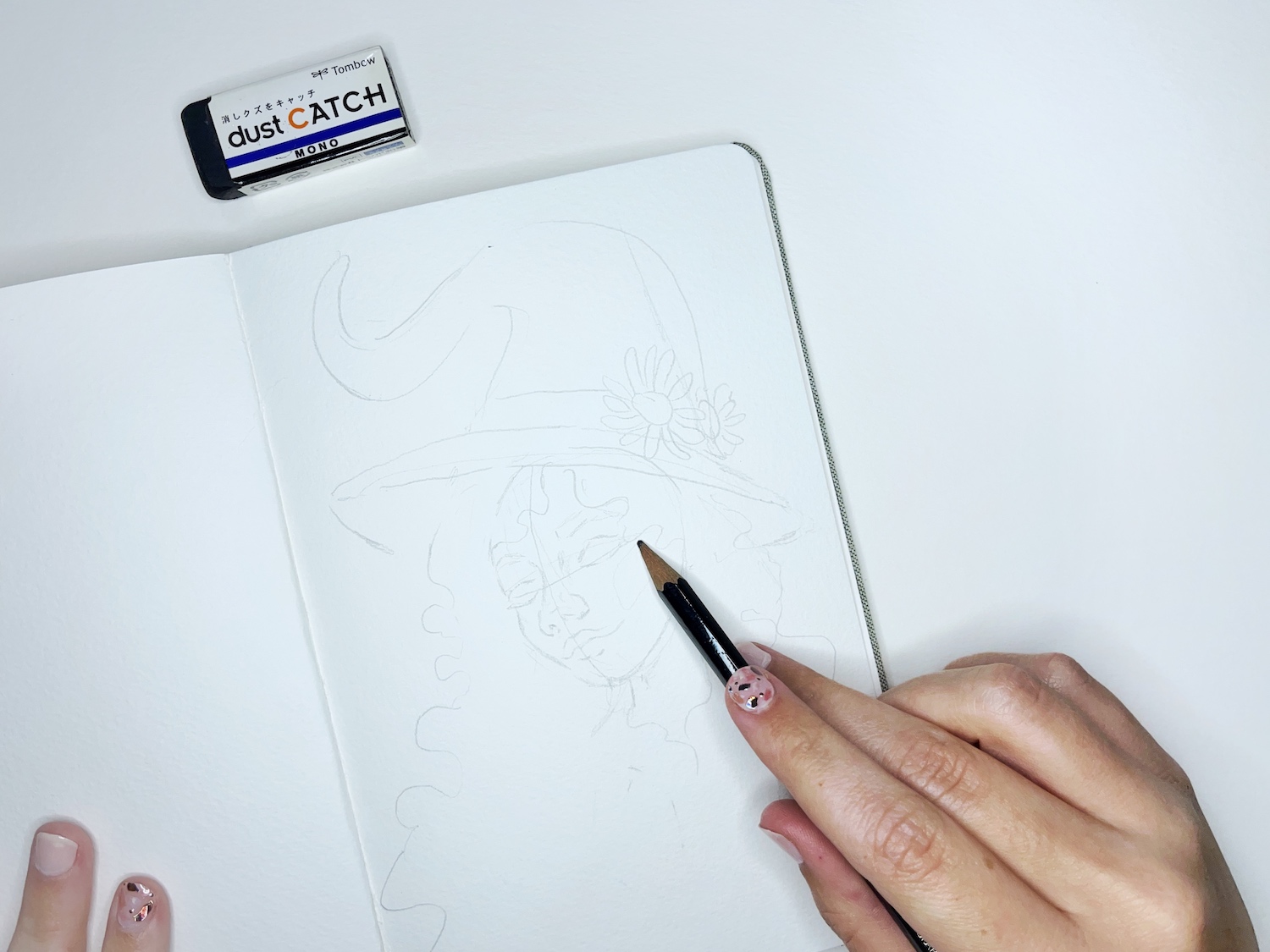 Tip #5:
Make it a daily habit
An easy way to stay consistent with your challenge is to work at a specific time every day, or by habit stacking! If you drink a cup of coffee every morning, take that time to also grab your sketchbook, MONO Drawing Pens and do your quick drawing for the day while you're drinking your coffee.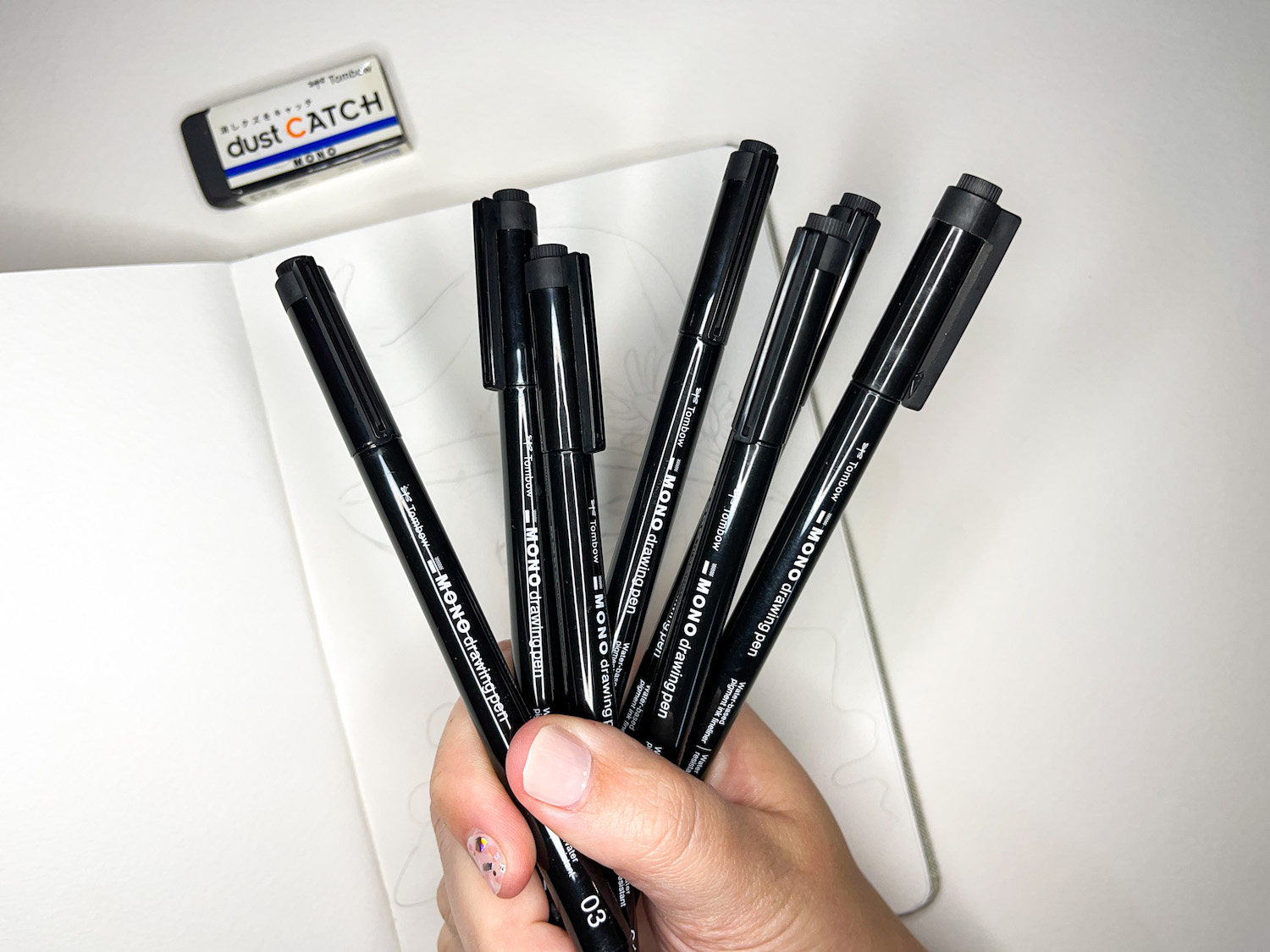 Bonus tip:
Add life to your drawings by using multiple size MONO Drawing Pens. I like to use the larger sizes like 08 to outline shapes, and the finer tips like 01, or 02 to add hatching, cross hatching, etc to add shadows and texture to give sketches more details and interest! The MONO Drawing Pens have pretty durable drawing nibs, so you don't have to worry about using too much pressure or bending and breaking them!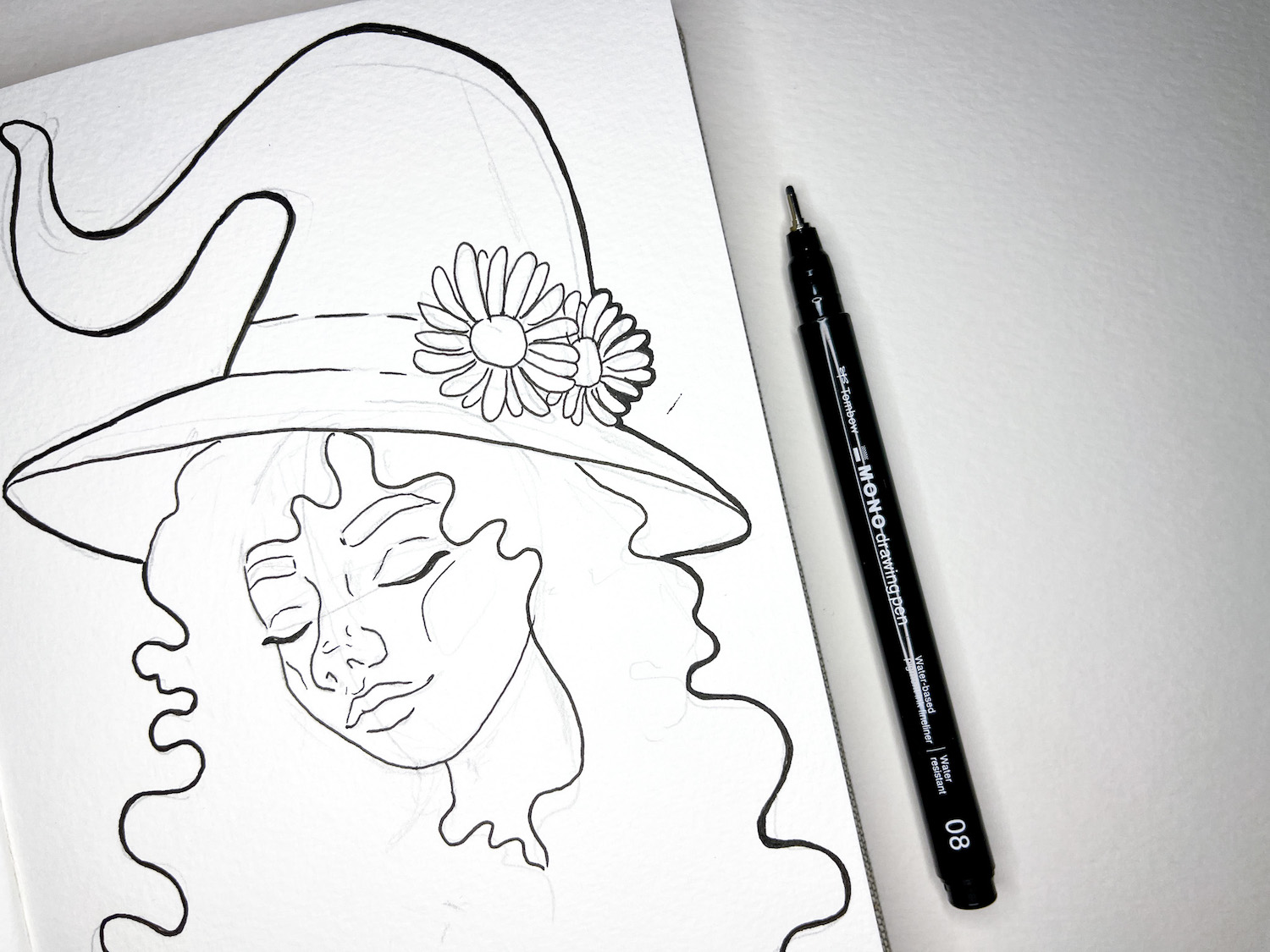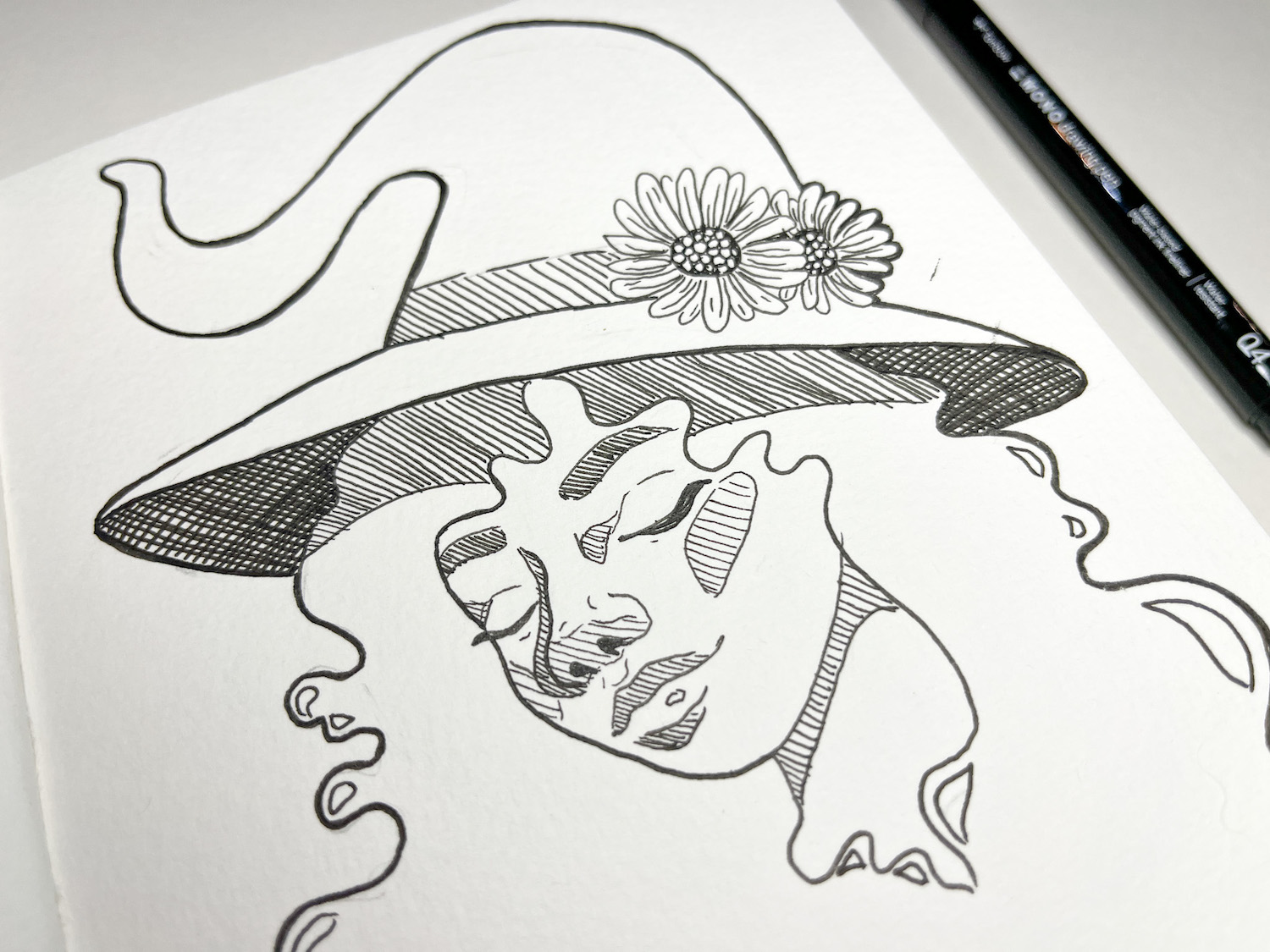 I hope these tips help you stay on track with your next drawing challenge!
Looking for more posts like this? Check these out:
Inking Sketches with MONO Drawing Pens
How to Draw a Realistic Pumpkin