Cynthia Niklas has been an artist and journalist for almost 30 years and blogs about her experiences and the beautiful art that she creates in her journals.  Adding beauty to all things around her through her art, Cynthia revie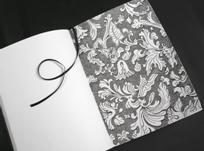 ws and critiques the art materials that she uses.
A sketchbook is a valuable thing to an artist and the art on the pages of a sketchbook is even more important. That being said, it is an artist's worst nightmare when the ink of the pen they are using bleeds through the pages. Cynthia, an avid journaling artist, has found the solution–Tombow Ultra Roll Pens.
Cynthia is a fan of Tombow's pens and uses them for her quick ink sketches. The wet, permanent line of the pen dries quickly leaving a crisp look with minimal bleed through to the next page which is ideal for sketchbooks and portfolios alike.  So the next time you get inspired to sketch, reach for a Tombow pen.
Check out Cynthia's blog for more of her reviews and critiques!