I wanted to do a post about my car since everyone hates the color and they are always giving him names. For the title I used a Jefferson Airplane song because I was really stumped on the title.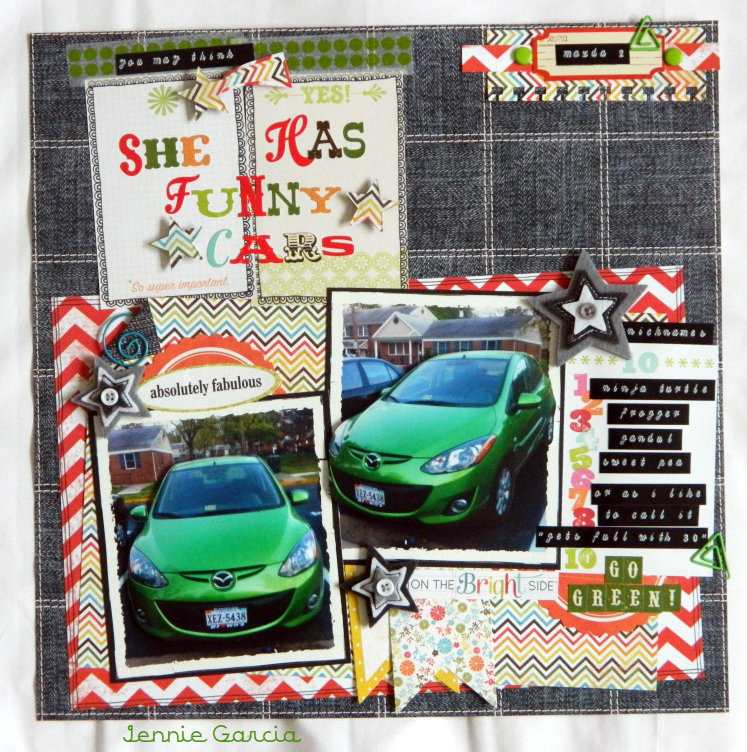 For my title I used two pages of a Smash Pad. I love washi tape but honestly, I don't fully trust it so I always use my Stamp Runner Dot Adhesive. I also use my Stamp Runner Dot Adhesive for photos and papers and ALL the matting I do. Whenever I used Epiphany Crafts tools I always use the Mono Multi Liquid Glue but, this time I wanted to give it a pop so I used the Tombow Foam Tabs.  I love using paper clips but sometimes they lift the paper, which bothers me a bit. For that I use the Mono Multi Liquid Glue or the Tombow Power Tabs.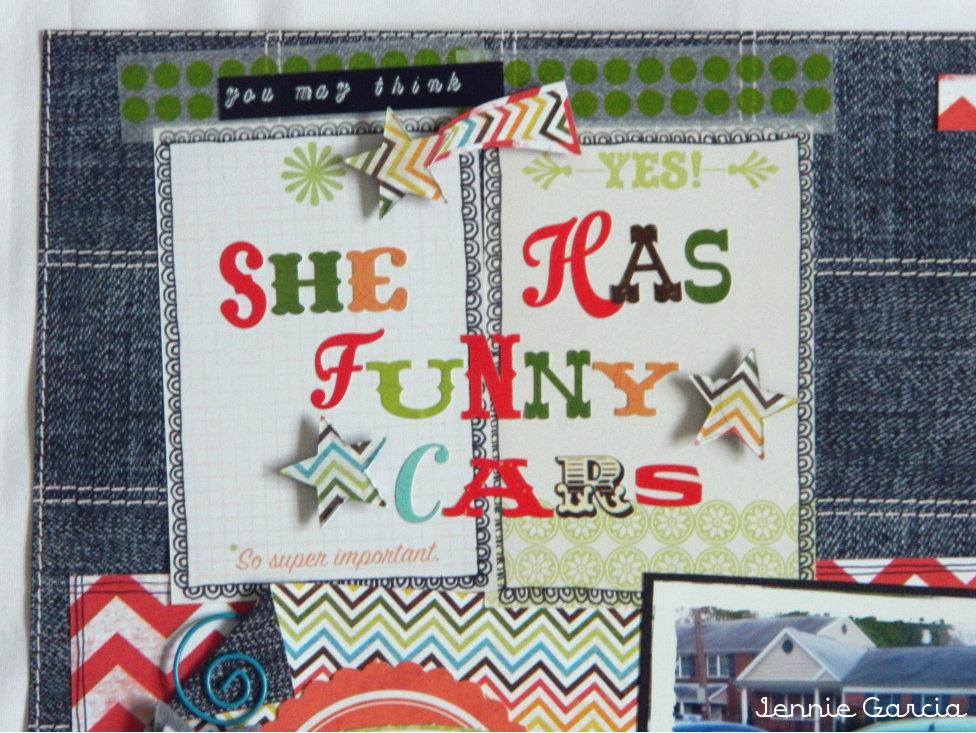 All the papers are from My Mind's Eye, On The Bright Side Collection.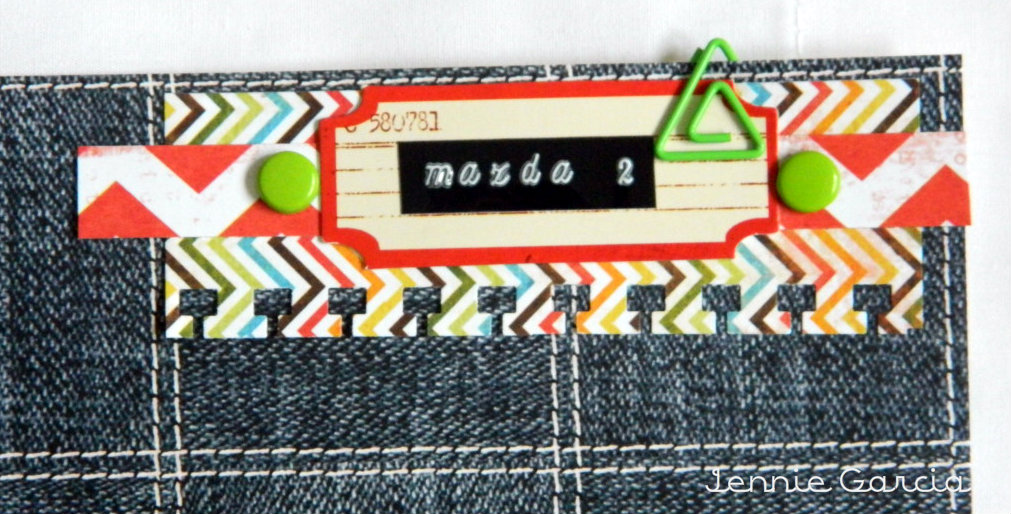 For the nicknames list I used another Smash Pad Page and a Label Maker.  To make the cars pop and to give it a 3D I used a technique that I learned from Marie and you can see it HERE. I just used a base photo an using another copy I embossed it following Marie's directions. I used those popsicle sticks that come with rub ons.  When you are done it should be a little rounded. Also on the corners of the photos I used Correction Tape and on the inside lines I gave it a distressed look by scrapping the lines with my nails.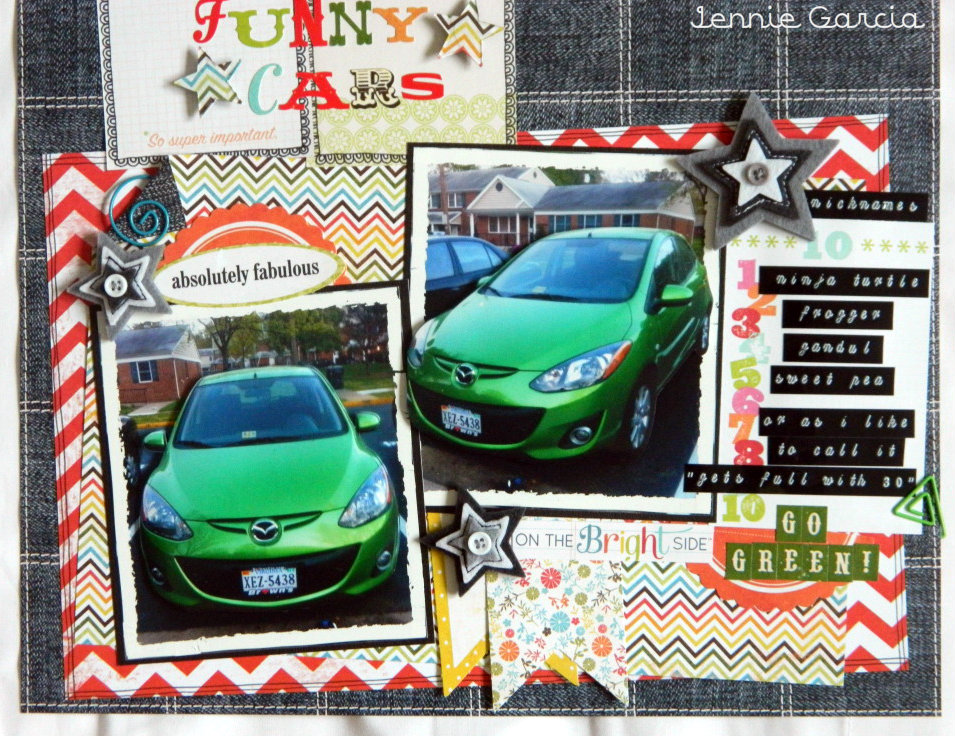 In addition to the embossing I used Tombow Foam Tabs.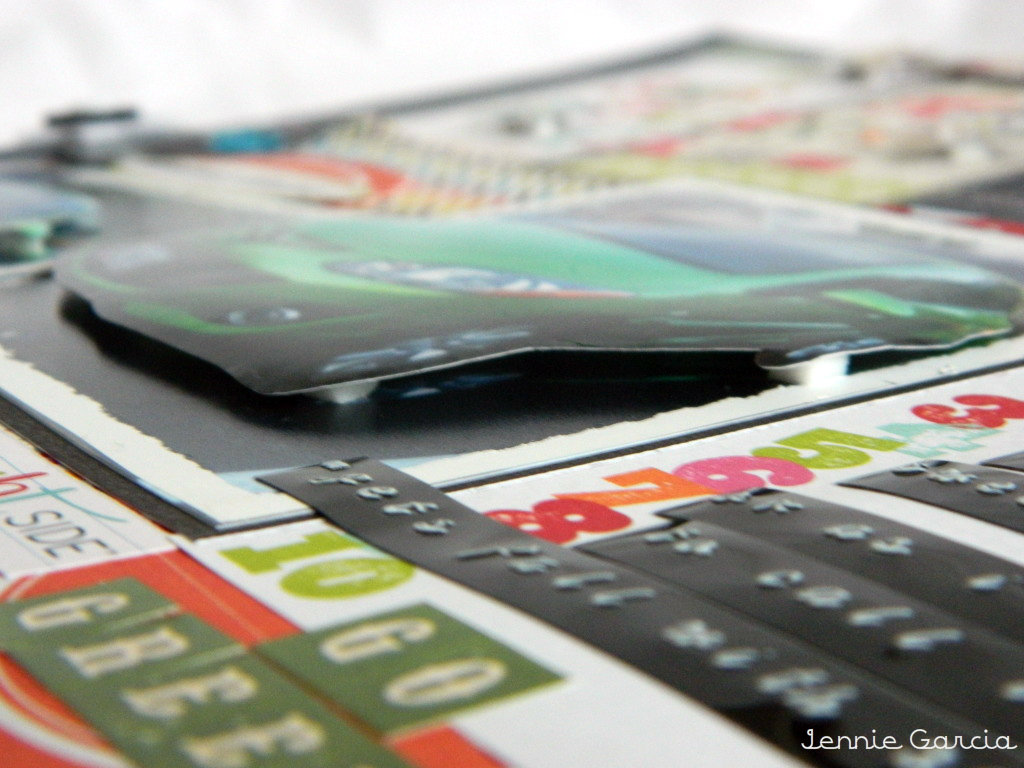 This technique is way easier than it looks, I hope you give it a try!!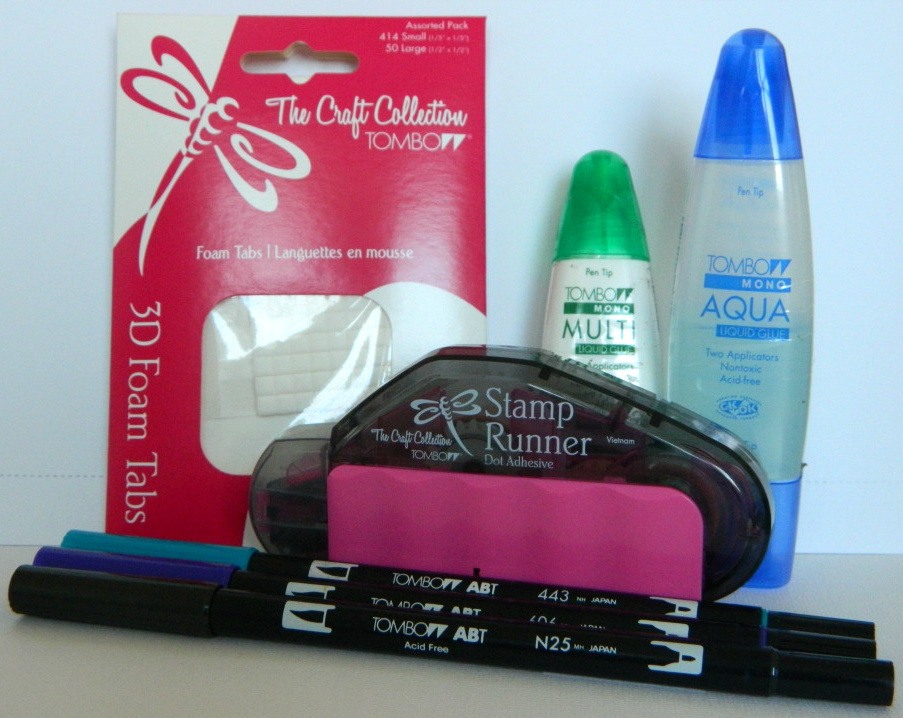 I hope you liked this layout along with this awesome 3D photo idea!!
Take Care!!
If you enjoyed this post please follow us on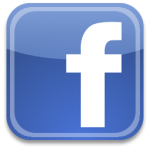 http://www.facebook.com/tombowusa