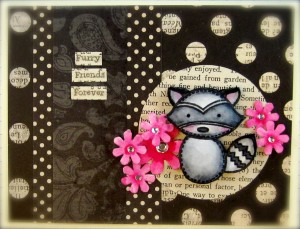 Using Tombow's Foam Tabs you can transfer a stamped image, like this cute little furry friend from the Sweet Stamp Shop, into a card with a dimensional 'Wow' factor!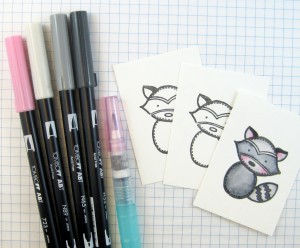 This stamp is perfect for this technique – simple and easy to cut out. Stamp out three images onto smooth 90lb watercolor paper and color using Dual Brush Pens and a water brush. The colors I used were: 723 pink, N89 warm gray 1, N65 cool gray 5 and N35 cool gray 12.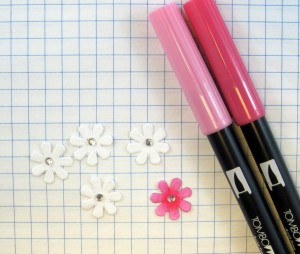 I also prepared some matching flowers by coloring them with the Dual Brush Pens 723 pink and 743 hot pink.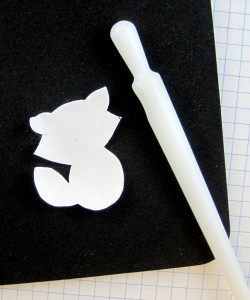 Each stamped and colored image is shaped by using an embossing pad (you can use a mouse pad) and a large ball embossing tool (you could also use the top of a pen. I shaped most of the image from the back, but burnished the ears and the tail from the front so they flipped up on the card.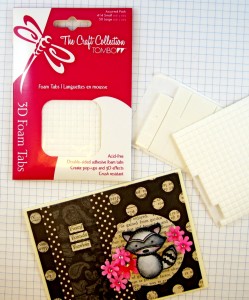 For the first stamped image, add to the card using the Stamp Runner Dot Adhesive . The Foam Tabs are used to attach the remaining two stamped images, layering the image. Use the large tabs in the larger ares and the smaller tabs in the smaller areas. I also used the Foam Tabs to give dimension to the flowers.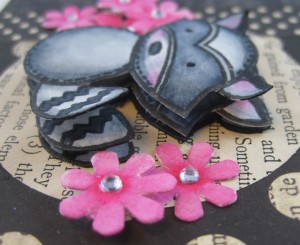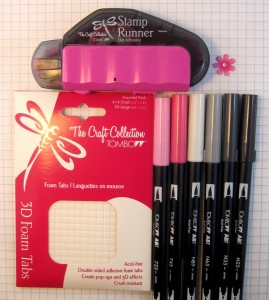 The Foam Tabs are crush proof, so be confident in placing the card in an envelope and mailing off to a furry friend!
See you next week!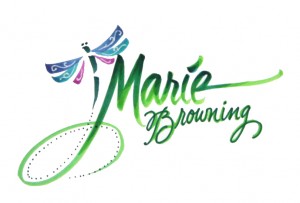 if you enjoyed this post follow us on facebook and twitter!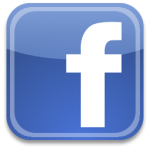 http://www.facebook.com/tombowusa  and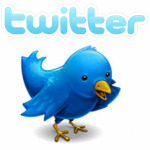 http://twitter.com/#!/tombowusa