Today through Friday, the DT is going to share special projects we made using fabric from

Samantha Walker's

Saddle Up line, by

Riley Blake Designs

. The fabrics we rec'd had a western theme to them and in browns and grays with a tiny bit of mustard yellow accent.
I had seen this

purse tutorial

on Youtube and knew I wanted to give my own take. It is super easy to make and takes a sheet of 12 x 12 patterned paper as well as a couple strips of coordinating paper.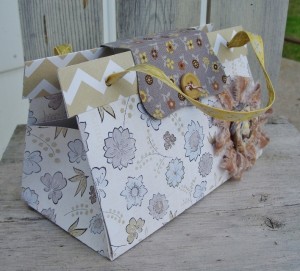 I made purse body and top strips like indicated in the video. I used new papers by Fancy Pants that went well with the fabrics for the body of the purse.
For my purse, I created a flap latch that I cut first with cardstock and then applied adhesive with Tombow's

Mono Glue Stick

. Be very liberal with this glue. Adhere it to the back side of the fabric and press the fabric down good onto the glue piece. Then I just cut around the cardstock shape.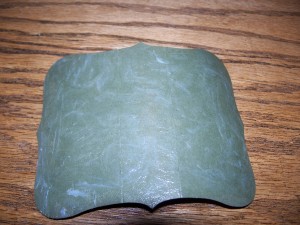 I scored a 1″ center strip and then adhered

Power Tabs

to the back section and one

Fastener Tab

to the front. I added a button to the front flap with a

Power Tab

.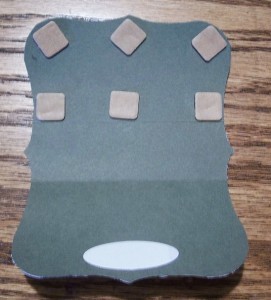 The fabric came tied with ribbon, that I used for the handles of my purse. I attached them as shown in the Youtube video.
For the purse accent, I made a fabric flower, but cutting a circle of cardstock and applying

Mono Multi Glue

all over and letting dry. When this glue "dries" it is very tacky.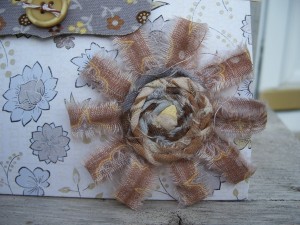 To make the flower, cut (or in this case I tore) a strip of fabric and tie a knot in one end. Press the knot into the center of the circle and just twist and turn the fabric strip into the glue as you make a spiral shape. Glue end to back of circle.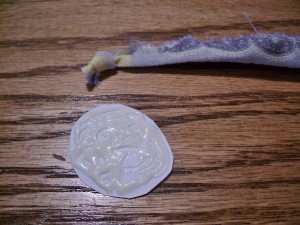 To make the loops, cut strips and fold in half and glue short ends together. Apply

Mono Multi Glue

to back of circle and add loops around the edges. I added

Power Tabs

to the back to stick onto the purse front.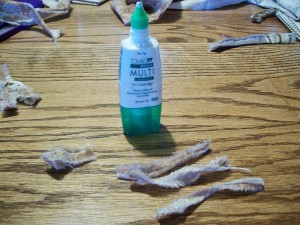 Here is my finished purse. It will hold quite a few goodies. I'm thinking it would be fun to make a smaller size as well.

Thank you for stopping by, I hope you enjoyed this project.
If you enjoyed this post please follow us on: