Today I have a Daybook Tutorial for you. Is super easy and fun!! I made this tutorial based on Mimi Dibble's Daybook Tutorial. After you choose your papers you can make the daybook in 10 minutes or even less. You could make very small daybooks or you can make them as big as you want. Mine is 5 1/4 x 8 1/2 So the page that makes the cover measures 10 1/2 x 8 1/2 and the pages inside should be smaller to avoid them from peeking out of the cover. Have fun with the pages inside. Use die cuts like circles, scalloped circles, frames, doilies, envelopes, etc. I kept the cover simple because I liked the original design of the paper so I didn't embellish the cover too much.  I used a rub on, washi tape, alpha stickers and the number which I glued with the Stamp Runner Dot Adhesive.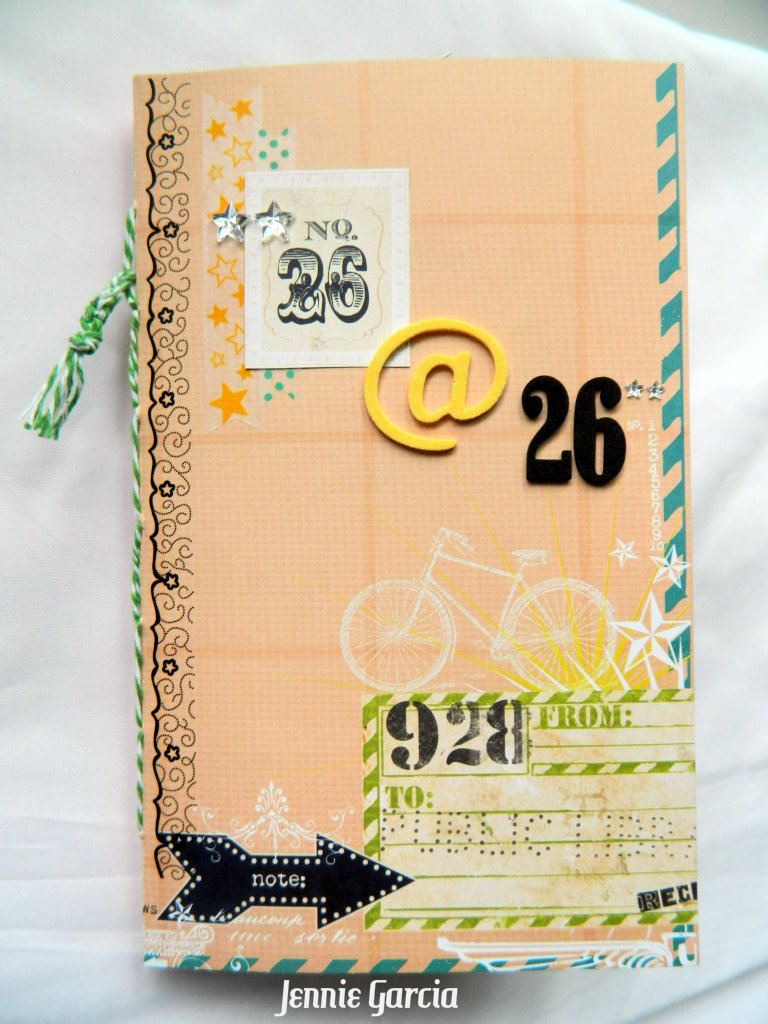 Once you have them in the order and position you want hold them with paper clips.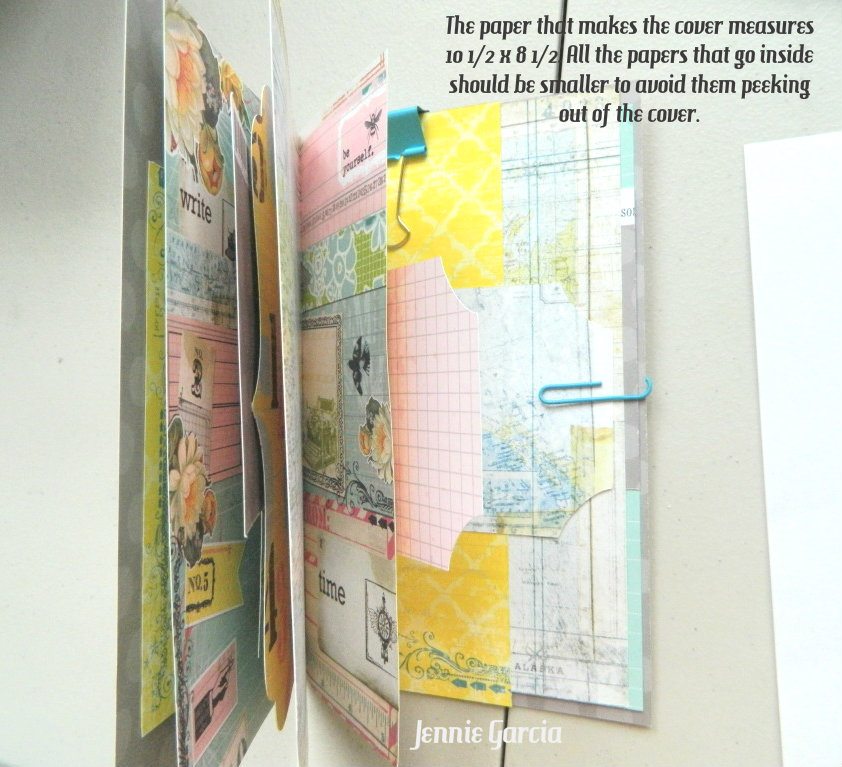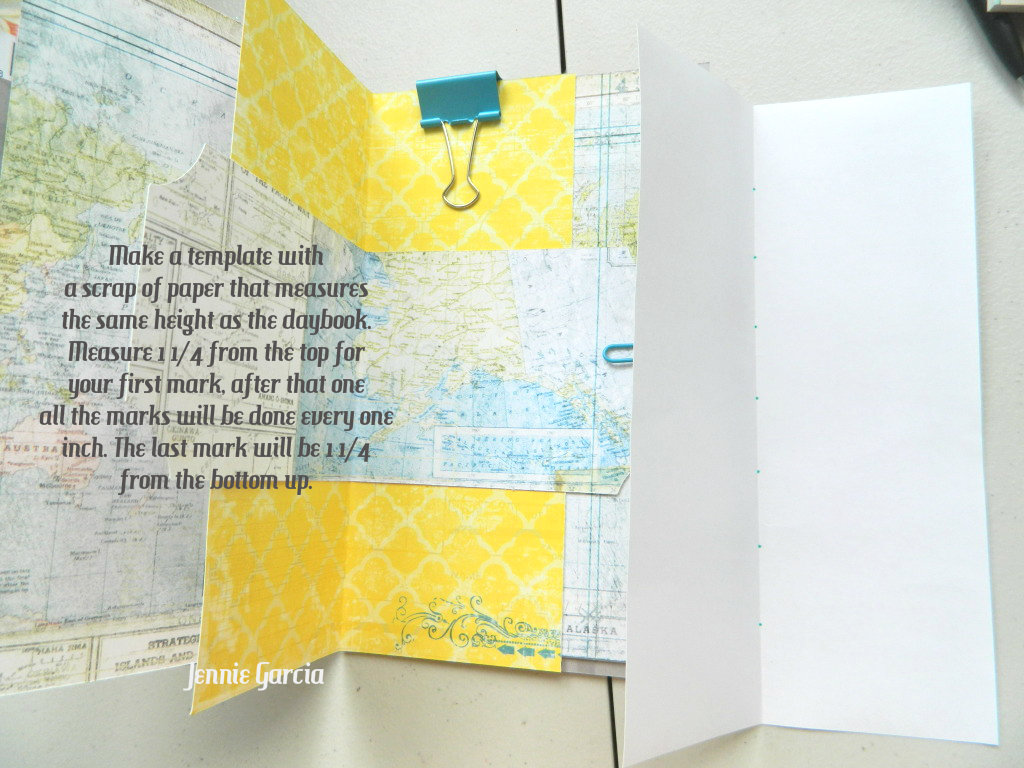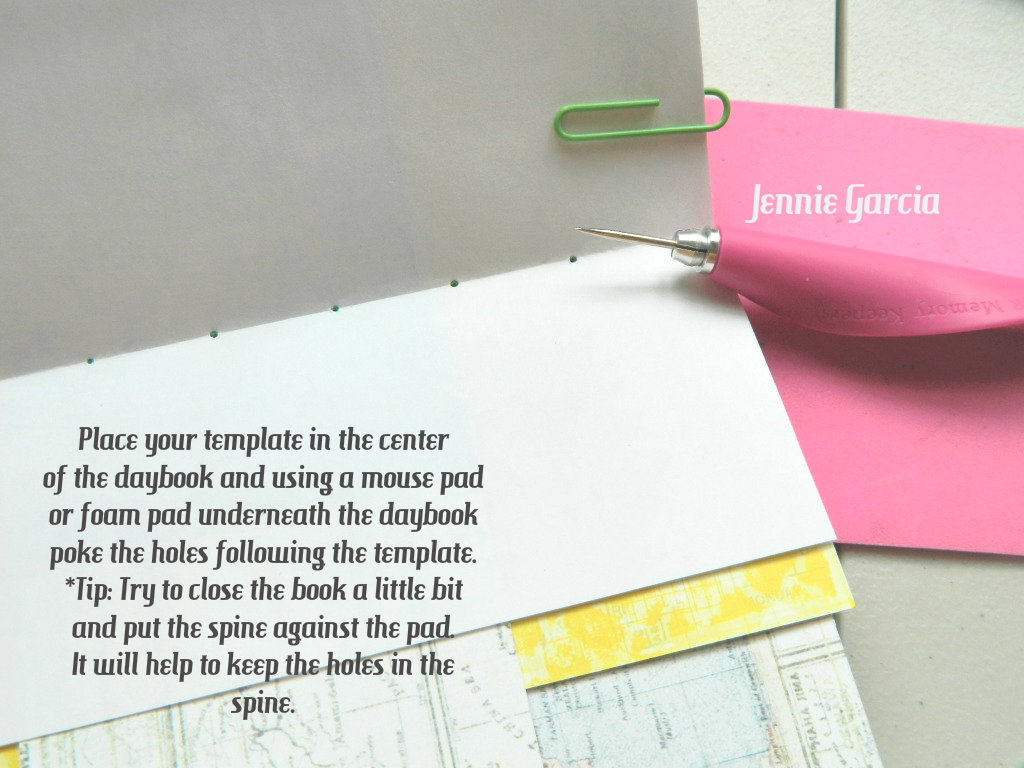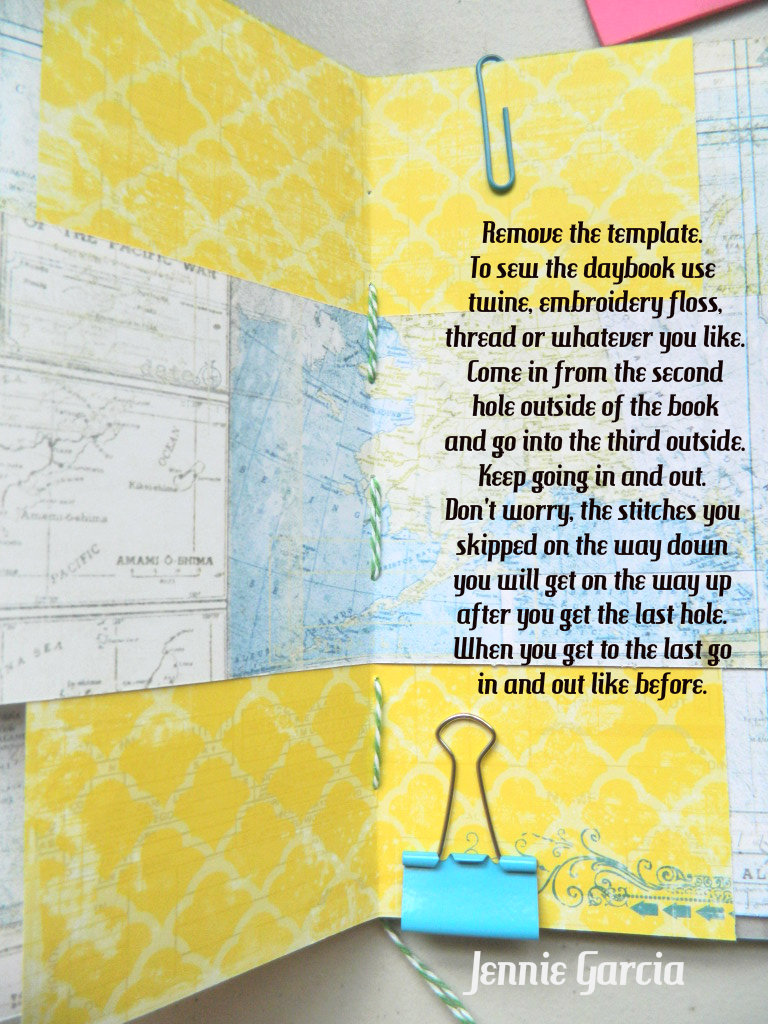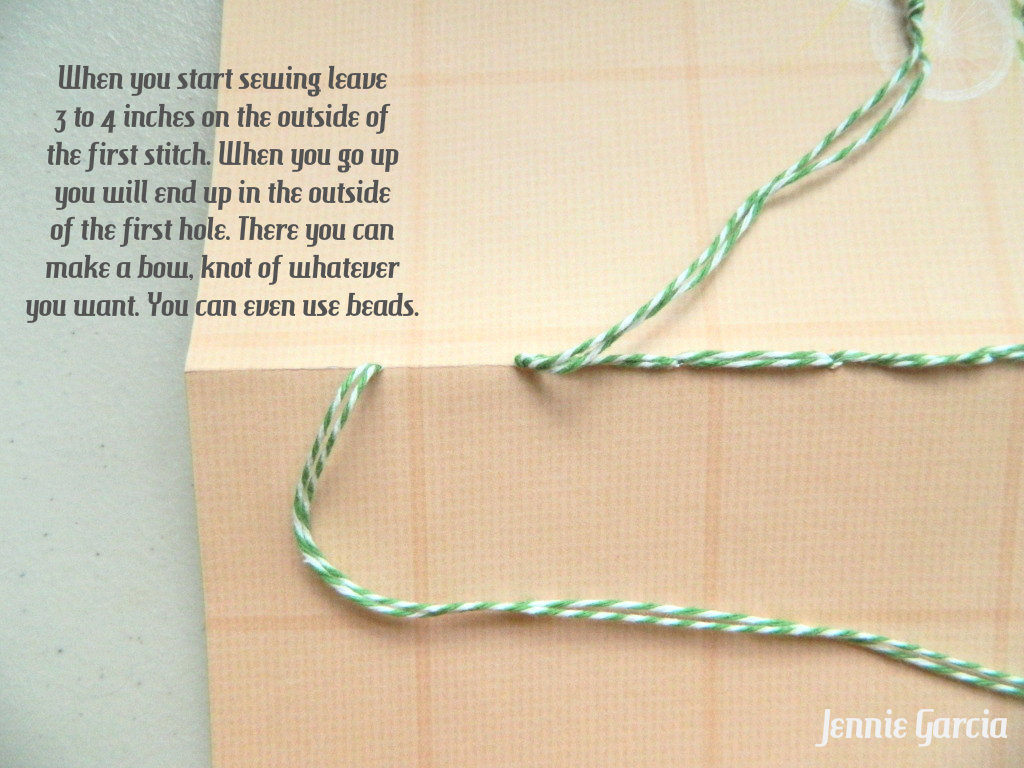 This process is the easy part. Filling it is the hard part. I chose to do  this daybook on 26 facts about me. I used the 30 Days of Lists journaling prompts and some other journaling prompts as inspiration for the book.  For more information and examples from 30 Days of Lists just use the Hashtags #30daysoflists on Instagram. And speaking of Instagram if you are there you can find me by jenniegarcian, I post lots of sneaks of my projects and other stuff. Check out the #tombow and #tombowusa hashtags too, there you will see awesome projects from crafters and amazing drawings and lettering from artists!!
Okay, enough Insta-Blabbering. This is the book inside, 26 facts about me but in the first page I used a library card, inside the chevron pocket that I glued with the Stamp Runner Dot Adhesive,  to explain why I made this. I used so much alpha stickers!!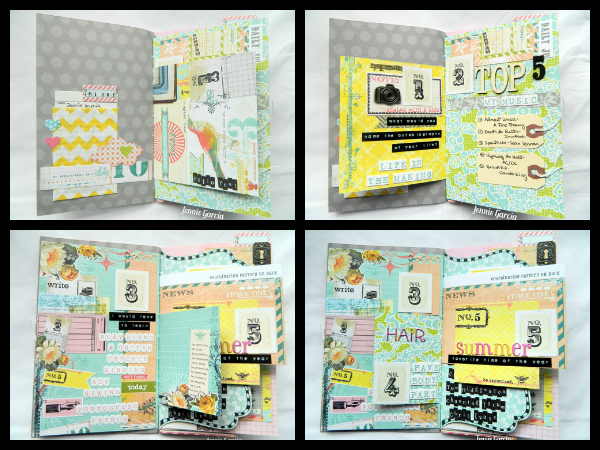 I doodled on some pages and I also used my handwriting on this project so future generations can see my handwriting.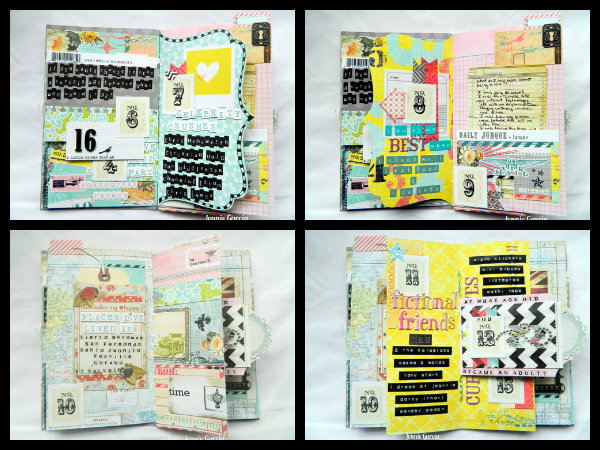 For all the small punched shapes I used the Mono Multi Liquid Glue.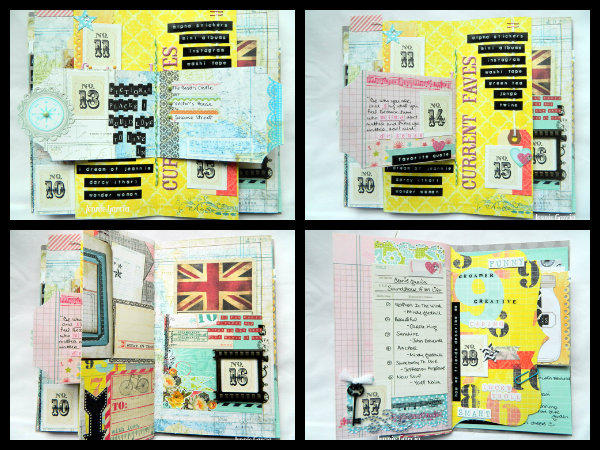 If you have any questions about my questions, weird answers or process please ask me!! I would be so happy to help you 🙂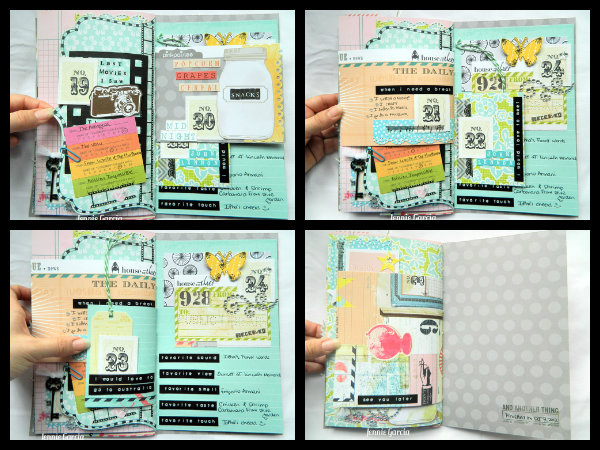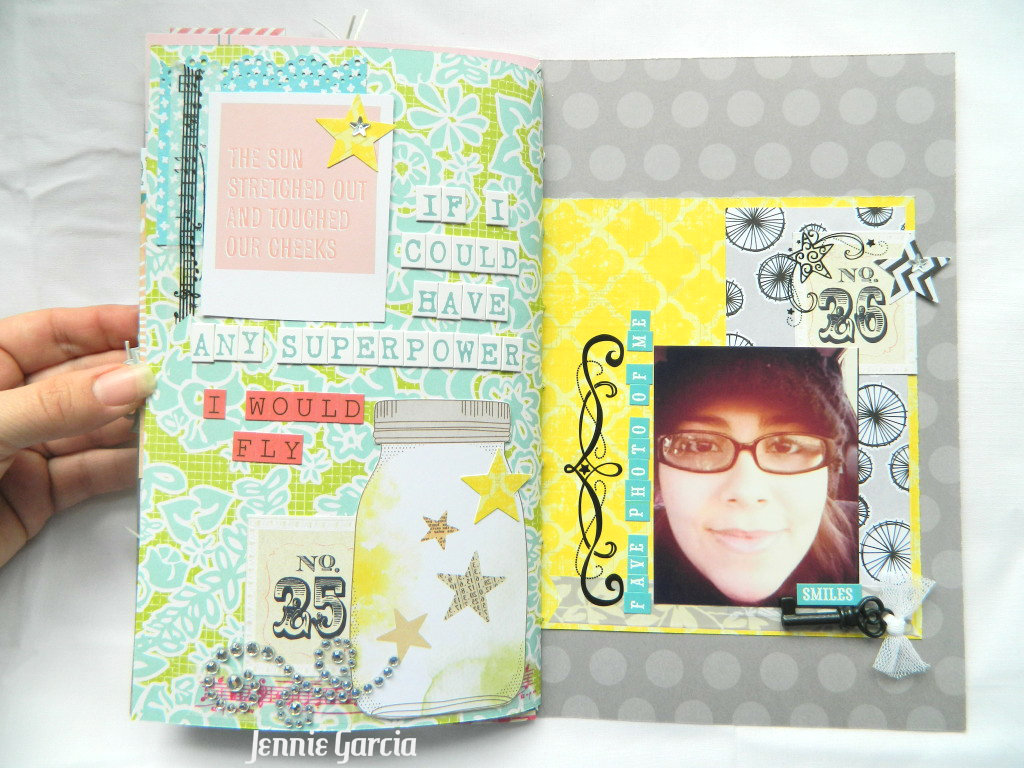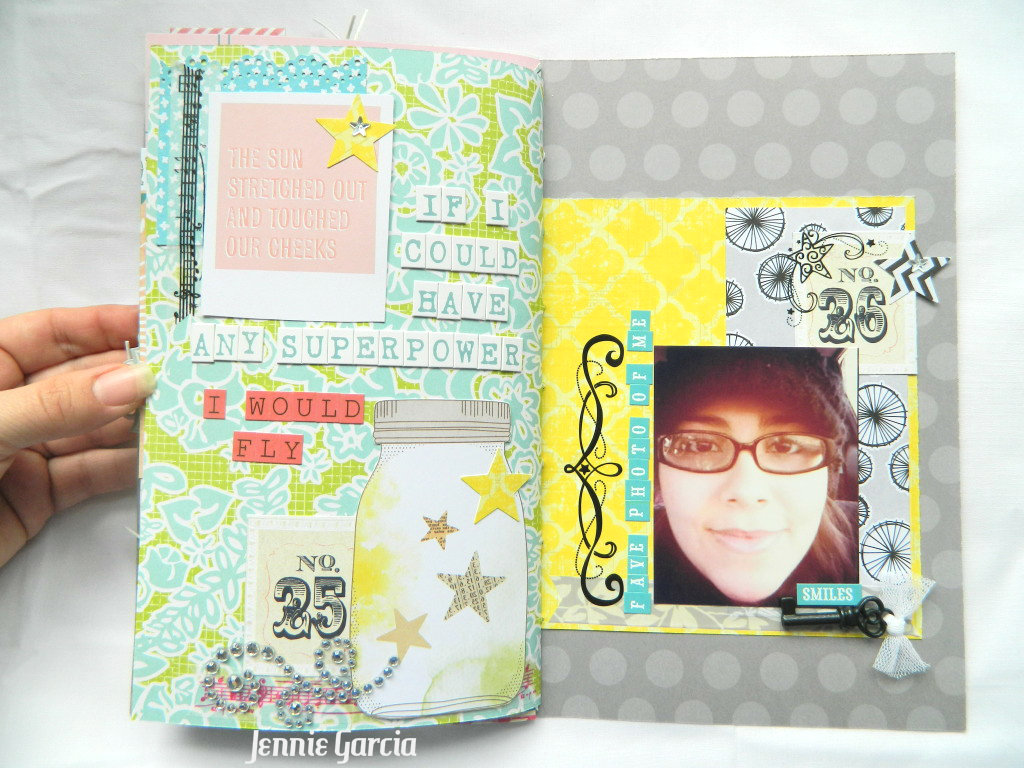 You think you will give the daybook a try??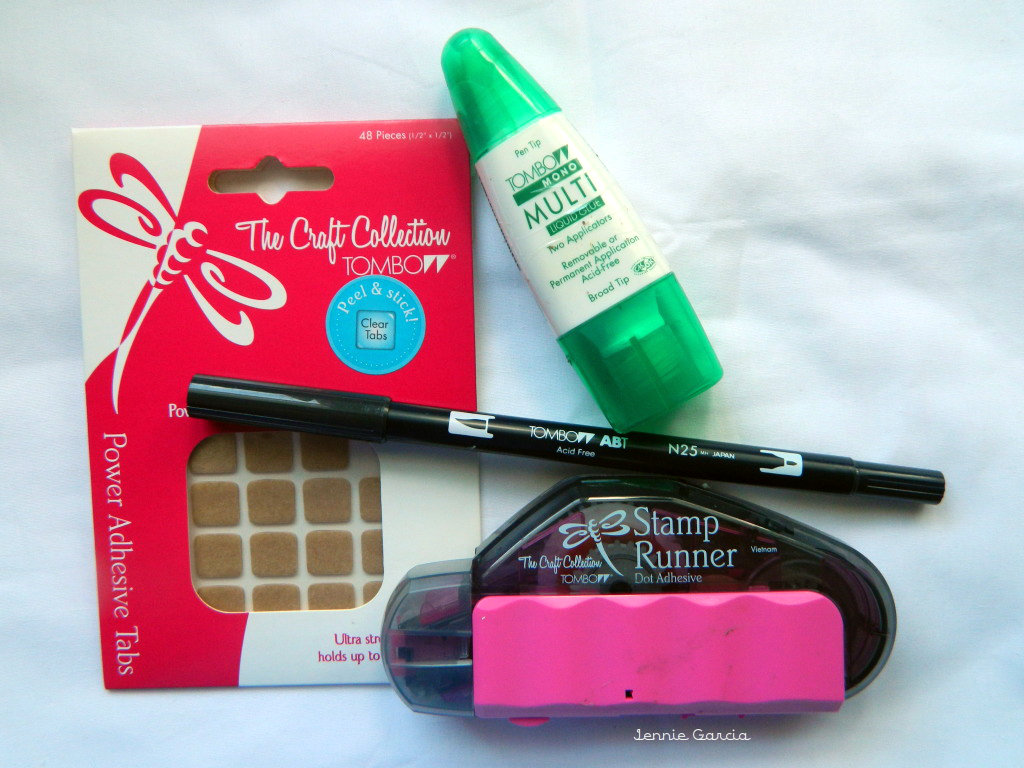 I hope you enjoyed this tutorial and daybook!!
Take Care!!
If you enjoyed this post please follow us on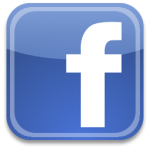 http://www.facebook.com/tombowusa