Make something with books as my inspiration? Challenge accepted! This is an easy challenge Jennie as I LOVE working with book pages!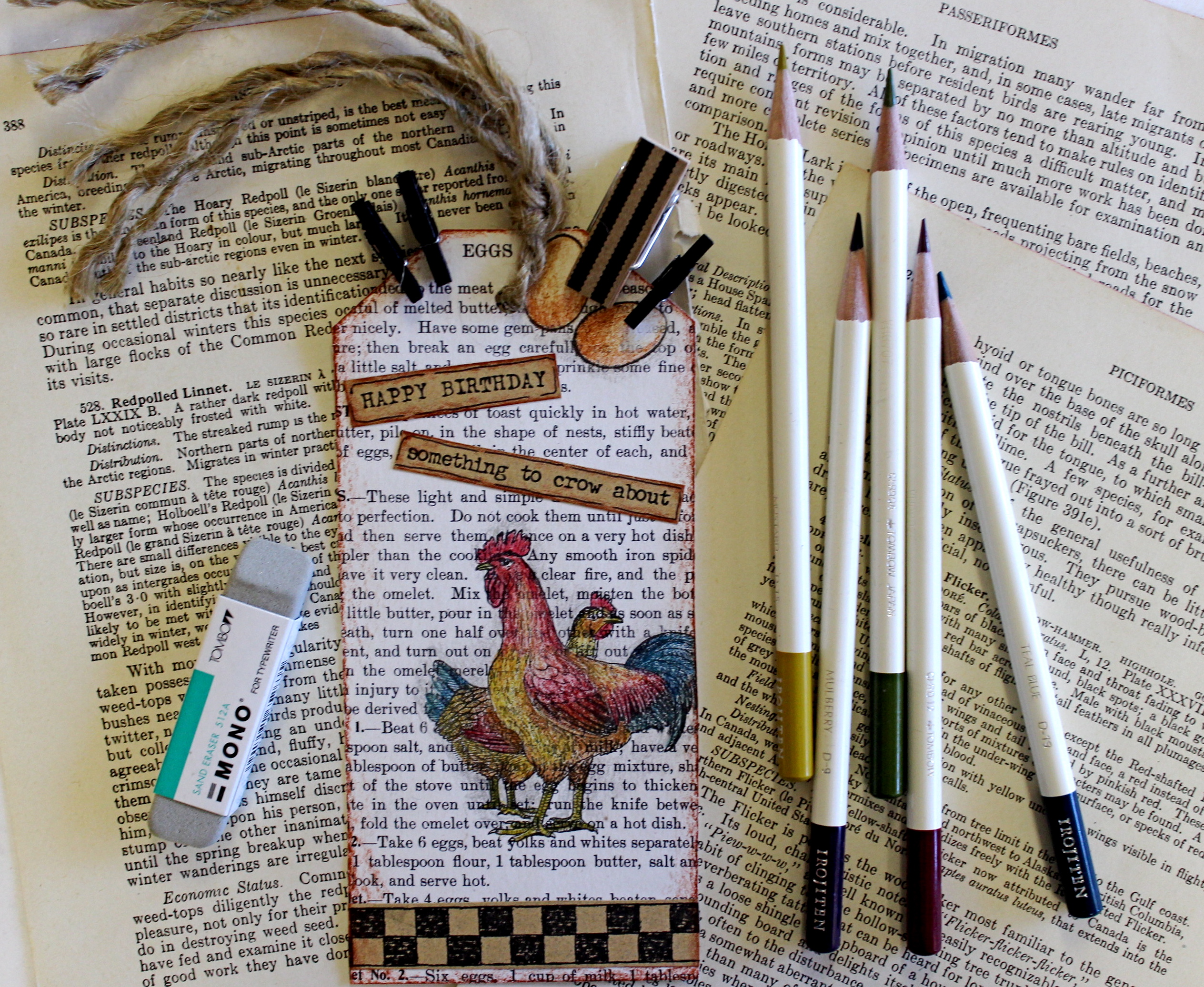 This Roster tag features a technique I developed called Subtractive Stamping. It uses book pages that have been scanned and printed (actual book pages are too delicate to use). The images are stamped on very lightly, then erased with the Colored Pencil Eraser to remove the print. You then stamp again with black ink and color with the Irojiten Colored Pencils.
It's all explained in my new book, Pencil Magic, hot off the press from Design Originals, Fox Chapel Publishing! It's just one of the many different graphite and colored pencil techniques I share. This book is excellent for beginners, as well as experienced artists, with many new techniques for you to try.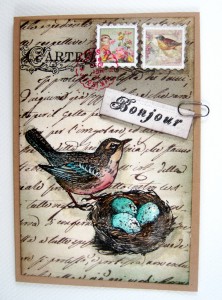 The subtractive stamping technique works with other ephemera such as vintage journal pages, documents and music sheets! This bird card is done with a scanned and printed Italian document from 1836.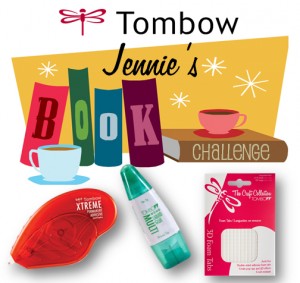 If you haven't guessed, the challenge for this month is BOOKS! Anything related with books; altered books, quotes from your favorite books, library cards, book paper, mini books! The sky is the limit! Create a book inspired project for your chance to win Jennie's Book Challenge! Check out the great prize! It will include Xtreme Adhesive, Mono Multi Liquid Glue and Foam Tabs! Winner will be announced Sept 24.