Making flowers is super fun so I was really excited when I found out we were doing a flower themed challenge on the Tombow blog this week! I love working with crepe paper because it is soft but keeps its shape, making it great for creating dimensional or 3D flowers. I recently shared a tutorial on my blog about how to make crepe paper rosettes, which requires a needle and thread. Today I am going to share how to make a flat flower with crepe paper and the Tombow Stamp Runner to create a really fun posie shaped card. Here's what you'll need to make this pretty flower card: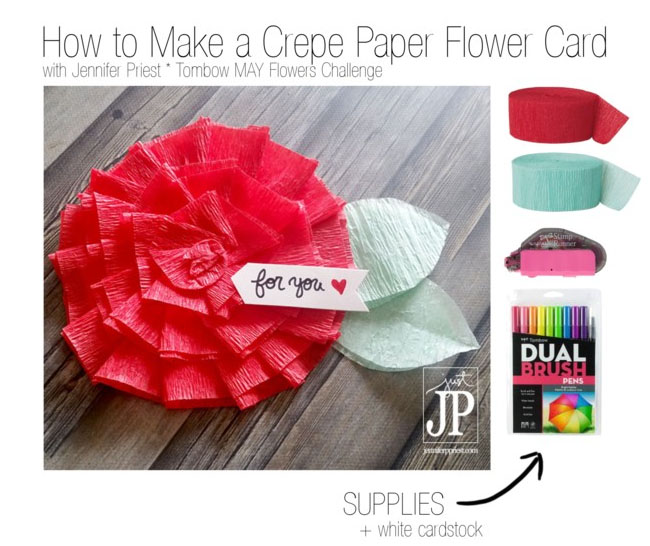 SUPPLY LIST:
Crepe Paper in Mint, Red
Scissors
White Cardstock
Sizzix Big Shot Machine
Sizzix Circle #1 Die
This card goes together much easier than it looks and once you learn this technique you'll "wow" everyone in your circle. Teehee, circle, and the card is a circle…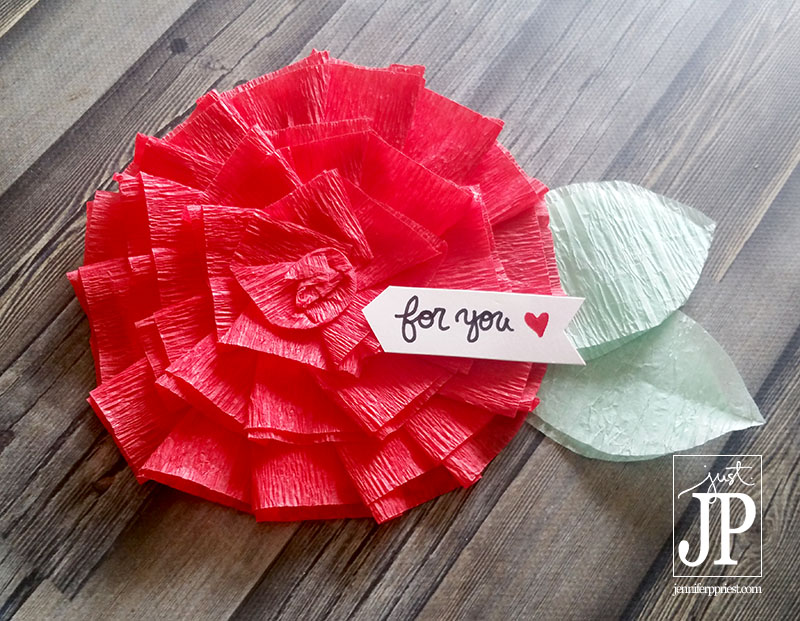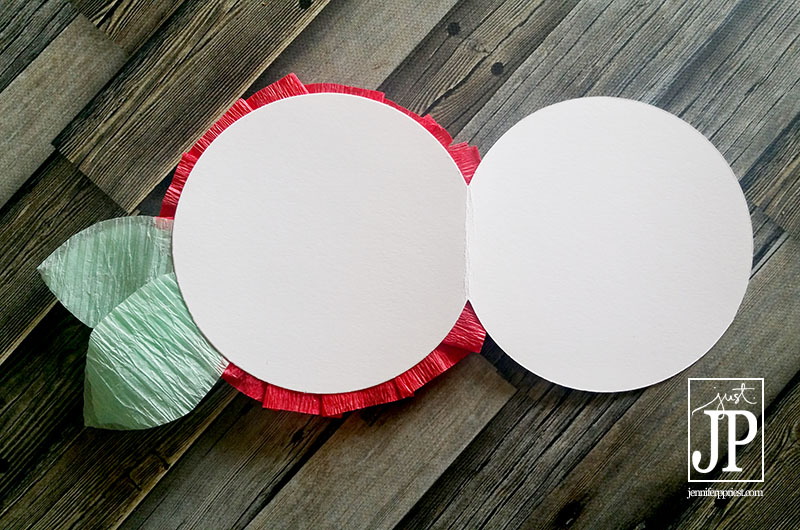 I created a tutorial video showing how to make these pretty posie flowers with crepe paper and the Tombow Stamp Runner:

These are so easy to make! You can assembly line a bunch of them for invitations to a party or even get the kids making them for mom or grandma. Yes, Mother's Day has passed but Grandparents Day is in September and then there's also graduations and end of year teacher gifts, which all could use a card with them. Write a sentiment on a scrap of paper with the bullet end of a Tombow Dual Brush Pen to customize the card for a special recipient.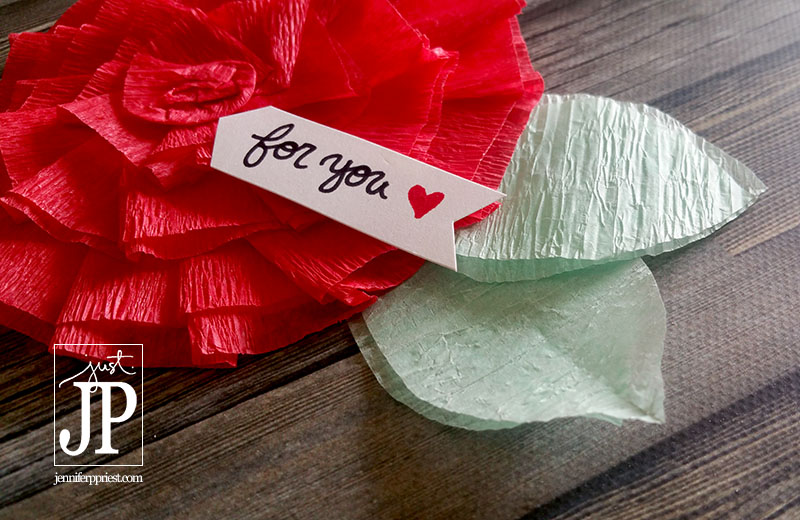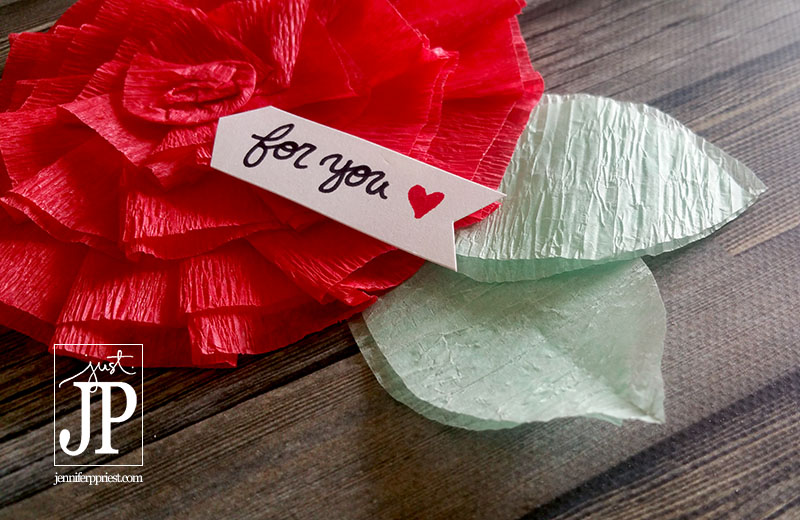 Make larger posies by cutting out larger circles and using an unfolded piece of crepe paper to form the "petals".  If you're decorating for a party, make these posies to decorate the walls using the same crepe paper used for the streamers.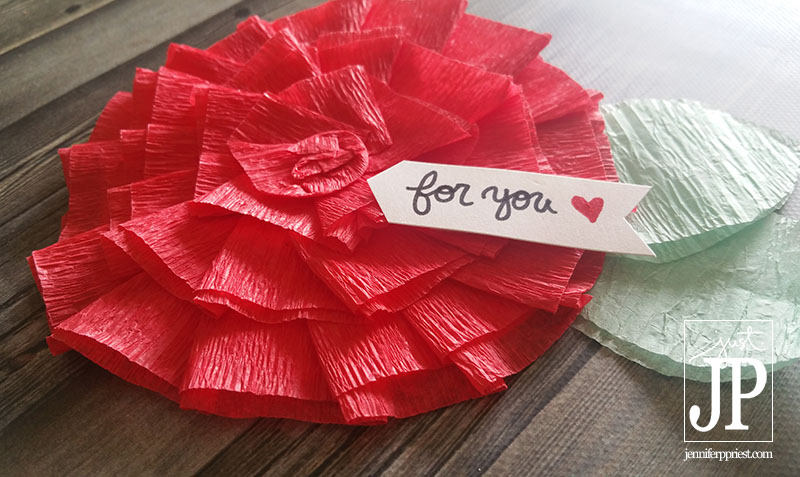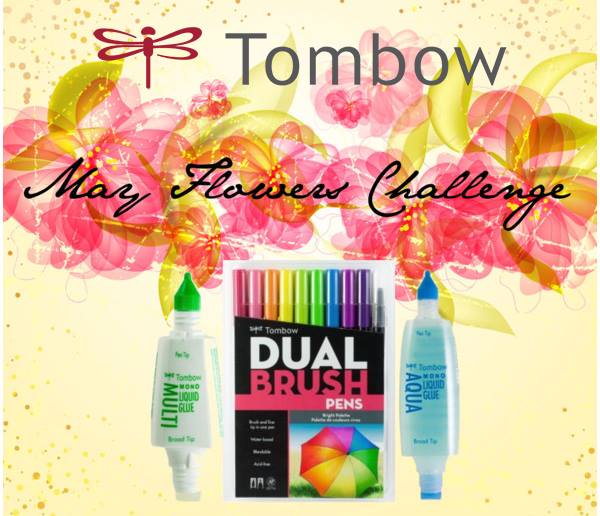 I hope you enjoyed this fun and easy card tutorial. Don't forget to enter the May Flowers challenge, hosted by Beth Watson, on last Monday's blog post for your chance to win! And for more craft inspiration, please visit my blog over at Just JP.