This week the Tombow USA Blog has a challenge for you!  We are inspired by Words of Wisdom and hopefully we will inspire you too!  Join the challenge by linking your Words of Wisdom project at the bottom of Jennifer's post HERE for the chance to win some great prizes!
Remember, this challenge will start on June 8th and will end on June 21st at 11:55PM EST, so link up early and often for your chance to win.  The Winner will be announced Monday June 22nd.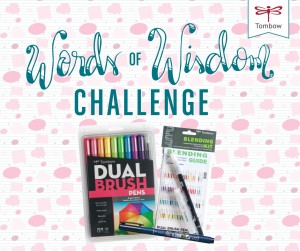 Now on to my project!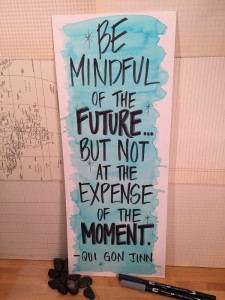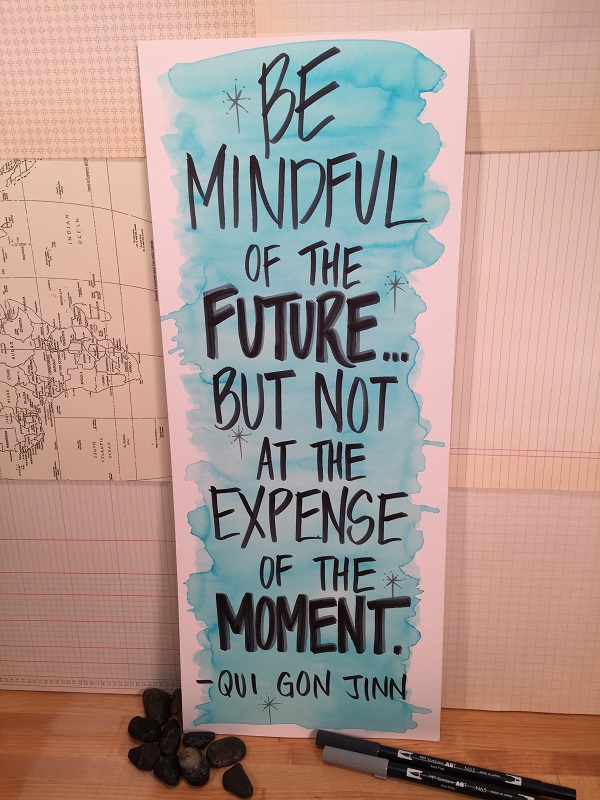 My Nephew has been addicted to interested in Star Wars since he was about 10 years old, so I created these Words of Wisdom for him from one of his favorites – Jedi Master Qui Gon Jinn!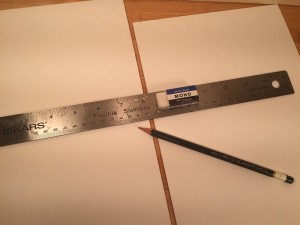 I started out with a 16″ by 20″ sheet of vellum finish cardstock, measured and cut in half vertically.  The quote was long and skinny, plus two surfaces allowed for a "do over" in case I made any mistakes!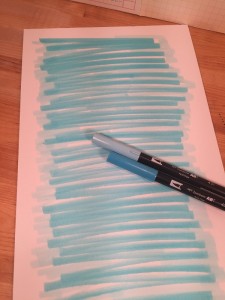 Color in the background, roughly, using Tombow Dual Brush Pens 452 and 451.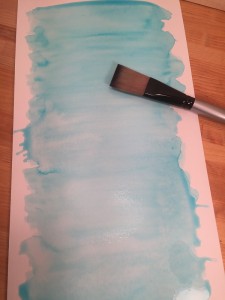 Using a 1″ wide flat paint brush and clean water, wash over the pen lines to create a watercolored background, let dry.  I simply LOVE this technique because it is easy and the finished project looks like a true watercolored image.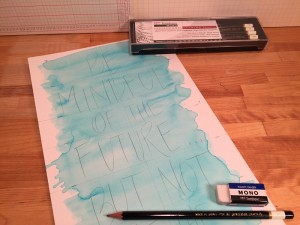 Using the Tombow MONO Professional Drawing Pencil F and a ruler, measure out the guidelines for your quote.  The F Pencil has a medium dark lead that sharpens to a very fine point, so it is ideal for laying down guidelines.  TIP: I plotted everything out on a scrap piece of paper, first before I transferred it to my finished project.  This also allowed me to count my letters, so all of my words were centered on the surface.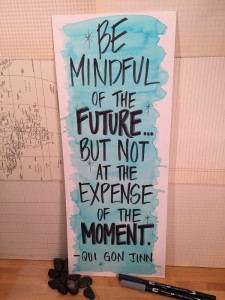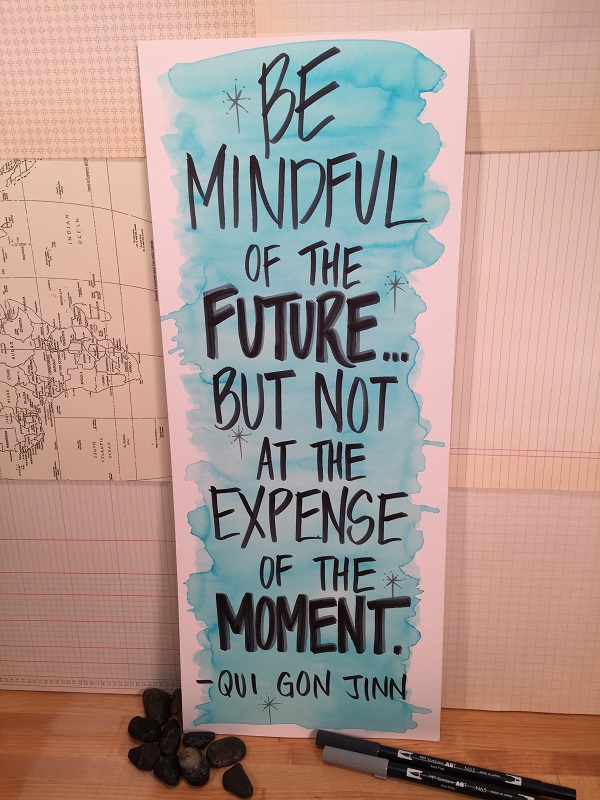 Letter in the quote with Tombow Dual Brush Pen N35, which is a dark grey.  Lay in a drop shadow on the significant words in the quote to give them added emphasis with Tombow Dual Brush Pen N65.  TIP:  I wasn't entirely sure how to complete the drop shadows, so I looked it up online and followed the samples I found!  I also added some stars.  Once the pen marks are completely dry, erase your pencil lines with Tombow MONO Eraser, then no one knows you used guidelines!
Don't be afraid to jump right into hand lettering.  These Words of Wisdom are in my block printing that I write in everyday, so it was comfortable for me.  Practice is the key to hand lettering and keep trying until you get the result you are looking for!
Remember to link up your project over at Jennifer's post HERE and check back each day this week for more inspirational Words of Wisdom from the rest of the Design Team.
Thanks for stopping by!  -Beth