Summer time is here and it's time to let loose, relax, and create! Jennifer Priest here with this month's challenge, all about Words of Wisdom. June is the time when we kick off summer but it is also filled with all kinds of milestone occasions perfect for giving advice and sharing wisdom, from graduations to weddings to Father's Day. I've recently started learning lettering so I thought this challenge was a great opportunity to bring lettering together with passing on words of wisdom about life.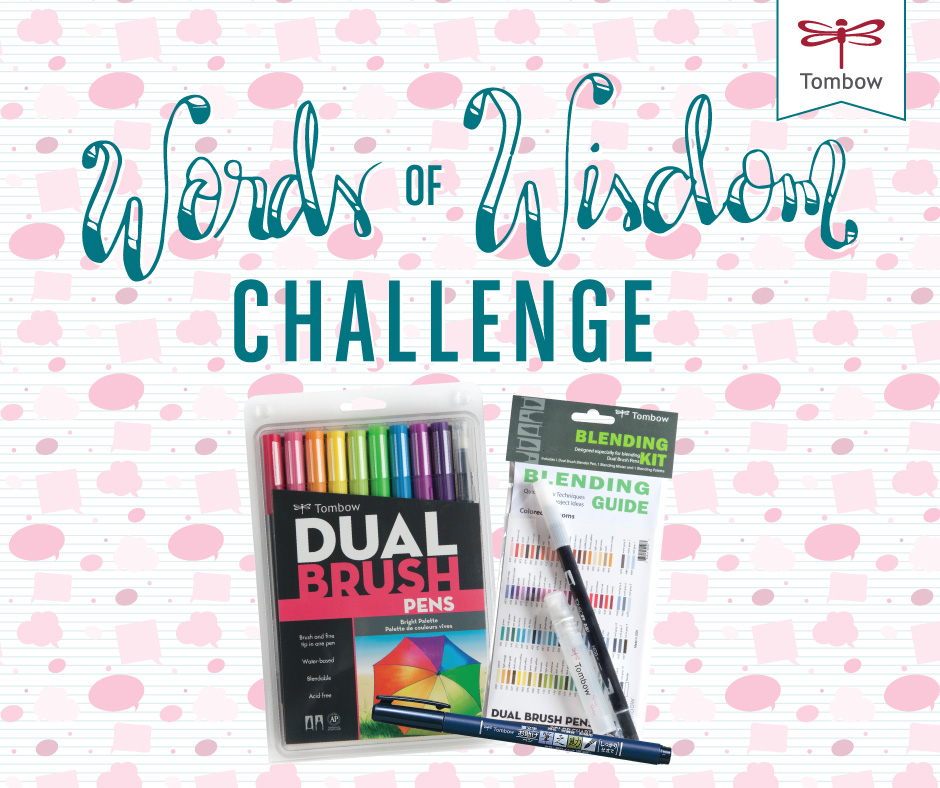 This month's challenge is to incorporate "Words of WIsdom" into a craft project. You might letter a favorite quote to give a graduate or create a scrapbook page celebrating the best advice Dad ever gave to you.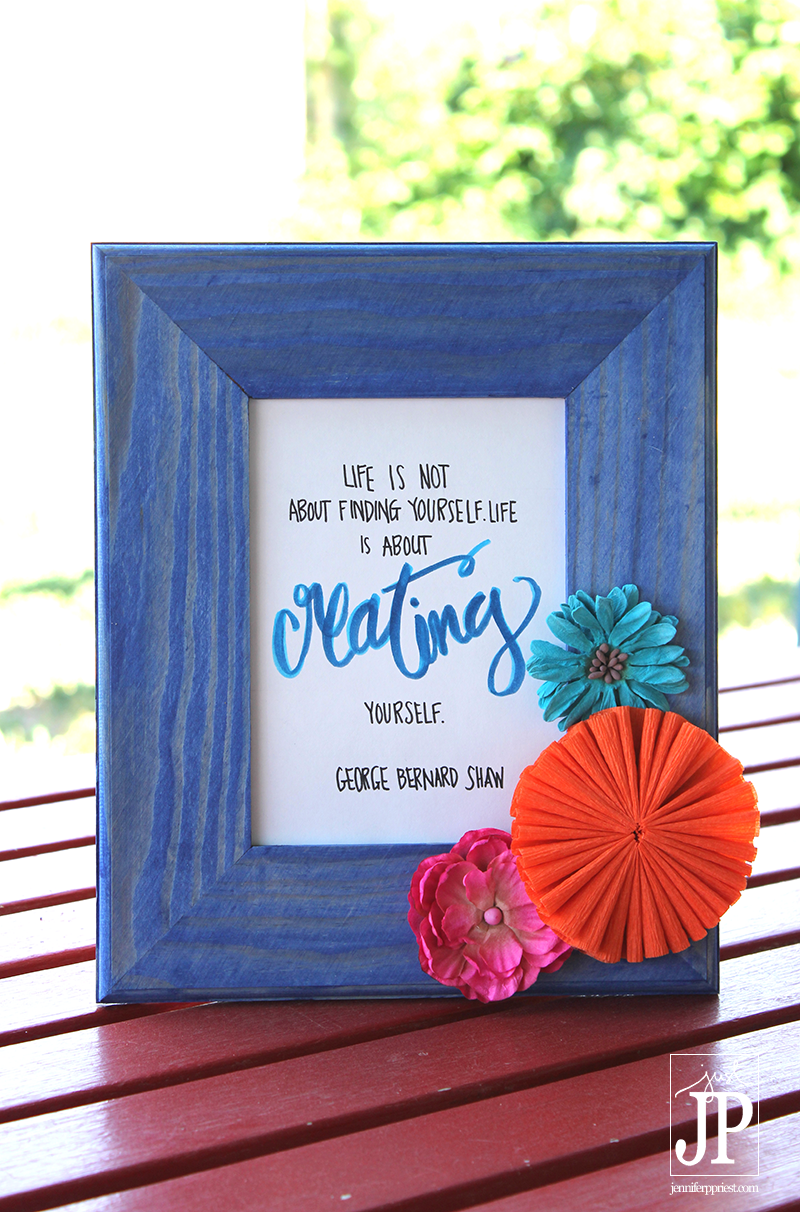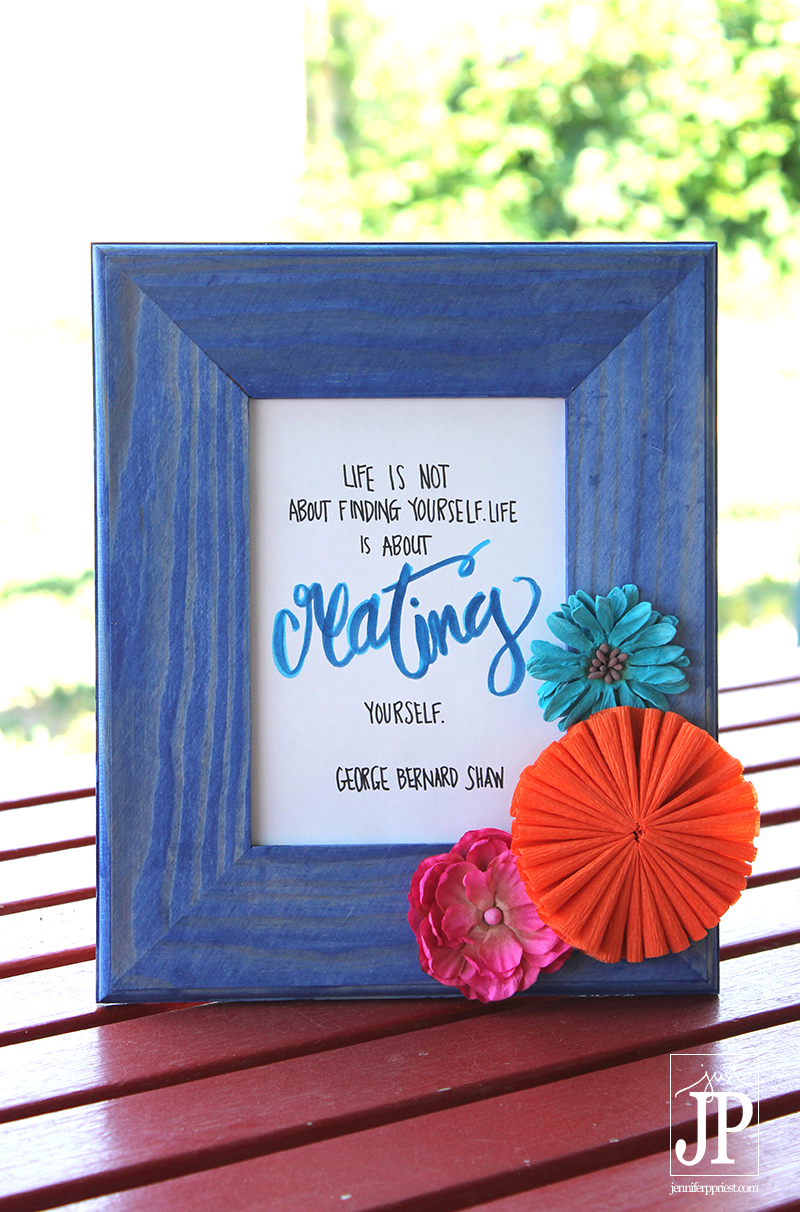 When we found out that my good friend's daughter, an English major, was graduating college with her Masters in Education, I knew just the gift to get for her! I decided to letter one of her favorite quotes from George Bernard Shaw. This framed quote can serve as a gift from us but also as a reminder to her to "live the life of her dreams" (another fabulous quote!).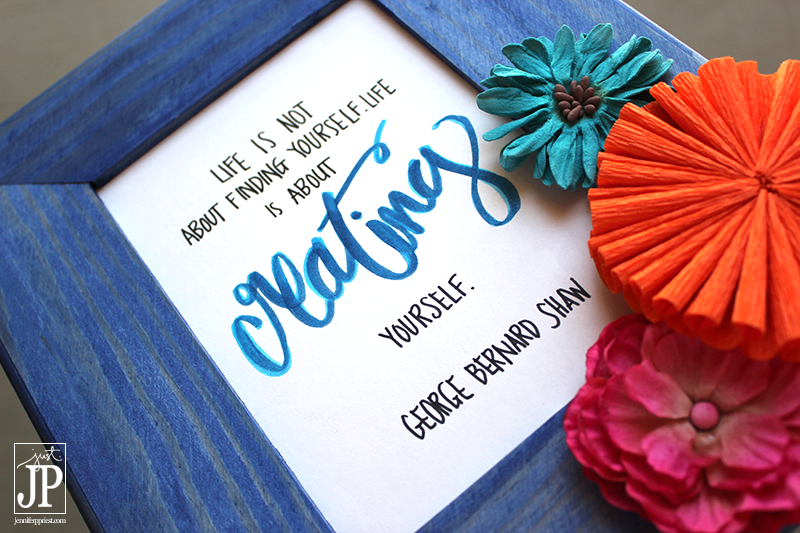 I'm still a novice at lettering but I have learned a couple tricks along the way to help keep the letters fairly straight as well as keep the quote centered on the page. I used a Tombow Olno mechanical pencil to draw lines as guides on the page and then lettered the quote with Tombow Dual Brush Pens. Once the ink was dry, I erased the pencil lines with a Tombow MONO NP Eraser. If you're impatient like me and start to erase before the ink is dry, stop erasing right away to avoid additional smudges. If you make smudges, use the Tombow MONO Sand Eraser to erase them once the ink is dry. This is how the pros get a clean crisp look to their finished pieces. No one ever has to know you used pencil lines!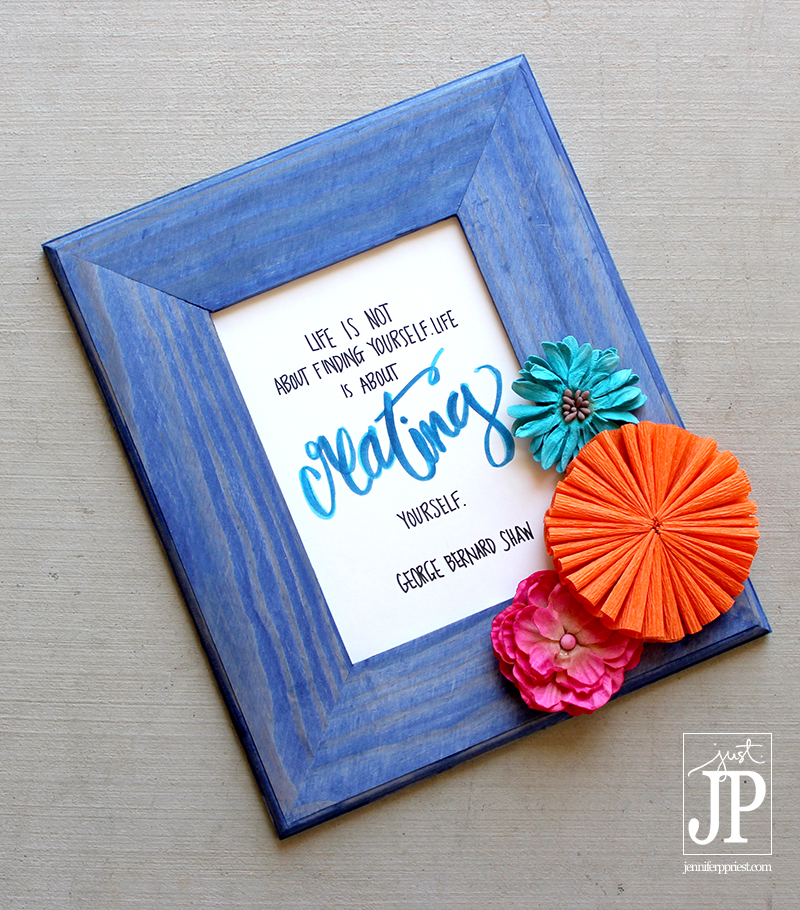 Here's how to letter a quote:
After lettering the quote, I trimmed it to fit in the frame, mounting it to the back of the frame with Tombow Xtreme Adhesive. I added flowers to the frame with Tombow XTreme Adhesive Tabs.
I hope this tutorial gives you some ideas for how to use "Words of Wisdom" in your next craft project. The Tombow team has some amazing ideas inspired by this challenge coming your way this week so be sure to check back here at the Tombow blog daily for new projects.
The challenge starts today, June 8th and will end on June 21st at 11:55PM EST. Winner will be announced Monday, June 22nd.
For more crafty inspiration, visit me over at Just JP.