Mail art is so fun to look at but it can seem difficult to make. All this week Tombow is sharing mail art here on the Tombow blog. A few years ago I received my first piece of mail art – I had ordered a print from illustrator Helen Dardik's etsy shop and the envelope came with all these doodles and a cute little person drawn on it. I kept the envelope and later cut the little person out and used her on a craft project. Every print I ordered from Helen Dardik came in another decorated mail art envelope. It made me feel special and I knew it was completely one of a kind because it was all hand drawn directly on the envelope. Well, I am not an illustrator but I have to tell you that mail art is a lot easier to make than I first thought. Today I am sharing how to make a coffee lover's inspired Starbucks mail art piece using the art on a gift card as the color and design inspiration. This mail art will make the person receiving it feel extra special, on top of the gift card inside!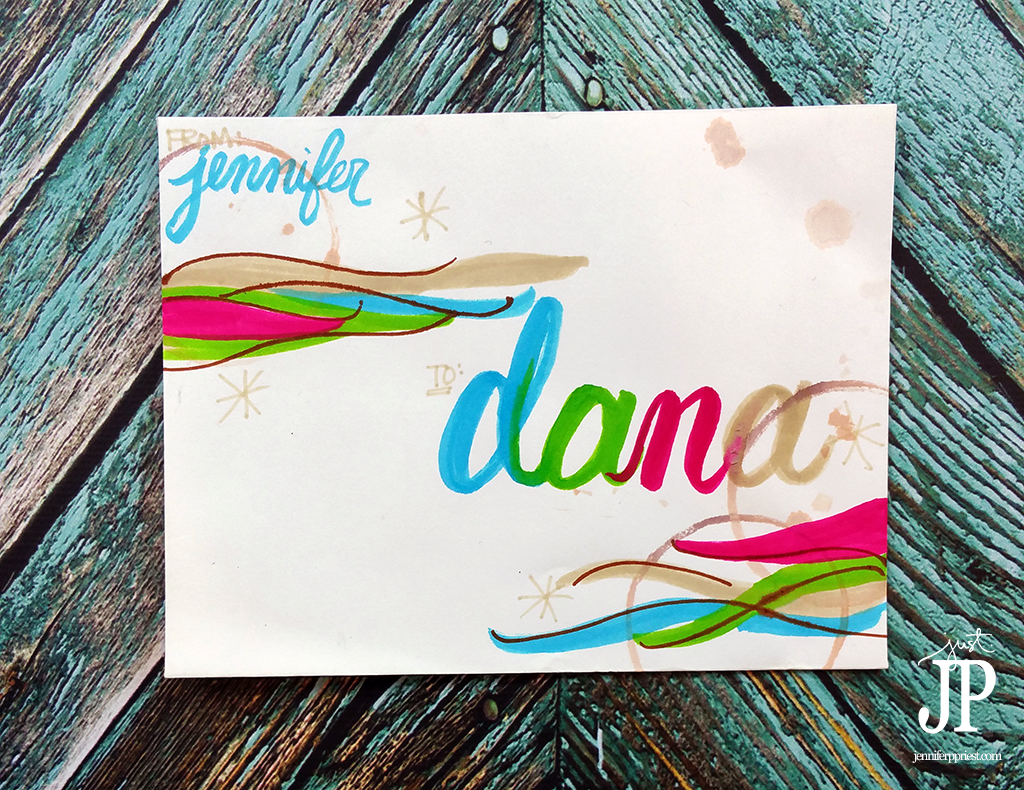 I am still working on learning lettering so I knew I wanted other elements to be the star of the show on this mail art piece for my friend Dana. I am sending her a gift card and thought it might be fun to make the envelope match the gift card and to hint at what is inside.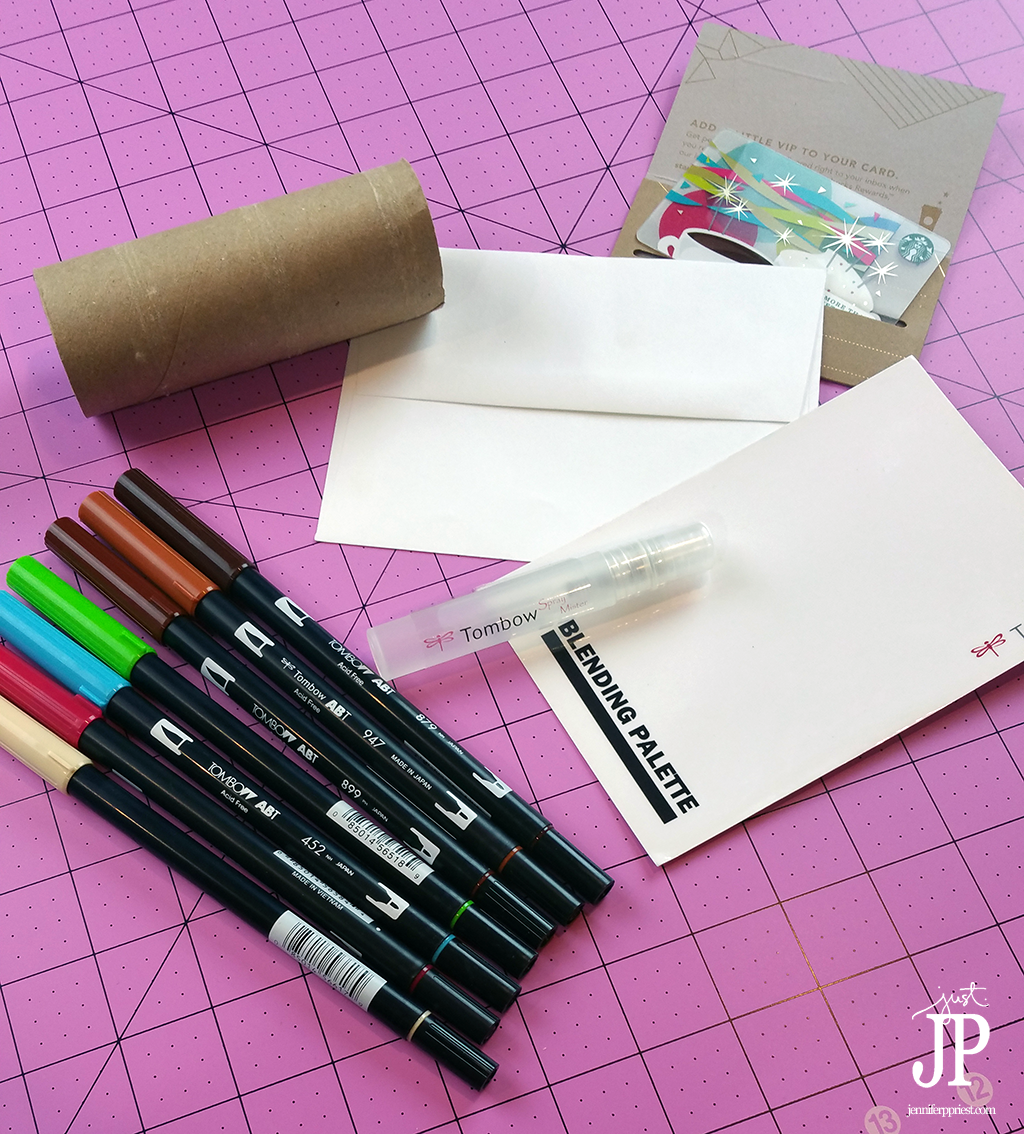 I used Tombow Dual Brush Pens to add the doodles, swirls, and lettering to the envelope but first, I made "coffee mug stains" on the envelope, using an empty tissue roll, Tombow Dual Brush Pens, Tombow Spray Mister filled with water, and the Tombow Blending Palette.
Supplies:
Empty Tissue Roll (for stamping circles)
Envelope
Here's how to make this Starbucks inspired mail art:
Depending on the type of paper the envelope is made from, the Tombow Pens may bleed. Just be aware of this and test the Pens on the back of the envelope before starting decorating.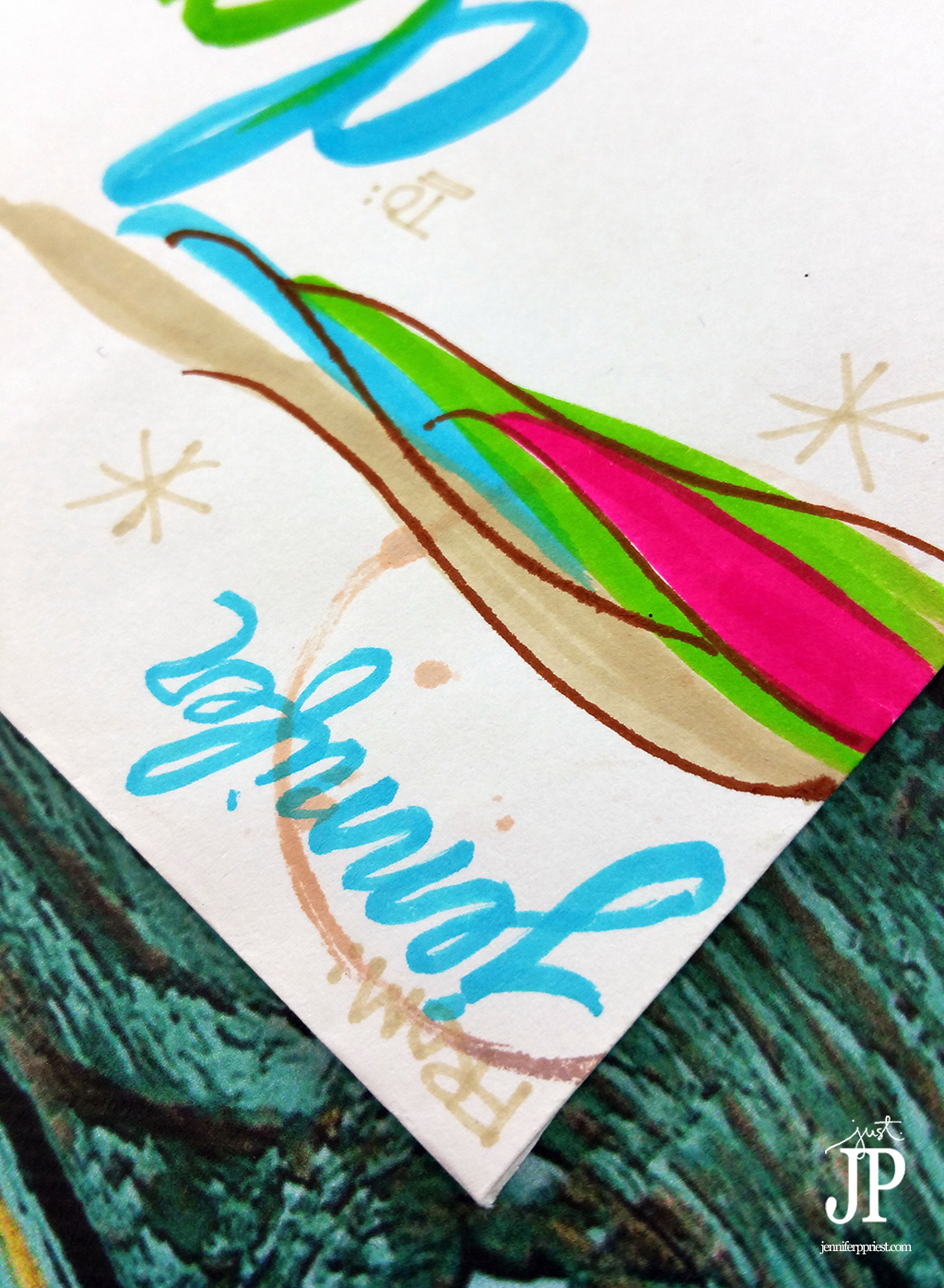 I wanted the bleeding to happen so that my coffee marks would look nice and round, that's why I chose these envelopes.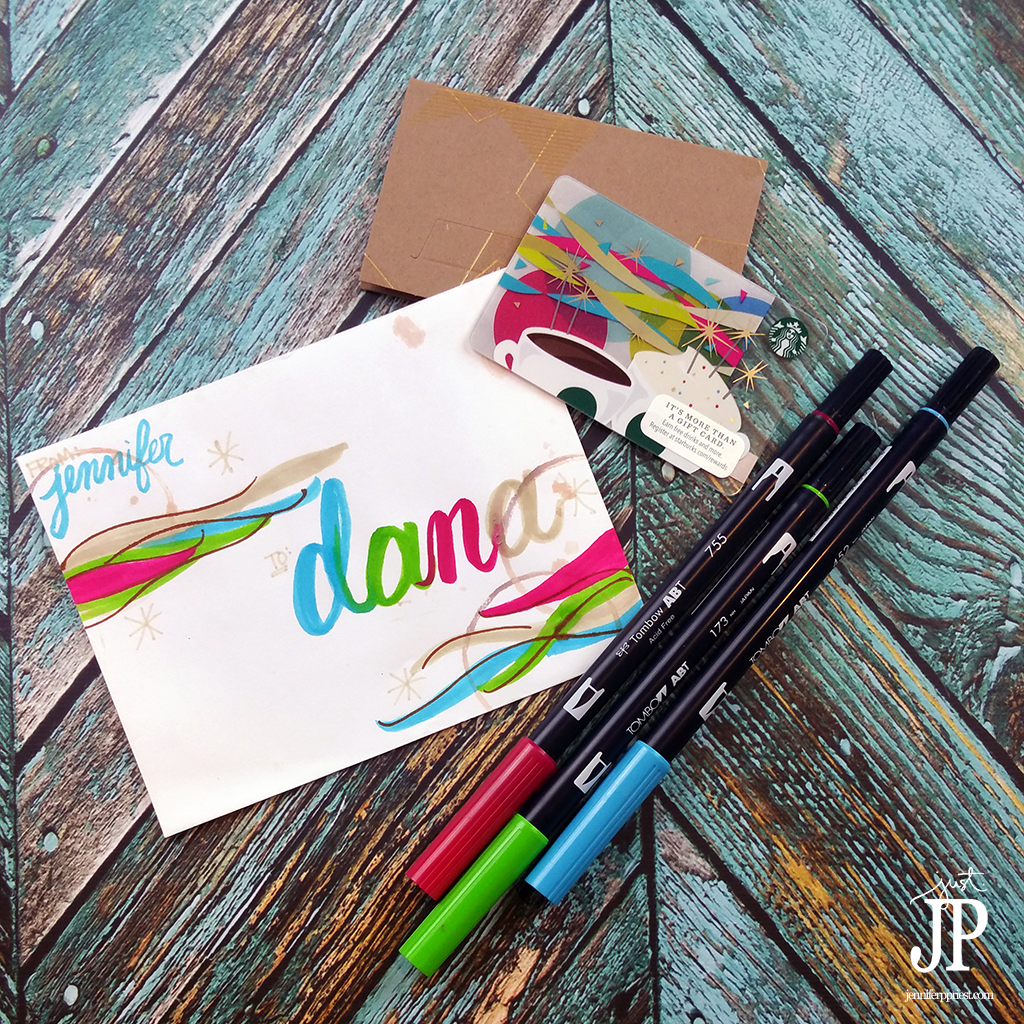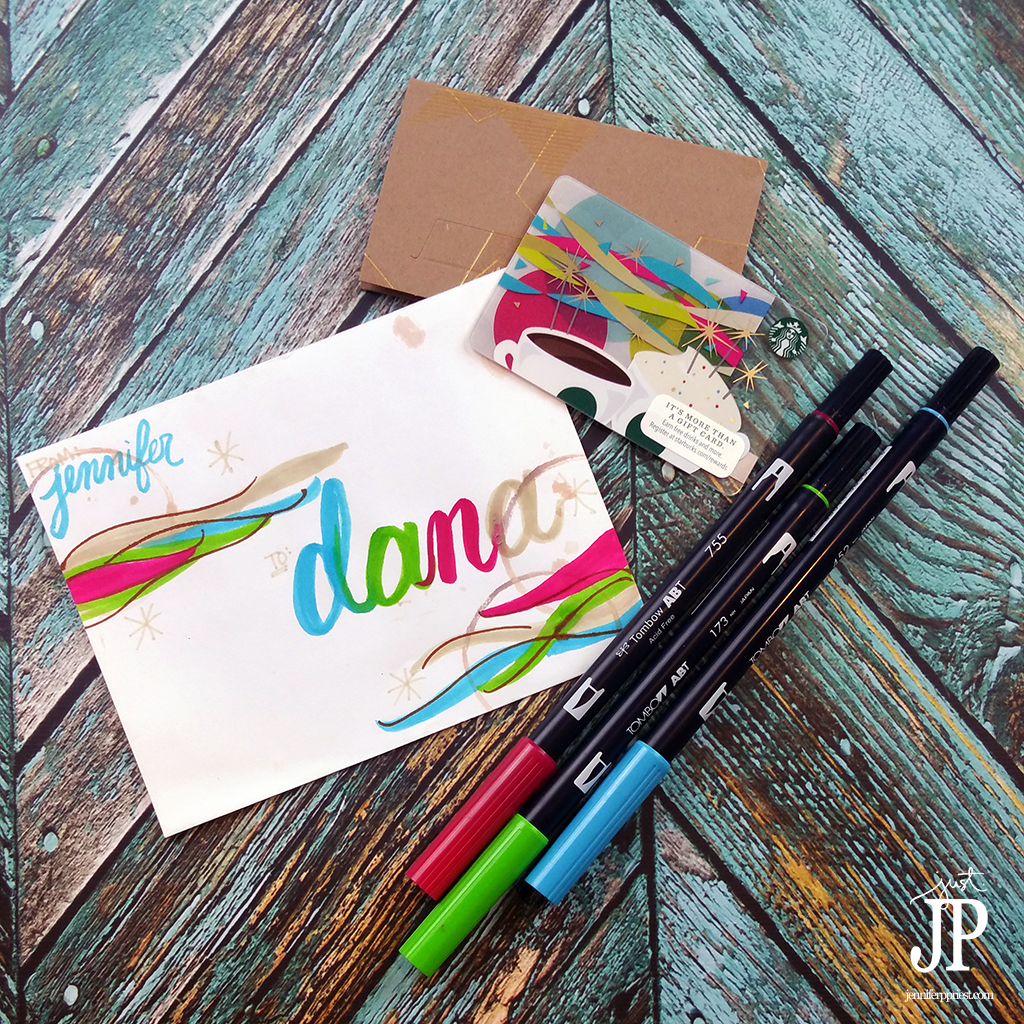 Next time you send a card or gift card, decorate the outside of the envelope to match the card inside! It's pretty easy to make mail art with a few Tombow Dual Brush Pens and the Tombow Blending Kit and you'll make the person you're sending it to feel really special!
For more crafty projects like this, please visit me at Just JP.