Halloween is definitely one of my favorite holidays to decorate for. It is so fun for my kids to see what I'll add to the decor each year. This year I came across a fun spell book DIY and had to give it a try using Tombow adhesives and a technique I shared here a while ago. You can check out the tissue paper texture technique HERE.  I love taking time out from scrapbooking to do a little mixed media. It's a true art form. Take a look at the finished book and then follow the easy directions below to make your own today.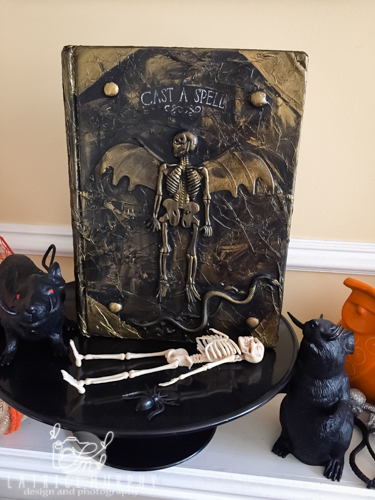 Here's what you'll need:
Old book
Tissue paper
Hot glue gun
Black paint
Gold paint
Foam brushes
Plastic Halloween toys
stickers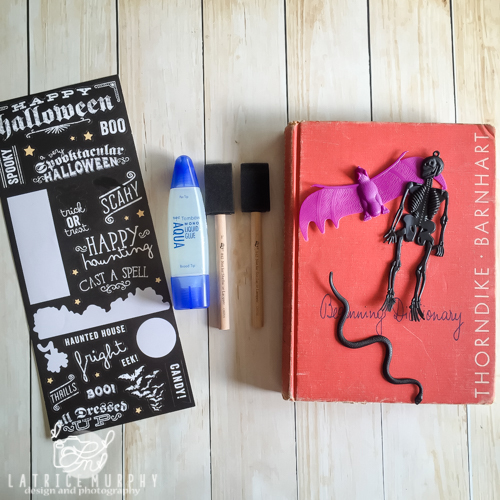 The first step is to cover the book with tissue paper. Do this by giving the entire book a thin layer of Tombow Aqua liquid glue with a foam brush and layering the tissue paper on. The more crumble the better.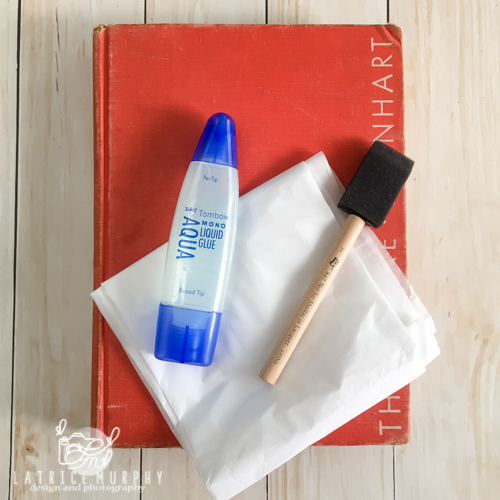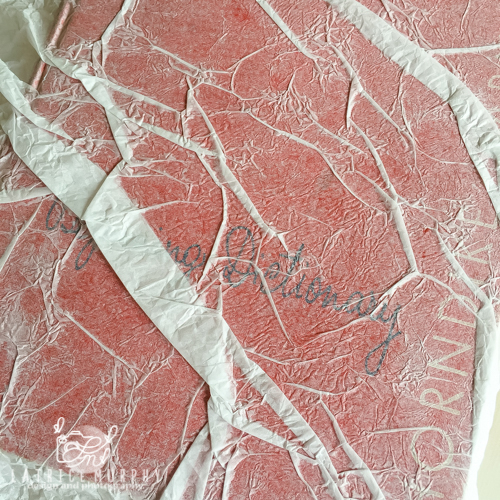 While that step is drying you can prepare the skeleton. I cut off the wings of a bat for the skeleton and chose a snake to adorn the front of my book.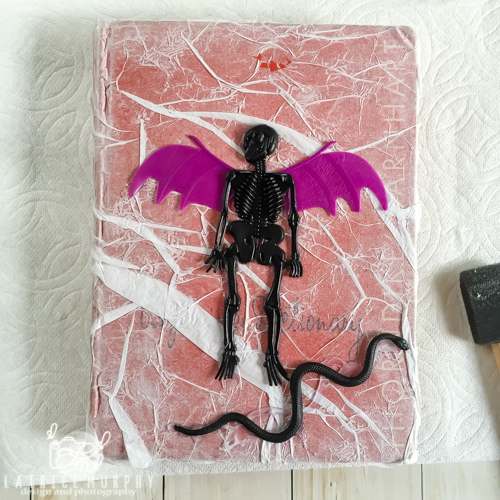 Next once the tissue paper layer is dry you can adhere he skeleton, wings and snake to the book cover with hot glue. You can now paint the entire book with black paint.
After the black paint is dry add a little more detail by creating fake metal nail heads with a large dot of hot glue. Now lightly brush gold over the entire book making it look like faux metal.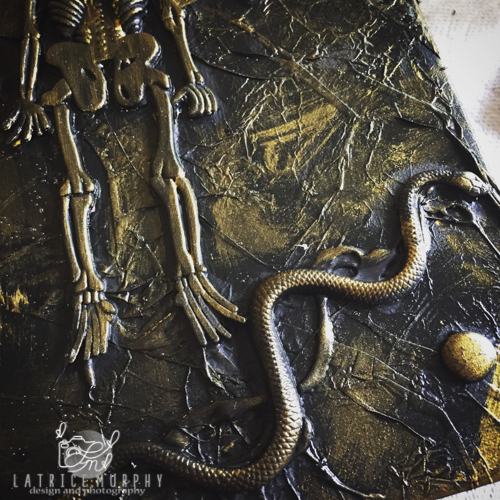 To seal the book I used the Tombow Aqua liquid glue as a top coat as well. It leave a nice shine to the book as well.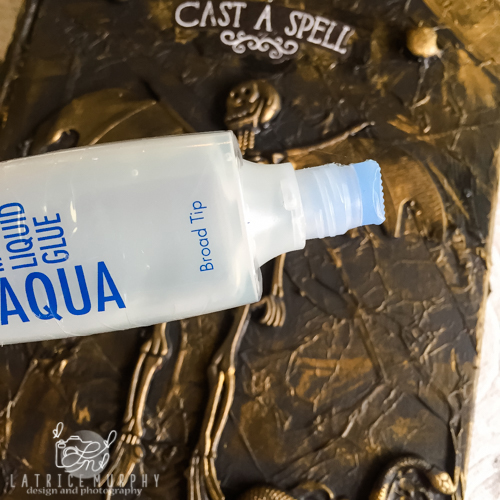 I added the sticker and wiped it with a little bit more black paint so that it would look worn. I love the finished project and it was incredible fun to make.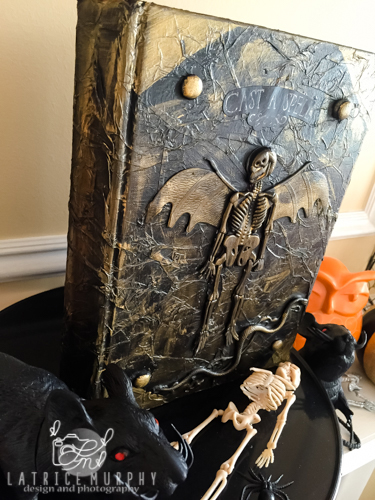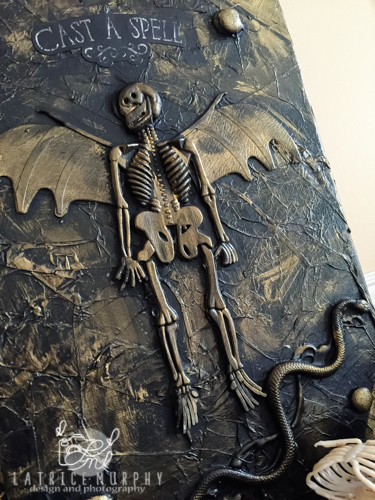 What have you been creating for Halloween? I've still got a costume to finish up as well as some yummy baking next week. Can't wait!
Thanks so much for stopping by. Be sure to check out the other posts from this week. Next week I'll be back with my last Halloween project of this year.