Valentine's Day Pocket Letter Tutorial
Hello Lovelies! Serena here and this week the Tombow ladies and I are sharing some fun Valentine's Day tutorials that you can make for your loved ones! Today I have another happy mail video because what better way is there to share some love with your penpals than with a Valentine's Day pocket letter!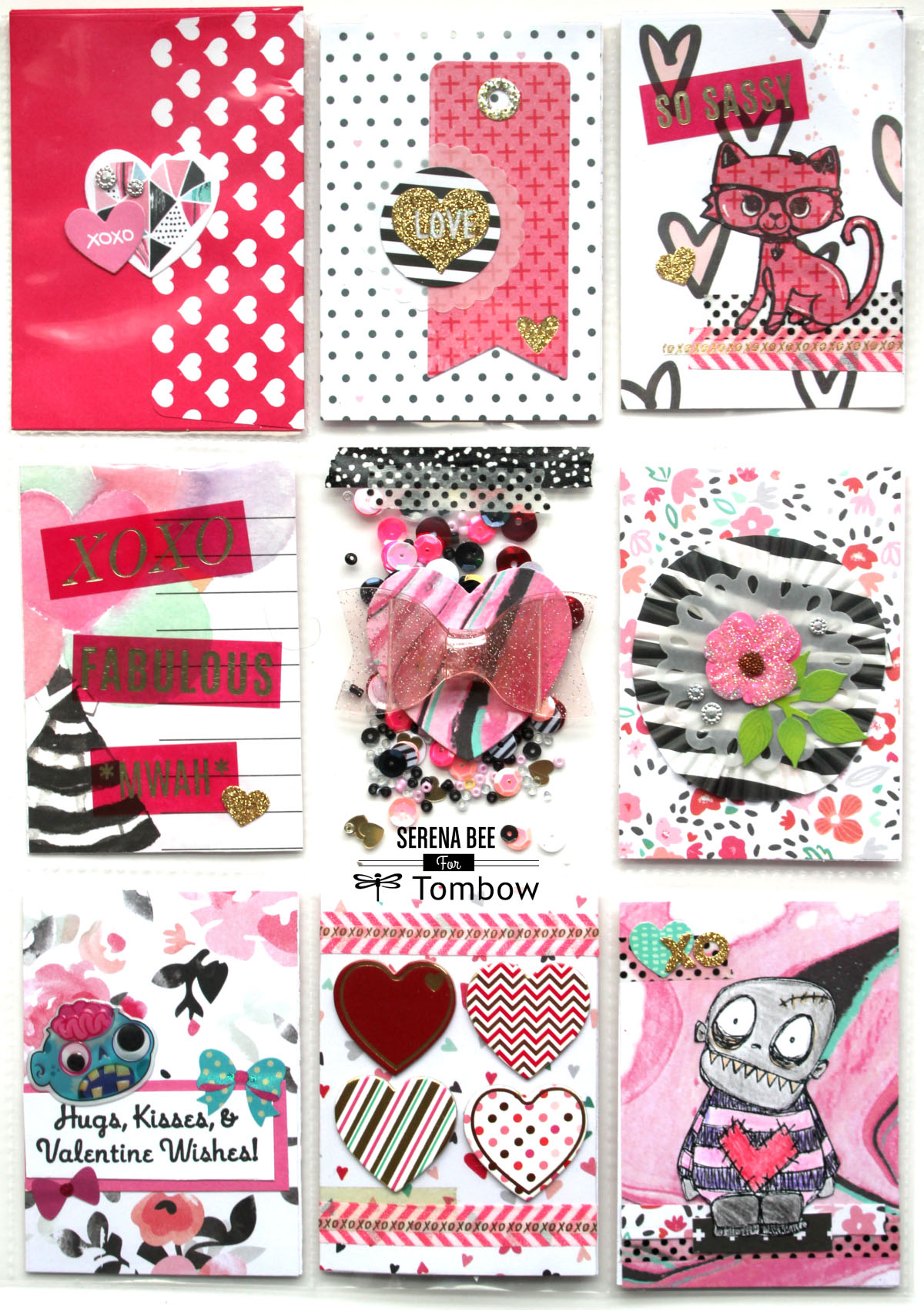 Pocket Letters are really fun to make, and with all the great Tombow adhesives and coloring mediums you can't go wrong.  I used the Tombow MONO Dots Adhesive because it's both removable as soon as you use it but once you glue down your embellishments it will settle and become permanent, so it's basically a 2-in-1 glue! I have prepared a youtube tutorial for this pocket letter and in the video you will see that I'm picky with placement and will fidget with something until it looks good! This adhesive is perfect for my OCD crafting (hehe) because it will only become permanent with time once you leave it be. I also used the Tombow MONO Removable Adhesive for adding embellishments like the cupcake liner embellishment and the heart stickers. This way everything will stay put and my penpal can remove the stickers without damaging the card or stickers.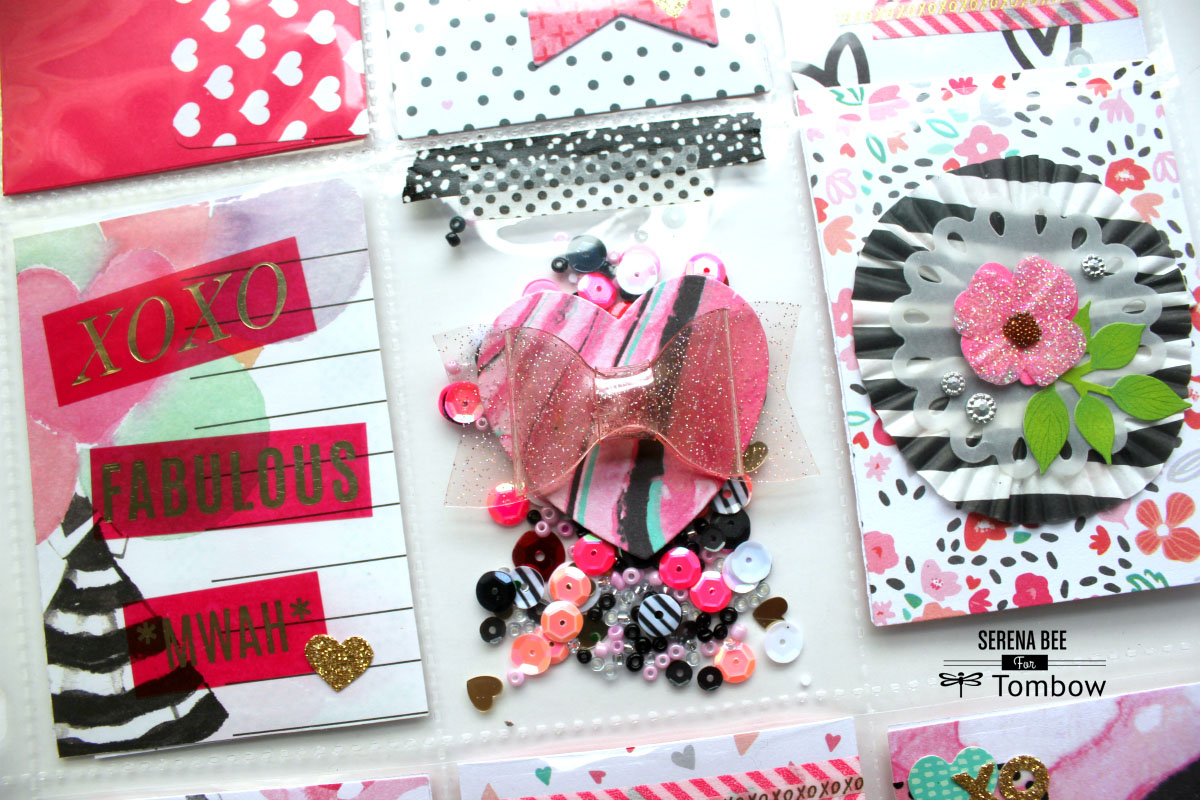 The middle row has got to be my favorite! I just love the cupcake liner embellishment I made. The vellum piece really helps the flower sticker stand out. And how adorable is that notepad paper from Target's dollar spot. I loved how I transformed it into a card using some Heidi Swapp stickers.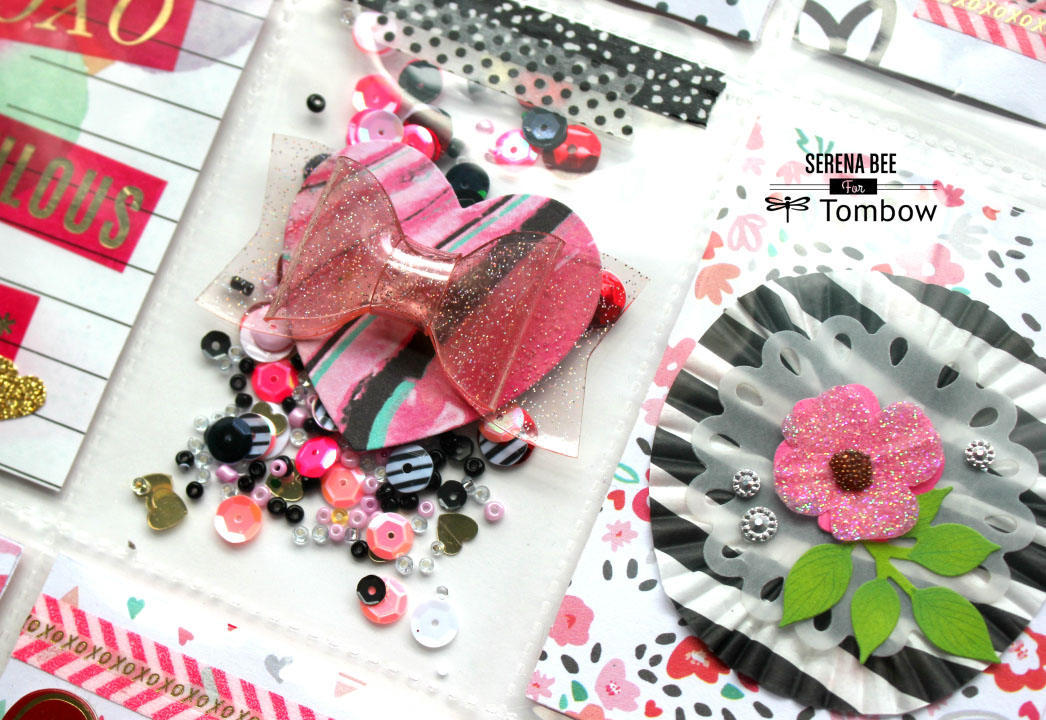 As for my shaker pocket, I just love decorating the outside and I used Tombow Xtreme Adhesive to adhere the heart. I sealed my pocket using the WRMK Fuse Tool. I then adhered a Dear Lizzy bow using the Tombow Adhesive Dots. They come in various colors which is amazing because my bow is see through and by using a pink Adhesive Dot, you can't even tell there's glue holding it down!
I used the new Hello Love collection from Crate Paper and other goodies from my stash. If you have any questions, feel free to leave a comment on this blog post or on my Youtube tutorial and I'll make sure to answer!
Here's another close up!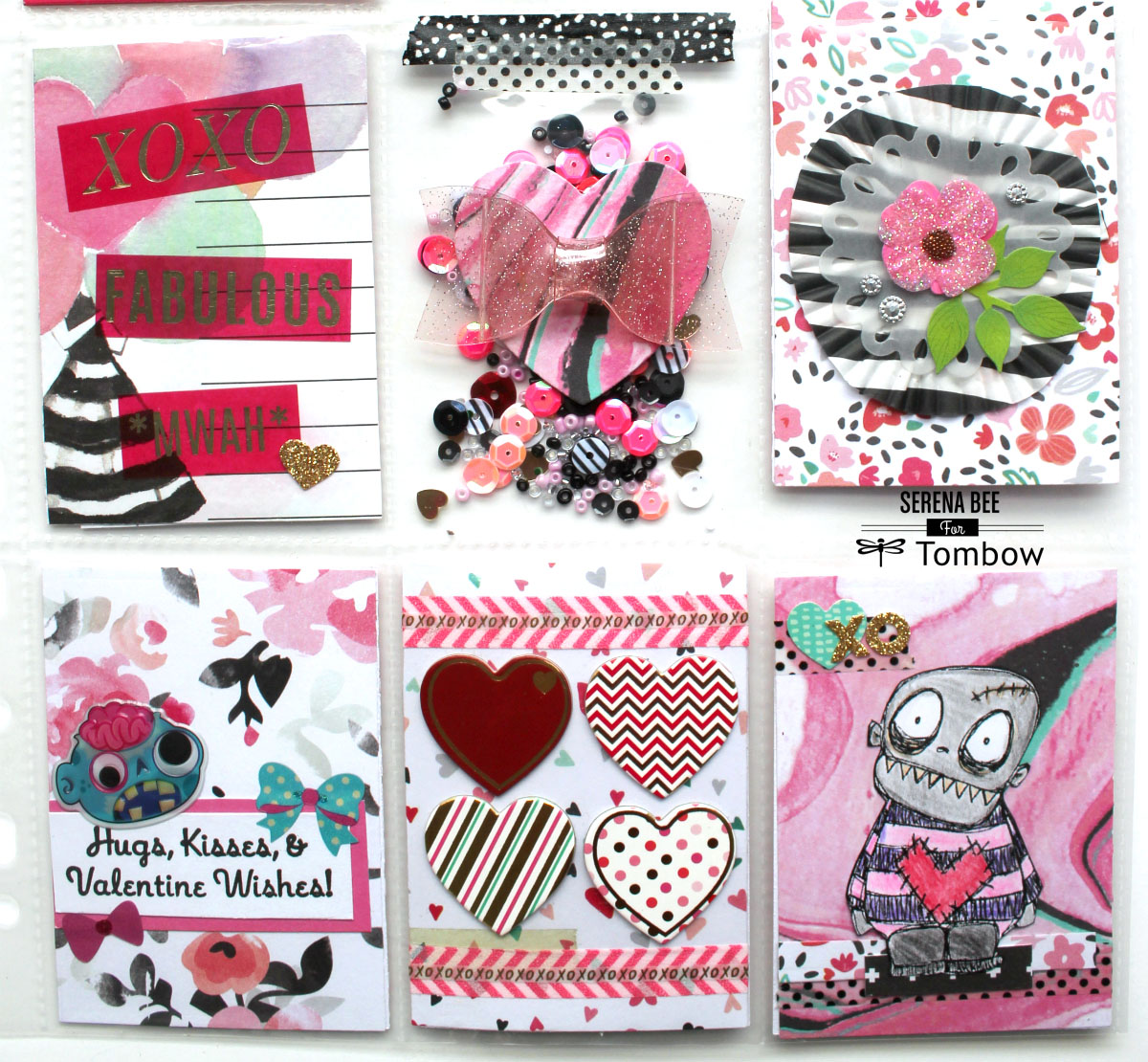 The monster digital stamp is by Dilly Bean Stamps and I colored it using the Tombow Recycled Colored Pencils.
Which is your favorite card in this pocket letter?! If you are also making Valentine's day pocket letters or happy mail I would love to see it, please tag me on Instagram @Seresbee
Thanks for stopping by!
Have fun and let your creativity shine!
Serena Bee