Make these colorful DIY Heart Bookmarks with your adult coloring pages for a cute Valentine's gift!
Hello there! This is Smitha and today I'm sharing a video that that is heart themed, since Valentine's day is just around the corner. I'm mixing adult coloring with paper crafting to make these DIY Heart Bookmarks below.
Enjoy this tutorial by clicking the video box below orTo watch the video in HD on YouTube, click HERE
I start with an Adult Coloring Page and a rainbow of the Tombow Recycled Colored Pencils. But I don't just color in the designs today, I punch them into pretty hearts!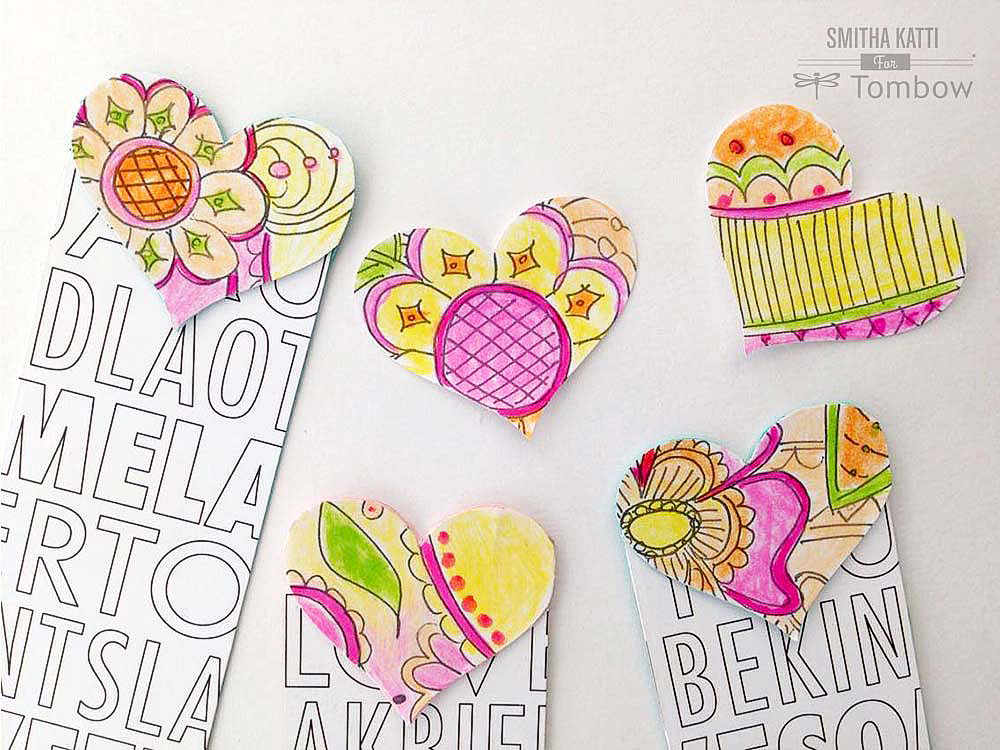 In the video I share how these Recycled Colored Pencils co ordinate beautifully with the Dual Brush Pens from the Bright Color set. Coloring is such a joy with these colors!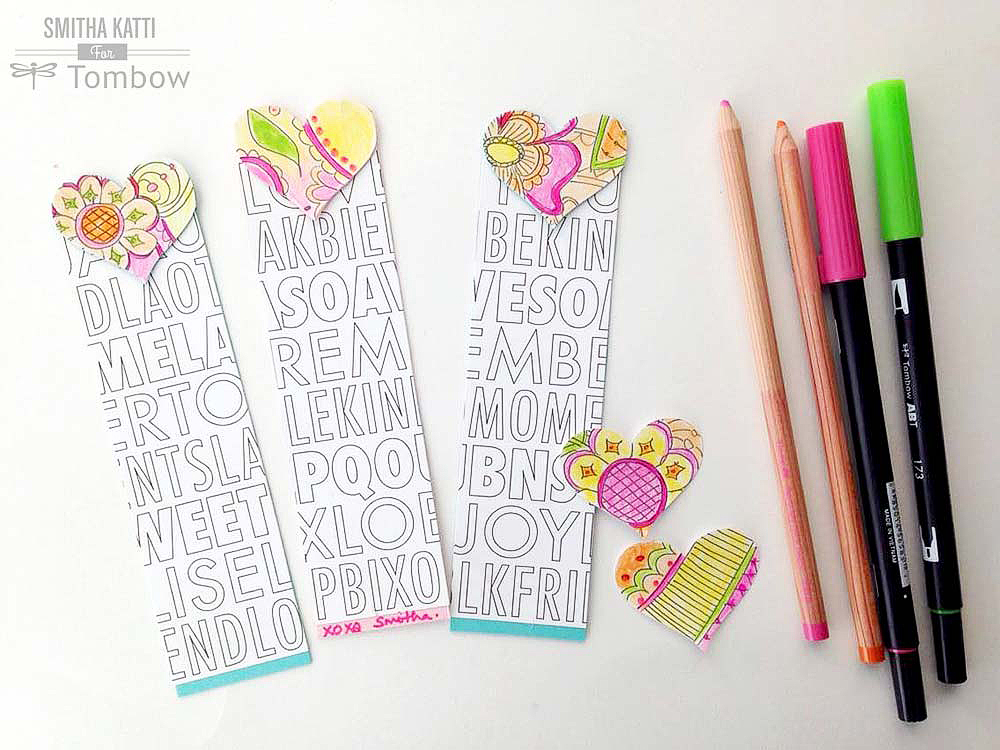 Making bookmarks with your adult coloring pages will add a fun twist to your coloring. As a bookmark, you get to see and enjoy the colors longer!
In any adult coloring book, there is always a page or two that you always skip and decide to color later. This is a fun idea to use up such pages or any other page that isnt particulary your style.
I also like how these bookmarks slide onto the page from behind and you just see the little heart on top. I thought that was really cute!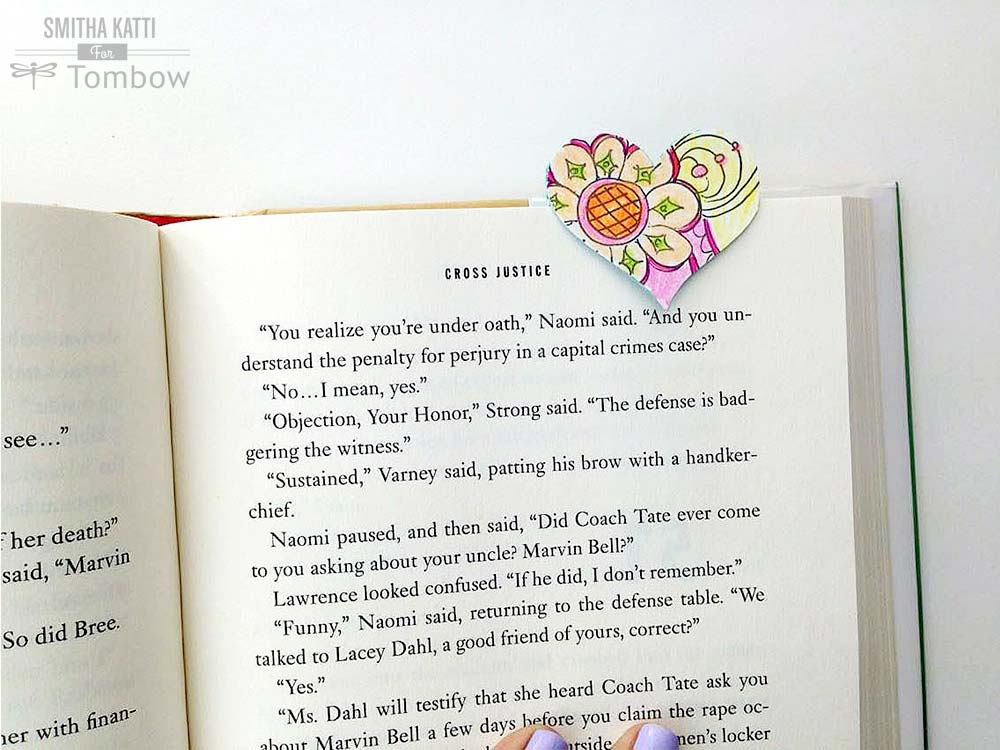 Let me know what you think of these DIY Heart Bookmarks in the comments below! For more adult coloring ideas stop by my blog www.smilingcolors.com or follow me @theshinynest, where I share handdrawn illustrations, coloring pages and other pops of color. Don't forget to follow @tombowusa while you are there!