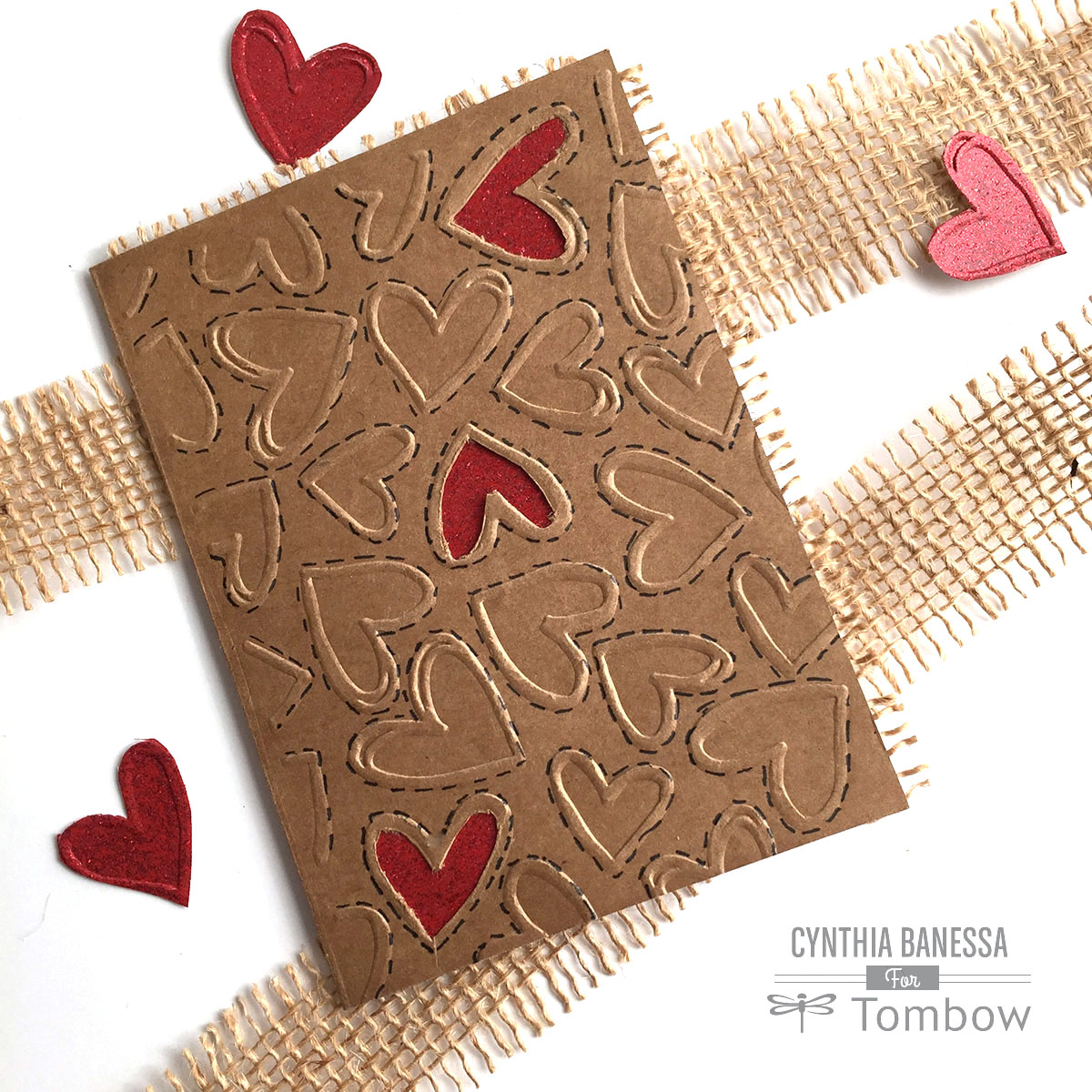 Valentine's Day is right around the corner! Here is a DIY Valentine card for him that you can make if you need something quick to create for the love of your life. I made this Valentine card for my husband. I didn't want it to be frilly but rather a little rustic. So instead of using white cardstock, I used kraft cardstock to achieve the rustic look.
Supplies for: DIY Valentine Card For Him
Tombow Mono Twin Permanent Marker
Tombow Mono Aqua Liquid Glue
Tombow Dual Brush Pens
Utility Knife
Kraft cardstock
Shiny cardstock
Scissors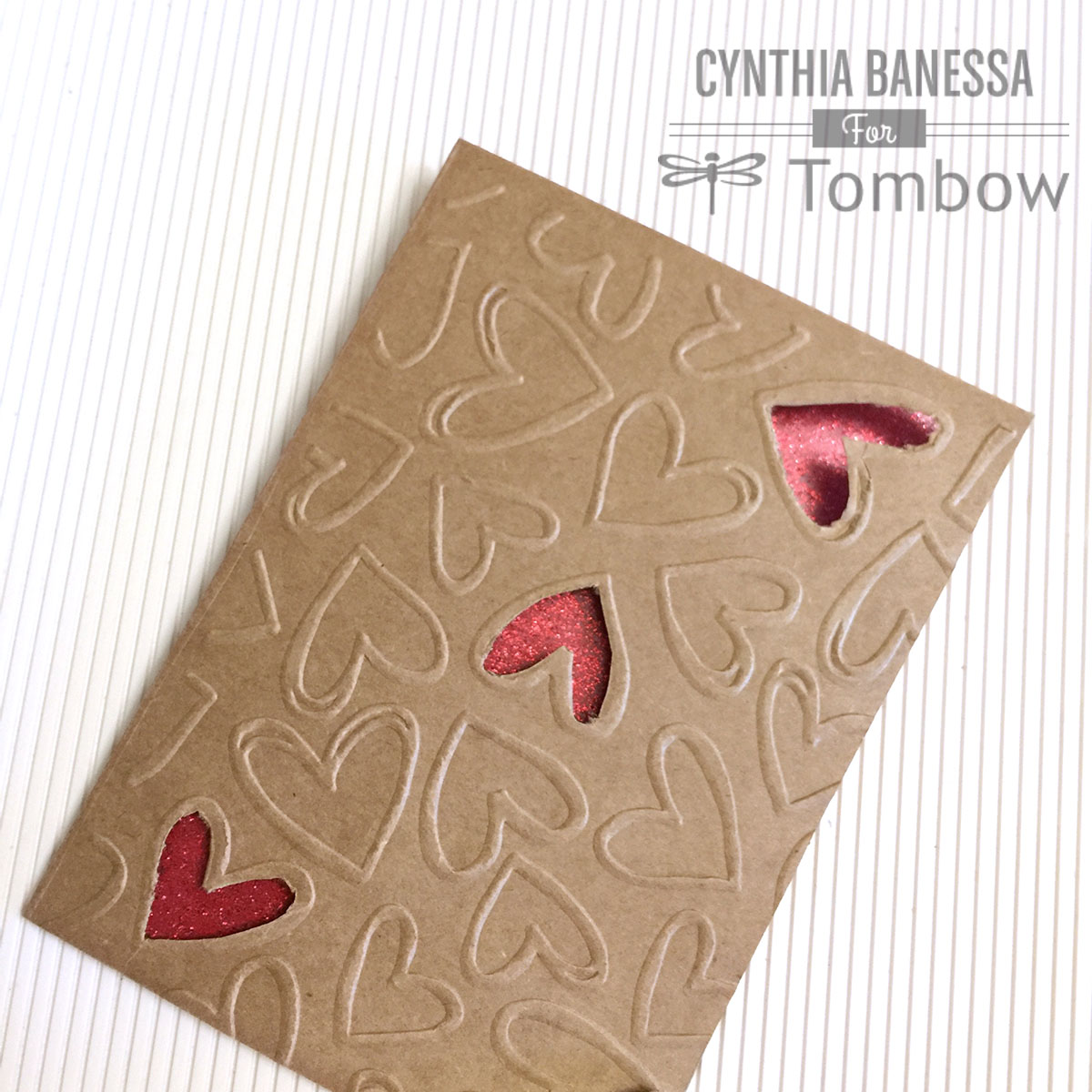 For the DIY Valentine card, cut the kraft cardstock to 8 x 5 1/2, score in half and then cut two 5 1/4 x 3 3/4 of the shiny cardstock. I embossed the card with hearts and cut out a few hearts so that the shiny cardstock can show through.
I glued the shiny cardstock inside the card with shiny side face down on both sides, using Tombow Mono Aqua Liquid Glue.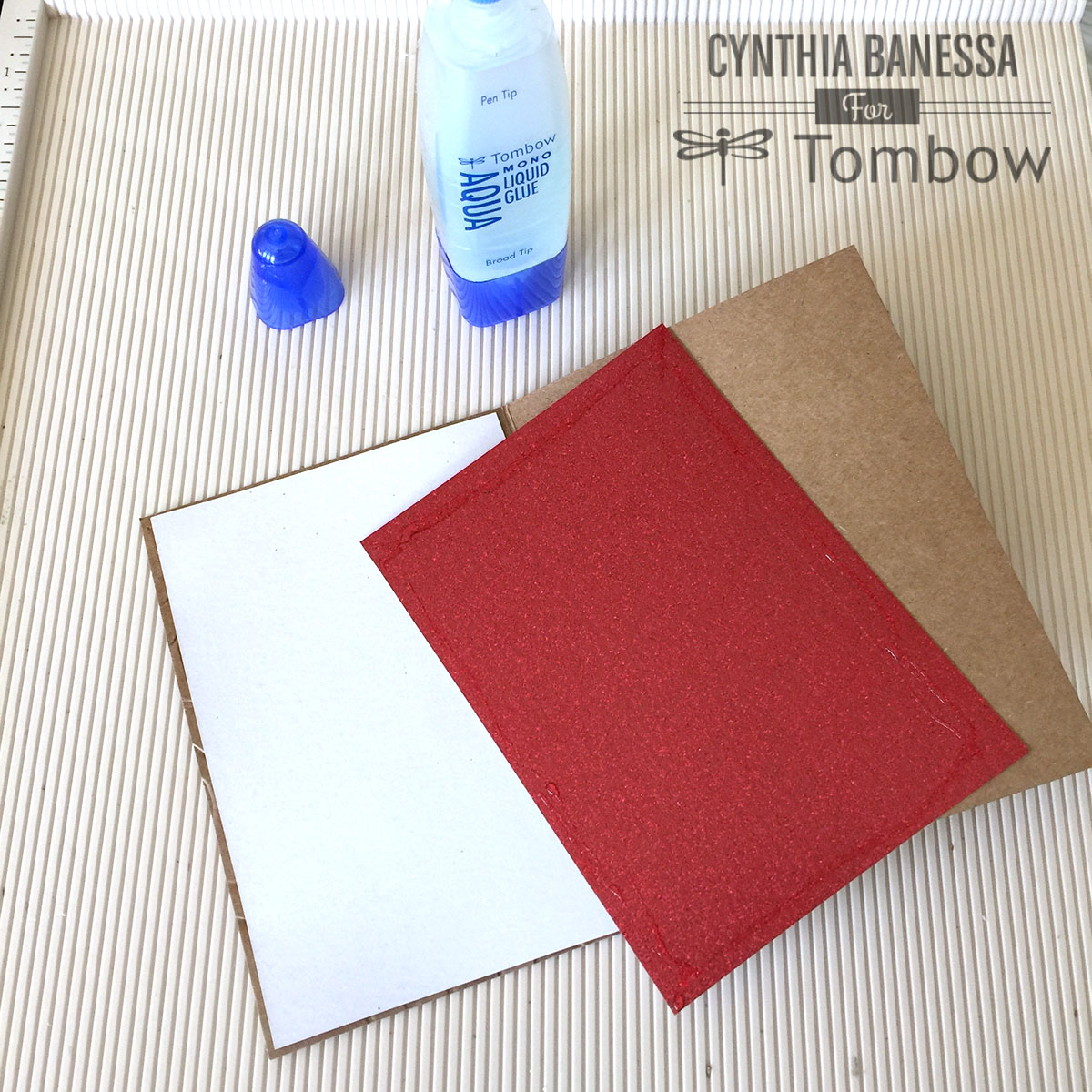 On the inside of the card, I cut some burlap and glued it to the edges on the left side of the card, and I used Tombow Dual Brush Pens to write my sentiments. With the hearts I cut out from the front of the card I glued on the inside of the card.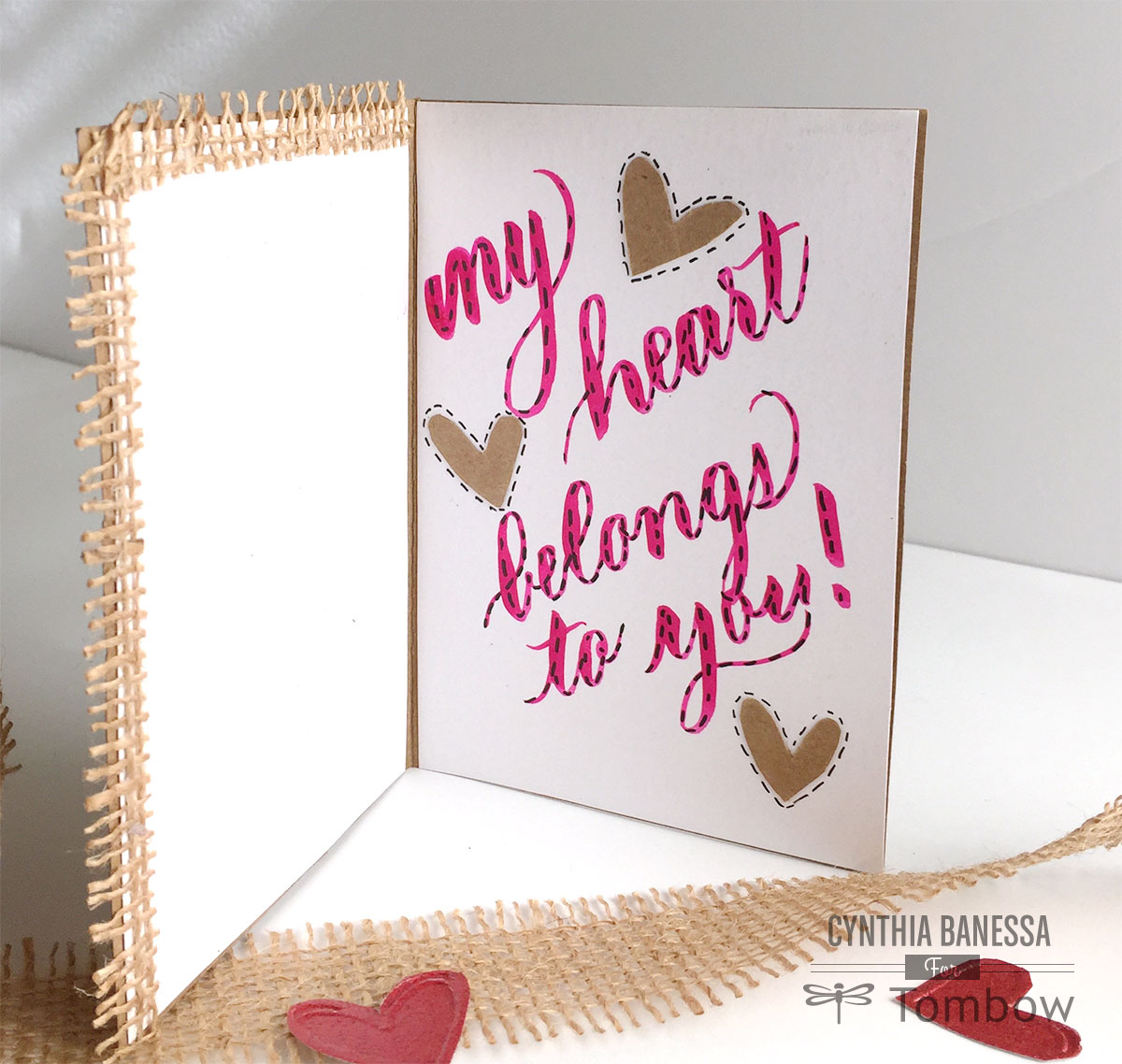 I finished the DIY Valentine card with faux stitches using my Tombow Mono Twin Permanent Marker around the hearts and on the hand lettering.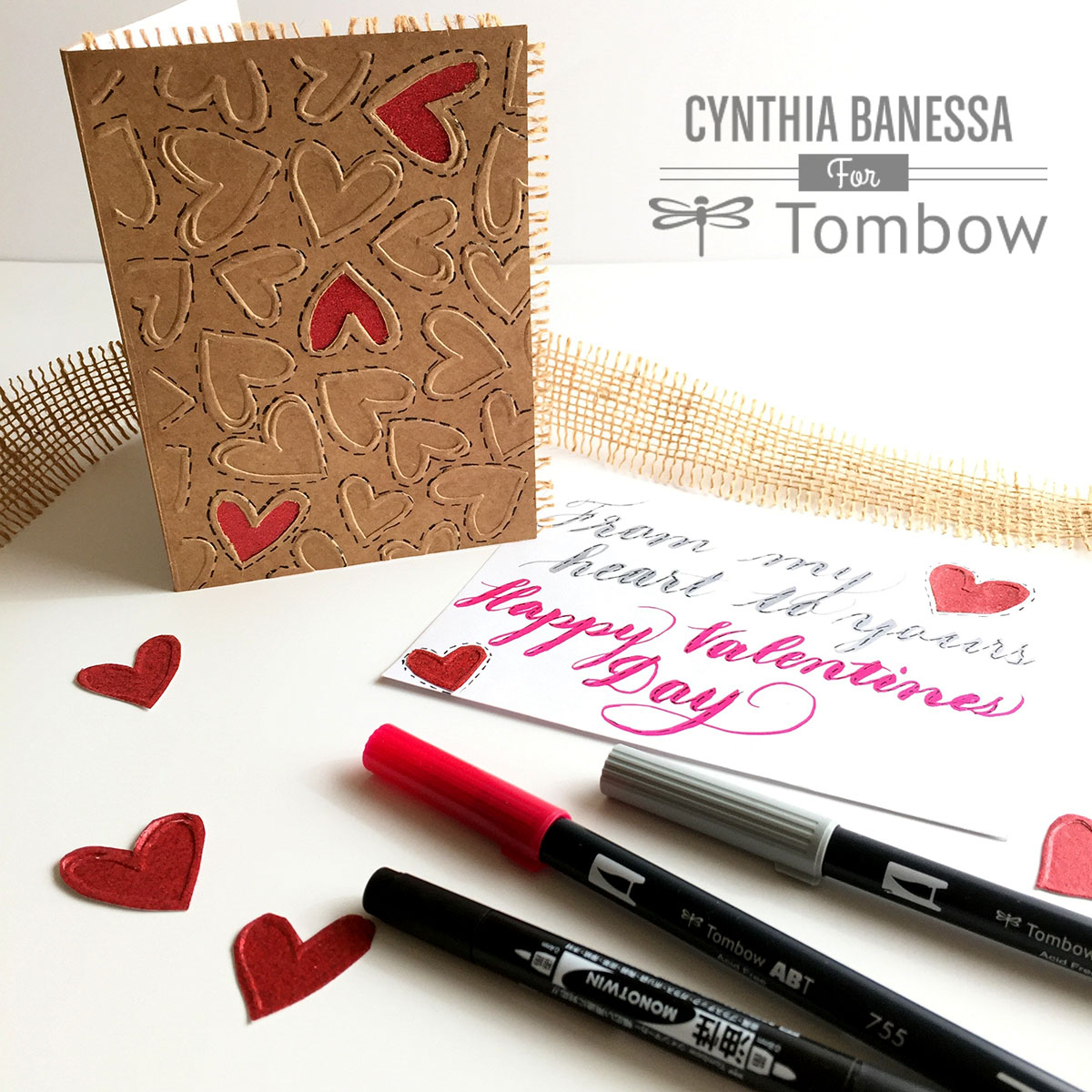 Since I wouldn't be mailing this card to my husband, I decided to write sentiments on the envelope using Tombow Dual Brush Pens. I embossed some of the shiny cardstock and cut out a few hearts to add to the evevlope. I'm sure that when my husband sees this DIY Valentine card I created for him, it will melt his heart! HAPPY VALENTINE'S DAY!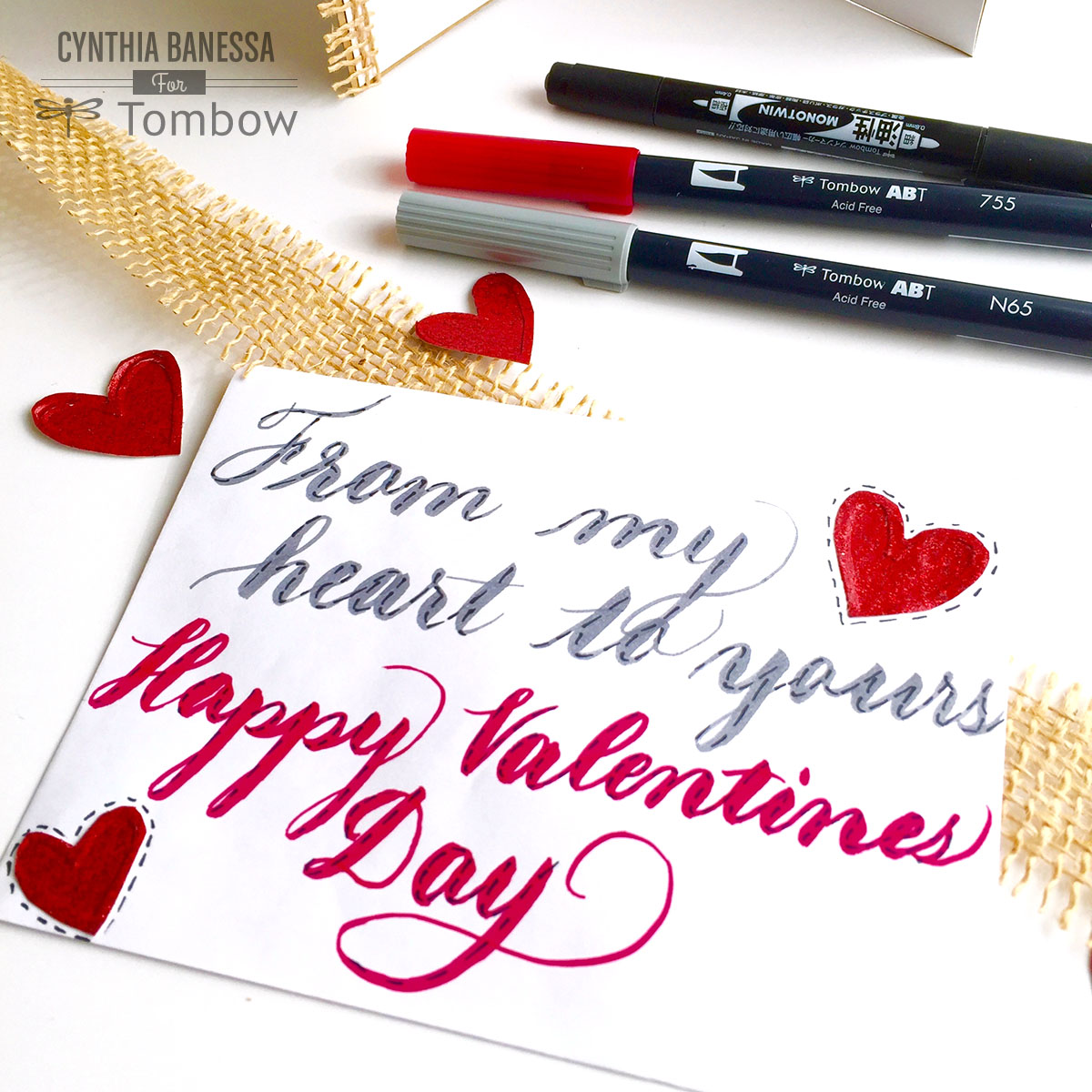 I hope you enjoyed this craft. Come on over to CynthiaBanessa.com for more crafts. Also, you can follow me at Facebook, Instagram and Google+. I would love to see you over there! Make sure you check out all the goodies that you can find at Tombow USA.