Hey Everyone! This is Jennie and this handmade card was inspired by my lovely teammate Lauren Fitzmaurice. For Valentine's Week she made the cutest geometric card ever and I knew then that I had to try it! I used the same design but with a different technique.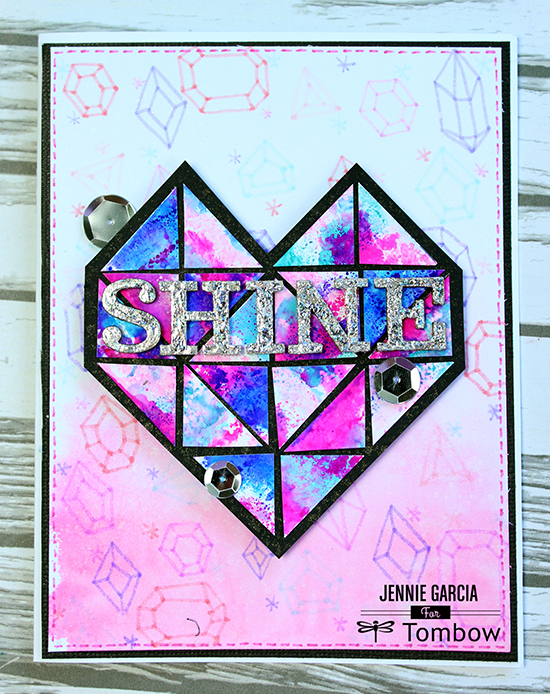 1. To make this handmade card I used Glossy Photo Paper.
2. Scribble on the Blending Palette using the Tombow Dual Brush Pens.
3. Spray water on the Blending Palette lightly. The cool thing about using photo paper is that it dries super fast and you can keep layering without losing the original colors and effect.
4. Cut the paper in one inch squares. Then cut them into two triangles. To make a smaller heart cut that triangle in half.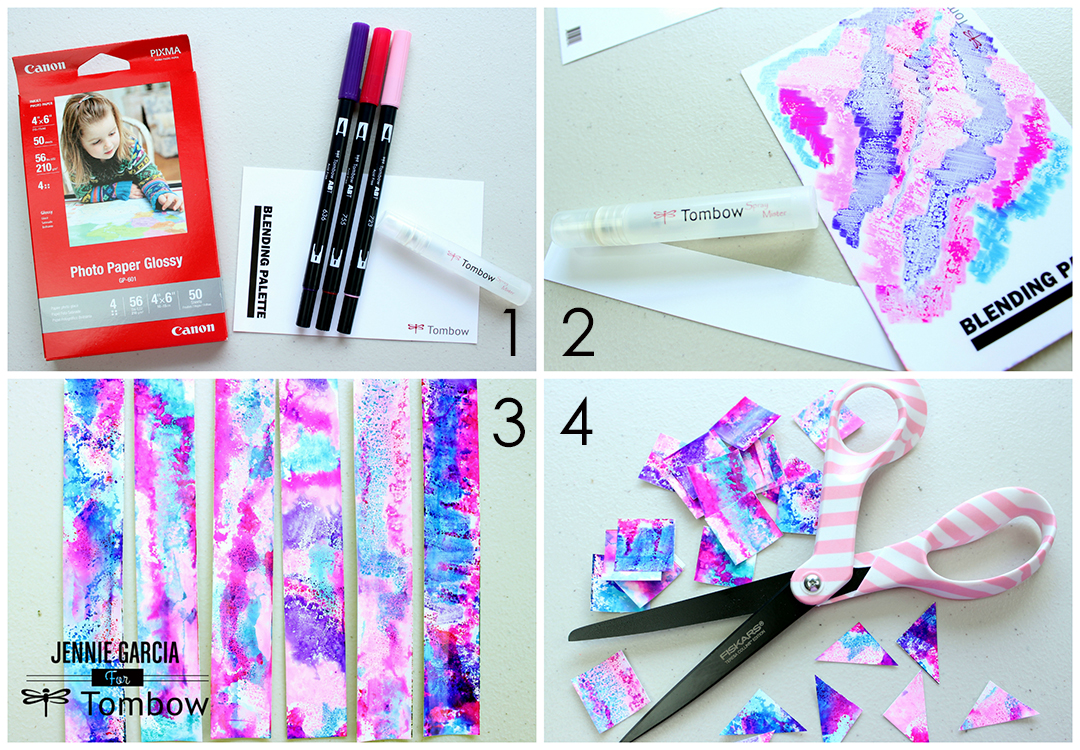 1.To make the heart follow the pattern below. I used the Tombow Mono Removable Adhesive to make the heart. Once I moved all the pieces and got the look I desired I used the Tombow Permanent Adhesive to glue everything permanently.
2. On the left is how big the heart is using the square split in two and on the right the square is split on four. The card is an A2 card (4 1/4 inches x 5 1/2 inches).
3. To make the paper that goes as the base of the card I made an ombre effect using the Tombow Dual Brush Pens and Blending Kit.
4. Using the fine tip of the Tombow Dual Brush Pens I doodled gems on the paper with light colors.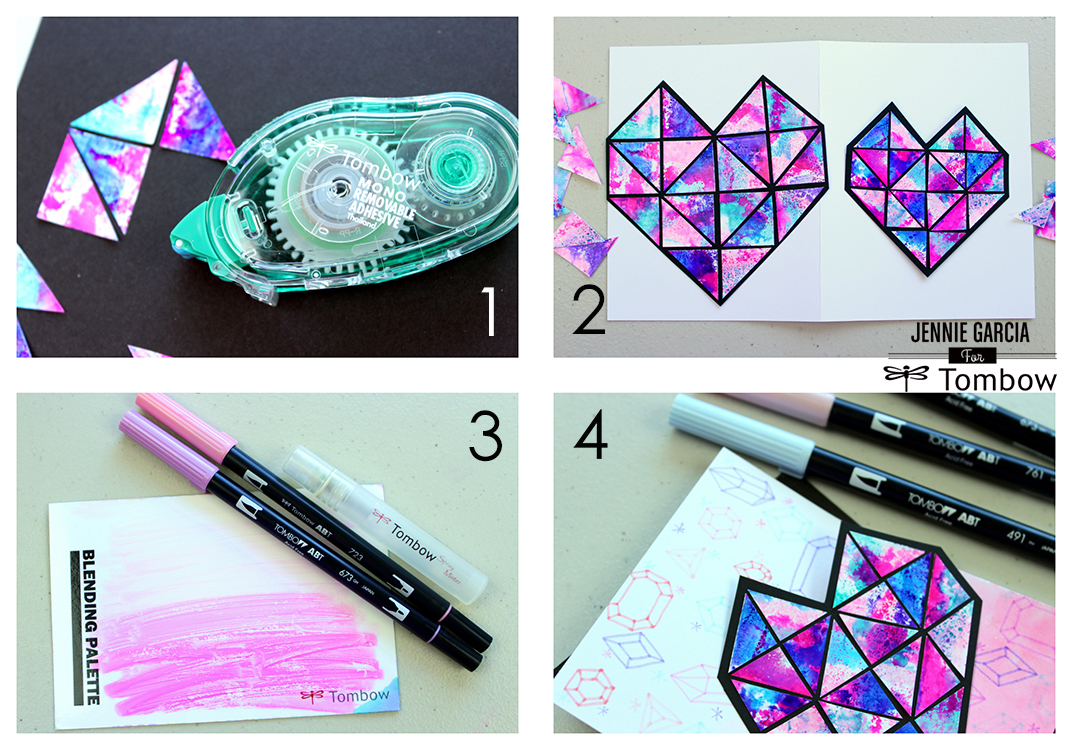 To put my handmade card together I used the Tombow Xtreme Permanent Adhesive. For the heart I used the Tombow Foam Tape, and for the sequins I used the Tombow Mono Aqua Liquid Glue. To make the wood veneer letters shiny I used the Tombow Mono Multi Liquid Glue, let it dry and then used the Clearsnap Designer Foils.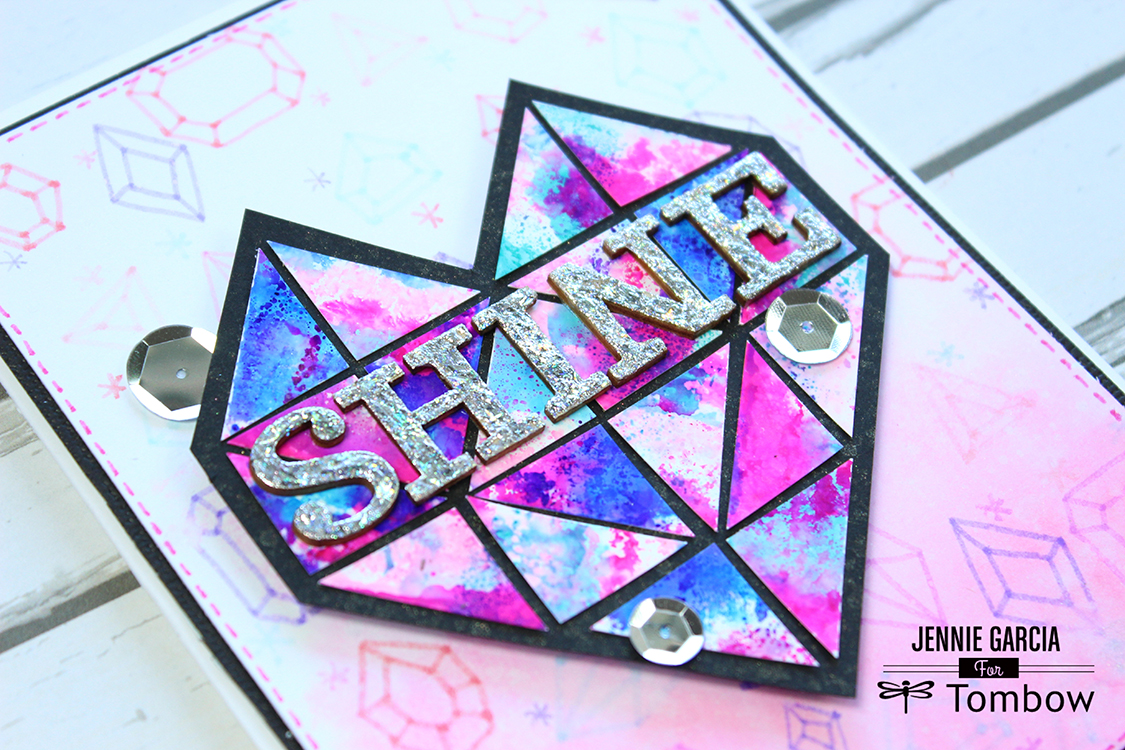 I hope you enjoyed this handmade card with a few simple tutorials! Let me know which technique did you enjoyed the most. If you decide to give them a try share them with me at Instagram by tagging me @jenniegarcian
Have a great week!