To be inspired gives you the inspiration to create, and today I want to share with you inspiration I got from the talented, Jennie Garcia. I'm so inspired by her Project Life projects, so I decided to make a School Days Memory File (1st to 4th grade) for my grandson.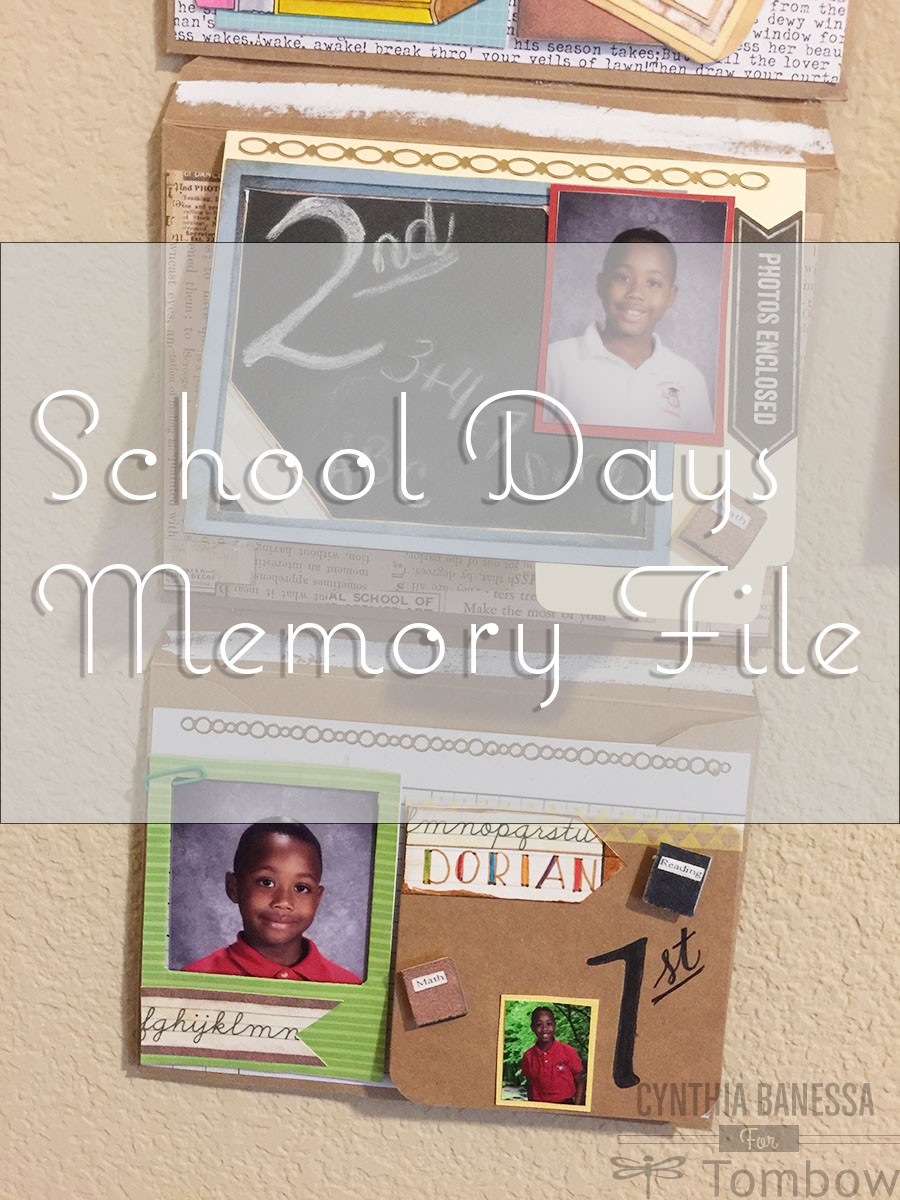 Supplies used for School Days Memory File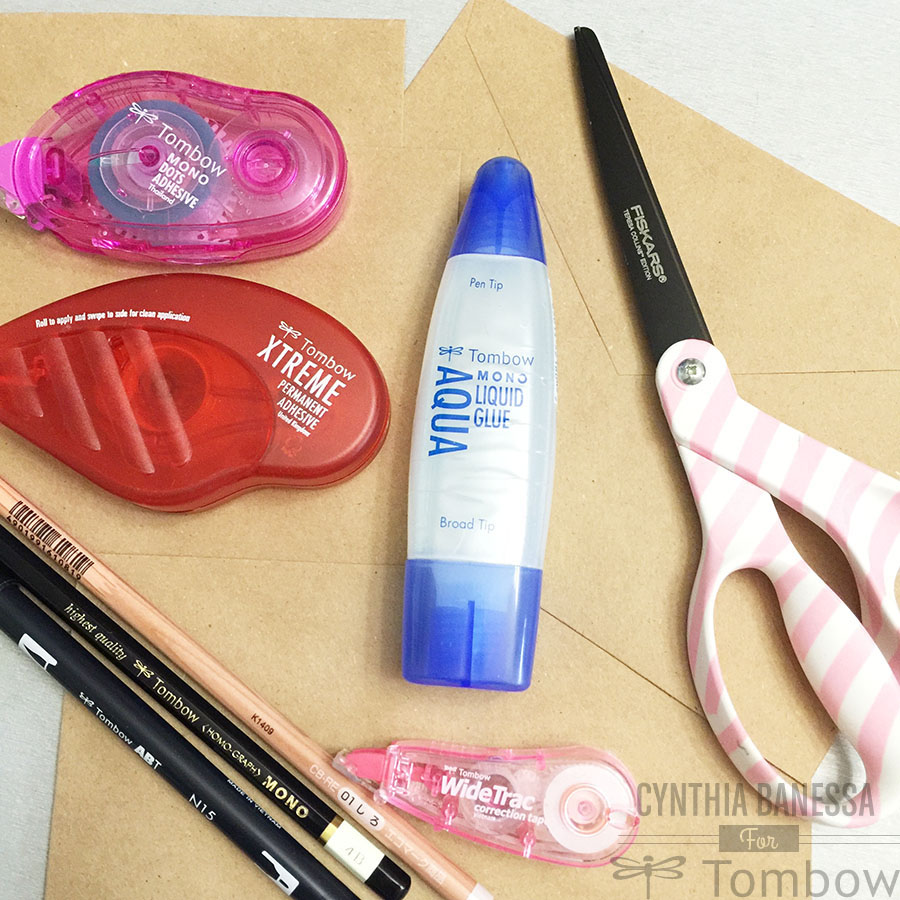 Tombow Extreme Adhesive
Tombow Recycled Color Pencil (white for blackboard)
Tombow Dual brush Pen (#N15)
Tombow Mono Drawing Pencil
Tombow Mono Adhesive Dots
Tombow Mono Aqua Liquid Glue
Tombow 3D Foam Tabs (for elements you want to stand out)
portable reinforcements or eyelets
ribbon, jute or yarn
Craft paper
Scissors
Envelopes
Fun decorative elements
Instructions for School Days Memory File
The first thing we need to do is glue the envelopes together with the Tombow Extreme Adhesive, I used 4 envelopes, use as many as you like. Glue the closures of the envelopes. (as shown below)
Gluing the background
Next, cut the craft paper to the size of the bottom of the envelopes. Using your Tombow Mono Liquid Glue, broad tip side, glue around the three edges of the craft paper  and rub the paper to the  back side of envelopes(don't glue or cover the opening of the envelopes). The pockets can be used for extra pictures and memorabilia.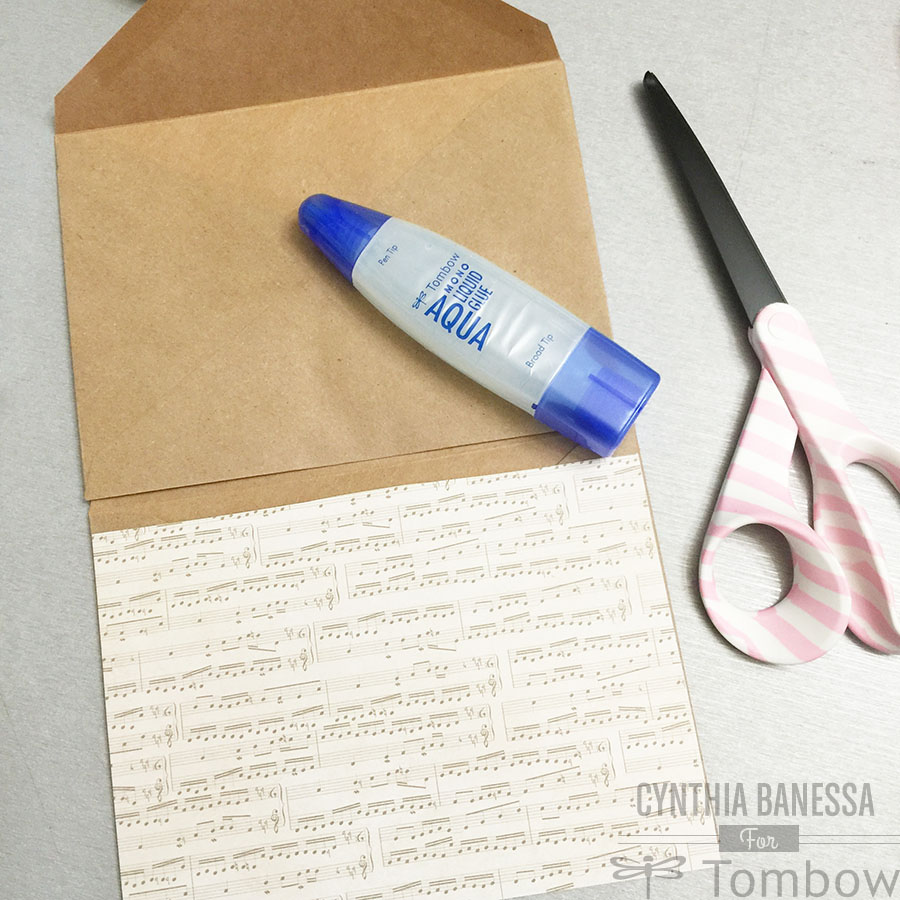 Decorating your Memory File
This is where your creative juices can flow. Use whatever you like to decorate your Memory file, depending on the theme you are using. Since I'm creating a school theme I used elements pertaining to school.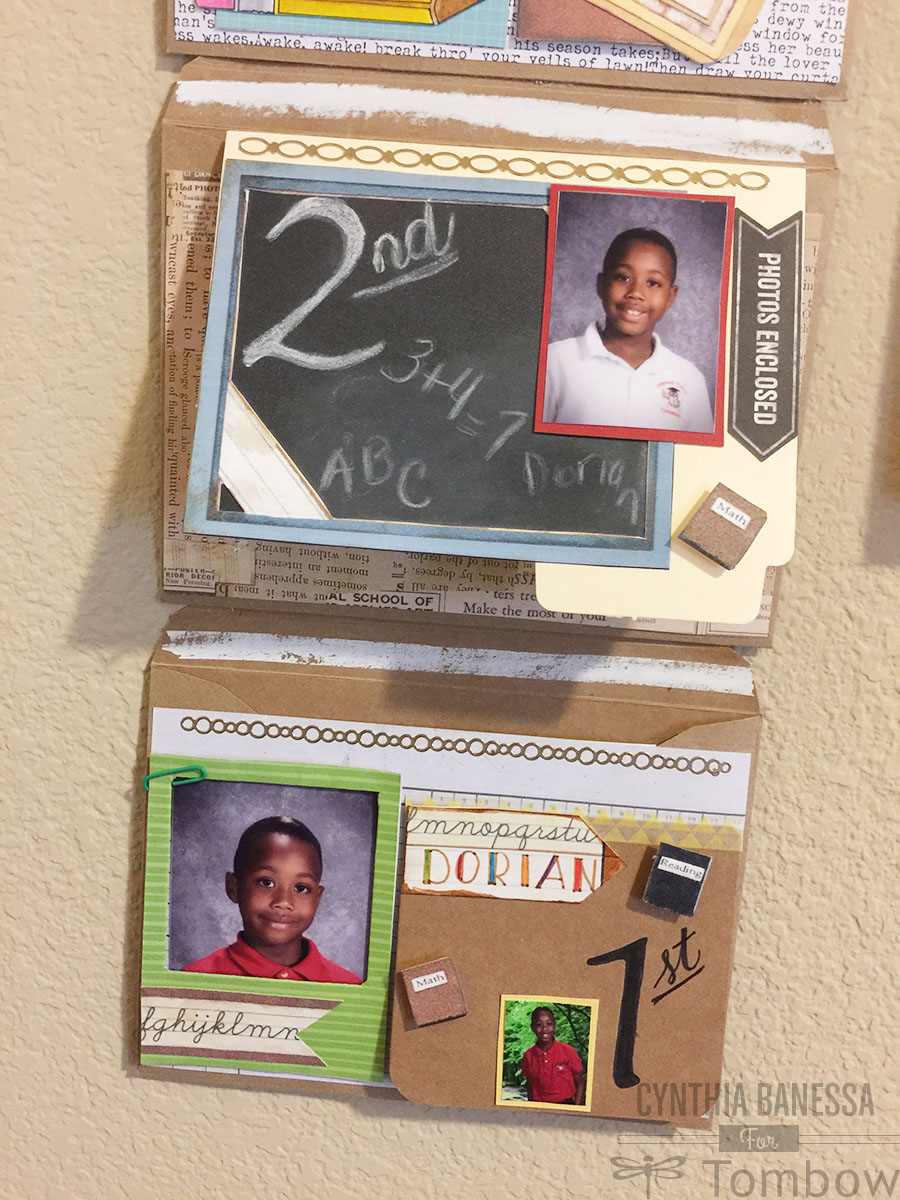 How to hang your Memory File
Cut the envelope closure. Using a hole puncher, punch two holes at the top of the file and reinforce your hole with portable reinforcements, or you can use eyelets.Thread yarn, jute or ribbon through the holes and tie to a small dowel.
Hope you make a Memory File for the ones you love. Make sure you check out Jennie Garcia Instagram Page!
I would also love to meet you over at my Instagram, Blog, Google+ and Facebook!
Happy Crafting with Tombow supplies.