Happy Tuesday!  Beth here to share my Stenciled Birdcage Wall Decor with you today that was inspired by Jennie's Spring Mood Board!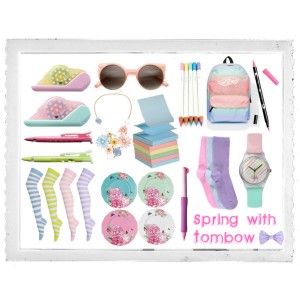 Now, these pastel colors are definitely out of my comfort zone, so I decided to think about the person that I would make my project for, my niece Marlee, instead of the actual colors.  The rest was easy as Marlee is my blue, pink and lavender girl.  I love all of the pallet decor items that are on trend right now, so I checked my stash and created this Stenciled Birdcage Wall Decor…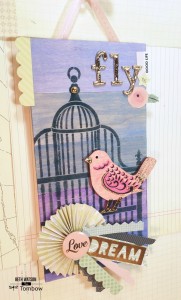 Step One:
I always start out my projects by creating a color sample, so I can make 100% sure that I like my combinations before I begin.  I tested a bunch of blues and purples, until I found the right color palette.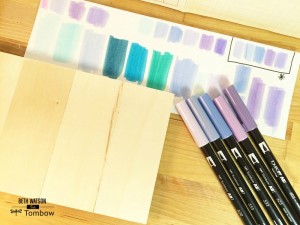 Step Two:
Color each section of my 5″ by 12″ faux pallet sign with Tombow Dual Brush Pens in 620, 553, 533, 623 and 603 to create an ombre effect.  Mask off each section using washi tape.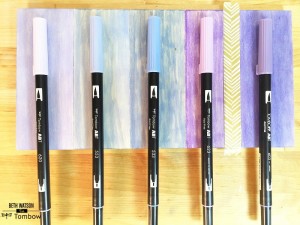 Step Three:
Blend the rough marker strokes away with a baby wipe, set aside to dry.  I love the way this creates a stained wood effect with the Dual Brush Pens!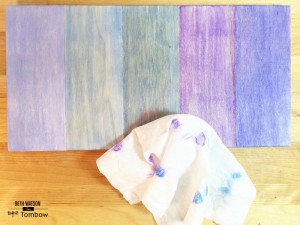 Step Four:
For stenciling the Birdcage, I used StudioR12 Victorian Birdcage Art Stencil, which I received in a recent care package from Tombow!  TIP:  I always write the company name and product number on my stencils with the Tombow MONOTWIN permanent marker, because if I put my stencils back in their packaging then I am less likely to actually use them!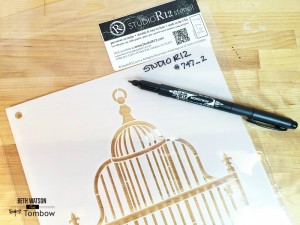 I finally opened up my eBrush from Craftwell and did some airbrush stenciling with my Tombow Dual Brush Pen N65!  This was FUN!  I place a scrap piece of bristol board down on my work table to catch any over spray, but there really wasn't much.  Lots of control with the eBrush!  And you can airbrush in any color Dual Brush Pen.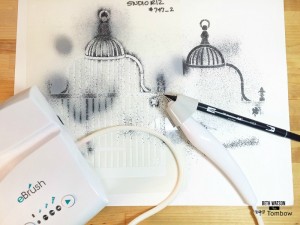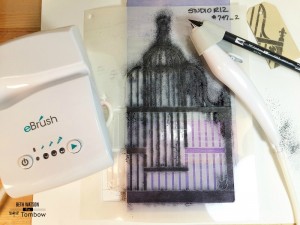 BONUS:  When I cleaned off my stencil with baby wipes I transferred the stenciled image onto my bristol board, which I can now use in another project!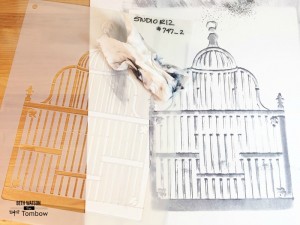 Step Five:
There were a few places where the airbrushing bled under the stencil, so I grabbed my Tombow MONO Sand Eraser and removed the error.  Then blended the background colors back in to make the bleed look less noticeable.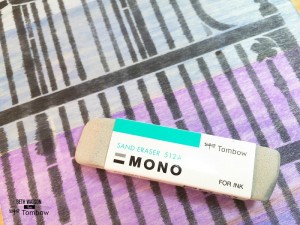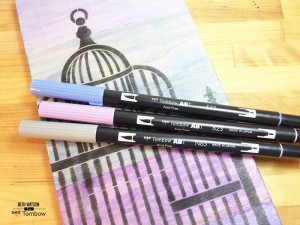 Step Six:
Next I selected three shades of pink Tombow Dual Brush Pens in 761, 723 and 703 to color in the cute wooden bird to live in the stenciled birdcage.  To give my birdie and chipboard letters FLY some added bling, I accented areas with my Tombow MONO Multi Liquid Glue, let it dry completely and added Clearsnap Designer Foil in goldmine.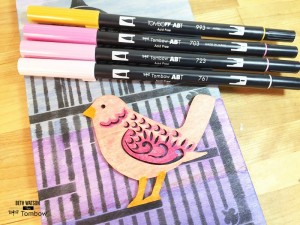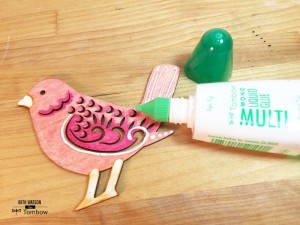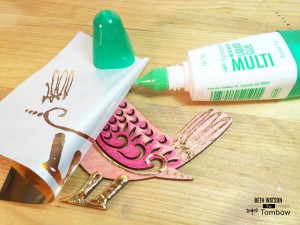 Step Seven:
Create a rosette with the Office Suite line from Fancy Pants and adhere to a chipboard circle with Tombow Xtreme Permanent Adhesive.  Embellish the Bird and Cage with Office Suite Flair and Insta Pack that has been layered with Tombow Xtreme Tabs.  Attached the gold foiled letters spelling FLY with Tombow MONO Multi Liquid Glue.  Attach a ribbon hanger to the back of the Faux Pallet with Tombow Xtreme Tabs.  Hang and ENJOY!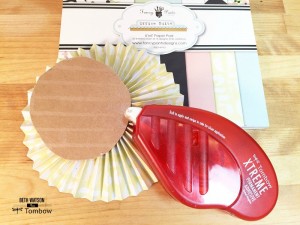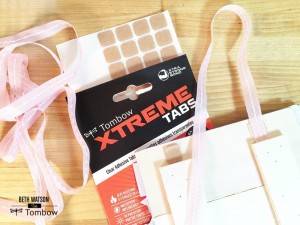 Here's a detail of the bird and rosette!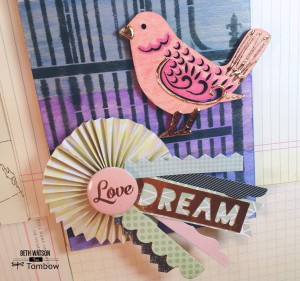 Change up the theme and create some Faux Pallet Decor using our Spring Mood Board as inspiration and tag @TombowUSA on social media!
Thanks for stopping by!  -Beth