Happy Monday! This week the Tombow USA Design Team has a fun treat for you! We are teaming up with Felicity Jane to bring you lots of crafty inspiration! I'm Jennie and today I'll be sharing how I documented these happy memories using the Felicity Jane September Kit.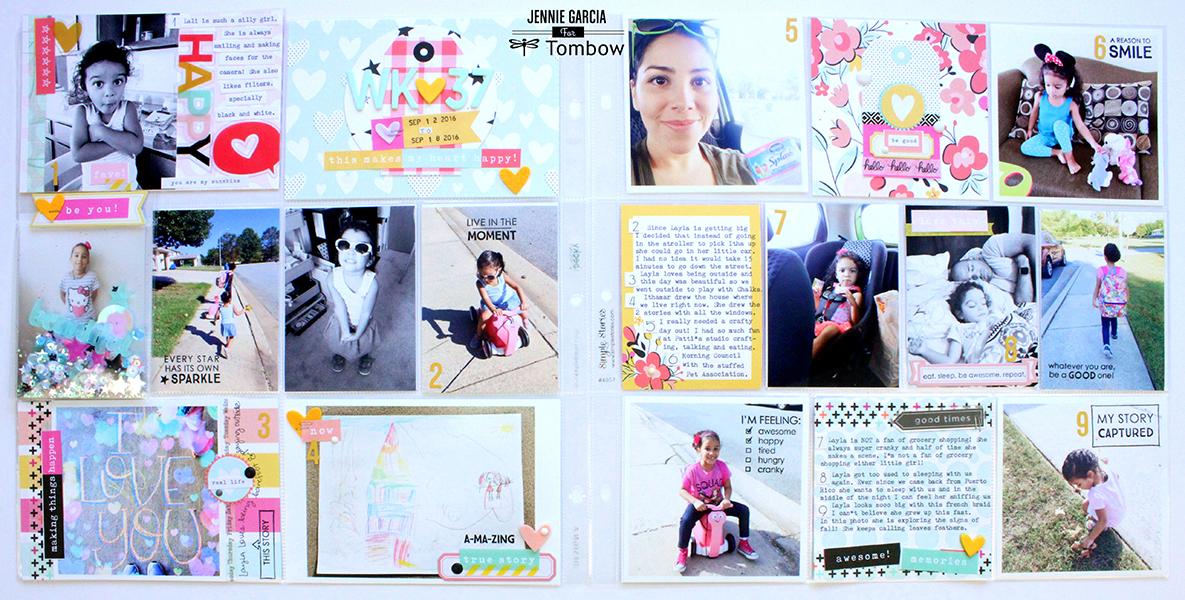 I love that the Felicity Jane September Kit has a page perfect for pocket pages! To glue the photos, die cuts and papers I used the Tombow Mono Adhesive + Permanent.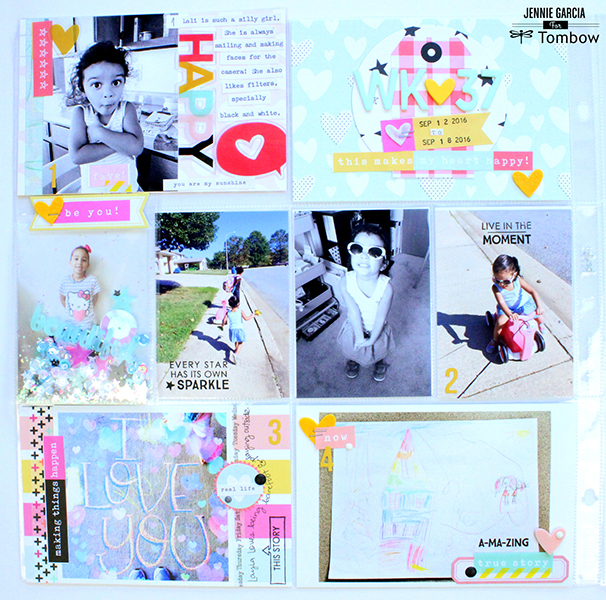 I went crazy with stamping on these pages. One trick I learned from watching Kelly Purkey is to use an eraser when you use them for the first time to get them ready for stamping. I used the Tombow Mono NP Eraser to prep my stamps. You could also use the Tombow Mono Eraser, the Tombow Mono Zero Eraser or the eraser from the Tombow Mono 2-Way Correction Tape. Stamping on the paper also depends on the kind of photo paper you use. The paper shouldn't be too glossy or it will smear. I use the Glossy Paper from Canon and is perfect for stamping. I used to order from Shutterfly and their paper is not the best for stamping.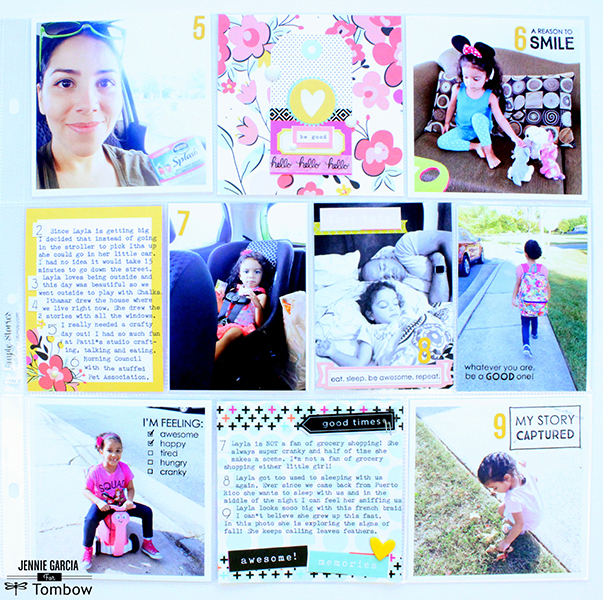 I am loving these gorgeous alphas. To glue the felt hearts I used the Tombow Mono Multi Liquid Glue and guess what?! Now you can buy the Tombow Mono Multi XL Liquid Glue! It's the same Mono Multi awesomeness in a bigger size! Yay!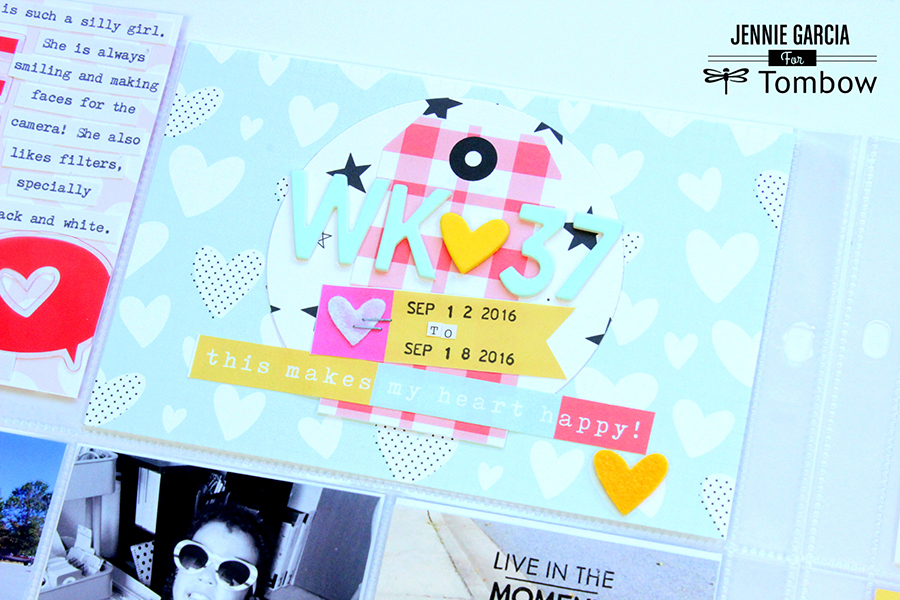 To glue directly on the page protectors I use the Tombow Xtreme Adhesive. I used a flip pocket to make a shaker pocket on top of the photo. I added glitter, acrylic shapes and sequins.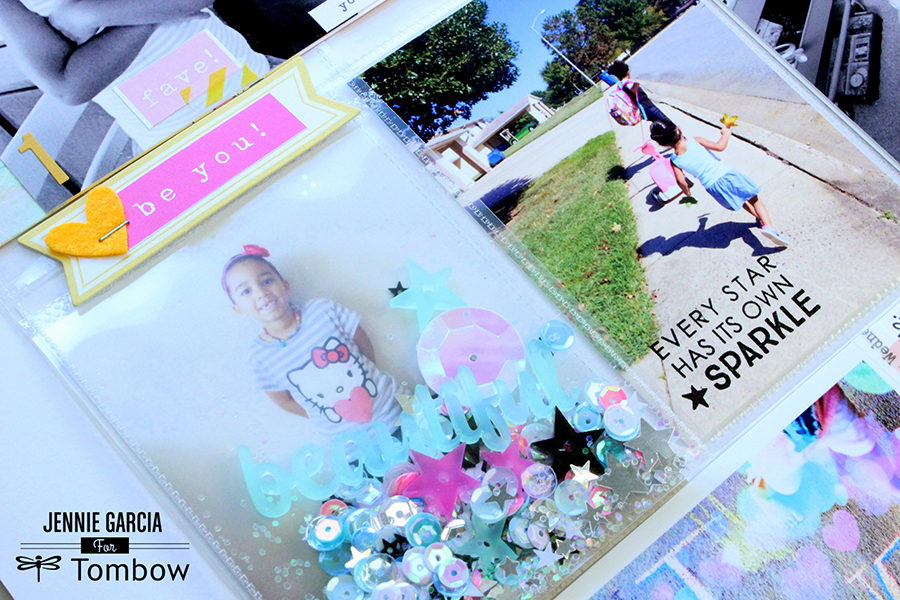 I like to do little clusters in my pocket pages. Since it's a small space you have to keep it simple so I normally do 3 little layers like washi, words and enamel dots. The little hearts I use were made with a Lawn Fawn Die. I have them in felt and foamy and it's really easy to add them to your projects.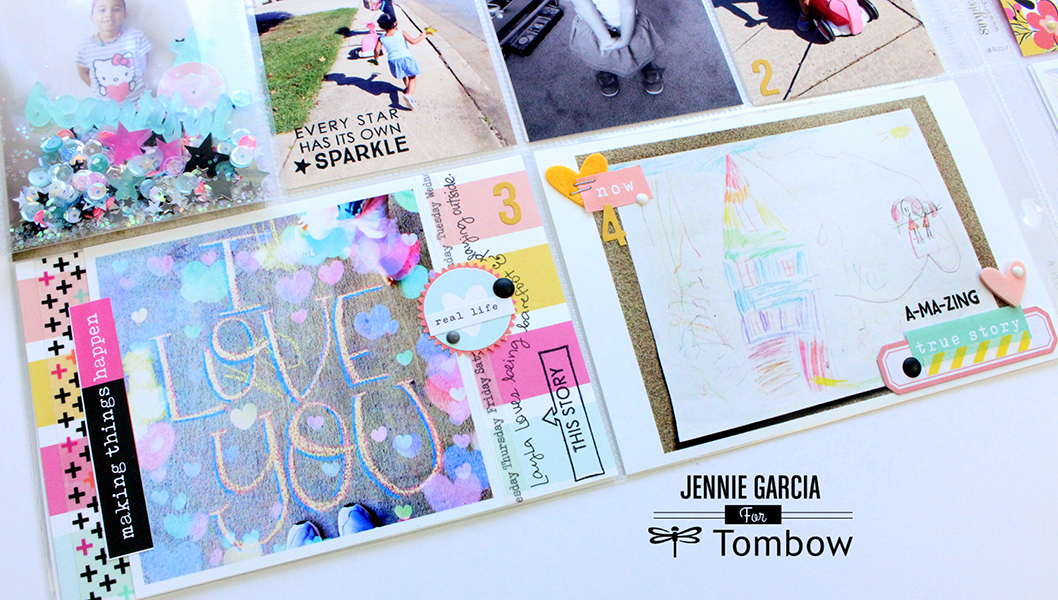 I put numbers next to a few of the photos so I can journal everything in a few cards without having having to journal right next to the photo.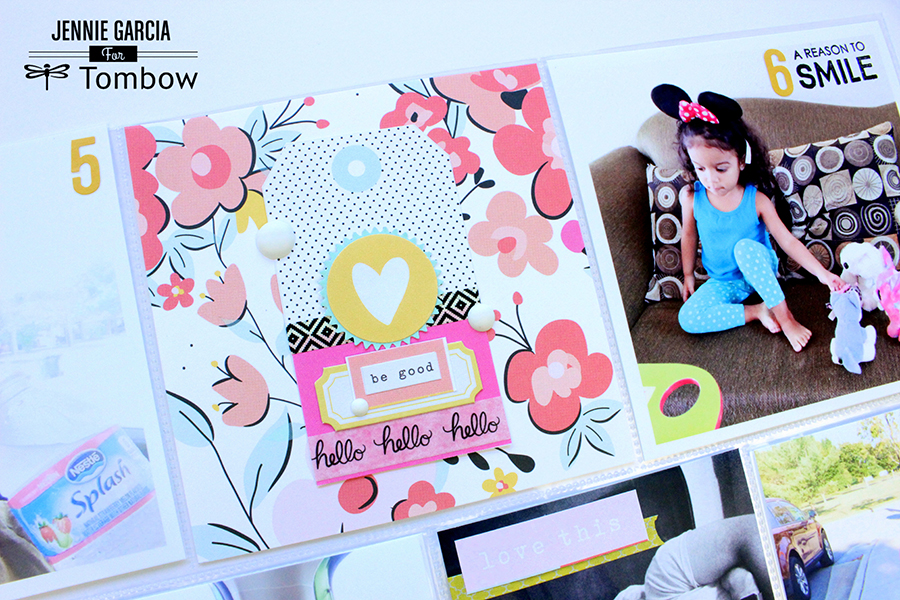 You can use the Tombow Mono Twin Permanent Marker to write in photos. I checked the boxes from the stamp using the fine tip of the Mono Twin.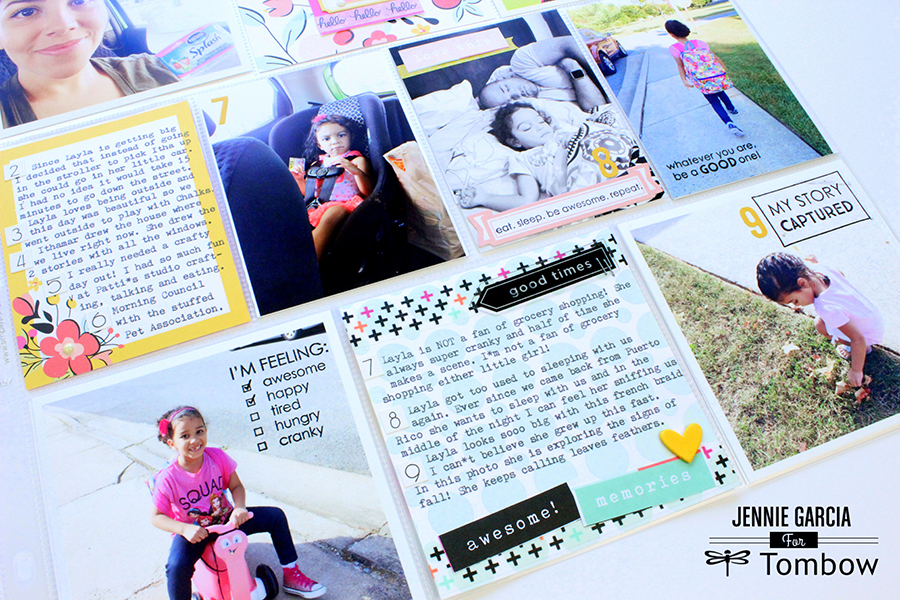 Make sure you also check out the Felicity Jane Blog for more inspiration. Aren't these products amazing?! Come back on Monday, October 3rd you might get a chance to win them! Have a great day!