Happy Thanksgiving friends! This is Smitha popping in today with a quick tutorial.
It's the holiday season and whether you are hosting a big family holiday meal or an intimate Friendsgiving meal- these simple place cards will be perfect for the occasion.
So take a quick 10 minute crafting break from your meal prep and cooking to whip up these DIY Holiday Place Cards and watch the video below to see the full tutorial.
To make this DIY easy + fast I am using the Mono Adhesive + Permanent to adhere my gold foil down. This tape goes down exactly where you press it on the paper and the foil adheres to it neatly.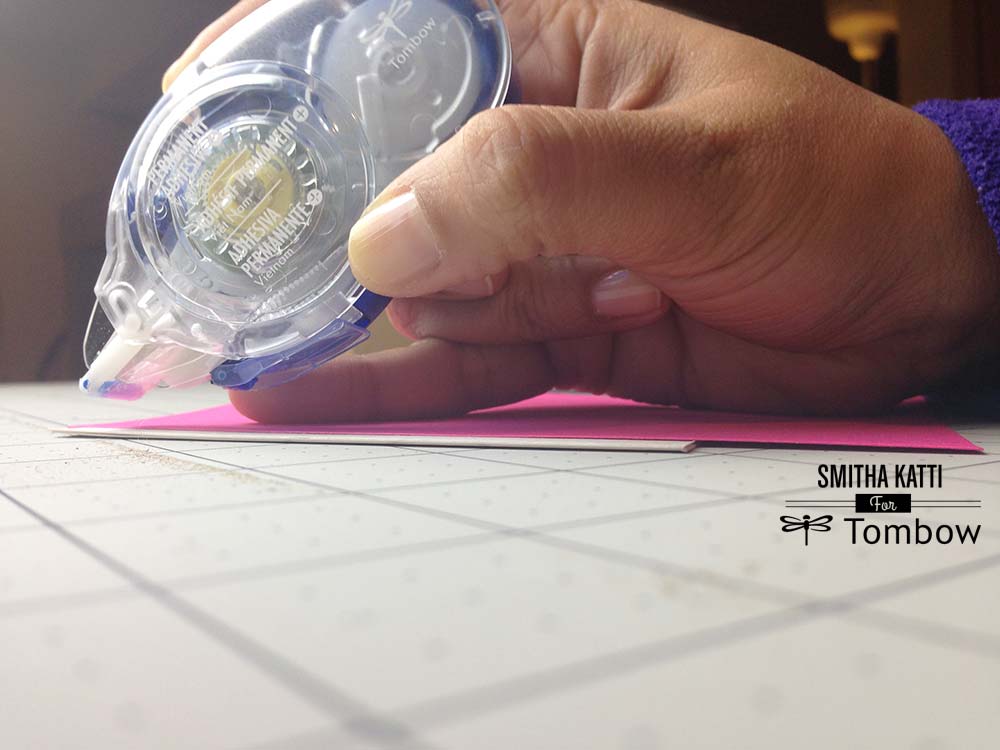 I chose to add just a thin strip of gold foil to each place card today and keep it minimalistic. I show a simple masking technique in the video on how you can achieve this.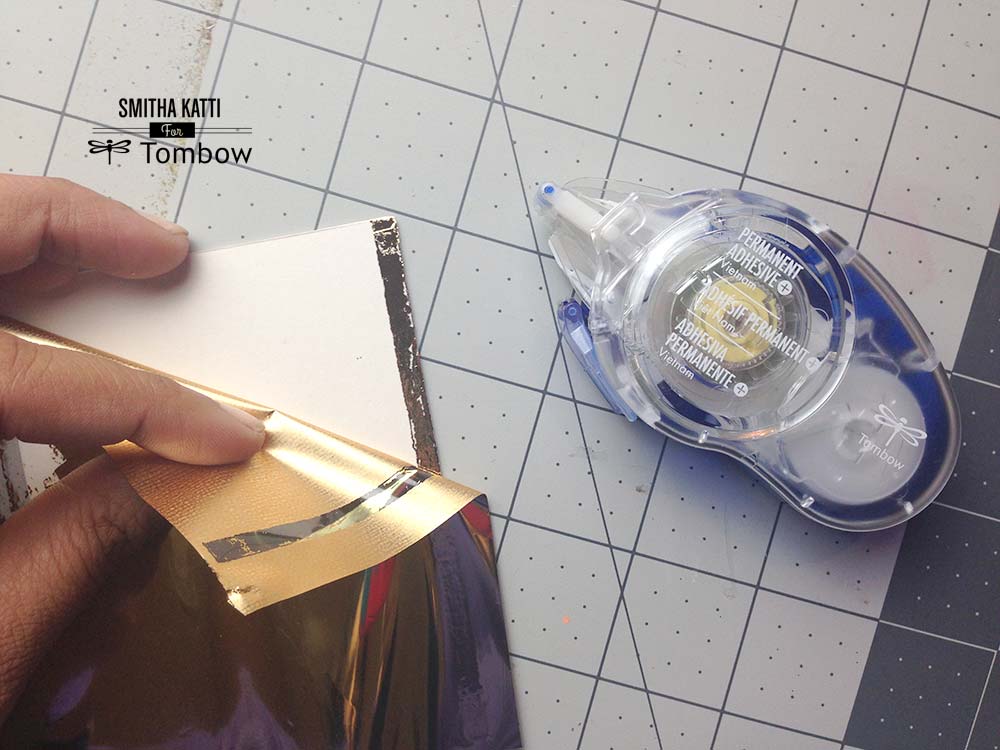 You can ever adhere glitter, yes glitter using theMono Adhesive + Permanent. Just glide the tape adhesive, add glitter and burnish. It's done in under 5 minutes 🙂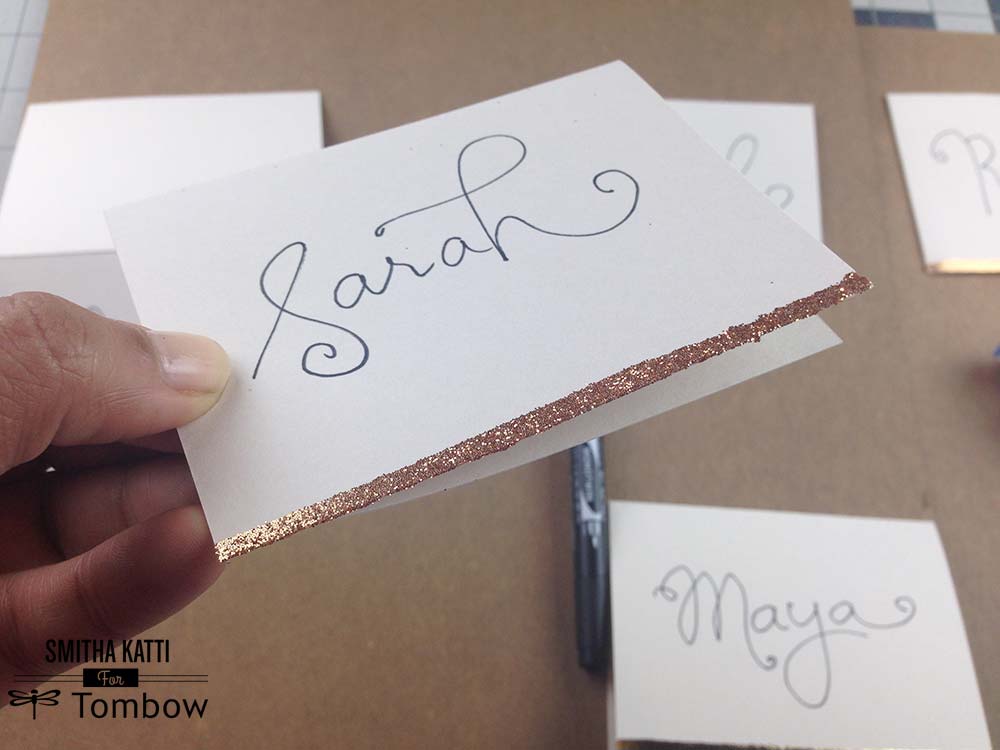 I kept the cards rustic looking by adding simple handwritten names on top using the Mono Twin Permanent Marker.You could add calligraphy using the Tombow Fudenosuke pen instead too!
Let me know in the comments below which ones you liked more? The Glitter version or the gold foil version. I personally love both of them equally! The gold foil always wins my heart but the fine glitter looks amazing as well. The glitter is a little messier to craft with than the foil but totally worth it!
And I love adding touches of gold and copper all around my home, so these place cards fit in nicely with our decor.
These would make great place cards for any occasion- a wedding, a bridal shower or any any other event.
Hope you have a great Holiday season friends! Happy Crafting!