Hi Everyone! This is Jennie and today I'm showing you a little cubism art project I sketched using the NEW Tombow MONO Drawing Pencil Set. I know what you are thinking, 2005 called and they want their mp3 back –I have a reason for that. Whenever I get a few minutes to myself to make a project, I don't take my cell phone with me. I try to avoid distractions but I like music and it blocks outside noise.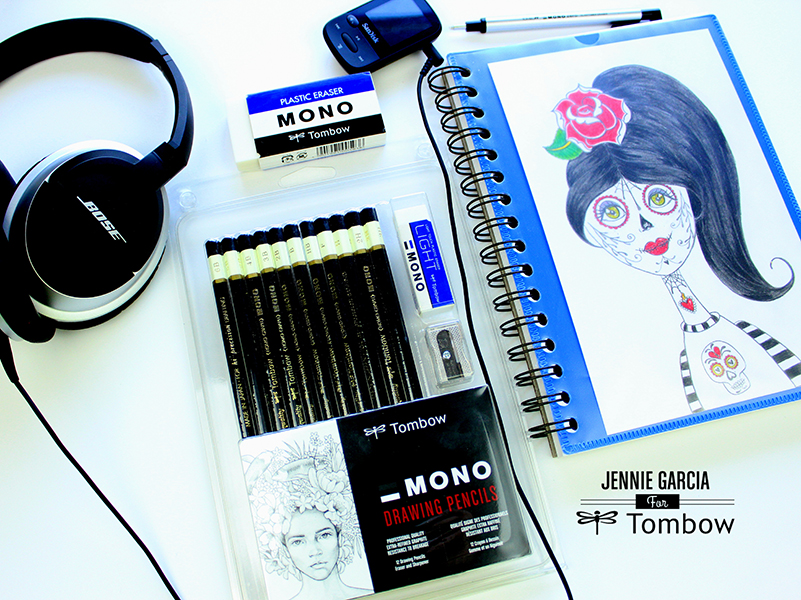 I like to sketch with H grade pencils because they are easier to erase and they don't smudge like softer pencils. The MONO Drawing Pencil Set comes with a new Tombow MONO Light Eraser that erases every pencil mistake! I used a circle stencil and a ruler to help me make straight lines and good circles. The basic rule of cubism is to use lines and circles to create an image.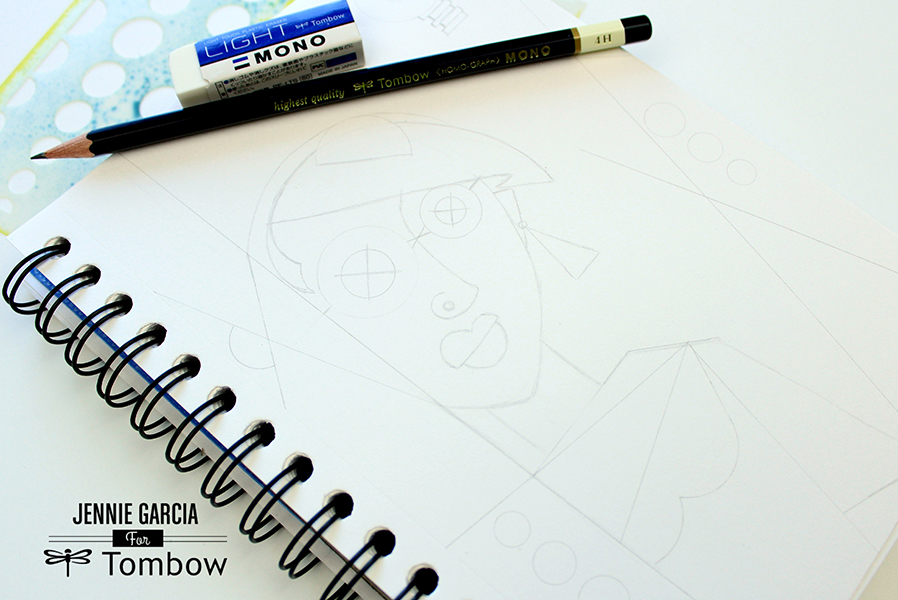 After I draw everything, I line it with the fine tip of the Tombow MONO Twin Permanent Marker and I erase the pencil marks with the MONO Light Eraser.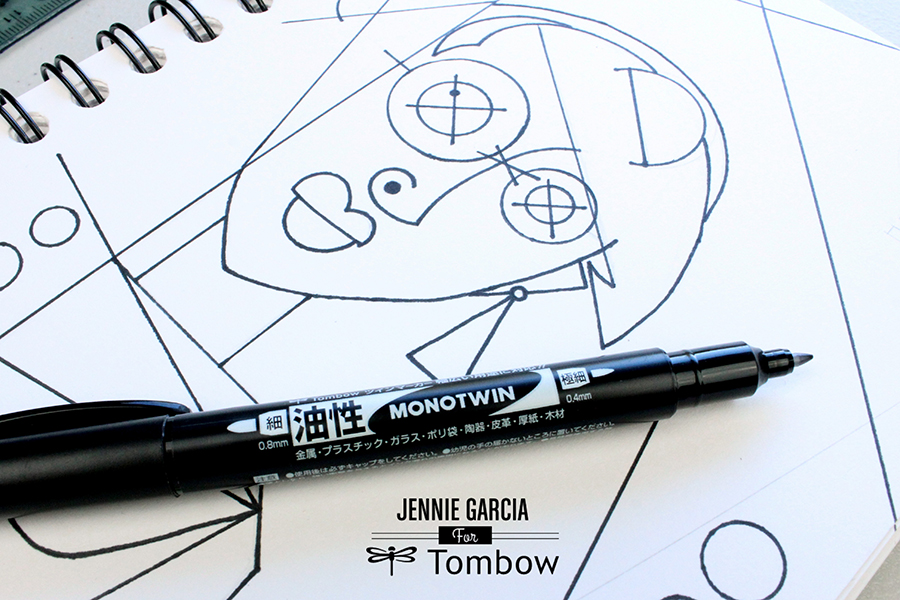 I colored the image using Tombow Dual Brush Pens. I used contrasting and bright colors to make them pop. At the center I left the space white so the image could breathe, otherwise it would've looked cluttered. The lines that go outside of their space help connect the sections.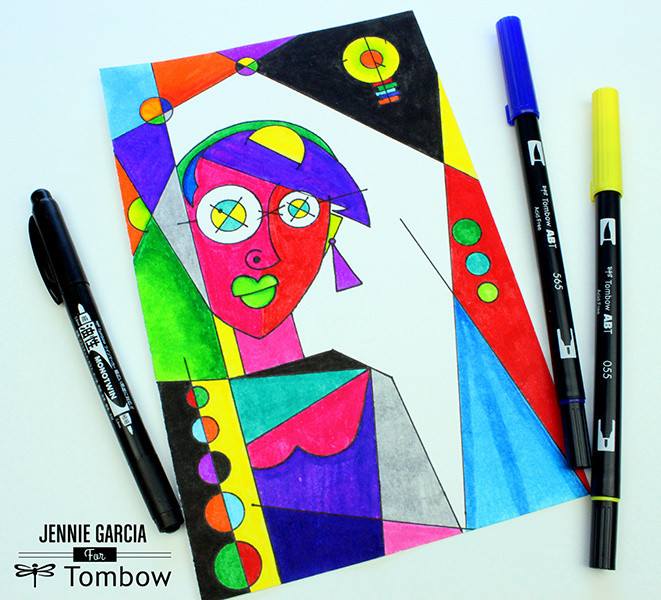 If you look at the face, it is not divided but it has a shadow that lets you know that this is a 3/4 profile portrait. Another characteristic of cubism it to push some items back while pushing forward the most important aspect of the art piece.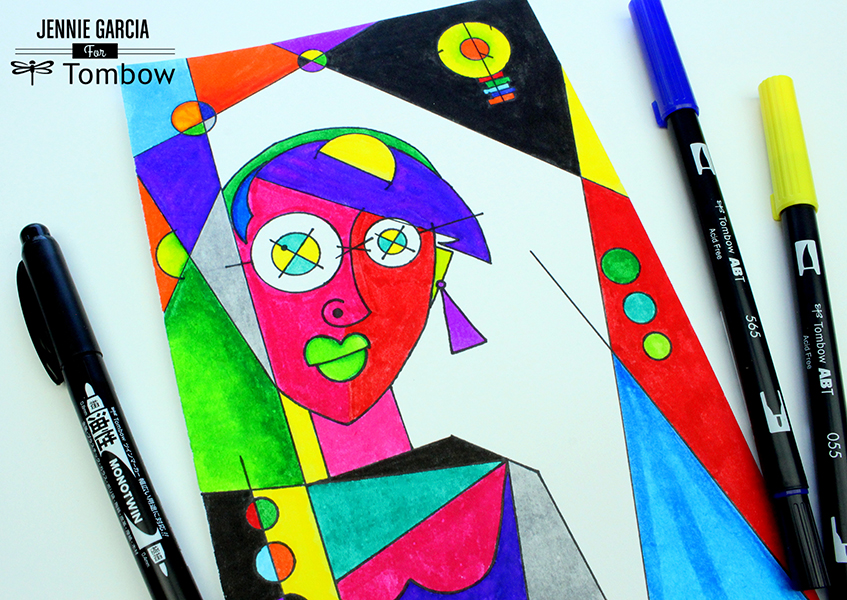 I hope you enjoyed this little cubism art project. When I was teaching art making this sort of images in this style was fun for people "that were not artistic." Since it doesn't require to copy or make anything perfect it was liberating. I hope you give it a try!