An Easy Pencil Lettering Tutorial Using the Tombow MONO Drawing Pencil Set
Hello everyone! Smitha here with my first post for 2017 and I am using one of my all time favorite tools- pencils! I am doing some easy pencil lettering and will also share a time lapse video of it with you.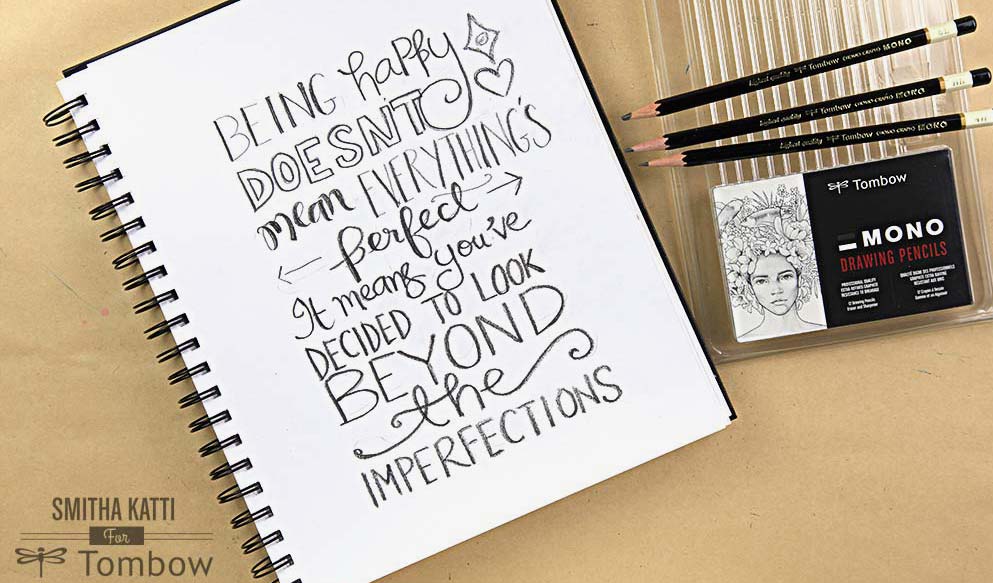 Pencils come in many different grades and the new MONO Drawing Pencil Set provides the perfect set of pencils for any artist. These are a really high quality product and sharpen easily and nicely. The set comes with 12 pencils, Tombow's new MONO Light Eraser and a sharpener. The pencils come in all degrees from 6B to 4H. The B's are the darkest and H's are the lightest. 
I have a quick review video of the MONO Drawing Pencil Set with my lettering time lapse that you can watch by clicking the video box below.
For my pencil lettering, I always start with the lightest pencil from the MONO Drawing Pencil Set, the 4H, and I do not press the pencil down too hard. I just want a light guide for me to figure out how big I want each word to be and where I want the words to sit. 
Once I like how everything looks, I go in with the MONO Light Eraser and erase everything, leaving just a really really light mark on the page.
I then use the HB pencil to darken everything and this time I do press down on my pencil a bit. For the final finishing touch, I use the 5B pencil and add thicker downstrokes to some letters and in general add more depth.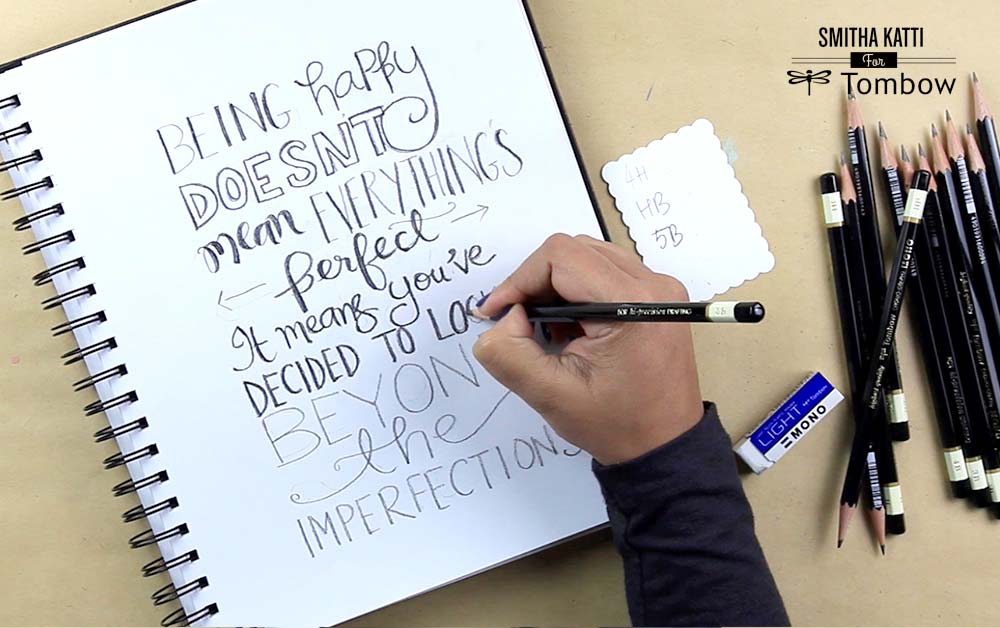 I also did a quick sketch of some flowers. This one I hadn't really planned out beforehand, I just picked up my pencil and started drawing because I love drawing flowers.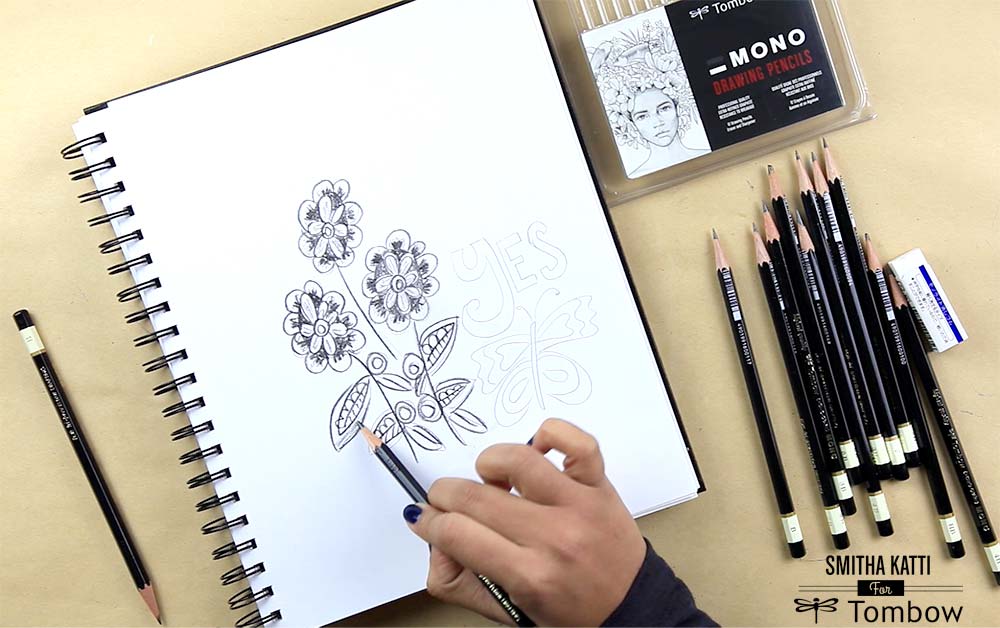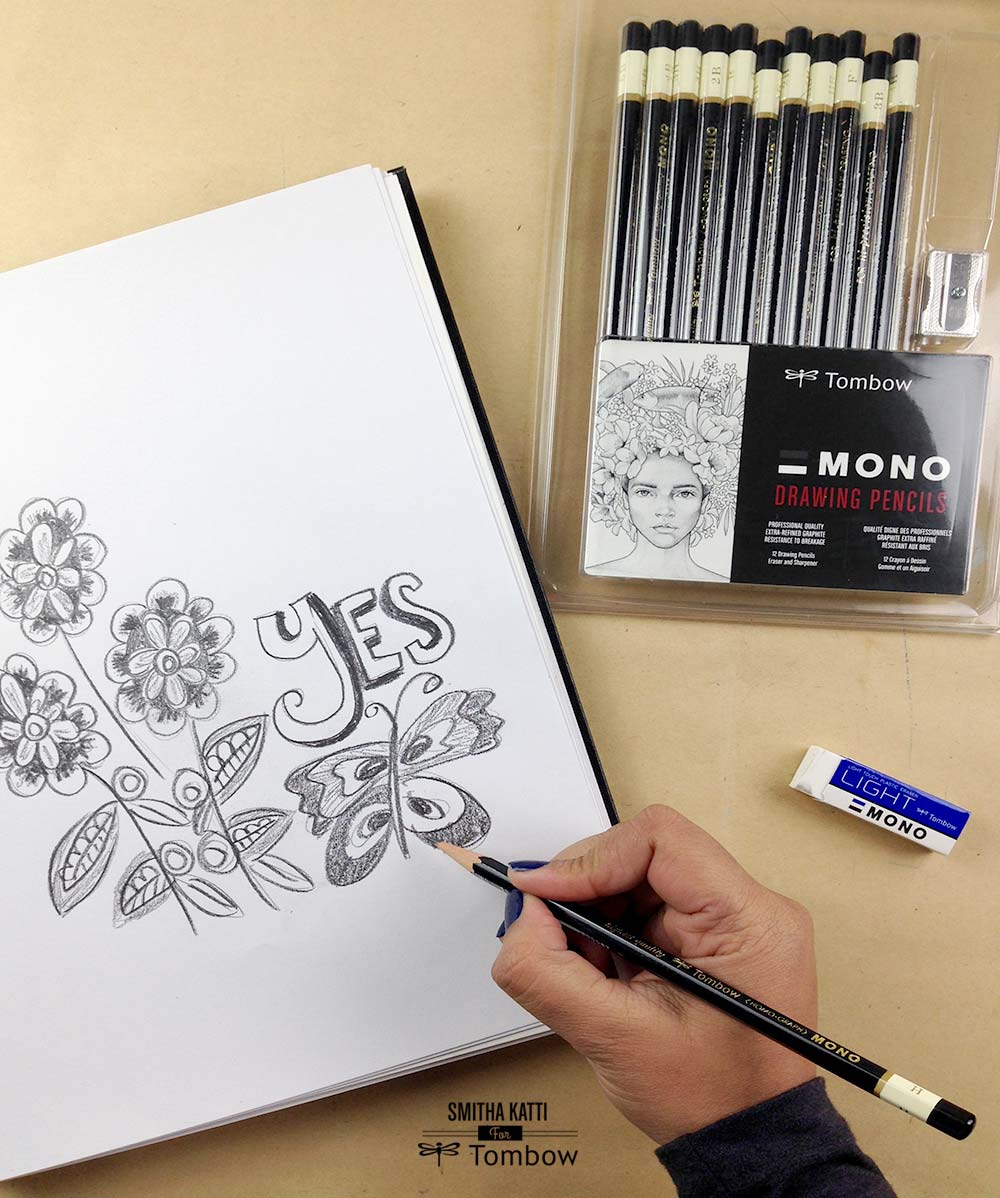 I love the B grade pencils – they are so smooth and the graphite in these pencils are of a really good quality. I love how both of my projects turned out and I hope they inspire to create something of your own. 
Have a great day and happy drawing!