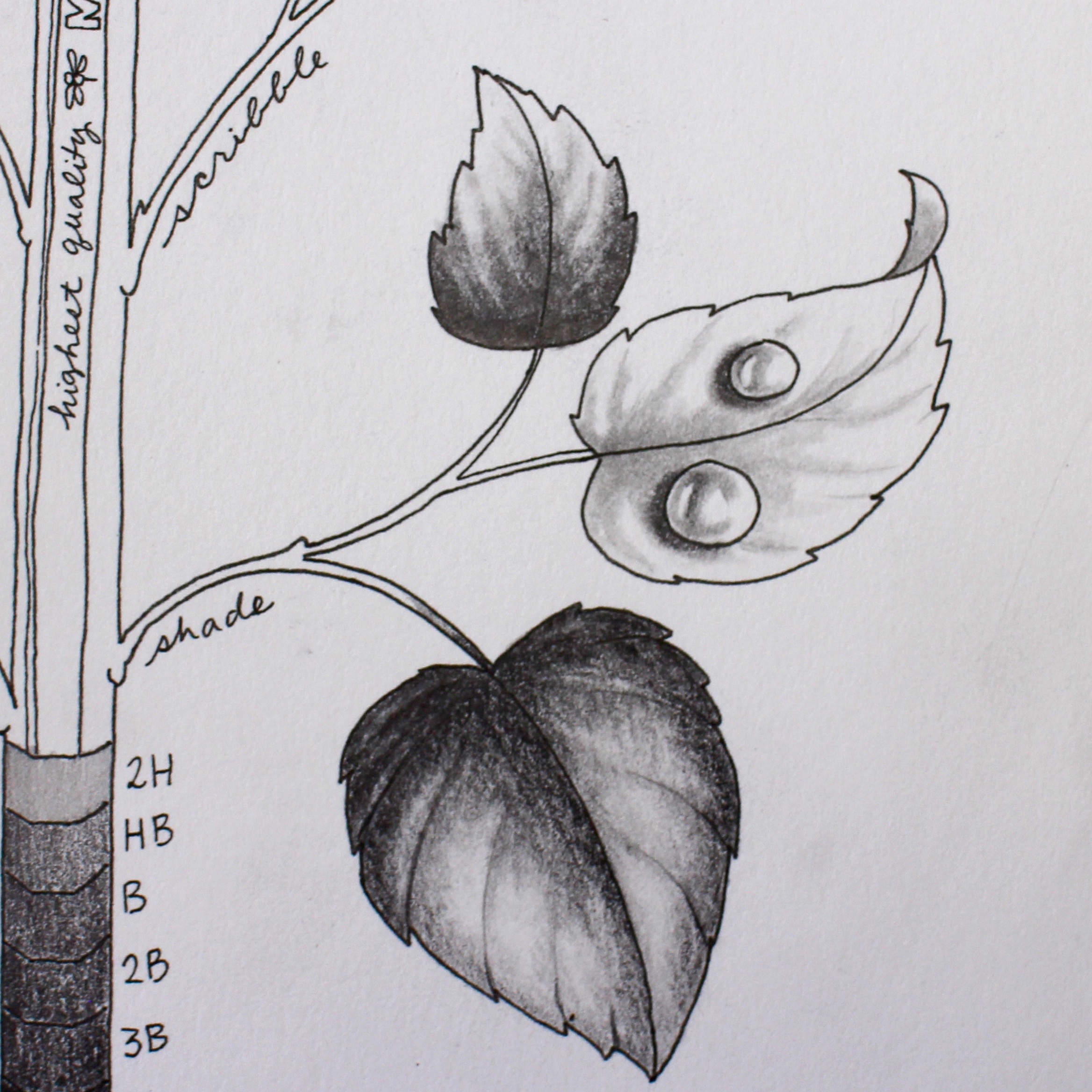 Basic Pencil Techniques with MONO J Drawing Pencils from Tombow
Here are some fabulous pencil techniques with MONO J Drawing Pencils from Tombow. There are 6 grades in the Mono J Pencil Line: 2H, HB, B, 2B, 3B and 4B. A great range for beginners to start to create beautiful masterpieces in graphite. Here I am using all the grade to give a realistic shading to the large leaf. The dew drops are done using the 2H for a softer shading. The top leaf is blended with the N00 Blender Dual Brush Pen and then erased using the MONO Plastic white eraser

Scribble Strokes
I love the scribble stroke! Basically, you just make a circular scribble with the pencils using a varying pressure to create this textured shading. The smaller leaf also uses a scribble stroke but with sharp, angular scribbles. The HB, B and 2H MONO J's are my favorite pencil grades for this method.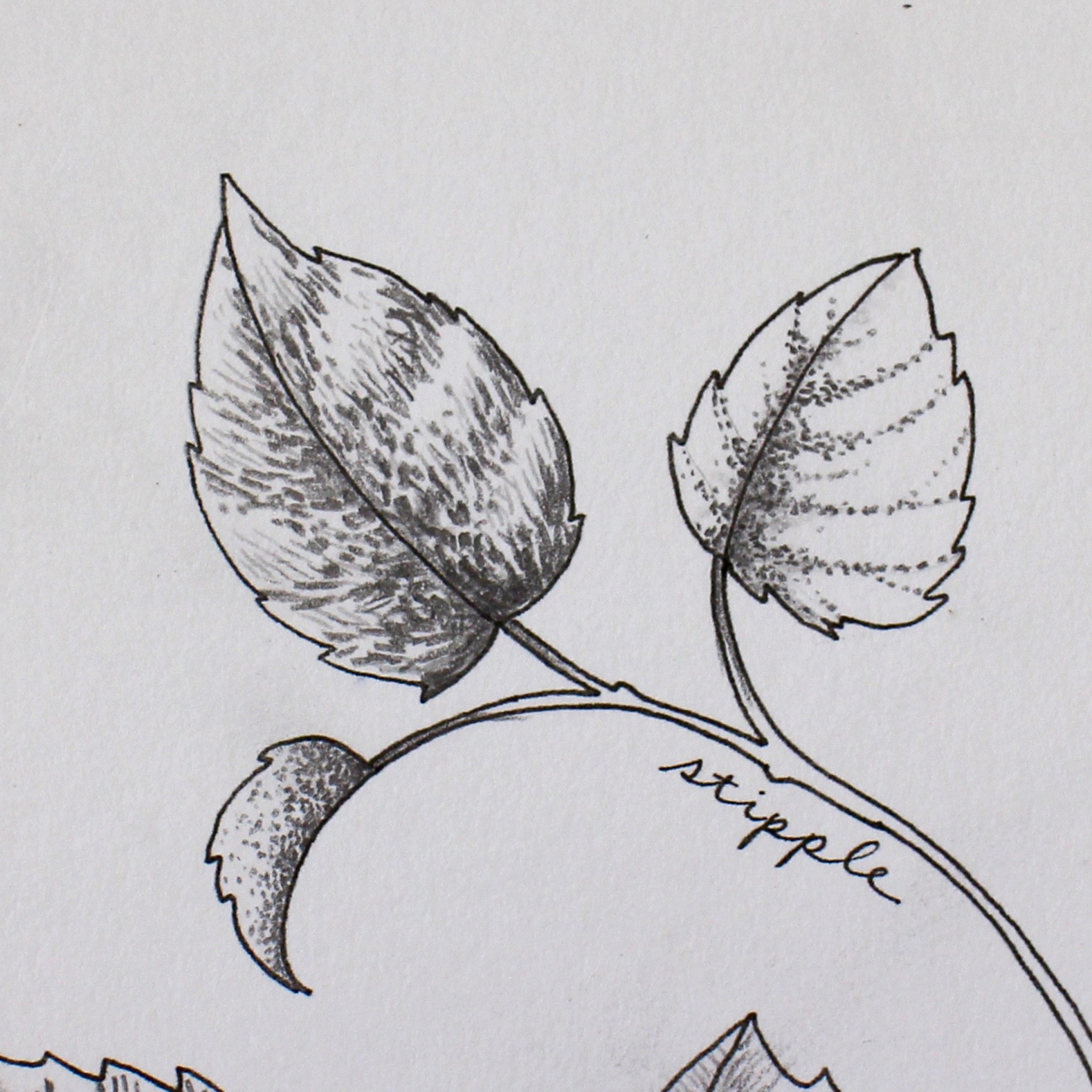 Stippled Strokes
Here's stippling! The small leaf used the 3B MONO J Pencil to add small dots to shade. The large middle leaf is a stippling stroke as well, but I used tiny dashes instead of dots. The medium leaf used the dot stippling again to create the leaf veins. The Large and medium leaves used a variety of MONO J Pencil grades; B, HB, 2B and 3B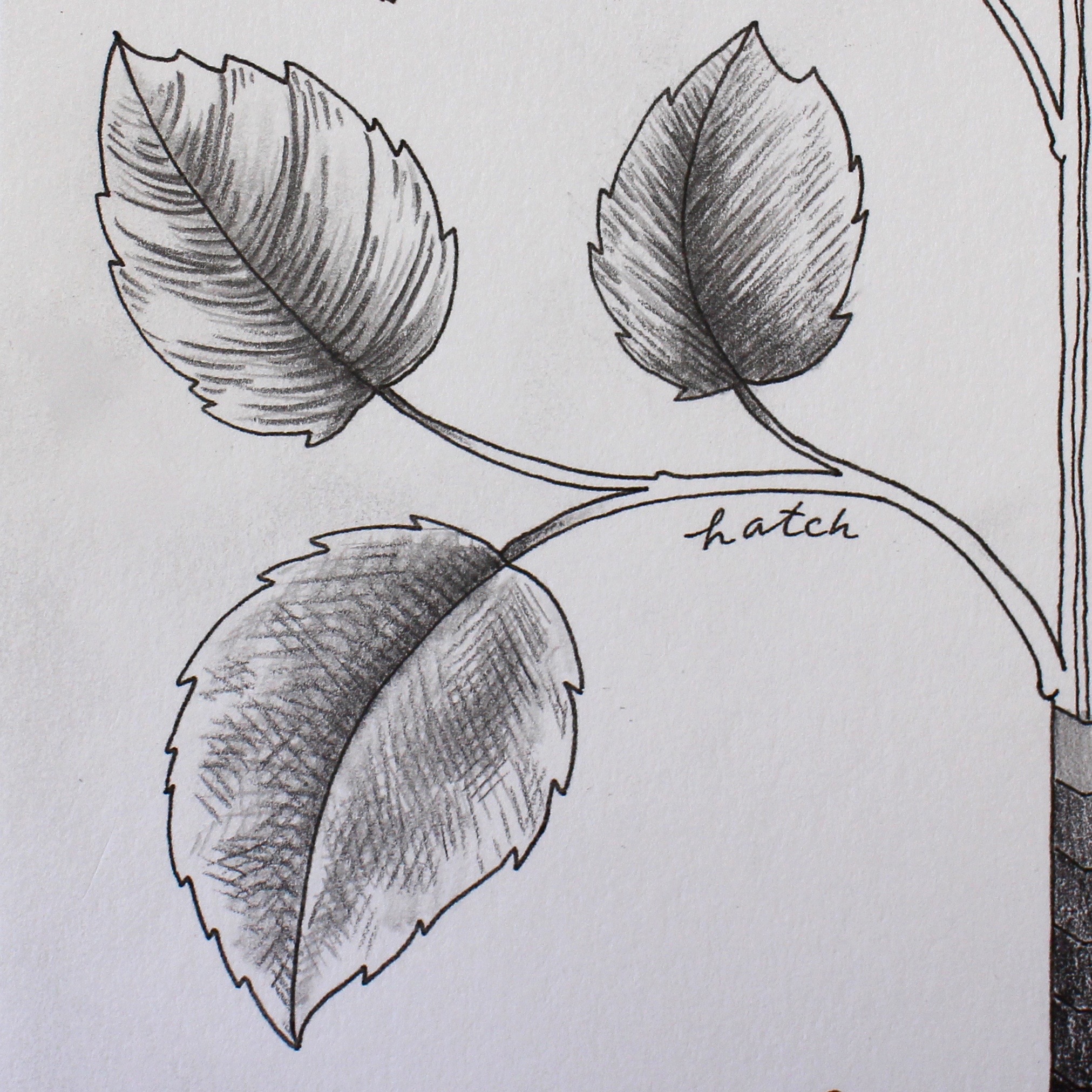 Hatched Strokes
Draw like a master when you use hatching! The 2B, B and HB MONO J pencil grades work well for this method. The small leaf used hatching; parallel penciled lines to create the shading. The middle leaf used curved lines for this contour hatched example. The large bottom leaf uses cross hatching to create the effect.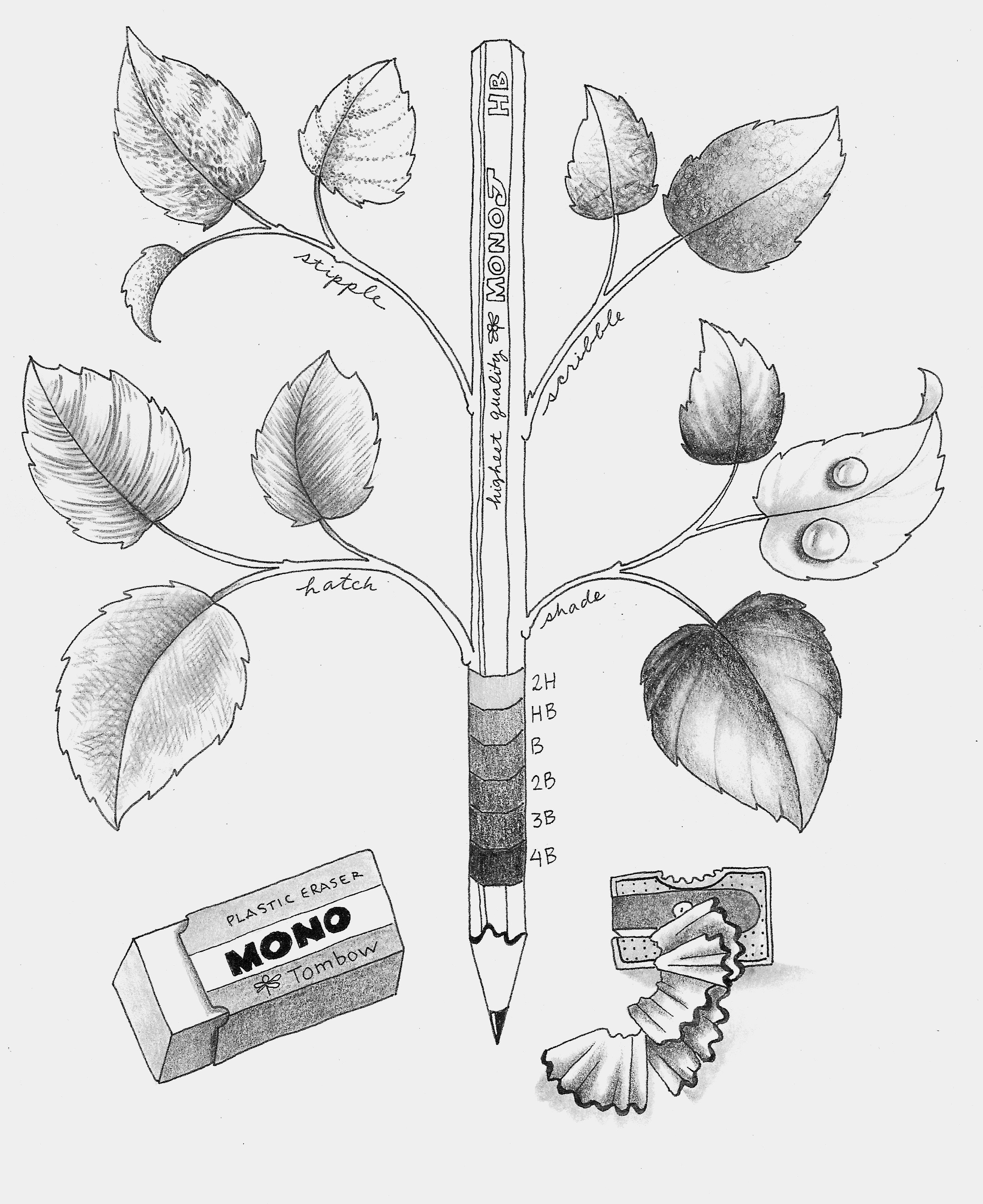 Want to try these MONO J Drawing Pencil techniques? Download the Technique sheet here!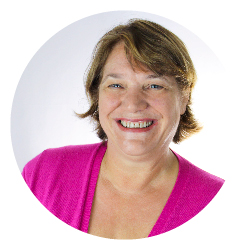 Marie Browning, Tombow Signature Designer