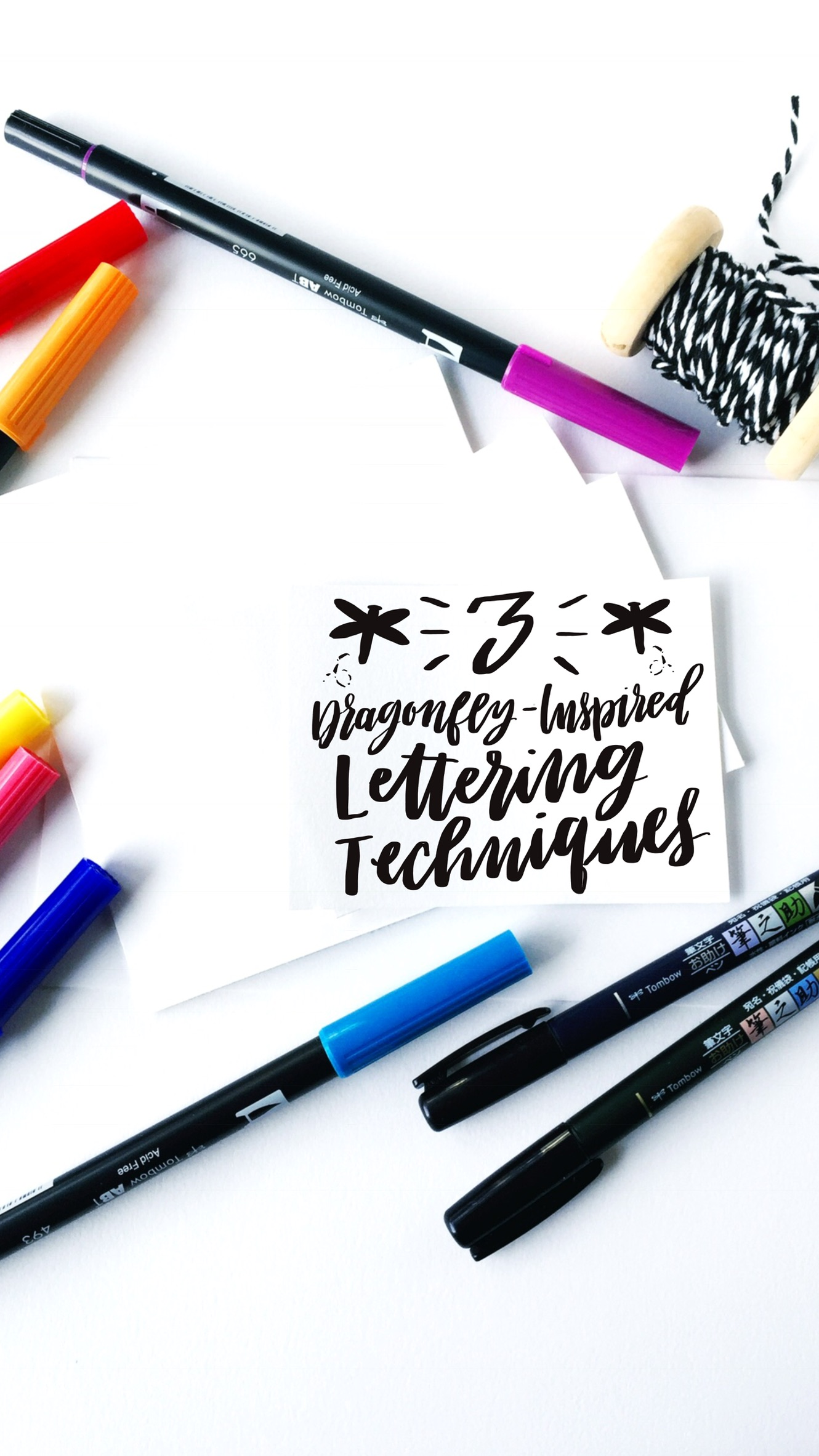 Spring has finally sprung and what better way to infuse the season into your crafty projects than with these 3 fun and easy dragonfly-inspired lettering techniques?! Hi there, lovelies… it's Lauren (@renmadecalligraphy) here to have a little lettering fun with you inspired by the dragonfly.
WHY THE DRAGONFLY?
You may be wondering what the significance of the dragonfly is since all of the Design Team members are sharing projects inspired by the insect this week. The word Tombow means dragonfly and the insect is featured in the Tombow logo and is very significant not only to the brand, but also Japanese culture.  The symbol is very popular among the Samaurai and was often featured on their armor and weapons as a symbol of never backing away. What a fun and special symbol!
Let's incorporate the dragonfly into three fun lettering projects: A colorful envelope with patterned lettering, a brush lettered card that doubles as a coloring sheet, and fun watercolor resist gift tags.
ALL YOU'LL NEED IS…
The beauty of so many of Tombow's products is that they can turn a blank piece of paper or envelope into a bright piece of art.  To complete all of these techniques, all you need is an assortment of white cards, tags, and envelopes, in addition to the following Tombow products and art tools:
–Tombow Dual Brush Pens (I used the Bright 10-Pack)
–Tombow Fudenosuke Hard Tip Brush Pen
-Other items you might need: twine, a whole punch, a watercolor brush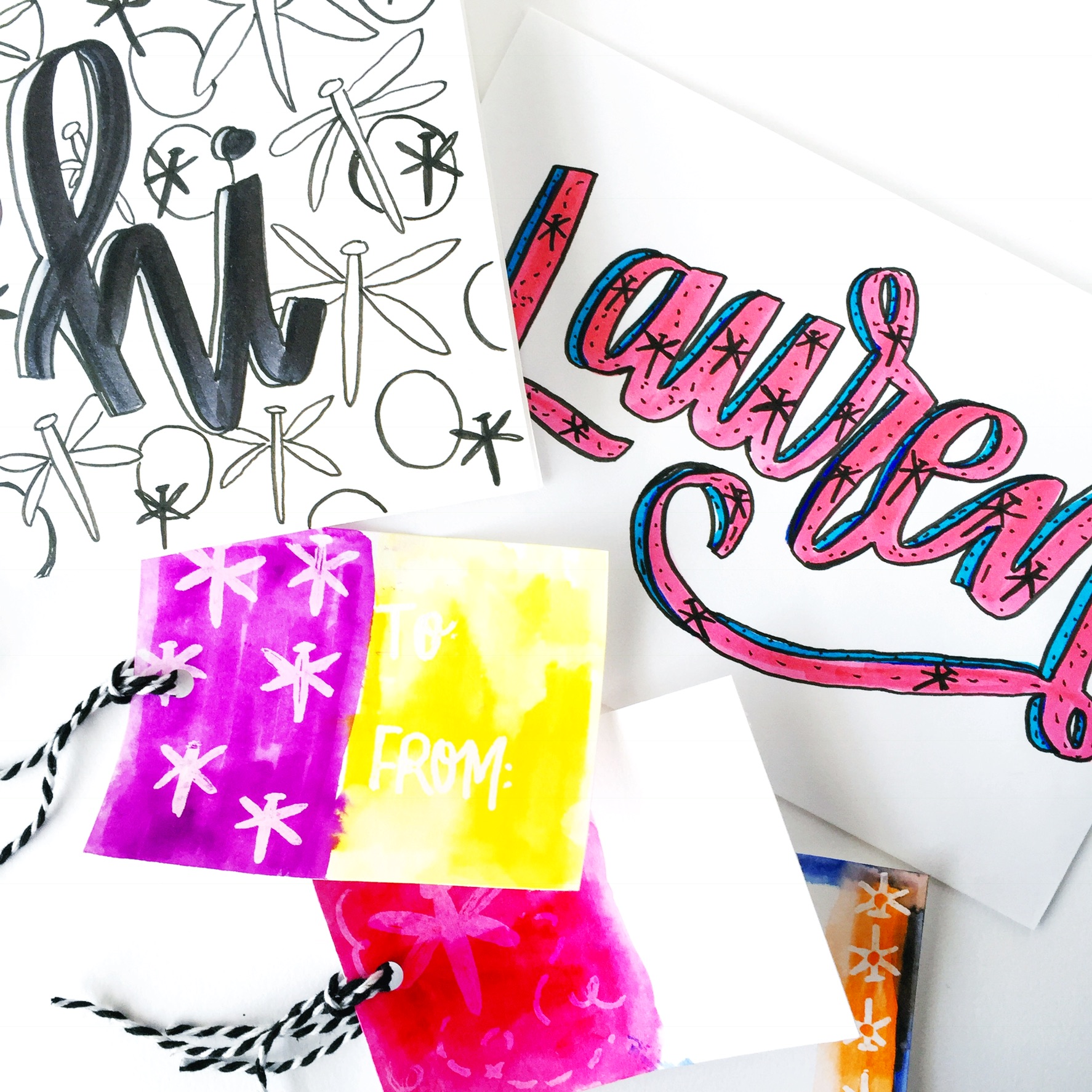 HAND LETTERED ENVELOPE
There is just something about happy mail, and this fun technique is super easy to create! Start, but lettering a name onto a white envelope with your favorite Tombow Dual Brush Pen color.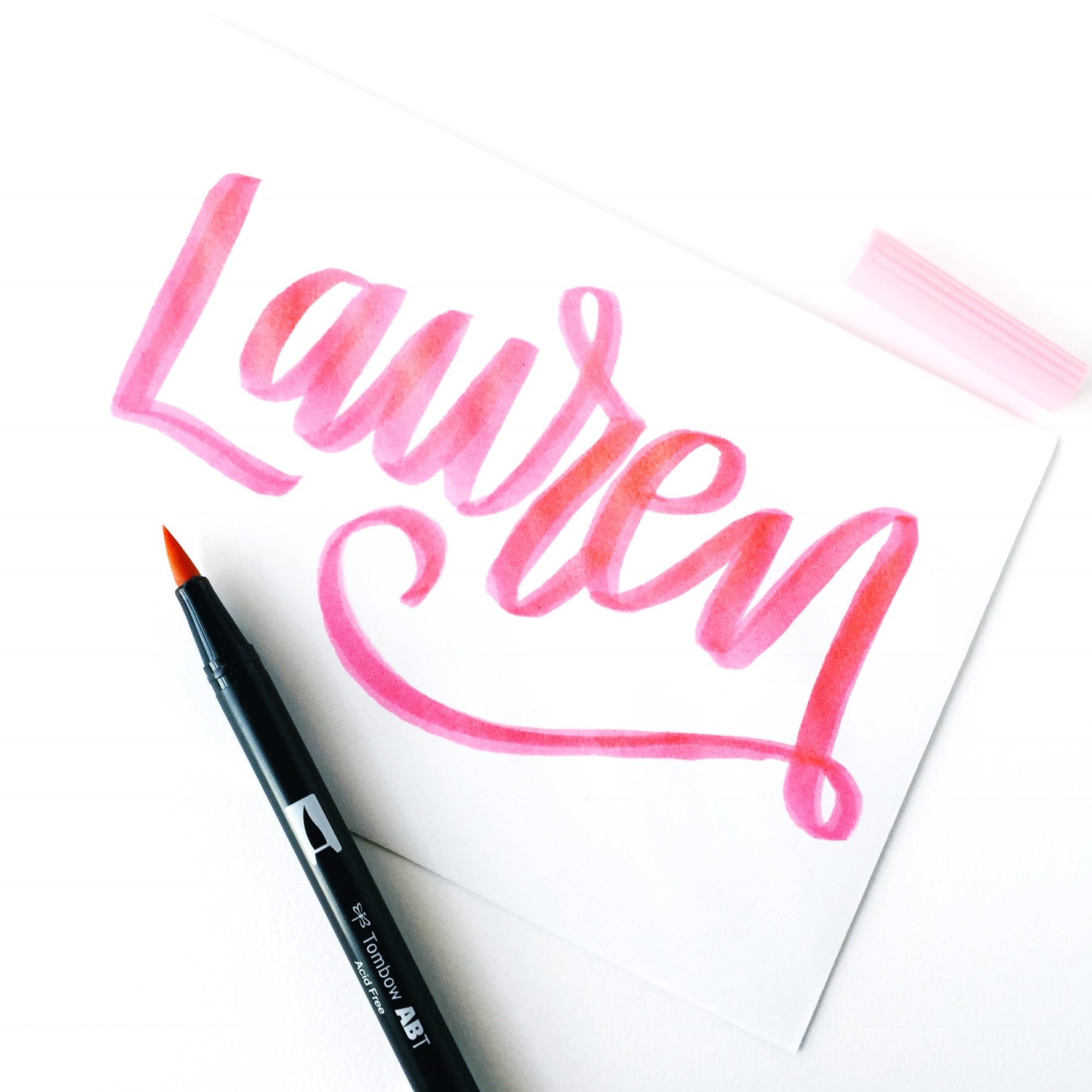 Next, create a drop shadow effect using a contrasting color Tombow Dual Brush Pen along the left side of each letter.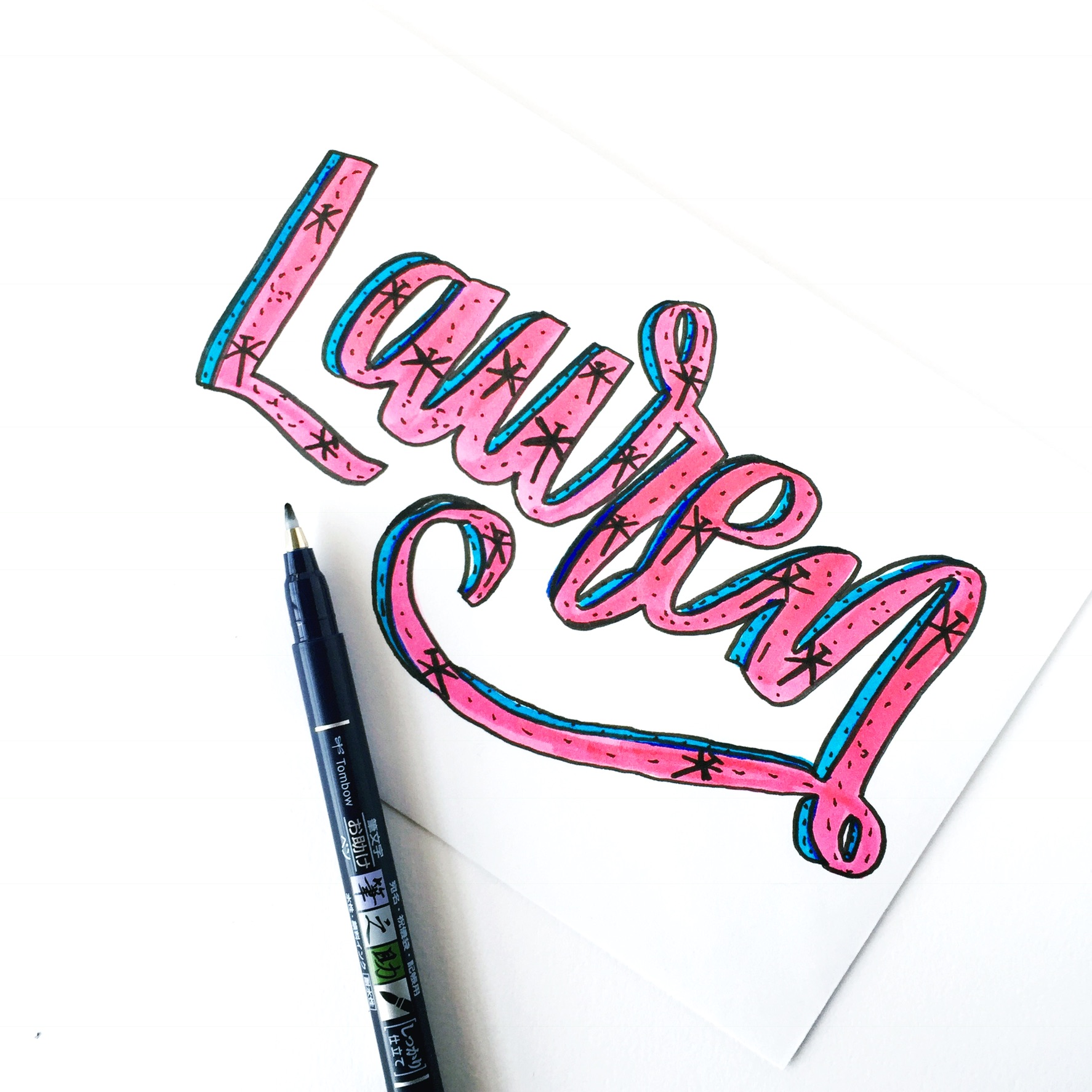 Last, outline the shadow and letters with the Tombow Fudenosuke Hard Tip Brush Pen and add a fun pattern of dragonflies flying around on the letters. Attach the envelope to a gift or use the Fudenosuke Hard Tip Brush Pen to add a brush lettered address in a fun style!
HAND LETTERED COLORING CARD
Coloring sheets are big right now, but it's also super easy to create your own.  Don't worry… it doesn't have to be perfect… the little imperfections in your card will make it unique and add character.
Start by using a black Tombow Dual Brush Pen to write a simple word such as "hi," and add a drop shadow effect to the left side of each letter with a different color… I used a gray Tombow Dual Brush Pen, to keep the card monochromatic so it's recipient can add the color! Then outline the letter and shadow with the Tombow Fudenosuke Hard Tip Brush Pen.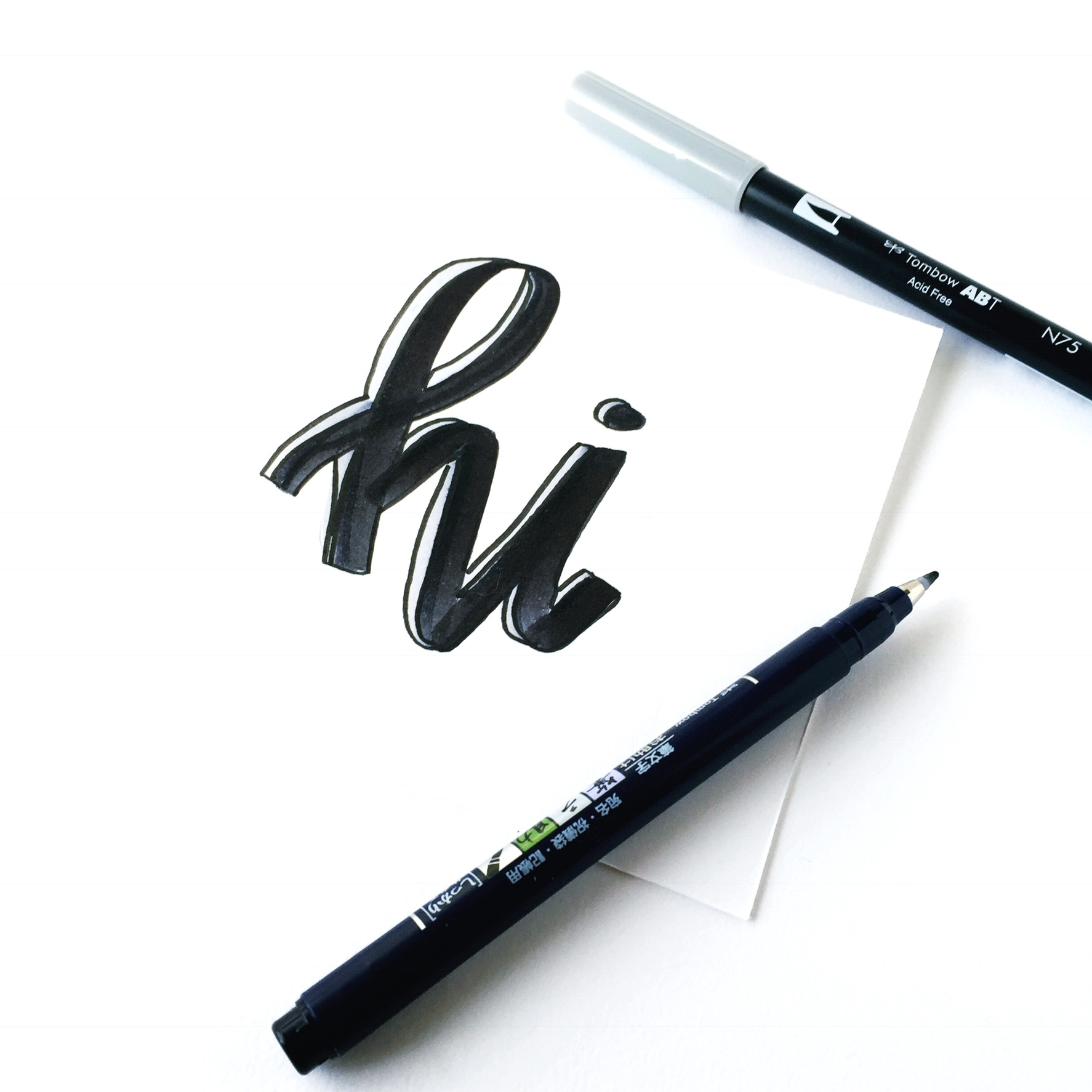 Then, using the Tombow Fudenosuke Hard Tip Brush Pen, add a fun background pattern.  Draw in the dragonflies first and then fill in any space with smaller dragonflies and shapes or patterns such as polkadots or stripes.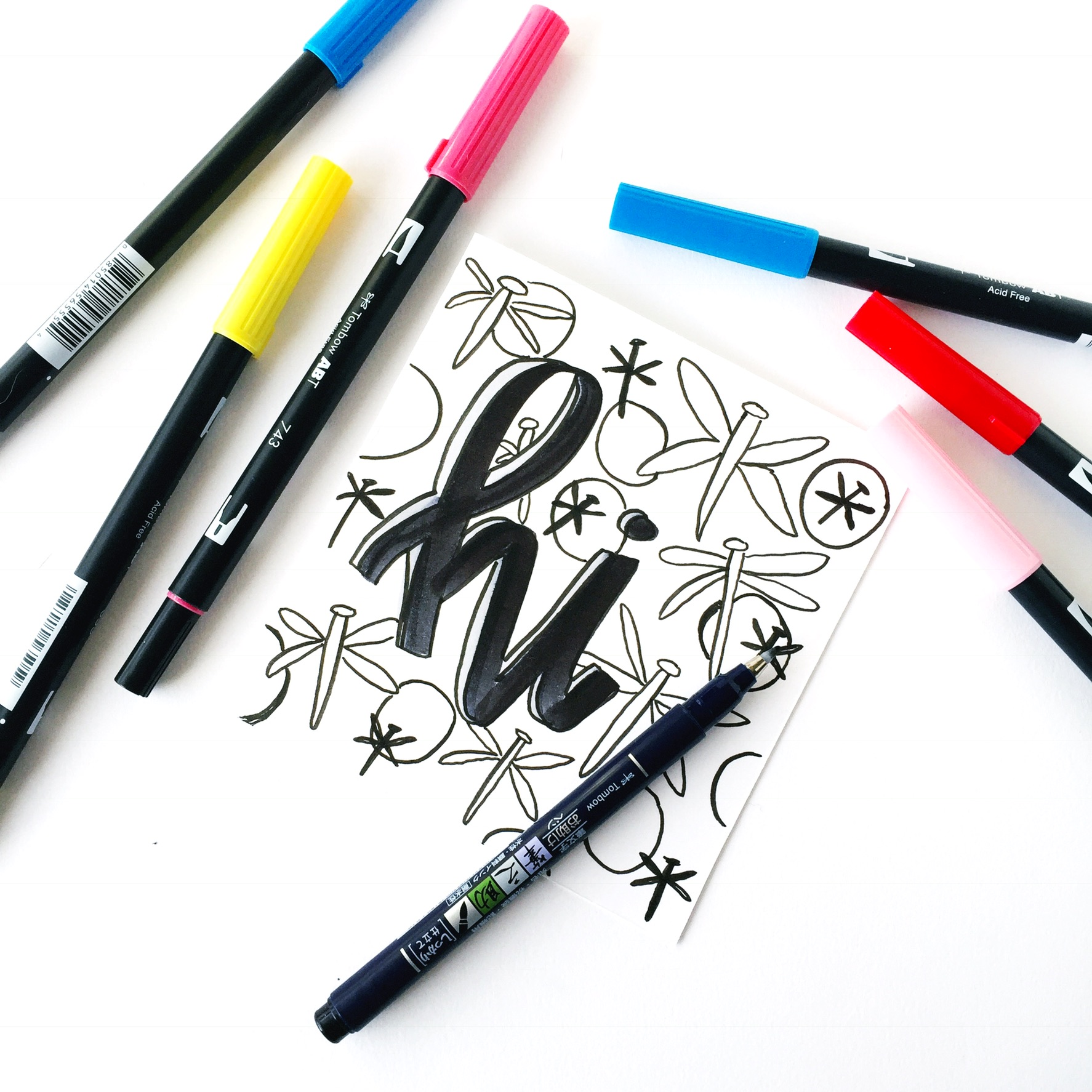 This card will be ready to color in and would be paired perfectly with the Tombow Dual Brush Bright Pen Set of 10. What a fun gift that would be!
HAND LETTERED GIFT TAG
Gift tags are so versatile and can be used to attach a name to a gift, leave a note, or just make an item look pretty. Start by cutting mix media or watercolor paper into 3 by 4 inch rectangles.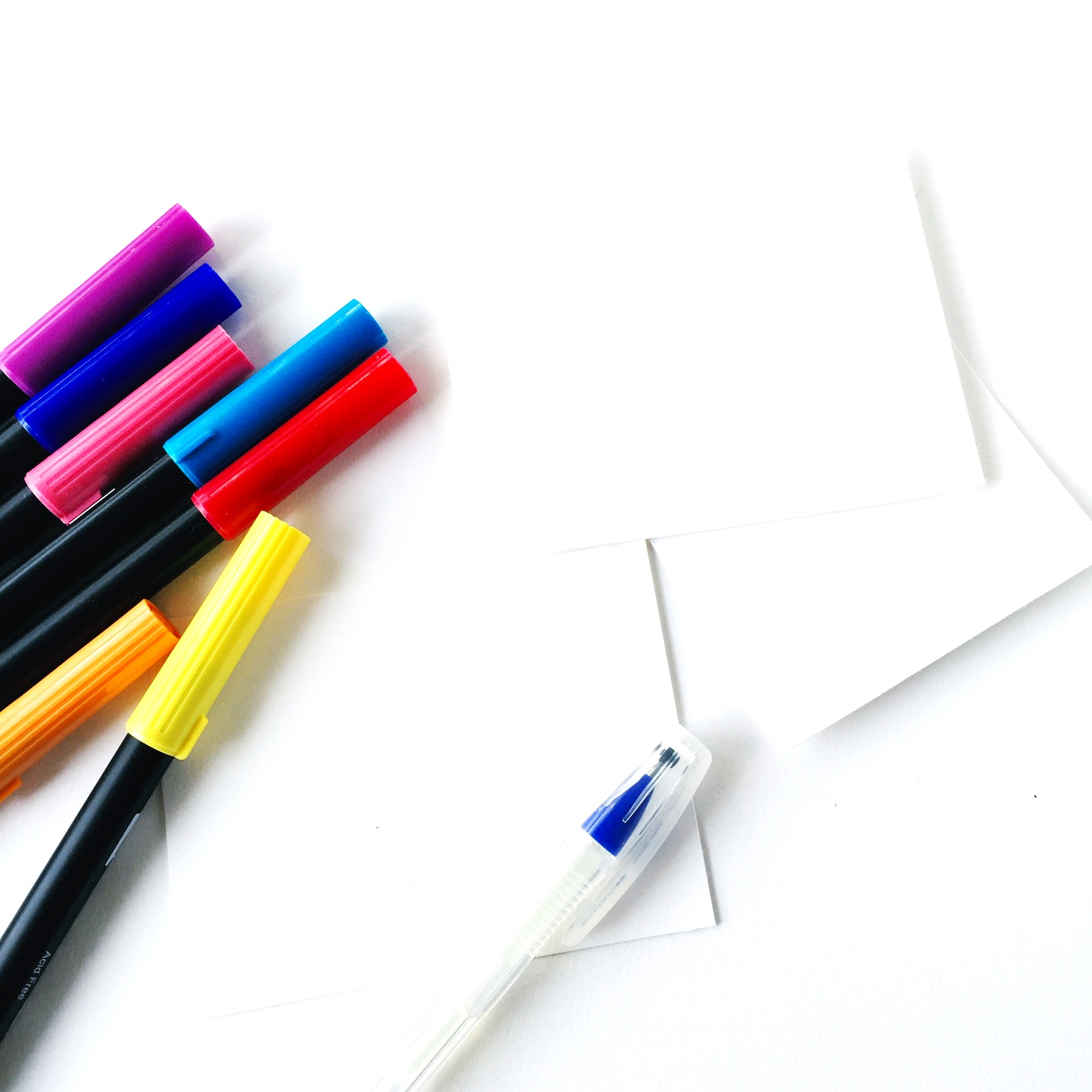 Then use the Tombow MONO Glue Pen to draw a fun pattern of dragonflies on the white paper.  You will have to look at an angle to see that the glue is coming out the correct way and going onto the paper how you desire.  If it doesn't seem to flow well, put the cap on and give the capped end a gentle tap on the table… this will move any air bubbles and help the glue to flow well. Then let the pattern dry.   There are limitless patterns and ideas that you could do on this, so be creative!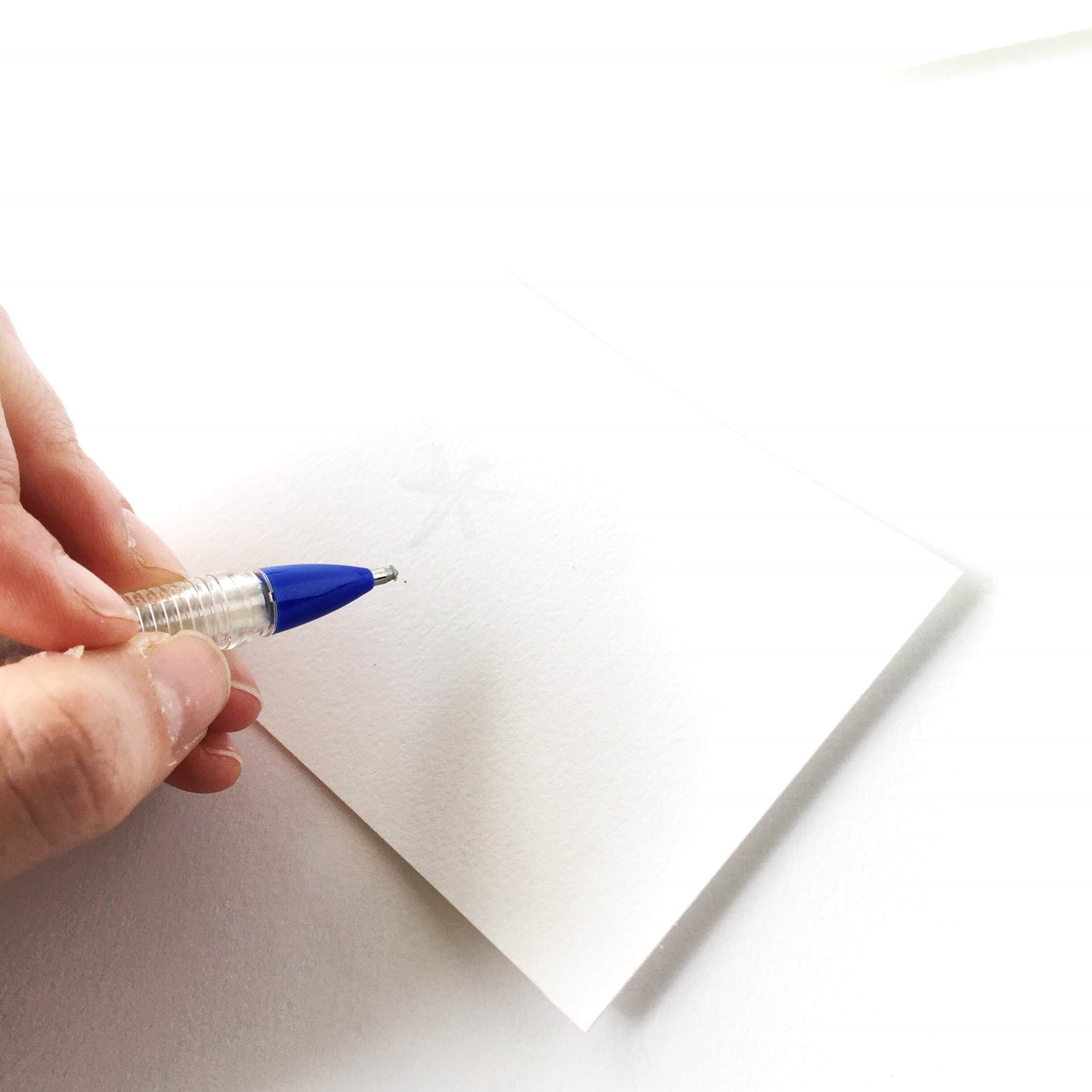 Then, using different colors of bright Dual Brush Pens, color over the dry glue from the Tombow MONO Glue Pen, creating a resist effect.  Make sure to pair your colors so that the tags are vibrant and interesting.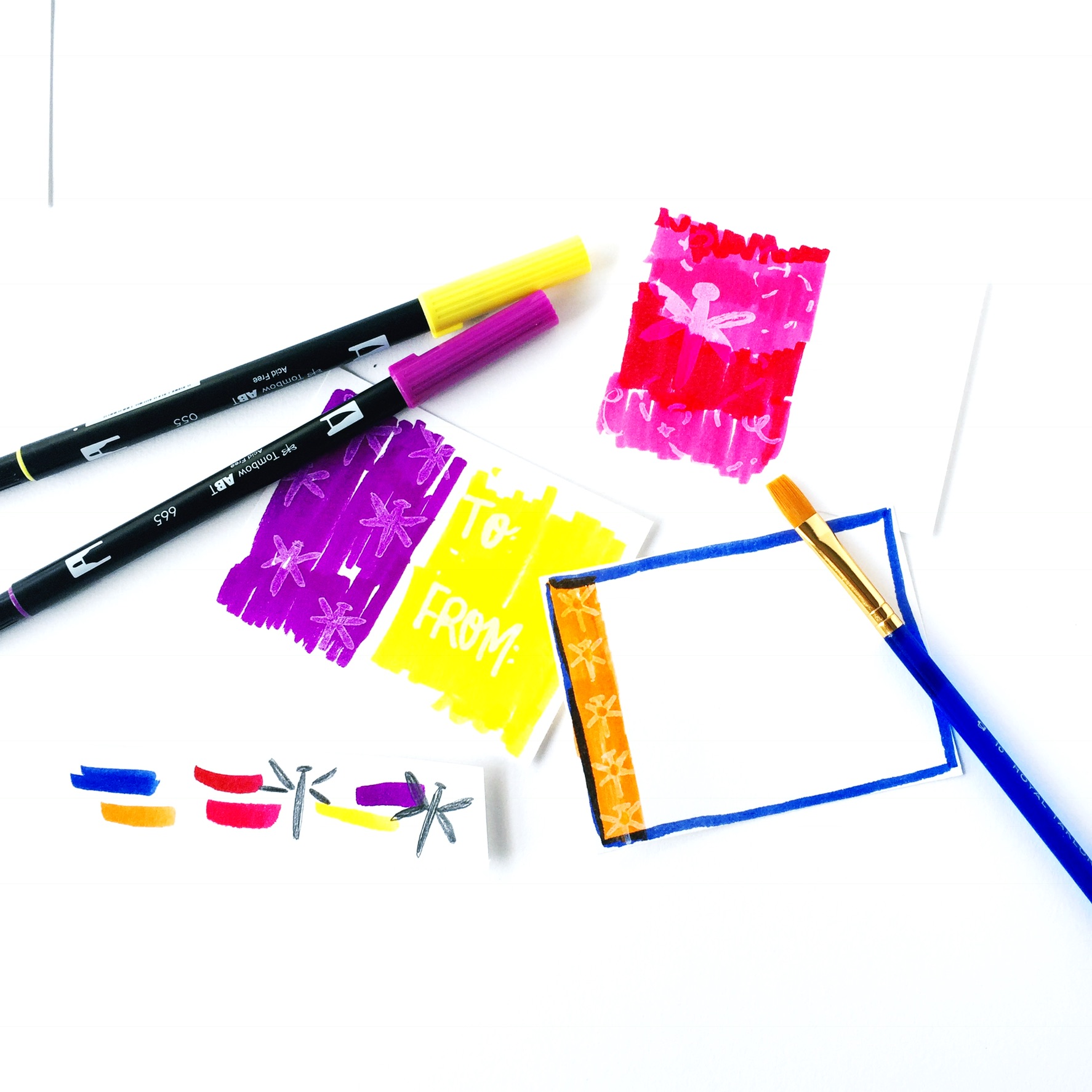 Then using a watercolor brush, move the color of the Tombow Dual Brush Pens to create a watercolor effect.  Let the color saturate into the paper and dab away any excess water to reveal the resist dragonfly patter.  Hole punch the ends and add twine or attach them with a fun piece of washi tape.  These tags are ready for some fun brush lettering and thoughtful messages.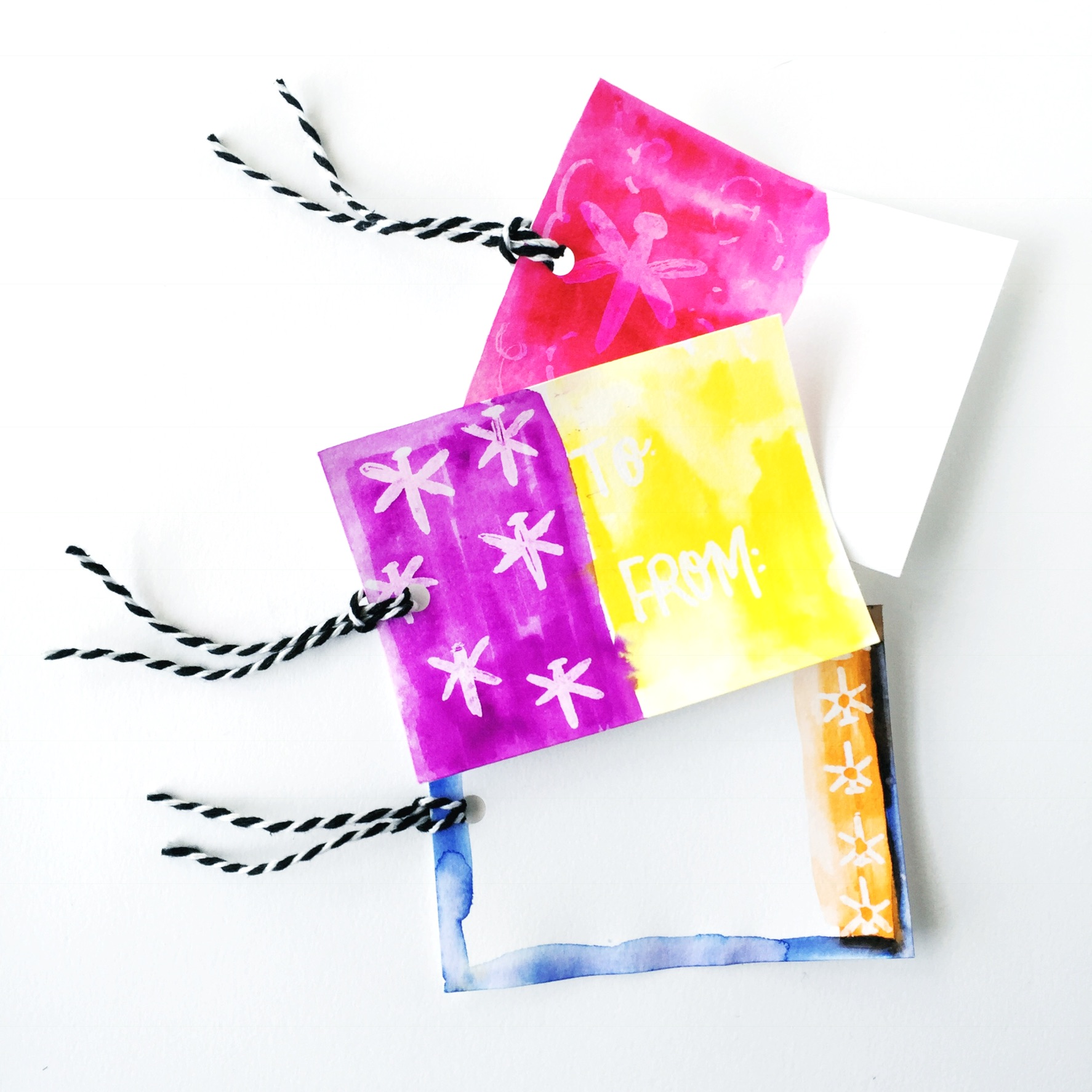 There you have it: 3 very easy and fun lettering techniques inspired by the dragonfly.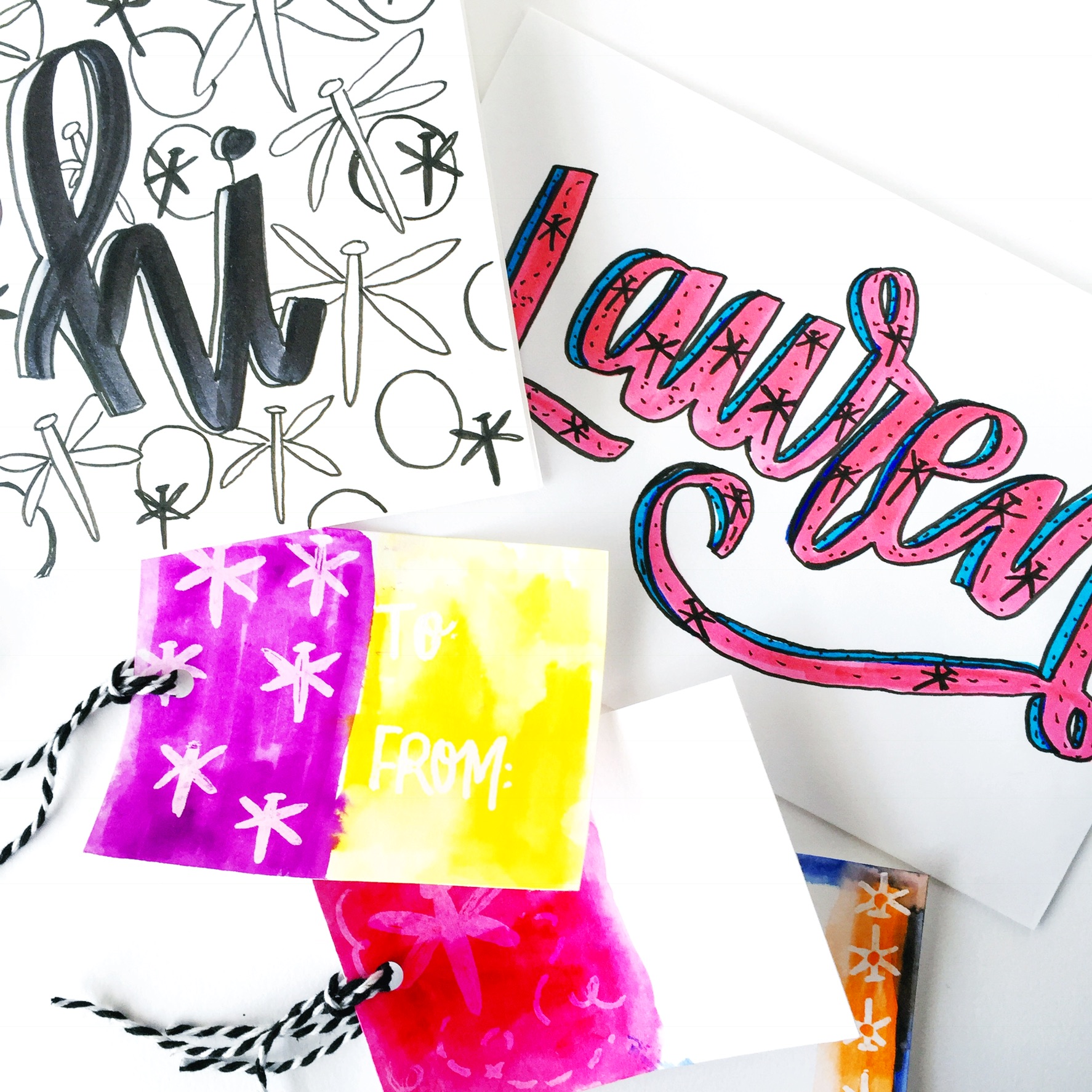 The options are endless with these techniques and you are sure to create a unique piece of art for someone else to enjoy!