If you haven't seen Tim Jeffs' artwork yet, we're excited to introduce you to his amazing talents today! Tim is our Feature Artist, a brand new role on the Tombow team that we're incredibly excited about. Tim is a life-long illustrator who has a passion for art, especially complex, intricate subject matter. He has been a commercially trained artist for 30 years and earned his degree in illustration from the Parsons School of Design in New York.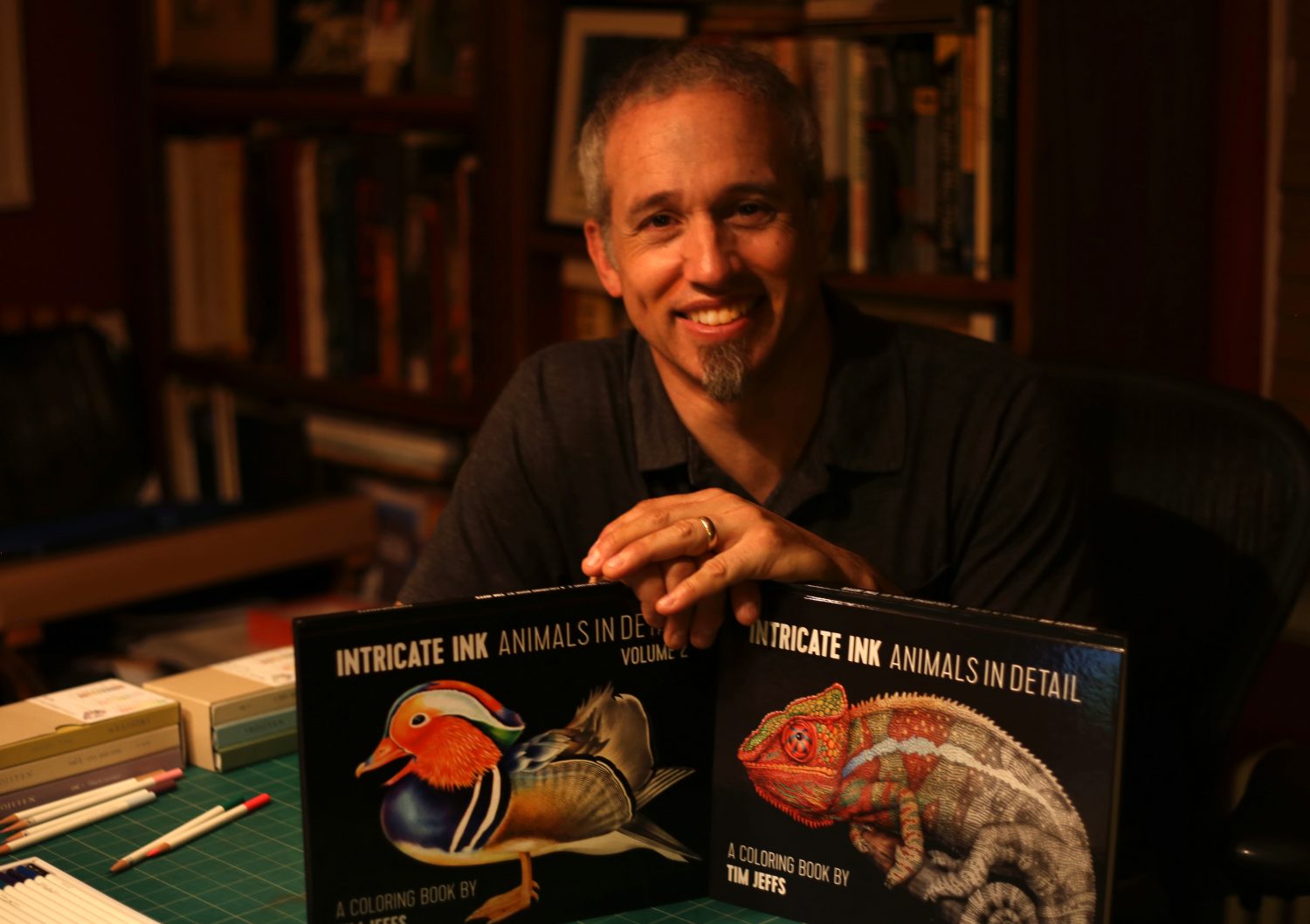 We recently caught up with Tim to ask him some questions so we could introduce him to you. Check out our interview below, and you'll also see some of his fantastic artwork!
Q: What inspired you to draw animals in particular?
They were really my interest from the first time I picked up pen or pencil in elementary school. My uncle was a college professor and he inspired me over and over to draw what I loved to draw – and that was animals. I would go to the zoo and be absolutely fascinated by the animals. I did a lot of hiking and seeing animals in nature, so when I  would get home I'd just start drawing. It all blossomed from there. Animals have so many traits to them, which is another reason why I like drawing them – the fur, the scales, the skin, the wrinkles – there are so many different textures. It really challenges me each time I do a drawing. That's where the interest started and it just skyrocketed from there. There's endless animals to draw and I feel like I've only scratched the surface.

Q: How have you developed your skills as an artist?
I was lucky enough to have really amazing art teachers throughout my whole life, starting in Junior High, who noticed my ability to love what I was doing and really concentrated me on that. I really put teachers on a pedestal because they really have the influence to affect someone's life, and that happened for me. The big thing about art is you get better by doing more. I draw all the time – I always have a sketchbook with me and draw whenever I'm free. Believe me, in my mind I still have lots more to learn. That's the nice thing about art, and I believe that's the best thing about art, is if you believe you're never great you always get better. Every single drawing is a new learning experience for me.

Q: You have a very active Facebook Group devoted to coloring. How has that helped you as an artist?
The feedback you get from talking to people is the best education you can get, and having an interaction is so important and so special. Usually when you draw, it's by yourself. Having the ability to take that and get peoples' reactions and get them excited and have them inspire others to do art is really what drives me. When I first got into social media, I couldn't believe the amount of interaction you could have with people around the world. It's become a snowball effect of inspiration – we're inspiring each other back and forth. I've seen colorists who started off coloring my work who now draw their own art! There's no good or bad – it's all about learning. We've really nurtured an extremely friendly community. There's no competition or any negativity and it's a beautiful thing. (Join Tim's free coloring community by clicking here.)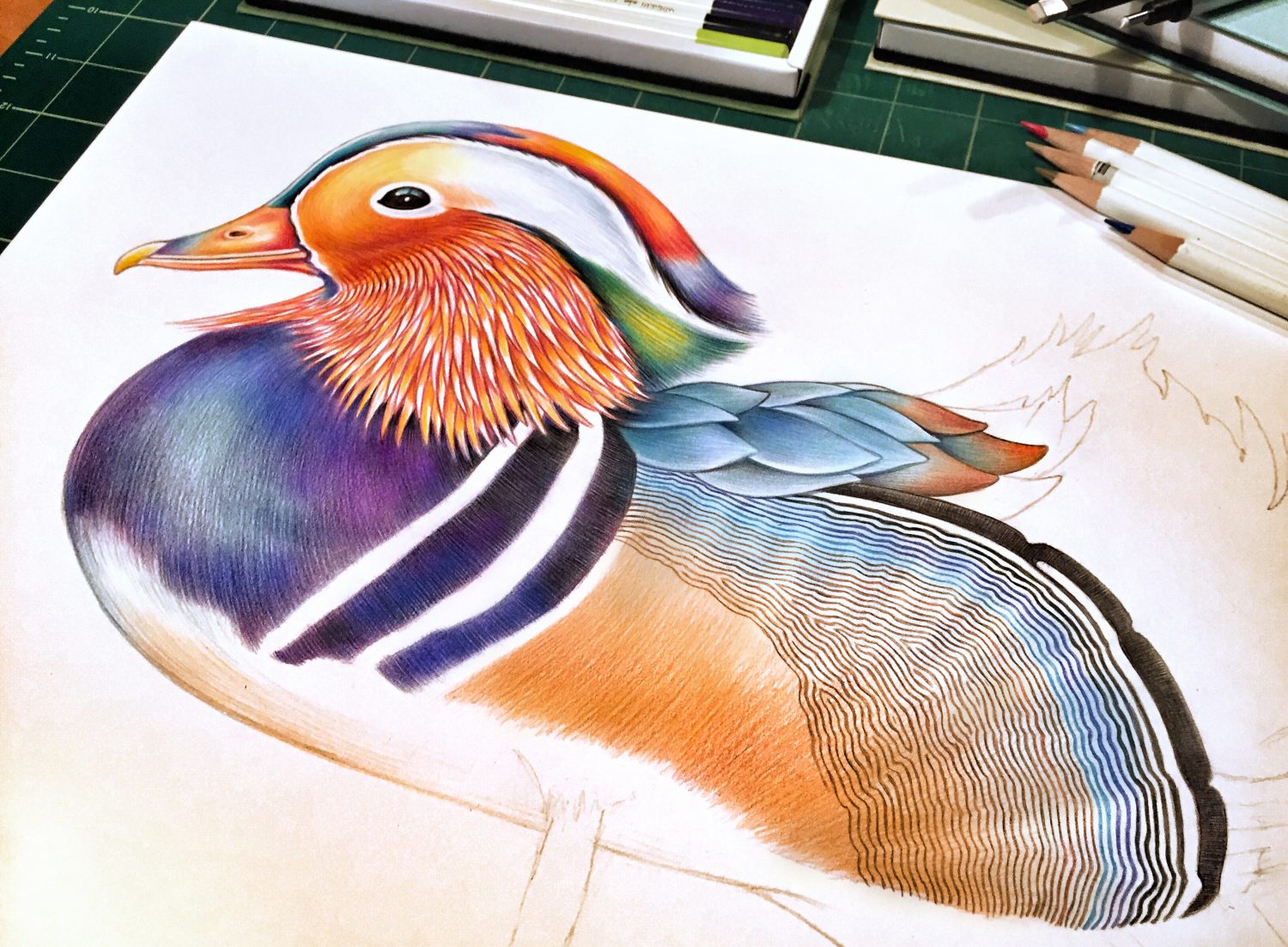 Q: When did you start using Tombow products?
I started using Tombow products about 4-5 years ago. I was always struggling with finding a colored pencil that would have a very hard tip, because I like detail, and many colored pencils break because they won't take the pressure of a heavy hand. When I first started using Tombow it was just what I was looking for. I love the Irojiten Colored Pencils' incredibly sharp tip, the amazing array of colors and the fact that the pigment really lays down. When I started showing people on social media how much I love them, they wanted to use them too. I'm absolutely falling in love with using the pens now. Quality in a product is so important for me. I put 40+ hours into drawing some of my very detailed pieces, and using products that aren't up to par or don't do the job is just so wasteful.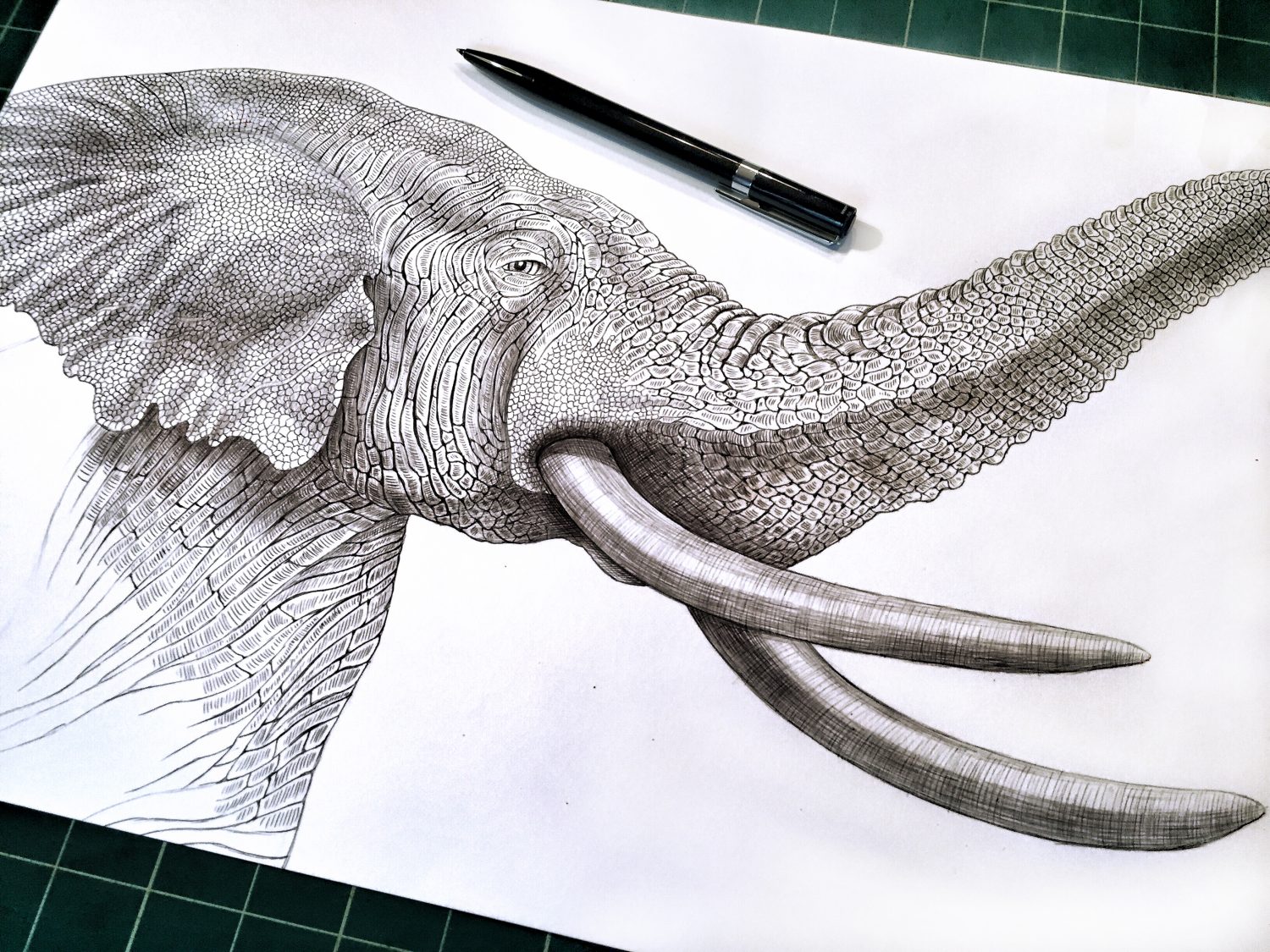 Q: In your opinion, what makes Tombow products different from others?
I've tried tons of other colored pencils, and I literally don't look back to any of the others. Irojitens far exceed the other competitors in so many ways – they're comfortable, the pigments are strong, the tips are very sharp, and there is such a variety of colors. In my opinion, Tombow has a lot of more subtle colors, which I love. I love pastels and a lot of other brands only have the bright end of the spectrum. I can't even compare anymore because Tombow is so far ahead in my mind.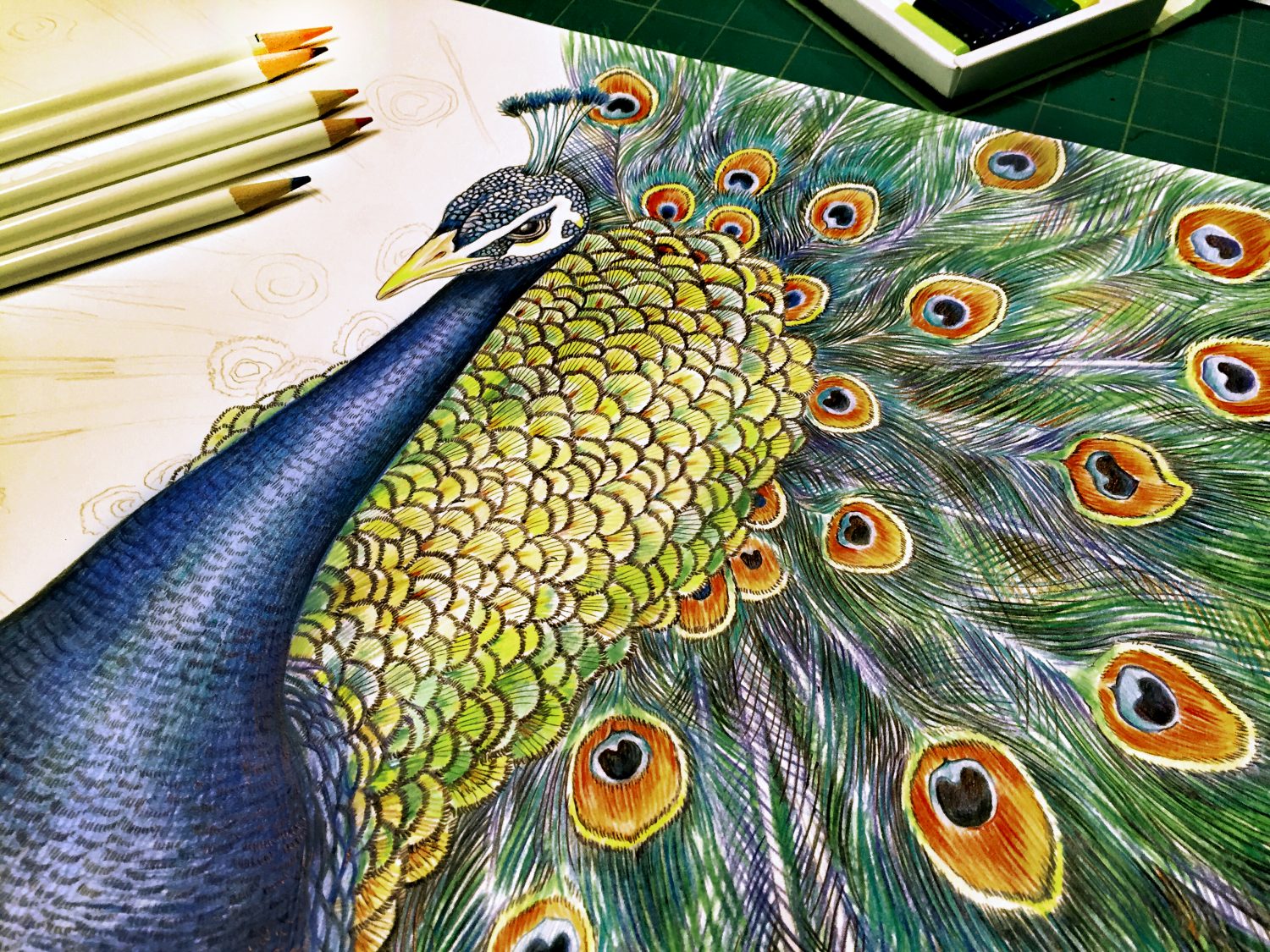 Q: How does it feel to be Tombow's first ever Feature Artist?
I'm extremely honored and excited to be part of the Tombow family. I absolutely love your products and I'm honored to not only use them, but also to represent the company. I love the products so much, they're really and truly all I use right now. It's a dream come true for me to be matched up with a company I respect so greatly in the quality of the products and the friendship of the company.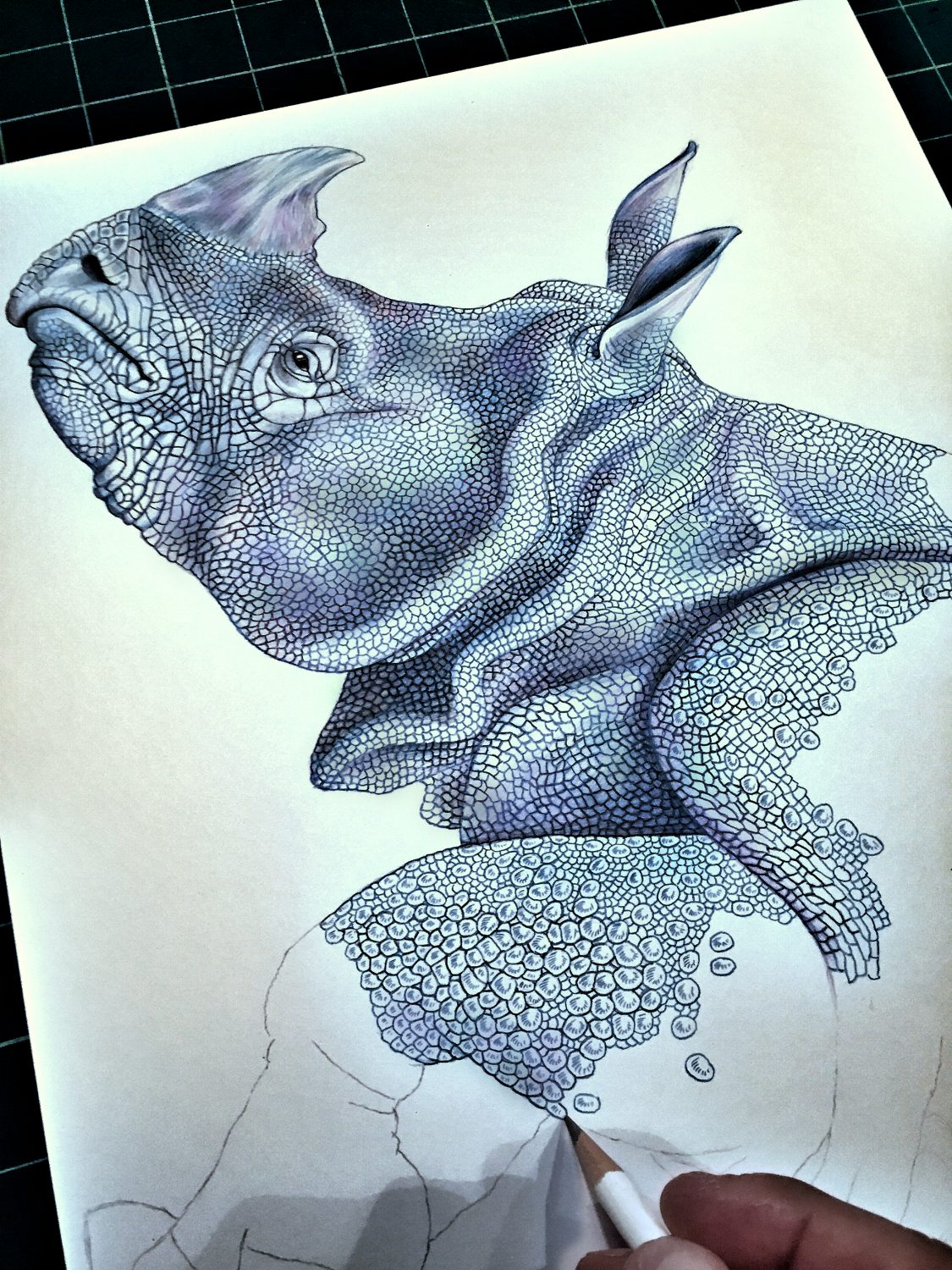 Win a signed copy of Tim's book + our Irojiten Coloring Set!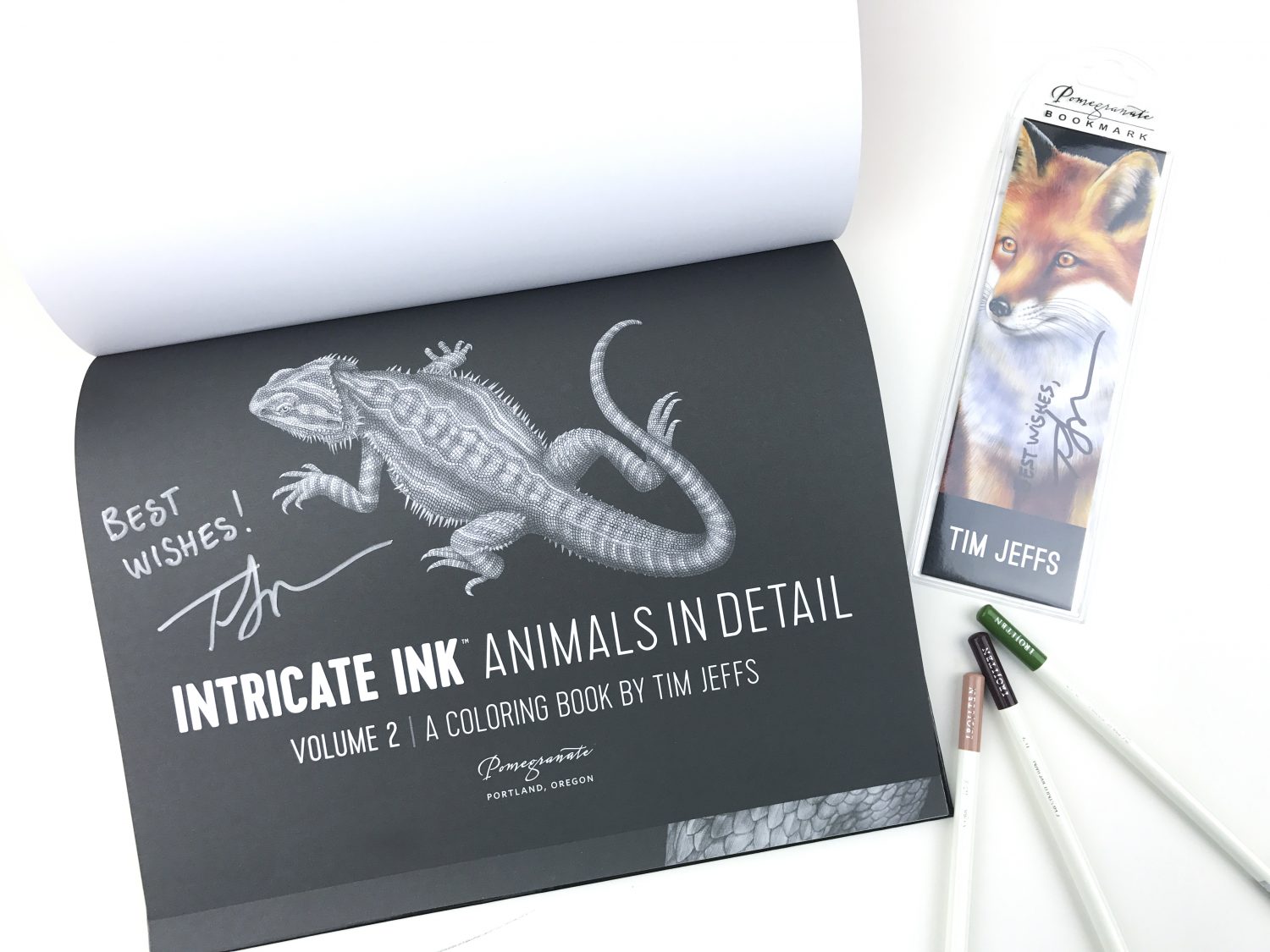 Enter below for a chance to win a signed copy of Tim's book and one of our Irojiten Coloring Sets! We will randomly select TWO winners on Tuesday July 25, 2017. Winners will be notified by email. Must be located within the United States or Canada to be eligible to receive the prize. Good luck!